You can find dozens and hundreds of good to amazing films on Netflix, however, for every good film, there's triple the bad ones. Naturally, opinions diverge and everybody has a different say on this or that movie but let's face it: there are tons of films that simply can not be considered good in any way and should definitely be on the far bottom of your list, if ever on your list at all. Nevertheless, that doesn't mean they can not be fun to watch and should be stored in a dark cellar away from anyone's eyes for the eternity of time.
Who doesn't enjoy making fun of how terrible a scene is or laugh at the un-laughable jokes the characters try to pull off or bet with your friend what the next cliché is that will typically move the plot forward? Everybody has their own reasons, so if it's to watch them or hide them from your possible next movie session, here is the list of really bad movies on Netflix.
14. Coin Heist (2017)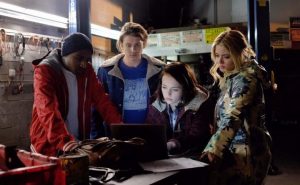 This one is a Netflix original and has a pretty promising premise which introduces the story of 4 students who create a plan that will enable them to break into the United States Mint in order to steal millions for their school's survival. It reminds us of the teenage group from 'The Breakfast Club' and can be fun to watch as the actors do a great job and the characters are well-defined. However the story lacks a lot of realism (things just aren't that easy to pull off), there's the useless dialogues that make it look purposeless and dumb in between an ocean of stereotypes and it's simply missing some kind of charm we can hold on to. However, it is far from being as terrible as other films on this list, so only by trying will you know.
Read More: Best Classic Movies on Netflix
13. True Memoirs Of An International Assassin (2016)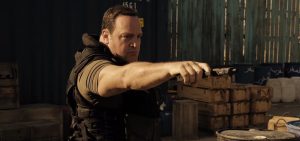 A writer writes a fictional novel about an assassin but after his publisher changes it into a non-fictional memoir, he finds himself having to play the part of the lead character he invented in order to survive the adventures laid ahead on his path. The plot idea is great and the movie can be entertaining, however, the characters aren't likable, the storyline is flat and cliché (at times even offensive) and the action is too cheap for you to get into and believe in. Then again, it can funny for some as it definitely does not include the most terrible humor seen on screen and it's a fun watch as a film that you don't take too seriously. But in the end, with so many good films out there, what really is the best to spend two hours of an evening?
Read More: Best Romantic Movies on Netflix
12. Game Over, Man! (2018)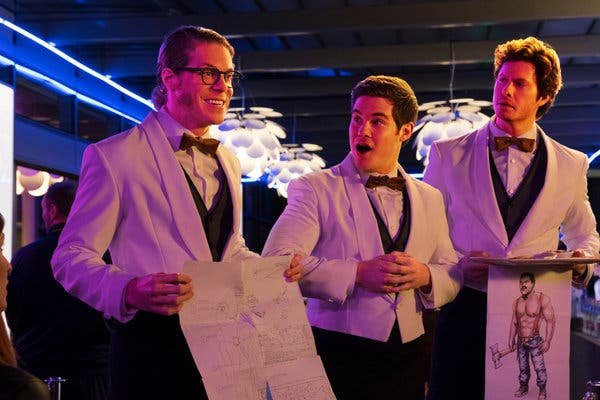 Adam DeVine, Blake Anderson, and Anders Holm had previously worked together on the sitcom 'Workaholics' before they joined forces to star in this Netflix original film. The story of the film revolves around three housekeepers who work at a luxury hotel in Las Vegas. When they're not busy with their day jobs, the three friends work together on a video game that they are developing. However, when the investor of their project is taken hostage, the three of them suddenly become heroes on a mission. You can consider this movie a poor version of 'Die Hard'. There is not a single interesting character or scene that the film can boast of.
11. Rebirth (2016)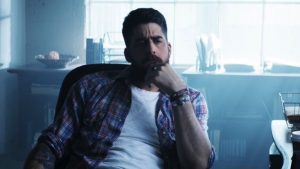 Kyle is a normal middle-aged man who receives a surprising visit of an old friend enthusiastic about a new program called "Rebirth" who encourages Kyle in going on a weekend retreat with this program, where all connections from the "real world" are cut off. As you can imagine things go down a dangerous and strange path. The whole movie is in general very bizarre and quite bad compared to what it proposes at first. It definitely escalades very high just to eventually fall deep into a terrible ending that will have wasted your time in the meantime.
Read More: Best Gay and Lesbian Movies on Netflix
10. The Do-Over (2016)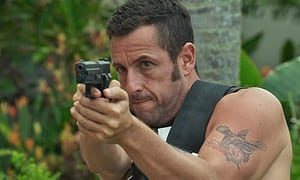 The idea isn't actually bad however the same can't be said for the execution. The story follows two characters, Charlie (David Spade) and Max (Adam Sandler), who decide to take on new identities and fake their death in order to start life over with a fresh start. However, the trap which will lead them into long action-full misadventures is that the identities they have taken over belonged to criminals who were in deeper trouble they were at when they first started. Of course, some might find it funny and some might not but acknowledging that it as a bad film is pretty self-explanatory. Although perhaps entertaining, there's not much to say other than pointing out the obvious: that it is a pointless and dumb movie with unfunny and offensive jokes.
Read More: Best Teen Movies on Netflix
9. The Ridiculous 6 (2015)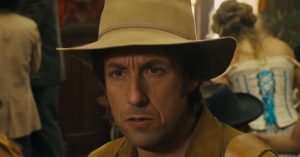 Adam Sandler, ladies, and gentlemen appears once more in a film that will bring you nothing other than despair. "The Ridiculous 6" is actually a Netflix original and despite its title already indicating that it is a fully open and transparent satire, it really doesn't change the fact that it is simply bad, terrible and awful. Sandler plays "White Knife", a man raised by Native Americans, who finds out he has 5 other half-brothers and together they go on an adventure to find their unknown father. This western comedy includes very childish jokes, however, they're not actually appropriate for children and some are simply not funny to even be made, which leaves things a bit confusing and out of place. In the end, a comedy which doesn't amuse is rather useless, right?
Read More: Angelina Jolie Sexiest Scenes
8. Mercy (2016)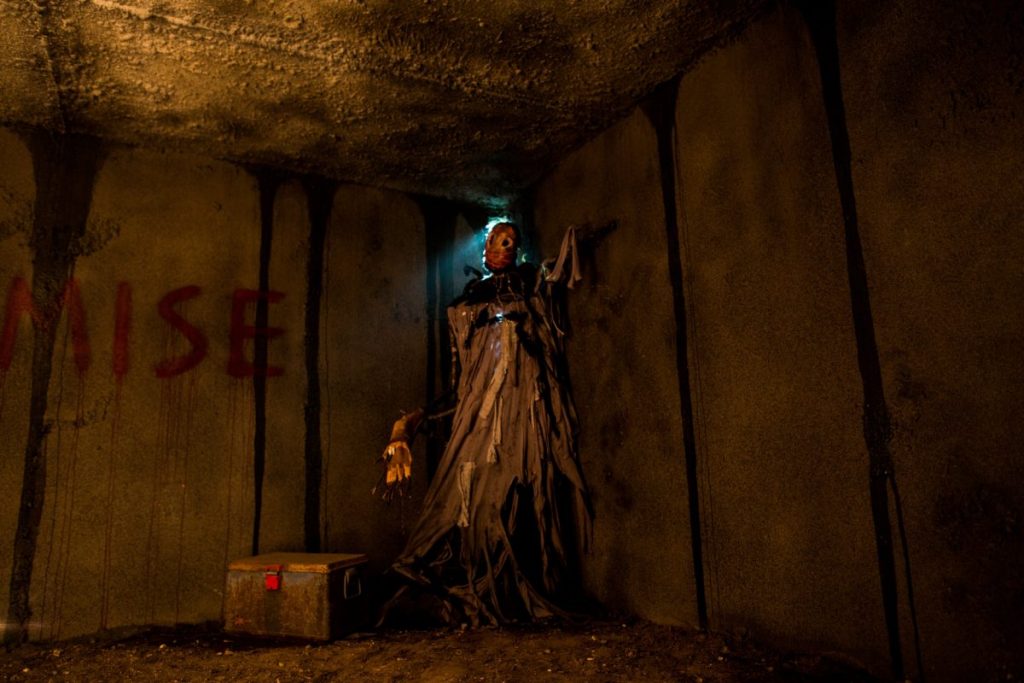 Netflix's 'Mercy' begins with a lot of promise where we see four brothers, who are not on good terms with each other, visiting their dying mother probably for the last time ever. As all four of them converge together, a lot of history between them resurfaces and we realize that there is a lot of hidden anger and pain in the family. Soon enough, masked figures invade the home and the lives of the five people inside are severely threatened. However, the film never bothers to clearly explain the reason behind this home invasion. Moreover, in the middle of the film, the narrative suddenly shifts to an earlier point in time in order to explain a story arc in detail. But we never understand why this explanation was necessary in the first place. A haphazard writing and poor direction choices definitely make this film one of Netflix's worst productions.
7. Polar (2019)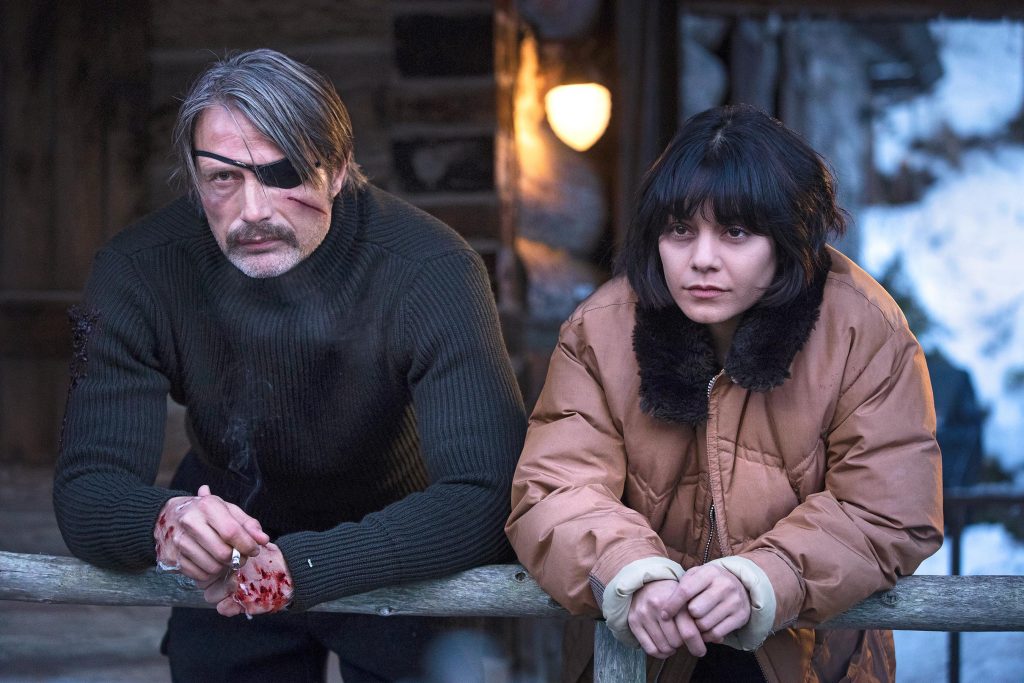 Mads Mikkelsen is a fine actor whose screen presence can hardly be rivaled by anyone. However, even he needs a somewhat interesting screenplay in order to put his best foot forward. This 2019 Netflix original film sees Mikkelsen playing the role of an international assassin, Duncan Vizla, who wants to retire from this dangerous career to lead a quiet life. When the organization Vizla works for asks him to carry out one last hit for them, he refuses, and this results in the organization sending in some of their best hitmen to take Vizla out. We can pretty much guess what happens next. Blunt characterizations, a pretty straightforward storyline, and sexual objectification are the elements this movie rides on. This is a film you might want to skip.
6. The Last Laugh (2019)
Richard Dreyfuss and Chevy Chase play the leading characters in this 2019 Netflix original film. Dreyfuss's character Buddy Green is a retired stand-up comedian who has been leading a quiet life for a long time. But when his former manager Al Hart asks him to come out of retirement, Green agrees, and the two of them set out for a cross-country tour. Despite taking such brilliant comedic actors, the film falls flat on its face because of the poor writing and a rather generic storyline.
5. Silence (2019)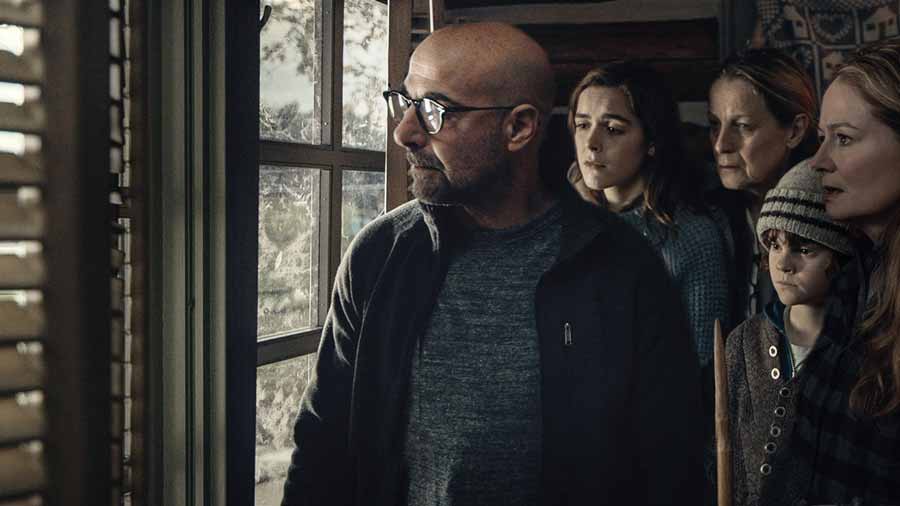 Based on the similarly-titled book by Tim Lebbon, this Netflix original horror film stars Kiernan Shipka and Stanley Tucci in leading roles. When the film begins, we see researchers digging a cave from which strange creatures emerge and kill them. Soon enough, these creatures set out killing numerous people and a state of emergency is declared throughout the country. The story then shifts to the Andrews family where we find teenager Ally suggesting that they should move away to the countryside where it will be safer and more peaceful. But the countryside brings in more trouble for the Andrews. They come across a sinister cult here who want Ally for their own interest. Having lost her hearing, Ally's other senses are highly developed. The performances in this film are quite strong, but the storyline is not impactful at all. The film feels like a poorly-made knock-off of the brilliant 2018 film 'A Quiet Place'.
4. Sextuplets (2019)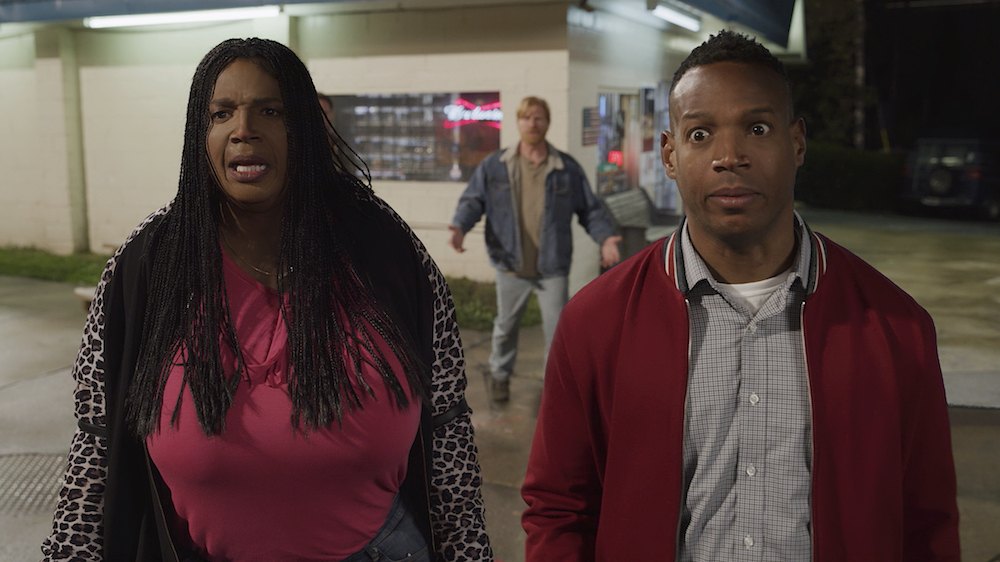 This comedy film directed by Michael Tiddes sees Marlon Wayans playing seven different characters. The first character whom we meet, Alan Daniels, is a man who is about to become a father. When he visits his mother, she tells him that he has five other siblings, and all of them were born together as sextuplets. On hearing this, Alan sets out to go and meet all of his siblings and develop a bond with each one of them. He first meets Dawn, who then accompanies him on his journey to meet the others. While most of his siblings are criminals, one of them suffers from infantile paralysis. First of all, the storyline is too absurd to be taken seriously. Even if we do engage with it, most of the characters are so over-the-top that you will lose interest pretty soon. Wayans does deserve some appreciation for his effort, but this film is too cringe-worthy to deserve any admiration whatsoever.
Read More: Movies Like Wild. Ride. Rodeo.
3. The Outsider (2019)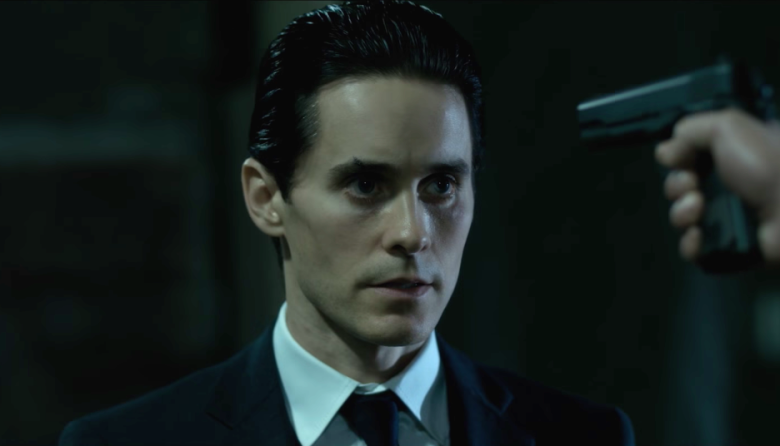 Jared Leto is an Oscar winner who can ease into any character to give you a rather authentic performance. However, in this action film set in Japan. he is too straight-faced and rigid all the time. His facial muscles hardly move throughout the film. Leto here plays the role of an American soldier called Nick Lowell who was held in Japan during World War II. While in prison, he saves a yakuza member from being hanged, and in return, he is asked by the yakuza to work for them. Soon, he proves to be a valuable asset and is officially inducted into the clan. However, Nick's violent nature soon becomes a massive concern for the clan and invites a lot of trouble for them. The only thing appreciable in the film is its set designs and cinematography. The story is pretty flat, and none of the characters are well-developed.
Read More: Movies Like Velvet Buzzsaw
2. The Kissing Booth (2018)
This Netflix original comedy revolves around a character called Elle Evans, who is a school-going teenager. Elle and her best friend Lee have promised each other that they will never date the other person's relatives. Notably, Elle and Lee were born at the same hospital at the same time, and have been best friends since they were toddlers. These two plot points are enough to tell you why this film finds itself on this list. Now prepare for something worse. What will you do if your school asks you to create something for a fundraiser? You can come up with a number of different things, but will a kissing booth be one of them? Which school on earth allows their students to build kissing booths in the first place? But Elle and Lee do just that, and it is here that Elle experiences her first kiss with, unsurprisingly, Lee's older brother Noah. This movie is so poorly written that you might not be able to go through it in one sitting. The performances are rather weak as well.
Read More: Movies Like Bridesmaids
1. Father Of The Year (2018)
David Spade and Nat Faxon star in this Netflix original comedy film which centers around two college graduates, who contemplate in a drunken stupor what would happen if their fathers faced each other in a fight. In a ridiculous turn of events, their fathers end up taking this proposition rather seriously and engage in a massive brawl which leads to other disastrous consequences. The premise of the film is too ridiculous to be taken seriously. Watching this movie in one sitting is torture I would advise you to not inflict upon yourself.
Read More: Movies Like Legally Blonde