'Velvet Buzzsaw' is the latest Dan Gilroy film starring Jake Gyllenhaal, Rene Russo, Toni Collette, Zawe Ashton, Tom Sturridge, Natalia Dyer, and John Malkovich. The film had its world premiere at Sundance Film Festival on 27 January 2019 and was then released worldwide on Netflix on Feb 1, 2019.
'Velvet Buzzsaw' is as much a satire as it is a horror film. The film's story revolves around a bunch of art dealers, art exhibitionists and art critics, who decide to make money out of a series of paintings that are unexpectedly discovered after its artist's death. But as it turns out, the paintings were protected by a supernatural force, which decides to enact revenge on those who have allowed their greed to get in the way of art.
Gilroy, the writer and director of the film, very cleverly uses the premise of a revenge horror film to offer commentary on commercialization and criticism of art. It is a film that you are either going to love or hate. With bold imagery, goofy characters and loud background score, the film might feel in-your-face, but clearly that is what the makers intended. While there have been tons of revenge horror films made in the past, I doubt if you would have seen anything like 'Velvet Buzzsaw'. Though, certainly, there are films that are quite similar in its tone and message. So, let's dig into the past and find out what are the films that are most similar to 'Velvet Buzzsaw'. We hope you like our recommendations. If you do, remember, you can watch many of these movies like 'Velvet Buzzsaw' on Netflix, Hulu or Amazon Prime.
1. Mother! (2017)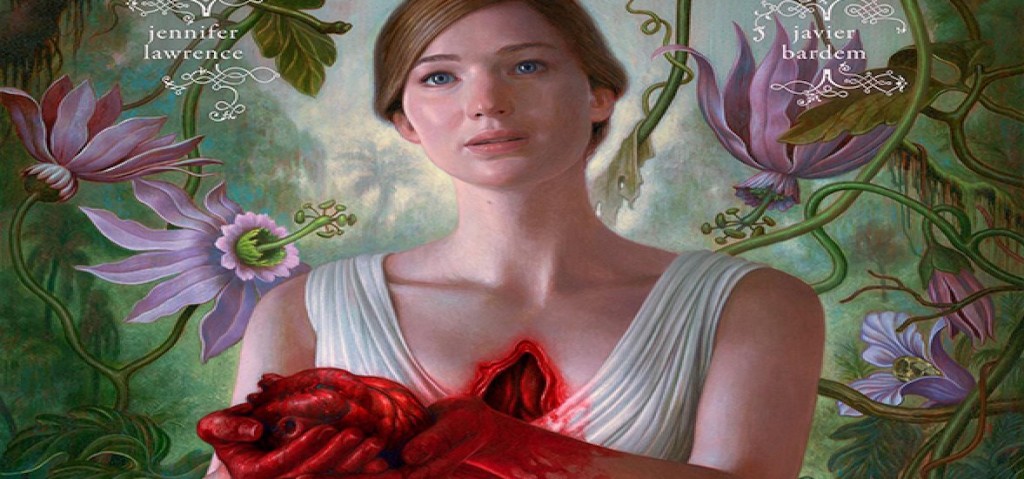 Well, let's start with a film that is a very obvious choice. While Velvet Buzzsaw is critical of how greed is destroying art, Mother is a commentary on how greed is destroying our planet. In essence both are revenge horror films. Darren Arofonsky, who has made some truly spectacular films like 'The Black Swan' and 'Requiem of a Dream', but with 'Mother!' he throws himself into a completely uncharted territory. It tells the story of a couple who welcome guests in their house but find difficulty in getting rid of them. The film plays on many themes, layered one after another. From a take on what we are doing to Mother Nature to drawing allegories from biblical stories, this film has a lot of thought-provoking points to make.
2. Nightcrawler (2014)
The second obvious choice is Dan Gilroy directorial debut. And guess what? Jake Gyllenhaal and Resse Russo star together in this film too. Jake Gyllenhaal is exceptional in 'Velvet Buzzsaw' too, but 'Nightcrawler' is arguably his greatest performance till date. This film tells the story of a man who becomes a freelancer for news stations, recording accidents and other violent things that happen at night. As he rises up the ladder of success, his acts start becoming all the more morally questionable.
3. The Evil Dead (1981)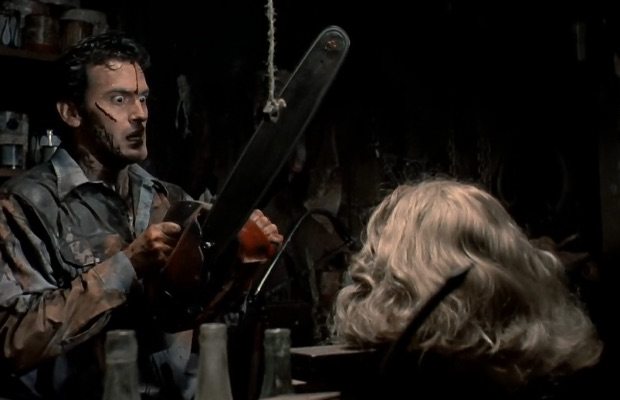 Talk about a horror satire and this is the fist film that comes to mind. Perhaps this film was meant to be a combination of horror and slasher, but due to the cheesy acting and the rather enjoyable ghosts, it is an entertaining horror comedy. Based on the life of five friends who find a book of incantations in a secluded place, this one portrays the lengths of human stupidity. The five friends read the chants aloud and what follows is a series of events which unleashes the evil dead onto them. With everyone dying around him, Ash (Bruce Campbell) must try his best to survive until morning.
4. Rosemary's Baby (1968)
Adapted from Ira Levin's novel of the same name, 'Rosemary's Baby' is the story of a pregnant woman, who upon mysteriously giving birth suspects that an evil cult wants to take her baby for practice in their rituals. Directed by the now – besieged Roman Polanski, the film is brimming with a certain melancholic tone. A classic, the film permeated the cultural beliefs of women due to its subject matter. With an impressive team of performances, starring Mia Farrow, John Cassavetes, Ruth Gordon, Sidney Blackmer, Maurice Evans, Ralph Bellamy, Angela Dorian and Clay Tanner; this 1968 flick is a terrifying psychological allegory. With cinematographer William A. Fraker and composer Krzysztof Komeda, Polanski created a chilling and gloomy atmosphere in the glossy streets of Bramford with froze the bones of audiences and critics alike.
5. The Entity (1982)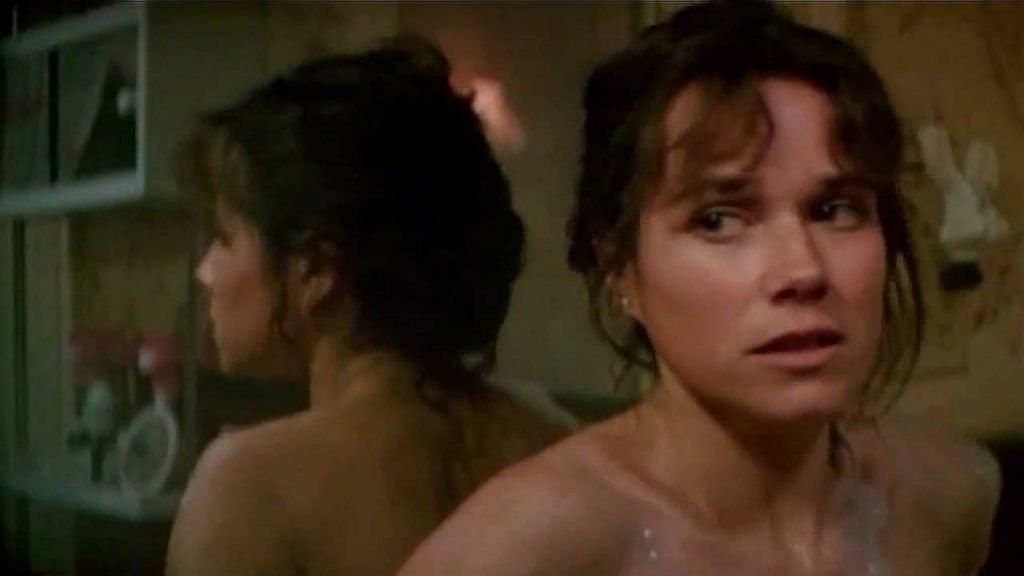 Horror films based on invisible entity was most likely introduced by this film. And if one were to believe 'The Entity' is based on a true story of Doris Bither case. Doris Bither, a mother of 4 children, had contacted paranormal investigators Barry Taff and Kerry Gaynor who came to investigate on August 22, 1974. Bither alleged that she was attacked and raped by an invisible entity which she believed were the spirits of three Asian men. She claimed two would hold her down while the third raped her. Taff claimed to have photographed orbs during the investigation.
6. The Invitation (2015)

One of the most unusual thrillers to come out in a while, 'The Invitation' is a slow-building movie, one where you absolutely will spend a great deal of it, most of it, in fact, wondering what's coming. However, what the film builds to, building layer upon layer of tension throughout, is horrifying and jaw-dropping. It's a small, composed one that gets better as each scene progresses. Its material could probably have still been presented better in some ways but, in the final analysis, this is a thriller that remains pretty interesting on the whole. Currently streaming on Netflix, this is a must see.
7. The Witch (2015)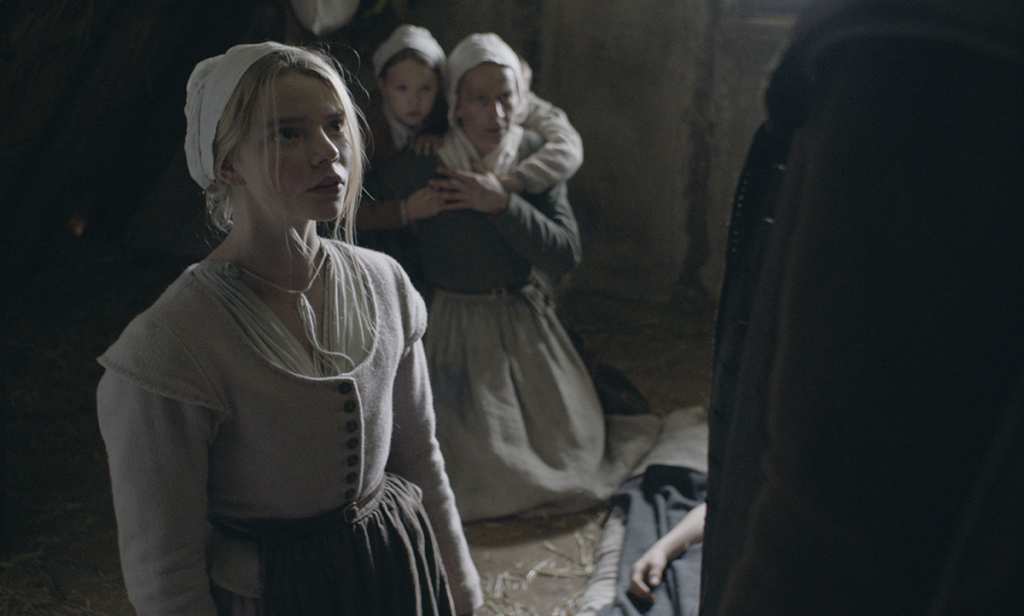 Stylised as 'THE VVITCH', this is one of those terrifying, nightmarish experiences that would render you shivering and promises a hair-raising experience through and through. 'The Witch' is set in the 1630's England where a modest family led by William and Katherine who have come to the wilderness to lead a devout life after being expelled from their pilgrim community. On an unfortunate day, their newborn son goes missing while playing peek-a-boo with his sister. Calamities strike them one after the other and as it turns out, Thomasin, their eldest daughter has been the cause of all the evil happenstances coming on to them. 'The Witch' is dark, scary to the extremes and tragic. A must watch for all the horror aficionados.
8. The Blair Witch Project (1999)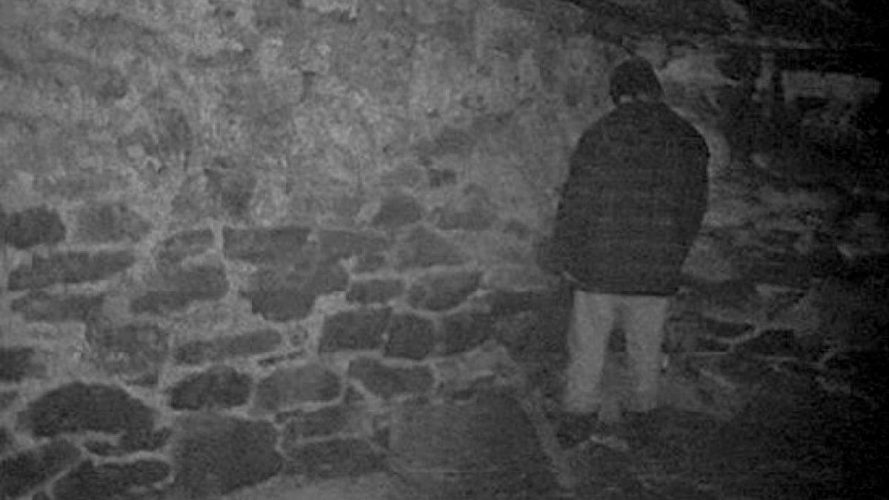 An unknown entity decides to kill a bunch of friends hanging around in a forrest. No one knows why this entity starts killing people. 'The Blair Witch Project' tells the story of three amateur filmmakers who are inspired by the local legend of the Blair Witch and decide to make a documentary on it. They spend a few nights in the forest that are known as the haunted grounds in which many before them met a fateful end. This film is definitely on a different tone than most others of the genre, and perhaps, for this reason, it doesn't cater to everyone. But, there is an ominous ambience to this film that will not allow you to sleep soundly at night.
9. It Follows (2014)
'It Follows' features a completely different plot that is very much refreshing with horror films. It tells the tale of a demonic hunting caused by having sex with another who has the same adversity. Despite having very less to portray on its subject matter, the film uses inventive cinematic techniques to scare us to a massive extent. It takes time to convey its ideas in a crystal clear way which makes it all the more intriguing fact about the movie. Most of the characters featuring are young and it gives the movie an experimental, yet spontaneous style. A must watch if you have Netflix around.
Read More: Movies Like About Time
10. The Shining (1980)
When two masters of their own fields, Stanley Kubrick and Stephen King meet, magic happens. Add to it the natural spookiness of Jack Nicholson and we get a larger than life horror saga where past meets the present to unleash a mind boggling scare fest. Cabin fever gets a new definition as the lead actor plunges into madness and becomes a nightmare for his own family. Majestically shot and inherently disturbing, 'The Shining' is your go-to horror movie irrespective your mood. Some classics don't need to be tempered with and 'The Shining' should be on the top of that list. And besides there is no filmmaker who can ever match the madness and intensity of Stanley Kubrick.
Read More: Movies Like A Few Good Men
11. Suspiria (1977)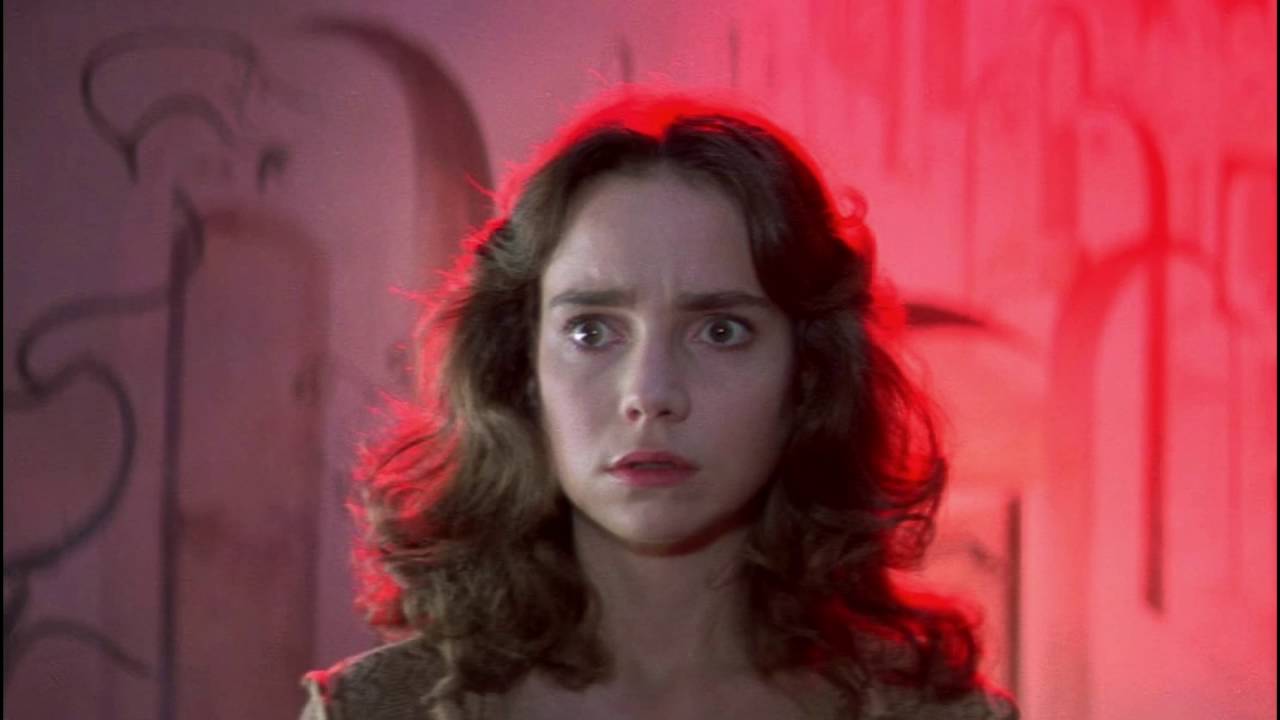 It is the first in the series of 'The Three Mothers' trilogy that put Italian horror master Dario Argento on the global map. He handles the supernatural in his movies with the expertise of an occultist, in this case "Witches". You get the feeling that the events are happening in your own backyard as he involves you so much in the narrative that the lines between the reel and real gets blurred. We all want to be a part of his 'beyond-the-known' adventures. He beautifully combines elements of the macabre and darkness with an 'Alice-in-Wonderland' kind of energy. With passing time his films are constantly acquiring cult status and 'Suspiria' definitely grabs the maximum eyeballs.
Read More: Movies Like Primal Fear
12. Hereditary (2018)
I like watching horror films, and I have seen a whole lot of them. But I have never been as scared as I was when I saw this film. There were so many ways in which this film was different from others in its genre. I can't say that it was entirely original, there are bound to be a cliché or two in every film. But no matter what horror film I have seen, I have been able to shrug off its effect sooner rather than later. Most horror films don't even haunt my dreams anymore. (I don't know if I should be happy about that or concerned!) But this film made it a lot difficult for me to sleep. It tells the story of a family who stands witness to a streak of horrific events after the death of the grandmother in the family. There were secrets that the old lady took to her grave, but the dangers lurked behind and came back to destroy all that was left of the family.
Read More: Movies Like I Spit On Your Grave