Love stories have always made us rue, cry, laugh, swoon and sway with those cheesy lines, emotional heartbreaking moments, and captivating storytelling. We could trace back romance movies to as far behind as the 1930s which witnessed timeless classics like 'Love Affair', 'It Happened One Night' to 1940s with movies like 'Casablanca' which has forever been etched in our memories. And as the saying goes, "Nothing breaks like the heart".
With films like 'Brokeback Mountain', '
Blue is the Warmest Colour
', 'Carol' et al, we've seen a steep rise in the love stories that focus on the
LGBTQ
romances and have given a whole new meaning to the genre, thus changing the way filmmakers and viewers have been perceiving love stories so far. And then, there are the animated flicks like '
Frozen
', 'WALL-E', 'Tangled' etc. that would make you fall in love with the genre.
Netflix has a wide array of romantic films: from more light-hearted comedies to heartbreaking dramas, from adaptations of a classic Disney movie to dreamy French films, from sad romantic movies to teen love movies. In the mood for a film all about love? Here is the list of really good romance movies on Netflix that are available to stream right now.
20. Christmas Inheritance (2017)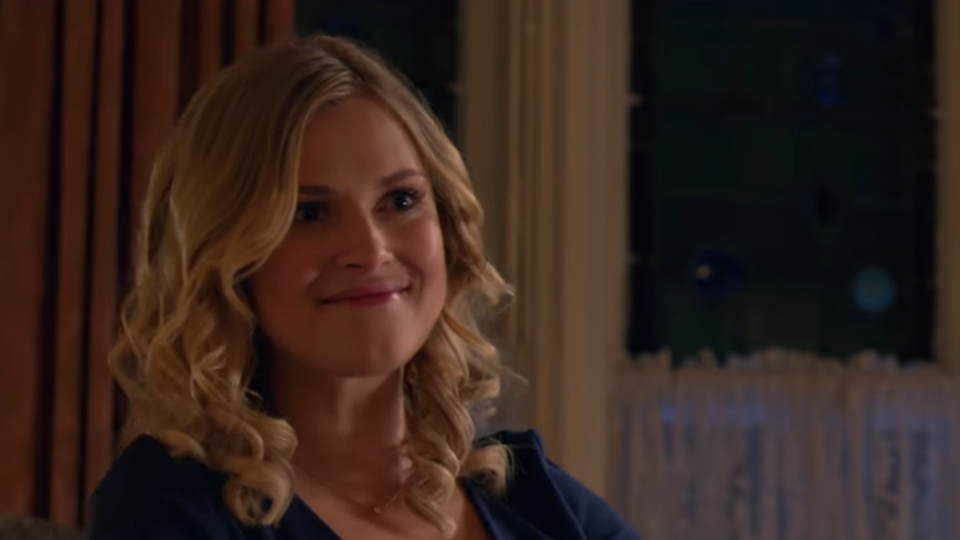 This Netflix original romantic comedy is centered around the life of Ellen Langford, an heiress to a massive gift business. Ellen's father is eager to hand over the reins of the company to his daughter, but before he does so, he wants to be sure whether his daughter is capable of handling such a big responsibility. In order to test her, he decides to give her a task to complete- Ellen has to take a Christmas gift to a place called Snow Falls and deliver it to her father's former business partner. Though Snow Falls is also her hometown, Ellen has never been there. She faces a number of hardships while on her way to Snow Falls, even having to work at an inn when she ends up spending all the money she was carrying. Jake, the person who runs the inn soon befriends Ellen, but she turns away his advances as she already has a boyfriend. But when Gray, Ellen's boyfriend, does come to visit her, he proves to be quite a snob. Will Ellen be able to leave him and follow her heart? An average Christmas film, 'Christmas Inheritance' does not have a lot to offer except its impressive cinematography.
19. Set it Up (2018)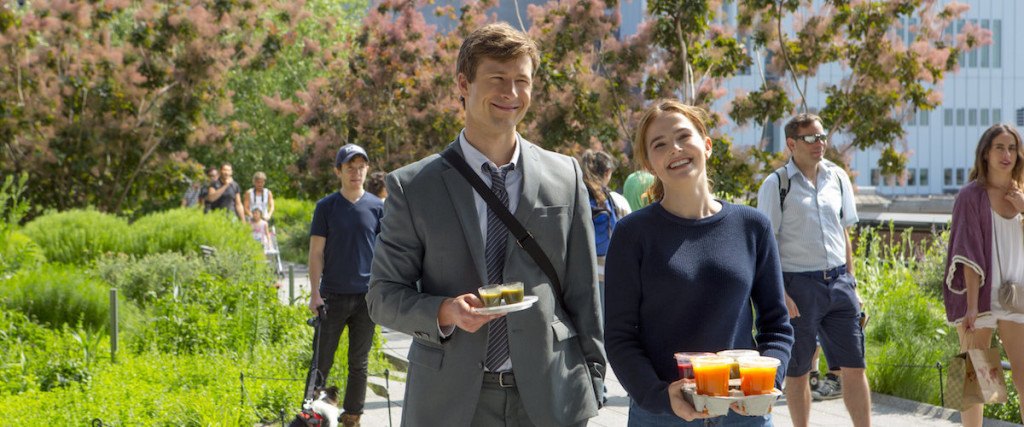 The intriguing setup, in which two personal assistants set up their workaholic bosses with each other, 'Set It Up' promises a novel premise and a heartwarming story. The movie begins with Harper and Charlie, two ardent assistants to Kirsten and Rick respectively, who are put up in the same office building. As the movie progresses, Harper and Charlie happen to bump on each other and plan to set their bosses up by making them meet, once and for all. As the bosses, Rick and Kirsten meet and start falling in love, it is revealed that Rick had been married previously, thus leading to their split. 'Set It Up' is all about getting closer to each other while "setting" someone else up – a tale that is rarely heard of.
18. Penelope (2006)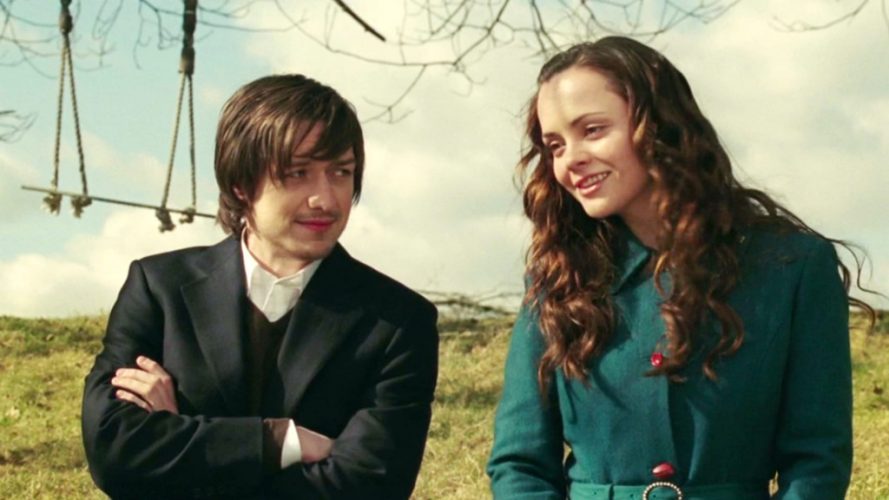 The story revolves around Penelope, a young lass from an affluent family who bears the eyes and nose of a pig – something known as the Wilhern Curse. The curse shall be broken when she finds her true love – a young man who accepts her the way she is, not the way she is perceived to be, given her familial wealth. While there are many takers for her wealth, which is exorbitant, her suitors mostly end up running away from her, scared and jostled by her appearance. Enter Max, a young reporter who is seemingly intrigued and smitten by her, while Penelope breaks free from her parents' clutches and runs away to freedom, with the assistance of her friend Annie.
Read More: Best 90s Movies on Netflix
17. Our Souls at Night (2017)

Fonda and Redford star as Addie Moore and Louis Waters, a widow and widower who've lived next to each other for years. The pair has almost no relationship, but that all changes when Addie reaches out. Who says you can't find love when you are older? "Our Souls at Night" is about two people that unexpectedly found love despite their complicated lives. Fonda and Redford are the strongest assets of the film. The atmosphere created by their very presence is beautiful. Although it is not groundbreaking, it is a joy to watch.
Read More: Best Holocaust Movies on Netflix
16. Kiss and Cry (2017)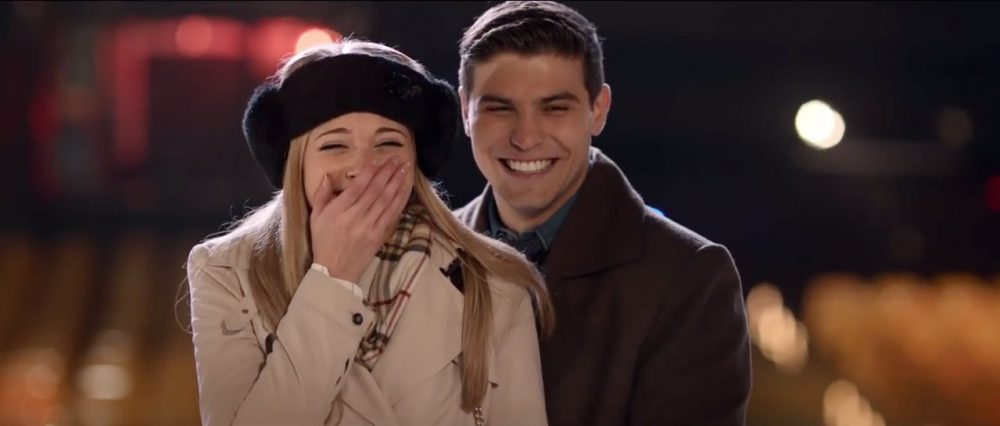 A medical drama at the very outset, based on a tear-jerking love story which derives its essence from true events, 'Kiss and Cry' is the biographical tale of Carley, a young 18-year-old girl who is passionate about figure skating and singing. When she is diagnosed with a rarest of the rare form of throat cancer, her world comes crashing down, for she loses all the hopes of doing big in her career and towards pursuing her passions. With her motto of smiling always, even in the event of her cancer diagnosis, and her boyfriend John and her family helping her out a great deal in battling the rare sarcoma, 'Kiss and Cry' is bountiful of laughs and cries and inspires you to look at life the way you probably never did. 'Kiss and Cry' will definitely make you cry.
Read More: Best British Movies on Netflix
15. The Duchess (2008)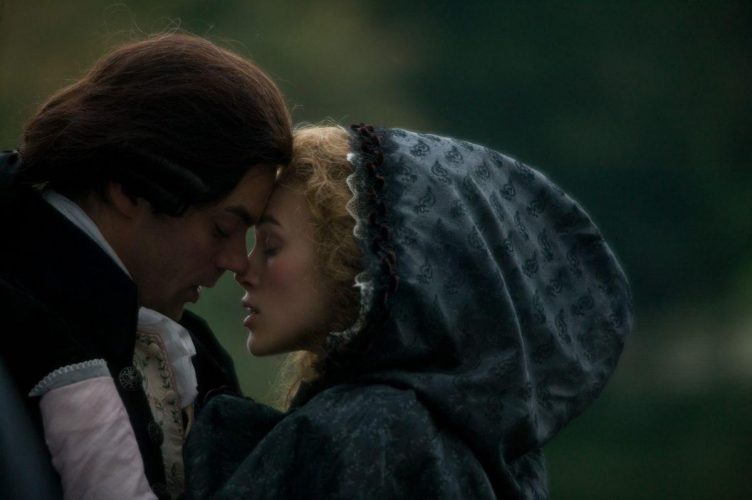 A tale of love, hate, deceit, cruelty and the pursuit of truthfulness, 'The Duchess' is set in the 18th century and is a true narrative of Georgiana Cavendish, the Duchess of Devonshire, her husband William Cavendish, the Duke of Devonshire, and the ever-charming Charles Grey she falls in love with. Evidently, Charles Grey also went on to become the Prime Minister of the United Kingdom in the early 1830s. The movie begins with a reluctant marriage between Georgiana and William, for William only wants a male heir out of this marriage in order to further his bloodline. Georgiana is not happy with William's persistence, with the illegitimate child who lives with him, and with the beginning of a steamy love affair between her and Charles Grey, Georgiana's future is scripted in a way which was too different than she thought. 'The Duchess' is known for its authenticity and narrative, the performances (especially Ralph Fiennes) and the costume-design for which the movie received an Oscar.
Read More: Best Zombie Movies on Netflix
14. The Spectacular Now (2013)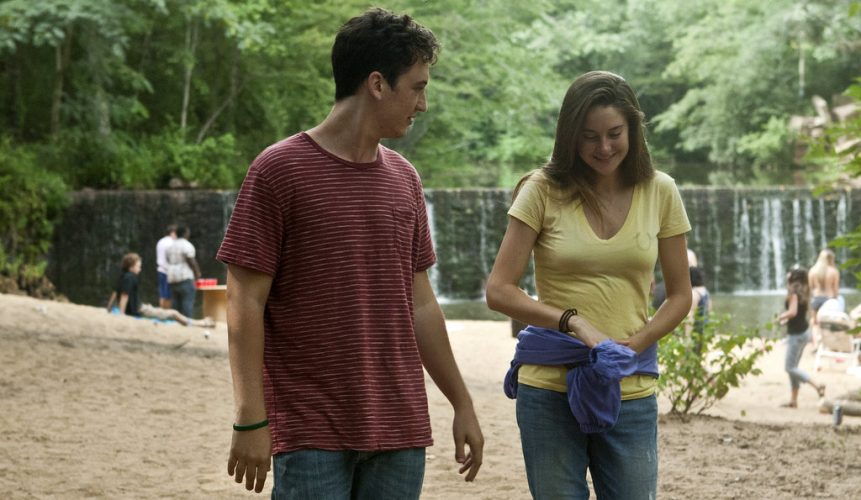 Sutter Keely is your regular playboy, high-school lad who loves partying and fooling around while working his daytime at a clothing store and has recently been through a bad breakup. After getting dumped, Sutter gets himself on a booze-spree and lands upon the front yard of Aimee, only to realize that the latter has been his classmate without him knowing it. As they come closer forgoing their differences, the movie progresses with their small setbacks and the larger picture of whether or not they could be together – because while Aimee has a more futuristic outlook on life, a carefree and delusional Sutter believes in the spectacular now. I am afraid you'll have to watch this one in order to find out what happens in the end, but I am sure you don't expect it to be ending the way it did.
Read More: Best Suicide Movies on Netflix
13. P. S. I Love You (2007)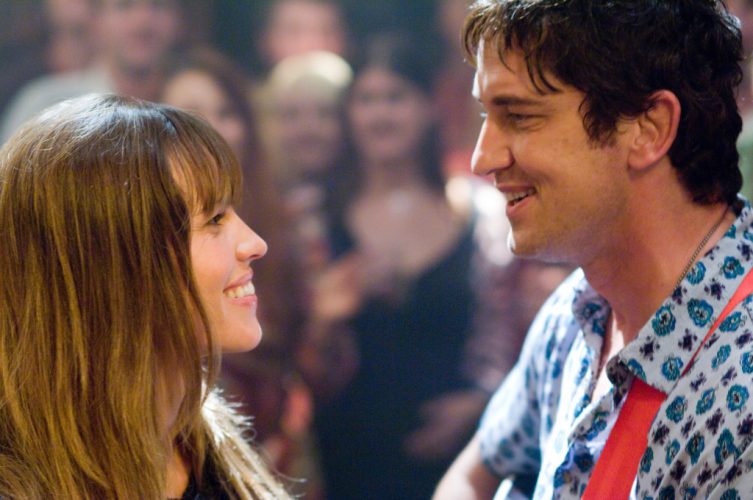 We've all been through this one, to say the least. 'P. S. I Love You' is the tale of Holly and Gerry. While Holly is incredibly happy with her life, is ambitious and married to her love and basically has everything to lose. Gerry's sudden death owing to illness brings her a shock that she seemingly couldn't accept. Apparently, Gerry saw it coming and had written letters to his wife, to be delivered to her on a few occasions, starting from 30th birthday. The secret of who has the letters and who delivers them is maintained till the very end. It is because of these letters that Holly gets a much-needed breather and gets going with life instead of sulking, knowing that the love of her life is still out there somewhere. The impetus given by the letters to Holly's life is phenomenal, as it appears by the end of the movie. 'P.S. I Love You' is watchable but yet passable on many fronts. Get it if you haven't yet.
Read More: Best Movies Like Porn on Netflix
12. Like Water for Chocolate (1992)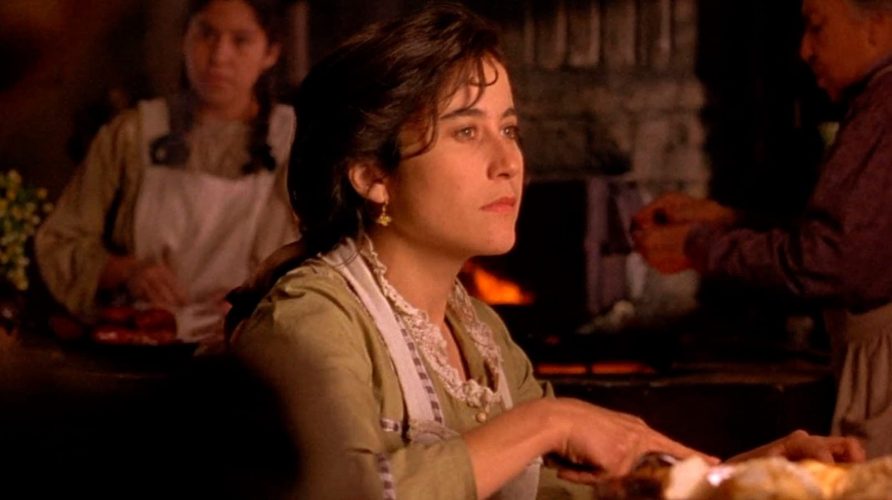 In what is touted to be one of the most defining Spanish love stories of all time, 'Like Water for Chocolate' is set in the 1900s and was one of the highest-grossing Spanish films in the US at the time of its release. The story is set around Tita who is the last born in her family owing to her father's demise after her birth. Per the family tradition, the youngest daughter isn't allowed to marry but has to serve her mother until the latter's death. She falls for a young man named Pedro, who comes to know of the tradition and is offered to marry Tita's elder sister which he accepts to stay near Tita, much to her resentment. After Tita's unsought affair with one Dr. Brown, Tita and Pedro do manage to get married after the death of former's mother.
Read More: Best Korean Movies on Netflix
11. To All The Boys I've Loved Before (2018)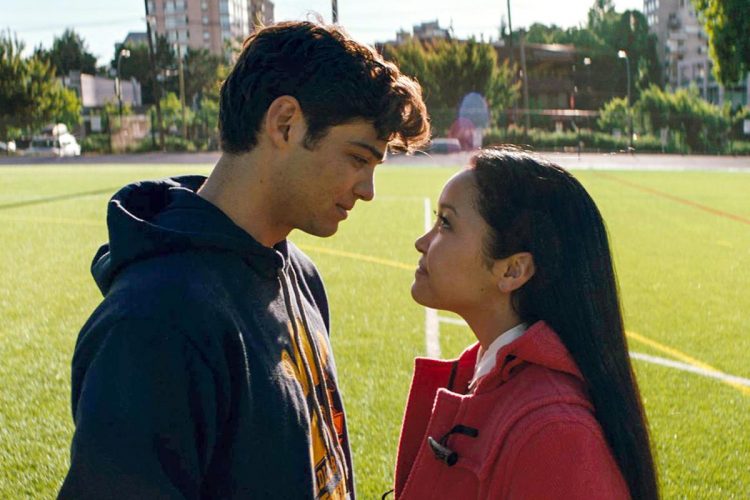 One of those chic, modern romcoms available for streaming on Netflix as of today, 'To All The Boys I've Loved Before' is the narrative of Lara Jean, a high-school junior, who writes letters to all of her crushes but never sends them, instead, she locks them up in her closet. Her younger sister Kitty finds those letters and in a prank that would lead Lara to find her true love, Kitty mails the letters to all the "intended" recipients, triggering a volley of suitors who want to pursue Lara in one way or the other. One of the lads, Peter, becomes her love-to-be, thanks to Kitty's prank and thanks to the letters that were written in the first place. The movie was praised for its realism and depicts the usual mindset of socially awkward teenagers who seek love and affection above anything else.
Read More: Best Short Films on Netflix
10. Holding the Man (2015)
Calling 'Holding the Man' a mere gay love story would be an insult to its grandeur. The movie is the narrative of Tim and John, two friends turned partners and their early years from the '70s till the '90s. Tim and John fall for each other in the mid-70s when they're at the Xavier College in Melbourne. While their love-hate relationship continues, about 10 years on, Tim and John are tested positive for HIV and they perish among the evil of the dreaded disease, while publicly accepting their love for one another. More than the story, the presentment of the narrative and the chemistry between the leading actors is the show-stealer. Moreover, the film went on to become one of the most renowned Australian movies of all time, doing fairly good business at the box office.
Read More: Best Rom-Coms on Netflix
9. Palm Trees in The Snow (2015)
One of the most defining Spanish movies of the decade, 'Palm Trees in The Snow' is set to begin in the early 2000s when a young woman named Clarence finds the journals and photographs belonging to her family's past during the colonial era in Equatorial Guinea. Apparently, her uncle Kilian had moved from Spain to Equatorial Guinea in the '60s as a colonist and joins his brother's cocoa plantation in the enslaved country, wherein he despises his brother's inferior treatment of the laborers. Kilian falls in love with Bisila, an African woman who works in a local hospital. The tumultuous love story, the colonial brutality and the complexities arising thereof are worthwhile and haven't been told so far.
Read More: Best Football Movies on Netflix
8. Blue Valentine (2010)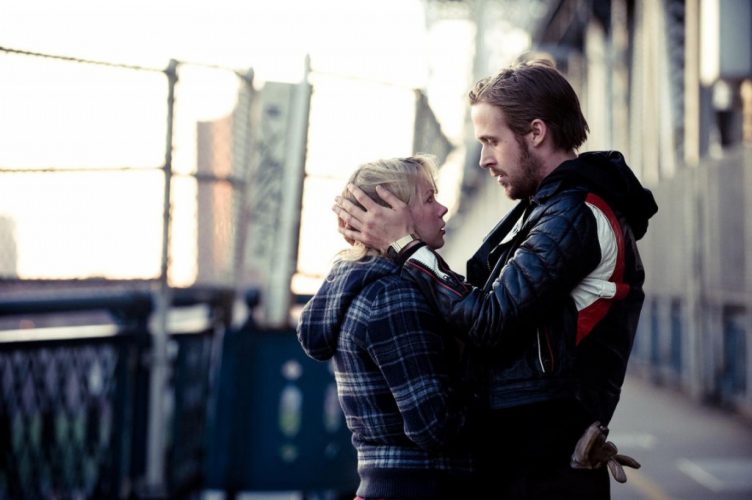 Yet another torrid love affair that begins with a married couple Dean and Cindy, who lives in NYC with their daughter Frankie. Given the film's non-linear narrative, the storyline jumps from present to past and then back to the present to describe the love-hate affair. While Dean works as a painter, Cindy is a nurse at a local clinic. Dean has grown up without a mother for his entire life and so has Cindy, who comes from a not-so-cordial family who has had strained relationships with her parents. To address their personal squabbles, Dean and Cindy head off on a vacation without their daughter in what appears to be a turning point in their relationship. 'Blue Valentine' went on to achieve critical acclaim and has often been hailed for the rigor and spellbinding performances of Ryan Gosling and Michelle Williams.
Read More: Best Horror Movies on Netflix
7. The Guernsey Literary and Potato Peel Pie Society (2018)
Lily James is Juliet Ashton, who's on a promotion spree for her latest book and who goes by the pen name Izzy Bickerstaff. She is intrigued by a letter from a man who claims to be from 'The Guernsey Literary and Potato Peel Pie Society' and asks more information about the society and how it came into existence in the first place. Turns out, five years ago, in 1941 on the island of Guernsey during the Nazi occupation of the island, when four friends are stopped by the German soldiers during a curfew, they claim to be from the society to evade an arrest. Juliet, smitten by their ways, travels to the island to find more about it and write a book on society and falls for Dawsey, one of the prominent members of the society. A relatively recent addition to the cinematic world as well as to Netflix, 'The Guernsey Literary and Potato Peel Pie Society' got positive reviews and was praised for its straightforward script and the periodic authenticity.
Read More: Best Original Shows on Netflix
6. When We First Met (2018)
A Netflix original film, 'When We First Met' stars Alexandra Daddario and Adam DeVine in leading roles. The concept of reliving a day over and over again is something which was popularized by the film 'Groundhog Day', and has later been used in numerous films and TV shows over the years. This film also uses the same concept by allowing its leading character, Noah Ashby, to revisit the time when he met the girl of his dreams, Avery, and impress her in a way that she immediately falls in love with him instead of treating him just like any other friend. DeVine is wonderful with his performance as Noah and brings a charming quality to the character which makes us empathize with him in no time.
5. Howards End (1992)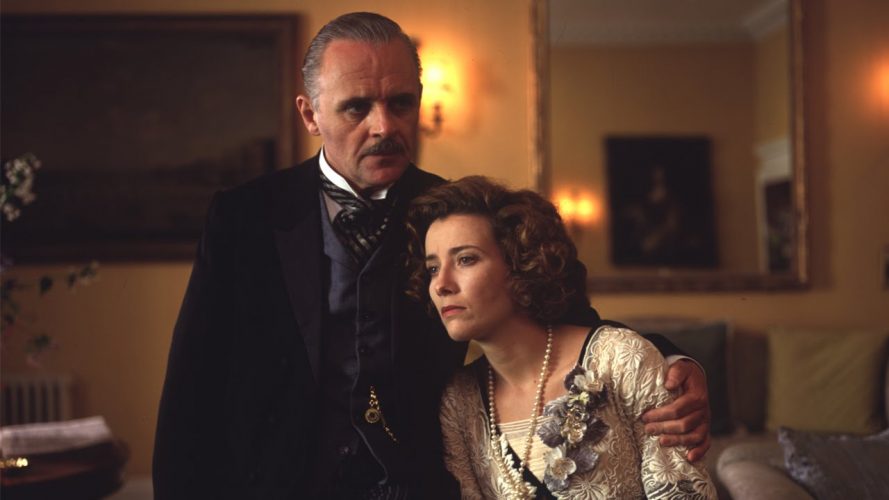 An artistic film that boasts of a stellar star cast, a beautifully depicted story, and some thumping performances, especially Emma Thompson who won an Academy Award for Best Actress for her performance, 'Howards End' is the story of the conflicts between the social classes of post-industrial era England. With Anthony Hopkins, Emma Thompson, Vanessa Redgrave, Helena Bonham-Carter et al at the helm, 'Howards End' is seldom deemed to fail. To sum it up, the story revolves around three social classes – the Wilcoxes, the Schlegels, and the Basts. Helen Schlegel and Paul Wilcox are in deep love, albeit it is mostly one-sided from Helen's end. Helen's sister Margaret befriends Paul's mother and is promised the ancestral house – Howards End by the mother. Meanwhile, Henry Wilcox and Margaret fall for each other and despite Henry's wife being on a deathbed, making the situation even the more complicated. Lost love, lust, adultery, failing relationships and the greed for power and money form the core of this period drama.
Read More: Best German Movies on Netflix
4. Elisa & Marcela (2019)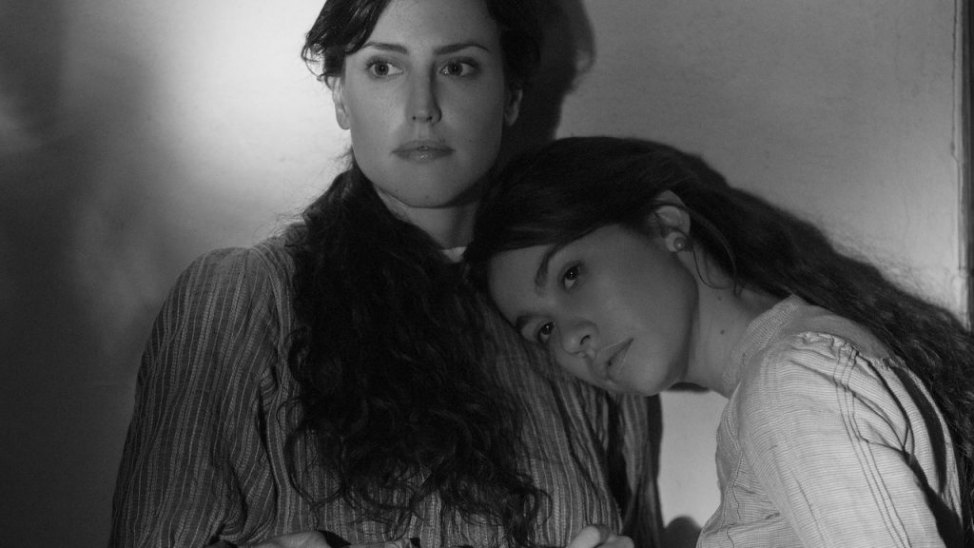 A very important moment in the history of the LGBTQ community in Spain is the subject of this film. The two eponymous women were the first homosexuals in Spanish history to be lawfully married, and this film tells the story of how they made it possible in the first place. The two women first meet in the year 1885 and soon become quite close friends, As the days pass by, they realize that they have started developing romantic feelings for each other. However, fear of social persecution makes the two women hide their sexual attraction for each other for a period of 15 years before they finally decide to do something about it. Elisa dresses up as a man, gets the necessary documents, and soon gets married to Marcela. Despite having such an important and inspirational story to work on, the filmmaker completely fails to engage the viewers with his characters or their plight. The film is rather dully made and does not carry the emotional load that such a story should do.
3. Wake Up Sid (2009)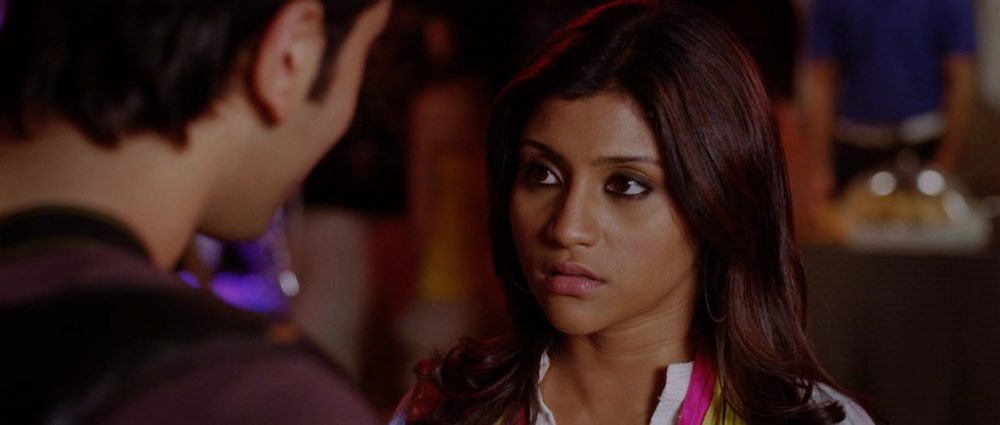 Yep, it is a Bollywood film. And yes, it has also been one of the most decisive movies of Ranbir Kapoor's career, which established him as a character-actor apart from being a star-kid. Sid Mehra is a spoilt brat of a wealthy businessman whose routine is to party with friends, spend money using credit cards sponsored by his father, fail at exams and lead a pretty much aimless life. He meets up with Aisha, a writer who has recently moved in from Calcutta and is working for a local magazine publisher. Sid helps her set up her house in a run-down apartment. The tale of Sid from being a carefree individual to a responsible man is all this movie tells us about. Also, Ranbir Kapoor is to die for.
Read More: Best Movies on Netflix India
2. Y Tu Mamá También (2001)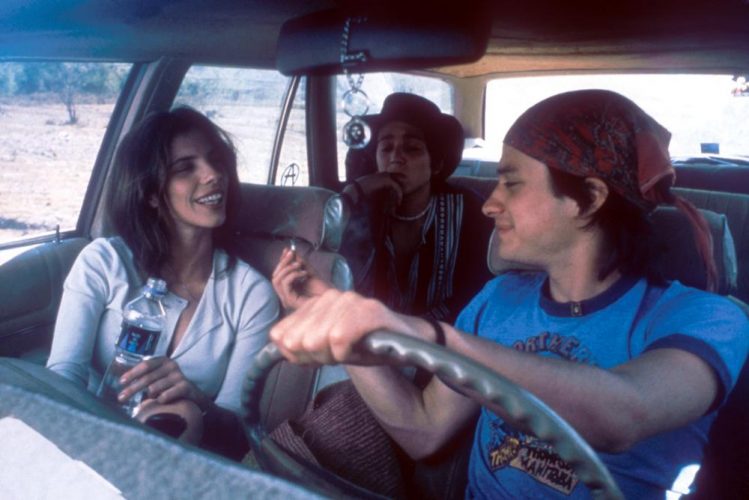 If you've been a lover of the Spanish cinema, you couldn't have missed this one. 'Y Tu Mamá También' isn't just a movie, it is a phenomenon on its own. Set in a typical impoverished Mexico which has been bogged by some sort of financial gloom, especially for people in the rural areas, the movie begins with two young men – Julio and Tenoch who are having the parting sex with their respective girlfriends before they start off on a much-awaited vacation to Italy. The following night turns sensual, and results in a threesome, only after Luisa calls Jano and breaks up with him. The succeeding drive back home is awkward, silent and much expected given the weird turn of events. The eerie silence among constant narration and the scenic visuals, along with powerful performances make 'Y Tu Mamá También' a must-watch for romance aficionados.
Read More: Best Feel-Good Movies on Netflix
1. Blue is the Warmest Color (2013)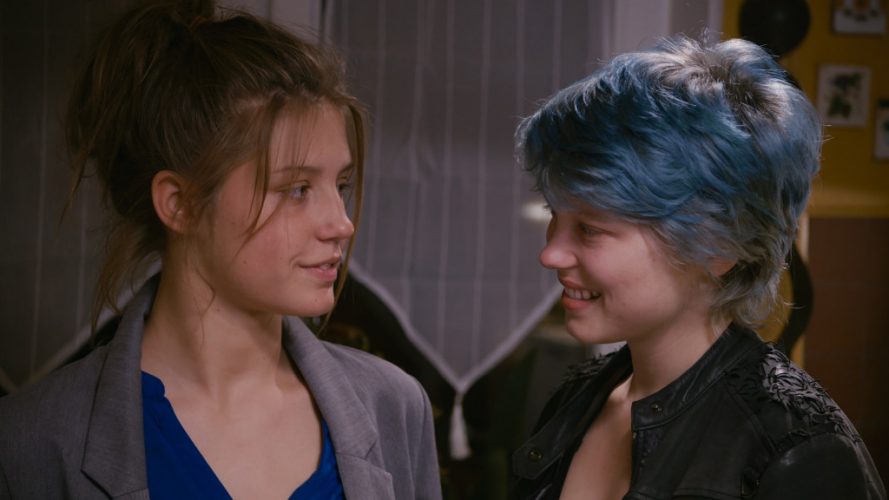 Adele Exarchopoulos and Lea Seydoux went on to film a full-fledged lesbian sex scene that went on for minutes altogether at a stretch. 'Blue is the Warmest Color' is not only one of the most beautiful love stories ever put up on the large screen, but it is also one of the most sensuous, endearing and visually rigorous lesbian movies of all time. The movie surrounds Adele, a teenager-student who usually undergoes sexual fantasies and is in between unbecoming hookups with other lads in her college. As a happenstance, she meets up with a blue-haired girl named Emma and is immediately smitten by her. The duo begins a torrid love affair and doesn't forego a chance of another date, despite the societal and parental norms around Adele. Like a perfect love story of two people who were never meant to be, the conclusion of the movie is set to leave you teary-eyed. 'Blue is the Warmest Color' is also my favorite movie on this list.
Read More: Sexiest Movies on Netflix