The Motion Pictures Association of America defines the PG-13 rating as one that strongly advises parents against potential material that may be unsuitable for children below the age of 13. Within the scope of that definition, we think it would be safe to assume that close to 60% of the films that release each year are rated PG-13, clearly implying that a majority of our favorite films could fall under the rating's purview.
While the criteria in itself are very wide, it is able to encompass more than a few popular and latest films. The G and PG-rated films are reserved for mostly animations, children-centered movies, and Disney features, whereas the R-rated films are for the more serious, awards centric cinema. The remaining movies can potentially fall anywhere under this spectrum, but it turns out that quite a lot of those find themselves in the PG-13 category. But that, by no means, discredits the film. Plus, let's be honest, they can be the perfect respite after a hard day. Here's the list of really good PG-13 movies on Netflix that are available to stream right now.
20. Scott Pilgrim vs. the World (2010)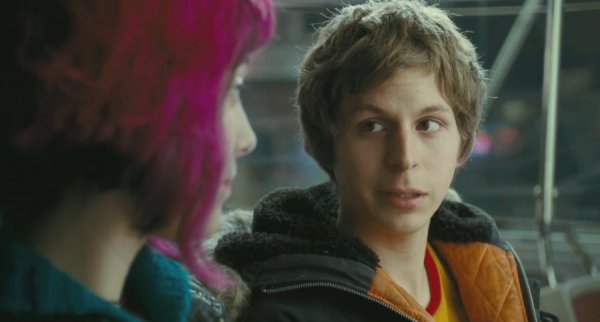 The film may appeal to a certain section of the audience more, especially if you are in the 20-30 age bracket. Another worthy Edgar Wright directorial, the film is about, well, Scott Pilgrim, who has to fight against his girlfriend's seven deadly exes in order to woo her. Like all other Edgar Wright trademark films, this one has a load of pop culture influences, crazy action, the usual zaniness, and a lot of really funny situational humor. Plus, Michael Cera as his usual unassuming funny self is a treat to watch. There is no denying that 'Scott Pilgrim vs. The World' is one of the funniest youth movies out there.
19. The Guernsey Literary and Potato Peel Pie Society (2018)
Set right after the end of World War II in 1946, the story follows an author, Juliet Ashton, as she exchanges letters with a man who is a part of The Guernsey Literary and Potato Peel Pie Society. Intrigued by the name, she travels to the island to learn more about the history associated with it. After all, it had been under the German Occupation during the war. But what Juliet learns in the process has a profound impact and changes her life forevermore. The movie is essentially a war romance and supports a rather unique premise for the genre.
18. The Iron Lady (2011)
Meryl Streep stars as the former British Prime Minister, Margaret Thatcher, in this astounding drama. It chronicles her journey from a lower-middle-class background to the office of the Prime Minister and gives us many stoic and enduring flashbacks of her life in the process.
For her role as the Iron Lady, Meryl Streep received her 17th Oscar nomination, which translated into her winning the award for the third time in her career. The film reminds us of 'The King's Speech' in many aspects, and if you're a fan of biographical pictures, you should definitely check it out. Plus, you can watch it with your whole family and potentially learn something that you may not have known about her previously.
17. The Artist (2011)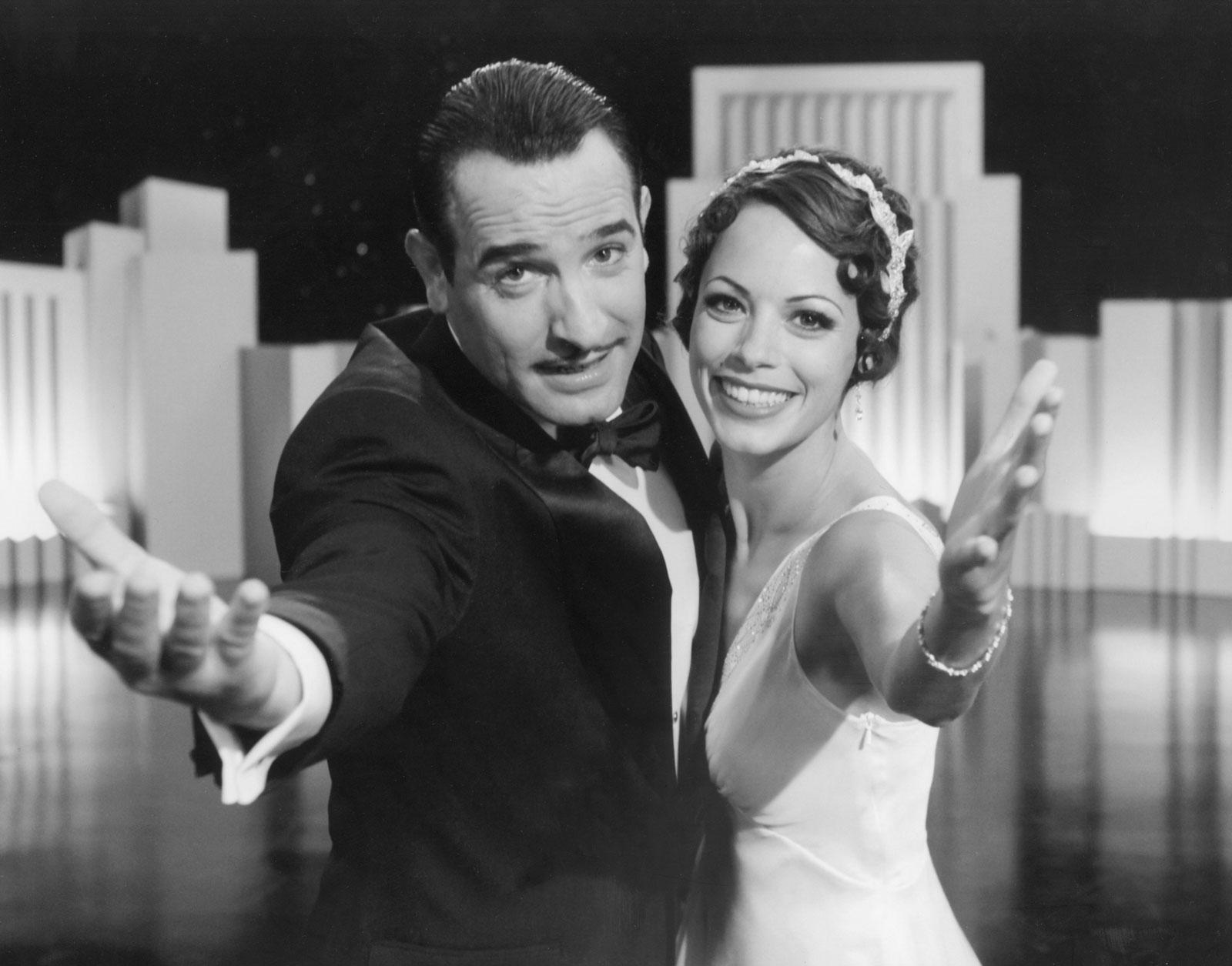 This French production takes you back to the silent era of Hollywood, with a plot that supports equal parts comedy and drama. It is the story of the relationship between Peppy Miller, an aspiring actress, who falls in love with an established movie star, George Valentin. Set at the cusp of the downfall of silent movies, things start changing when she attains success while he is struggling with a dwindling career.
The film belongs to the noir genre, and this does wonders to maintain the environment that the movie creates. After all, there is a reason it won 5 Academy Awards. When you're in the mood for something rather old school, you can check out 'The Artist.'
16. The Theory of Everything (2014)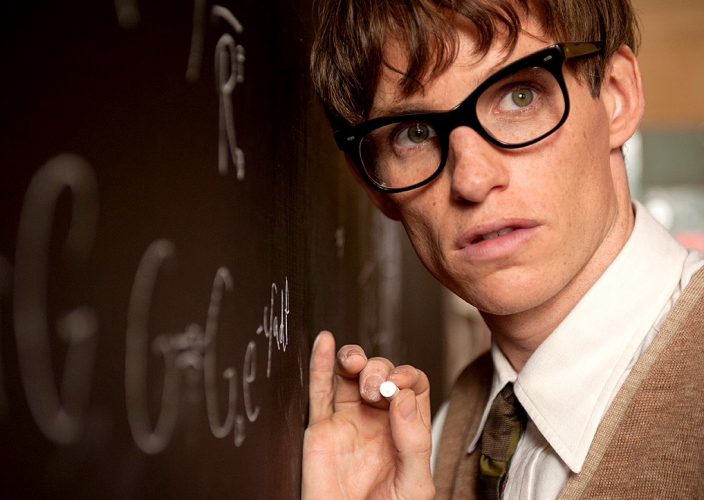 The movie truly does make you believe that while there is life, there is hope. An inspirational biopic and an account of the extraordinary life of one of the brightest minds of our times, the late Stephen Hawking, the film is sensitive in its portrayal of grief and the plot is also well aware of his legacy.
However, the best bit of the film remains its exquisite ending while 'Arrival of the Birds' by The Cinematic Orchestra plays, as Hawking's whole life instantly rewinds right before his eyes. We go back and stop only on the day he first met Jane, fell in love with her, and danced on the bridge. The film's essence is beautiful, in the most simple and all-encompassing sense of the word.
15. Les Misérables (2012)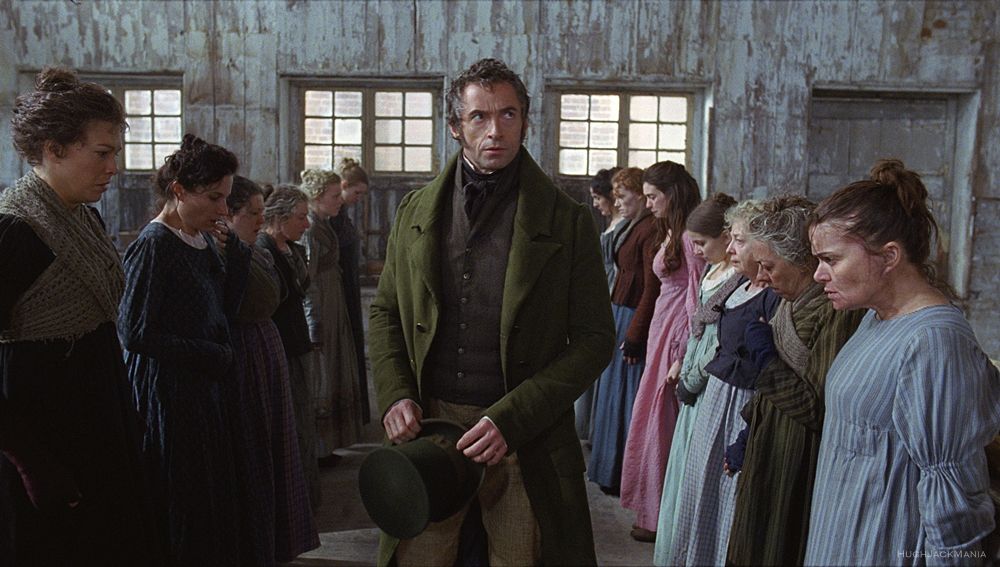 This historical drama is one of the many renditions of the French literary classic of the same name by Victor Hugo. The protagonist is Jean Valjean (played by Hugh Jackman), who is a respected member of his community. Not only does he own and operate some factories, but he is also the mayor of Montreuil, Pas-de-Calais. However, there is no parting with his dark history, and the movie chronicles how the lives of many others are also connected to him. This musical is set in the 19th Century and has an amazing cast that includes Russell Crowe, Anne Hathaway, Eddie Redmayne, Amanda Seyfried, Helena Bonham Carter, and Sacha Baron Cohen. We recommend watching it for the powerful and gripping performances.
14. Indiana Jones: The Last Crusade (1989)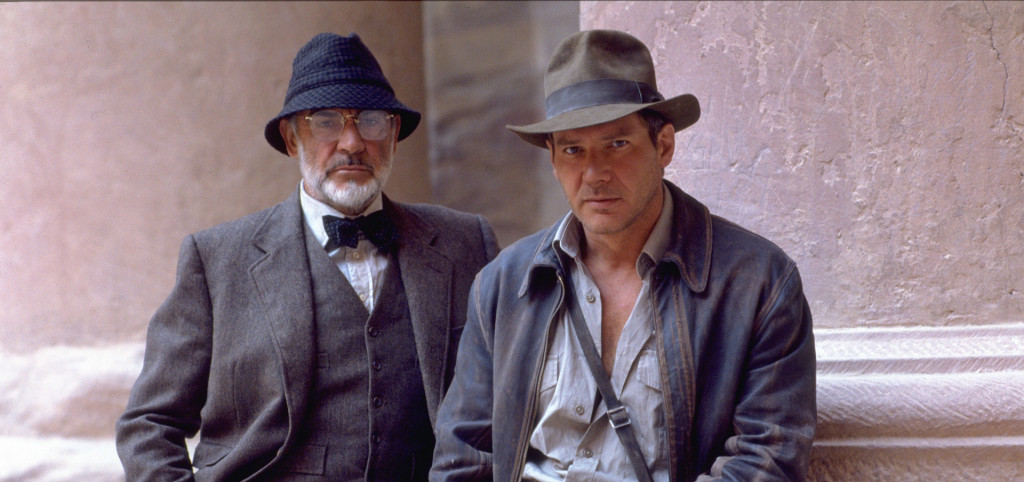 Quite simply the yardstick for any action/adventure movie, 'Indiana Jones: The Last Crusade' is the third in the franchise. Quite frankly, they should have stopped with what would have been a near-perfect finale. Harrison Ford is the titular character and coupled with Sean Connery here, the star factor is on a different level altogether. A huge step up from 'Temple of Doom', 'The Last Crusade' is pure blockbuster entertainment, and wouldn't require a second viewing to ascertain that Spielberg is indeed at the helm of things here.
Read More: Best Marvel Movies on Netflix
13. The Addams Family (1991)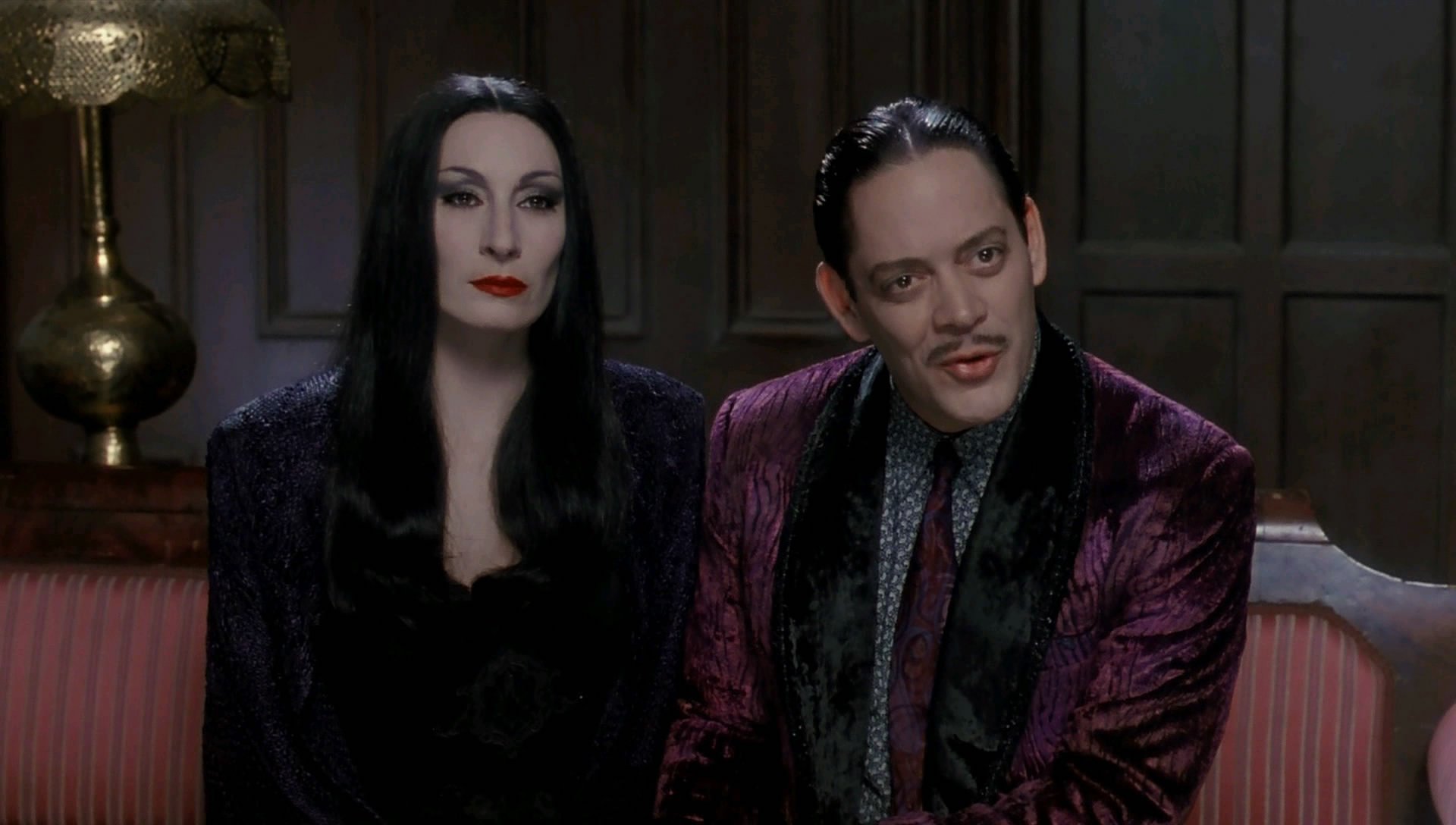 Everyone's favorite macabre family is now available on Netflix! The black comedy stars Anjelica Huston, Raul Julia, and Christopher Lloyd. When Gomez's long-lost brother has seemingly returned to la casa de Addams, the family is extremely overjoyed. But soon, they realize that the sibling might just be an imposter.
This film just hits all the right spots, and well, there is a reason it is considered to be a cult classic. The storyline is pretty straightforward but it does a great job of making the viewers invest in the characters. Furthermore, it could be the perfect choice for those family movie nights when you want something different.
12. The Help (2011)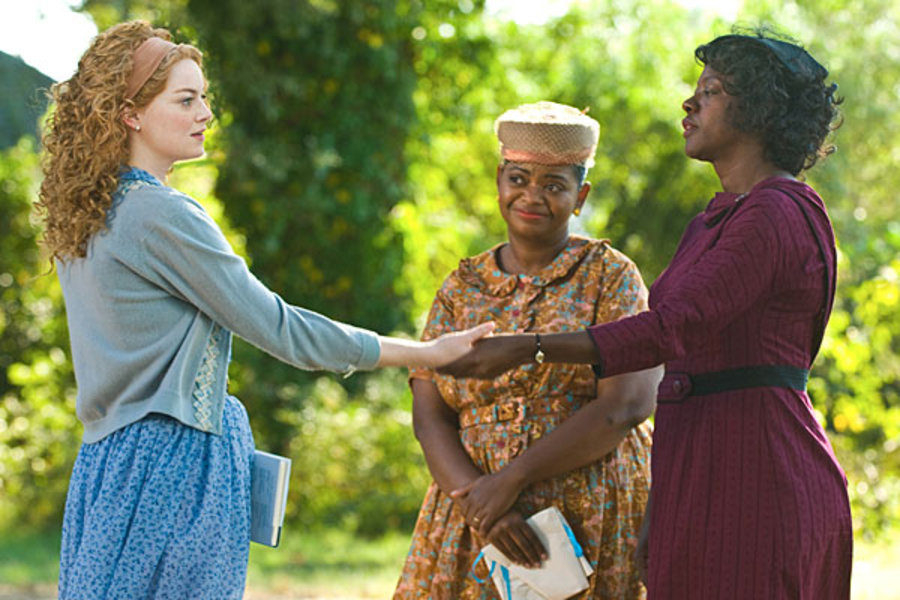 An ensemble cast of Jessica Chastain, Viola Davis, Bryce Dallas Howard, Allison Janney, Octavia Spencer, and Emma Stone feature in this film that has a poignant message about racism in Mississippi during the Civil Rights Movement. Eugenia "Skeeter" Phelan is a white woman who is an aspiring journalist, and she decides to documents the accounts of her black domestic help, Aibileen Clark and Minny Jackson.
The movie garnered much acclaim for the stunning performances by all the actors. We believe that it is a great educational piece as well and that it really brings to light the trials and tribulations of African Americans in those days. Plus, with the rather important ongoing conversation about racism, 'The Help' could give you just another perspective you did not know you needed.
11. The Cloverfield Paradox (2018)
The 'Cloverfield' series is one of the best science fiction franchises out there. Since the first film in 2008, these movies have approached the concept of an alien invasion in a rather refreshing way. They lean towards creating a specific atmosphere as opposed to concentrating on big monsters and their destructive abilities via CGI.
In the last and final installment of the series, which acts more like a prequel, we get to know how the aliens managed to enter Earth in the first place. The story is set in a time when fossil fuels are depleting and the world is on the brink of war over energy resources. In such a condition, the Earth sends a group of astronauts to the Cloverfield Station so that they can attach a particle reactor which would provide the planet with unlimited energy. Though most are happy with this proposal, some are of the opinion that this would open up wormholes between parallel universes, which can result in attacks by aliens. The film does not match up to the brilliance of its predecessors, but it does provide a rather interesting context to them.
10. Okja (2017)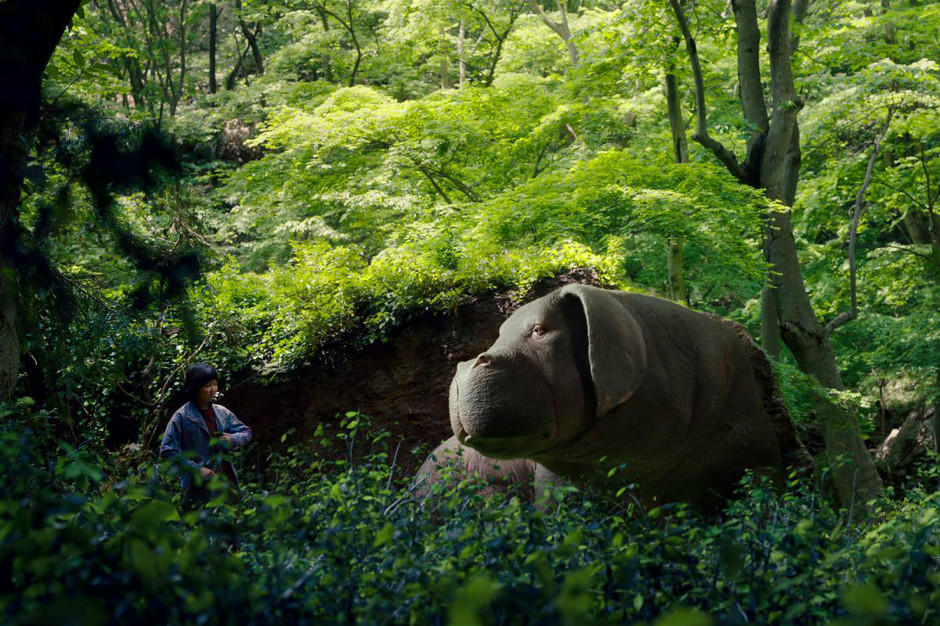 If you have watched films like 'Parasite' and 'Memories Of Murder', you are already aware of the fact that Bong Joon-Ho is one of the most talented directors working today. He has always been quite off-beat while choosing subjects for his film, and when he made 'Okja,' he did foray into a more commercial zone. But that does not mean that the movie is just a mainstream one with nothing in its core.
The film strongly speaks in favor of the conservation of natural resources and makes a case for technology to not attempt to meddle with the natural form of animals. The central character of 'Okja' is a little girl called Mija who has been given a scientifically modified pig to take care of by a huge company called Miranda Corporation. Little did she know that the company would one day want the pig back in order to cut its meat and sell it in the market. When they send people to take the pig, Okja, back to London, Mija follows them in order to protect the life of her beloved pet.
9. Always Be My Maybe (2019)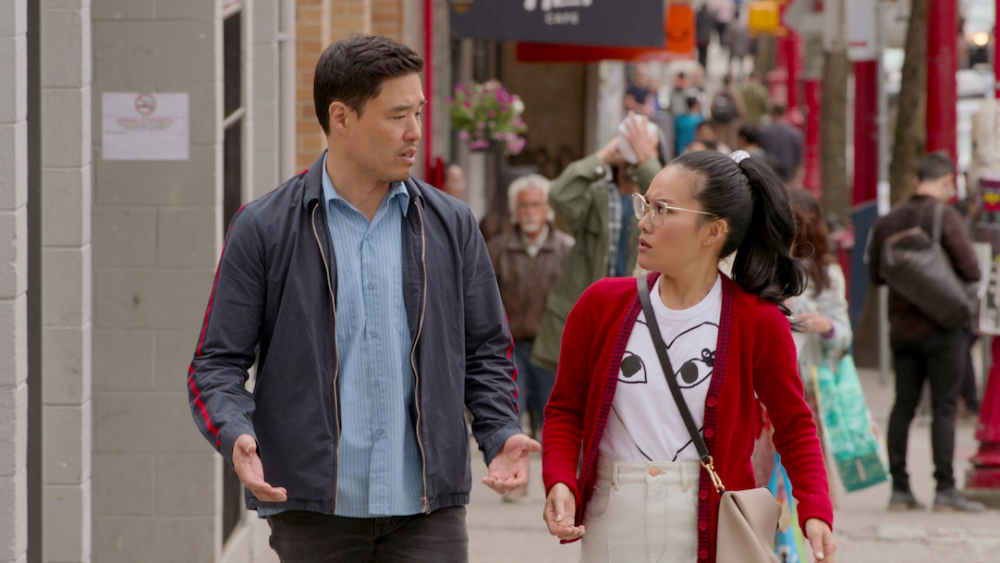 An extremely sweet love story, 'Always Be My Maybe' is the story of two childhood friends- Sasha and Marcus, who have grown up as neighbors and were great friends. However, they have fallen out since then and when the film starts, they have not spoken to each other for around 15 years. But one day, a chance meeting brings them back to each other's lives.
Marcus now performs in a local rock band whereas Sasha is a renowned chef. The two old friends come across each other suddenly, and they hit it off quite well. While Marcus does have a girlfriend called Jenny, he admits to his father that he has once again developed a soft corner for Sasha. The only problem is that the chef has recently met someone she is in love with. The film is hilarious, well-written, and tries to come up with something different from the regular romantic comedies which we often get to see.
8. IO (2019)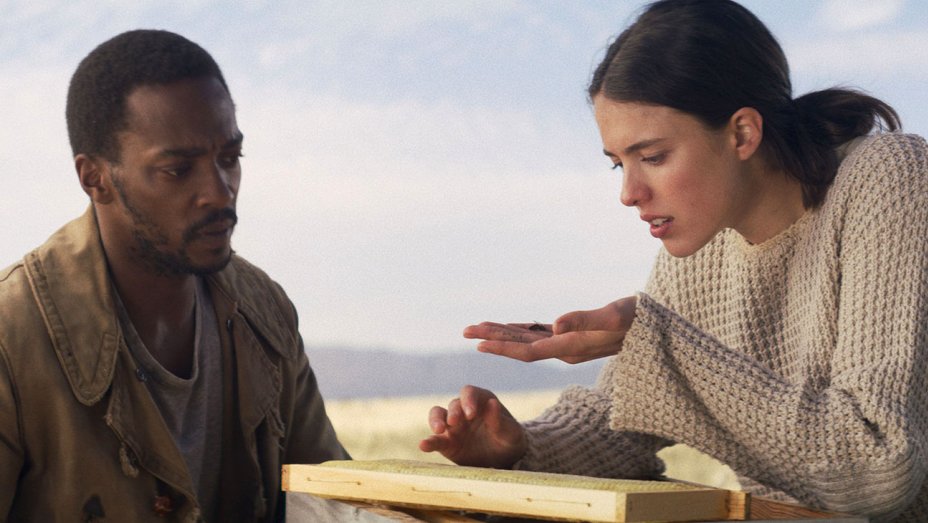 Margaret Qualley is now well-known for playing the role of Pussycat in Tarantino's 'Once Upon A Time in Hollywood', but we often forget that in the same year, she has also had a starring role in Netflix's original film. The story of 'IO' is set during a time when the Earth has become inhabitable due to excessive pollution. Human beings have had to shift their base to a space station somewhere near the moon of Jupiter.
Out of the few people who are still living on Earth, Sam Walden is a scientist who wishes to reverse this situation by any means possible. She does meet another human being who tries to change her mind. But Sam is adamant that redemption is possible. Despite this desolate landscape where there is no life, she comes across romance, rejuvenation, and a chance of living life once again. The film does have a rather interesting premise and is a must-see.
7. The Sleepover (2020)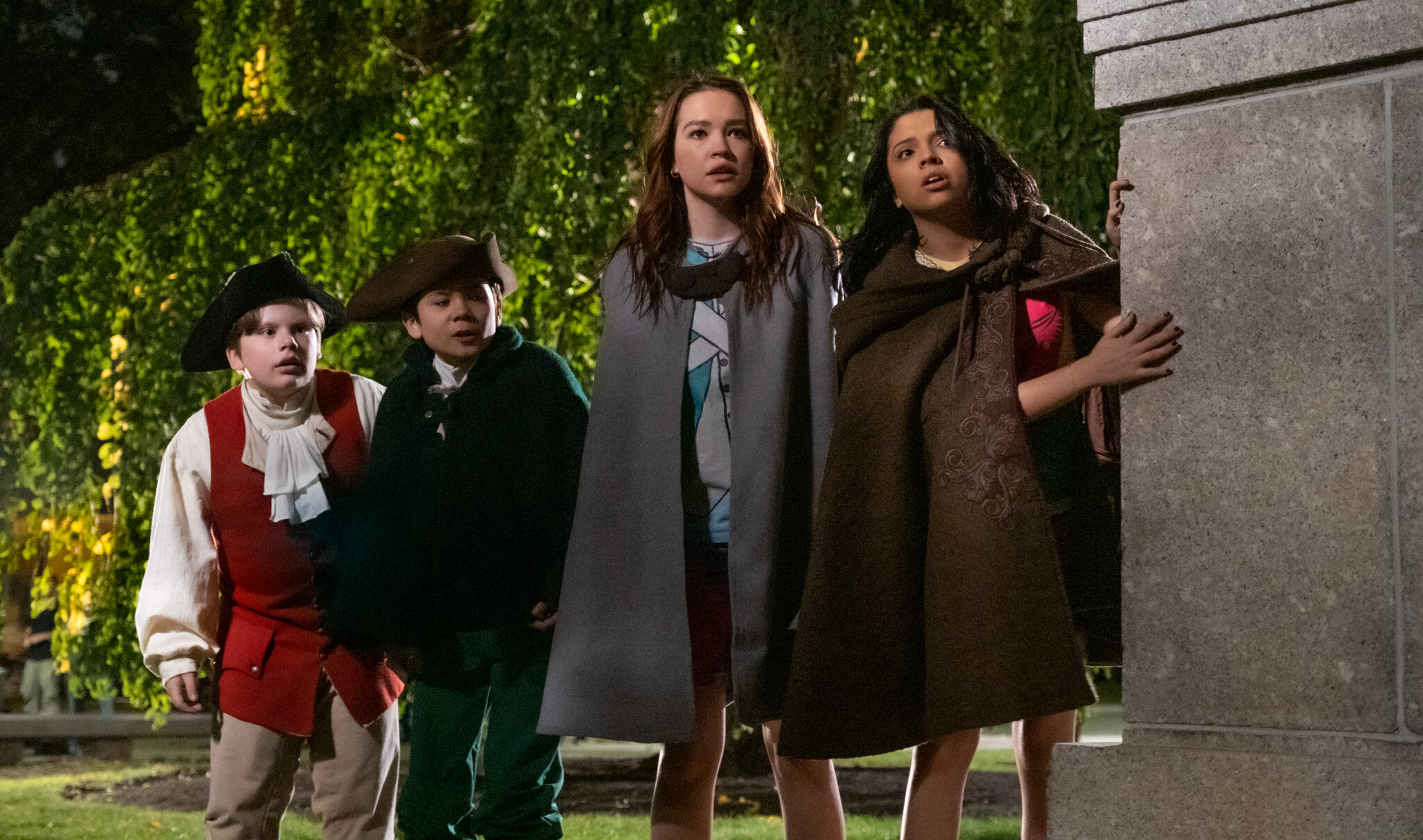 Clancy Finch and her brother, Kevin, soon find out that their strict and boring mum was actually once a thief who has been enrolled in the witness protection program. When she is coerced into doing a final hit, the kids embark on a mission to save their mother, along with their best friends.
This family-friendly adventure packs a punch even though it is not the most refreshing of scripts. But what it lacks in originality, it makes up for in its funny yet dramatically engrossing plot. Plus, it might seem as though only kids would enjoy this, but that is not the case. 'The Sleepover' is a great light watch for people of all ages.
6. Enola Holmes (2020)

When you hear the name Holmes, there is no way you don't think of Sherlock. But Netflix brings in a new, and rather welcome, addition to the franchise. In it, Sherlock's and Mycroft's younger sister, Enola, commences a search for their mother when she mysteriously disappears on the girl's 16th birthday. After all, she is the only person who can give her famous brother a run for his money.
'Enola Holmes' makes for a great watch when you're in the mood for something entertaining without it being too heavy. At its core, the film is an uncomplicated mystery, and it does a good job of engrossing the viewer. Plus, it also features an ensemble cast of Millie Bobby Brown, Henry Cavill, Sam Claflin, and Helena Bonham Carter.
5. Tall Girl (2019)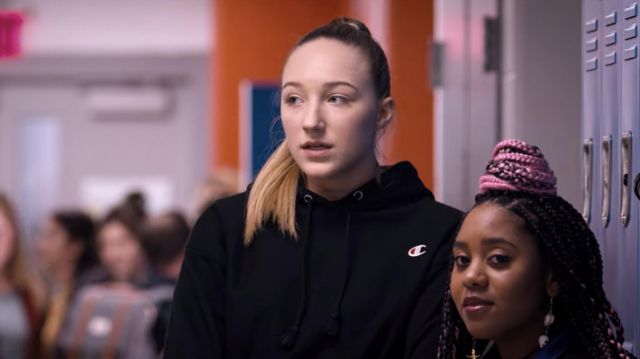 This teen rom-com features Ava Michelle as Jodi Kreyman, a 16-year old whose height is more than six feet. This is an obvious source of insecurity for her, especially considering that her older sister is a beauty pageant winner with an average height. Even though Jack Dunkleman asks Jodi out, she is not sure about dating someone shorter than her. When Stig Mohlin, a Swedish exchange student, joins the school, she develops a crush on him.
The rest of the movie features how Jodi transforms her style and truly comes into her own. It spreads the message of self-confidence, acceptance, and self-love in a time where this is much appreciated. When you're in the mood for a light-hearted, sort-of old school teenage movie, then 'Tall Girl' could be the one for you.
4. To All The Boys I've Loved Before (2018)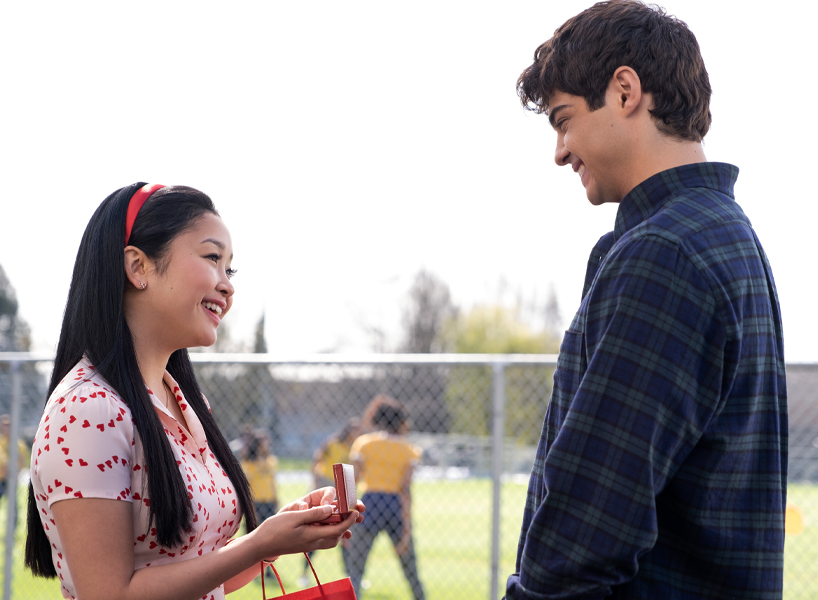 This romantic teen comedy is the perfect respite after a long day. We see Lana Condor as Lara Jean, a high school junior who has written letters addressed to all the boys she has had a crush on. But, she has never sent them out. So, naturally, her worst nightmare comes to life when one day, the boys start confronting her with the letters. Soon, one thing leads to another and she ends up in a fake relationship with one of her former crushes, Peter Kavinsky (Noah Centineo). The movie deals with how the two come to terms with their emotions, and it must also be noted that the film was one of the most popular releases of the year.
3. The Two Popes (2019)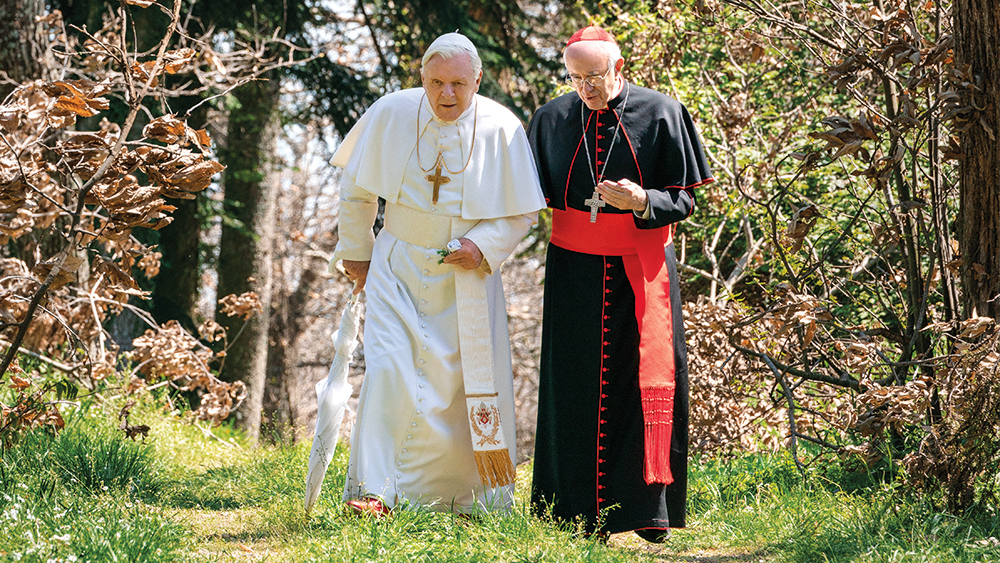 This biographical drama stars Jonathan Pryce as Cardinal Jorge Mario Bergoglio, the future Pope Francis, and Sir Anthony Hopkins as Pope Benedict XVI. When the Cardinal submits his resignation as the Archbishop of Buenos Aires, he is called for a meeting to Vatican City. There, Pope Benedict XVI constantly refuses to sign his resignation, while hiding some thoughts of his own. Set right after the infamous Vatican leaks scandal, the two have a rather honest conversation about their roles in the papacy.
'The Two Popes' is a movie that is as charmingly funny as it is exquisite. It also manages to have pretty graceful conversations around theology, and for this very reason, we feel as though the movie is one that you should watch.
2. The Half of It (2020)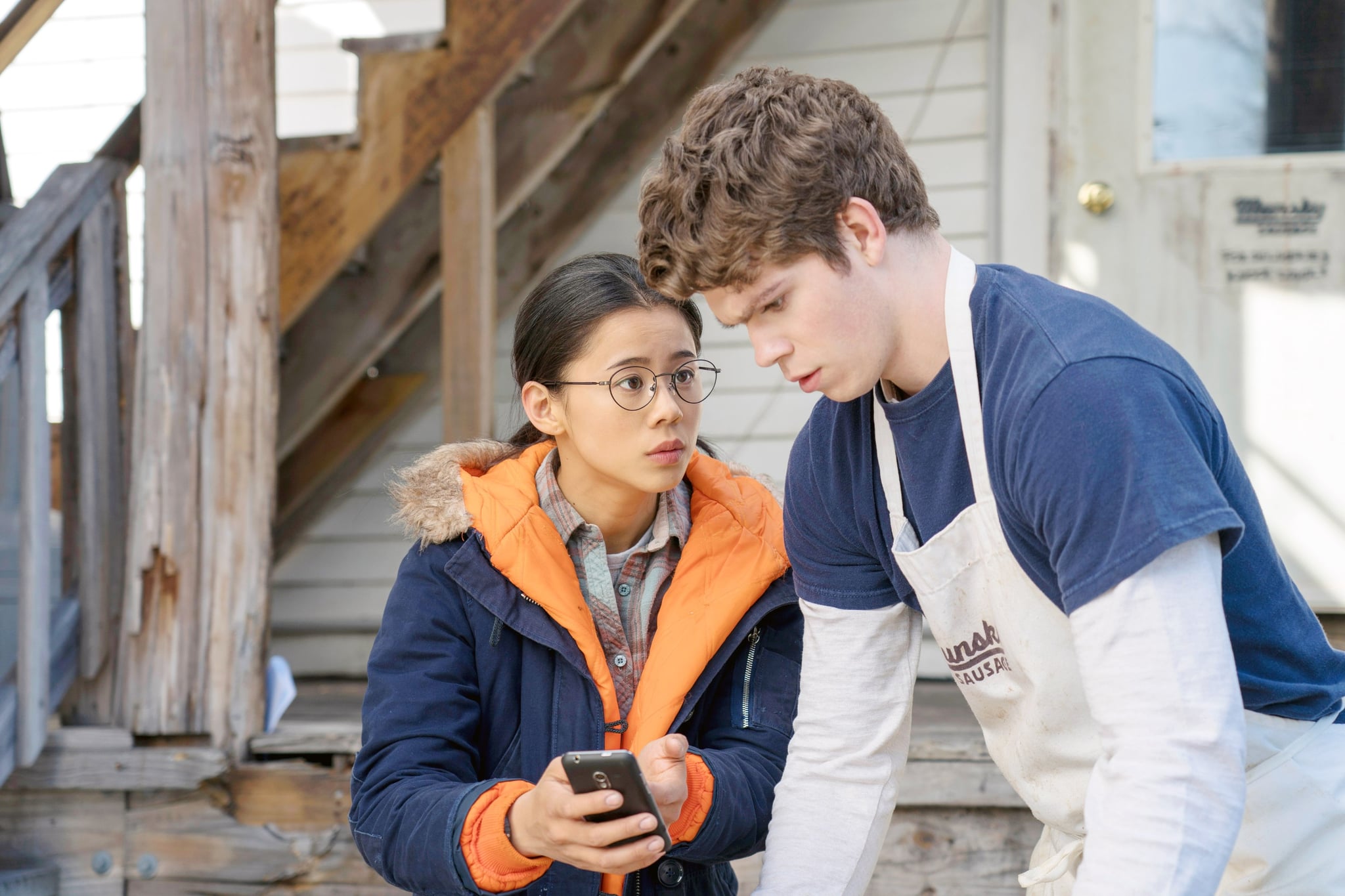 'The Half of It' is a beautiful coming of age comedy, where we meet Ellie Chu, a very reserved student who lives with her widowed father. Paul Munsky, who is on the football team, asks for her help in writing a love letter to his crush, Aster Flores. Although Ellie initially had reservations about doing it, she eventually agrees and even sets them up on a date. The rest of the movie follows Ellie as she tries to understand her own feelings.
The plot really champions the LGBTQ community and is a step forward in the right direction. It handles some rather heavy themes such as sexuality, love, and faith, and gives us a modern twist on it. This is even more commendable when you realize that not many movies out there do what 'The Half of It' does for popular culture today.
1. Murder Mystery (2018)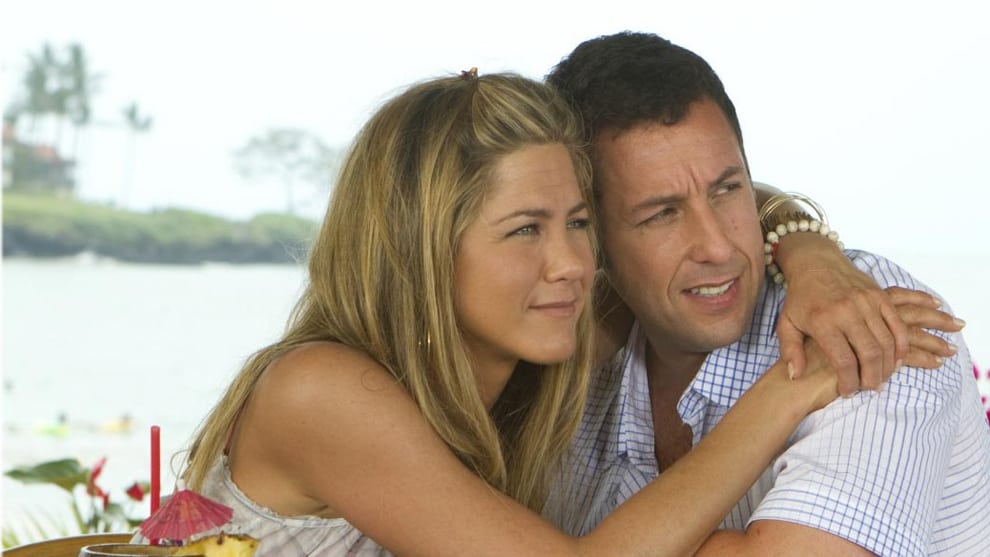 Jennifer Aniston and Adam Sandler are both huge icons of comedy, having had extremely successful careers at the top of Hollywood for decades now. Thus, when the two powerhouse performers joined forces for the Netflix original film 'Murder Mystery', interests were already soaring high.
In this film, Sandler plays the role of Nick Spitz who works as a police officer in New York City. His wife, Audrey (Aniston) believes that they have lost the spark in their marriage, and thus, to reignite the same, the two head off to Europe for a vacation. There, the couple comes across a rather rich gentleman at the airport who invites them on his family yacht. Audrey and Nick readily agree, and soon find themselves in the midst of opulence they have never seen before. Their joy suddenly comes crashing down when a murder takes place and they are suspected of being the killers. The pair has to solve the case themselves before things get out of hand. Though the film has nothing new to offer, it is the sheer performance of the two leading actors which makes this film an irresistible watch.
Read More: Best Sad Movies on Netflix