Netflix is now regularly coming up with original films, and it must be said that they are doing a very important job here as most low-budget original films are no longer finding a place in the theatres owing to big franchises coming out with prequels, sequels, and spin-offs constantly. We have to thank Netflix for the fact that they are striving towards distributing content that just runs on its own strength, ready to impress audiences with fresh new characters and stories. From espionage thrillers to zombie and action flicks to romantic comedies, Netflix is treading newer grounds every day in terms of original content.
'Falling Inn Love' is a romantic comedy that premiered on Netflix on August 29, 2019. The film centers around a woman called Gabriela Diaz, who after winning a writing competition wins an inn in New Zealand. What she actually ends up winning, though, is a dilapidated home that Gabriela plans to repair and sell as fast as possible. While renovating her house, she comes in contact with Jake Taylor, a contractor whose life in rural New Zealand is quite different from Gabriella's city life in America. The film then follows the story of this unlikely couple as a romantic relationship blossoms between them. If you enjoyed watching 'Falling Inn Love' and wish to check out similar films, then we've got you covered. Here's the list of best movies similar to 'Falling Inn Love' that are our recommendations. You can watch several of these movies like 'Falling Inn Love' on Netflix, Hulu or Amazon Prime.
7. Something New (2006)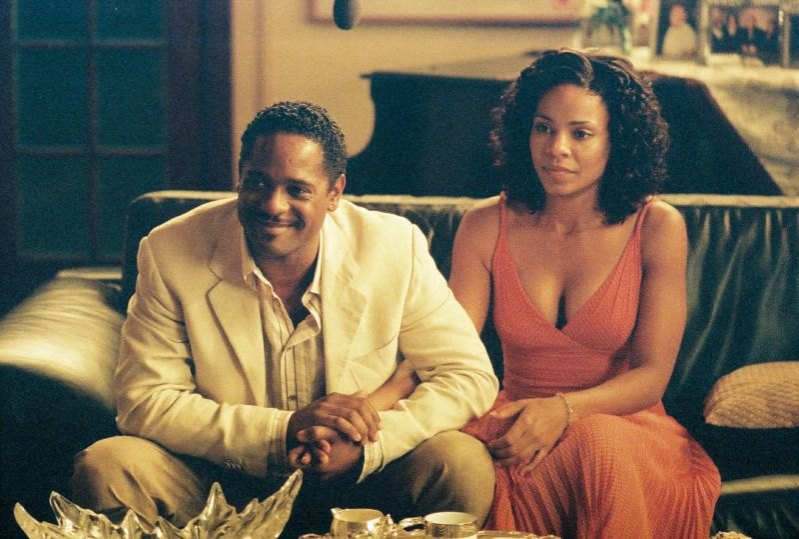 Starring Sanaa Lathan, this 2006 romantic comedy focuses on the life of Kenya McQueen, an accountant who is very particular about her life and does not want to experiment in any way whatsoever. Being an African-American, Kenya finds herself in a bit of a dilemma when she goes on a blind date as the other person, Brian Kelly, turns out to be white man. Kenya backs off, but later Brian manages to impress her thoroughly by designing a beautiful garden for her at her home. The two of them slowly start getting close when Kenya meets a man she has always dreamt of being with. The dilemma that she now faces becomes the driving force of the story. It is the chemistry between the leading actors that makes 'Something New' stand out. The plot is not very original, but it's the performances and the treatment of the story that turn this film into a delightful experience.
6. You've Got Mail (1998)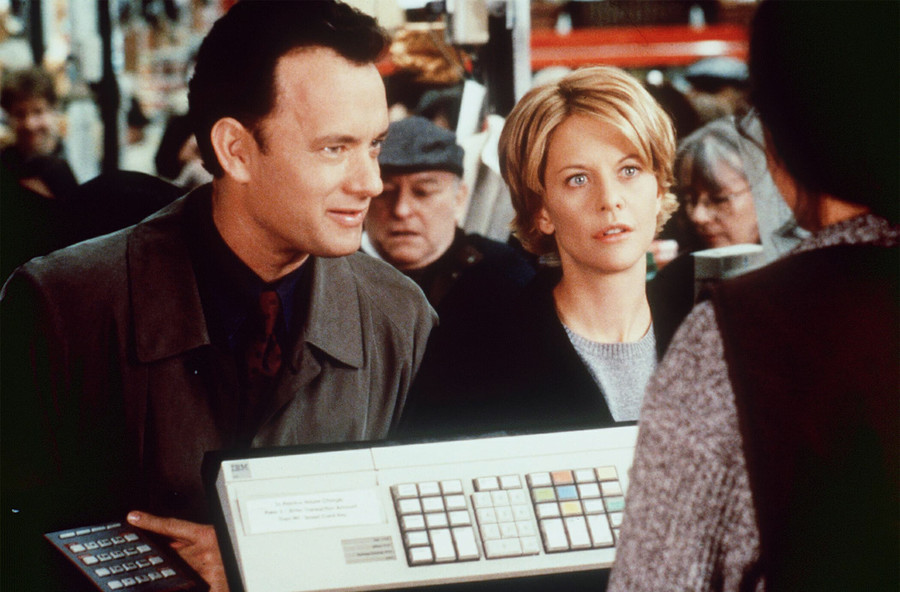 Directed by Nora Ephron, 'You've Got Mail' stars Tom Hanks and Meg Ryan in leading roles. Ryan plays the character of a bookstore owner called Kathleen Kelly, whose business is under threat because of the big bookstore chain called Fox Books which is drawing away a major chunk of customers. When Kathleen starts talking with a certain Joe Fox in an online chatroom, she does not realize that the new man in her life is the owner of the bookstore chain that is killing off her business. However, Joe finds out who his online chatting partner is, but has to figure out a way of revealing himself to Kathleen without upsetting the situation at hand. The chemistry between Hanks and Ryan in the film is absolutely brilliant, but the plot surely could've been much better. However, this film does show how big chains are killing off smaller independent companies, in the same way that franchise films are not giving indie projects a chance to run at the theatres.
5. Pretty Woman (1990)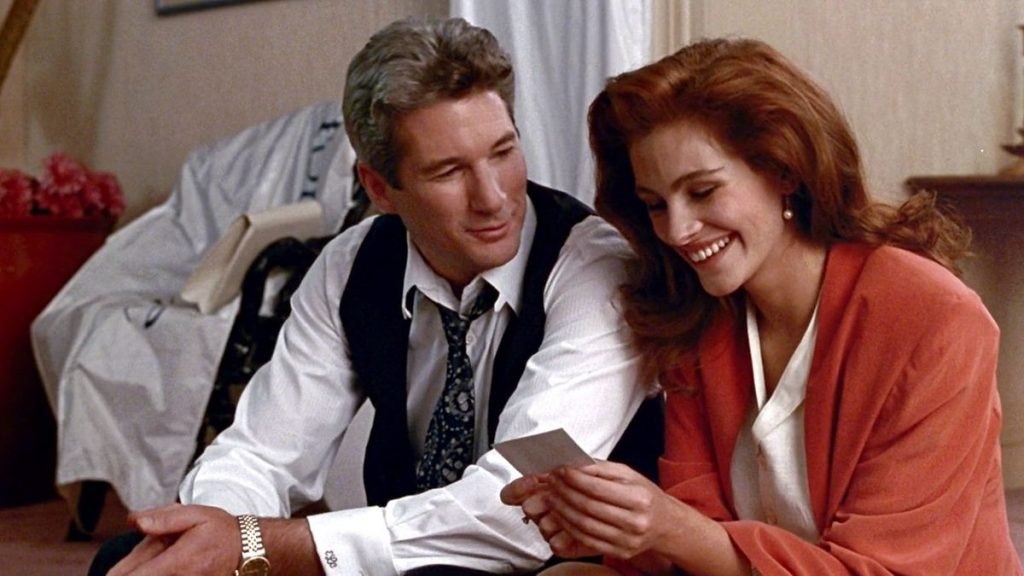 One of the most iconic films of the 1990s, 'Pretty Woman' stars Julia Roberts and Richard Gere in roles that would cement their status as Hollywood icons forever. Gere plays Edward, a rich businessman who hires a prostitute, Vivian (Roberts), and asks her to accompany him to some events he is supposed to attend. The two of them end up becoming quite close to each other, and Edward eventually falls for Vivian. However, the obvious difference between their social positions become a problem that the two of them need to deal with. Just like 'Falling Inn Love', here the couple are from vastly different backgrounds and have almost no similarity with each other. It is just their fondness for the other person that helps the relationship flourish. The film became a sensation all over the world mainly due to its casting, humor, and music.
4. Notting Hill (1999)
Another Julia Roberts classic, 'Notting Hill' boasts of some of the most quotable lines you shall find in a rom-com. The film stars Hugh Grant as Will, the owner of a book store, who inadvertently comes in contact with a big Hollywood movie star called Anna and the two of them hit it off quite well. They hang out together, and Will comes to believe he has a real shot at dating this woman. However, his dreams are completely crushed when he discovers Anna's boyfriend waiting for her in her hotel room. Each scene of the film is extremely well crafted. The chemistry between the leading characters further elevates the experience of the film.
Read More: Movies Like Notting Hill
3. When Harry Met Sally (1989)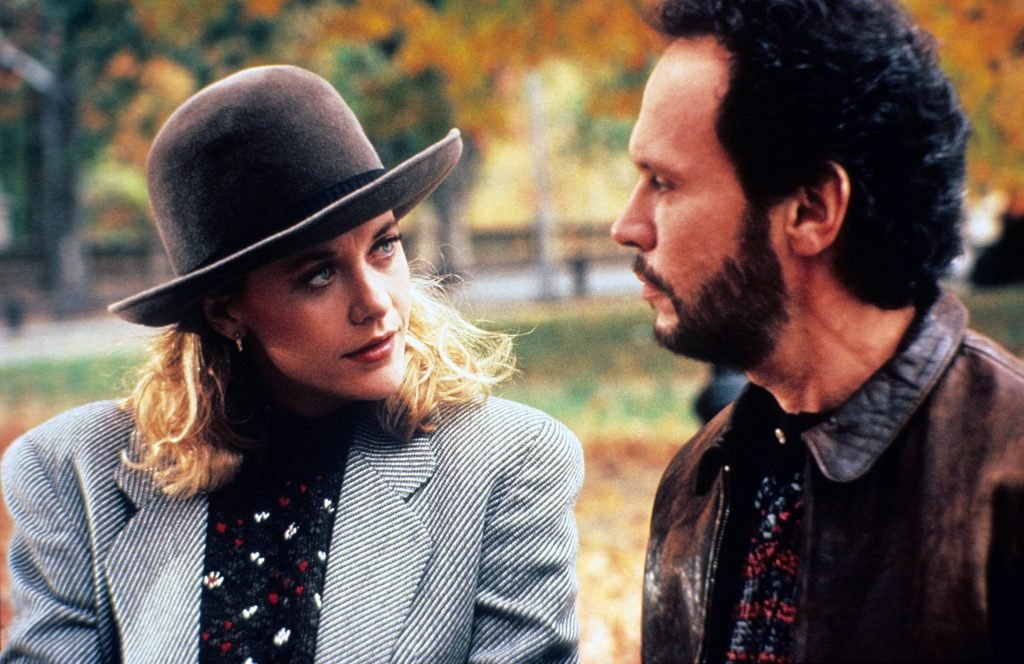 Another Nora Ephron film, 'When Harry Met Sally' stars Billy Crystal and Meg Ryan in the two eponymous roles. Harry and Sally first meet each other when they share a ride together to New York. After that, the two of them keeping meeting at various points in their lives under different circumstances. It is after many such meetings that both of them realize the feelings they have developed for each other. The fact that the film is not just a romantic comedy but also a fascinating character study make 'When Harry Met Sally' a very unique piece. Crystal and Ryan put up amazing performances and their onscreen chemistry is undoubtedly the highlight of the film.
Read More: Movies Like The Perks of Being a Wall Flower
2. Roman Holiday (1953)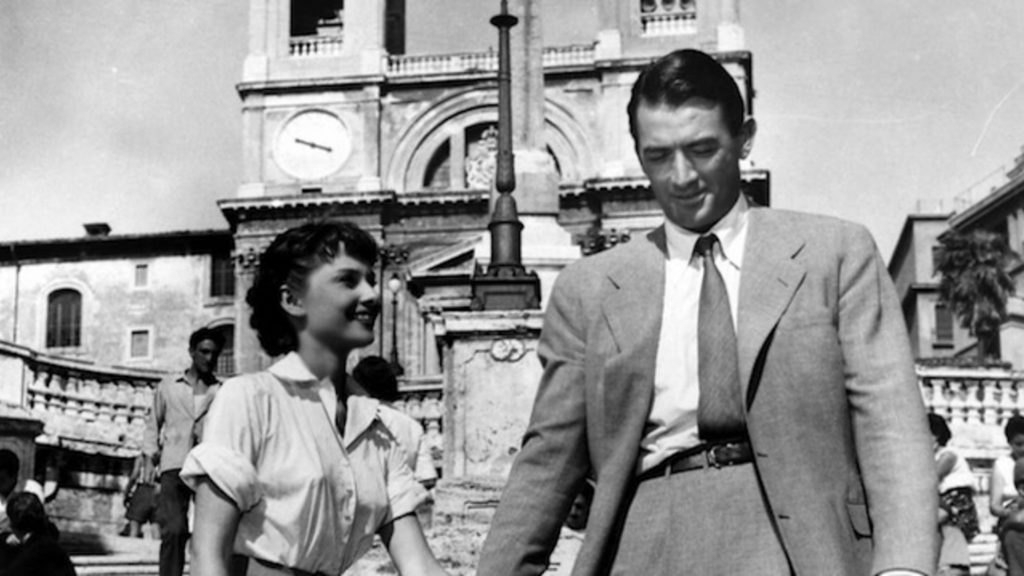 One of the most popular romantic comedies of all time, 'Roman Holiday' is the story of a princess who escapes from the confines of her highly regimented life to enjoy herself on her own terms. She then comes across an American journalist and the two become good friends. This journalist, Joe, (Gregory Peck), wants to take an exclusive interview of the princess for his newspaper and thus plays along with her whims and fancies. However, the situation problematizes dramatically when the princess falls in love with Joe. 'Roman Holiday' is the ultimate romantic comedy, and since its release, it has set a standard that other films can only aspire to reach. Co-written by the great Dalton Trumbo and directed by William Wyler, 'Roman Holiday' should top your must-watch list if you have not watched it yet.
Read More: Movies Like Pride and Prejudice
1. Annie Hall (1977)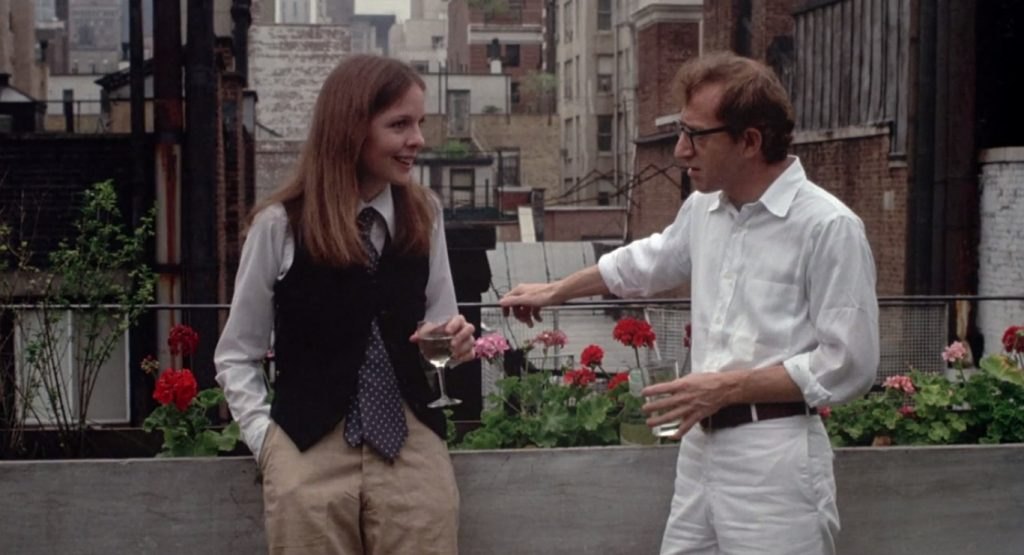 Woody Allen is one of the best writers Hollywood has ever seen. The New York-based genius has created films that are considered the gold-standard of comedy writing. And within his illustrious repertoire, 'Annie Hall' stands as a shining star. The film stars Allen himself as stand-up comedian Alvy Singer who falls in love with a free-spirited woman named Annie Hall (Diane Keaton). It is the relationship between the two characters and its several intricacies that become the driving force of the film. Alvy is shown to be a philosophizing character who is not interested in anything that is not intellectually stimulating for him, while Annie is much more down to earth. The humor is laden with philosophical and literary references, and even indulges in breaking the fourth wall whenever necessary. Allen uses all the tools in his hand to tell a story that is deeply personal. Alvy and all the other characters he plays in his films are after all thinly-veiled versions of himself.
Read More: Movies Like 500 Days of Summer