Honestly speaking, the 1990s was a game-changing decade for cinema. This decade saw the rise of ace-filmmakers like David Fincher, Quentin Tarantino, Paul Thomas Anderson, Richard Linklater, and Wes Anderson. At the same time, already established directors like Scorsese and Spielberg had their best works released during this decade. Films like 'Schindler's List', 'Pulp Fiction' and 'Fight Club' completely changed the dynamics of cinema.
For millennials, the 90s is very special. After all, we were first introduced to the cinema during that period. There are several classics that remain etched in our memories. Netflix certainly knows and understands the importance of the 90s and therefore, it has a superb collection of movies from that period. So if you're looking forward to rekindling your childhood memories, then yes, we have come up with a special compilation for you. Here's the list of really good 90s movies on Netflix that are available to stream right now:
15. Primal Fear (1996)
The feature film debut of Edward Norton, 'Primal Fear' is the story of an altar boy called Aaron Stampler. He has been accused of brutally murdering the Archbishop, and naturally, the entire media attention falls on him and the case. This is when he is contacted by Martin Vail, a defense attorney who loves the limelight. Seeing that this case is receiving a lot of attention, he decides to take it up. However, as he investigates the case, Veil realizes that Aaron is not the meek and timid person that he seems to be, and there is another side to his personality. This discovery completely changes the course of the trial, and now Martin has another angle that he can present before the judge. The film does have a brilliant plot, but its main problem is the fact that it never delves below the surface level and remains just an exercise in storytelling style more than anything else.
14. Tarzan (1999)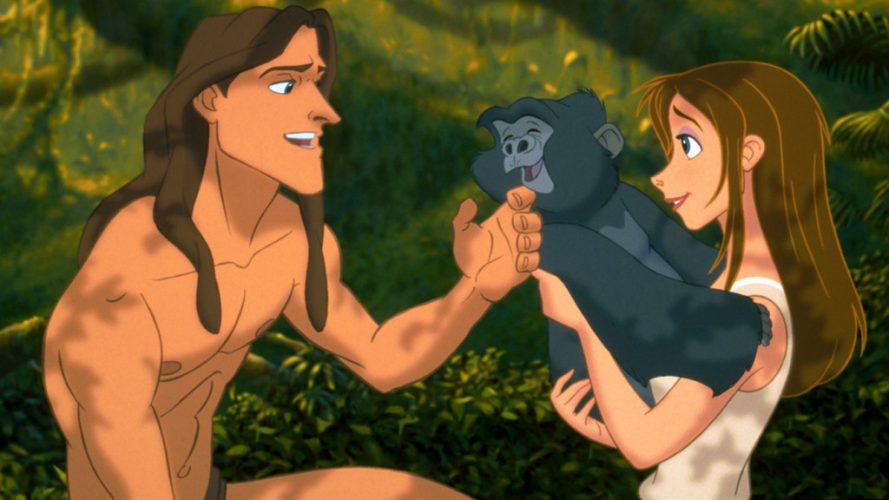 The tragic old tale of the man versus the wild, 'Tarzan' is what we had watched while growing up. The movie begins in 1890 when an English couple along with their infant kid drift ashore after their ship is wrecked in a storm. They have landed on the Congolese coast and using the shipwreck, they build a treehouse to stay for a while. The couple is killed by a tiger named Sabor who then tries to kill the infant but is saved by Kala, a female gorilla. Apparently, Kala's own child was also killed by Sabor, which is why Kala protects the human infant and names him, Tarzan. Years later, when Tarzan is all grown up, another hunting party accompanying a beautiful girl named Jane arrives at the coast and Tarzan falls in love with her. 'Tarzan' is a renowned story and its storytelling style is so incredibly engaging. No wonder we found it so appealing when we were kids!
13. The Crow (1994)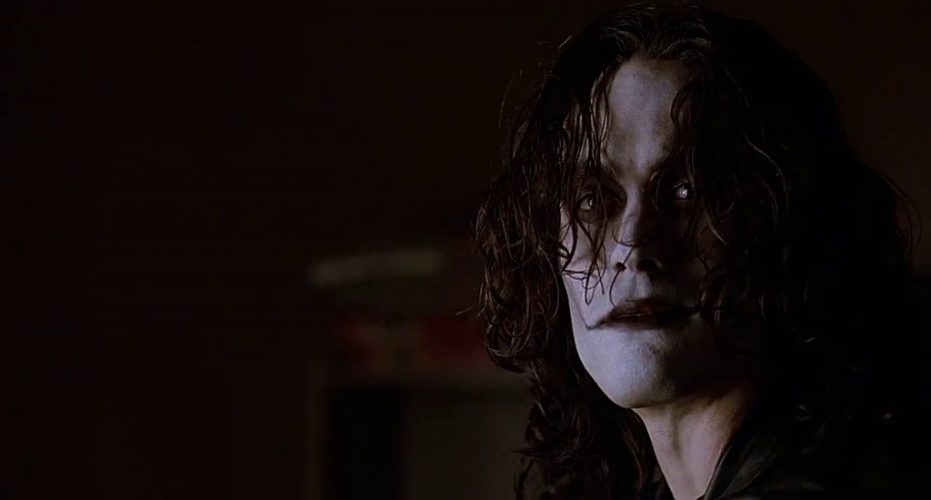 A very few of us know that 'The Crow' is a superhero flick at the outset. The film follows the narrative of Eric Draven, who has been assaulted and killed while his fiancee was raped on Devil's night. The next day, a crow taps on Eric's grave and Eric rises from his grave to find out that he now has super healing abilities. Guided by the same crow, he heads out to avenge the murderers who raped and killed his wife and eventually him as well. Once he completes his quest, he returns to his grave to be with his wife, Shelly. 'The Crow' is a critically acclaimed flick and has been termed stylish, stunning and visually appealing.
Read More: Best 90s Horror Movies
12. The Game (1997)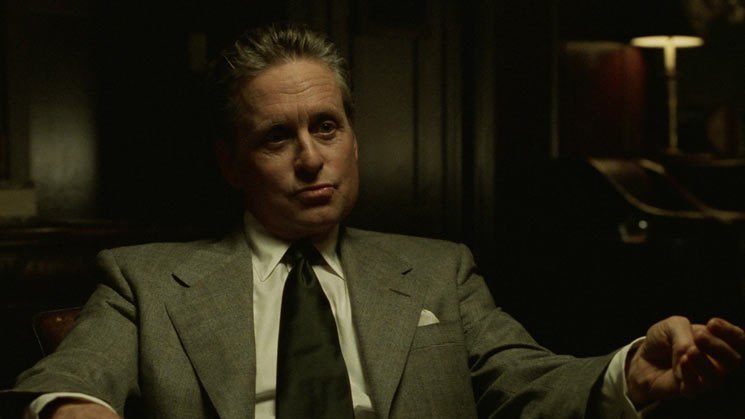 A David Fincher film, 'The Game' is the story of a banker called Nicholas Van Orton who is given a strange gift voucher by his brother Conrad. This voucher is from a strange place called Consumer Recreation Services (CRS), and despite his initial hesitation, Nicholas decides to pay them a visit. What follows is a series of the strangest situations he has ever encountered, and Nicholas realizes that he has now become a part of a sinister puzzle. Fincher's usual mastery over the craft of filmmaking is visible here as well. He creates a world for us that is shocking and fun to watch at the same time. Michael Douglas is an actor who has been a part of some of the best psychological thrillers, and here he lives up to his reputation as well.
11. Malcolm X (1992)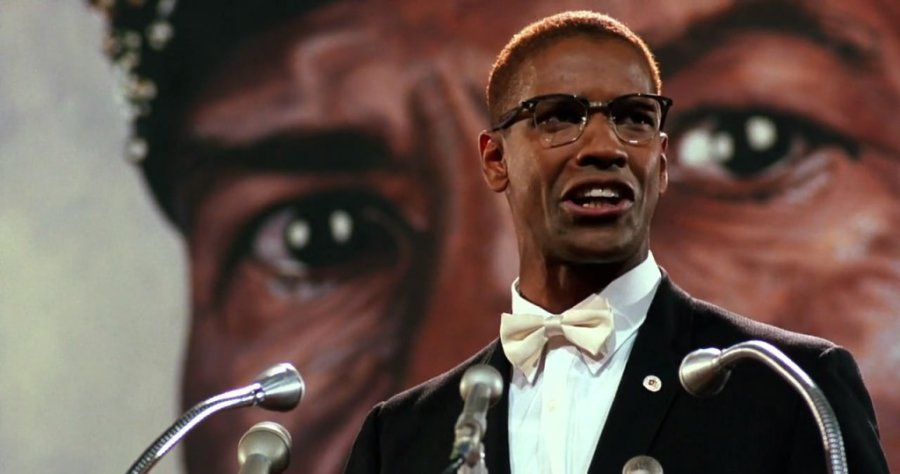 Spike Lee is a filmmaker who never shies away from making socially and politically relevant films that speak of the inherent discrimination in American society against minorities. In this 1992 film, Lee tells us the story of the fiercest leader of the black liberation movement, Malcolm X. We follow Malcolm's life since his days as a small-time criminal which leads him to prison. It is inside the prison that he comes across the writings of Elijah Muhammad and is inspired to become a Muslim. Interestingly enough, when the film ran into budget constraints, many illustrious African-American celebrities like Oprah Winfrey, Michael Jordan, Magic Johnson, and others helped with the finances. Denzel Washington's brilliant performance, coupled with Lee's penetrating gaze into the life of one of the most celebrated black leaders ever makes 'Malcolm X' a powerful film you would not want to miss out.
10. What's Eating Gilbert Grape (1993)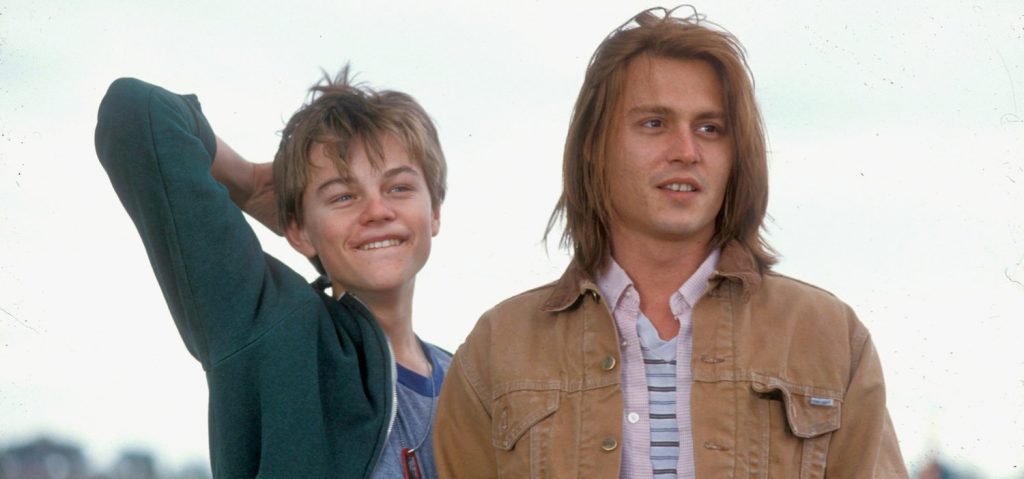 Johnny Depp and Leonardo DiCaprio are two of the most versatile and powerful actors of their generation, and this 1993 film serves as a definite testament to the fact. The story of this film centers around Depp's character Gilbert who lives with his mother, his sister, and his younger, mentally challenged brother Arnie. While trying to look for happiness in his own life, Gilbert is a very responsible man who never fails to be there for his family. Eventually, he meets a girl called Becky and the two of them begin a romantic relationship that tends to pull Gilbert away from his family. This conflict of interest that plagues Gilbert becomes the central theme of the film. Both Depp and DiCaprio are fabulous in their respective roles, with DiCaprio receiving Golden Globe and Academy Award nominations for his performance. Scorsese has gone on record saying that this film is one of the main reasons behind him selecting DiCaprio for 'Gangs Of New York'.
9. The Matrix (1999)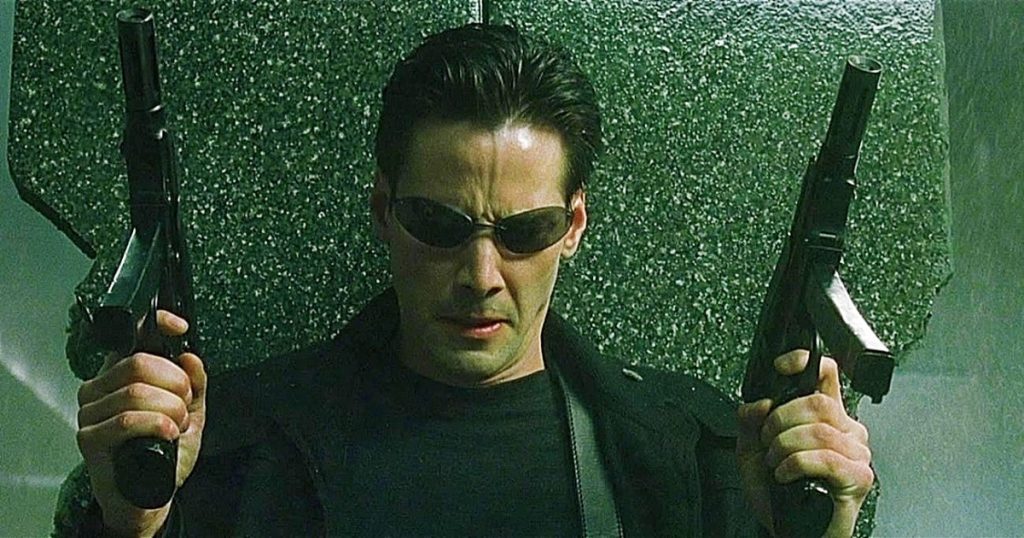 One of the most popular films from the 1990s, 'The Matrix' begins with the story of a computer programmer called Thomas Anderson, also known by his hacker name Neo, who is puzzled by repeatedly coming across the phrase "The Matrix" online. Soon, he is contacted by a mysterious man called Morpheus who tells him that he can tell him the truth about the Matrix if he chooses one of the two pills that Morpheus offers him. Neo chooses the pill that signals his agreement and is transported to a hovercraft called the Nebuchadnezzar. Here, it is revealed to him that the world as he knows it, is a simulation and that machines control everything right now. 'The Matrix' is a multi-layered film with deep philosophical speculations and is also highly entertaining at the same time. There are constant references to literary and religious topics that a careful watcher will have a fun time discovering.
8. Schindler's List (1993)
'Schindler's List' is about the wealthy businessman Oskar Schindler, who spends his fortune and risks his life to save the lives of 1,100 Jewish men and women in German-occupied Poland. Winner of seven Oscars. It's a film that instills hope and it reminds us that a few good people do exist in this world. 'Schindler's List' is widely regarded as one of the greatest films of all time.
Read More: Best 90s Thriller Movies
7. Pulp Fiction (1994)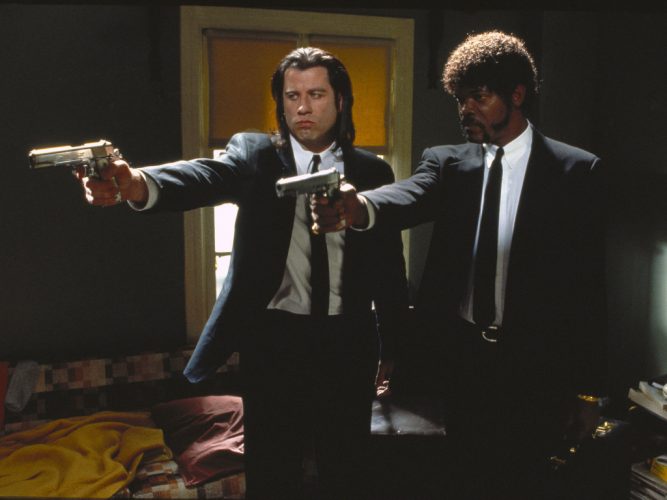 Often regarded as one of the greatest movies ever made, 'Pulp Fiction' is a saga of four unrelated people and how their lives become entwined in a way they could have never imagined. Jules and Vincent are hitmen and take up con gigs. In one such assignment, they are on their way to retrieve a suitcase from Wallace, a gangster. A few days later, when Wallace, Vincent and his wife Mia are out of town, Butch Coolidge, a veteran boxer, is paid heavily to lose a fight. Butch crosses Wallace and kills the opponent instead. A wild shootout ensues, leading to a Mexican standoff and Jules and Vincent emerging victorious in the end.
Read More: Best Crime Shows on Netflix
6. Bad Boys (1995)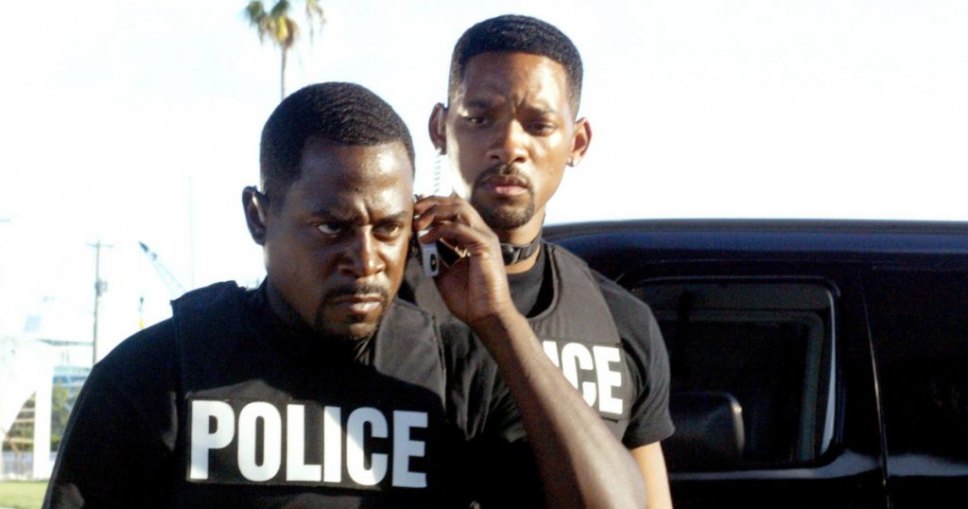 If you are a lover of buddy cop films you must have seen or at least heard about this 1995 film which can easily be regarded as a classic of its genre. 'Bad Boys' centers around the exploits of two Miami police detectives, Marcus Burnett (Martin Lawrence), a family man, and Mike Lowry (Will Smith), a ladies man, who have been partnered together. When a huge quantity of drugs get stolen from the Miami Police themselves, it is upon Marcus and Mike to locate the consignment before it is released back into the market. Filled with equal doses of comedy and action, 'Bad Boys' is a rollercoaster ride which you will fall in love with despite some loose ends in its plot.
5. The Long Kiss Goodnight (1996)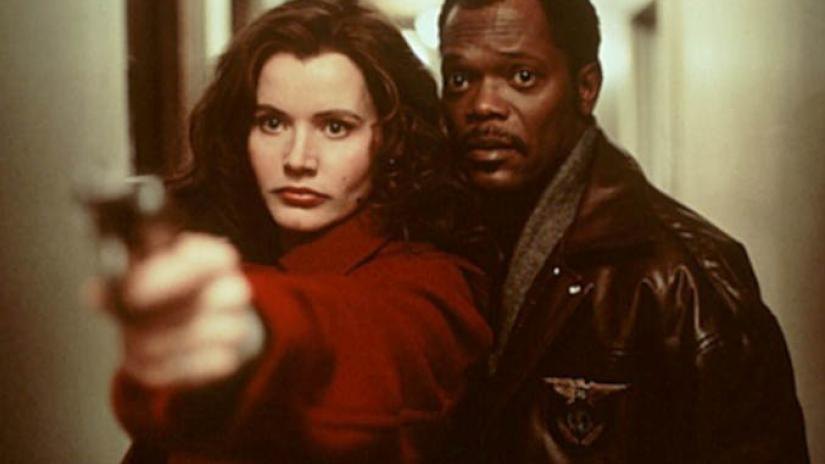 Starring Geena Davis and Samuel L. Jackson in leading roles, 'The Long Kiss Goodnight' is a spy-action film directed by Renny Harlin. Davis plays the role of Samantha Caine, a woman who lives with her boyfriend and daughter. Eight years ago, Samantha was discovered on a sea beach pregnant with her daughter. She reportedly doesn't remember anything about her life before that. She recruits several private investigators to find out anything they can about her past life, and this group of sleuths includes a man called Mitch Hennessey (Jackson) who manages to discover a bag belonging to Samantha. Meanwhile, Samantha has managed to discover that she is highly proficient when it comes to combat skills. What more information will the big reveal about her past? This movie begins with a lot of promise but then devolves into nothing but a mindless exploitation film full of unnecessary, over-the-top action scenes and sexual references. Jackson's performance is undoubtedly the best aspect of the film.
4. Jackie Brown (1997)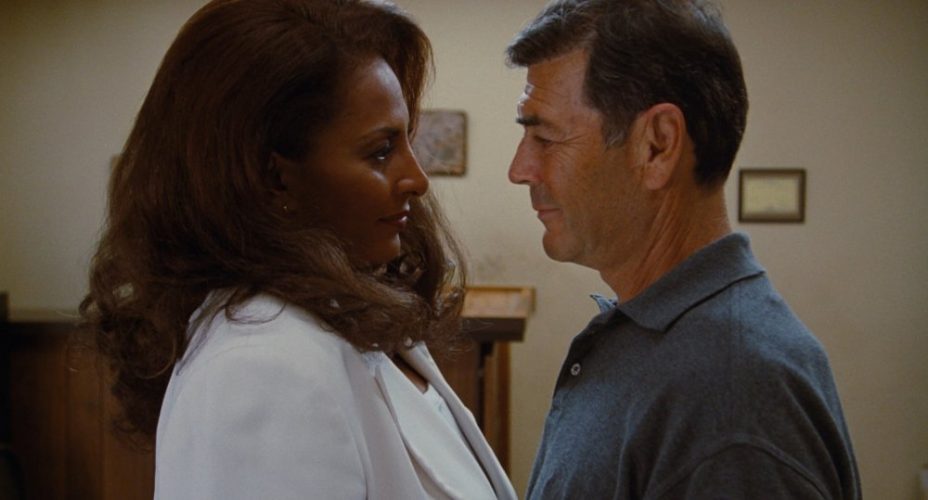 Quentin Tarantino has gone on record to say that he wanted to make a calm and mellow film after 'Pulp Fiction' since trying to desperately top his sophomore venture will result in a futile effort. This is exactly what he did with 'Jackie Brown', his only film which is not an original story. Tarantino adapted this film from the Elmore Leonard novel 'Rum Punch', and cast Pam Grier, one of his favorite actresses, in the leading role. 'Jackie Brown' is the story of the eponymous character, a middle-aged flight attendant, who also smuggles in money during her trips for a gangster called Ordell Robbie. Parallel to Jackie's life, we also witness Ordell, his friend, the recently-released bank robber Louis Gara hanging out and discussing plans for the future. While the usual strong suits of Tarantino like sharp dialog, humor, and spurts of violence are there in this film as well, it is more mellow and laid-back than what we have come to expect from him.
Read More: Movies Like After
3. Fear And Loathing In Las Vegas (1995)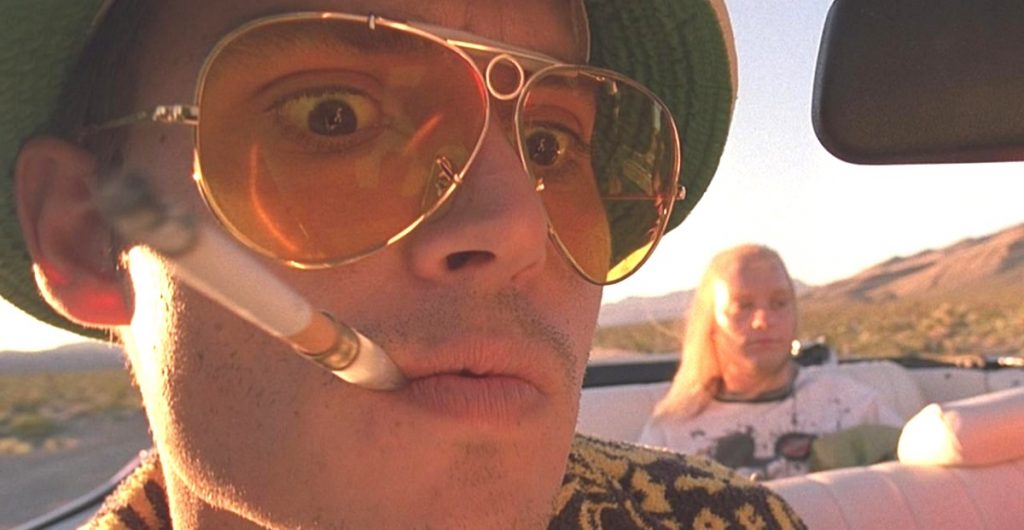 'Fear And Loathing In Las Vegas' is a film by Terry Gilliam based on the similarly-titled book by acclaimed writer and journalist Hunter S. Thompson. The central character of the film, Raoul Duke, is modeled on Thompson himself. Sent by his publication to cover the Mint 400 motorcycle race, Raoul and his lawyer Dr. Gonzo go on a drug-fueled rampage of debauchery and extremes. This is a film you will either love or hate, there is no in-between. The story here is not the priority, but the actions of the two leading characters are. They are men taking full advantage of the hippie movement, consuming drugs in copious amounts, and living life to the fullest The dangers that their activities might get them in hardly ever crosses their minds. Both Johnny Depp and Benicio Del Toro perfectly get under the skin of their characters and bring out their eccentricities with ease.
Read More: Movies Like Green Book
2. Lock Stock And Two Smoking Barrels (1998)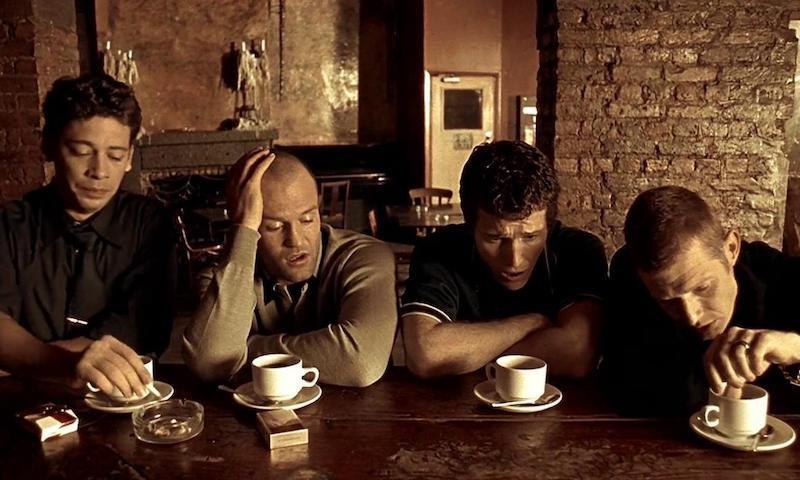 A highly stylized crime comedy film by Guy Ritchie, 'Lock, Stock And Two Smoking Barrels' tells the story of four friends who find themselves in quite a mess after one of them ends up owing around $500,000 dollars to a powerful criminal called Harry after a game of poker. The criminal has given them a week's time to pay him back and has warned them of grave consequences if they fail to do so. The four friends plan to steal from a marijuana grower, but their plan falls on its face when a series of comedic-yet-dangerous events see their lives getting intertwined with other criminals and results in an intense comedy of errors. Ritchie's writing, his direction, and the stylized editing make watching this film an unforgettable experience.
Read More: Movies Like Citizen Kane
1. Rumble In The Bronx (1995)
'Rumble In The Bronx' is the film that made Jackie Chan an immensely popular figure in American cinema. Chan here plays the role of a Hong Kong police officer called Keung who has come to New York to attend the wedding of his uncle. Soon enough, Keung comes across a girl called Elaine with whom he develops a romantic relationship. Soon enough Keung discovers that a group of local gangsters is going around collecting protection money from local shopkeepers by force. Elaine is so perturbed by this that she decides to sell off her shop and move away. However, Keung says that there is no question of taking the easy way out, and he goes into a head-on confrontation with the gangsters. Yes, there are many plot holes in the film and the story is not that great as well. However, Jackie Chan's superior performance and the brilliant martial arts on display make 'Rumble In The Bronx' an unforgettable watch.
Read More: Movies Like Boyhood