One of the Best Picture nominees of the year, 'Green Book' tells the story of a refined, cultured, talented black pianist who employs a clumsy yet experienced trouble-handler as his driver and bodyguard. Based on a true story, it focuses on the relationship between Don Shirley and Tony Vallelonga. Viggo Mortenson played the role of the Italian-American who is forced to set aside his mild prejudice for African-Americans in favor of a job that pays well. Shirley is a man who feels like he doesn't belong in any society because everyone has found something in him that sets him apart from them. Their eight weeks of experience traveling the South for Shirley's concerts forms the subject matter of this film.
'Green Book' is entertaining and enjoyable, yes, controversial and not so righteous on a number of levels, but at least, well-intentioned. Here's the list of films similar to Green Book that are our recommendations. You can watch several of these movies like Green Book on Netflix, Hulu, or Amazon Prime.
10. Marshall (2017)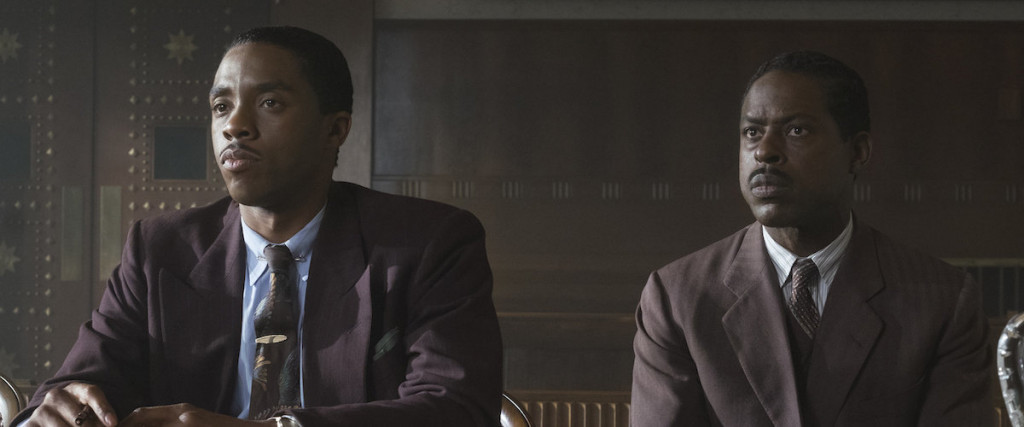 Set in 1940, 'Marshall' is based on the case of the State of Connecticut vs. Joseph Spell. Spell was a black man who was arrested on the charge of raping and attempting to murder Eleanor Strubing, the wife of his employer. Spell had pleaded guilty though he had no way to prove it. His case received the attention of the media, and the story was all over the papers. This was how Thurgood Marshall came to know about him. Marshall was a lawyer who worked with NAACP and mainly handled the cases where the black people were convicted on false charges. Marshall became instrumental in bringing out the truth behind the story that was being propagated. Chadwick Boseman played the role of Marshall, while Sterling K. Brown portrayed Joseph Spell. The film shows how the prejudice against people of color allows everyone, including the justice system, to easily point the finger and rule a verdict on them. And how scared society makes a man who would rather accept life in jail than tell the whole truth to everyone.
9. Loving (2016)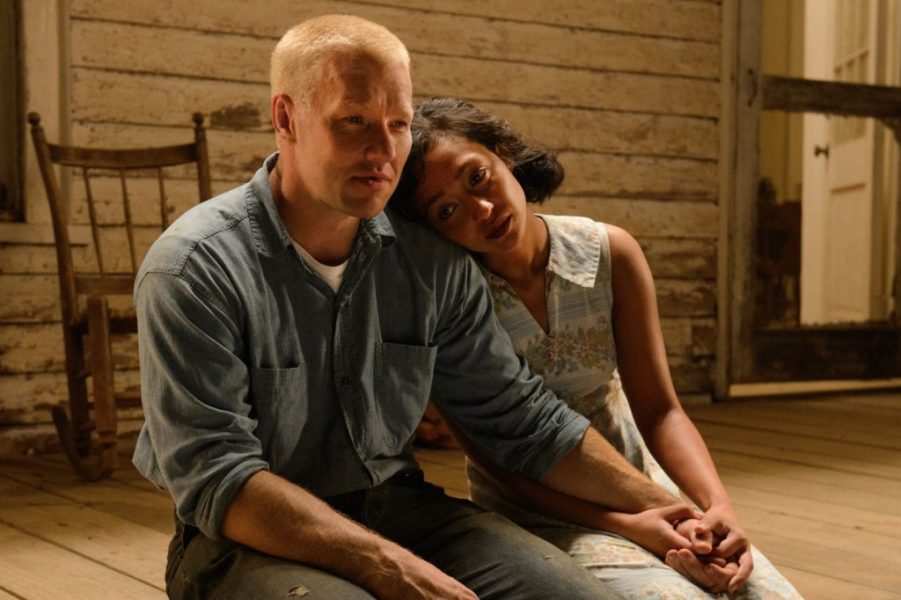 Richard and Mildred Loving were an interracial couple who were forced to leave Virginia because their marriage wasn't considered legal in the state. It was in 1958 that they got married, and because no place in Virginia would allow them to legally wed each other, they drove to Washington for this specific purpose. However, once they returned home, they were arrested by the police for breaking the law. The court deemed their marriage unacceptable, and in place of serving time in jail, they were told to leave their home and find some other state to live in. For a while, the Lovings accepted their fate and tried to build a life somewhere else. However, for how long can one remain away from their home. Following the quest to have their life back as they wanted it, they resort to the justice system to prove their marriage as a constitutional bond. Starring Ruth Negga and Joel Edgerton as Mildred and Richard, this film focuses on the struggles and the harassment they had to face from society.
8. Malcolm X (1992)
Malcolm X is considered one of the most influential figures in the African-American community. He worked tirelessly for the rights of black people. His life was full of upheavals, right from his childhood to his assassination. This film is based on his autobiography. Directed by Spike Lee, in this film, Denzel Washington played the titular role. When Malcolm was still a child, his father was murdered. Some years later, his mother was institutionalized because of her degrading mental health. His childhood was influenced by bad things, and so, in his early youth, he resorted to petty crimes, such as burglary. He was caught and convicted of larceny, and it was in the jail that he found something that changed his life forever. This film counts in all the important events in his life, from his joining the Nation of Islam to how he became such an influential figure in the country.
7. The Help (2011)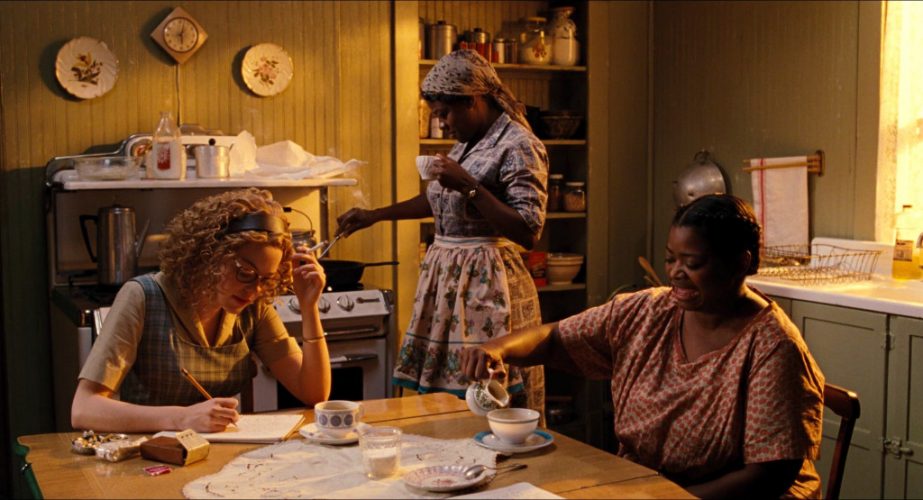 One of my personal favorites, 'The Help' is based on the book of the same name by Kathryn Stockett. Set in the early 60s in Jackson, Mississippi, it follows the stories of African-American women working as maids for white families. Viola Davis and Octavia Spencer played the roles of Aibileen Clark and Minny Jackson, who become the source for the stories in the book being written by Emma Stone's Skeeter Phelan. Skeeter is an aspiring journalist who is disgusted by the mistreatment of the maids by other white women, some of whom are her childhood friends. To help the cause of the maids, Skeeter decides to write a book, of which Aibileen and Minny become an integral part. Thus, we see their stories unfold, which opens our eyes to how inhumane some people can be. With a strong cast that involves Jessica Chastain, Allison Janney, and Bryce Dallas-Howard, 'The Help' is entertaining, empathic, eye-opening, and utterly hilarious at times.
6. A Soldier's Story (1984)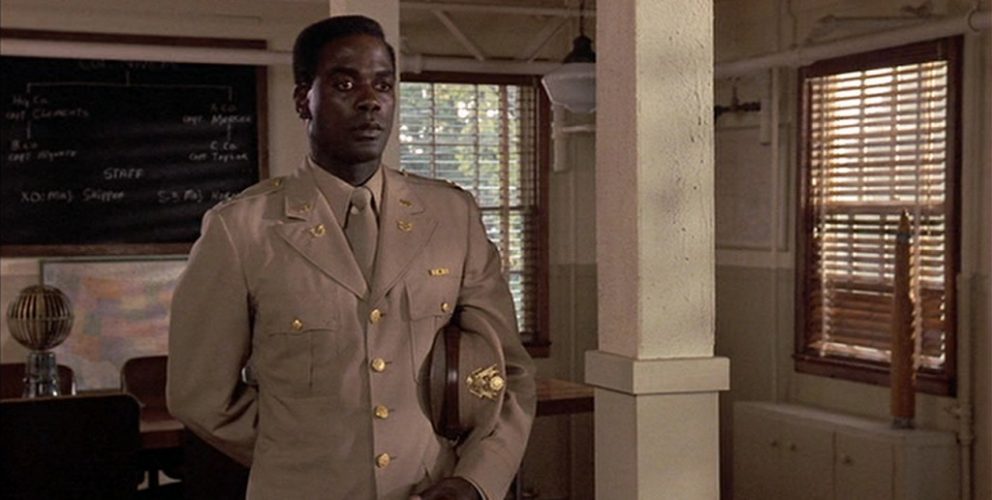 It is 1944, the Second World War is almost over. In Louisiana, a black officer Captain Richard Davenport is sent to investigate the death of a master sergeant. Vernon Waters was a black officer who was shot to death while out partying with other members of his company. Since Davenport is black and the other officers aren't used to following the authority of a person of color, they don't cooperate much with him. Also, they rebuff him by saying that the officer might have fallen victim to the Ku Klux Klan. However, Davenport isn't convinced by this theory because he sees no signs of the things that the Klan does before killing their victims. He realizes that it was someone on the inside who did this. The question of why leads him to who, but before that, he witnesses the height of racism in the Army, and it turns out that the victim wasn't a saint after all.
5. Do the Right Thing (1989)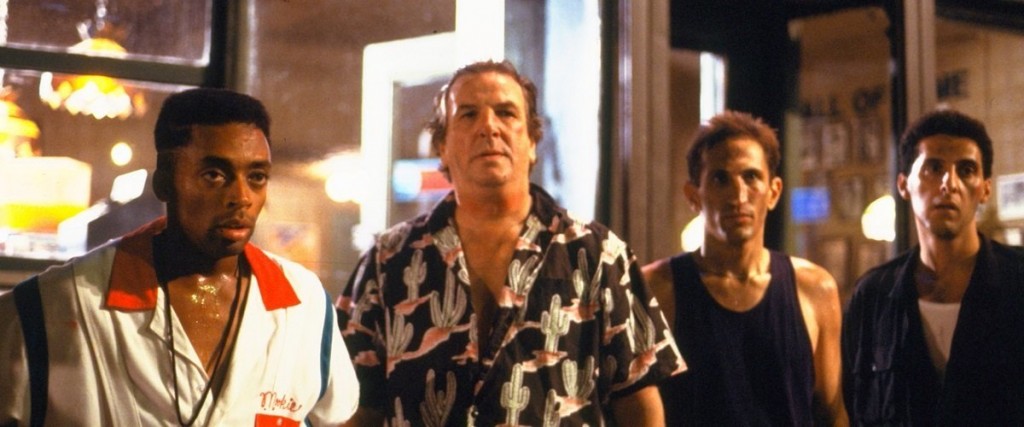 Another film by Spike Lee, 'Do the Right Thing' is an important film to watch, especially in these times. Set in Brooklyn, it follows the events from the perspective of a 25-year-old black man named Mookie, played by Lee himself. Mookie works at a pizzeria owned by an Italian-American named Sal. While Sal's older son is friendly with Mookie, the younger one holds some dislike towards the blacks. His detest is further elevated because the neighborhood around them is becoming increasingly black, and he wishes his father to move from this neighborhood to some other place.
Another thing that becomes a turning point in the balanced structure of the neighborhood is the Wall of Fame in Sal's pizzeria. It is full of Italian-American people, while one of Mookie's friends argues that it should have African-American people because the pizzeria is in their neighborhood. One of the best things about Spike Lee's films is that they don't take sides. They just show you the things as they are and then leave it to you to decide what you will take away from them.
4. Hidden Figures (2016)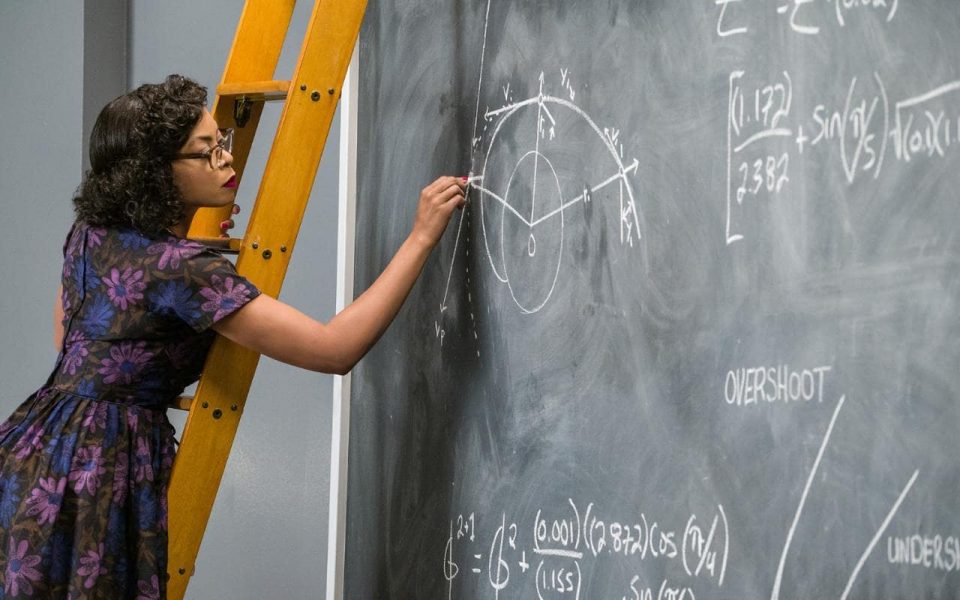 Have you ever been in a position where you did the work but were not given credit for it? Is this one of the reasons why you hate group projects? Well then, 'Hidden Figures' is just the film to watch. The Soviet Union had just sent a man to space, and this marked the beginning of the Space Race. NASA's sole purpose now was to catch up with the race and then to get ahead of it. However, even when they were trying to think of the moon, the people in NASA couldn't get past their racial prejudices. Yes, even scientists can be narrow-minded! Based on the book of the same name by Margot Lee Shetterly, 'Hidden Figures' tells the true story of three women who work in the racially segregated division of NASA.
Katherine Goble (Taraji P. Henson) worked as a human computer who got involved in the Mercury 7 project and proved her intelligence time and again, yet was denied her due credit, along with some of the most basic facilities. Janelle Monáe played the role of Mary Jackson, an aspiring engineer who had to fight for her right to be able to enroll in an all-white school. Octavia Spencer played the role of Dorothy Vaughn, a mathematician and the supervisor of the segregated division who tries to keep up with the age of computers while facing trouble on all fronts because of her color.
Read More: Movies Like Blackkklansman
3. The Hate U Give (2018)
One of the better films of the year, 'The Hate U Give' is based on the book of the same name by Angie Thomas. It tells the story of a sixteen-year-old girl named Starr Carter. While returning from a party with her best friend, Khalil, a police officer orders them to stop the car and asks Khalil to step out. A misunderstanding causes the police officer to shoot Khalil, and the boy dies at the stop. While the investigation is going on, Starr's identity as the witness is kept a secret. Unable to discuss the mental trauma of watching her friend die in front of her, Starr begins to sense a conflict in her life at school and the life in her black neighborhood. The film shows how the justice system can fail to deliver, how racism can tear apart a society, and things that people have to face on a daily basis just because their skin has a darker tone.
Read More: Movies Like Bohemian Rhapsody
2. To Kill A Mocking Bird (1962)
Based on the book of the same name by Harper Lee, 'To Kill A Mocking Bird' is a story that hasn't lost its appeal, even after all these years. Set during the Depression Era in Maycomb, Alabama, it tells the story of the Finch family. The protagonist of this story is Jean Louise "Scout" Finch. Through her perspective, we get to know about life in 1930s America and become privy to the racially prejudiced behavior of the people of their town. Scout's father Atticus Finch is a lawyer, and he is trying to raise his kids as well as he can. Being a widower and being more open-minded with his children, Atticus often falls under the scrutiny of the town, but the man of his stature is not flinched by anything. However, one case changes everything for him and his family. Tom Robinson, a black man, is accused of raping a white girl. Robinson pleads not guilty, and Atticus is appointed to defend him. Atticus knows that Robinson is innocent. However, because the entire jury comprises white people from the town, he also knows how impossible it would be for him to save Robinson from the fate that had been sealed because of the colour of skin.
Read More: Movies Like A Star is Born
1. Mudbound (2017)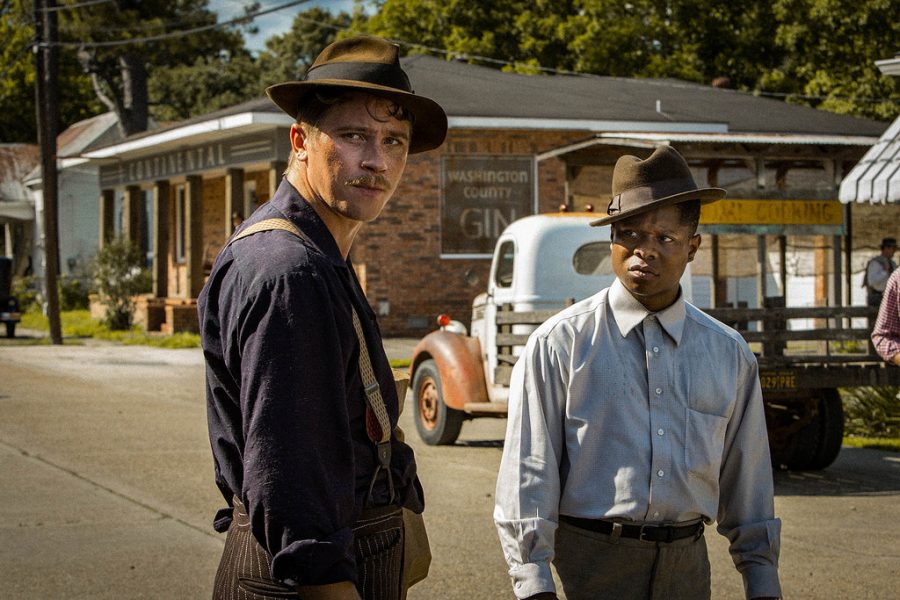 Set after the era of the Second World War, 'Mudbound' tells the stories of two soldiers who have returned to their home, beaten and honed by their experiences in the War. Jamie McAllan served as a pilot in the Army. Because of his good looks and his charm, he had always been an easy person to approach, unlike his brother, Henry, who took his time to open up to people. Henry was married to Florence, and together, they owned a farm where they had hired the help of the Jackson family.
Ronsel is Jackson's eldest son and had served in the Army infantry. Both are decorated war heroes who return home in the hopes of getting their previous life back. They bond over their experiences and become friends, confiding in each other their problems. While Jamie has PTSD, Ronsel is subjected to racial segregation in his society. His resistance to being treated inferiorly begets problems for him. The tone of the film flows in sync with the surroundings of its characters, and 'Mudbound' delivers a story that will not leave you for a long time.
Read More: Movies Like Roma