Horror Films are designed to cause dread and to invoke our hidden worst fears often in a terrifying shocking finale. Horror films effectively center on the dark side of life. Nowadays, horror films are combined with science fiction when the threat is related to technology whereas the earlier horror films, especially in the 1990s, were mostly Gothic in style. Weird as it sounds, there's a very real thrill and fun factor in being scared or watching disturbing, horrific images. With that said, here's the list of top horror movies the 1990s.
15. Army of Darkness (1992)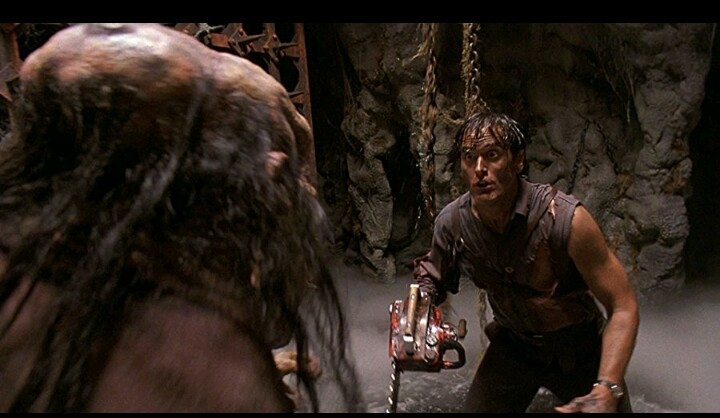 This is the third of Sam Raimi's (known for Spiderman trilogy) Evil Dead trilogy, a horror comedy, with a countless variety of references to other fantasy and adventure films such as Jason and the Argonauts (1963), The Day the Earth Stood Still (1951). The film follows Ash (Bruce Campbell) who must fight army of zombies and retrieve Necronomicon (textbook of magic) so that he can return back home. It is a more campy and slapstick version than its predecessors and worth a watch!
Read More: Best Horror Movies of the 1970s
14. The Blair Witch Project (1999)
This supernatural horror film is written and directed by Daniel Myrick and Eduardo Sánchez. This low-budget fake documentary and mystery horror film is about an urban legend (the Blair Witch). It follows three young documentary filmmakers in October of 1994 who disappear in the woods near Maryland. A year later, their videotaped "found footage" is discovered in the woods, and compiled into the movie. This film is in the Guinness Book of World Records for "Top Budget: Box Office Ratio" (for a mainstream feature film). The film costed $60,000 to make and grossed $248 million, a ratio of $1 spent for every $10,931 made!
Read More: Best Space Horror Movies of All Time
13. Ringu (1998)
Ringu is a 1998 Japanese psychological horror film directed by Hideo Nakata, adapted from the novel Ring by Kôji Suzuki. Naomi Watts starrer 2002 film 'The Ring' is the remake of this movie. The premise of the film is that if a person watches a cursed videotape, they would receive a fatalistic phone call warning them that they only have seven days to live. The different angles at which camera is used is praiseworthy and sudden appearances of characters in frame will surely scare the shit out of you.
Read More: Best Alien Horror Movies of All Time
12. Scream (1996)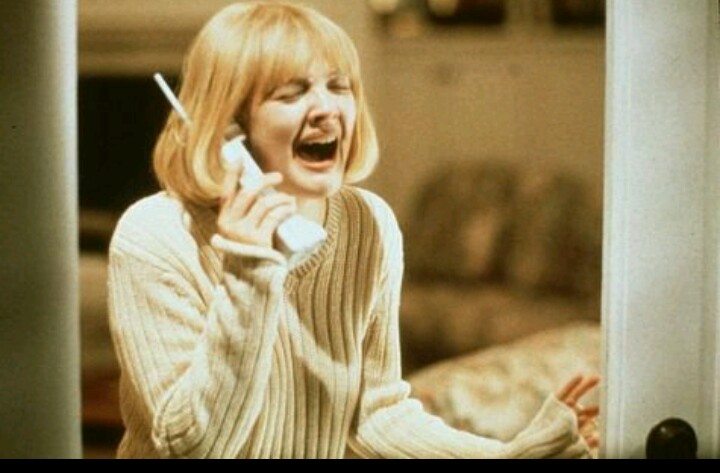 This 1996 slasher movie is directed by Wes Craven (often called ' Master of Horror' ). Almost a year after someone raped and killed Sidney Prescott's (Neve Campbell) mother in the small town of Woodsboro, someone starts killing teenagers. Twists, turns, accusations, and good looking people is what Scream is all about. This movie invented teen slasher genre and has enjoyed 'cult' status since its release. It is in fact highest grossing slasher movie.
Read More: Best Horror Movies of the 1980s
11. The Witches (1990)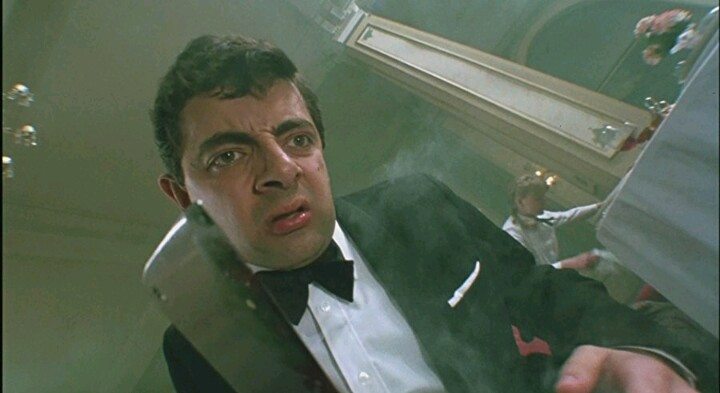 The Witches is a 1990 dark fantasy horror-comedy film based on the children's novel of the same title. This BAFTA nominated movie is about witches who masquerade as ordinary women and kill children witches who masquerade as ordinary women and kill children, but are foiled and exterminated by a boy and his grandmother after the boy is turned into a mouse. This is the rarest movie you'll ever see (the film has 100% Rotten Tomatoes rating ).
Read More: Best Horror Movies Set in Woods
10. Audition (1999)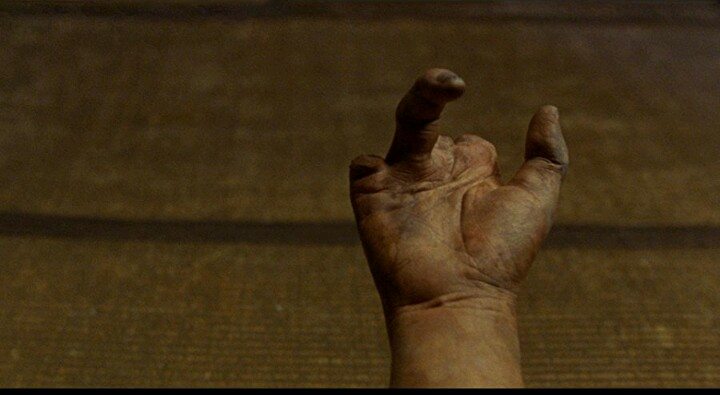 This is a 1999 Japanese psycho – horror film based on the novel of the same name and directed by Takashi Miike. The film follows a widower who stages a fake audition in order to find a wife (after losing his wife to illness seven years ago). It is more of a psychological drama than horror. The last 20 minutes of this movie are excruciating to watch and scenes of sadistic torture are difficult to digest.
Read More: Best Horror TV Shows of All Time
9. In the Mouth of Madness(1994)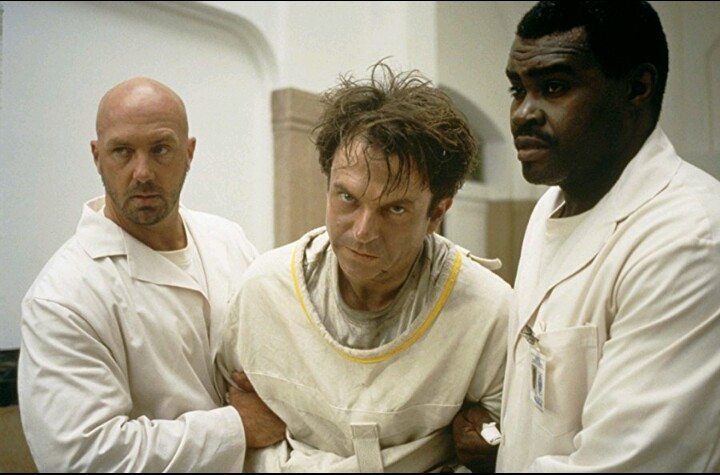 This 1994 psychological horror movie is directed by John Carpenter. The film follows an insurance investigator John Trent (Sam Neill) begins discovering impact of a horror writer Sutter Cane's (Jürgen Prochnow) books have on his fans when John starts investigating the writer's disappearance. The movie is both intelligent and scary. An effective underrated horror film that is one of John Carpenter's best films.
Read More: Best Feminist Horror Films of the Decade
8. Dead Alive ( 1992)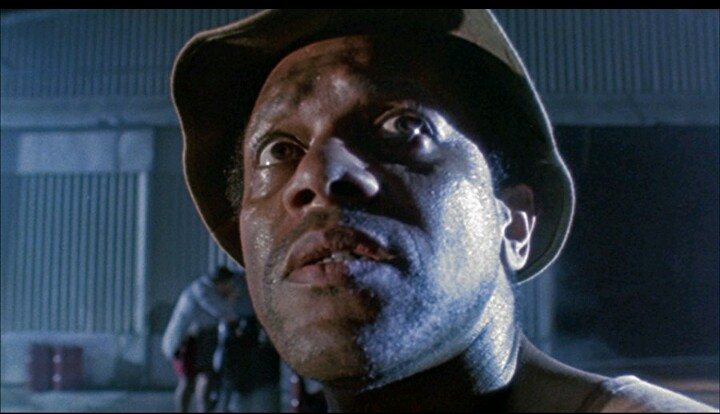 Brain Dead or Dead Alive is a slapstick horror comedy film directed by Peter Jackson (known for Lord of the Rings trilogy & Hobbit trilogy). The story follows Lionel (Timothy Balme) whose mother Vera ( Elizabeth Moody) gets bitten by Sumatran rat monkey and turns into a zombie. Although a bomb financially at the time of its release, the film since gained a cult following, with more attention after Jackson's success with The Lord of the Rings trilogy. Critics call it "The Goriest Fright Film Of All Time" in cinematic history.
Read More: Best Horror Movie Villains of All Time
7. Candyman (1992)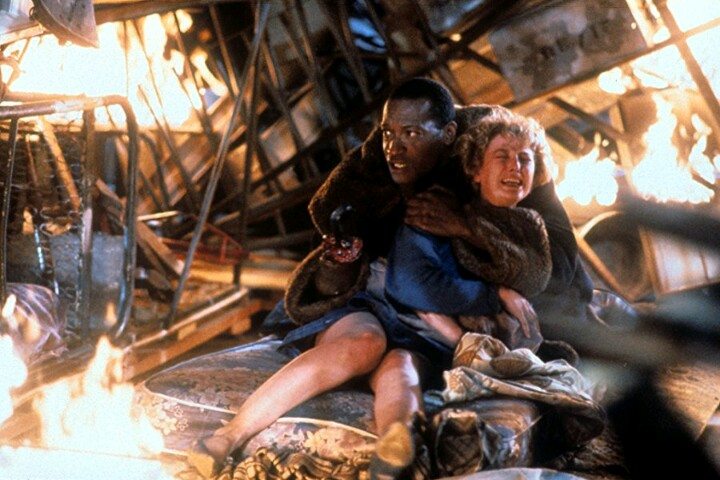 Candyman is a supernatural horror film written and directed by Bernard Rose starring Virginia Madsen and Tony Todd in the lead. This bloody horror film is based on Clive Barker's short story "The Forbidden." The story follows a graduate student Helen (Madsen) completing a thesis on urban legends who encounters the legend of "Candyman" (Todd), an artist and son of a slave who had his hand severed and was then murdered. The script is intelligent and always several steps ahead of the viewer. It is chilling, frightening and a compelling movie.
Read More: Best Horror Movies of All Time
6. Cure (1997)
Cure is a Japanese psychological horror film written and directed by Kiyoshi Kurosawa (not related to Akira Kurosawa). In the movie, a repressed detective Kenichi Takabe (Koji Yakusho) investigates gruesome murders sweeping Tokyo and the only connection is a bloody X carved into the neck of each of the victims but the investigation seems to go nowhere. The imagery that this film evokes are on a very high level of poetic art which is worth a watch!
Read More: Best Horror Movies of the 2010s
5. The Craft (1996)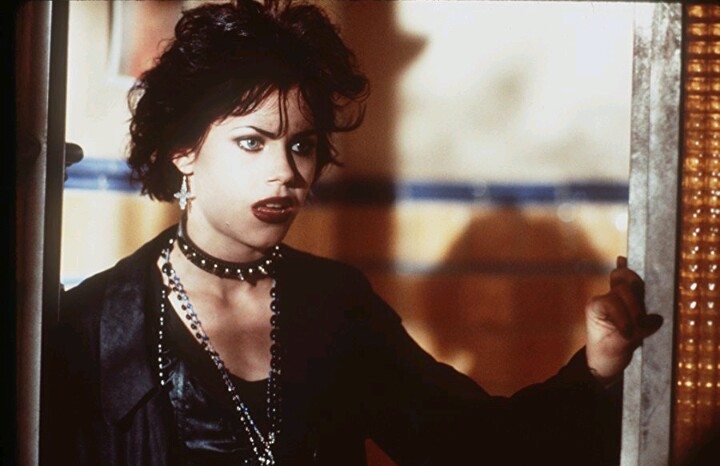 The Craft is a supernatural horror film directed by Andrew Fleming and stars Neve Campbell, Robin Tunney, Fairuza Balk and Rachel True in the lead. The film is about negative repercussions of witchcraft which is pursued by four teenage girls. They conjure up various spells and curses against those who even slightly anger them. The film portrays witchcraft in an interesting and realistic manner. It was a surprise hit and went on to gross $55 million (made on the budget of $15 million) and has gained cult status since its release.
Read More: Scariest Horror Movies of the 21st Century
4. Jacob's Ladder (1990)
This psychological horror film is directed by Adrian Lyne and stars Tim Robbins in the lead. New York postal worker Jacob Singer( Robbins) is increasingly being invaded by strange & fragmentary flashbacks of his first marriage, his now-dead son and his tour of duty in Vietnam. The line between reality and delusion starts growing more and more uncertain. As his ordeal worsens, Jacob desperately attempts to figure out the truth. This is a beautifully crafted movie. Though only moderately successful upon release, the film garnered a cult following and became a source of influence for various other works such as the horror video game franchise Silent Hill.
Read More: Best Horror Movies Based on Real Life Stories
3. Sleepy Hollow ( 1999)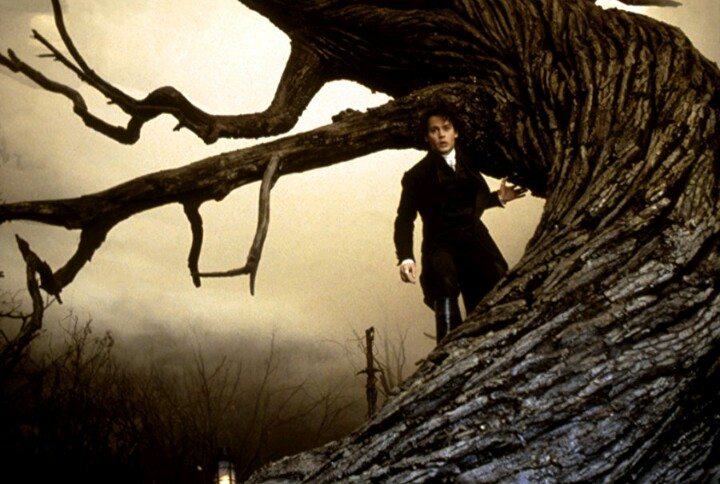 Tim Burton's Gothic supernatural horror film is loosely inspired by the 1820 short story "The Legend of Sleepy Hollow" and stars Johnny Depp in the lead. The plot follows police constable Ichabod Crane (Johnny Depp) sent from New York City to investigate a series of murders in the village of Sleepy Hollow by a mysterious Headless Horseman. The movie is visually stunning with great cinematography by Emmanuele Lubezki.
Read More: Best Foreign Horror Movies of All Time
2. The Sixth Sense (1999)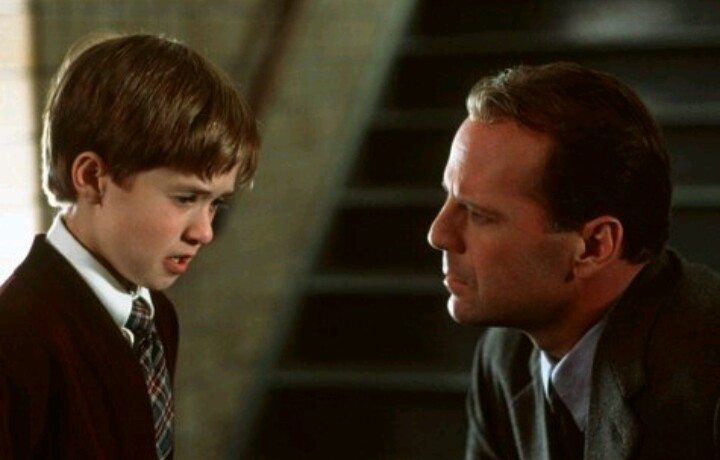 M. Night Shymalan's masterpiece was nominated for 6 Oscars including the Best picture and Best Director. This supernatural horror film was one of the biggest blockbusters (grossing 670 million worldwide ) of 90s. The film tells the story of Cole Sear (Haley Joel Osment), a troubled and isolated boy who is able to see and talk to the dead and a child psychologist Malcolm Crowe (Bruce Willis) who tries to help him. It is known for its shockingly surprise ending and emotional resonance. The movie's line, "I see dead people," was voted as the #44 movie quote by the American Film Institute (out of 100).
Read More: Best B Rated Horror Movies of All Time
1. The Silence of the Lambs (1991)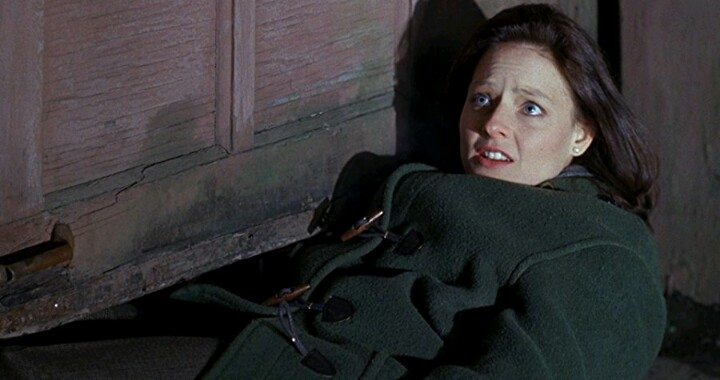 The Best picture Oscar winner for the year 1991, 'Silence of the Lambs' is one of the most suspenseful psychological thrillers ever made. Jonathan Demme's dark crime thriller was an example of extreme horror exemplified in two enigmatic serial killer characters who took pleasure from flesh-eating. The movie stars Anthony Hopkins and Jodie Foster in the lead roles. This superbly crafted and dark film is based on Thomas Harris's 1988 best-selling novel of the same name. It follows story of a young F.B.I. cadet Clarice (Jodie Foster) who must receive the help of a cannibal killer Hannibal Lecter (Anthony Hopkins) to help catch another serial killer who skins his victims.
Read More: Best Found Footage Horror Movies of All Time