Horror films are a hit with both audiences and filmmakers for a number of reasons. Whether it is the love for fear and violence or the sheer excitement of the disturbing unknown, horror is a well-loved genre. The lack of budget that the genre demands and the box office returns is a major attraction for filmmakers and financiers alike. The horror genre is perhaps the most versatile of all the genres as it continues to crossover to so many different sub genres. In the list we will be talking specifically about Horror films that takes place in the woods.
What is it about the woods that inflict a higher level of fear into our hearts. Is it the sense of not knowing what lurks in the shadows or perhaps the feeling of helplessness in a place of isolation. I admit, it definitely is one of the most cliché setting for a horror film, but it can also often times spring you with a surprise and provide the most thrilling and creative sides of the genre. Here's the list of top scary films set in woods.
10. Cabin Fever (2002)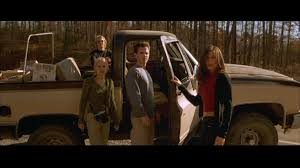 Cabin Fever is a 2002 American horror film directed by Eli Roth who also co-wrote the film. The film stars Rider Strong, Jordan Ladd, James DeBello, Cerina Vincent, Joey Kern, and Giuseppe Andrews. In the film a group of college graduates who rent a cabin in the woods begin to fall prey to a flesh-eating virus. Made with a small budget of 1.5 million dollars, the film was a huge financial success.
Cabin Fever was Eli Roth's directorial debut and the inspiration for the film's story comes from a real life experience during a trip to Iceland when he developed a skin infection. Roth manages to keep the film thrilling and authentic despite paying nod to a lot of classic horror films such as Evil Dead, Texas Chainsaw Massacre and Last House on the left.
Read More: Best Horror Movie Villains of All Time
9. The Hallow (2015)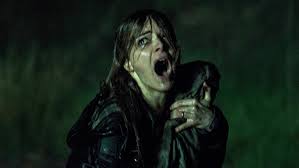 The Hallow is a 2015 horror film directed by Corin Hardy, written by Hardy and Felipe Marino. It was filmed in Ireland and premiered at the 2015 Sundance Film Festival. The film follows a family that moves into a remote mill house and has to fight against the demonic creatures living in the woods. It was the directorial debut for director Corin Hardy.
The cinematography of the film has a very darkish tone and definitely gives the feeling sinister. The setting of the film has a fairy tale like atmosphere but once the darkness sets in, it destroys any form of serenity left in the place. The performances are good and the characters are believable. Perhaps one negative aspect the film is that it never really lives up to the way it started.
Read More: Best Horror Movies of All Time
8. The Hills Have Eyes (1977)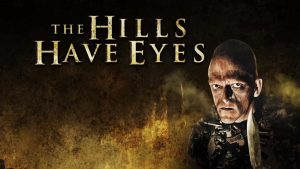 The Hills Have Eyes is a 1977 American horror film written, directed, and edited by the genre specialist Wes Craven. It stars Susan Lanier, Michael Berryman and Dee Wallace and follows a suburban family that is targeted by a family of savages after being stranded. Made with a meagre budget of $230,000, the film was a huge commercial success. It has since gone on to become a cult classic.
Wes Craven masterfully crafts this film with raw brutality unlike any film he has done in his illustrious career. From the intelligent camera works to the haunting film score, every technical aspect works perfectly to bring the film together. James Whitworth offers a fantastic performance as the despicable Jupiter and is classic horror film villain.
Read More: Best Horror Movies of the 2010s
7. Willow Creek (2013)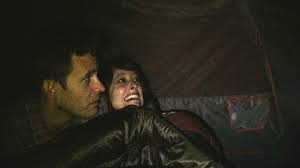 Willow Creek is a 2013 independent found footage horror film written and directed by Bobcat Goldthwait. It stars and follows Alexie Gilmore and Bryce Johnson as couples who go into the woods of Willow Creek, California looking for material for their documentary on the Bigfoot lore. The film premiered at the Independent Film Festival of Boston and was warmly received.
Such style of horror films have been done before and cannot be considered ground breaking. But it does manage to do exactly what it planned to do all along. It is frightening and very surprisingly humorous when it wants to be. The two leads are very good in their performance and anchors the film very well. If you are a fan of The Bigfoot lore and believes that there is a giant out there walking about, this films for you.
Read More: Scariest Horror Movies of the 21st Century
6. Cabin in the Woods (2012)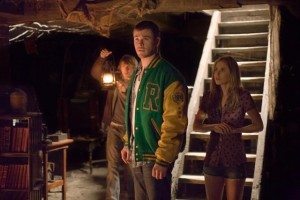 The Cabin in the Woods is a 2012 American horror comedy film directed by Drew Goddard in his directorial debut, produced by Joss Whedon. It follows a group of college students who goes to a remote cabin where they fall victim to backwoods zombies. There are however technicians who manipulate the ongoing events from an underground facility. It stars Chris Hemsworth, Kristian Connolly, Anna Hutchison, Jesse Williams etc.
I'll admit, i wasn't expecting much from the film and was all ready to point out the clichés. Boy, was i wrong. Cabin in the Woods is one of the most fun you'll ever have watching a horror film. The film revitalises the whole slasher genre and every manages to make a satire out of the torture films. It doesn't matter what you're afraid of, Cabin in the Woods packs a monster/ghost that will make your skin crawl.
Read More: Best Horror Movies Based on Real Life Stories
5. The Texas Chainsaw Massacre (1974)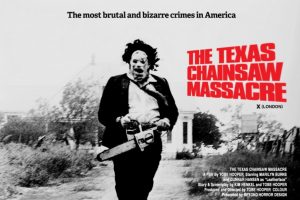 The Texas Chain Saw Massacre is a 1974 American horror film directed by Tobe Hooper and written and co-produced by Hooper and Kim Henkel. It follows a group of friends who run out of gas while travelling to their grandparent's home. One by one they are attacked by a psychopathic killer and his clan. The film was made for only $300,000, but went on to earn a sum of around 30 million dollars.
The film is now considered to be one of the most influential horror movies ever made and is deservedly so. It is a film that bold and inventive and is never one to strain itself from the violence and brutality. It is disturbing, terrifying and will nail you to your seat. The plot and premise of the film is simple, but it is how the director creates the atmosphere in the setting that truly pays for film.
Read More: Best Foreign Horror Movies of All Time
4. The Blair Witch Project (1999)
The Blair Witch Project is a 1999 American supernatural horror film written, directed and edited by Daniel Myrick and Eduardo Sánchez. It follows three student filmmakers who hike in the Blackhills in Maryland to document the local legend known as the Blair Witch. The film stars Heather Donahue, Michael C. Williams and Joshua Leonard. The style of the film was groundbreaking and was later employed by films such as Paranormal Activity and Cloverfield.
What worked for the film was exactly what many critics pointed out as being negative. The amateurish photography/editing and the length are what makes the movie and makes it stand out. It is bold and inventive. The acting is well performed and compliments a very intelligent script. Lack of scary moments in the film are also what many complained about, but it's the tension and the unsettling scenario that the film creates that makes it worthwhile.
Read More: Best B Rated Horror Movies of All Time
3. The Evil Dead (1981)
The Evil Dead is a 1981 American supernatural horror film written and directed by Sam Raimi. The film focuses on five college students vacationing in an isolated cabin in a remote wooded area. After they find an audiotape that releases a legion of spirits and demons leading to mayhem. The film was screened at the 1982 Cannes Film Festival and has since become a cult classic.
Raimi's camera work is truly remarkable and sets a fast and aggressive tone to the film. The film never takes itself too seriously and at times seem to be making a mockery of itself too. The fast paced action sequences are thrilling and intense. Performances in the film are very mediocre at best, but with everything that's going on in the film is easily ignorable. It is an inventive film which will chill your spine.
Read More: Best Found Footage Horror Movies of All Time
2. The Witch (2015)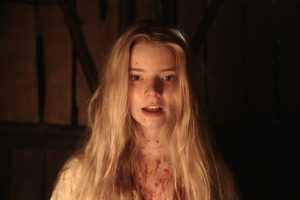 The Witch: A New-England Folktale is a 2015 period supernatural horror film written and directed by Robert Eggers in his directorial debut. The film stars Anya Taylor-Joy, Ralph Ineson and Kate Dickie. In the film a puritan family living in a New England farm faces forces of evil from the woods. It was premiered at the 2015 Sundance Film Festival and was an instant hit.
'The Witch' is an artistic horror masterpiece for cinephiles who i can guarantee will watch the film over and over again. Don't expect a cliché all out monster horror film, because you will be disappointed. Witch is a masterfully crafted film that takes it's time to set things up, and all hell breaks loose when it does. It is a visually stunning picture very rich in subject and metaphor. The score of the film is tense and chilling. Eggers is able to create a piece that is atmospheric and original. This one will stay with you long after you watch it.
Read More: Best Gory Movies of All Time
1. Evil Dead 2 (1987)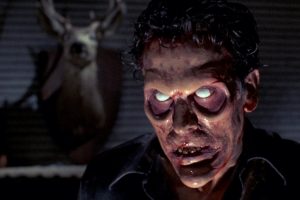 Evil Dead II is a 1987 American horror comedy film directed by Sam Raimi and a sequel to the 1981 horror film The Evil Dead. In the film the lone survivor(Ash Williams again) of an onslaught of flesh-possessing spirits holes up in a cabin with a group of strangers while the demons continue their attack.
Very rarely does a sequel live up to its original, but Evil Dead 2 does that and even surpasses it. It contains everything that the first film does and is scarier, more fun and even better acted. A roller coaster ride from start to finish, Evil Dead 2 is a violent and gory spectacle that even Tarantino would be proud of. What the film gets right is also the comedy which is fun and hilarious. In every department, the sequel ups its antics and showcases a bigger and juicier film.
Read More: Horror Movies That Are Basically Porn