If you look at the history of movies, no other genre has exploited sex more than horror. Filmmakers have used horror as a garb to show sex on-screen. Sometimes, the sex is explicit; at other times, it is done in a more tasteful way (but you always know the intention is to titillate audiences). Except for a couple of movies on this list, I don't think sex was necessary at all. And when you put graphic sex on-screen without any reason, then basically it falls into the zone of "porn." Here is the list of top horror porn films with lots of nudity. You can watch some of these porn-like horror movies on Netflix, Hulu, or Amazon Prime.
12. Nekromantik (1987)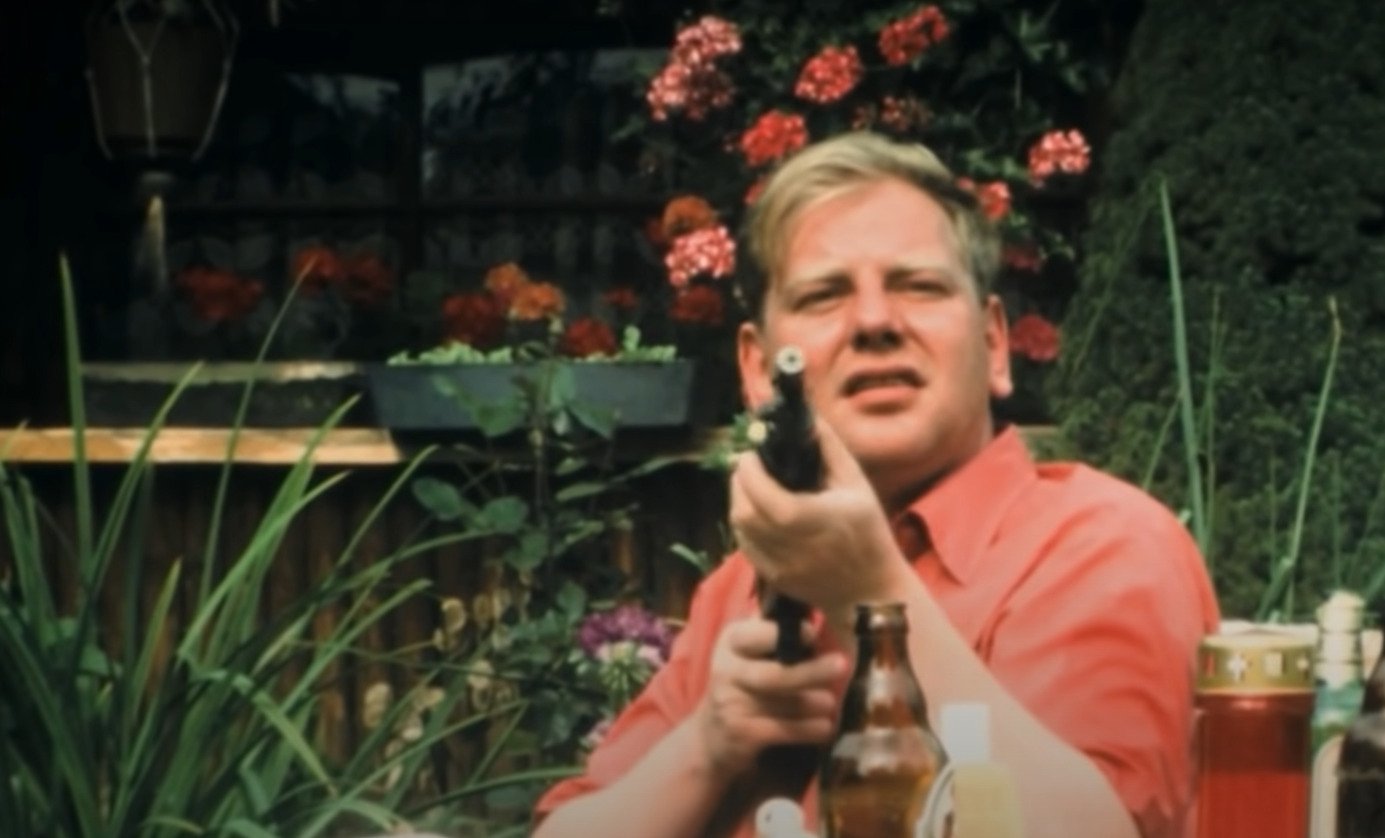 If you have a fetish for the dead (I do not mean love for the zombie genre), then you don't really have to visit the Dark Web, 'Nekromantik' is here to solve all your problems. The movie revolves around a couple that practice necrophilia and also indulges in shocking subversive material that cannot be translated into words. The film follows a street sweeper who brings home a decaying corpse to get inventive in the bedroom but is shocked when his wife prefers the corpse and its steel phallus over him. Yeah, it probably sounds absurdly funny, and you may be thinking about the guy who got "corpse-zoned," but Nekromantik is as dark as the strap on the wife's stockings.
Read More: Best Horror Thriller Movies of All Time
11. From Dusk Till Dawn (1996)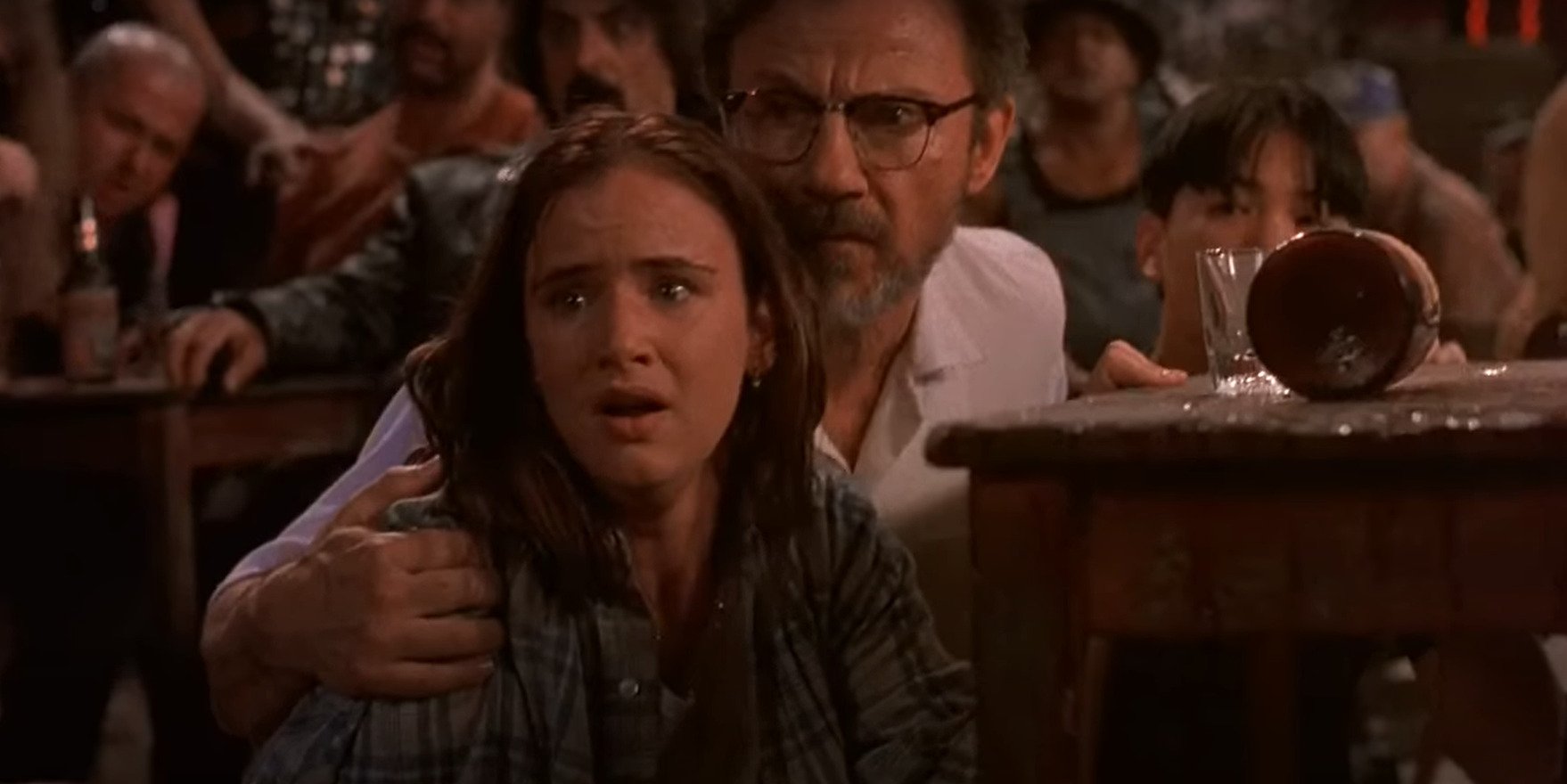 'From Dusk Till Dawn' is a rare combination of horror and action. With George Clooney and Quentin Tarantino in the lead roles, they need an equally captivating female lead, so they zeroed down on Salma Hayek to play the vampire-seductress-monster 'Satanica Pandemonium.' Salma Hayek uninhibitedly portrays the blood-sucking vampire who doesn't shy away from using the best tool at her disposal to get the job done – her sexuality. Did I mention that she is also a stripper in the film and has a dance sequence with her carrying a snake on her bikini-clad body? Seriously it doesn't get hotter than this.
Read More: Best Horror Movie Posters of All Time
10. Daughters of Darkness (1971)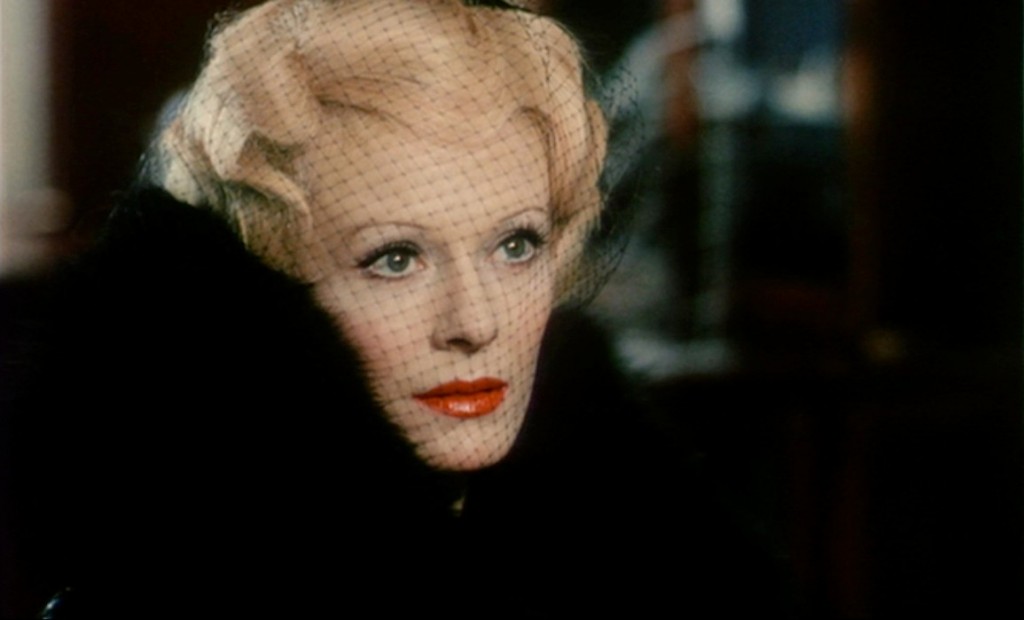 Numerous films have been made on Elizabeth Bathory, the Hungarian royal referred to as the most notorious female serial killer in history. Her crime: killing young virgins and bathing in their blood to retain her youth. In 'Daughters of Darkness' Elizabeth Bathory has survived long enough to land up in a hotel in Belgium where she finds her next potential victim as a newlywed couple checks in for their honeymoon getaway. Stories involving female blood-thirsty vampires are so inherently sensuous, and the director takes advantage of the overflowing estrogen to tell a tale of lust, longing, and female bonding, which is more than what meets the eye.
Read More: Best Horror Movie Quotes of All Time
9. Jennifer's Body (2009)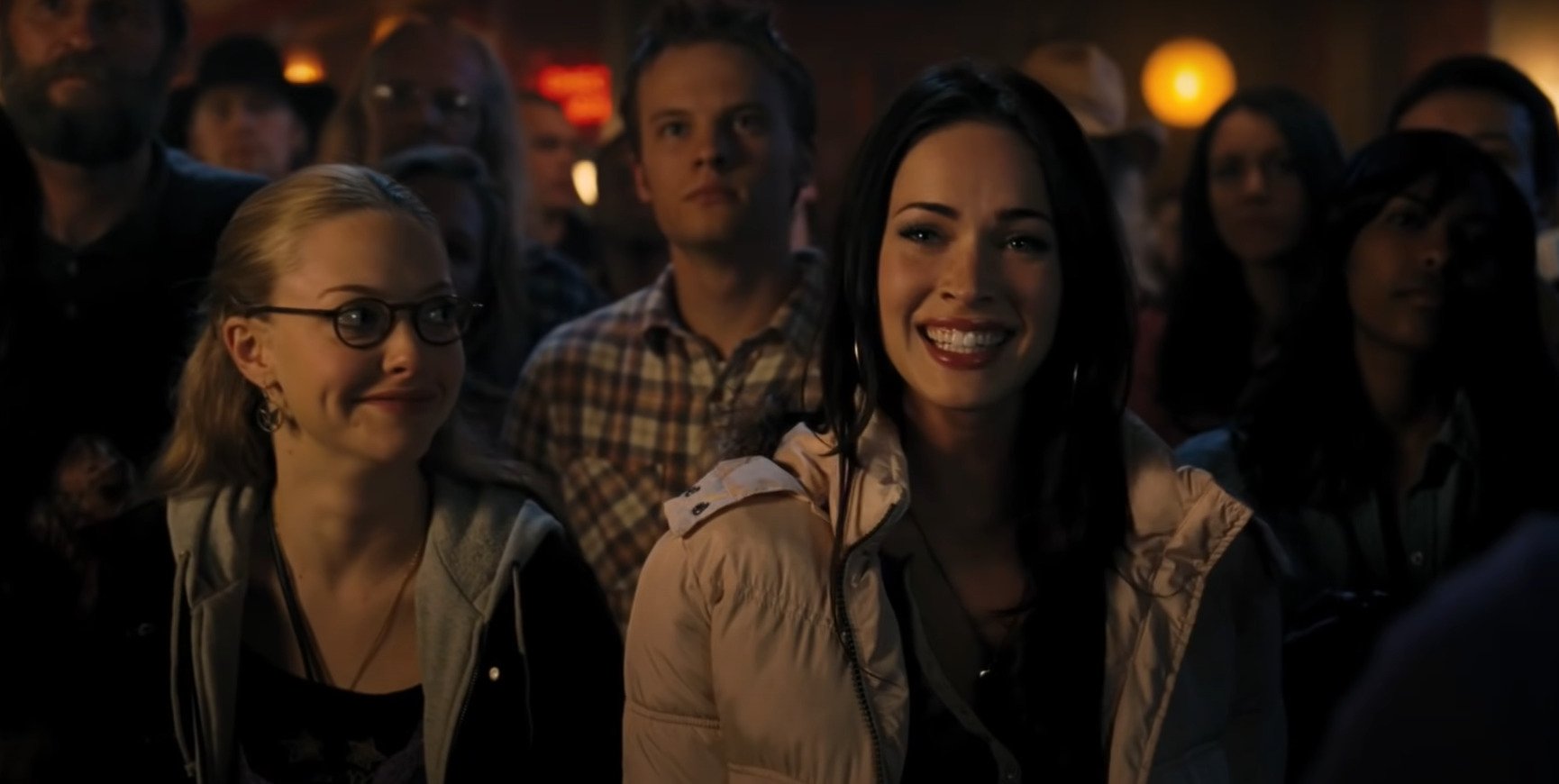 'Megan Fox as a man-eater' is not just a tabloid selling headline but is also the USP of 'Jennifer's Body.' The film is every guy's fantasy come true. Fox's character Jennifer dies and returns from the dead with an evil agenda. She seduces guys and kills them after having sexual intercourse with them. The film is a low-brow sex thriller whose only purpose is to titillate the audience with suggestive images and well Jennifer's body. And it works perfectly well for you if you are not looking for something more than that. Megan Fox is effortless in her role, but naturally. It was an official selection at the 2009 Toronto International Film Festival, which makes one wonder if the director was aiming at something higher than just providing cheap thrills. Whatever the intention was, it clearly didn't work out. All that stays with you is Megan Fox making weird (suggestive) faces and, of course, her kissing Amanda Seyfried.
Read More: Best Horror Movies of 2015
8. Bram Stoker's Dracula (1992)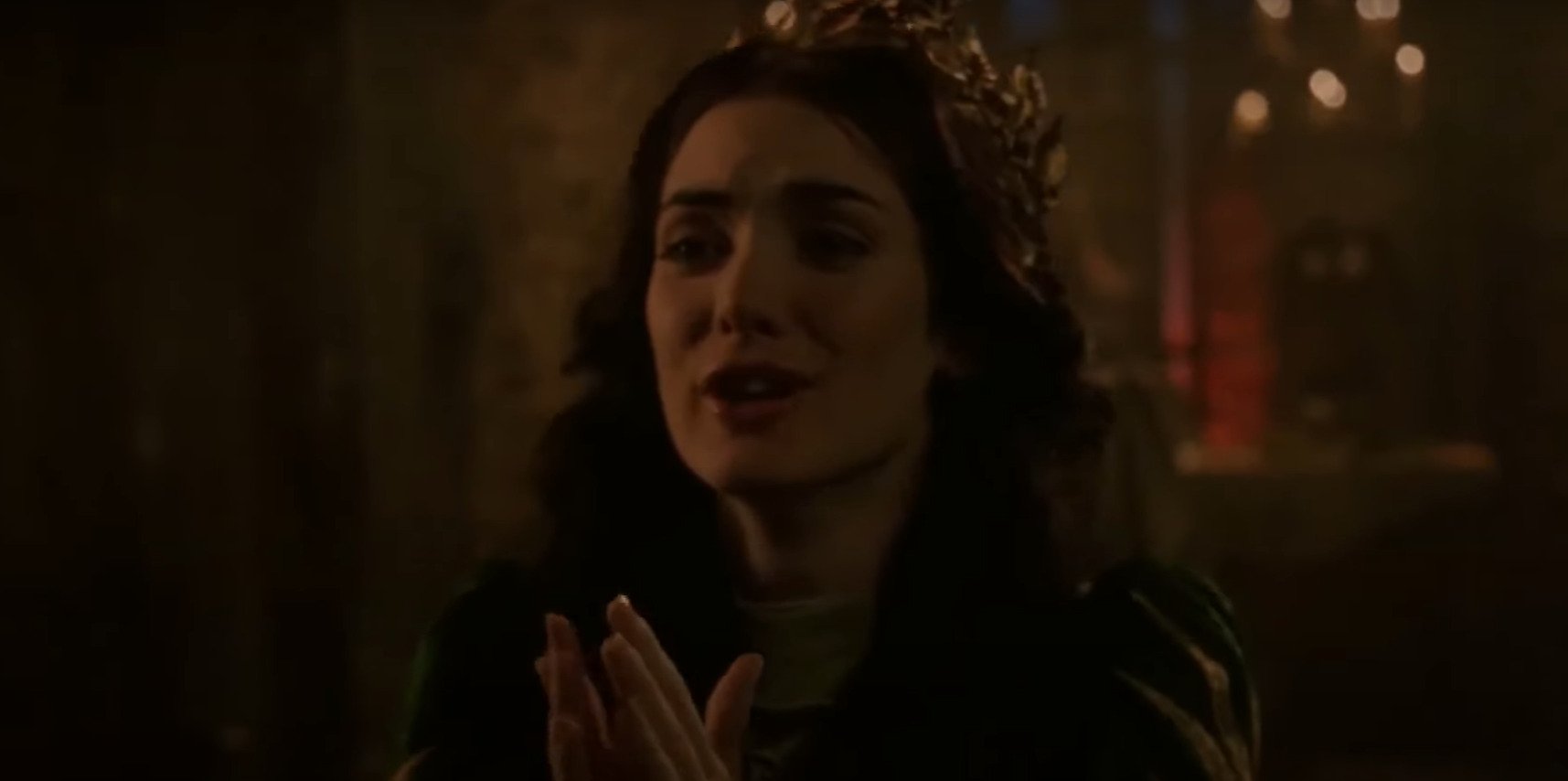 When someone with the caliber of Francis Ford Coppola decided to tell his version of the classic tale of Dracula, then it is natural that expectations were sky-high. And thankfully, he didn't disappoint as he made the sexiest film of his career. It's hard to go wrong with the subject matter of Dracula – there are ample opportunities to show unbridled passion, and the premise itself is so dark and bloody that there is enough natural drama to keep the audience engaged. In addition, there are sexual exploitations of Dracula and his bride (Monica Bellucci) and a hint of lesbian romance between Winona Ryder and Sadie Frost. Well, what more does a film need to qualify as one of the sexiest horror films of all time?
Read More: Best Horror Comedy Movies of All Time
7. The Hunger (1983)
Tony Scott's 'The Hunger' doesn't even come close to being a reasonable film, but the three charismatic leads – David Bowie, Catherine Deneuve, and Susan Sarandon – make sure that every lover of cinema and pop culture will watch it at least once in their lifetime just for the sake of it. There is enough blood, seduction, eccentricity, and libertine thoughts in the film to fuel your imagination and get you in the groove of the narrative. And when two finest actresses of their generation engage in a lesbian scene, how can one pass up the offer of watching this film.
Read More: Best Horror Movies of the 2000s
6. Videodrome (1983)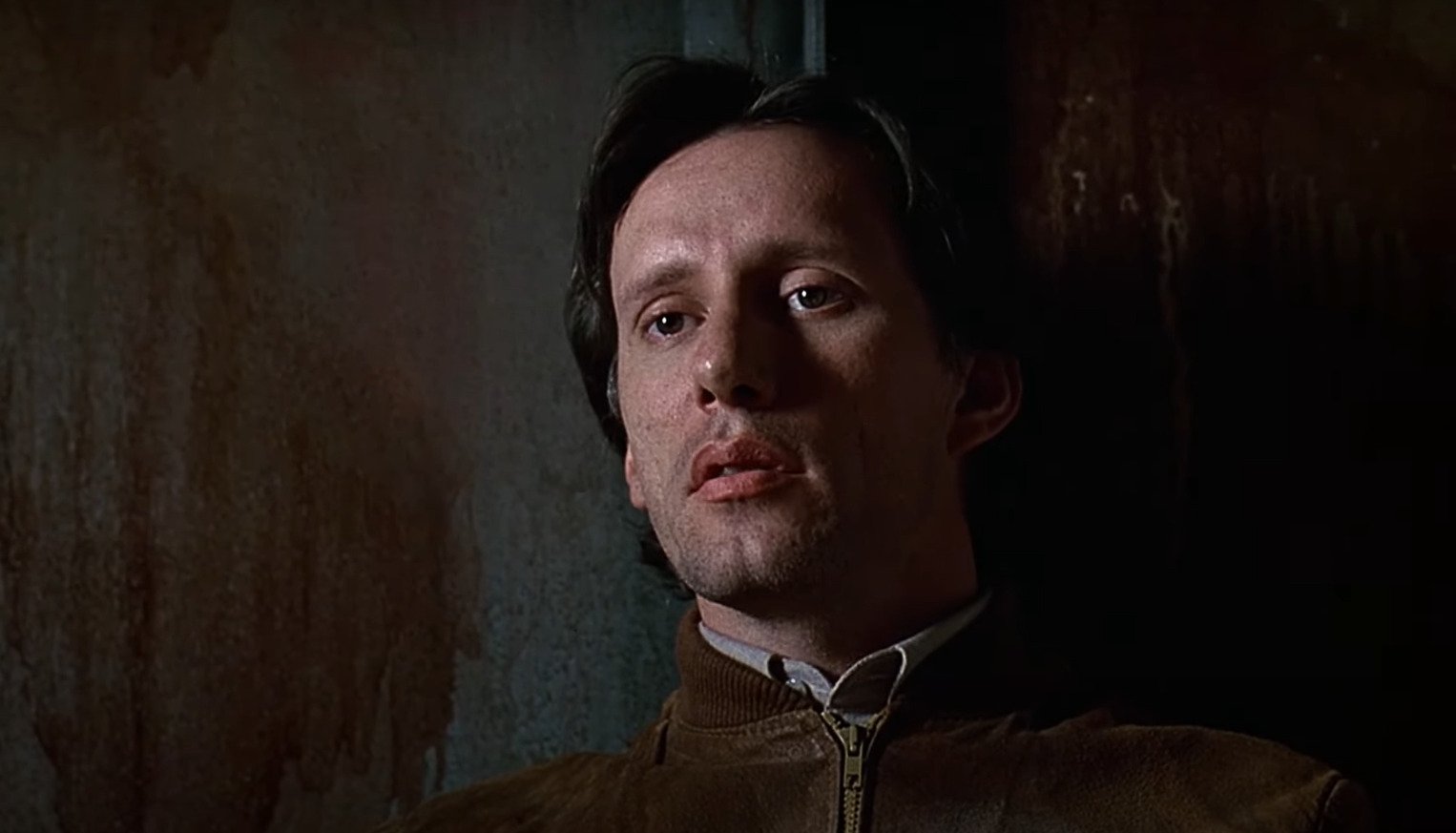 David Cronenberg's sci-fi horror pushes the envelope in every possible way in showcasing the devastating effects mass media has on the mind of the people. It's sexy in a very technical kind of way and leaves much to the imagination, although a few scenes do go overboard with its visuals. Ever wondered what will a combination of 'Poltergeist' and 'Sex, Lies and Videotape' will look like. 'Videodrome' is the closest possible answer you will ever get.
Read More: Horror Movies You Can Watch Online
5. Cannibal Holocaust (1980)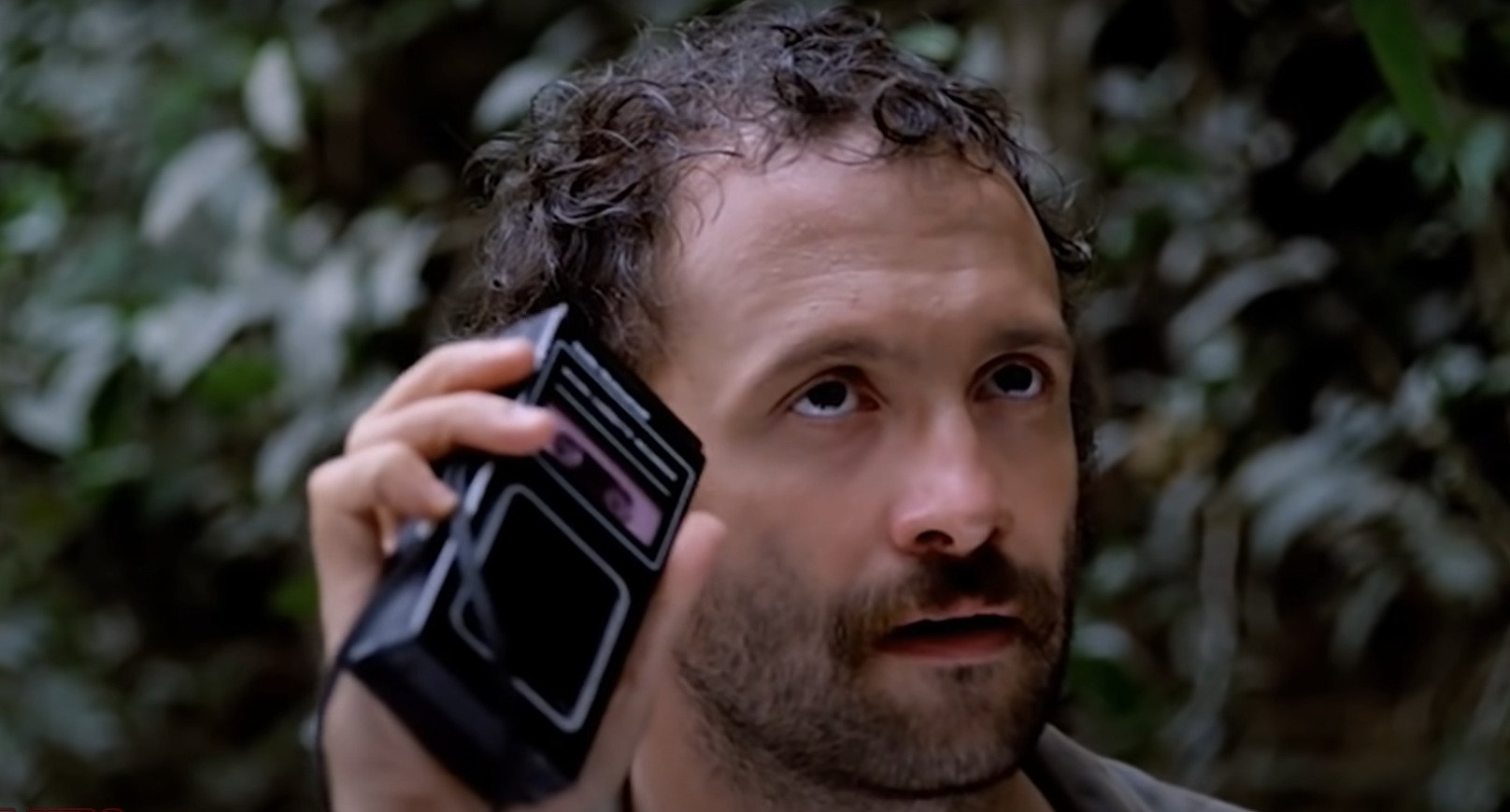 Ruggero Deodato's 1980 take on cannibalism was originally supposed to be a question on who the cannibals actually are. To state it as raw would certainly be an understatement. 'Cannibal Holocaust' was unapologetically animalistic, with the director opting to show cruelty and vandalism in its naked form. The violence and rapes seemed uncannily real. The deaths are gruesome at best, and the stark animal cruelty filmed didn't help it out of the controversy pool.
Read More: Best Horror Movies You Can Watch on YouTube For Free
4. Don't Look Now (1973)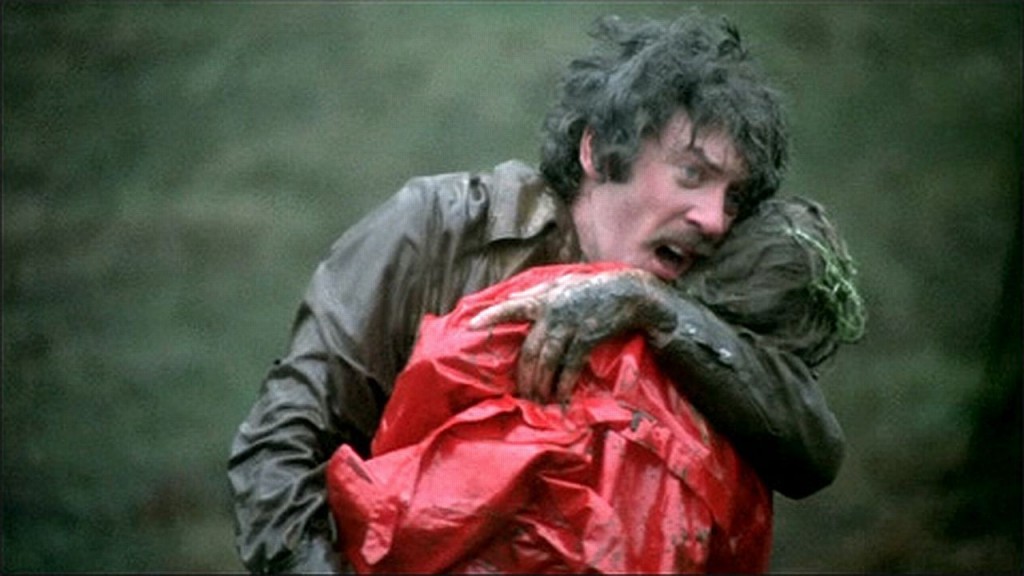 The British-Italian horror film 'Don't Look Now' is a perfect example of delivering scares without resorting to cheap thrills. Moody European landscapes and the aesthetic use of the color red dominates the narrative that forces you to think if all that is going on is for real or a warped version of reality. The story, as such, had no scope for incorporating sensual moments but a particular bedroom scene with the lead stars surrendering themselves to lust is easily one of the most hardcore sex scenes in movie history, irrespective of genres. Starring two of the hottest stars of its time – Donald Sutherland and Julie Christie – the film is watchable even today thanks to their sizzling chemistry that often edges on borderline depression.
Read More: Best Horror Movies of 2016
3. Thirst (2009)
This Korean Vampire-horror saga beautifully combines elements of thriller, drama, and forbidden love. Director Park Chan-wook seamlessly mixes tradition and taboo to present us an engaging tale of a blood-thirsty priest gone rogue with the effective use of modern technology. Sexual desire in the film is a way of showing the futility of abstinence and how, in the long run, both the sinner and the pious lean towards the same grisly end. Staying true to the characteristics of an all-or-nothing Park Chan-wook film, the sex scenes in this one caters to both the male and female audiences. While the women don't mind going topless, the men too are comfortable with full-frontal nudity.
Read More: Best Horror Movies of the 1970s
2. Antichrist (2009)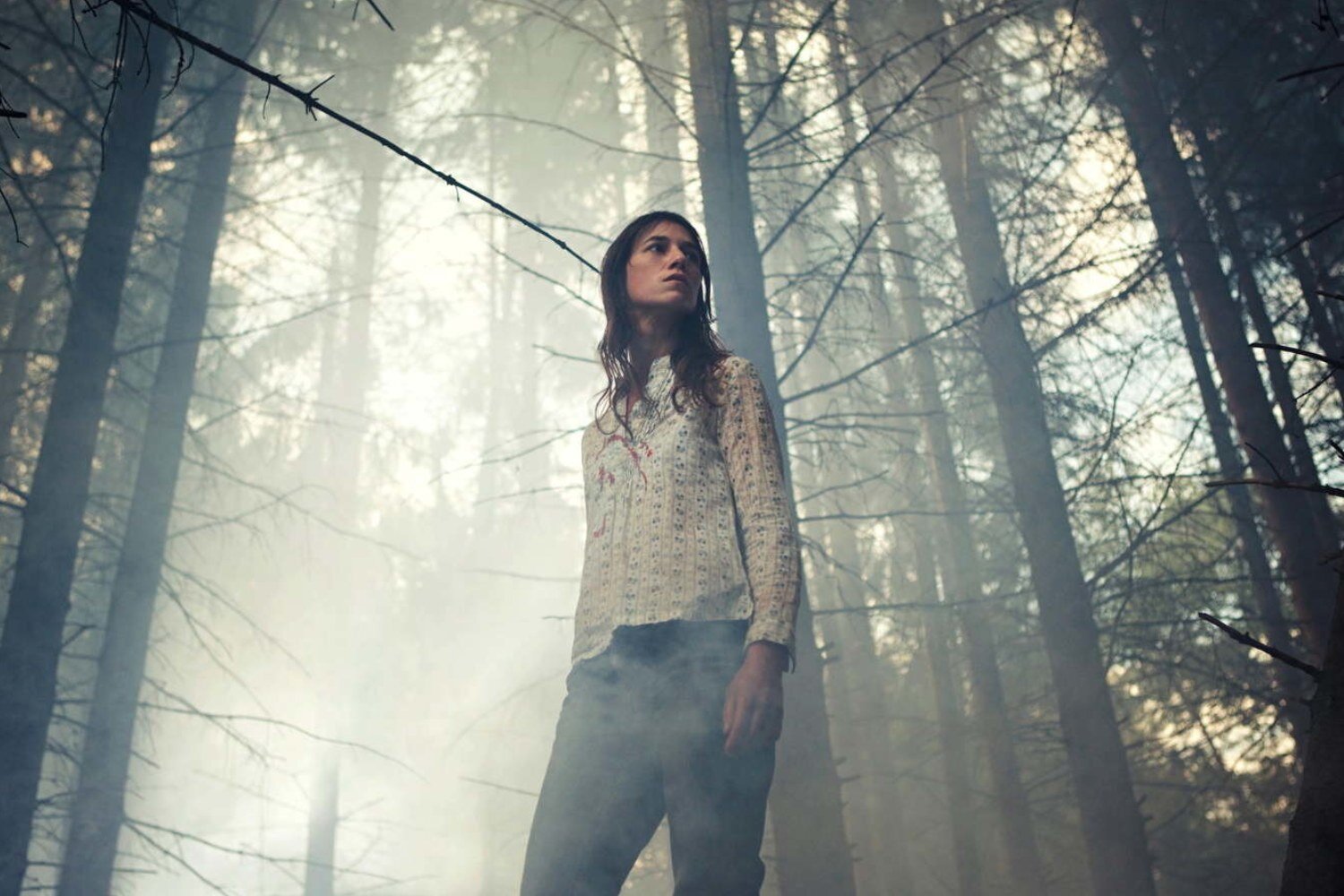 Lars von Trier's 'Antichrist' is overtly sexual even for the director's own blasphemous standards. How many films open with the scene of a husband and wife having sex (unsimulated, as per reports) as their child embrace death by falling from a window? In just one scene, the director effortlessly makes subtle references to lust, fate, and fragility of life. From then onward, grief takes over the narrative and crosses all limits of insanity and perversity as the film progress towards a Biblical but controversial ending. The stunning visuals are a sharp contrast to the inner turmoil of the two main players of the film, who try hopelessly to hold on to the last threads of hope and resurrection. Charlotte Gainsbourg is the implied antichrist in the story which uses her sexuality to manipulate her husband and thus ruining her personal life.
Read More: Best Space Horror Movies of All Time
1. A Serbian Film (2010)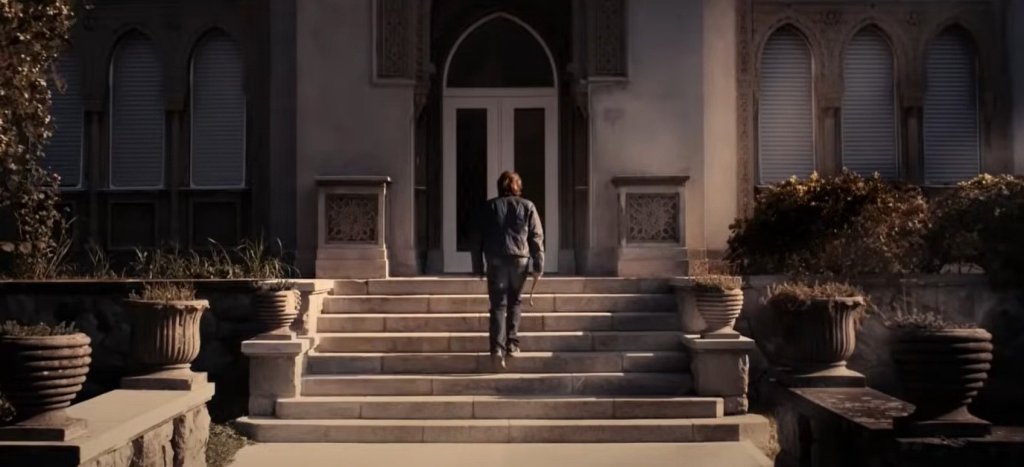 Word disturbing doesn't even begin to cover the range of perverse elements on display in 'A Serbian Film.' Think of the worst, and you have it all in the film! Some scenes are brutal beyond imagination, and you almost feel guilty watching them. To call it sexually explicit will be an insult to the vision of director Srdjan Spasojevic who didn't shy away from showing the darkest and most depraved desires of human beings. The film is not worth recommending to anyone, and no person in the right mind will go for a repeat viewing of it after accidentally discovering it. But keeping in mind the context of the list here, it definitely deserves the top spot.
Read More: Best Alien Horror Movies of All Time