"Kidnapping" or "abduction" is one of the most heinous crimes there is. And certainly, it would be grotesque to derive any pleasure out of someone's kidnapping. Having said that, we humans are complex beings. While we (any decent human being) don't enjoy kidnapping or, for that matter, any crime in real life, there is an adrenaline rush in watching crime-related (or heavy violence) movies. More often than not, we are rooting for the victim to pull through, and we think that's what we enjoy watching: the good's win over evil. Though, in many instances, that's not the case: we also enjoy bad guys winning, especially if he (or she) is charismatic.
In any case, let's not get into human psychology anymore. Here is the list of top movies about abduction that you should watch if you haven't already. You can also classify these as best hostage movies and watch several of these kidnapping movies on Hulu, YouTube, or Amazon Prime. Many of these are kidnapping movies based on true stories.
20. Olympus Has Fallen (2013)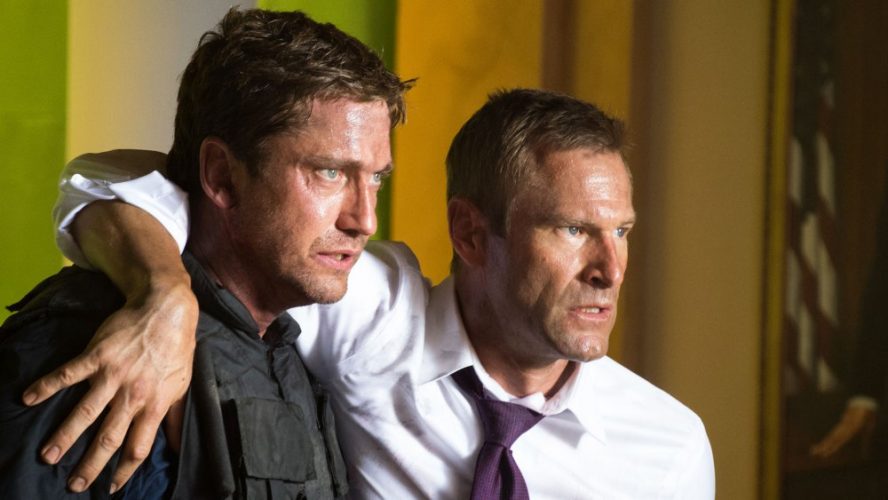 An action-packed thriller starring Gerard Butler, 'Olympus Has Fallen' follows a kidnapping and hostage plot against the President of the United States. In the film, President Asher is kidnapped and kept hostage within the White House bunker after a militant group of North-Korean terrorists attacks the White House. Starring '300' star Gerard Butler in another thrilling adventure filled with combat and gun battles, 'Olympus Has Fallen' was a more aggressive and chilling take on the "Rescue POTUS" genre of Hollywood. Though the film lacked plot and an exciting storyline, Butler's character's blunt attitude and the film's action sequences are enough to pass your time for a couple of hours.
Read More: Best Surfing Movies of All Time
19. The Missing (2003)
Set in 19th-Century America, the film follows Maggie Gilkeson, who is left in a broken state after her young daughter is abducted by a group of slavers, who also kills her boyfriend in an invasion. Left with no help and aid, she reunited with her estranged father and embarked upon a dangerous journey to retrieve her daughter. Starring Cate Blanchett in the lead role, 'The Missing' serves as a Western–thriller film with elements of drama perfectly mixed in specific sequences. The film offers expertly acted performances, especially from Tommy Lee Jones, who plays Samuel, Maggie's father. The film is also praised among critics for its accurate depiction of the Native American culture, as well as its use of the traditional Apache dialect, which is also adopted expertly by Tommy Lee Jones.
However, the story's authenticity and acting performances were not able to drive the audience as expected and failed to set its mark on the box office. Even director Ron Howard failed to provide the excitement and thrill as he had done with previous of his films. The only good thing about 'The Missing' remains Tommy Lee Jones, and if you have a taste for his kinda films, then 'The Missing' would not be a disappointment for you.
Read More: Best Movies About Teen Romance
18. Taken 2 (2012)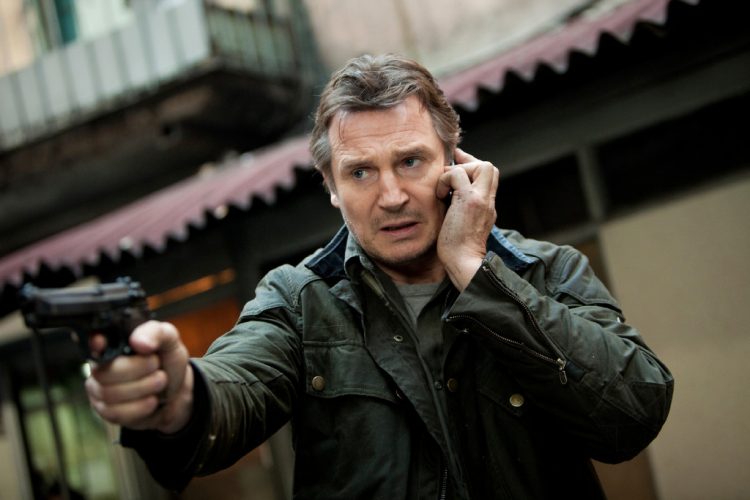 Yes, its much more acclaimed and thrilling prequel is already on the list, but 'Taken 2' deserves its special position on the list, as it had the audience relive the "dark and dangerous side of Qui-Gon" when he finds himself and his wife in the middle of another "taking," only this time, it's him they are here to take. Set in Istanbul, 'Taken 2' follow-up the previous film, wherein the families of the Albanian traffickers Bryan killed exact revenge by taking him and his estranged ex-wife during their vacation.
Despite similarities in theme and a predictable storyline, Liam Neeson's newly found persona of an ass-kicker makes 'Taken 2' an awe-inspiring piece of cinema while simultaneously adding another remarkable achievement to Neeson's list of "awesome work." A final installment followed the film in the trilogy, which failed to reach the same mark as set by its predecessors.
Read More: Best Bowling Movies of All Time
17. 12 Years A Slave (2013)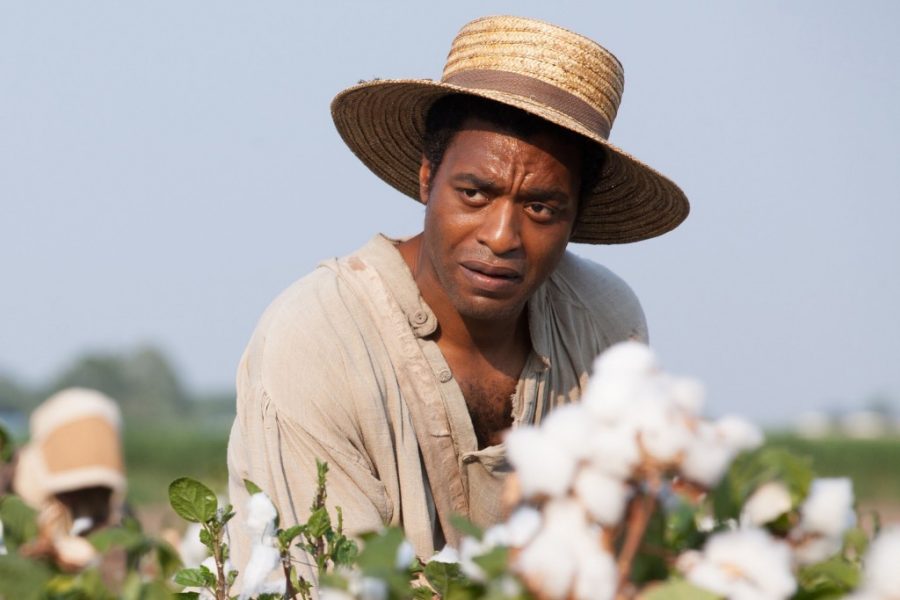 Solomon Northup, a free African-American living in 1841 New York, is kidnapped and sold by two con-men to a white slave trader in Washington D.C. '12 Years A Slave' follows Northup's next twelve years of life as a forced slave working in New Orleans cotton plantations, as a "property" of a cruel owner and slave master.
Though primarily a biographical drama, '12 Years A Slave' is a true depiction of abduction and illegal trafficking of free black men in 18th-century America when the nation legally supported the exploitation of the black people, regardless they were born free. The film stars Chiwetel Ejiofor as Northup, along with an ensemble including Paul Dano, Michael Fassbender, Benedict Cumberbatch, Lupita Nyong'O, and Brad Pitt. Winner of Best Picture Oscar, '12 Years A Slave' is a heartfelt showcase of the racism in Western civilization and the barbaric deeds of inhumanity the black folks were subjected to.
Read More: Best Monster Movies of All Time
16. A Perfect World (1993)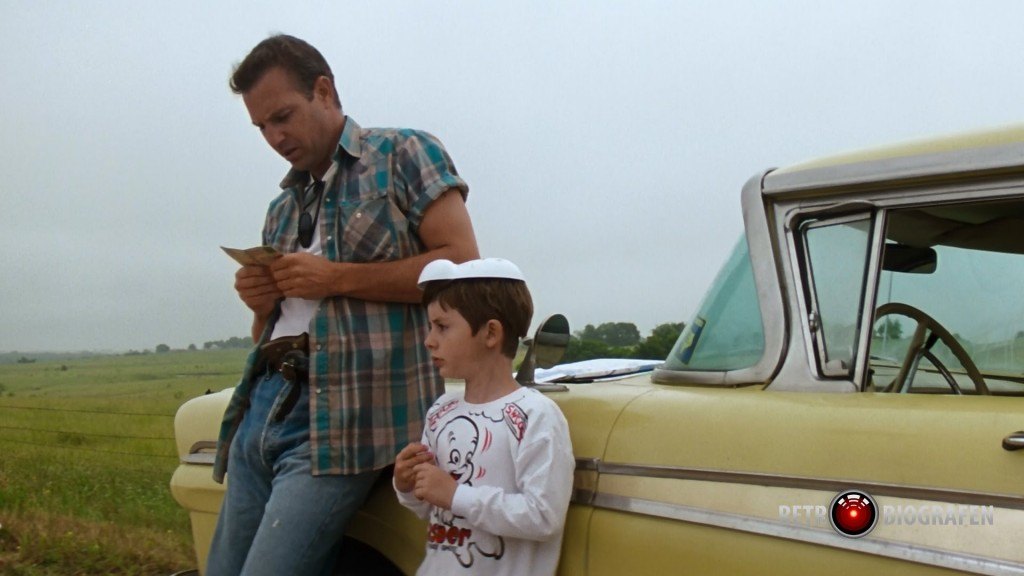 Exploring the concept of Stockholm Syndrome, 'A Perfect World' brings the viewers a story of a 7-year old kid who sparks an unusual bond of friendship with his abductor. The film is not a core kidnapping thriller but a softcore take on the genre, whereby an escaped convict learns the value of relationships and life from his young victim. While the two go on an unexpected road trip to try a new way of life, a Texas ranger takes it upon himself to bring the boy home.
'A Perfect World,' despite a studded cast and beautiful direction, is forgotten in the shadows of blockbusters of the 90s. The film is filled with subtle but bravo performances from Kevin Costner, who plays the escaped convict and kidnapper, while a young T.J. Lowther bravely marks his presence among a famed cast by his ambiguous and smart acting delivery. Director Clint Eastwood co-stars as Red, the Texas Ranger assigned with the kidnapping case. Eastwood reduced his screen-time to focus on the direction and exploring the main theme of the film. Regarded as one of the year's finest films, 'A Perfect World' is a heartfelt tale, often acknowledged as the most satisfying storyline of all time.
Read More: Best Crossdresser Movies of All Time
15. Alpha Dog (2006)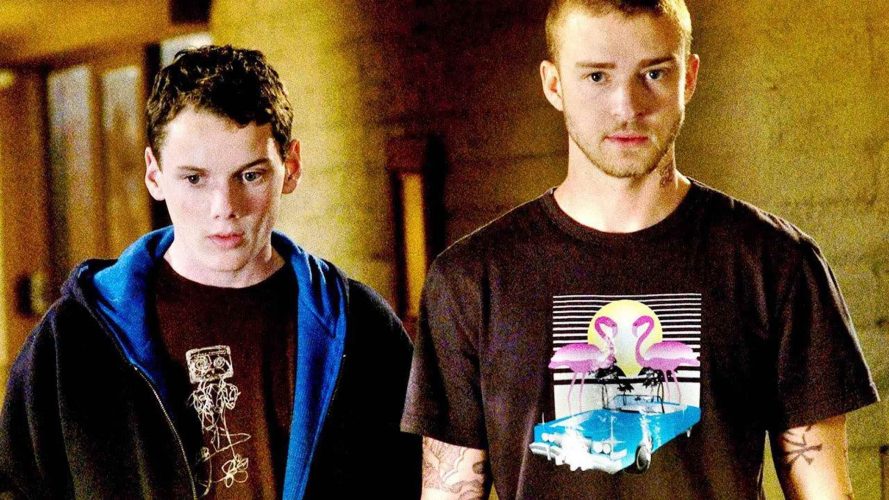 'Alpha Dog' presents the true accounts of one of the most unfortunate events of abduction and murder in the century. The film tells the story of Zack Mazrusky, a 15-year old who is kidnapped by a bunch of young dealers, including his half-brother, over a feud of drug money. Zack, who at first was only taken to be held until his brother had paid his debt to the group's leader, begins to enjoy his abductors' company, away from his troubles back home. As the story unfolds, the tension in the group rises, as they fear the legal ramifications of their doing, leading Zack to face an early and unfortunate demise.
The film is inspired by the true accounts of the murder and kidnapping of Nicholas Markowitz in the year 2000. The film's cast plays the important characters involved in the incident with their names changed for the film. 'Alpha Dog' is a pack of young artists, which includes Emile Hirsch, Justin Timberlake, Ben Foster, Amanda Seyfried, and a young Anton Yelchin as Zack. This young team is joined by veterans Olivia Wilde, Bruce Willis, and Sharon Stone in supporting roles. A moderate success, 'Alpha Dog' is a must-watch to commemorate Nicholas, who, unbeknownst to him, suffered a fate he was never meant to.
Read More: Best Party Movies of All Time
14. Taken (2009)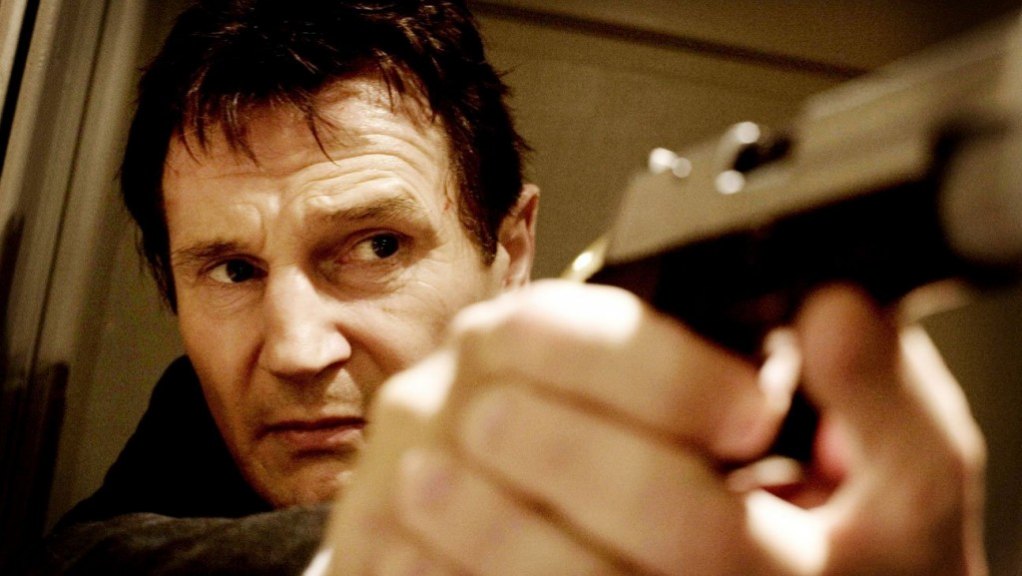 An ex-soldier traveling through Europe embarks on a frantic quest to rescue his daughter after the young girl is abducted by slave traders in this contemporary thriller. This briskly-paced movie delivers a full payload of action, especially due to Liam Neeson's fantastic screen presence.
Read More: Best Spy Movies of All Time
13. Captain Phillips (2013)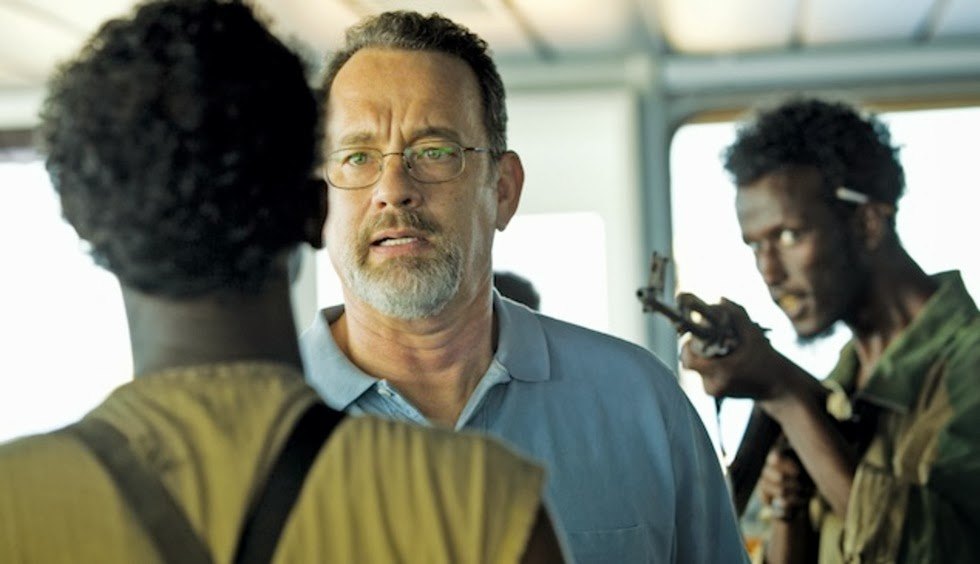 One can argue it is a hijacking story. And that it is. But it ends as a kidnapping story when the pirates kidnap Captain Philips and hold him hostage. In the hands of Paul Greengrass, a director fully aware that convincing crisis stories involve conflicting interests and passions (Watch 'United 93', arguably, the best hostage film ever made) 'Captain Phillips' never loses the grip of the audience's attention.
Read More: Best Hipster Movies of All Time
12. Saw (2004)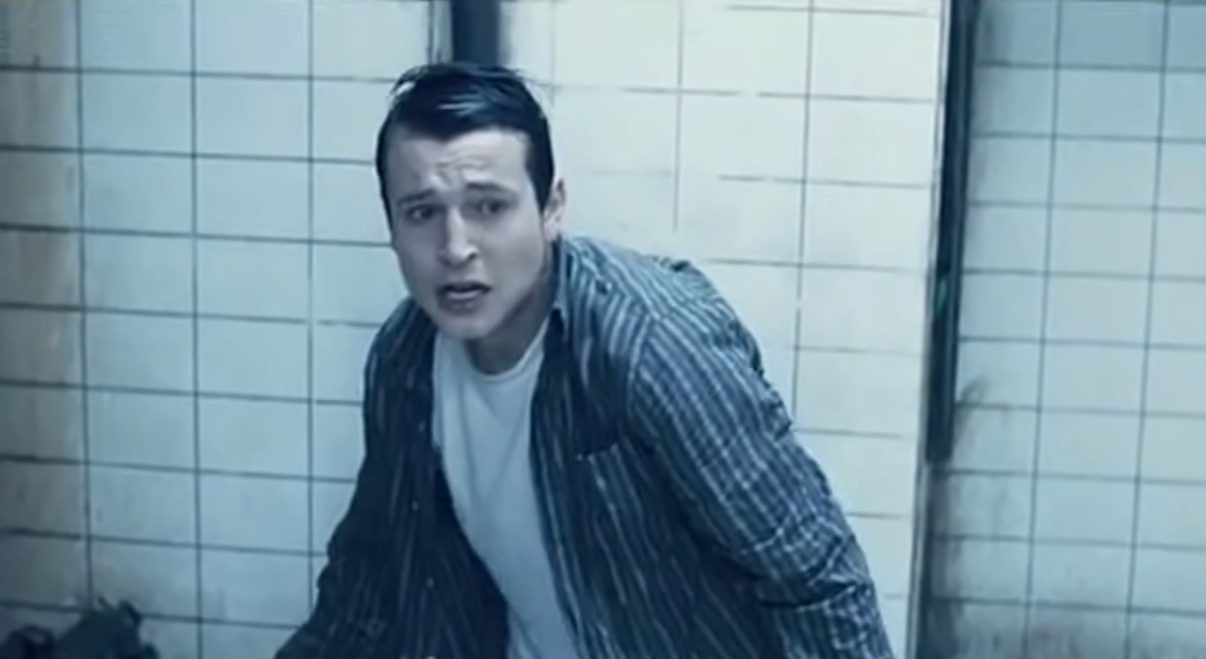 When death knocks at one's door, and he waits for it to embrace, probably the only thought that comes to mind that how well one has lived this life. But how many have truly understood the purpose of this life? John Kramer at his death bed thinks of this and concludes that until put into adverse situations, no one truly values this life. And to inculcate this knowledge to value one's life, he kidnaps a set of people and then tests their worth to live. The film is unquestionably gory, but at the same time, it offers thrills in abundance.
Read More: Brain Teaser Movies With Answers
11. The Disappearance of Alice Creed (2009)
Widely regarded as the best ever performance by Gemma Arterton, 'The Disappearance of Alice Creed' is a story of young Alice Creed, who is kidnapped by two ex-convicts and is subjected to meticulous torture at the hands of her abductors. What chronicles further are the unexpected and nail-biting events that uncover the mysterious truth behind Alice's kidnapping.
Shot in a limited set space with a tight budget, 'The Disappearance of Alice Creed' is one of the most mind-twisting hostage-standoff thrillers, which is executed by a cast of only three with an impressive show of intelligent and well-fabricated performances. The film's short running time of 9 minutes provides the viewers with a no-nonsense and no-fuss horror full of violence, terror, and fright. Director J. Blakeson (who also directed BBC miniseries Gunpowder) displays profound impeccability in his aesthetically shot sequences of Alice's torture, which perfectly balances the film's multiple themes. Adding up to this profoundness is the spectacular performance by Arterton in her most demanding and complex role.
Read More: Best MMA Movies of All Time
10. Misery (1990)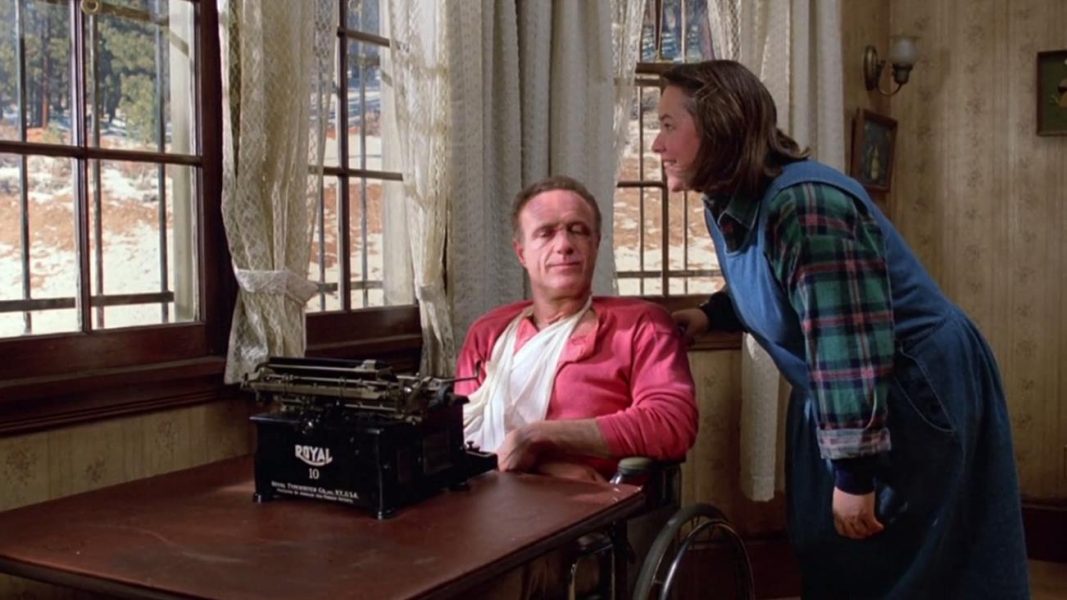 When it comes to films adapted from Stephen King's novels, you can always expect a fine thrilling adventure. 'Misery' is one such work, which follows a famous novelist who is saved from a car crash by one of his fans, only to find that her psychopathic fan's caring nature is just the beginning of harsh abuse and nightmares of captivity. Directed by Rob Reiner, 'Misery' is a frightening but astonishing film, which is elevated by the appealing performances from James Caan and Kathy Bates.
Many of the film's sequences received acclaim for their intensity and their aesthetic and realistic direction. In this psychological-horror film, Kathy Bates shines as the villainous Annie Wilkes, who won an Academy Award for Best Actress for her role, making 'Misery' the only Stephen King adaptation to grab an Oscar.
Read More: Best Volcano Movies of All Time
9. An American Crime (2007)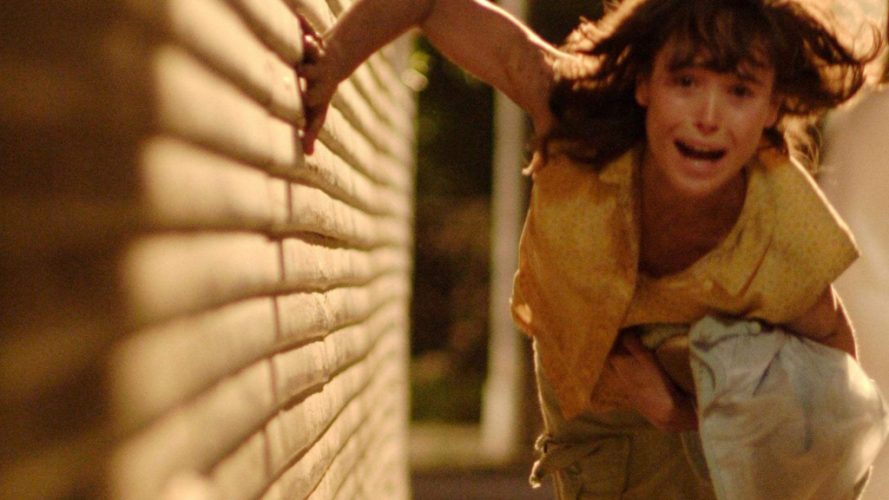 Based on a true story, 'An American Crime' is one of the most horrific and harrowing depictions of abduction, forced house arrest, and kidnapping in Hollywood's history. The film is based on the true account of house arrest, torture, and gruesome murder of Sylvia Likens, a 16-year old teenager, that took place in Indiana in 1965. Sylvia Likens was tortured to death by her temporary nanny cum babysitter, Gertrude Baniszewski. 'An American Crime' stars a young Ellen Page as Likens, whereas Catherine Keener plays Baniszewski.
'An American Crime' is a hard and painful film to watch, but the story of Sylvia deserves to have an opportunity to be heard, and 'An American Crime' stands high in doing that. As far as the performances are concerned, the film belongs to Ellen Page and Keener. While Ellen Page found fame the same year in her titular role in the drama film 'Juno,' her role in 'An American Crime' was left unnoticed, which is a far better proof of her talent and acting skills. On the other hand, Keener brilliantly succeeds in making every viewer hate her guts, which also earned her an Emmy and Golden Globe nomination in Best Supporting Actress in a Television Movie category. Though the film failed to attract viewers and critics during its release, it has since gained immense popularity and following among young audiences.
Read More: Best Submarine Movies of All Time
8. Gone Baby Gone (2007)
Ben Affleck's adaptation of Dennis Lehane's novel Gone Baby Gone stars Casey Affleck as Patrick Kenzie, a private investigator from working-class Boston who takes on a case involving a kidnapped girl. A tense meditation on morality in the modern world, the film is a superb crime thriller. 'Gone Baby Gone' isn't only hard-hitting, but it's also meaningful, emotional, and resonating.
Read More: Best Directorial Debuts of All Time
7. Prisoners (2013)
Fear has such power over minds that it can paralyze those, like a tarantula, does to its prey. Denis Villeneuve's 'Prisoners' effectively explores the fear of the unknown, the boundaries of morality, and the dilemmas of human conscience. Let me warn you right away – It's disturbing and makes you shiver to the marrows. And you wonder, what if it happens to me?
Related: Movies Like Prisoners
6. Oldboy (2003)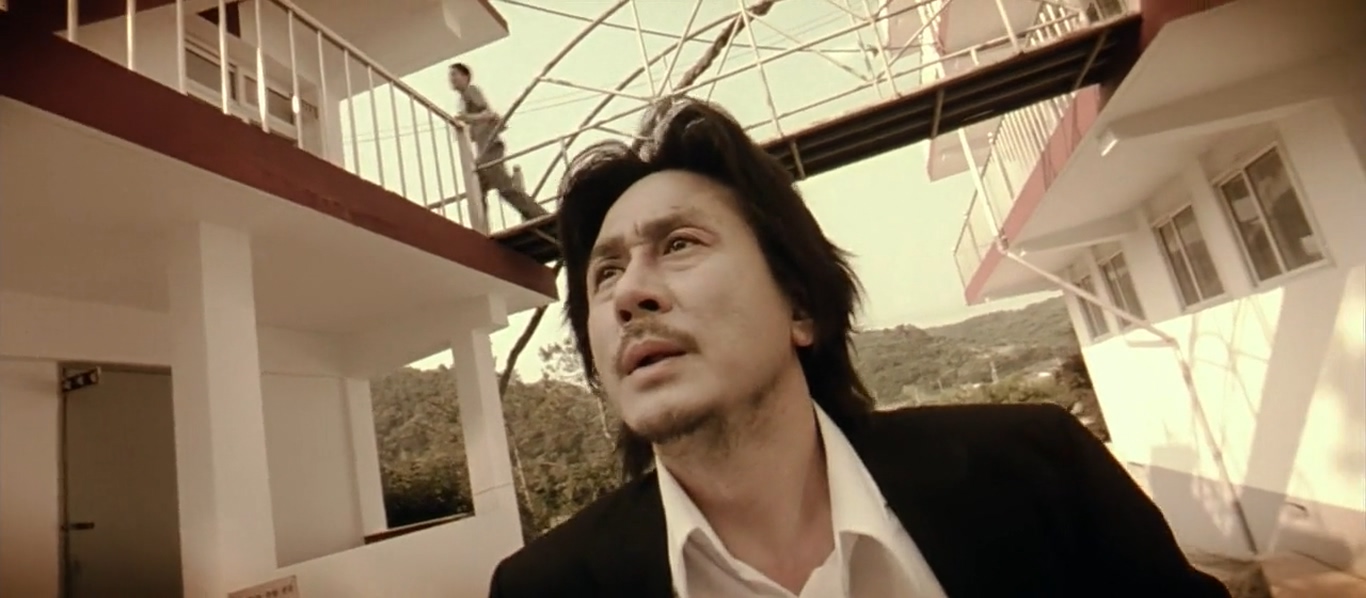 Think of the person who might have caused you the pain of a lifetime, though inadvertently. What would you do? Will you forgive him and move on? Or will you make him suffer through hell and leave him scarred till the end of time? Lee Woo Jin chose the second and what unfurled over fifteen years and subsequent five days, can be best described as ghastly, terrible, and devastating. Once avenged, Lee Woo Jin keeps his part of the promise and dies but spare a thought for Oh Dae Su, who is left alive, cursing himself till eternity. Yoo-Ji Tae plays Lee Woo Jin in this epic saga of revenge.
Related: Movies Like Oldboy
5. All The Money in the World (2017)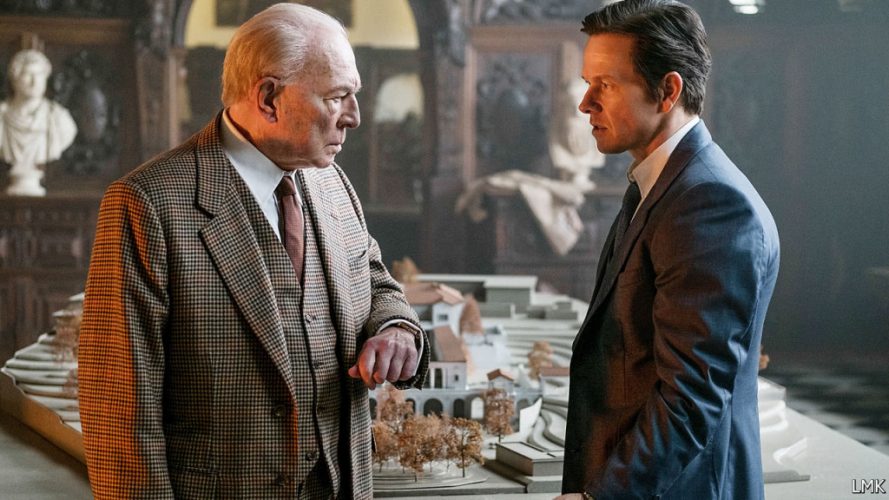 Ridley Scott's 'All the Money in the World' is the true ordeal of the events revolving around the kidnapping of John Paul Getty III, the grandson of business magnate and once the richest man in the world, J. Paul Getty. The film covers the search for 16-year old Getty III after his rich grandad publicly refused to pay for the ransom amount asked by his abductors in order to grant his safe release from captivity. 'All the Money in the World' is a captivating drama that enthralls the viewers with its dark but effective tone and, as well as the detrimental but heart-throbbing direction of Sir Scott. The film stars Christopher Plummer, Michelle Williams, and Mark Wahlberg, among whom Plummer easily and expansively shines the most with his entertaining, scary, and far from a subtle portrayal of J. Paul.
The film gained widespread media attention due to a major change in the cast a month before its release, as the studio fired Kevin Spacey (originally cast and introduced as J. Paul in trailers) after the sexual harassment allegations against him and re-shot his scenes with Plummer. Ironically, Plummer was nominated for an Academy Award for his portrayal of Getty that year.
Read More: Best Anorexia Movies of All Time
4. High and Low (1963)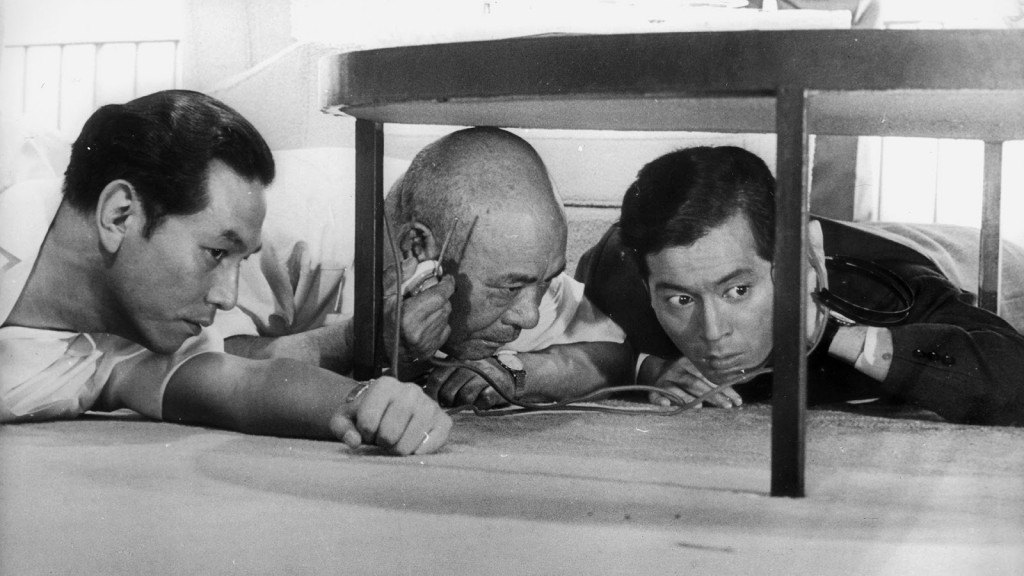 A wealthy industrialist's son gets kidnapped, but soon he realizes that it was his chauffeur's son that was kidnapped; he actually begins to balk at the amount of money he wants to pay. The film is more of a moral examination of how you value one human life more than others. It's a melodramatic morality play that only an immensely subtle director like Akira Kurosawa could pull off.
Read More: Best Movie Monologues of All Time
3. Blue Velvet (1986)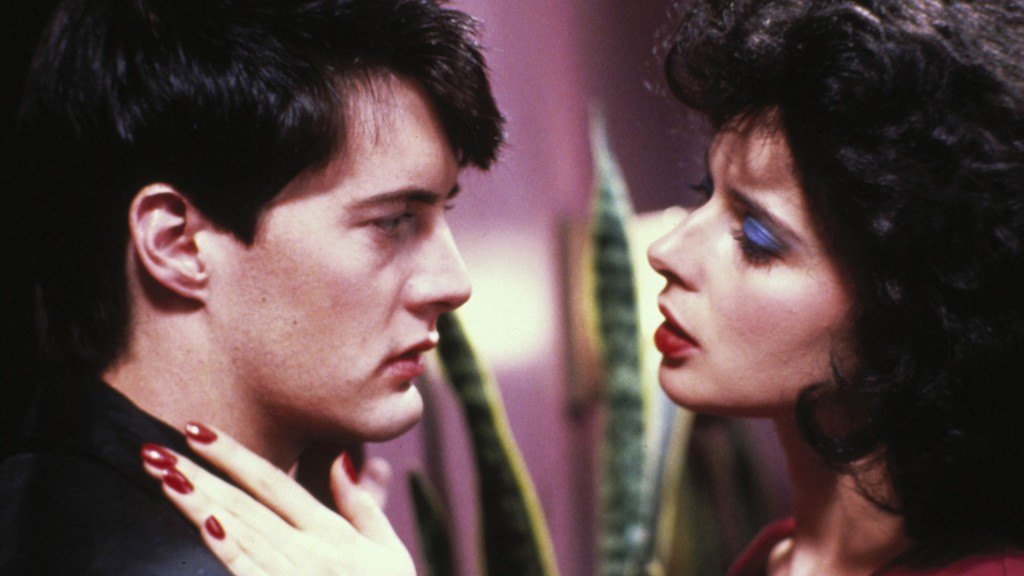 David Lynch's crime thriller 'Blue Velvet' is a slippery journey through the dark corridors of psychopathic criminals. The film narrates the story of a young man who deliberately gets caught in a web of crime involving a gorgeous nightclub singer and a group of criminals who have kidnapped her child. The film is basically a hallucinogenic mystery-thriller that probes beneath the cheerful surface of suburban America to discover sadomasochistic violence, corruption, drug abuse, crime, and perversion.
Read More: Best Drug Movies of All Time
2. Fargo (1996)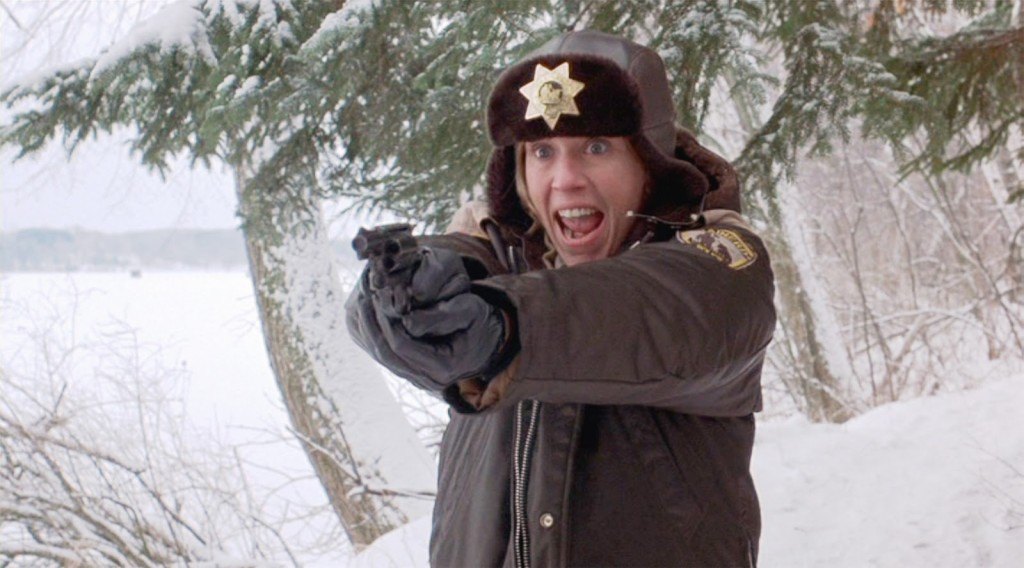 Upon repeated viewings, the craft gone in the making of this masterpiece becomes perfectly clear. Remember the noir epics of the 40s ('The Maltese Falcon,' 'The Third Man' etc.) and how they achieved great tension and artfully used black as a medium to portray the darkness at the heart of their story and the characters? Well, 'Fargo' achieves the same, albeit with white. The plot is complex, but the storytelling isn't; the situations are complex, but the characters aren't. That's film-making gold for you, and that is how you make a kidnapping comic-thriller.
Read More: Most Disturbing Movies of All Time
1. The Silence of the Lambs (1991)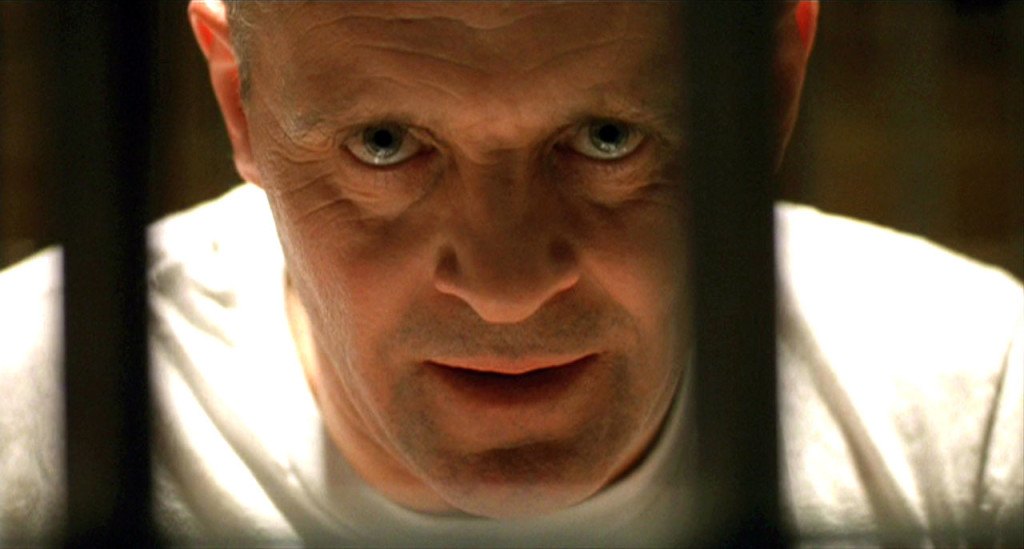 One of the finest thrillers ever made, this film swept the Academy Awards, deserving each Oscar it won and possibly deserving of a couple of others. The majority of the film is about getting hold of Buffalo Bill, the serial killer who has kidnapped US Senator's daughter before he kills her too. Smart and taut, it teeters on the edge of psychological study and all-out horror while also encompassing stellar performances by Anthony Hopkins and Jodie Foster.
Read More: Best Holocaust Movies of All Time