Two is always better than one. Mathematics advocates the notion. And when you've maths on your side, you own everything, including space ('Hidden Figures'). Moving on from that lame joke, let's talk about buddy cop movies. It seems forever since the camaraderie of police officers was depicted on screen. The essence certainly can be traced back to the comic sketches of the old, with masters like Albert and Costello, who made 'bromance' cool. In the early '70s, '21 Jump Street' made its mark on television and since then there have been numerous movies centering around the theme. Here is the list of top buddy cop movies ever. You can watch some of these best buddy cop movies on Netflix, Hulu, or Amazon Prime. The list also includes 80s buddy cop films.
14. Let's Be Cops (2014)
Just as the title suggests, 'Let's Be Cops' revolves around two college students who disguise themselves as cops and end up having to fight the real bad guys. It seems clear there wasn't much thought put into writing the film, as the incohesive plot is hopeless. Nina Dobrev is probably the only positive thing you can take out from the movie apart from the decent chemistry the two leads share.
13. Red Heat (1988)
Arnold Schwarzenegger plays a taciturn law-enforcement officer from Russia. James Belushi co-stars as a wise-lipped Chicago cop. Though they go together like caviar and White Castles, they are forced to team up to collar the Soviet Union's most notorious drug lord. Walter Hill has previously tasted success with the same formula, like the decent '48 Hours', albeit this time, the magic seemed missing. Even though 'Red Heat' seems superior, Hill's recycled formula lacked a definitive base for its humungous stars to build on.
12. Cop Out (2010)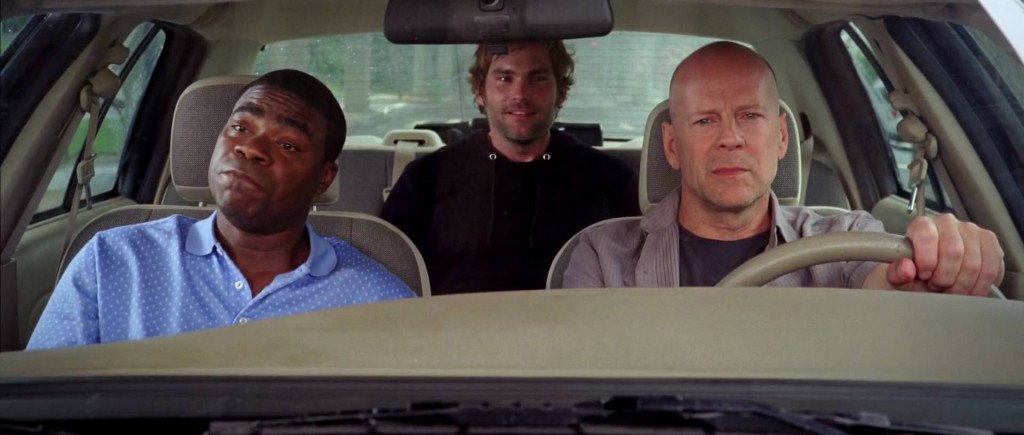 I'll be honest here. 'Cop Out' is one of the first films I have ever seen. Despite that, there's something oddly satisfying and soothing about it. Whether it is Bruce Willis' charm or Tracy Morgan's tempting audacity, there's just something that sticks. The bland script has nothing to offer. The acting is downright pathetic. And the movie lacks any sort of cohesiveness whatsoever. But the good part is that the camaraderie of Morgan and Willis shines through and becomes the saving grace of the movie. Despite being miserable throughout, the two manage to insert moments of magic and make the movie bearable.
Read More: Best Anorexia Movies of All Time
11. Rush Hour 2 (2001)
After the success of the first, a second had to come out. James and Lee chill together in their vacation, free from the stress of their daily jobs. But, trouble follows them around as sudden bomb explosions at the US Consulate result in the death of two undercover officers. The two now must don on their capes and once again set out to save the world. 'Rush Hour 2' is equally hilarious and action-packed as the first one. So if you liked the first, definitely go for this one.
Read More: Best Submarine Movies of All Time
10. 22 Jump Street (2014)
While the first movie saw Jenko and Schmidt infiltrate a high school, the equally hilarious sequel pitted them against the vagaries and excitement of college. Albeit this time, the two carry a much more significant emotional burden and stifle each other out of their lives. As a sequel, '22 Jump Street' stands out. Recreating the magic of the first film, Jonah Hill and Tatum are once again magnificent and keep the film going. The action quotient certainly increased s compared to its predecessor and hat just means more fun or you. Go and have fun!
Read More: Best Volcano Movies of All Time
9. Lethal Weapon (1987)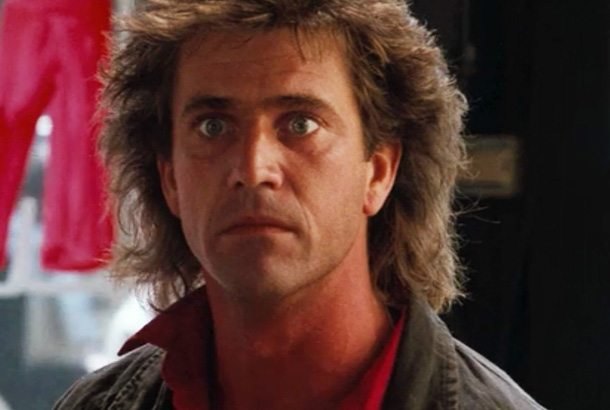 Two very similar personalities with contradictory methods to work are forced to unify for the better of the society. While Sergeant Murtaugh is tough and often vindictive on suspects, Sergeant Riggs is calmer and ends up tet-tet with his comrade. With time, the two win each other's respects and soldier on two beat-up the bad guys. Mel Gibson and Danny Glover became the thing when 'Lethal Weapon' released back in 1987. The two shot to global stardom and also shared a much-publicized relationship. 'Lethal Weapon' greatly benefits from their craftsmanship and the gripping storyline that is entertaining until the very last minute.
Read More: Best MMA Movies of All Time
8. Rush Hour (1998)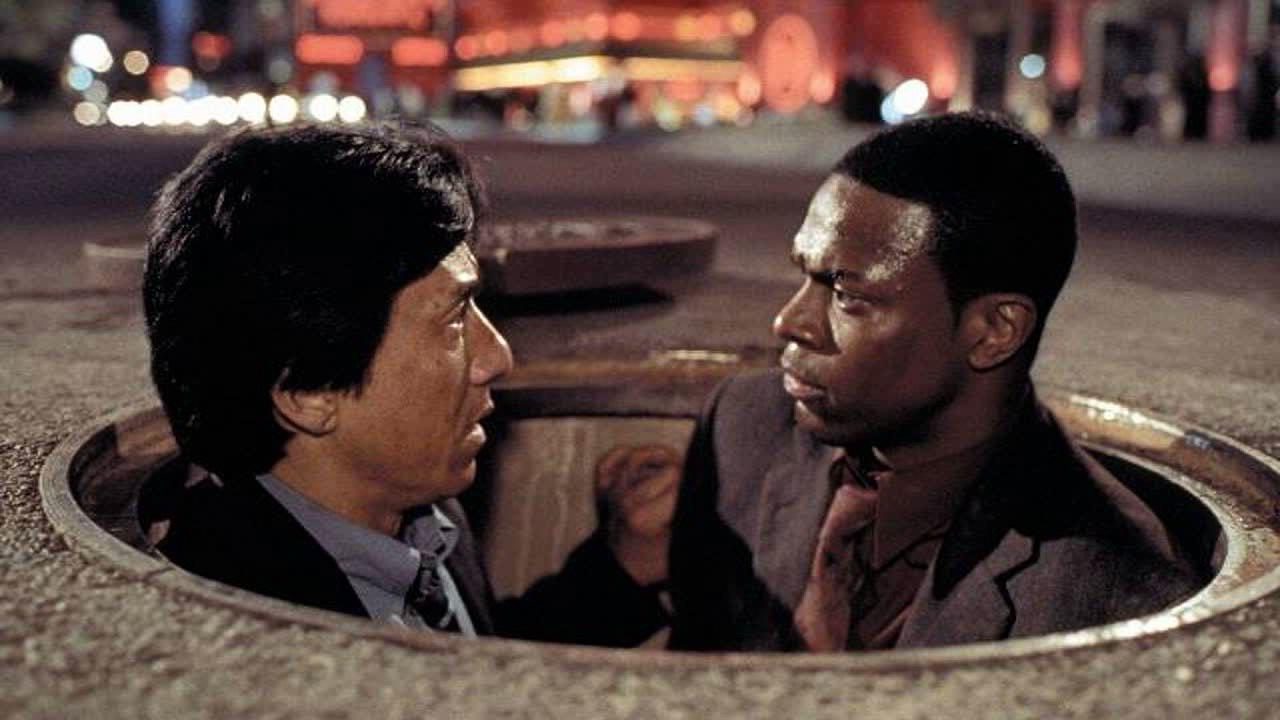 In its most basic and literal meaning, 'Rush Hour' is the epitome of buddy cop movies. Starring the wildly popular duo of Jackie Chan and Chris Tucker, the largely successful franchise started with this gem of a movie. A Chinese agent must accept the help of an American cop to save the life of a controversial diplomat's teen daughter. Despite coming from different cultures and backgrounds, the two must put aside any differences and work towards bringing the evil forces in town down. It is this very syncretism of these distinct cultures that brings out a lot of humor to the script. The genius performances and a ravishing narrative make sure there's enough for you to stick around and leave satisfied.
Read More: Best Party Movies of All Time
7. The Nice Guys (2016)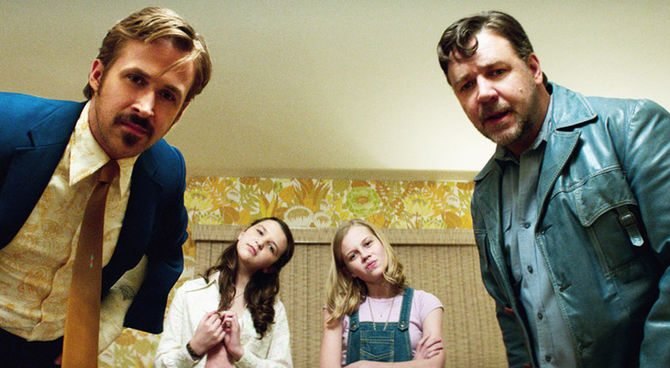 It was certainly a long time since we saw the old formulaic buddy-cop genre brought to life. Expertly blending the genre tropes with a spontaneous, modern essence of comedy, 'The Nice Guys' stars Ryan Gosling and Russell Crowe as two men with the same motive to work together and solve the mystery regarding the death of a renowned porn star. Shane Black is typically brilliant and quaint with his direction of the film and lets out the very best he possesses in his arsenal. The film's action sequences are shot with maturity and are pleasantly combined with dry, destructive humor that elevates the overall quality. A really underrated gem that needs to be watched and then watched again.
Read More: Best Crossdresser Movies of All Time
6. End of Watch (2012)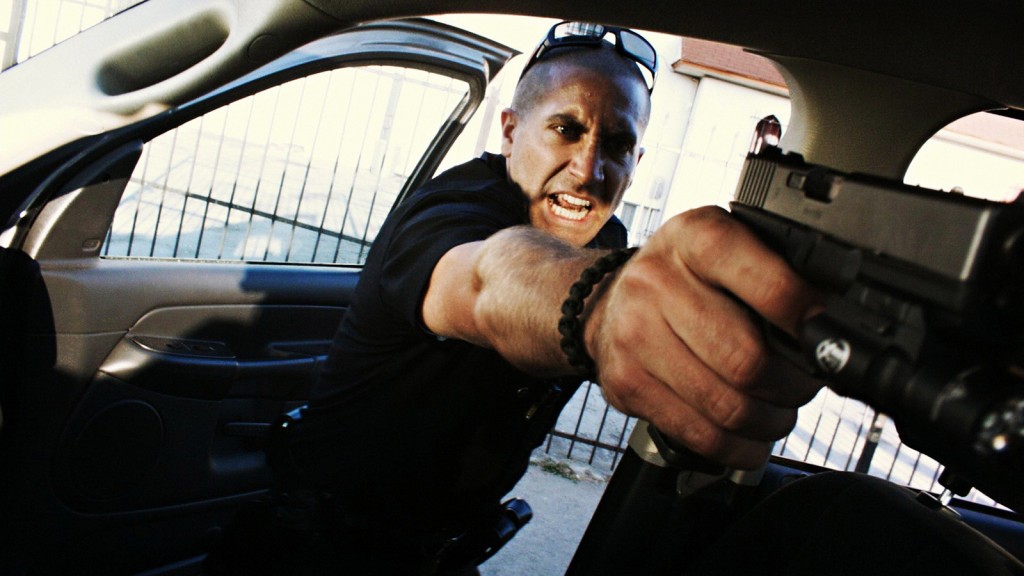 Presented in found-footage format, the exhilarating 'End of Watch' explores a tumultuous day in the lives of two cop-partners, who unassumingly live the last day of their lives as if it weren't. That there is the whole irony of the film and really points towards the impermanent nature of life. Terrifically acted and soulfully handheld, 'End of Watch' is a fine experience which grows on you with every viewing.
Read More: Best Monster Movies of All Time
5. Kiss Kiss Bang Bang (2005)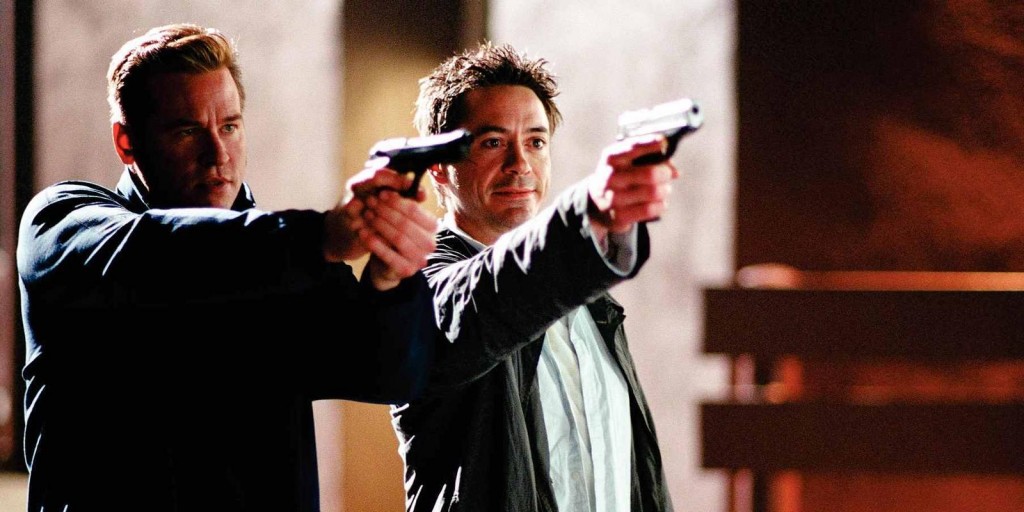 High-octane action, witty comedy, and Robert Downey's charm characterize another typical effort by Shane Black. The American filmmaker features most on the list and is notoriously famous for producing quality that entertains. 'Kiss Kiss Bang Bang' is no different, and might just be Black's best effort yet. The movie revolves around a low-time thief, who cloaks himself as an actor and inadvertently engages himself in a murder. Hollywood boils in turmoil and chaos ensues as the mystery gets convoluted by the second. It plays extremely well around Hollywood tropes and takes clever jibes at the daily rummagings of the industry as well. The non-linear narrative style is immersive and makes sure we pay attention at all times. Pure fun and class by the team.
Read More: Best Bowling Movies of All Time
4. 21 Jump Street (2012)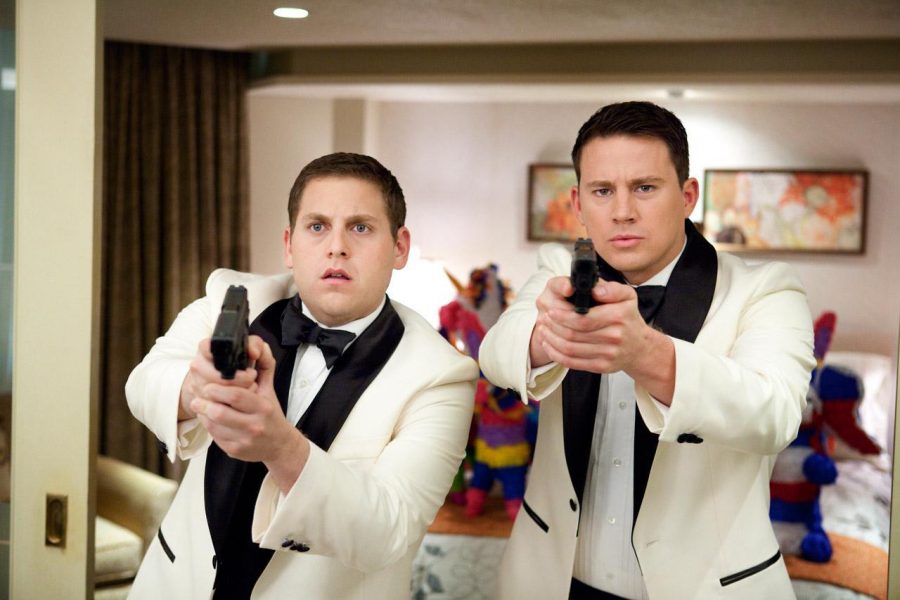 Channing Tatum and Jonah Hill pair up as a mismatched cop duo, who get demoted and are assigned an undercover case to apprehend perps dealing drugs in a high school. The end sees a P.T. teacher revealed as the mastermind behind the operation, as the cops have their first successful assignment. Everything about '21 Jump Street' is almost perfect. Right from the chemistry of the leads, to the surprisingly mature, funny writing, all elements fall in place to deliver a quality end-product. And above all, the celluloid version does a great job by not imitating the television show, but perfectly captures the essence of friendship and camaraderie that the cop buddies share.
Read More: Best Movies About Teen Romance
3. Men In Black (1997)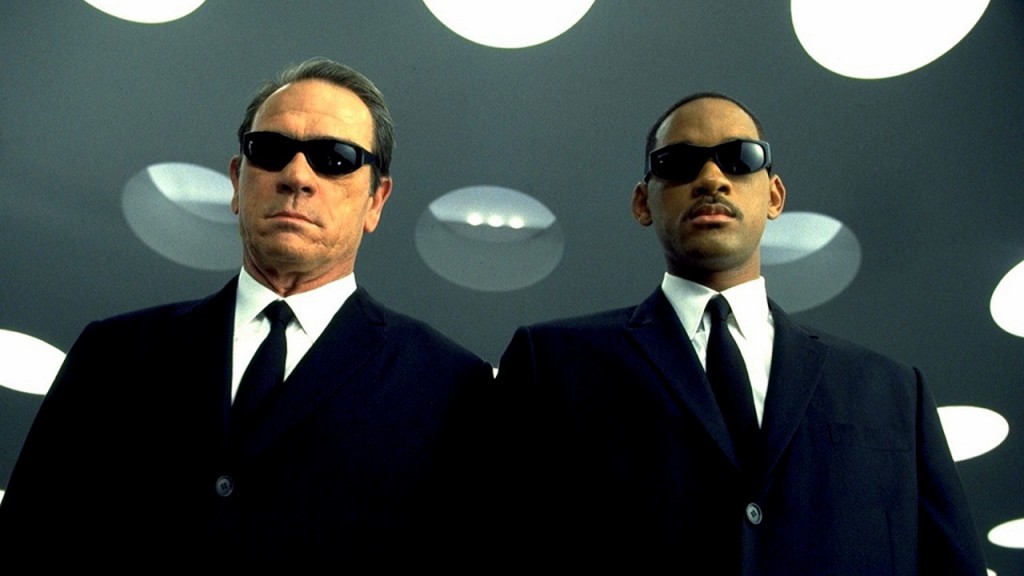 'Men In Black' has achieved a cult status in contemporary pop culture and is one of the most popular movies around. Starring Will Smith and Tommy Lee Jones, the film's eccentric plot is set in a fantasy world, where the government has contracted with alien refugees to give them a shelter on earth disguised as humans. A special force, the MIB, is responsible for policing such beneficiaries of the scheme and keeping the whole thing secret. K and J join forces and chase after Edgar the Bug, an illegal alien migrant who must be neutralized before he causes more trouble. The incredible thing about 'MIB' is that the jokes even today remain hilarious, while mildly offensive, proving the film's timelessness. With a spin-off set to release next year, it is safe to say that 'MIB' is pure genius and forever remain a loved classic.
Read More: Best Surfing Movies of All Time
2. Se7en (1995)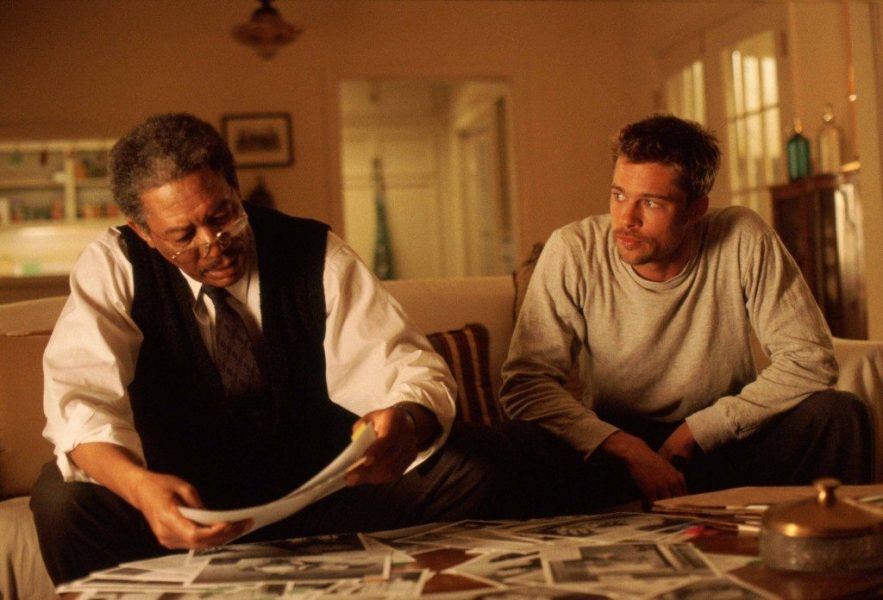 While buddy cop movies are usually associated with comedy, 'Se7n' proved that it goes beyond that boundary. In probably David Fincher's most perfect effort, two detectives are tasked with solving a series of mysterious murders in the city, while battling their own personal ghosts. 'Se7n' redefines the word 'atmospheric' and sets a benchmark for other movies to emulate. The thickly layered narrative is blessed with rich, complex characters, who aren't afraid of being expansive. Stunning performances by the three leads and Fincher's magical camerawork makes 'Se7n' an enriching watch that'll surely heighten your own sense and perspective of life.
Read More: Best Cave Movies of All Time
1. Hot Fuzz (2007)
Edgar Wright's hilarious and outrageous buddy cop film packs a worthy punch and will certainly surprise you. With an innocuous-looking premise, Wright constructs a thorough and light-hearted story with strong undercurrents of the unpredictable. When a big city cop gets transferred to a remote, unimportant and seemingly nascent neighborhood, the life around him and that of his own, change. It isn't until the very end you can put your finger definitively on a plot thread that will culminate in the movie. The strong writing and tremendous, humane performances elevate 'Hot Fuzz' and make it more than just a laugh-ride with silly jokes.
Read More: Best Army Movies of All Time