Cinema, as a medium, is unparalleled in its power to shed light on crippling issues faced by society, and anorexia is one such crucial instance. Anorexia nervosa, by its name proper, is an eating disorder indicated by unnaturally low body weight, fear of gaining weight, and the adoption of extreme measures to maintain this crippling sense of inadequacy and worthlessness. Notwithstanding other reasons, anorexic people tend to have low self-belief that stems from cultural products such as books and films, to name only two. As such, it is the responsibility of those in media to be more encompassing in their body shape ideals. They need to move away from obnoxious and outdated notions. The false impression of perfection across brochures and billboards has far-reaching ramifications on human wellbeing and body positivity.
It should be noted that there has been a dearth of sensitive cinema on anorexia. Well-intentioned films can also fall prey to relying on obsolete tropes and stereotypes. However, the seriousness of the endeavor may be noticed somewhat surreptitiously through efforts of inclusivity and acknowledgment.
Any nuanced issue demands a similarly intricate treatment instead of obeying conventions. Therefore the medium needs to be brave and honest about the issue itself. The following movies, in their own distinct ways, are precisely that. But what contributes most to their bravery and honesty right at the outset is their very presence. Their existence as movies centered around anorexia paves the way for its multifaceted discussion and its associated troubles as freely and as compassionately as it always should have been. Here is the list of movies about eating disorders. If you are lucky, you might be able to find some of these best anorexia movies on Netflix, Hulu, or Amazon Prime.
8. To the Bone (2017)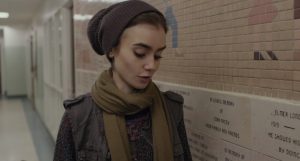 Lily Collins delivers a painstaking performance in this drama, written and directed by Marty Noxon. The honest albeit slightly misguided film stands head and shoulders above its peers for initiating open discussions on anorexia. While the setting is a tad more glamorous than one would think to ascribe to a film on anorexia, the intention is rooted in sincerity and dedication. Collins underwent a significant transformation, mirroring Noxon's own battle with anorexia. Her performance is subtle enough to incorporate a sassiness with an essential vulnerability.
Read More: Best Party Movies of All Time
7. 301, 302 (1995)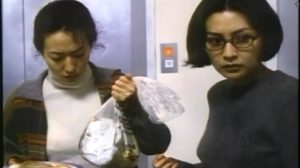 '301, 302' is a Korean supernatural film directed by Park Chul-soo that centers on Yun-Hee (Hwang Shin-hye), a writer with anorexia, Song-Hee (Bang Eun-jin), a chef, and their dysfunctional relationship. Chul-soo's evocative portrayal of abuse and discrimination against anorexic people is almost poetically represented here. With star turns from the two leads, the culmination of this South Korean entry for Best Foreign Language Film at the 1995 Academy Awards is disturbing yet enchanting and one that remains particularly memorable.
Read More: Best MMA Movies of All Time
6. Thin (2006)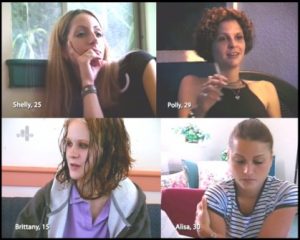 'Thin' by Lauren Greenfield utilizes the no-nonsense, direct style of 'cinéma vérité' to depict anorexia, bulimia, and other eating disorders with an uncomfortably honest but essential accuracy. The film focuses mainly on four main participants at The Renfrew Center in Florida: Shelly, a psychiatric nurse; Polly, a lobbyist; Brittany, a student; and Alisa, a housewife. The film does not romanticize their afflictions, which is a welcome change. The documentary is hard-hitting, with these four women and those around them being realistic portrayals of those whose lives have been affected as such. There are no easy and convenient solutions offered here, but a heartrendingly frank approach that goes against the deluded beaten path.
Read More: Best Volcano Movies of All Time
5. Dying to Dance (2001)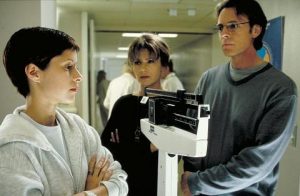 'Dying to Dance' was released directly to television and like many deserving movies on anorexia, didn't receive a wider audience. This heartfelt drama, directed by Mark Haber, focuses on a teenage ballerina, Alyssa (Kimberly McCullough), and her indefatigable will to do anything to achieve her dream of becoming a renowned ballerina. Her ambition proves to be her ruin, as she battles with anorexia while dealing with problems with her demanding parents as well as in her romantic life. McCullough shows an intricate understanding of her character's troubles, and she is impressively supported by Dominic Zamprogna, Mary-Margaret Humes, and Natalija Nogulich, among others.
Read More: Volcano Movies
4. The Best Little Girl in the World (1981)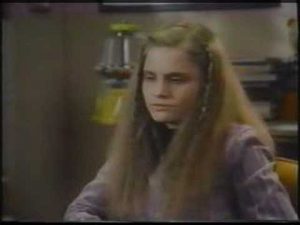 'The Best Little Girl in the World' is directed by American filmmaker Sam O'Steen and had the eponymous 1978 novel by Steven Levenkron as its source material. Jennifer Jason Leigh stars as 17-year-old Casey in this television movie, who is the archetypal good girl of the family. Because of this, her parents increasingly neglect her in favor of her more unruly elder sister Gail (Lisa Pelikan). Eva Marie Saint and Charles Durning give convincing performances as Casey's well-meaning but slapdash parents.
Leigh's nuanced performance takes us through her insecurities and friendships as Casey suffers from anorexia and bulimia owing to her attention deficiency. Her distraught journey tugs at our heartstrings while keeping a firm hold on the gravity of the narrative. All in all, a sensible and excellent portrayal of the issue(s) in question.
Read More: Best Submarine Movies of All Time
3. When Friendship Kills (1996)
'When Friendship Kills' was released as part of NBC's series of television movies titled 'Moment of Truth' across the 90s. All the movies released under the franchise had a theme of confronting a tragic, somber, or disgusting truth. This could then lead to a moment of realization, or truth, as it were.
Katie Wright plays Alexis Archer, a teenager who resorts to unhealthy eating habits in the wake of her parents' divorce. Her disingenuous ways of deceiving her mother (Lynda Carter) and her collapse after excessive crash dieting brings about anorexia nervosa. It is her fall and ultimate rise that the movie focuses itself on. James A. Contner utilizes the heartfelt mother-daughter relationship as well as Alexis' bond with her friend Jennifer (Marley Shelton) to bring about the tribulations and perils of anorexia, especially in adolescents.
Read More: Best Funny Family Movies of All Time
2. For the Love of Nancy (1994)
'For the Love of Nancy' is one of those rare remarkable instances when the performer and character are united in their life experience. Tracey Gold was in recovery from anorexia when she worked on this television movie. She channeled her own experience of suffering into Nancy Walsh, the movie's protagonist. There is a sense of alienation that creeps onto the audience as they see Nancy spiraling down to a self-destructive end. Gold's portrayal is poignant in the highest degree. Viewers who are informed about her widely chronicled battle with anorexia will find the film even more stirring.
Nancy's deep-seated insecurities tie into their initial dismissal by her parents and her unwillingness to receive help. It is her parents' sensitive turnaround that redeems her dire situation. Paul Schneider handles this sensitive subject matter with considerable confidence and propriety.
Read More: Best Las Vegas Movies of All Time
1. Superstar: The Karen Carpenter Story (1987)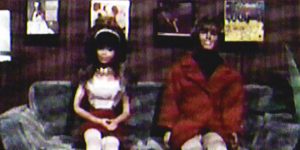 Todd Haynes' magnificent documentary on singer Karen Carpenter's death was met with uproar in 1987. Haynes had the novel technique of using Barbie dolls instead of real actors, which contributed greatly to the film's metaphorical feel. He used darkness as a foreboding technique in the subtitles. He presented a conniving, controlling environment around the gifted and troubled singer that led to her untimely demise from her worsening anorexia.
As of now, this movie is out of circulation, owing to a copyright infringement lawsuit by Karen's brother and musical partner Richard on the many songs used by Haynes. Yet, just like many other movies on this list, 'Superstar' has had a fruitful existence on bootleg cassettes and later, the internet. The uniquely atmospheric quality of this experimental drama is enduring, even in the face of eternal disbarment, and remains the definite proof of Haynes' iconoclasm and perception as a filmmaker.
Read More: Best Cave Movies