Las Vegas, Sin City, Kingdom of dreams, there are many names by which this city of Nevada is known by. And even more ways in which it can take your breath and money both away. The casinos and lavish hotels in Las Vegas are full of suckers waiting to be conned out of their hard-earned money. There have been a plethora of movies based on this legendary city; some showing the superficial sparkle that the tourists get attracted by, and a few which bring out the ugly face hidden beneath all that. Here is the list of top movies set in Las Vegas, the Sin City of U.S. Go through them and tell us what you think. You can also watch many of these Las Vegas movies on Netflix, Hulu, or Amazon Prime.
12. Showgirls (1995)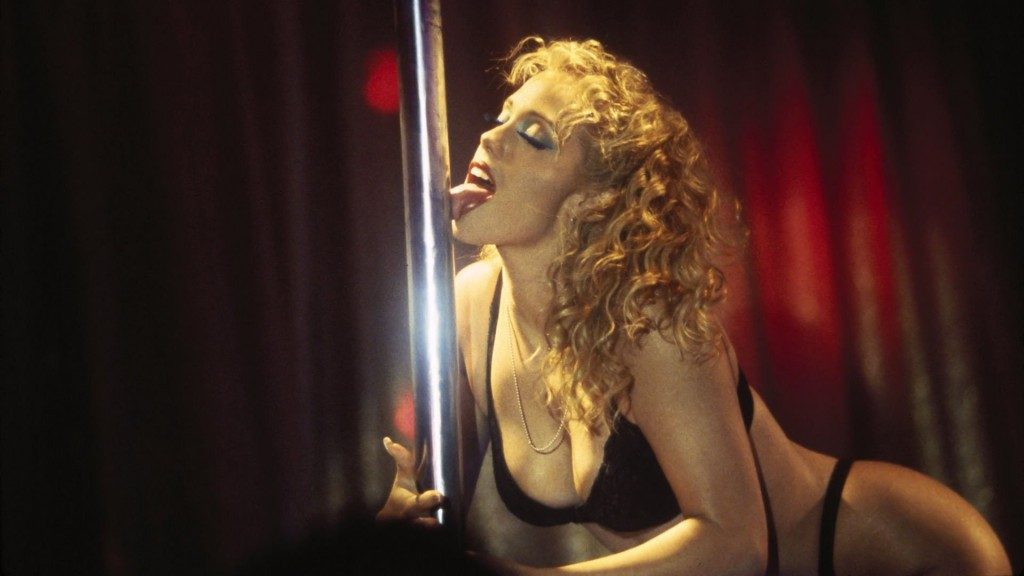 Nomi is a beautiful girl from the suburbs looking to make it big in the city of dreams Las Vegas. However, truth quickly becomes apparent to Nomi as she has to settle for a job of a stripper and lap dancer at a flimsy club. Trying to make her way up the ladder she resorts to many unfair and morally questionable means that make her question if it's worth it. A movie that tells about how the glamour of big cities strip innocent girls of their purity and make them take hard decisions, this is Showgirls.
Read More: Best Lifetime Movies of All Time
11. What Happens in Vegas (2008)
After a night of fun, frolic, and a lot of booze, Jack and Jo find themselves married to each other. I know it happens a lot in Vegas, what being married to a stranger and all. It just seems very strange to me. Anyway, along with being stuck in their false marriage the duo also has to decide what to do with the jackpot they hit the previous night. With the court ordering them to work on their relationship and each of them trying to get their hands on the money, the story becomes a comedy, and then a loves story faster than you can say 'Sin City'.
Read More: Best Alien Horror Movies of All Time
10. 21 (2008)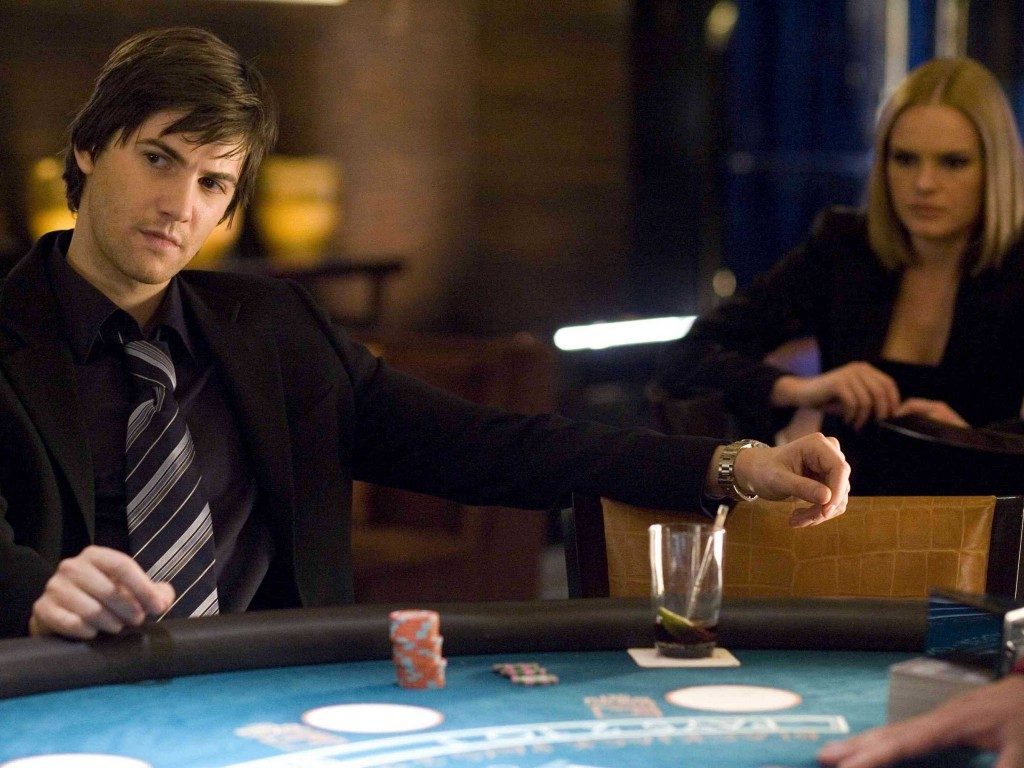 Ben Campbell is a brilliant student with a penchant for mathematics. His maths professor chooses him to be a part of his game battalion. Their task? Count cards while playing Blackjack in the prestigious casinos of Las Vegas and fool the House into losing millions of dollars. While garnering fame and money, Ben forgets his roots and becomes full haughty and self-obsessed. It takes a loot of his own loot, and his girlfriend walking out, for him to realise what is more important and how to set things right.
Read More: Best Ice Skating Movies of All Time
9. The Cooler (2003)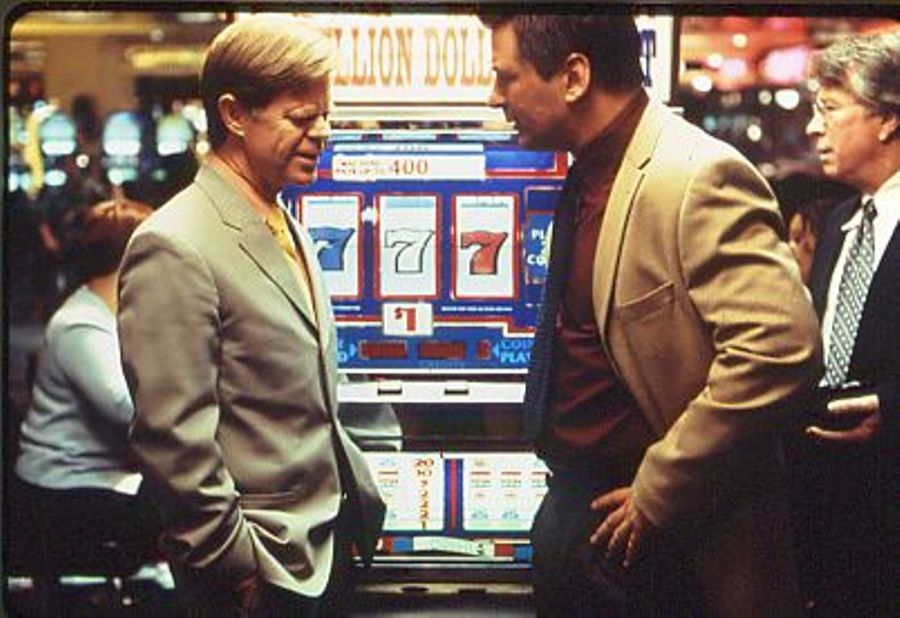 For those who don't know, 'Cooler' is a person used by casinos to bring down the luck of a team of gamblers so as the house wins more. It's quite superstitious if you think about it, but such is life. A lifelong cooler Bernie Lootz with terrible luck and worse life sees his luck change when Natalie walks into his life. His boss is apparently not happy with this development as his business is suffering. Watch as Bernie tries to end up with the girl who revived his luck while his boss tries his best to separate the two of them so that Las Vegas doesn't lose a great cooler.
Read More: Best Fairy Tale Movies of All Time
8. Ocean's Thirteen (2007)
Back in action after many years, Danny Ocean and his gang are out on a personal vendetta. When Reuben the darling of the group is rendered in a waking coma by ruthless casino owner William Bank (Al Pacino), the team of master thieves have to return to Las Vegas for one last heist. In this final instalment of Ocean series watch as George Clooney and Brad Pitt alongwith the team hunt Al Pacino in a battle to bereft him of all he loves and of course to stay alive.
Read More: Best Spider Movies of All Time
7. Last Vegas (2013)
Billy, Paddy, Archie, and Sam are childhood friends now in their ripe old age and struggling to stay relevant in their miserable life. When Billy the most eccentric and wealthy of them all is about to get married yet again, he invites his dear friends for the last trip to Las Vegas, the kingdom of dreams. Once there several conflicts emerge among the friends, mainly the love-hate relationship between Billy and Paddy. A comedy movie that pinches your heart every once in a while, Last Vegas is an assortment of legends if ever there was one.
Read More: Michael Douglas Movies
6. Now You See Me (2013)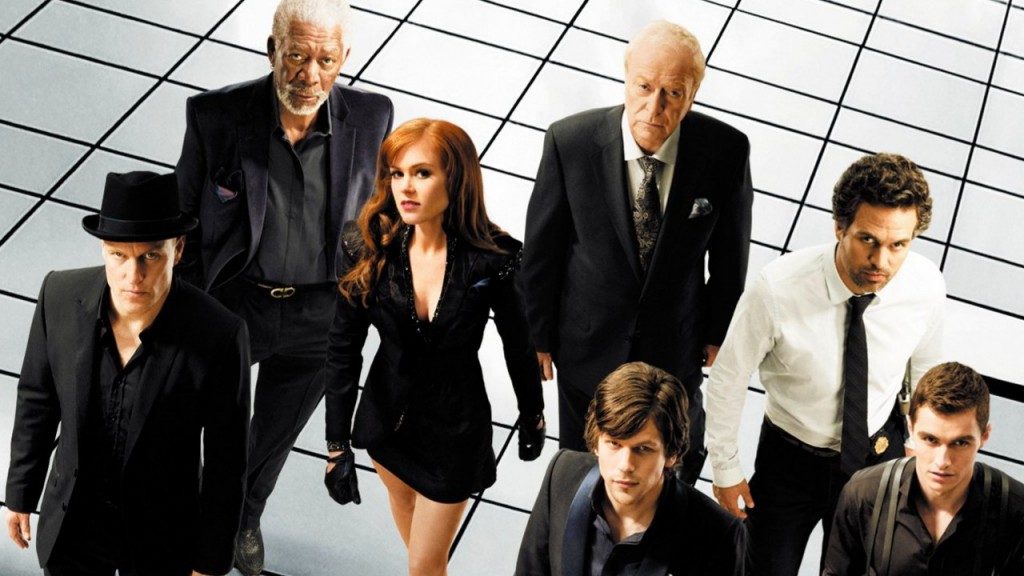 Four down and out magicians are contacted by a mysterious society to follow a gauntlet that will prove them worthy to be a part of their prestigious organisation. Sounds simple right? Think again. Master magician Daniel Atlas (Jesse Eisenberg) alongwith his mentalist friend Merritt McKinney (Woody Harrelson), expert locksmith Jack, and beautiful assistant Henley have in the Sin City. They are here to perform the biggest magical show of the century 'The Four Horseman' where the sponsor, the audience, and even the four of them don't know what's about to happen. In a race against time, FBI, and a magic debunker the four horsemen must find out if there really is an 'Eye' or they are being conned just like the others being conned by them.
Read More: Best Ship Movies of All Time
5. Ocean's Eleven (2001)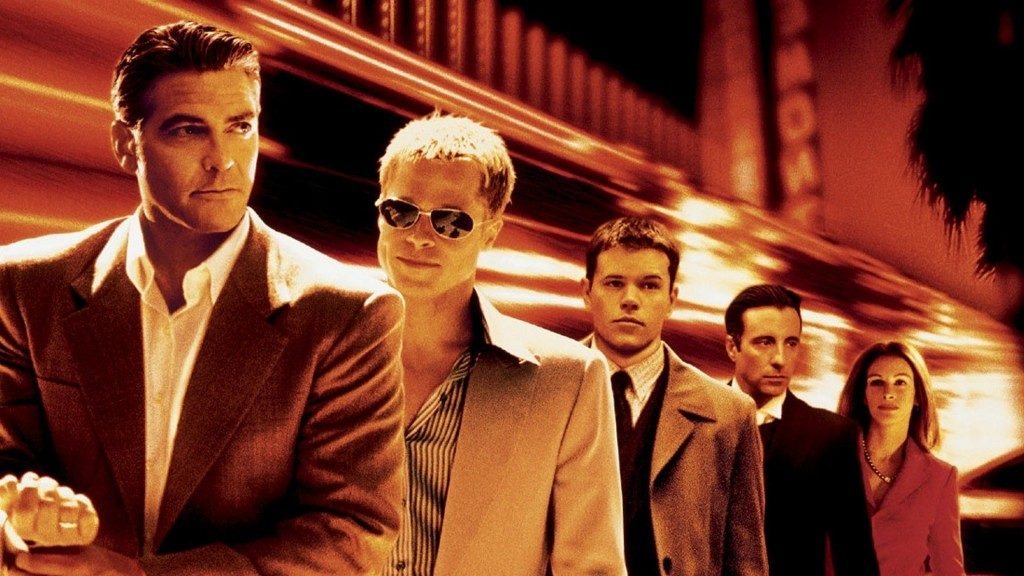 The con is on as Danny Ocean (George Clooney), the master thief is out of prison looking for his wife. When he finds Tess (Julia Roberts) in the arms of the man he has decided to loot, Danny thanks fate and plans the double whammy with ten of his most trusted associates. Terry Benedict, the owner of the three most prominent casinos of Las Vegas, is in the crosshairs of this deadly team with 150 million in the pot. Let's see who wins and who remains alive?
Read More: Best Danish Movies of All Time
4. The Hangover (2009)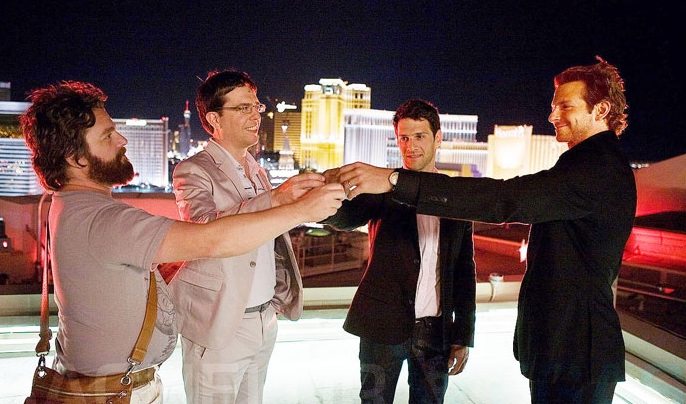 Doug and his buddies Phil (Bradley Cooper), Stu, and Alan (Zach Galifianakis) are on a bachelor trip to Las Vegas to celebrate Doug's last night of freedom. However the day after they almost doze themselves to death with drugs, booze and whatnot, the gang wakes up with a feeling that they might have taken it a little too far. To their dismay, Phil, Stu, and Alan realise that along with a splitting headache they've got and the memories of last night they don't have; they also have no idea where Doug is. With very less time left for the wedding, the three musketeers must find their friend, in a Las Vegas version of National Treasure.
Read More: Best Filipino Movies of All Time
3. Fear and Loathing in Las Vegas (1998)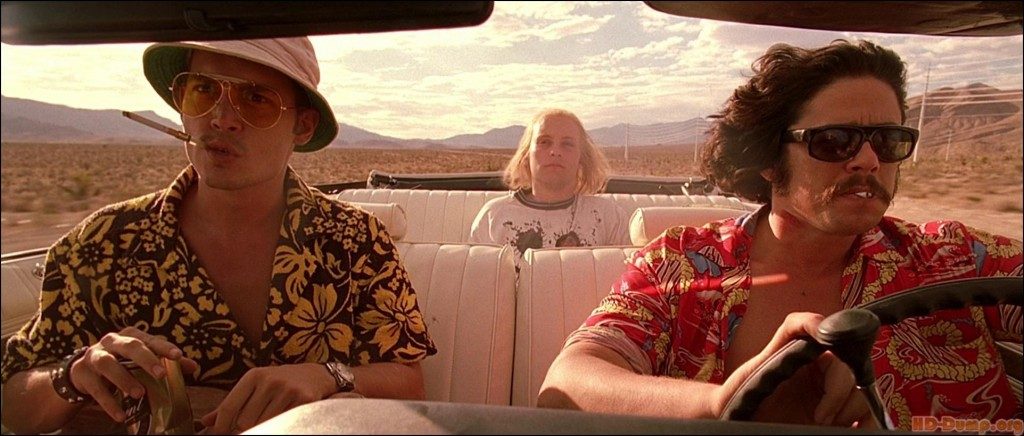 Raoul (Johnny Depp) and his lawyer Dr Gonzo (Benicio Del Toro) are out on the trip of their life. Travelling in a Red Impala full of all kinds of drugs the duo is heading to the city of Las Vegas to cover a motorcycle race. I tell you, these people know how to party. Based on Hunter S. Thomson's classic trip to the Sin City, this movie tells about the joys and perils of pleasure, and where they might take you. Challenging the restraints of life on every curve, the two psychopaths realize how these drugs have affected their life, and that it is their choice whether or not to continue allowing them to do so.
Read More: Best Country Music Movies of All Time
2. Casino (1995)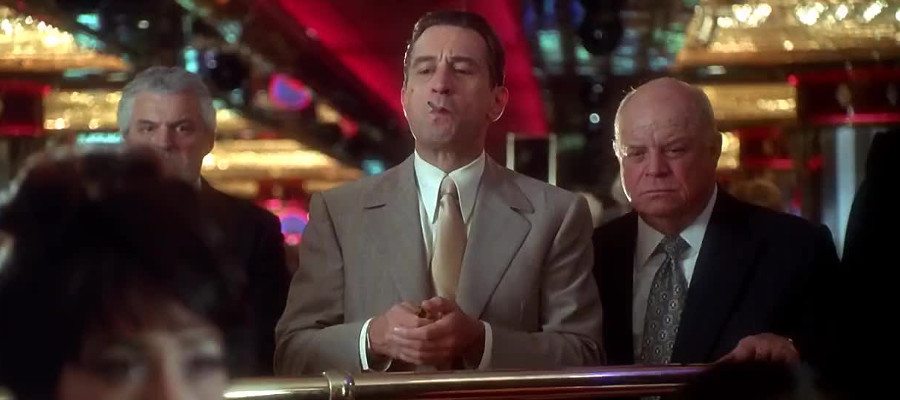 Las Vegas is a strange place. On the one hand, are the shiny casinos and wealthy individuals enjoying their spoiled life. And on the other hand, are the poor suckers losing their hard earned money to the house and the thugs making sure the ball keeps rolling. In the 1970s Sin City, Ace Rothstein and Nicky Santoro are two childhood friends who have made it big in this city of giants and dwarves. When Ace a ruthless casino owner ends up opposite his enforcer friend Nicky in a brawl for money and love, the streets of this dual city are red with blood.
Read More: Best Roman Movies of All Time
1. Leaving Las Vegas (1995)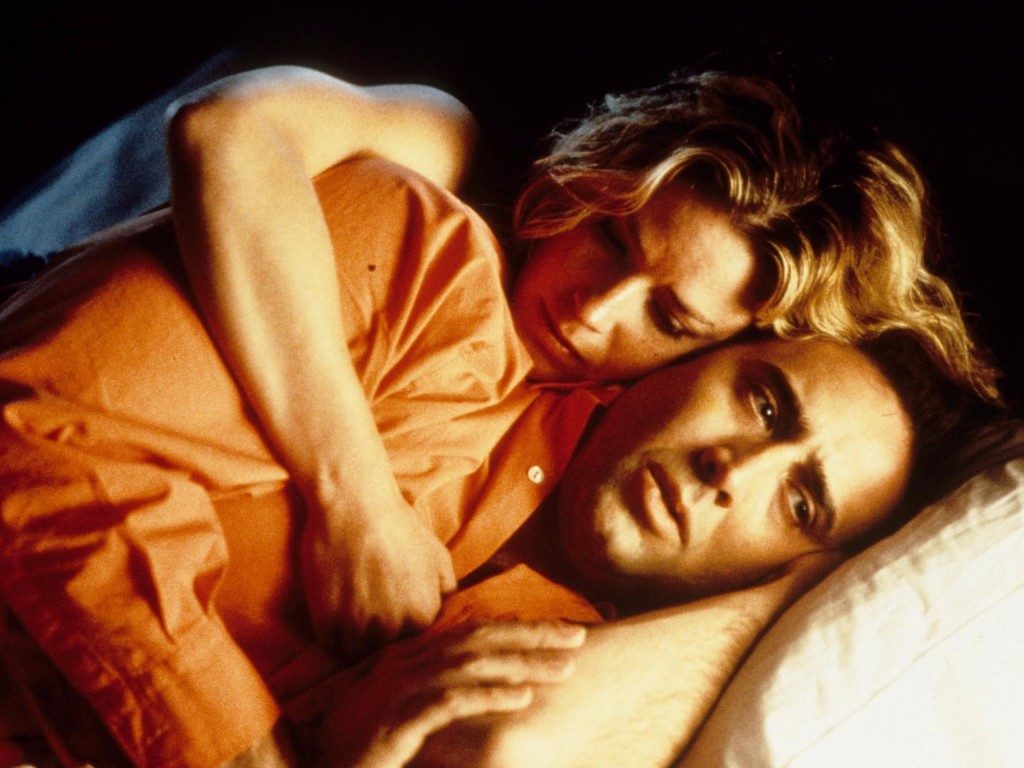 Ben Sanderson (Nicolas Cage), an acclaimed Hollywood screenwriter, has lost his inspiration along with everything he owned and loved, due to his love for alcohol. Realizing there is no way back, Ben chooses to commit suicide. And which place does he select to end his miserable life? Las Vegas. Once there he meets a lonely and desolate prostitute Sera (Elisabeth Shue), which like him is lost in the crowds. He accepts to live with her on the condition that she doesn't persuade him to abandon what he came there to do. Where will these lost souls reach, while walking hand in hand?
Read More: Nicholas Cage Movies