Music is a powerful tool for storytelling and many filmmakers do not underrate it. Country music, in particular, has influenced many filmmakers and actors. Whether they are telling a fictional story or paying homage to a country music star, the ten movies featured on this list stand out because of its storytelling and performances. If you are a fan of this music genre or seek to know it better, you should check out these top movies with country music ever. You can watch some of these best country music movies on Netflix, Hulu, or Amazon Prime.
10. Urban Cowboy (1980)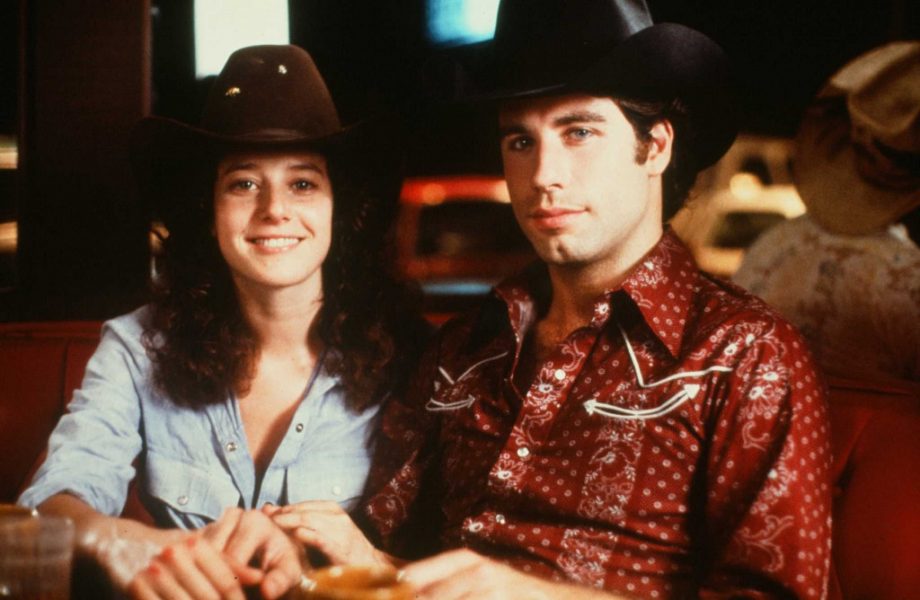 Cowboy Bus Davis moves to the city to work with his uncle on a refinery. During his spare time, he hangs out at Gilley's Club. And that's where he meets Sissy, falling completely in love with her. His move to the big city makes him learn about life and love. Directed by James Bridges, "Urban Cowboy" was nominated for two Golden Globes because of Debra Winger's mesmerizing performance. It also stars John Travolta who does a good job in making the audience care about his character.
Read More: Best Baseball Movies of All Time
9. Country Song (2010)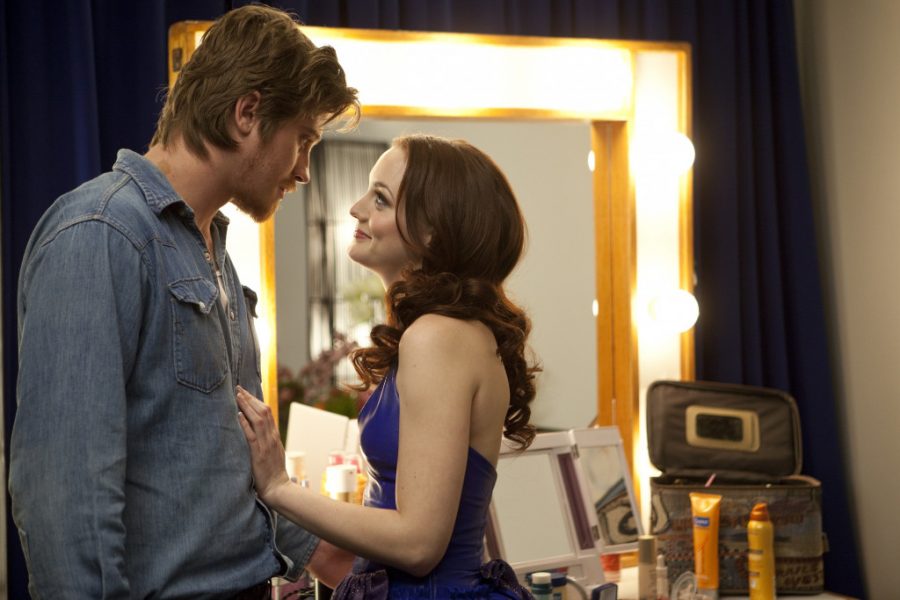 This drama follows a rising country music songwriter and a fallen star as they work together and work their way to fame. However, when romance begins to spark between them problems begin to follow them. "Country Song" has an incredible soundtrack which really deserved the Best Achievement in Music in the Academy Awards of 2011. Starring Gwyneth Paltrow, Tim McGraw, Garrett Hedlund, and Leighton Meester, this drama is surprising because of its plot and performances. Country music fans will love it.
Read More: Best Basketball Movies of All Time
8. Honkytonk Man (1982)
Set in Oklahoma during the Great Depression, "Honkytonk Man" follows a dishonest country-western musician, Red Stovall, after he is invited to audition for the Grand Ole Opry. Thus, he sets outs to Nashville with his father and nephew, and so it begins a hilarious but realistic journey through the 1930s. Clint Eastwood's movies always have an entertaining and unique atmosphere, and this is no exception. Additionally, "Honkytonk Man" became a small classic of this genre because of its outstanding depiction of depression and marvelous soundtrack. The highly developed characters and Eastwood's acting also do not hurt its reputation.
Read More: Best High School Romance Movies of All Time
7. Pure Country (1992)
Dusty Chandlers is a famous country musician, but he feels lost in all the smoke and light effects. Therefore, he decides he must find his real country roots, beginning an adventure with lots of music and romance. Directed by Christopher Cain, "Pure Country" is an entertaining drama about a struggling and unhappy artist. Besides having a great story, it also features an incredible soundtrack. This movie stars George Strait, an American country music singer, and songwriter.
Read More: Best Vietnam War Movies of All Time
6. Nashville (1975)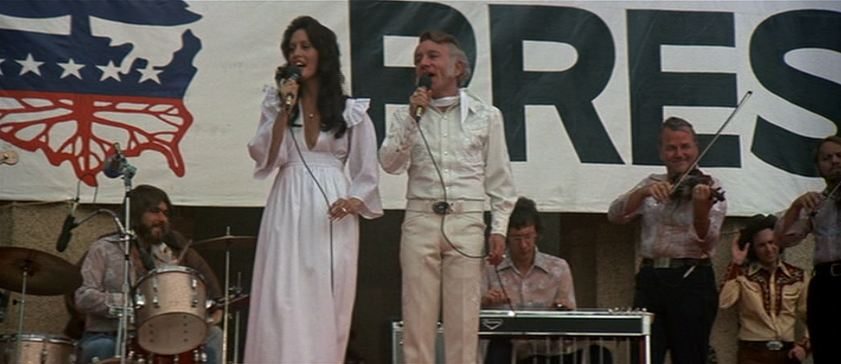 This movie provides a commentary on American society of the seventies by focusing on the Nashville country and gospel music scene. It follows a group of people connected with the music business whose stories intersect. Barbara Jean is the queen of Nashville, but she is going through a tough time. On the other hand, we have Opal, a foreign journalist visiting the area. By telling the story of twenty characters, Robert Altman is able to criticize the American culture, patriotism, and politics. Moreover, it manages to balance incredibly funny and dramatic moments.
Read More: Best Movie Soundtracks
5. Sweet Dreams (1985)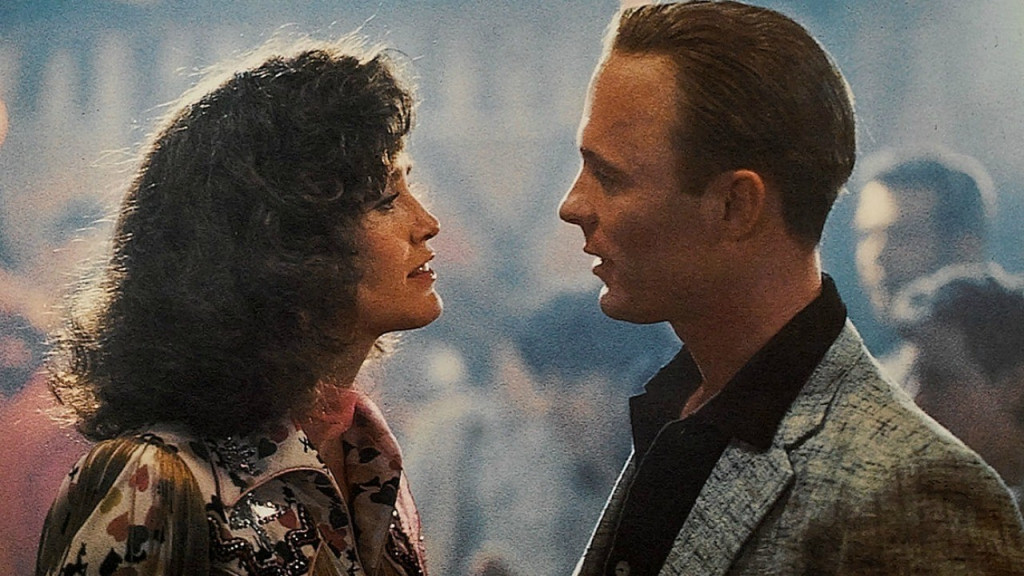 Actress Jessica Lange is Patsy Cline, the first female solo artist to be elected to the Country Music Hall of Fame. "Sweet Dreams" covers her passionate life from 1956 to 1963, through her marriage to Charlie Dick until the tragic plane crash that ended her life. Biographical dramas are difficult to do, but the reward is enormous when done right. "Sweet Dreams" is one of those cases that combines wonderful acting with a magnificent life story. Jessica Lange is brilliant as Patsy. Moreover, she and Ed Harris make a fantastic duo due to a hypnotic chemistry. Additionally, this film has a soundtrack that you should not miss.
Read More: Best Tornado Movies of All Time
4. O Brother Where Art Thou? (2000)
It is 1937 and three convicts manage to escape from jail to search for a hidden treasure. Ulysses Everett McGill and his companions Delmar and Pete not only have to hide from a relentless lawman but also have to deal with a series of strange people they meet along the way. Loosely based on Homer's "Odyssey", "O Brother Where Art Thou?" is a powerful comedy with wonderful characters. The Coen Brothers managed to create a refreshing and hilarious adventure with great music. Nominated for two Academy Awards, it stars George Clooney, John Turturro, and Tim Black Nelson.
Read More: Best Horse Racing Movies of All Time
3. Crazy Heart (2009)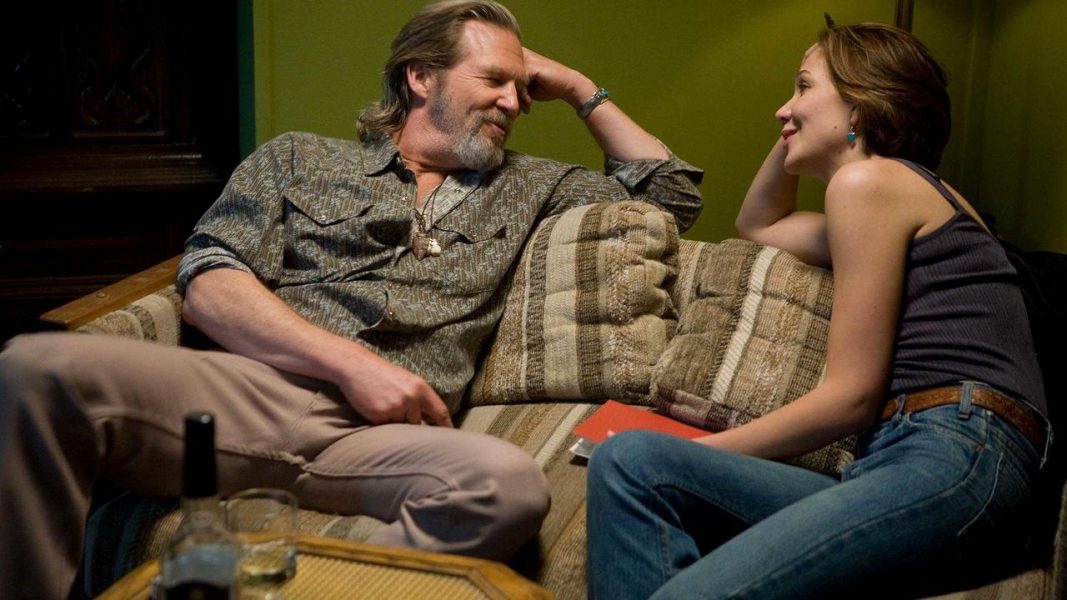 Bad Blake is a faded country music musician who has had too many hazy days and boozy nights. After a gig, Blake meets a sympathetic journalist who is there to do a story on him. Unexpectedly, they both find comfort in each other and a romance begins. Those who appreciate character development, multi-dimensional characters and a unique romance will certainly love "Crazy Heart". Although it does not feature high levels of drama or a fast-paced story, this movie manages to keep its audience attentive due to a plausible and real story. Moreover, Jeff Bridges and Maggie Gyllenhaal give brilliant performances.
Read More: Best Golf Movies of All Time
2. Coal Miner's Daughter (1980)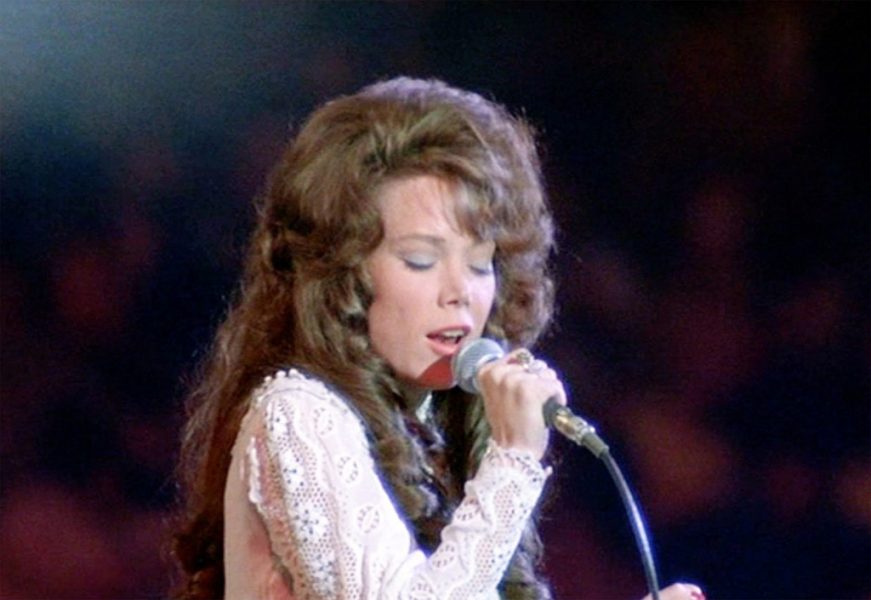 "Coal Miner's Daughter" is the biographical story of Loretta Lynn, a superstar country singer raised in rural Kentucky. At only thirteen years old, Loretta married Doolittle Lynn, who recognized her musical talent. With his support and despite having four children, Loretta found time to write and perform her songs at local fairs. Loretta Lynn's life is amazing since she rose from humble beginnings to stardom, revolutionizing country music forever. This film is an honest and accurate attempt to honor this legendary woman. With brilliant performances and a lot of touching moments, it is a classic film for country music fans.
Read More: Best Medieval Movies of All Time
1. Walk the Line (2005)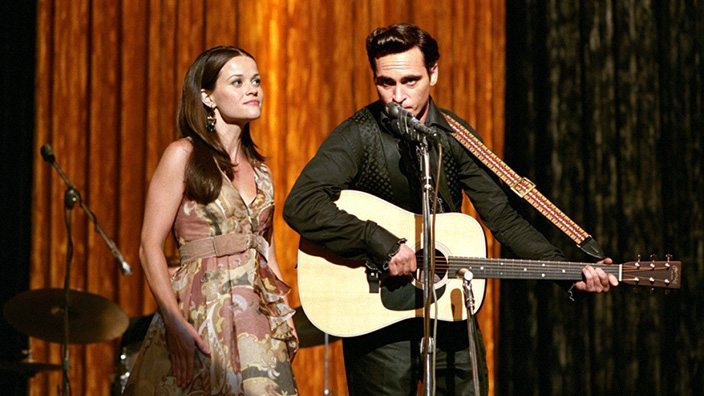 "Walk the Line" chronicles the life of music legend Johnny Cash. From his infancy on a small farm in Arkansas during the Great Depression to his relationships with his older brother, his first wife Vivian, and June Carter. Nominated for five Academy Awards, this biographical movie tries to truthfully tell its story without prejudices, and it really accomplishes that. Moreover, Joaquin Phoenix and Reese Witherspoon are mesmerizing as Johnny Cash and June Carter. Their chemistry, especially during the on-stage duets, is incredible.
Read More: Hijack Movies