Choosing the best baseball movies ever is not an easy task to do. Baseball movies are typically tales of excitement and inspiration with diverse and entertaining stories. And, because this is a very cinematic sport, even people who are not fans of baseball tend to love movies that feature it. One more thing: baseball movies are really good for kids. From documentaries to biographical dramas, these is the list of top baseball movies ever. You can also watch some of these best baseball movies on Netflix, Hulu or Amazon Prime.
10. Ballplayer: Pelotero (2011)
This documentary follows two 16-year-old Dominican prospects as the most important day of their lives is approaching: the day they can officially sign a major league contract. "Ballplayer: Pelotero" is a well-crafted piece of journalism that shows the true story behind Dominican baseball. It is an interesting and eye-opening look at the world of baseball that never loses its pace.
Read More: Best Movies About Blindness
9. The Natural (1984)
Despite being an unknown middle-aged man, Roy Hobbs (Robert Redford) is hired by the New York Knights to help them get to the top of the league. Hobbs believes his bat has magical powers since it was made of wood from a tree that was split into pieces after a powerful lightning bolt stroke it. Nominated for four Academy Awards, "The Natural" is much more than a baseball movie. It follows a story about faith, right and wrong, good and evil, and the power of family. If you are looking for a movie that blends fantasy and sports perfectly, this is the one.
Read More: Best Schizophrenia Movies of All Time
8. Major League (1989)
With a script and direction from David S. Ward, "Major League" revolves around Rachel Phelps, an exotic dancer who inherits the Cleveland Indians baseball team after the death of her husband. However, she wants to move the team to Miami because of the warmer climate and better stadiums. To do that, she fields the worst possible team since the season attendance has to be really low. But when her plot is uncovered, the team starts to win just to infuriate her. "Major League" is one of the best sports/comedy movies of all time because of an incredible cast ad a script that will make laugh from beginning to the end.
Read More: Best Bullying Movies of All Time
7. The Bad News Bears (1976)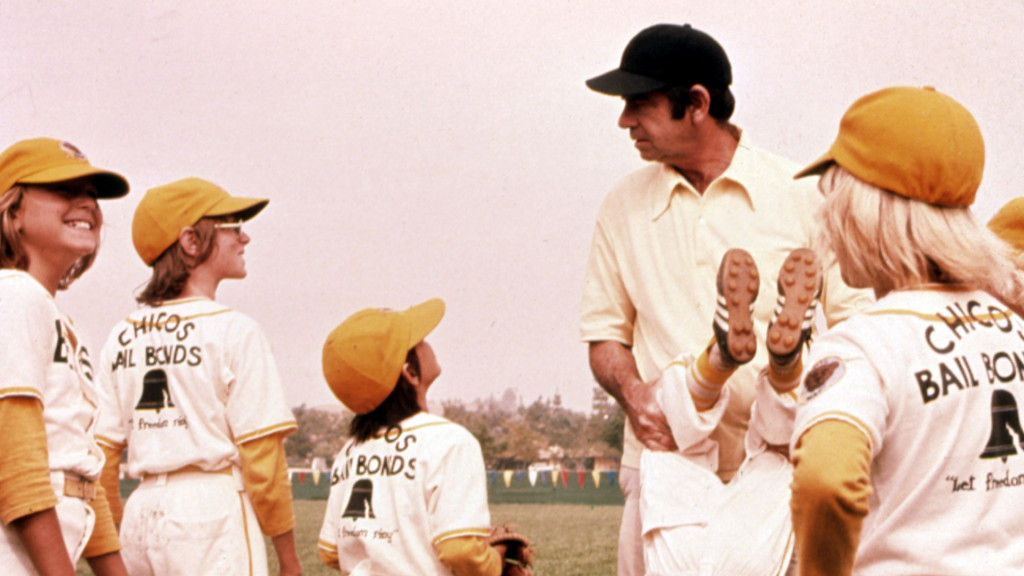 "The Bad News Bears" takes a deep look at a little league of baseball in Southern California. We follow an ex-minor leaguer named Morris Buttermaker who accepts to coach the Bears for money. The Bears is a team of misfits who have no apparent special talent for baseball. Upon realizing the team is nearly hopeless, Buttermaker brings aboard Amanda Whurlizer, a skilled pitcher, and Kelly Leak, a troublemaker that has some baseball talent. Will these new additions to the team bring enough confidence to win the championship games? This classic comedy about growing up was directed by Michael Ritchie and written by Bill Lancaster.
Read More: Best Nun Movies of All Time
6. The Pride of the Yankees (1942)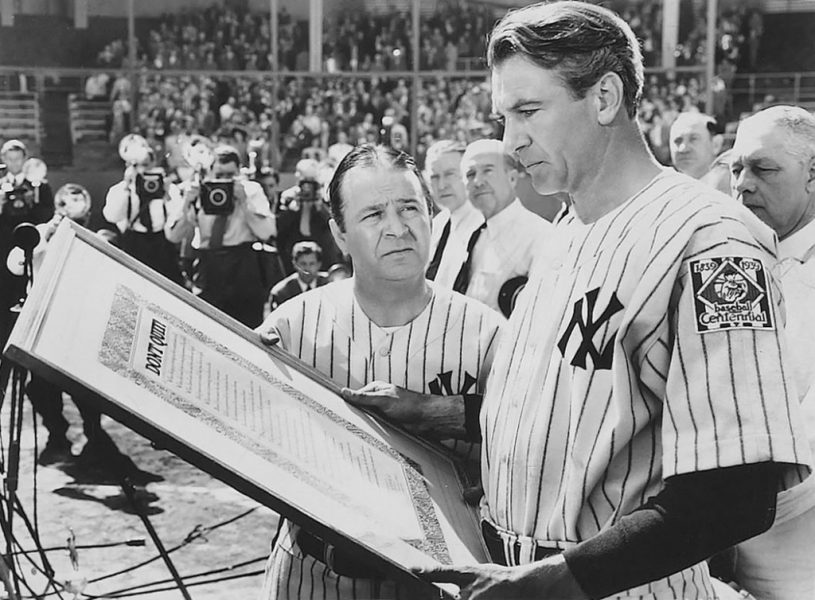 This biographical drama follows the life story of baseball player Lou Gehrigh, who played in 2130 consecutive games before dying at age 37 to ALS, a deadly nerve disease which now has his name. Gary Cooper and Teresa Wright give mesmerizing performances as Lou and Eleanor Gehrig. That is because "The Pride of the Yankees" became such a phenomenon for baseball fans.
Read More: Hockey Movies
5. A League of Their Own (1992)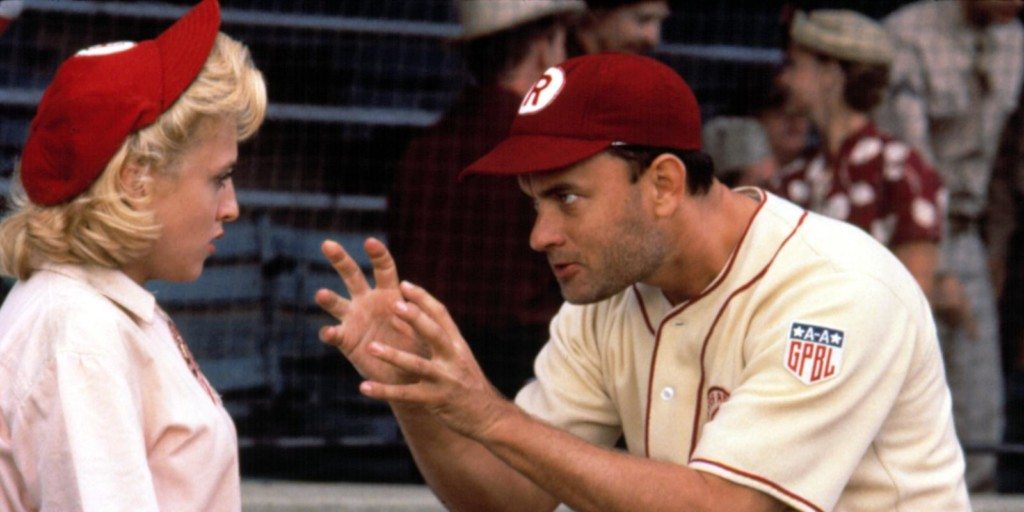 In a small town of Oregon live two competitive sisters, Kit and Dottie, who decide to participate in the Women's Baseball Association. World War II had a big impact on society since men had to fight at the war, leaving baseball teams empty. Walter Harvey fears professional baseball will put on hold during the war, so he creates a professional baseball league for women. Kit and Dottie end up on Jimmy Dugan's team, a former baseball star ruined by alcohol and shame. Starring Geena Davis, Lori Petty, Tom Hanks, "A League of Their Own" is an inspiring drama with a positive message and amazing performances.
Read More: Best Pregnancy Movies of All Time
4. Bull Durham (1988)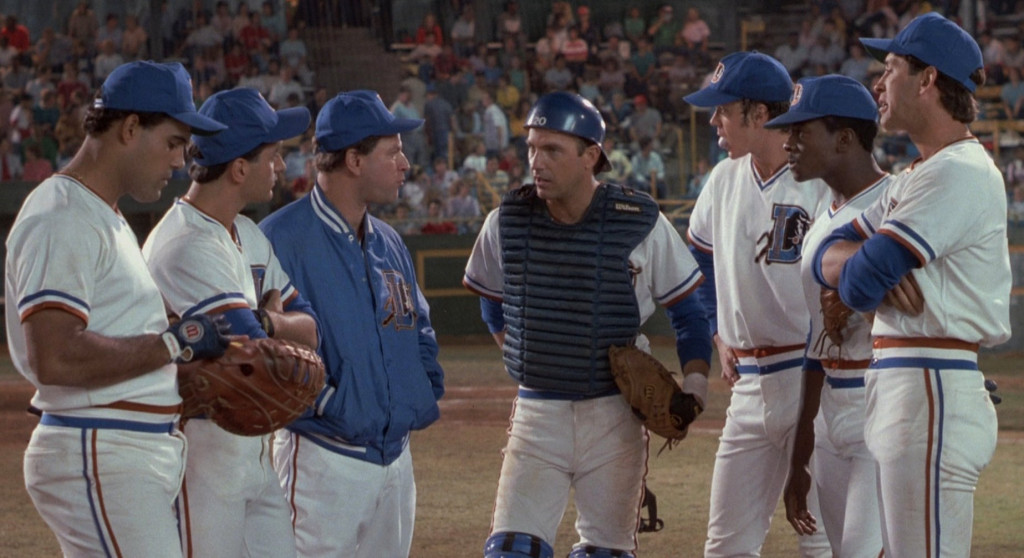 Directed and written by Ron Shelton, "Bull Durham" follows Crash Davis, a veteran in a minor baseball league, set to educate rookie pitcher Ebby LaLoosh. When Annie starts flirting with both of them, their relationship starts to get complicated. However, Annie and Crash have one goal in common: to help shape Ebby into a major-league talent. Nominated for one Academy Award for Best Writing, "Bull Durham" stars Kevin Costner, Susan Sarandon, and Tim Robbins.
Read More: Best Time Loop Movies of All Time
3. Moneyball (2011)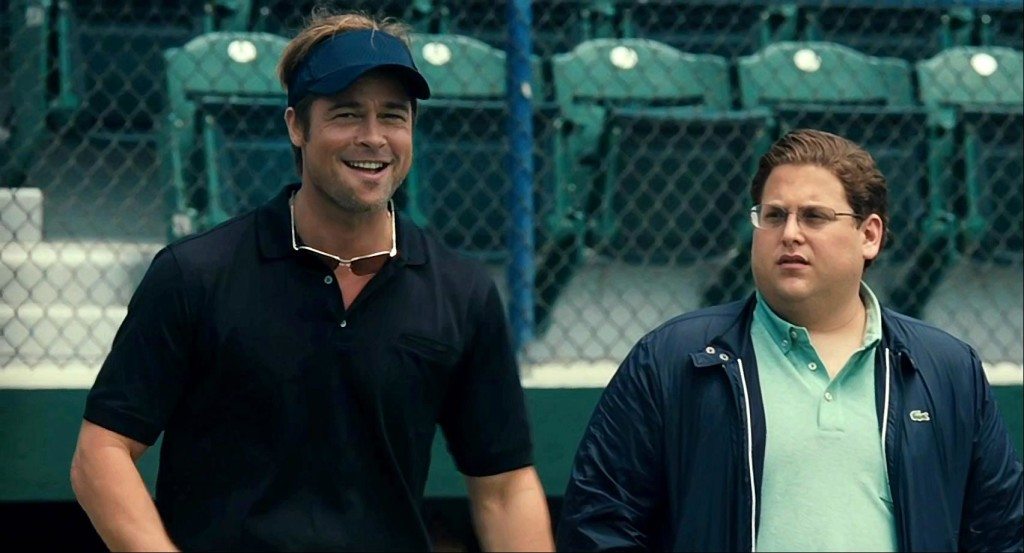 In 2001, Oakland A's General Manager Billy Beane is trying to field a competitive team with the lowest salary constraint in baseball. Therefore, he tries to assemble a team by employing a computer-generated analysis to acquire new players. Nominated for six Academy Awards, including Best Motion Picture of the Year, "Moneyball" is an inspiring drama about perseverance. Starring Brad Pitt, Jonah Hill, and Philip Seymor Hoffman, this film will move and entertain baseball fans and non-baseball fans alike. Besides having an amazing direction, Sorkin and Zaillian's script is flawless.
Read More: Best Hood Movies of All Time
2. The Sandlot (1993)
In the summer of 1962, Scotty Smalls moves to a new neighborhood and he really wants to make new friends and learn how to play baseball. Benny "The Jet" Rodriquez takes him under his wing and he joins The Sandlot boys. And a summer full of adventures involving baseball begin. Directed and written by David Mickey Evans, "Sandlot" is an amazing family film set to entertain not only kids but also parents. Although the plot is quite simple, this dramedy has excellent acting and direction.
Read More: Best Robot Movies of All Time
1. Field of Dreams (1989)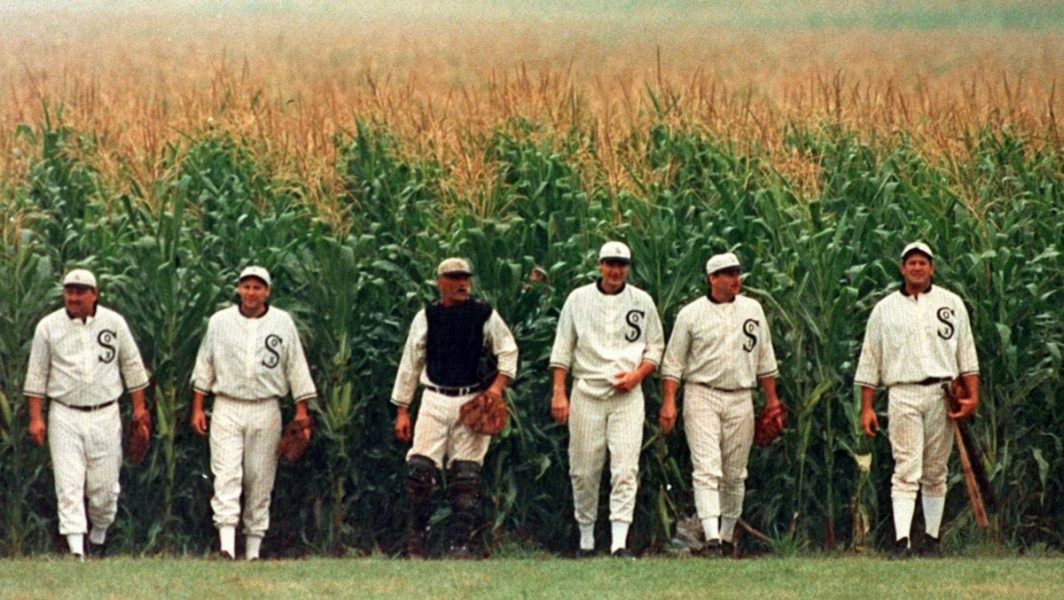 Ray Kinsella is a thirty-six-year-old Iowa farmer that starts to hear a mysterious voice in his cornfield compelling him to build a baseball field. "If you build it, he will come." Afterward, the ghosts of Shoeless Joe Jackson and other seven Chicago White Sox players appear. These eight players were banned for life from the sport for throwing games during that 1919's World Series in exchange for money. However, he continues to hear the mysterious voice so he seeks the help of a solitary author to find the meaning behind it. Nominated for three Academy Awards, "Field of Dreams" stars Kevin Costner, James Earl Jones, and Ray Liotta.
Read More: Cricket Movies