Bringing a child to life can be one of the most magical moments of a person's life. However, the circumstances that surround it might not be so magical. Cinema's depictions of pregnancy over the years reflect exactly that, it is more than the image of flawless bliss. Some of these films are quirky and indie, others are Golden Globe nominees, and there are even blockbusters. From more terrifying and unconventional perspectives on it, to more normal, funny and beautiful ways the child is welcomed to the world, these are the movies for expecting mothers. Here is the list of top pregnancy movies ever. You can watch some of these best movies about pregnancy on Netflix, Hulu, or Amazon Prime.
16. Nine Months (1995)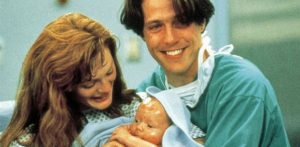 Samuels' life is perfect… until he finds out his girlfriend is pregnant. Now he must change his lifestyle and face the issues that come with being an expecting father. Director Chris Columbus (Harry Potter and the Sorcerer's Stone) gathers an unforgettable cast that includes Julianne Moore, Robin Williams, Joan Cusack, Tom Arnold and Jeff Goldblum. The film is actually an American remake of a French film.
Read More: Best Nun Movies of All Time
15. Baby Boom (1987)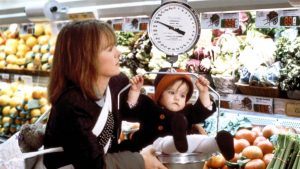 J.C. Wiatt (Diane Keaton) is a successful New York businesswoman that sees her life completely changing when she inherits a baby girl from a distant relative. Nominated for two Golden Globes, "Baby Boom" has a fantastic performance by Diane Keaton and an amusing script. Although the story doesn't hold a lot of suspense (you know where it is going in the beginning), that doesn't lessen the enjoyment. Keaton's character has a good character development since she has to grow up and become a more whole person than just the business tiger she was.
Read More: Best Movies About Alcoholism of All Time
14. She's Having A Baby (1998)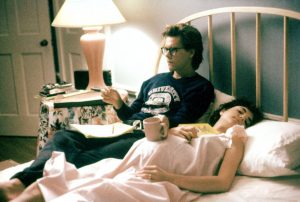 Kevin Bacon and Elizabeth McGovern star as a newly married couple whose relationship is tested when they receive news that a baby is on the way. John Hughes is an incredible director that created classics like "The Breakfast Club" or "Ferris Bueller's Day Off". Although he is most known for his teen comedic dramas, "She's Having a Baby" is a good example of the director's versatility. The film does centers heavily on the psychological impact that such a moment can have on a couple, and deserves more recognition for trying to delve into some deeper, important themes.
Read More: Best Haunted House Movies of All Time
13. Shelley (2016)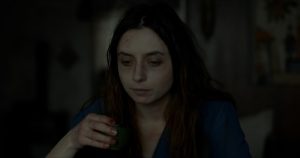 This Danish horror film is probably not the best choice for any pregnant women out there at the moment, but a true delight for the chilling-atmosphere-seeking viewers. The strange and mysterious mood set out all along the story has a powerful consistency and the isolating tension is injected under the skin with its slow-paced storyline. Although vague, it gives space to the viewer's interpretation and contains a message through its characters that is important to notice. So, what is it all about? The story is simple and observes how a couple living in a lake-house welcome their new Romanian maid and later ask her if she's willing to carry the wife's child, as she's not physically capable of doing so, in exchange of a paid apartment for the maid and her 5-year-old son. She accepts, however things seem to become strange around the house and inside herself.
Read More: Best Adolf Hitler Movies of All Time
12. Generation (1969)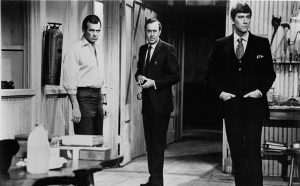 This pretty unknown 1969 film stars Kim Darby as a young woman named Doris Bolton who is nine months pregnant and almost ready to deliver. Together with her photographer husband, they decide they want the delivery of the baby to occur in the most natural form possible, against the standards of society, at home, with no drugs, doctors or external help. This decision shocks and worries Doris' businessman father who immediately flies to New York in order to attend and help this unconventional childbirth. "Generation" is a charming and amusing piece of work depicting the encounter of different characters, enchanting the screen with funny lines, on the most important event of life : the birth of a child and of a new generation.
Read More: Best Cheerleading Movies of All Time
11. 17 Girls (2011)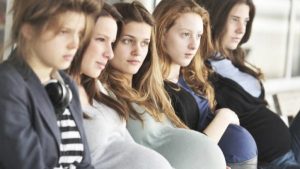 Based on a real-life story that happened in a Massachusetts high-school back in 2008, this film's story follows the pregnancies of 17 teenage girls who decide to all become pregnant at the same time after one of them does so accidentally. They all come from a home in which they feel disconnected or ignored by their parents and in order to secure this lack of love and interest, come to believe a child is the right solution for their lives. The film looks at this story from a certain distance as the understanding of each character's actions might not even truly be understood by the characters themselves. They are young girls who avoid the realistic matters of life and take the birth of a child as something less serious as it really is. An impulsive collective decision that, we'll see does not end up like the dream they had planned for. However it gives us the opportunity to see a different perspective and form of the pregnancy phase of a woman, or should i say, women.
Read More: Best Airplane Hijack Movies of All Time
10. Saved! (2004)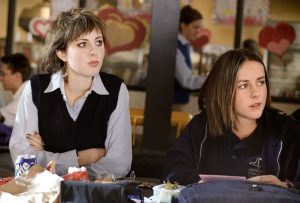 This sweet coming-of-age comedy is funny, smart and above all very entertaining. As some might say, it is a respectfully treated satire embedded in the whole teenage school ambience, promoting in the end tolerance and acceptance of each other's differences and beliefs. Set in an American Christian High School, we're faced with Mary's conflictual situation when her perfect boyfriend admits to her his realisation of being gay, which she accidentally hits her head to as a response and receives a message from Jesus where she's told she must help him in all possible ways. Interpreting it in a certain way, she gives up her virginity to "lead him back" into heterosexuality, only to find herself pregnant later on, after her boyfriend has been sent to a Christian treatment centre. Now she's faced with a secret she must hide in order to protect herself from all sorts of problems, as we can imagine, from an environment like this one.
Read More: Best DreamWorks Movies of All Time
9. What to Expect When You're Expecting (2012)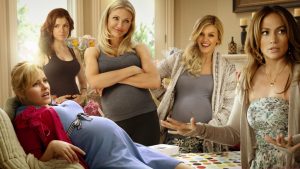 In this film, we follow the lives of five interconnected couples as they experience the thrills and surprises of having a baby. This is a film about life's unpredictability and how sometimes, no matter how hard you plan your life, it won't go as you expected. All the couples are different, portraying a large size of our society. "What to Expect When You're Expecting" is a great comedy that will make you learn some stuff along the way.
Read More: Best Sci-Fi Horror Movies of All Time
8. Baby Mama (2008)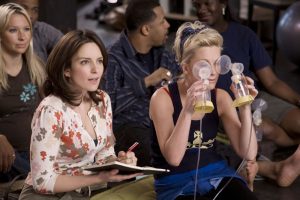 Successful and single businesswoman Kate Holbrook has put her career ahead of a personal life. Now 37, she's finally determined to have a kid on her own. However, she discovers she is infertile and hires a peculiar woman to be her surrogate. Tina Fey has a lot of talent not only as a writer but also as an actress. She made her character believable and neurotic, but still likable. The same can be said for Amy Poehler. Also, their chemistry is incredible. "Baby Mama" is very funny and original; and a great indication that we should see these two women together more often.
Read More: Best Black Comedy Movies of All Time
7. Waitress (2007)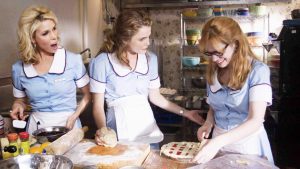 Jenna is a small-town waitress at Joe's Diner, who has a passion for making delicious pies. However, she is in an unhappy marriage to her controlling husband, Earl. When she discovers she's pregnant with Earl's baby that only makes her more motivated to change her life and find happiness. "Waitress" is not your typical romantic comedy. Beautifully written and acted, this film stars a magnificent Keri Russell in a life-changing character. Adrienne Shelly who acted in wrote and directed the film created a moving film that feels so real you are going to wonder if it is not based on a true story.
Read More: Best Stop-Motion Animation Movies of All Time
6. Bridget Jones's Baby (2016)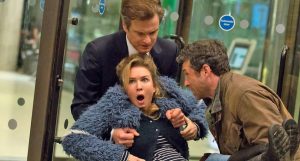 I absolutely had to include Bridget Jones in this list. In this new film, Bridget Jones' life is interrupted when she finds herself pregnant and is not sure who is the father. Love is once again a problem for Bridget. You will enjoy this film because it is filled with past references and well-loved characters. Once again we follow Bridget as she searches for someone to say "I love you". And although Renee Zellweger was totally unrecognizable, she still brought the quirky character to life in a brilliant way. A simple well-developed story with familiar settings make this one a must watch for those who love romantic comedies.
Read More: Best Sci-Fi Thriller Movies of All Time
5. Away We Go (2009)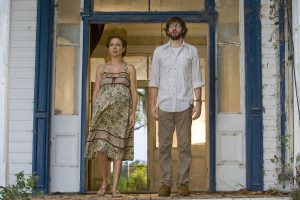 Mid-thirty somethings Burt Farlander and Verona De Tessant are expecting their first child. In order to find a perfect place to start their family, they decide to travel around the U.S. We follow them through this difficult personal journey of finding out what "home" really means. This film has the perfect balance between humor and poignancy, which keeps your attention throughout the whole movie successfully. The direction (by Sam Mendes) is solid, and the screenplay (by first-time screenwriters) is sharp, hilarious and consistent. The artistically sound cinematography together with the performances by Krasinski and Rudolph make this film an enjoyable watch.
Read More: Best Horror Thriller Movies of All Time
4. Precious (2009)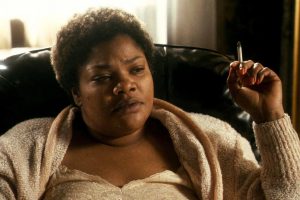 We are transported to New York City's Harlem in 1987. An overweight, abused, illiterate teen is pregnant with her second child is invited to enroll in an alternative school, in hopes that that will help her change her life. Winner of two Oscars, "Precious" tells an emotional, powerful story about a young girl trying to overcome the adversities in her life. We follow her as she learns how to write, how to be a single parent, and begins to be who she wants to be. The screenplay is simply brilliant. And the pacing is never too fast or too slow, keeping you engrossed the entire time.
Read More: Best Horror Movie Posters of All Time
3. Where The Heart Is (2000)
Novalee Nation is a pregnant 17-year-old heading to California with her boyfriend Willie Jack, but is abandoned by him at a Wal-Mart store in Sequoyah, Oklahoma. Since she has no job, no skills and only $5.55 in her pocket, she decides to secretly live in the Wal-Mart until her daughter Americus is born. Based on the best-selling novel by Billie Letts, this is an incredible film starring a young Natalie Portman. At this stage, she already showed how talented she is and how promising her future would be. The character development of her character is excellent, although director Williams could have spent more time on some of the supporting characters. "Where The Heart Is" is a charming story submerged in sentiment.
Read More: Best Portuguese Movies of All Time
2. Knocked Up (2007)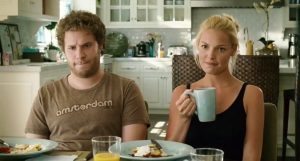 When Alison is promoted, she goes to a night-club to celebrate and meets Ben Stone. They end up having a one night stand, but Ben does not use a condom and eight weeks later, Allison discovers she is pregnant. She calls Ben and they decide to try to stay together and have the baby. However, that is not going to be an easy path. Although a simple story that is very common nowadays, this movie is extremely entertaining and hilarious. Seth Rogen and Katherine Heigl are excellent actors and have a great chemistry. I recommend this especially for fans of "The 40 Year Old Virgin".
Read More: Best Movies Based on Plays
1. Juno (2007)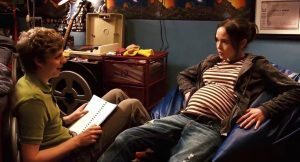 Juno (Ellen Page), a 16-year-old high-school junior in Minnesota, discovers she's pregnant after one event in a chair with her best friend, Bleeker (Michael Cera). She now has to decide what to do. With an amazing cast, "Juno" is an indie film that will conquer your heart quickly. Ellen Page gives a wonderful performance as Juno, convincingly portraying her as an independent free spirit. It has an incredible soundtrack that will stay in your head. It is a "feel-good" movie that leaves you feeling satisfied and happy.
Read More: Best Greek Movies Ever