Haunted House, as the name suggests, looks pretty much like a normal house unless the shit gets real and hits the fan. Why do we find such movies terrifying? I guess because of walls, closed spaces, furniture, crockeries and creepy, seldom invisible creatures which can crawl up those walls and lift and fling the otherwise heavy furniture with inexplicable ease. And then we witness some paranoid humans and overly curious kids who either can't stand the sight of weird things happening around them or can't stop themselves from getting into trouble. And don't forget the camera. The CCTV captures everything for the greater good, for detailed reviewing later on, by some ghost specialists. Or worse, the cops, who arrive at the end to clean up the mess.
Here's a list of top scary haunted house movies ever which made our blood run cold and gave us a heart in the mouth situation, at the least. I've tried to cover all such creepy movies, parts of which happen inside a shady room or a house to start with. You can watch some of these best haunted house movies on Netflix, Hulu, or Amazon Prime.
16. The Orphanage (2007)
The story of a woman named Laura, who was adopted and grew up in an orphanage, brings her husband and child to the very orphanage years later. Unbeknownst to the events that took place in her absence in the orphanage, she plans on renovating and reopening it again, this time, for disabled children. Her son Simon befriends an imaginary kid named Tomas and things take a U-turn when Laura realizes all the children who lived in the orphanage were poisoned by one Ms. Benigna. The movie doesn't end very amicably, with Laura and Simon becoming the victims of the now haunted orphanage. With a fair share of scares, 'The Orphanage' could suit your taste if you're into horror movies based on haunted houses and secret rooms.
Read More: Best Lawyer Movies of All Time
15. The Skeleton Key (2005)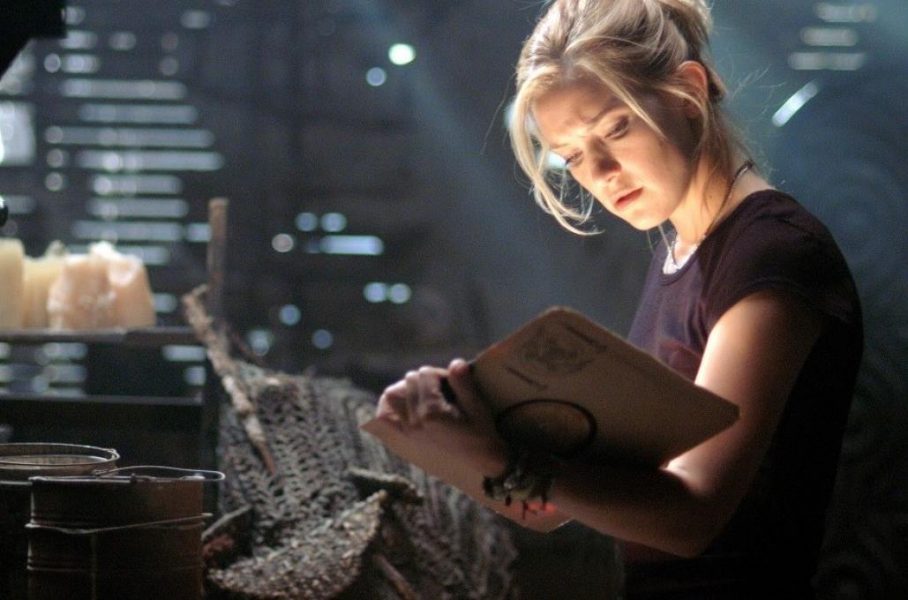 Perhaps this is one of the few examples of horror movies where the scare withers away along with the end of the movie. 'The Skeleton Key' is a brave effort in trying to make a scarily elegant film, yet the purpose seems to wane towards the end. So basically, a pretty girl starts living in a house as a caretaker for an elderly couple. The house has practically no mirrors and the whole story backtracks to the girl seeing the previous owner's children in the mirrors and some strange ritualistic procedures which led to the lynching of owner's children and now the problems caused to the elderly couple. Though the film lacks the necessary surprise and the edge of the seat thrill, it is a haunted house movie nevertheless and a moderately scary one to watch.
Read More: Best Fast Paced Movies of All Time
14. The Haunting (1963)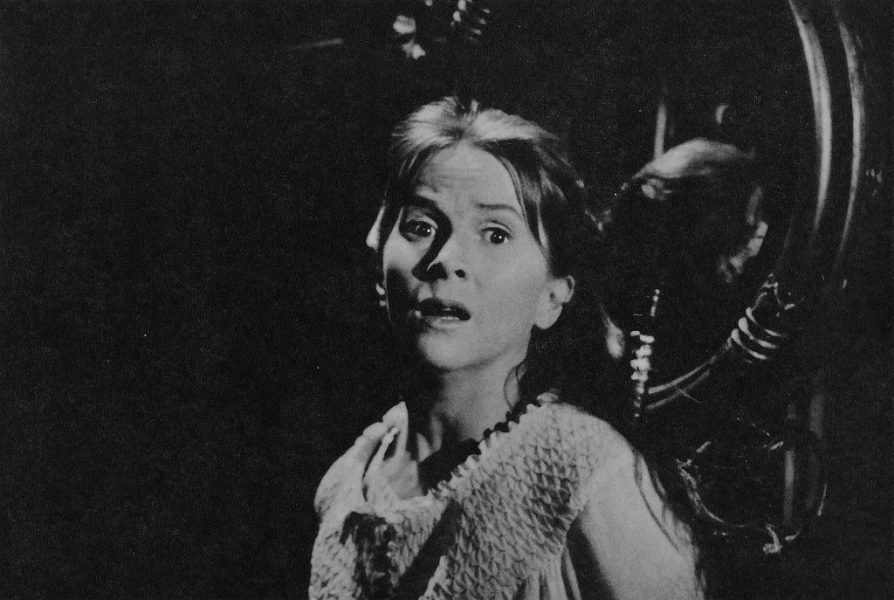 Based on a 1959 novel "The Haunting of Hill House", 'The Haunting' was probably one of the firsts to showcase a haunted house with a strong plot and decent audio-visuals. The story of 'Hill House' as narrated by Dr. John Markway, who has now taken the house on lease from one Mrs. Sanderson to investigate the paranormal activity, and is accompanied by Theo and Eleanor. As their investigations progress, Eleanor finds herself somewhat sucked into the now confirmed haunted house and she gets killed the same way one of the previous tenants was killed, by crashing a vehicle into the tree. A house that took many lives yet stood undeterred, the latest death being Eleanor's, 'The Haunting' is frantic and intriguing at the same time.
Read More: Best Movies About Terminal Illness
13. Sinister (2012)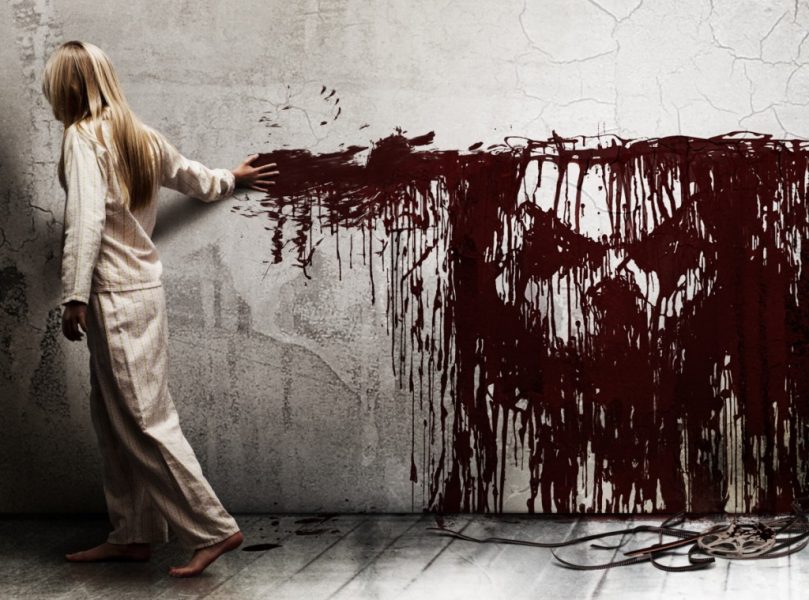 All thanks to Ethan Hawke for his utterly convincing avatar in the movie, 'Sinister' will make you fall from your chair a few times, out of terror. A penetrating, nightmarish attempt, 'Sinister' revolves around the family of writer Ellison Oswalt, who moves into a new home with his wife and two kids. As events unfold, he finds an 8mm footage consisting of murder footages of various people. Later, he finds out a masked figure in all of those footages who appears to be responsible for the murders and consumes a child's soul after each murder. Eerily disturbing, 'Sinister' will raise your hairs many, many times.
Read More: Best Gender Bender Movies of All Time
12. The Woman in Black Series (2012, 2015)
Another movie duo-logy that was slightly better with Daniel Radcliffe being the protagonist in the first installment, 'The Woman in Black' is primarily about a haunted home called Eel Marsh. The first installment revolves around a lawyer named Arthur Kipps, his son Joseph and the Woman in Black who ominously tries to kill all the children of the village to avenge her own son's death. Sad ending included, there are quite a few petrifying moments in the movie, with Daniel Radcliffe executing it or enduring those moments with perfection. The second installment is a mere continuation of the first, albeit forty years later, minus Daniel Radcliffe and the scary necessities. Eel Marsh remains equally huge and frightening even after 40 years.
Read More: Best Native American Movies of All Time
11. The Amityville Horror (1979)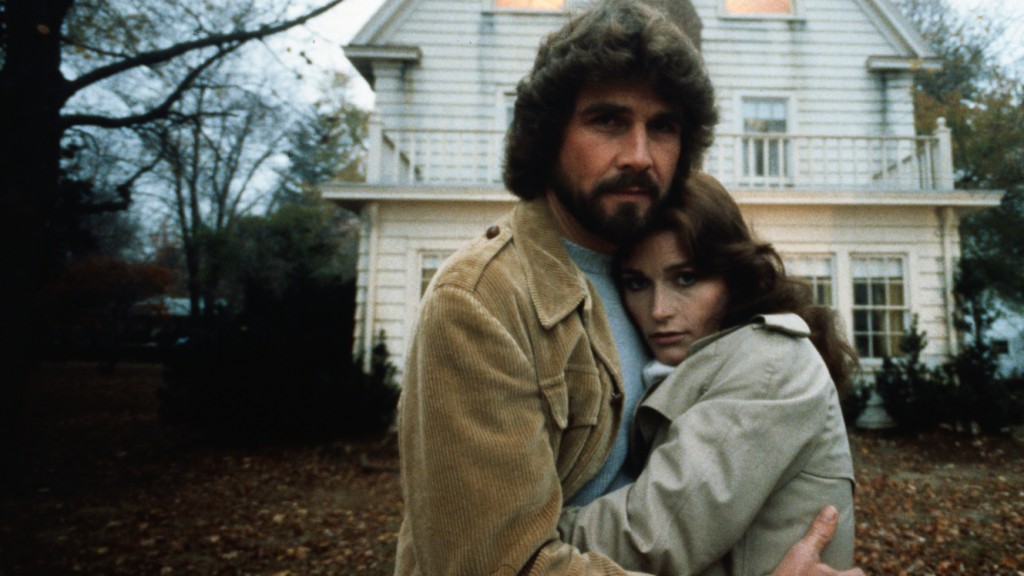 A film based out on a book of the same name, which in turn claims to be a true story, 'The Amityville Horror' depicts almost all the horrific instances of supernatural stuff that we've seen in parts in many movies. Examples like one of the protagonists waking up at the same time every night (around 3-ish), a sinister room where something bad happened years ago, creepy insects, rotting odors, invisible forces, imaginary ghosts (generally kid-ghosts), unexplained levitation and slamming of the doors and windows, etc. To sum up, everything that could happen inside a haunted house, and more. The entire plot revolves around the DeFeo murders and their house being occupied and vacated constantly, out of fear and sometimes, due to inexplicable deaths. Horror and suspense, coated with ample scares and decent audio-visuals, 'The Amityville Horror' won't leave a smile on your face at the least.
Read More: Best Chinese Movies of All Time
10. Crimson Peak (2015)
We're yet at another movie, the main focus of which is incestuous relationships and backstabbing baronets and less of a haunted mansion (known as Crimson Peak). 'Crimson Peak' is all about protagonist Edith's experience of the horrid tale that she narrates based on her experiences. The way she gets duped by the brother-sister duo of Thomas Sharpe and Lucille and the deaths in the mansion that took place due to Sharpe's greed for money is out of the box for a horror movie. This Guillermo del Toro's narrative is both engaging and odd, yet makes a lot of sense towards the end. Jessica Chastain is to watch out for.
Read More: Best Puzzle Movies of All Time
9. Paranormal Activity (2007)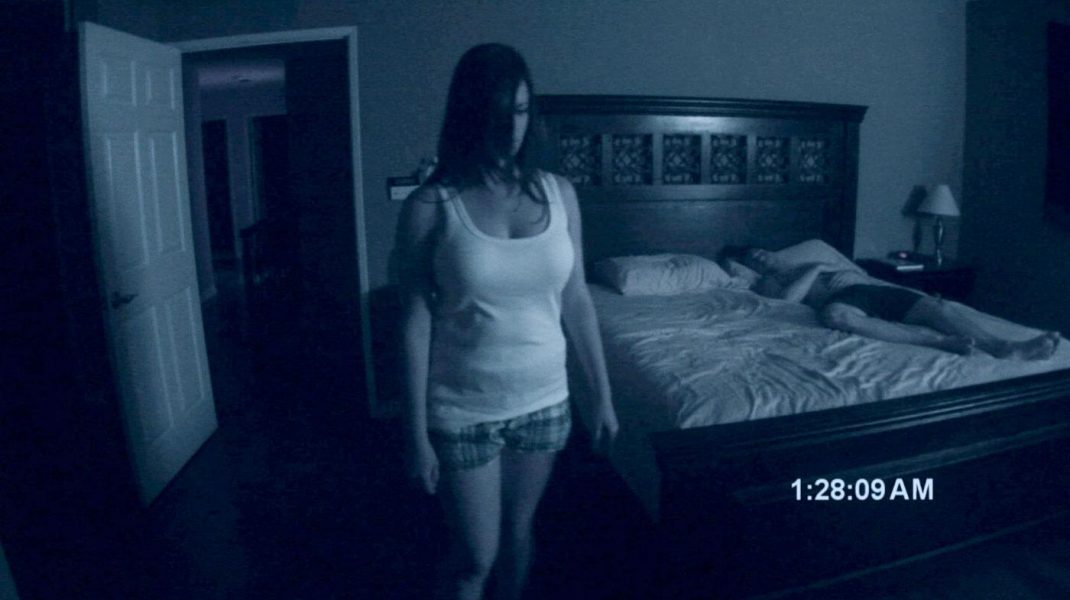 Filmed in a found-footage style, 'Paranormal Activity' revolves around a couple who have recently moved into a new home in California. They are constantly and increasingly irked by a demonic presence in their house. Later, they experience the same eerie phenomena like getting dragged out of bed during sleep, doors slamming on their own, Katie waking up in the middle of the night and staring at her husband for hours altogether etc. The ending is eccentric and subjective, as a knife-wielding Katie kills her husband, thanks to the demonic presence within her and then flees the place before the cops arrive. Chilling and scary, the first installment had us all intrigued.
Read More: Saddest Movies of All Time
8. The Changeling (1980)
Not to be confused with Clint Eastwood's 'Changeling (2008)', 'The Changeling' is the story of a lonely man John, who leases a large, decades-old mansion after the deaths of his wife and daughter. Soon after, he discovers strange phenomena, typical of a haunted house, like banging doors and eerie artifacts bearing relationship with the house's previous occupants. One thing leads to another and he succeeds in uncovering the murder of a crippled boy Joseph by the current owner's grandfather, which led to a series of repercussions from Joseph's ghost. Overall, the plot seems more focused on uncovering the murder mystery, with some scares on the way, rather than scaring you first while uncovering the murder mysteries.
Read More: Best Action Movie Series of All Time
7. Poltergeist (1982)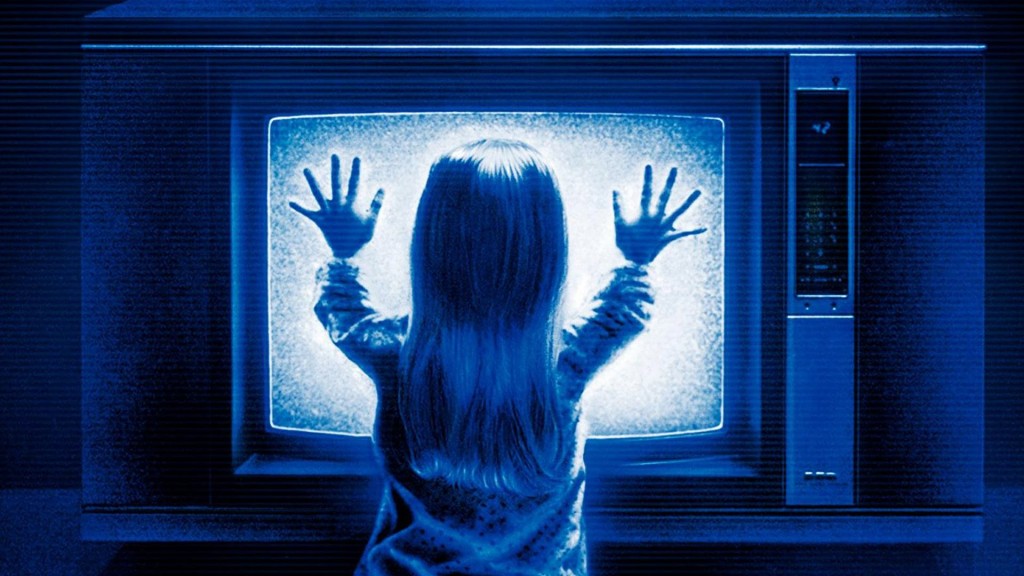 A brainchild of Steven Spielberg, 'Poltergeist' is the horrifying story of a couple who live in California along with their three children. Their youngest girl Carol Anne gets "abducted" by a demon known as "beast" into another dimension, which could be accessed only via the ceiling and the closet. While Carol's parents run from pillar to post to retrieve her back, in a weird turning of events, they realize that the house has been built upon a cemetery. Confusing and yet, petrifying, 'Poltergeist' bleeds of grave scares and grimness throughout.
Read More: Best Inspirational Movie Quotes of All Time
6. Insidious (2010)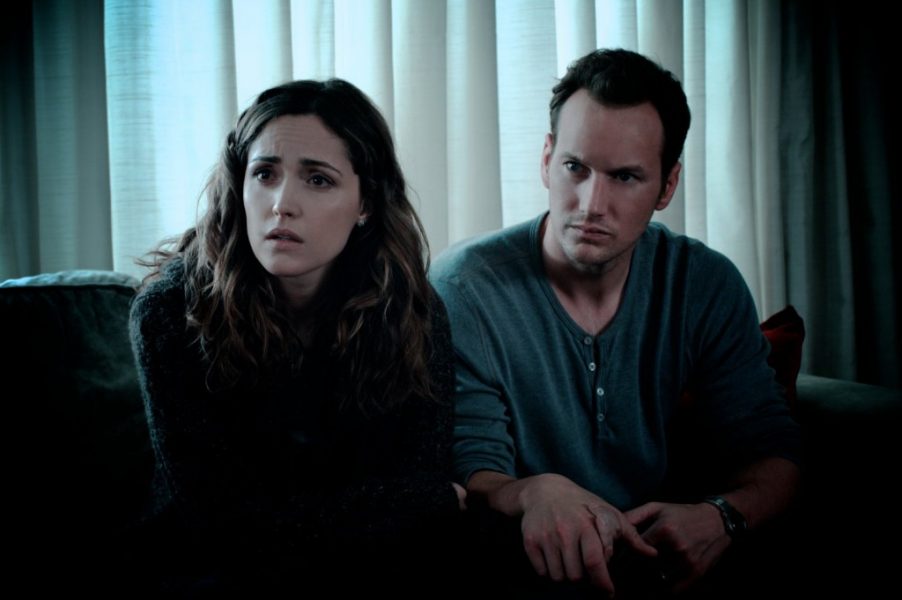 Upon moving into their new home, Josh and Renai discover that their son Dalton has been a victim of paranormal presence leading to his coma. Soon, strange things start happening, like Dalton sleepwalking, strange noises and creaks emanating from the attic, Renai being attacked by a demonic figure etc. After consulting with demonologists, Josh and Renai find out that Dalton has always had the supernatural capability to travel to another realm called "The Further". The movie is open-ended, with Josh being the latest victim of possession. 'Insidious' is another stereotyped supernatural thriller, with a new plotline that talks about another astral plane. Rest everything's same old.
Read More: Movies Where the Main Character Dies in the End
5. The Others (2001)
Originally a Spanish thriller that won numerous awards (perhaps the first for a horror movie), 'The Others' should be watched for Nicole Kidman's performance to start with. Seldom do we watch a horror movie with more of a "wow" factor than the scare. 'The Others' tells the story of Grace who lives in a remote house with her two photosensitive children, Anne and Nicholas. The ensuing events, even though unusual, nearly establish that Grace's mental soundness is dubious and that the house is haunted by the ghosts of its previous tenants. The end leaves us and Grace both in a limbo wherein, though the house has been put up for sale again, Grace and her children are convinced that they can live there forever.
Read More: Best Mistaken Identity Movies of All Time
4. Annabelle: Creation (2017)
The latest addition to the 'Conjuring' franchise, 'Annabelle: Creation' is the story of the origin of the infamous Annabelle doll. A movie loaded with shocks and hair-raising moments, 'Annabelle' will freak you out extensively. It is the story of a human spirit which has been locked inside a porcelain doll, which in turn is walled in a house by its owners. Years later, one of the orphan girls who now stays at the house, unleashes the demon by unlocking the closet wherein the ugly-looking doll had been walled and the crap gets real. The demon now adopts a human form and continues its killings and quests by tormenting others. Thrilling to the core and fear-inducing as hell, 'Annabelle: Creation' seems more realistic than a movie. I dare you to watch it all alone.
Read More: Best Airplane Movies of All Time
3. 1408 (2007)
Based on Stephen King's short story of the same name, '1408' screams Stephen King in each and every frame. The movie revolves around the premise of an "evil room" of The Dolphin hotel, from where no visitors have returned alive, and Mike Enslin, who is an author and a successful MythBuster on ghostly and paranormal things. After forcing his entry into room 1408, Mike soon realizes this could have been the greatest mistake of his life. He witnesses all the paranormal stuff, first hand, like slamming windows, ghosts of his dead relatives, unexplainable flooding and later on, fire. The end though is positive, yet we witness some of the unseen stuff in '1408' and the fact that "things we don't understand cause fear" is an apt description for this movie. And P.S., John Cusack is brilliant.
Read More: Best Scientist Movies of All Time
2. Beetlejuice (1988)
Perhaps one of the few haunted house movies that's not a spoof and can be classified as a comedy, 'Beetlejuice' smashed all the stereotypes back in the day and became one of the most successful films of the year of its release. To get the gist of the story, two ghosts, Adam and Barbara, who have been stuck in a bureaucratic netherworld are forced to linger upon their house for at least the next 125 years. The Deetzes, who are the current occupants of their house, must be scared away. Adam and Barbara contact a ghost named Betelgeuse (a.k.a. Beetlejuice) to scare away the Deetzes. As opposed to their expectations, they end up fighting Betelgeuse on their own. Towards the end, the ghosts and the occupying family agree to live together amicably. An out of the line story, but worth each and every bit of your time.
Read More: Best Video Game Movies
1. The Conjuring Series (2013, 2016)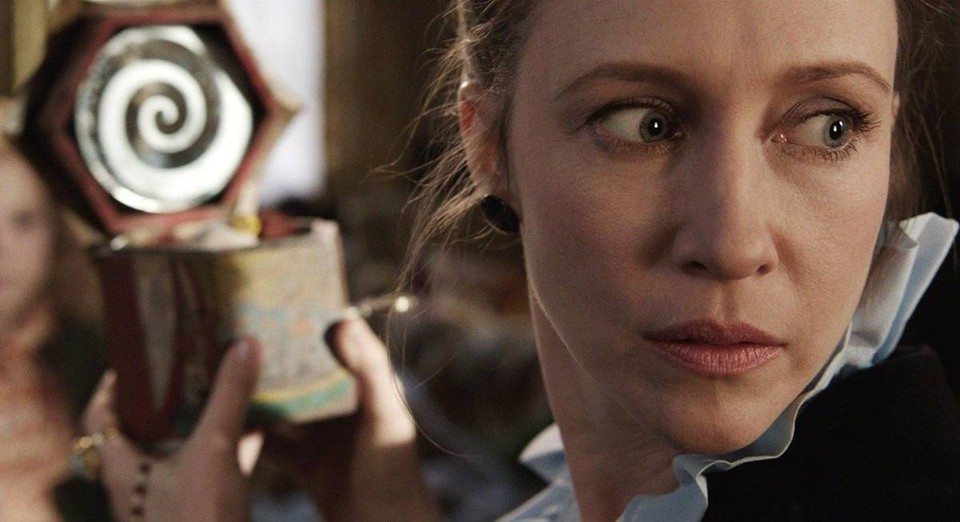 A movie series that can be attributed to the successful quests of paranormal investigators Ed and Lorraine Warren, 'The Conjuring' is synonymous with a handful of the scariest movies ever made. While the first installment talks about a family who've moved to their newly acquired farmhouse that's home to evilest hauntings possible, followed by exorcism etc., the second installment is of a family in London where a young girl is possessed, who, in turn also affects Ed and Lorraine. One thing's for sure, you won't leave your seat without being scared or taken for a generous adrenaline ride. Good luck if you haven't seen it yet.
Read More: Best Prostitute Movies About of All Time