Golf is a serious game, but oddly enough, many movies made on golf are comedies; comedy classics in fact. So let me tell you first up, if you are looking for an against-all-odds, triumphant, inspirational underdog tales, I wouldn't recommend most of these movies. But if you're willing to have an entertaining watch, pick up some popcorn, pick up a copy of these movies, sit back and enjoy. Here is the list of top golf movies ever. Yes, on the list we have golf movies starring familiar faces like Matt Damon, Will Smith and Adam Sandler. You can watch some of these best gold movies on Netflix, Hulu, or Amazon Prime.
8. A Gentleman's Game (2002)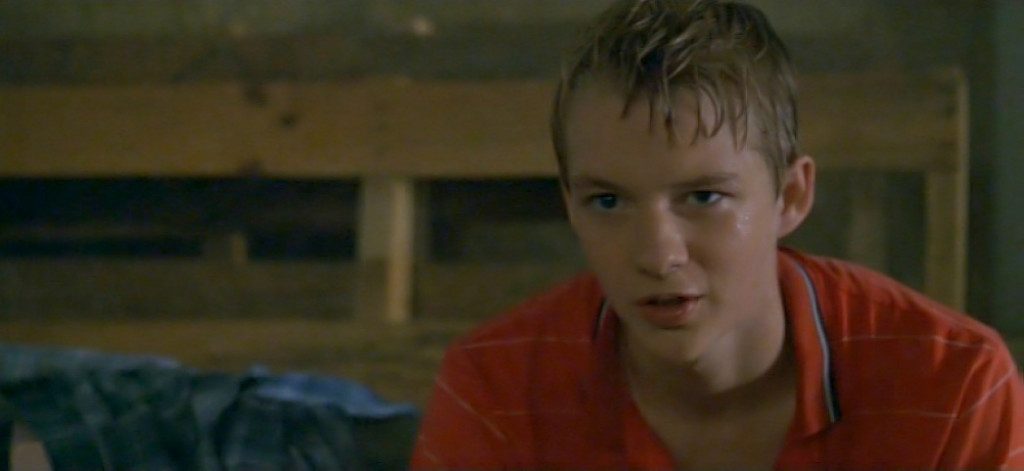 'A Gentleman's Game' takes on the private world of country clubs. The movie profoundly captures the life of the other side of golfers. It really shows how the country club atmosphere is really like. With all the behind closed doors look and what really happens to the classic scene where Timmy confronts a member on cheating. The movie really hits a chord. It shows how golf is an exit from the real world and how the country club way of life sometimes isn't as it cuts up to be. Bottom line this is a movie worth giving a chance.
Read More: Best Disease Movies of All Time
7. Pat and Mike (1952)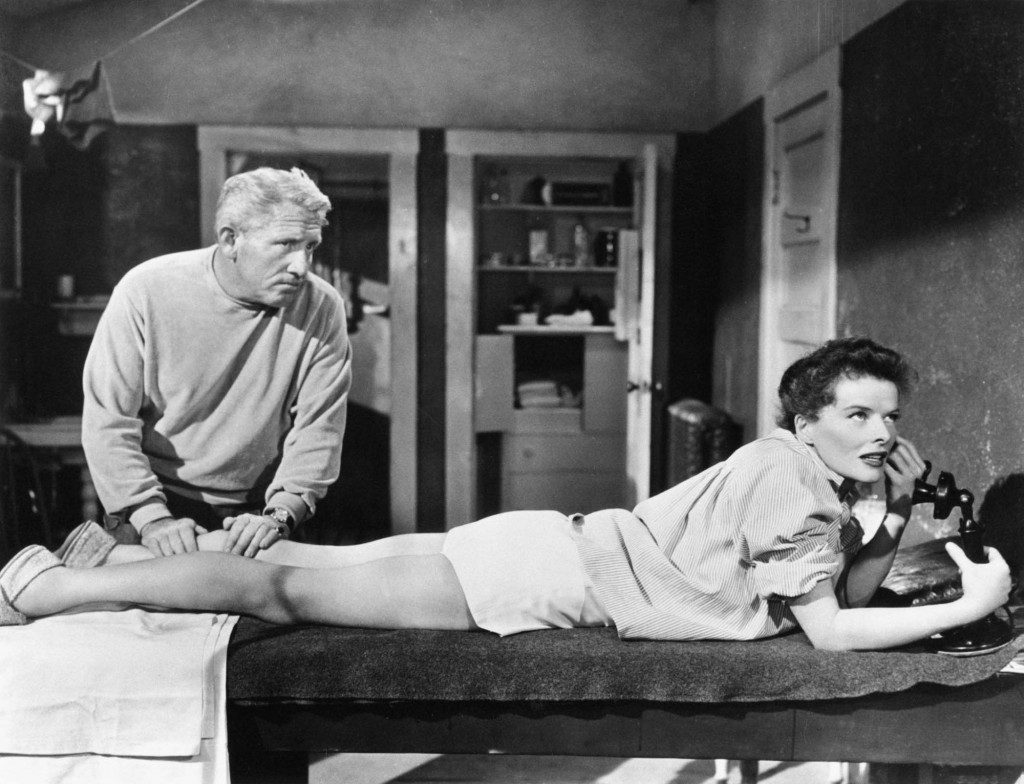 During a friendship that last many years, Tracy and Hepburn made many movies together and this is a good example of the chemistry that existed between them. Directed by George Cukor, Hepburn plays an athlete who comes under the management of a small town sports promoter in Mike Conovan, played by Tracy. The golf game between Pat and Babe Zaharias, a golf pro in real life, translates beautifully to the screen with the crowd moving from green to green, golfers teeing off, putting and shooting into the rough. A good movie, entertaining from start to finish, and a good chance to see Tracy and Hepburn in action.
Read More: Best Cold War Movies of All Time
6. The Legend of Bagger Vance (2000)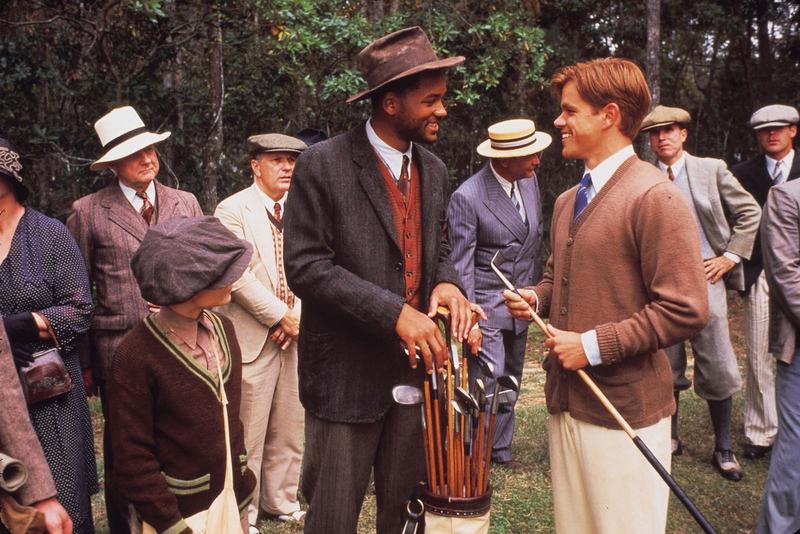 'The Legend of Bagger Vance' is a drama with a lot of wit and humor, but it's way different from 'Stripes'. The movie boasts a stellar star cast. Will Smith and Matt Damon were excellent in their roles. Charlize Theron did fairly well at acting a southern lady. Though the story is about golf, I don't think someone has to know a lot about it to view and understand the movie. The story held me all the way through and had many points of suspense that made the movie exciting. The movie, at certain parts, reminded me of the 'Forrest Gump' is narrated, no comparisons though, one is a timeless classic, the other is a time-killing watch.
Read More: Best G-Rated Movies of All Time
5. Tin Cup (1996)
'Tin Cup' is not a romantic comedy set to golf, as per popular belief, but rather a golf movie set in the context of a love triangle, which is used here as a plot device to set up the all-important golf rivalry that culminates in the US Open. This movie works so well. The lead trio has so much chemistry that they have a certain charm in this movie. It's partly due to writer/director Ron Shelton, but it has so much due to his reunion with Costner. Like Bull Durham, it is about the characters as much as it is about the game. The movie keeps you entertained with adorable scenes such as the one where Roy confesses his love to Molly in their session. It is just a very well made rom-com with great characters with a great golf ending.
Read More: Baseball Movies
4. Caddyshack (1980)
Inspired by Brian Doyle-Murray's experiences as a caddy in his youth, this wild, anarchic film is about more than just golf. Subtlety is the reason this movie is not just a sophomoric piece of 80's recycling. There is the silliness if that's what you need, but to fully appreciate it, you need to absorb the artistry of every little comment. The quirkiness, the awkward dialogue, and the recurring snapshots of honesty make it work for viewers seeking something more than a two-hour collection of jokes. Each and every actor battles with each other, and it's hard to nail down exactly who runs away with the movie.
Read More: Best Space Horror Movies of All Time
3. Happy Gilmore (1996)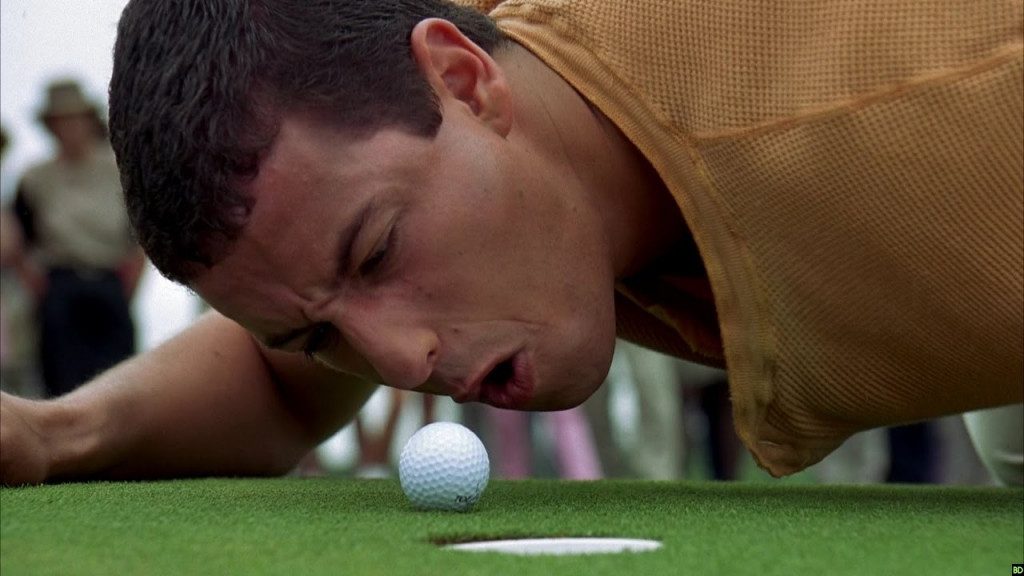 'Happy Gilmore' adds to the trend of golf movies which are comedies at their heart. Of course, Adam Sandler is hilarious in yet another predictable slapstick comedy. But, Ben Stiller as the Nursing Home Manager steals the show. His classic one-liners, such as "You can have a nice warm glass of shut the hell up" and "oh do your fingers hurt, well your back is going to hurt because you just pulled landscaping duty left me in stitches. There are also various other one-liners which help make this a hilarious, albeit predictable and plotless movie. But why is the movie so high up the order? Watch it yourself to find out.
Read More: Best Lifetime Movies of All Time
2. Bobby Jones: Stroke of Genius (2004)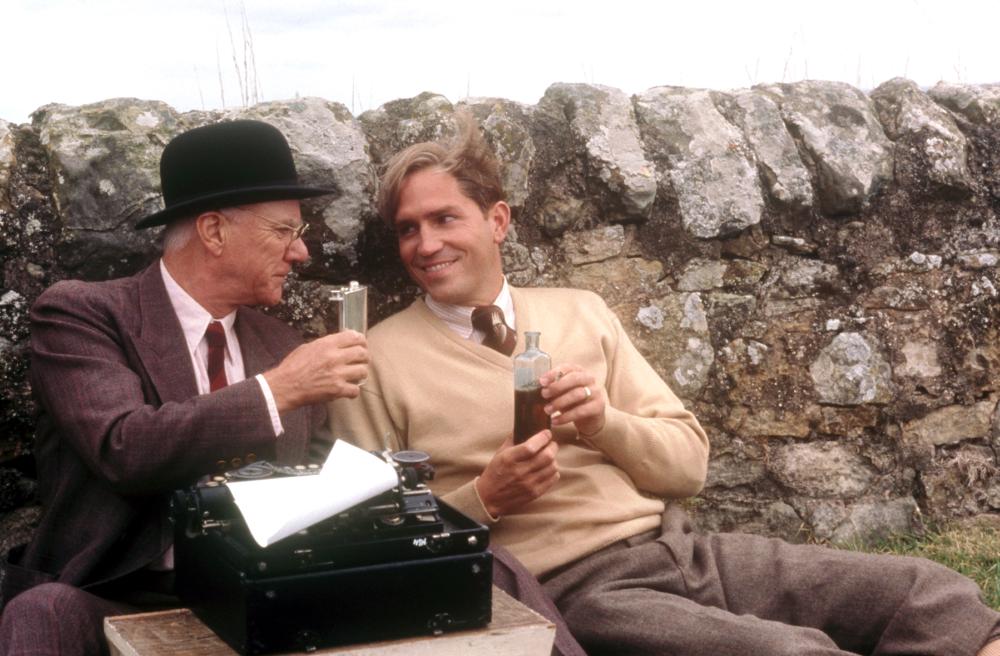 'Bobby Jones: Stroke of Genius' follows the life and development of the famous golfer Bobby Jones. During the movie, there are many scenes on the golf course, but that does not draw away from the excellence of this film. It is a truly heart-warming story of a boy who loves the game of golf and will go to any lengths to be victorious. It shows his struggles and his victories, his highs and his lows, his joy and his sorrows. The movie very precisely conveys the wonderful story of this man's life. Whether you understand the game of gold or not, this movie will keep you glued to the screen in its entirety.
Read More: Best Alien Horror Movies of All Time
1. The Greatest Game Ever Played (2005)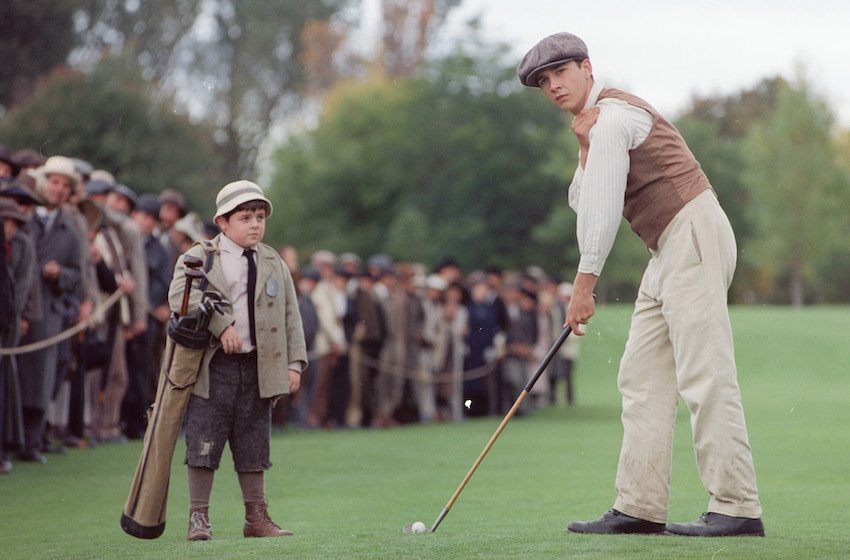 With shades of international intrigue, 'The Greatest Game Ever Played's rooted in the struggles of common man's to rise above their means. It is a story of golf in the early part of the 20th century. At that time, it was the game of upper class and rich "gentlemen", and working people could only participate by being caddies at country clubs. With this backdrop, this based-on-a-true-story unfolds with a young, working-class boy who takes on the golf establishment and the greatest golfer in the world, Harry Vardon. Director Bill Paxton succeeds in a number of ways to blend and balance. One, is the way he presents the parents with understanding. The film also has some stunning cinematography, art direction, and editing. And with no big movie stars, the story is somehow more believable.
Read More: Hockey Movies