The tumultuous period post-WWII proved to be an unwanted source of cinematic gold. Some of the best movies ever made dealt centrally with events surrounding or during the cold war and we as cinephiles couldn't be any more elated. The films have taken shape since the year 1964 and have continued to release until today. Helmed by some of the greatest directors like Kubrick and Spielberg, films about cold war that feature on the list distinctly vary in their use of its effects and different points of view. Here is the list of top films about the cold war. You can watch many of these best cold war movies on Netflix, Hulu, or Amazon Prime.
12. From Russia with Love (1963)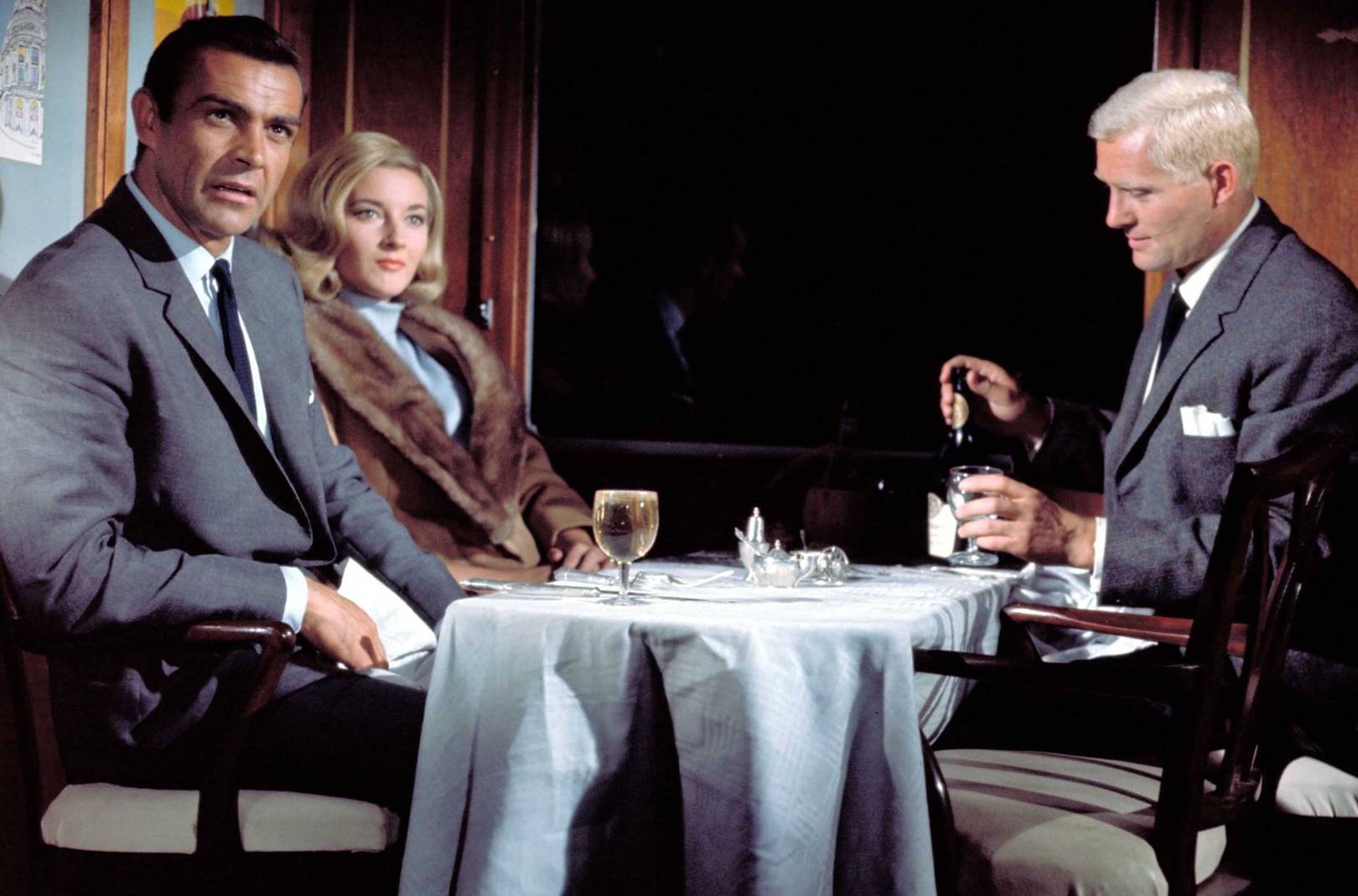 Sean Connery's portrayal of Agent 007 remains the most adored by fans and acclaimed by critics. The personality and masculinity that Connery integrated with the character have served to construct the image as we see today. 'From Russia With Love' went on to become the biggest blockbuster of the '60s, grossing almost 40 times its budget worldwide and receiving praise from critics.
Read More: Best Women Empowerment Movies of All Time
11. Charlie Wilson's War (2007)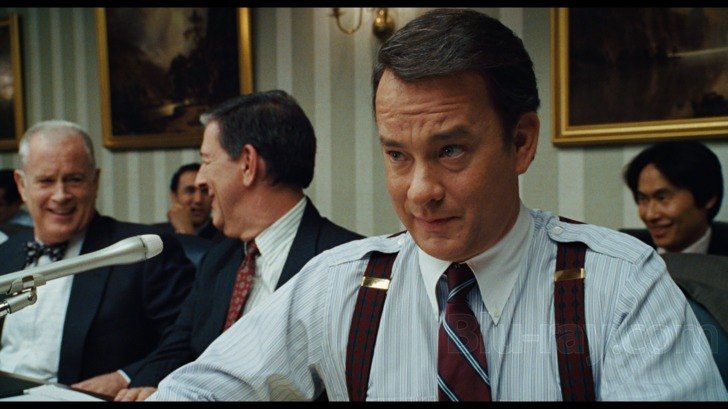 While not completely relying on the Cold war to substantiate its material, Mike Nichols' 'Charlie Wilson's War' derives greatly from the spirit of the animosity between the US and Soviet Union and their struggle for world domination. As the two super-powers look to influence the war in Afghanistan and assert hegemonic domination, Charlie Wilson, a lax congressman's will to change his attitude and devote himself for the cause of his nation takes center stage. Hoffman's very special turn as the charming and ruthless Gust Avrakotos is stunning to the word and a timely reassurance of his status as one of the best of his generation. Its dream team, on and off camera, does a compelling enough job to keep the viewer hooked until the last moment and leave you with a contagious positivity.
Read More: Best Cricket Movies of All Time
10. The Bedford Incident (1965)
The Bedford Incident was confused with 'Moby Dick' early on in its pre-production stages. There's a line in the film which is directed towards Captain Finlander, given life by the magnetic Richard Widmark, which read, "not chasing whales now". Overcoming early skepticism and political dubiousness, 'The Bedford Incident' emerged a winner at the box-office and was met with acclaim by commentators. Its intricate storyline involves a journalist on board a US Navy Ship, profiling its famous handler, Finlander. The latter, a hardened anti-communist, shadows a Soviet submarine, despite protests by the journalist and other members of the crew. Its climax, rather anti-climax, was met with a mixed response, even though remains as classic as it was then.
Read More: Best Dance Scenes in Movies
9. The Spy Who Came In from the Cold (1965)
John le Carre's classic blends cold war shadeism with an engaging and enthralling narrative. Its adaptation on-screen is no different and remains true to the spirit of its original source. The very concept of a double agent emerged to prominence with the film. Alec Leamas is a skilled British Intelligence Officer, who gets assigned a task to defect to East Germany and shadow a high-ranking executive for information. Things take a turn for the worse when he is recruited and subsequently discovered as a detractor. Richard Burton's impressive turn and a relentless narrative make sure le Carre's purpose and message of unity is preserved with a brutal and harsh dash of realism.
Read More: Best Spanish Movies of All Time
8. Seven Days In May (1964)
A disliked U.S. President figures out how to get an atomic demilitarization arrangement through the Senate. However, he finds that the country is betraying him. Jiggs Casey, a Marine Colonel, discovers that General Scott, the uncontrollably well-known leader of the Joint Chiefs and a certain Presidential Candidate in 2 years isn't intending to pause. Casey goes to the president with the data and a web of interest starts with each side uncertain of who can be trusted. A nervous energy wraps the narrative tightly, unleashing the pressure right till the very end in a breath-taking climax. The star cast is up to the task and blends in with perfect close-ups and an appealing demeanor.
Read More: Best Mother Daughter Movies of All Time
7. Bridge of Spies (2015)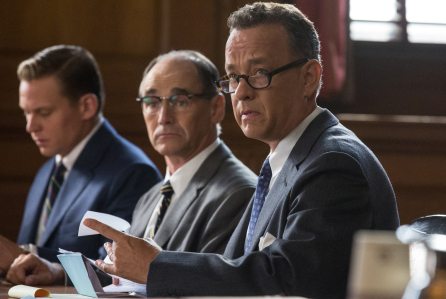 Spielberg's cinema, over the years, has acquired a special and endearing quality. The master raconteur has now and again proved his ability to understand humanism and compel the viewer into empathizing with his characters. 'Bridge of Spies' is another film that showcases this special skill and earned Mark Rylance an Academy Award. James Donovan, an insurance lawyer, is assigned the case of defending a Soviet spy, Rudolf Abel, amidst the peak of the cold war. His decision to go through with it and against the public sentiment has dire consequences for his family and him. He eventually is successful in winning Abel's freedom but is defeated inside when he sees the Russians' reaction to Abel's return. With such a carefully observed and practiced subtlety, Spielberg uses the atmospheric mystery of the film and combines it with a beguiling charm that disarms the viewer and subjugates him to cinematic magic.
Read More: Military Movies
6. Fail-Safe (1964)
Sidney Lumet's visionary direction contributed loads to modern-day auteurism. Often dealing with crimes and humanizing criminals, Lumet's sturdy cadence in the industry took shape with his spy-classic, 'Fail-Safe'. Featuring Juror #8, Henry Fonda, from his earlier '12 Angry Men', 'Fail-Safe' uses mistake and volatile tensions to create an atmospheric thriller. When electronic malfunctioning in the American Airforce sends an incorrect message to the pilots, they launch an attack on Russia. Can the Americans avert the danger of a failsafe war, or will the events of 1945 repeat themselves? Constructive use of lighting and conventional plot elements, Lumet takes us on a bumpy ride that eventually ends well.
Read More: Best Virtual Reality Movies of All Time
5. The Manchurian Candidate (1962)
The plot revolves around the strange case of Raymond Shaw, a sergeant who wins the Congressional Medal of Honor for his bravery in the cold war. Two of the men in his company, however, have strange nightmares that suggest Raymond is not as deserving of the award as he seems. One of these men, Major Bennet Marco, led on by these recurring nightmares, unravels a sinister Communist plot. Set against the cold war paranoia of the sixties and McCarthyism, "The Manchurian Candidate" does an excellent job of recreating the intense suspense and tension of the time, also on the way usurping our belief in hard-hitting demo-polis and instead establishing a gnawing view on communism.
Read More: Best Hacker Movies of All Time
4. Tinker Tailor Soldier Spy (2011)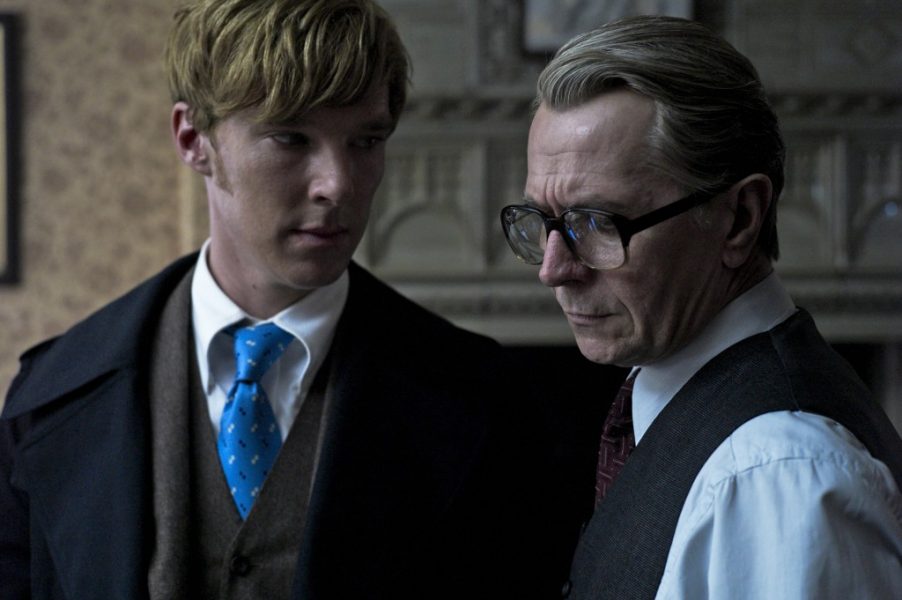 There are not many people in Hollywood who can use natural light as well as Hoyte van Hoytema. Fresh off his success with 'Dunkirk', Hoyeteme's reputation only seems to be growing. 'Tinker Tailor' benefits greatly from his expert handling of the camera and a stellar performance from the lustful cast led by an indomitable Gary Oldman. Playing Geroge Smiley, a taciturn, retired intelligence offer who's called back to identify the mole working for the Soviets, Oldman manages to materialize the character's delicate and generous nature with a masterful play. The terse pace of the movie is nervy and fruitfully backs the power dynamics in the script.
Read More: Best Plastic Surgery Movies of All Time
3. The Hunt For Red October (1990)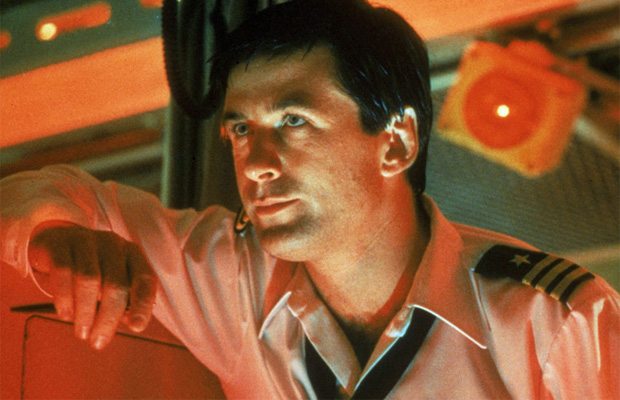 John McTiernan's measured and engaging story combines a gnawing sense of suspense that keeps eating away at you with every second with gritty realism. When a CIA Analyst detects a Soviet defector in his ranks, he quickly begins investigations to catch him and save the submarine he presently commands. Boosted by strong performances by Baldwin and Connery, 'The Hunt for Red October' successfully realizes its lofty ambitions and emerges as a taut and complete portrayal of nationalism and the need to proffer its existence before anything.
Read More: Best Life Changing Movies of All Time
2. The Third Man (1949)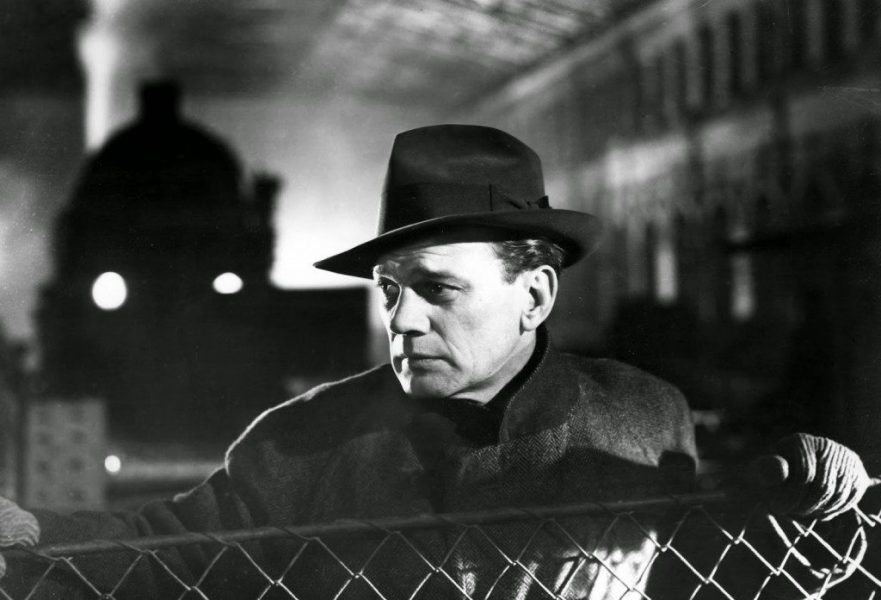 Ranked number one in British Film Institute's poll of the greatest English movies of all time, 'The Third Man' shot its fairly obscure director, Carol Reed, into global fame and reverence. A genre-defining movie for neo-noir, 'The Third Man' gives life to the story of Holly Martins, a partially famous pulp fiction writer, who arrives in Allied-occupied Vienna to meet his friend, Harry Lime. To his shock, he lands in Vienna to the sad news of Lime's tragic demise. Confident about the dubious circumstances enveloping the death, he takes it upon himself to solve the mystery, acquiring assistance from the local detective and Lime's close friend. Unconventional camera angles and immersive use of lighting mark the movie's unique look and the masterful performances make sure that the viewer not only sees the movie but feels it. And the iconic theme song by Anton Karas is a Classique as well!
Read More: Best Boxing Movies of All Time
1. Dr. Strangelove (1964)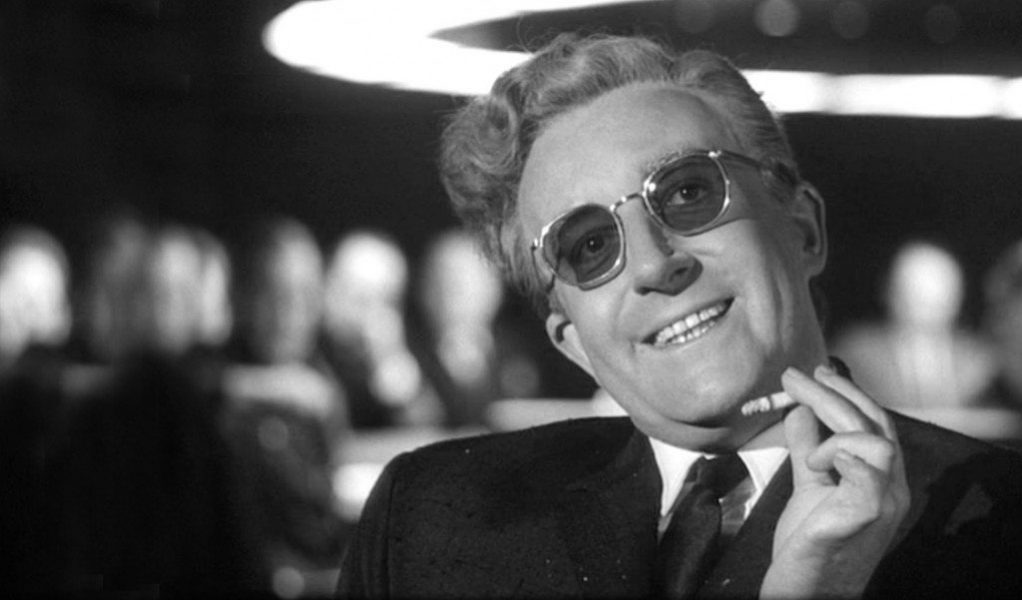 The world will probably never see another Kubrick, and that's just fine by us. Arguably the greatest and the most influential filmmaker of the 20th century, Kubrick's unique visual style and at times paranoid meticulousness guarded his movies against mainstream criticism and elevated him to the ranks of a cinematic God. His humor-filled and cleverly disguised take on power-politics, the ensuing cold war, and the nature of human greed, 'Dr. Strangelove', is regarded as one of the finest pieces of cinematic works of all time. An unprecedented nuclear catastrophe beckons as an American official offsets a bomber on the Soviets. Led by a career-defining performance by Peter Sellers, 'Dr. Strangelove' is a triumphant and insatiably flawless spell that works like a charm and gets better with every viewing.
Read More: World War 1 Movies