Virtual reality movies are noted for their highly innovative use of visual effects and strong technicalities. Many sci-fi movies have incorporated elements of virtual reality to craft compelling stories that explore the various facets of humanity's relationship with technology. One of the biggest issues with this sub-genre is that a lot of them suffer from weak plot and character writing and rely heavily on the visual aspects. Virtual reality movies tend to drive purely on atmospheric power and many of them feature exemplary world-building. So with all that said now, let's take a look at the list of top VR movies ever made. You can watch some of these best VR movies on Netflix, Hulu, or Amazon Prime.
10. The Cell (2000)
'The Cell' is about a female psychotherapist who is hired to conduct a virtual reality experiment that allows to get inside the mind of a comatose serial killer and rescue his latest victim. The film is incredibly ambitious and shows immense promise in terms of the technicalities and the overall setting but falls well short of its potential. Jennifer Lopez comes off as a savior in the lead role and she is exceptionally good as Dr. Catherine Deane, a deadly seductive, intelligent child psychologist.
Read More: Best Crusade Movies of All Time
9. The Thirteenth Floor

'The Thirteenth Floor' may not be among the best sci-fi movies of all time but it sure is one of the best virtual reality movies ever made. The film tells the story of a computer scientist who becomes the major suspect when his colleague, a computer genius, is murdered right before testing his newly completed Virtual Reality simulation program. The plot is filled with twists and turns and eventually turns out to be a mess, a very interesting mess nevertheless. But what's most fascinating about the film is the highly innovative use of visuals. The film brilliantly manages to construct a virtual reality world and the film, despite its glaring narrative flaws, manages to keep you engaged using its atmospheric power.
Read More: Best Stripper Movies of All Time
8. The Lawnmover Man (1992)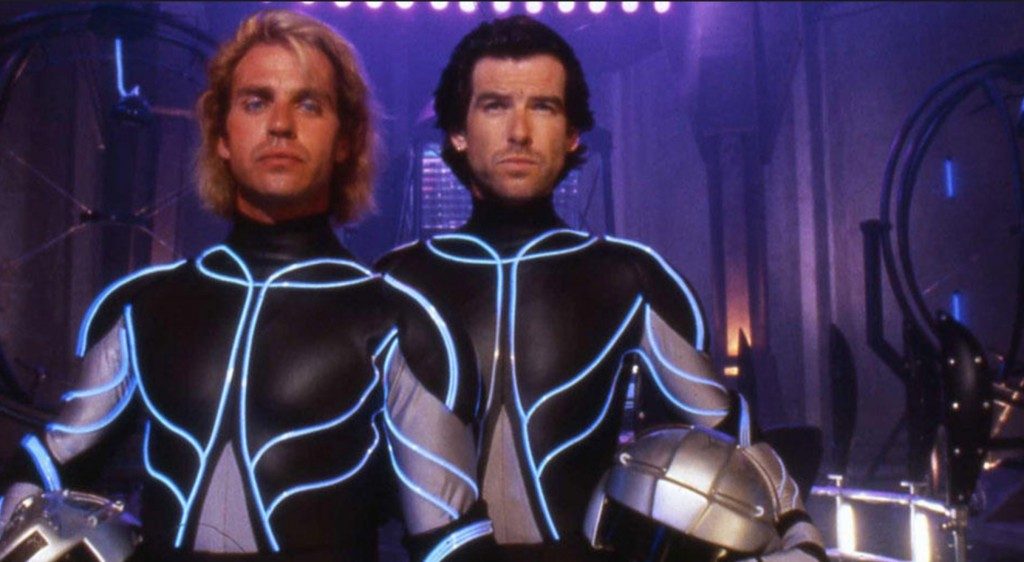 Brett Leonard's sci-fi action horror is loosely based on Stephen King's novel of the same name. The story is about a not-so-intelligent man who is turned into a genius after a doctor experiments on him. Leonard gives the film a new direction and borrows very little from the source material which gives the film a vision of its own. However, the flaws are pretty glaring and parts of the script feel extremely forced and convoluted with no defined purpose. But what works well for the film lies pretty much in its technicalities and the highly innovative use of cinematography that helps for some solid world-building.
Read More: Best Myanmar Movies of All Time
7. Virtuosity (1995)
'Virtuosity' tells a very interesting story of a former policeman who is tasked with the job of hunting down a virtual reality world that has the character of 181 serial killers. Denzel Washington stars as the former cop with Russell Crowe in a wildly different avatar as the humanized version of a lethal virtual reality entity named as SID 6.7. Much like Leonard's earlier flick 'The Lawnmower Man', the film shows high promise and takes some very interesting turns but ultimately gets caught up in its own ambitions. However, honest performances elevate the film and turn it into something more than just a watchable affair.
Read More: Best Psychological Thrillers of All Time
6. Tron: Legacy (2010)
Possibly the best virtual reality movie made in recent times, 'Tron: Legacy' is one of the most memorable cinematic experience I've ever had. The film follows a man who has lost his father and enters a virtual space called The Grid where he and his father must fight a deadly force threatening to invade the human world. While the story isn't particularly original and offers little space for character development, the mesmerizing quality of the visuals makes for a thoroughly involving experience. It's an absolute fun ride if you're willing to invest yourselves emotionally in the atmosphere than the story itself.
Read More: Longest Movies of All Time
5. Brainstorm (1983)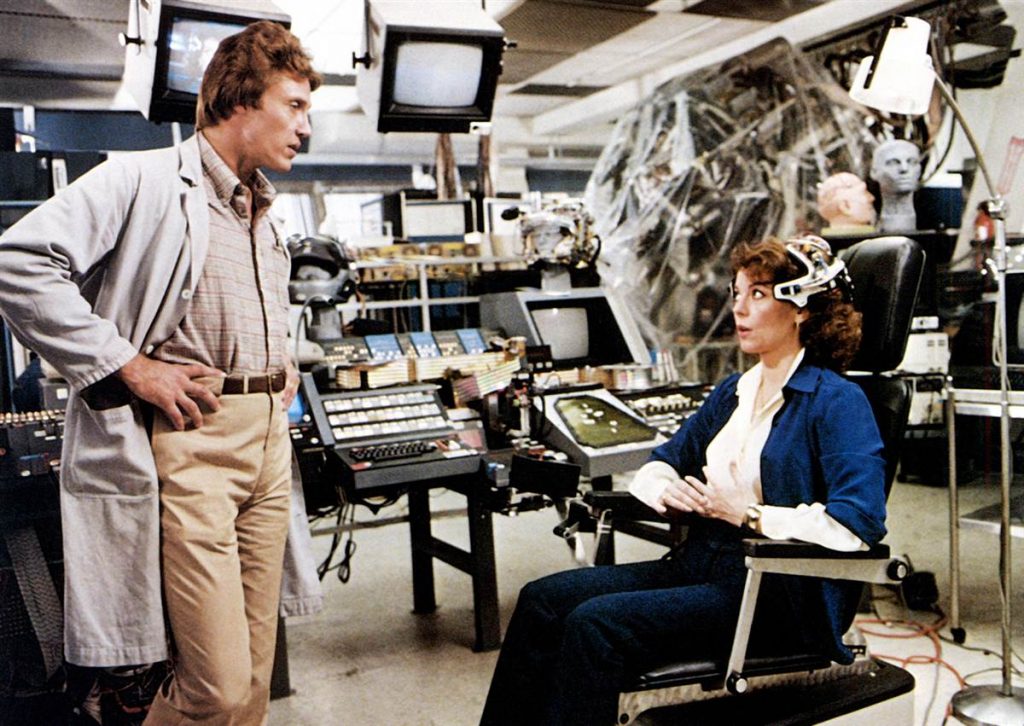 Not the most talked about sci-fi pieces of the 80s but 'Brainstorm' is a film that deserves more credit for its remarkable ambition on a technical level. The film follows a team of research scientists who've been experimenting with a peculiar brain reading device that reads a person's thoughts and feelings and could translate them into videotapes. Natalie Wood's tragic death forced several rewrites for the script which wrecked the film on many levels. The plot isn't tautly constructed and the film terribly loses its grip on the narrative at places but benefits from some highly impressive cinematography.
Read More: Best Polish Movies of All Time
4. Strange Days (1995)
In retrospect, 'Strange Days' certainly feels like a film that received a lot of unwarranted hate. Kathryn Bigelow had a vision and while it wasn't fully realized, the film was a massive technical achievement and is possibly one of the most ambitious movies ever made. The film tells a bizarrely fascinating story about a former policeman who gets into the trade of selling virtual reality like recordings which allows users to get into the psyche of other individuals. While the plot construction isn't tight, Bigelow's command over the medium is truly astonishing and provides a distinctive atmospheric quality to the film. Though it was a massive commercial and critical failure at the time, it is now highly regarded by sci-fi fanatics and contemporary critics.
Read More: Best Foreign Action Movies of All Time
3. Avalon (2001)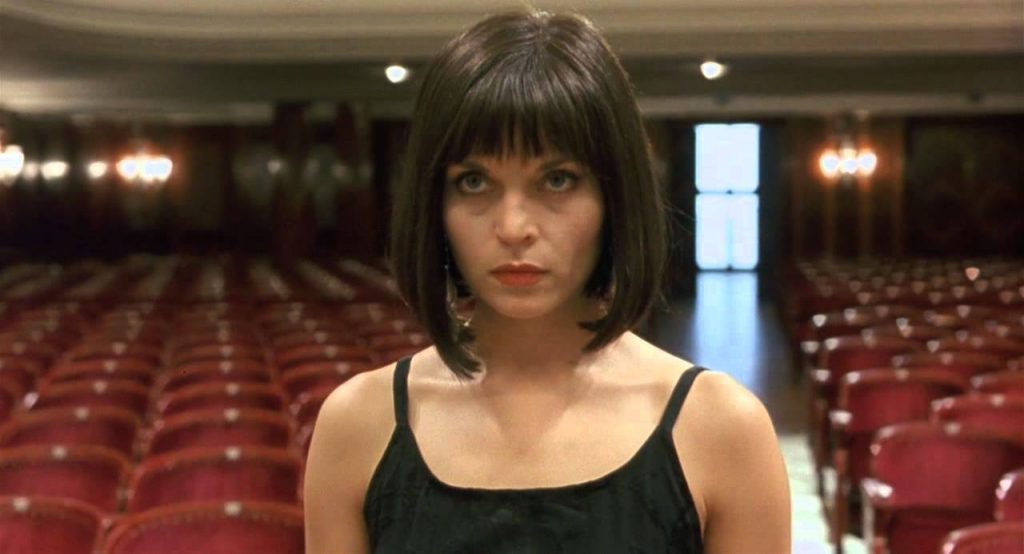 Mamoru Oshii's thrilling sci-fi drama follows a woman, a player in an illegal virtual reality game who needs to fight her way out as her sense of reality is gradually threatened whilst trying to unveil the dark truths behind the game. The most original part of the film is the virtual reality game it depicts. It is an illegal game with players using different kinds of weapons, ranging from modern, medieval and fantasy and players classified into different levels. It's an absolute fun ride and whilst the film tends to get self-indulgent at places, the atmosphere it builds is compelling enough for emotional engagement.
Read More: Best Kung Fu Movies of All Time
2. Existenz (1999)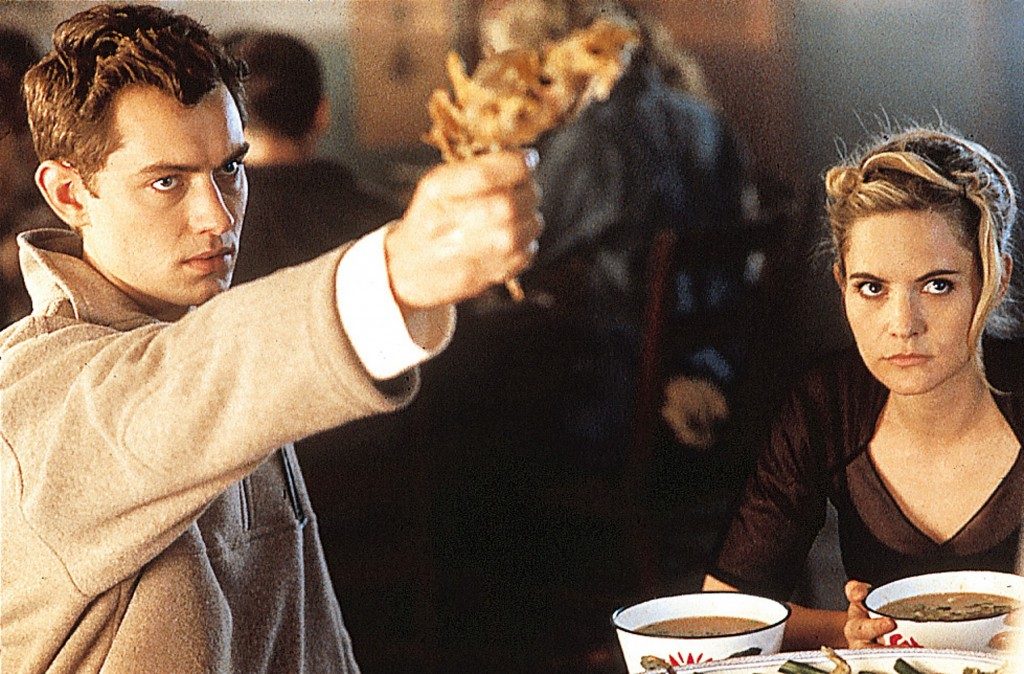 This underrated David Cronenberg flick is about a virtual reality game designer who must work on her latest game to determine if it has been damaged as assassins chase her off. The film depicts a world where virtual reality games are created and players can enter inside the games. The film is a masterful portrait of the complex relationship between human and technology and though it may not be as clinical as some of Cronenberg's other flicks, still comes off as incredibly affecting and provocative. The film remains vastly overlooked as a sci-fi classic but continues to be revered by staunch Cronenberg fans.
Read More: Best Free Movies and TV Shows Apps
1. The Matrix (1999)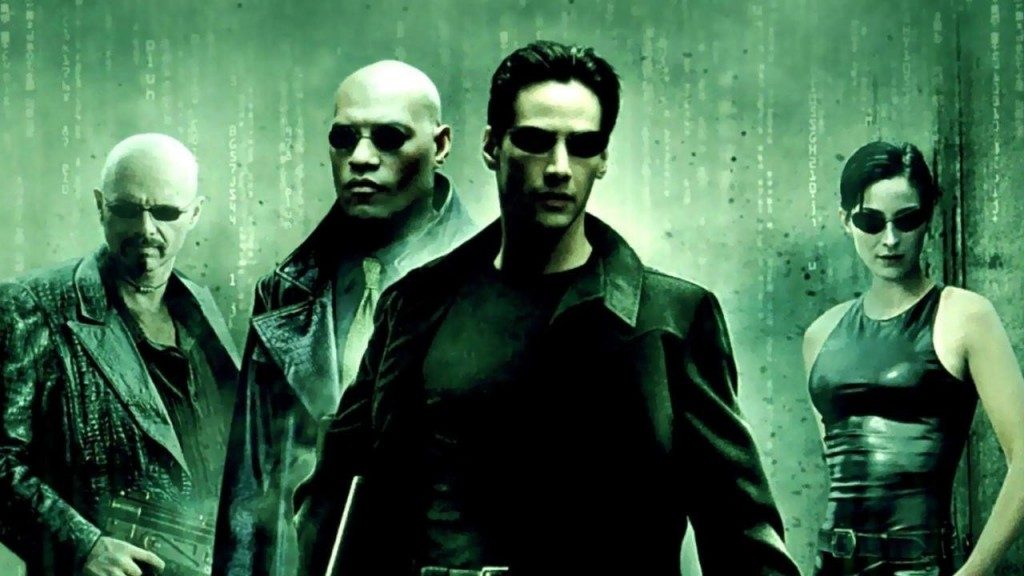 Wachowski Brothers' revolutionary sci-fi masterpiece is quite simply the best virtual reality movie ever made. Set in a dystopian future where the world is ruled by highly powerful computers using a system called 'The Matrix' that exploits human lives to deadly effects. The film was groundbreaking for its time with praise mostly directed to its highly innovative visual effects and original storyline. The action sequences are breathtakingly intense and every scene is cleverly constructed with not a single dull moment anywhere that creeps up to hamper the flow of the narrative.
Read More: Best Women Empowerment Movies of All Time