Polish movies are widely noted for their emotional restraint, distinctive visual style and stories that are profoundly universal and human at its core. Polish cinema has produced some of the greatest auteurs of all time including Krzyzstof Kieslowski, Andrzej Wajda, Tadeusz Konwicki and Roman Polanski. Most Polish movies are deeply rooted in their culture and explore the various socio-political changes it went through over the years and as a country that suffered the most in Europe during World War II, it's not surprising that most of their films are set during the tragic times of the Nazi occupation of Poland with stories examining the devastating consequences and futility of war.
This list is too short for a country that is known to have produced some of the greatest classics in cinema history but for the time being we'll have to make do. So here is a list of the greatest Polish movies ever. You can watch some of these best Polish movies on Netflix, Hulu, or Amazon Prime.
12. Knife in the Water (1962)
Most people tend to forget that Roman Polanski is in fact a Polish filmmaker and not an American one. But such has been the man's influence on Hollywood that people often bracket him alongside the great Hollywood filmmakers of the 70s. However, one of his greatest works were produced in his native country, his debut feature, 'Knife in the Water'. The film follows a couple, on their way to a sailing trip, who invites a young man who was nearly hit by their car as they were driving to the lake. But things turn increasingly complex when the young man gets attracted to the wife as tension sustains the atmosphere of the story. The film is widely considered to be a classic and one of Polanski's highly acclaimed films. It was ranked number 61 in the Empire Magazine's list of "The 100 Best Films of World Cinema.
Read More: Longest Movies of All Time
11. Ida (2014)
Hauntingly dark, gorgeously enigmatic and strikingly painful, 'Ida' is one of the most powerful films I've ever seen. The film tells the story of a woman who wants to become a nun and is about to take vows when she discovers from her estranged aunt that she is Jewish. She sets out on a journey in an attempt to discover the true identity of her parents and tries to cope up with the realities that have finally found their way to her. The film is beautifully shot and the black and white cinematography creates an eerie atmosphere that plays well with the narrative and provides the film with a more distinctive, authentic look and feel.
Read More: Best Sad Romantic Movies of All Time
10. Man of Marble (1976)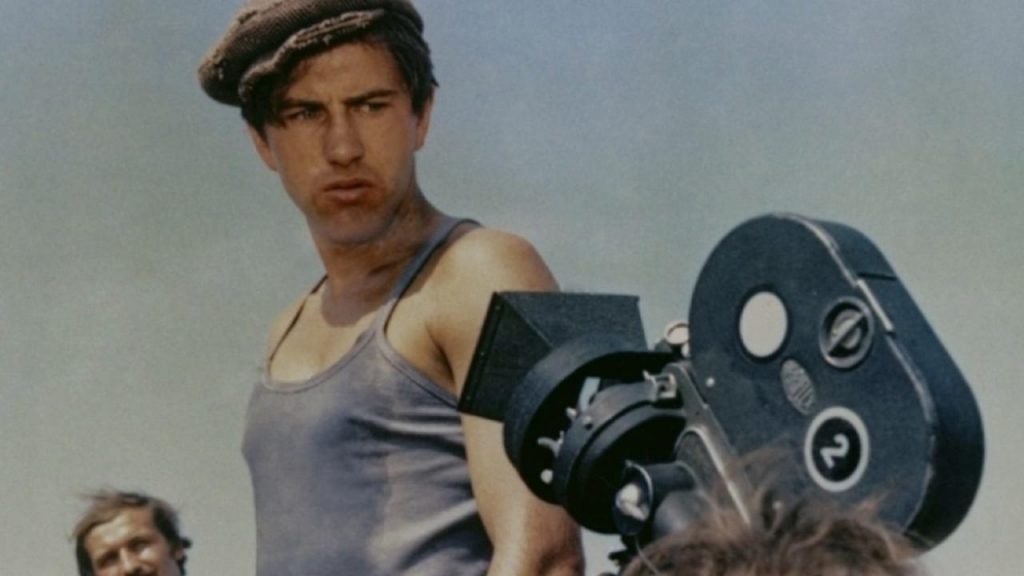 Andrzej Wajda is one of Poland's greatest auteurs. His films were truthful explorations of the major cultural and political changes his native country had gone through during the 20th century. 'Man of Marble' is certainly not his greatest work but is undoubtedly one of the most important Polish films ever made. The film follows a young filmmaker who is looking to document the life of a once heroic bricklayer and meets various people who knew him, conducting interviews and collecting other information related to the subject. The film marked a radical thematic shift for Wajda and his astute, layered, critical anatomization of the various intricacies of socialism forms the thematic essence of the film.
Read More: Best Asian Action Movies of All Time
9. Night Train (1959)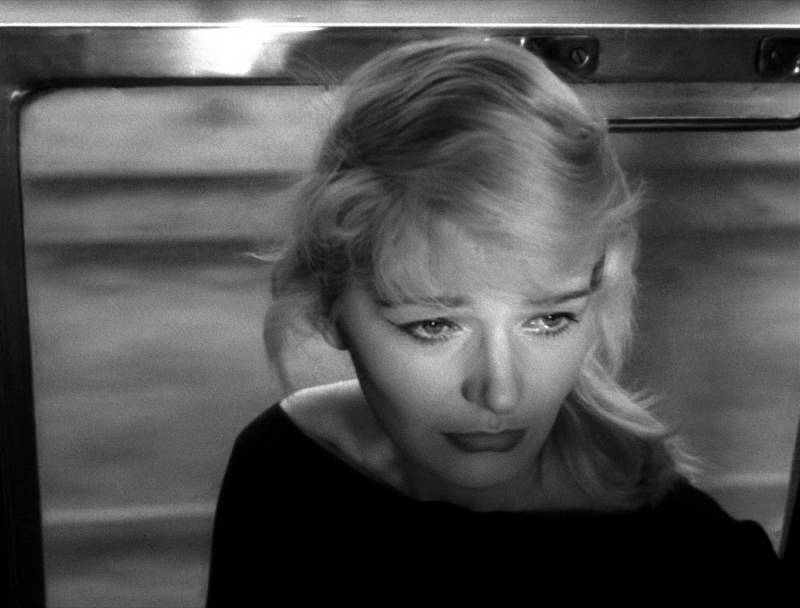 This intense thriller directed by Jerzy Kawalerowicz focuses on two strangers who board a train and must share a sleeping compartment but tension unfolds when it is rumored that one of them could be a murderer. Impeccably written and gorgeously shot by Kawalerowicz, the film is replete with stunning imagery and wildly intriguing characters from various walks of life. Kawalerowicz' technique is strikingly impressive and involving and though the film falters at places, struggling to transcend its genre, there's never really a dull moment throughout and we are captivated by the characters' actions, motives and desires.
Read More: Best Internet and Social Media Movies of All Time
8. The Passenger (1963)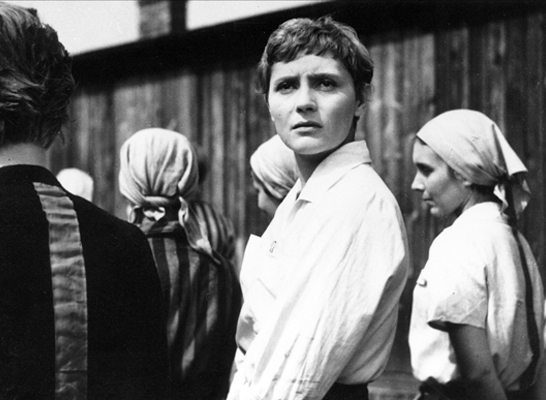 Andrzej Munik's last film feels, in some ways,like a tribute to the director himself. Munk died in a car accident while returning home from the Auschwitz concentration camp where he was shooting. The film was nearly completed but the remaining parts were compiled and edited by his assistant director Witold Lesiewicz. The film depicts the relationship between an SS officer and one of the inmates of the concentration camp whose life she manages to save on an occasion. It follows a documentary style narrative, capturing the sheer brutalities of life inside the camp and the kind of realism Munik brings on to the screen is unnervingly powerful and devastating.
Read More: Best Movies Set in Paris Ever
7. Eroica (1958)
Andrzej Munk's darkly comic exploration of the painful atrocities of war tells two different stories set during World War II involving two men caught up in starkly different situations; one which involves a cowardly man forced to become a soldier during the Warsaw uprising and the other involving a soldier trying to escape from POW camp. The central thematic focus of the film is on the exploration of the concept of Polish heroism. The way Munk tackles the subject is endearingly humorous and yet so profoundly layered, making it a thoroughly refreshing and thought-provoking affair.
Read More: Best Movies About Lolita Complex of All Time
6. A Short Film About Love (1988)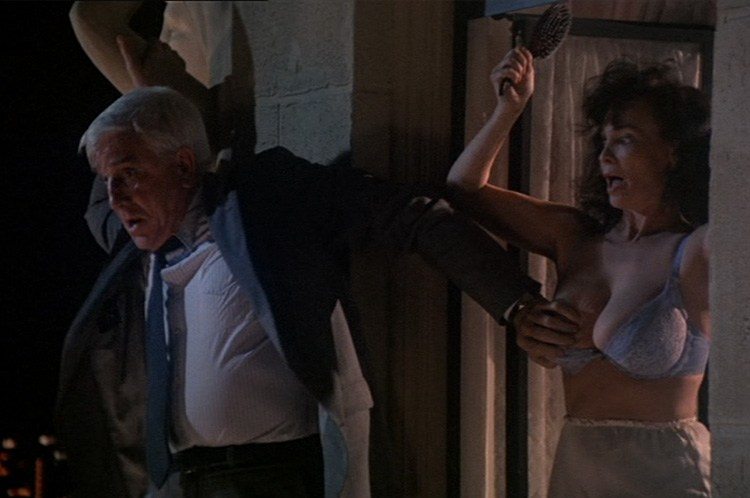 Romance has rarely been explored on a more profound level. Most romantic movies, at some point, tend to get caught up in its stories and fail to transcend its genre. Krzyzstof Kieslowski's 'A Short Film About Love' is a film that literally manages to speak about love in the truest sense of the word. From the outset, nothing about the film seems particularly striking. It tells a very simple story of a teenage boy who falls in love with his beautiful neighbor, a bold, promiscuous woman whom he watches through a telescope. There's something so deeply intimate in the way Kieslowski depicts the emotions here that it manages to resonate on a deeply personal level and this is where the film transcends its genre and manages to be something so universally resonant and hard-hitting.
Read More: Best Teacher-Student Relationship Movies of All Time
5. The Last Day of Summer (1958)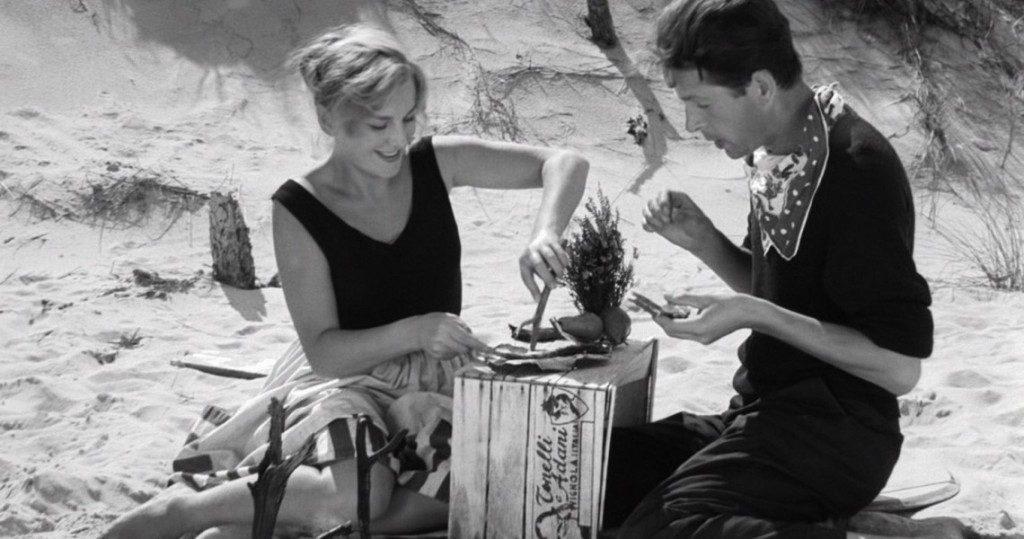 Simplicity is the essence of great art. And director Tadeusz Konwicki knew it all to well. With a minimalist plot and setting, Konwicki crafts something so endearingly personal and hauntingly poignant. The film tells a very simple plot that focuses on a young man who meets a woman at a deserted beach. They both love each other but deep inside they are devastated enough to not being able to communicate their feelings and desires to each other. The characters aren't named throughout and this gives the film an intriguingly mysterious quality. The profound simplicity Konwicki uses here may deceive you at first but repeat viewings uncover layers of its richly nuanced narrative.
Read More: Best Chick Flicks of All Time
4. The Double Life of Veronique (1991)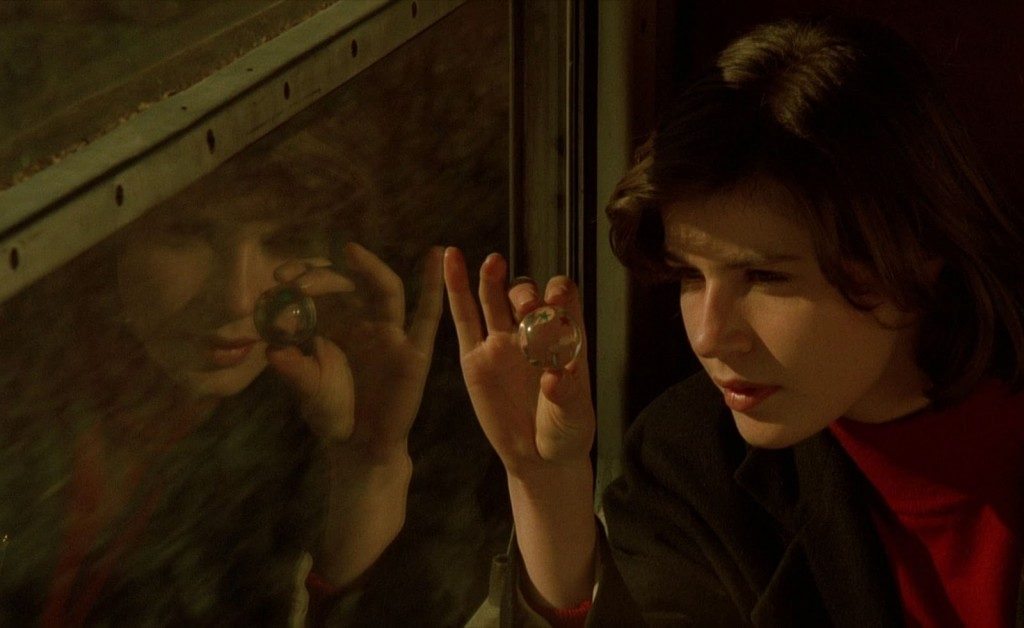 David Lynch once said that films, apart from being able to tell stories, have the power to paint an emotion or a mood like music. 'Veronique' is exactly the kind of film that proves this argument right on every level. This is filmmaking of the highest order, crafted out of the raw power of human emotions, outweighing the inherent limitations of a story or a plot. The film revolves around a woman who begins to sense a mysterious connection with someone she's probably never met in her life. Slawomir Idziak's cinematography is the heart of the film as it provides a dreamlike quality to the film and at the helm of it all is a heartbreakingly delicate, tenderly mysterious Irene Jacob who delivers a performance that is arguably one of the finest ever put onscreen.
Read More: Best Female Revenge Movies of All Time
3. Ashes and Diamonds (1958)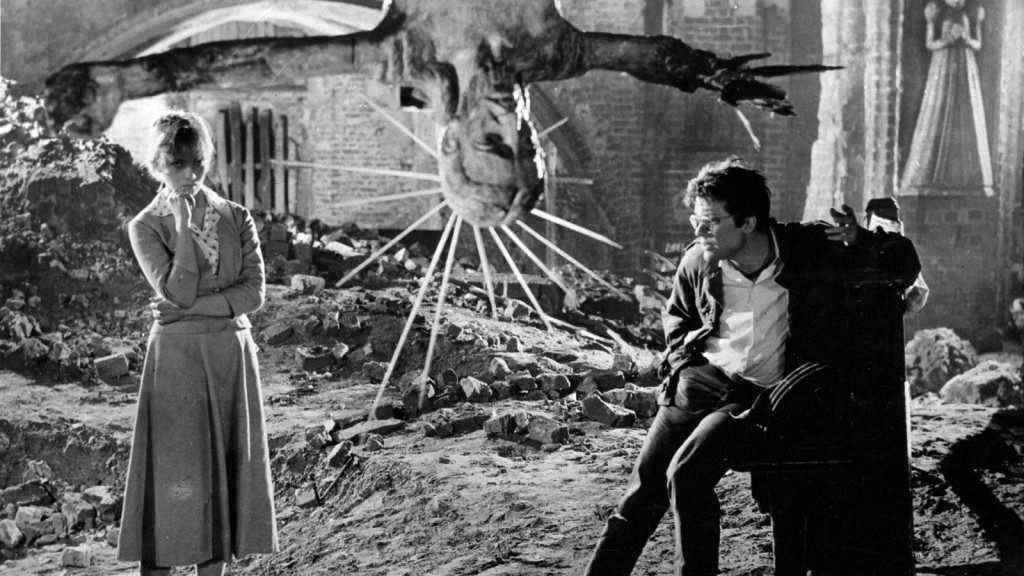 Andrzej Wajda's war trilogy also included the films, 'A Generation', 'Kanal' but 'Ashes and Diamonds' steals the spot on the list simply because it's a far more accomplished and artistically mature work from the master auteur. The film depicts the continuing political turmoils wrecking Communist Poland after Nazi Germany had just surrendered, effectively ending World War II. It depicts the perennial madness of war and the frightening continuity of the battle to seize power and gain freedom. The visual storytelling in the film is quite an astonishing achievement as it beautifully compliments its sweeping narrative, elevating the experiential aspect of the film. 'Ashes and Diamonds' continues to be rated as a masterpiece of world cinema and filmmakers including Martin Scorsese and Francis Ford Coppola have cited it as one of their all time favorites.
Read More: Best Movie Detectives of All Time
2. The Last Stage (1948)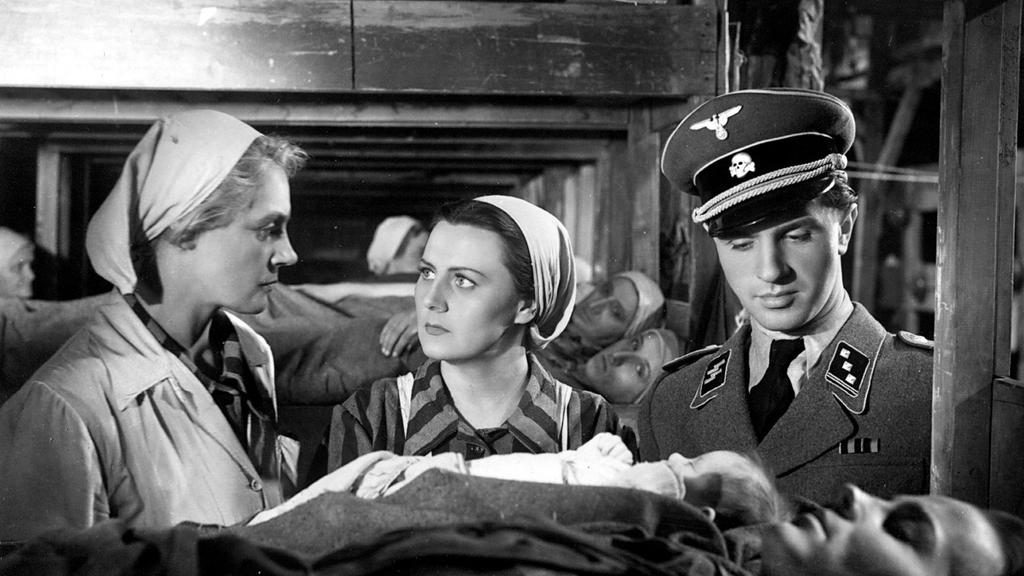 Sometimes a film can get immensely personal and way too powerful to even talk about. Wanda Jakubowska's 'The Last Stage' is one such film which I couldn't bring myself to watching again simply because of the sheer devastating power of it. Jakubowska's depiction of the inhuman brutalities committed by the Nazi guards in the Auschwitz concentration camp is unflinchingly honest and painfully realistic. This is because both Jakubowska and her co-writer Gerda Schneider have been through hell and no one else could have probably done a better job at documenting the experiences. Regarded as one of the greatest Holocaust dramas ever made, the film is deeply admired by Steve Spielberg for whom the film was a major source of inspiration for 'Schindler's List'.
1. The Decalogue (1989)
Now some people might argue that 'The Decalogue' is a work of television and does not qualify to be on the list but quite honestly, this is art of the highest order. 'The Decalogue' consists of ten one hour films, inspired by the Ten Commandments. Set in an old apartment, the film depicts the moral and ethical dilemma of various characters who struggle to confront the moral complexities of their actions. Each story follows a different plot and has a central character facing one of the ethical dilemmas. Widely regarded as one of the greatest works of cinematic art ever produced, 'The Decalogue' was admired and praised by filmmakers including Stanley Kubrick and Mira Nair and is frequently listed in polls covering the greatest films of all time.
Read More: Best Sci-Fi Movie Franchises of All Time