Paris is a city that shines so gracefully through it's elegant architecture, cultural richness and typical marvels it is often called not only the "City of Lights" but also the "City of Love". This, filmmakers are certainly aware of, not to mention it is cinema's place of birth with the Brothers Lumière and their undoubting importance in history being rooted in this french capital. With its extensive artistic scenery possibilities and a divergent atmosphere where creativity can be limitless, Paris simply carries a special flavour that is impossible to resist. From love to hatred, reality to fantasy, here is the list of famous movies set in Paris. You can watch some of these movies set in Paris on Netflix, Hulu, or Amazon Prime. Many of these are romantic movies, whereas others are action. You will find both American and English movies on the list.
13. Frantic (1988)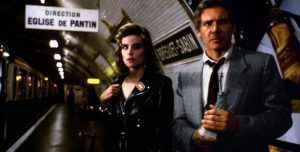 This Roman Polanski mystery thriller starring Harrison Ford and shot in Paris relates the story of Richard Walker, a medical surgeon that flies to the french capital with his wife in order to attend a conference. However they soon realise that they brought the wrong suitcase from the airport, a mistake that will lead to his wife's sudden disappearance. This solid enigmatic plot, combined with a great leading performance by Ford, brings out the obscure and secretive atmosphere of a darker and more suspenseful Paris than we are usually accustomed to see on screen. It's another absorbing film noir stylised movie with Polanski's look and feel written all over it.
Read More: Best Anorexia Movies of All Time
12. La Boum (1980)
Colourful lights flashing in circles in a crowded room, nostalgic disco music playing, sweat and emotion levitating in the stuffy air. This beautiful french movie covered by an honest realism brings you back to your 13-year-old self, or perhaps Sophie Marceau's. Translated into "The Party", this French box-office hit was the popular actress' first ever film experience and there couldn't have been a better person for this role. With an exceptional performance, she incorporates Vic, the new kid in high school living in Paris with her affectionate but rigorous parents and experiencing love and heartbreaks for the first time. It's an amusing and light-spirited visual engagement that sucks you into these character's conflicts and joys and will leave you with a good after-feeling of french coming-of-age classic cinema.
Read More: Best Funny Family Movies of All Time
11. Elle (2016)
With an astonishing performance by Isabelle Huppert, this psychological thriller was given its deserved applaud by, amongst others, winning Best Film at the César Awards. "Basic Instinct" director Paul Verhoeven made sure to set the bar high in this movie genre, by creating a very different and unseen story concept, with aggression and rape as present themes. Michèle Leblanc is the determined and rigid head of a gaming company with a rather complicated background and current life, that one night gets attacked and raped in her own home by an unknown intruder. Although keeping her head high up and rejecting the idea of reporting to the authorities, this incident will change her life in a shocking and unconventional way. Prepare to be surprised by this movie, filmed in and around the two-faced city of Paris.
Read More: Best Las Vegas Movies of All Time
10. Intouchables (2011)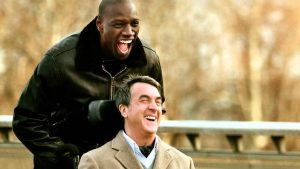 "Untouchable", in opposition to its title, is a profoundly touching comedy-drama that balances out the tears and laughter in the most outstanding way. With a quite different story from the ones we are used to see, it relates the friendship that is created between a middle-aged quadriplegic aristocrat and a young man from the suburbs who just got out of jail for robbery. This last one gets hired to become Philippe's caretaker and using unconventional methods and showing no pity for the man's misfortune, sparks an emotional connection between the two. Almost entirely shot in Paris, this breath-taking movie directed by Olivier Nakache and Éric Toledano, shows the beauty of life and the importance of the little things through an outstanding performance by François Cluzet and Omar Sy.
Read More: Best Godzilla Movies, Ranked
9. Love (2015)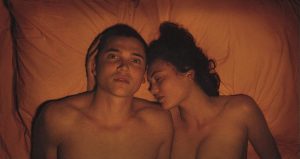 Where else could a movie entitled "Love" be set other than the beautiful city of Paris? Murphy (Karl Glusman) is an American cinema student living in the french capital who narrates through constant and long-lasting flashbacks his now-ended torrid relationship with Electra. Be aware that this relationship reaches higher peeks and downfalls most love stories will ever face. In between a deep layer of drug use, dangerous experiments and hard-core feverish sex, love is in the end what will originate and destroy their most deep emotional dreams. Opening too many doors of a relationship, might end you up losing the keys to close them back again. Directed by Gaspar Noé, this visually colourful and appealing romantic-drama was released in 3D and screened at the Cannes Film Festival.
Read More: Best PTSD Movies of All Time
8. La Haine (1995)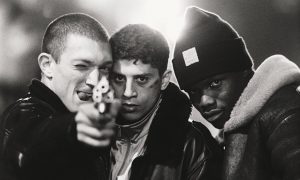 Black and white, from beginning to end, this french movie brings you to the heart of Paris' "banlieues". Vinz, Hubert and Sayid are three young men living in the outskirts of Paris, in a multi-ethnical environment, where hatred has settled into their present feelings, after a friend of theirs was beaten up by a cop during a recent riot. In the mids of the violent tension existing between the impoverished and rebellious young generation and the oppressive police, we witness a day in the life of this Jewish, African and Arab trio. An artistic masterpiece with a fresh and still living aspect of society as main topic, it is an example of, some might say, a flawless creation where every piece of the puzzle is present and perfectly fitting.
Read More: Best Transgender Movies of All Time
7. LOL (Laughing Out Loud) (2008)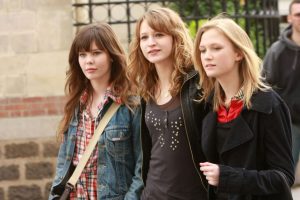 Forget the American 2012 re-make of this film and watch the french original instead. This amazing comedy and coming-of-age story directed by Lisa Azuelos is so brutally honest and exposed, that the character's in it feel so real you could easily imagine being one of them. Parisian Lola (Christa Theret) and her teenage friends, as well as her mother Anne (Sophie Marceau) and her adult friends (who might not be so different to their adolescent children as they think) offer a full open door inviting the audience into their feelings and emotions, downfalls and uprisings and finally growth and evolution as human beings and relationship-involved individuals. Portraying life as a friend, partner and parent, and all the beauty it offers in the end, it is a greatly put together observation on today's generation.
Read More: Best Disease Movies of All Time
6. The Dreamers (2003)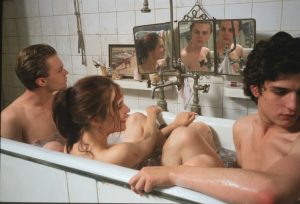 Set in 1968 Paris, young American film enthusiast Matthew (Michael Pitt) meets Théo (Louis Garrel) and Isabelle (Eva Green), two twins that share his same passionate interest in cinema. As their friendship progresses, a form of erotic love triangle game and conflict sets in which causes them to reflect upon their dependence on each other and their inner individuality. With an amazing performance by the three of them, this controversial movie out limits the conventional norm of society's accustomed view on relationships between different human beings. Under Bernardo Bertolucci's direction, it possesses an extraordinary and unique visual content, mirroring the nature of these characters in the detail of their surroundings. Not to mention the stunning choice of music and the utterly original use of comparisons and references to cinema history through stock footage, reflecting the trio's most inner love for, in french so called, "the seventh art", this beautiful movie is worth putting on your list for the next time you want to witness a "Parisian" masterpiece.
Read More: Best Cold War Movies of All Time
5. Paris, I love You (2006)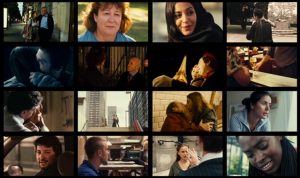 This movie will make you fall in love with Paris. It's an anthology film, consisting of 18 short stories directed by all kinds of different directors, tied together by the City of Lights as its central theme. From a man desperately trying to find a parking spot and pondering about his inexistent love life to a middle-aged American woman recounting her mind-opening and reflective experience visiting the city, each story is set in one of the various districts, or in french so called "arrondissements". It's a visual and emotional journey through the light and dark streets of Paris, that will leave you attached to each character in a different way, wishing you could keep the screen time rolling in order to stand by their sides as their lives keep taking form with the passing of time.
Read More: Best G-Rated Movies of All Time
4. The 400 Blows (1959)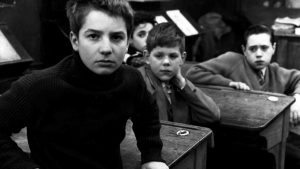 Iconic figure of the French New Wave, director Francois Truffaut made his feature film debut with this award-winning drama, set and shot in his significant hometown of Paris. It revolves around the life and struggles of main character Antoine (Jean-Pierre Léaud), a young misunderstood and rebellious boy who gets accustomed to committing minor delinquencies as the others around him do not understand him. This moving and realistic "oeuvre d'art" portrays the inner feelings of troubled and emotional solitude as the boy longs for freedom and love. With magnificent shots of Paris this movie is a touching and heart-rending observation of youth in 1950's France. A must-watch.
Read More: Best Space Horror Movies of All Time
3. Midnight In Paris (2011)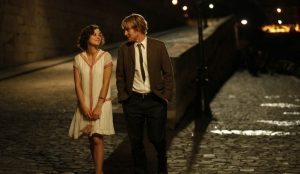 When the magical spirit of Paris is borrowed and plunged into a tank of creativity, then painted over with eye-grabbing colour and sprinkled with drops of indistinguishable humour, this is what you get. A Woody Allen masterpiece honouring the city of love, through a charming and heartwarming script translated into a witty and wonderful moving picture that was praised and loved once its release at the Cannes Film Festival, and rightly so. It modestly accompanies Gil (Owen Wilson), an uninspired screenwriter, on a trip to Paris with his fiancé and her family, in which he finds himself time travelling into the golden 1920's after midnight, where to his surprise he meets iconic historical figures that will help him through his creative and existential crisis.
Read More: Best Lifetime Movies of All Time
2. Amélie (2001)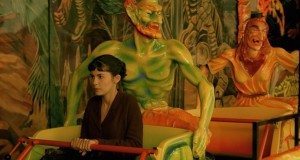 This might perhaps be the best film ever set in Paris, depicting the district of Montmartre in the most beautiful and original way. It shines it's excellence through the light-hearted and charming storyline that pushes the main character forward through the enchanting streets of Paris. Amélie (Audrey Tautou) is a peculiar young imaginative and curious woman who finds herself pleased from the most simplest of things, like plunging her hand in a bag of grains or cracking the crust of a "crème brûlée". She decides to dedicate her life in making other people happy and through this journey will find her own happiness at last. Through an iconic performance, stunning cinematography and colour palette, Amélie's short black haircut and cheeky, childish smile will remain a classic throughout the ages, while cinema lives and evolves.
Read More: Best Ice Skating Movies of All Time
1. Before Sunset (2004)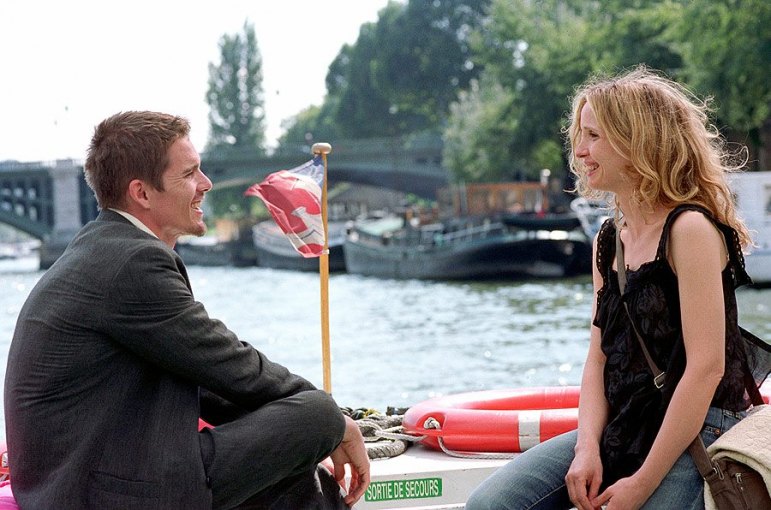 It is easy to mistake 'Before Sunset' as another romantic film, but it talks about love in a manner that no romantic film does. For Jesse and Celine, love is a serious business and not some pleasure-seeking fantasy. 'Before Sunset' starts nine years after the events of 'Before Sunrise'. Jesse has written a book over the night he and Celine spent in Vienna. Celine visits Jesse in the bookstore in Paris where he is promoting his book and, as expected, emotions fly again. Though they have drifted apart in these years, past flame is reignited. More than love itself, 'Before Sunset' deals with everything surrounding love: life, memories, obligations and how choices in life also shape choices in love and vice-versa. '
Read More: Best Alien Horror Movies of All Time