Lifetime is known for cheesy romance drama and soap opera-like storylines. However, you can still find excellent movies that touch important subjects and break the rules of storytelling. From biographical dramas to emotional family movies, Lifetime has a lot to offer. From "Flowers in the Attic" to "Speak", here is the list of top Lifetime movies ever. You can watch some of these best lifetime movies on Netflix, Hulu, or Amazon Prime.
12. Mother, May I Sleep With Danger? (1996)
Laurel could not think of a better boyfriend than Kevin. He is supportive and totally devoted to her. The one down-side is that he does not give her space, responding with aggressiveness whenever she tries to distance herself. Is Kevin hiding a different side of him? "Mother, May I Sleep with Danger?" is a suspenseful and action-packed Lifetime movie. It stars Tori Spelling, Ivan Sergei, and Lisa Banes.
Read More: Best Native American Movies of All Time
11. Liz & Dick (2012)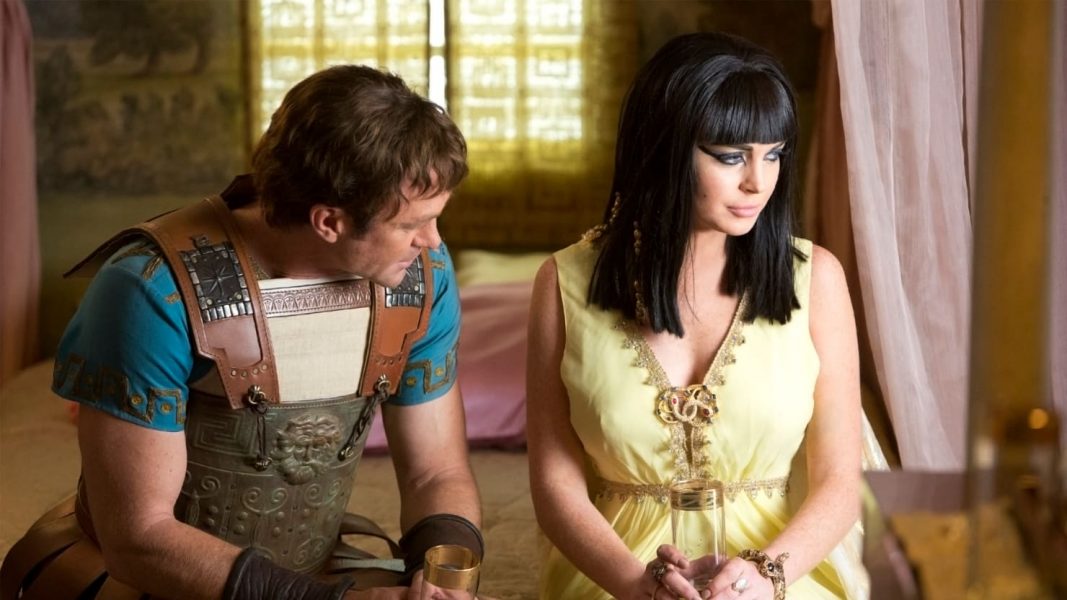 Starring Lindsay Lohan and Grant Bowler, "Liz & Dick" tells the story of the passionate relationship between two Hollywood actors: the iconic Elizabeth Taylor and Richard Burton. They met at the set of "Cleopatra" and it was there that their scandalous love affair began. Nominated for two Primetime Emmys, this biographical drama follows a tumultuous relationship followed closely by many paparazzi. "Liz & Dick" is a good movie if you want to know more about the life of Elizabeth Taylor and Richard Burton.
Read More: Best Chinese Movies of All Time
10. Pregnancy Pact (2010)
"Pregnancy Pact" revolves around a group of teenagers who agreed to get pregnant at the same time. Sidney Bloom decides to return to her hometown as a reporter and investigate the reasons for these teenagers' actions. As she dives into the story, she encounters many obstacles, including from the incredulous community of Gloucester Massachusetts. Inspired by a true story, "Pregnancy Pact" is a biographical drama that discusses high school and teenage pregnancy. This is an addictive and unpredictable Lifetime movie about a weird story that actually happened!
Read More: Best Puzzle Movies of All Time
9. The Craigslist Killer (2011)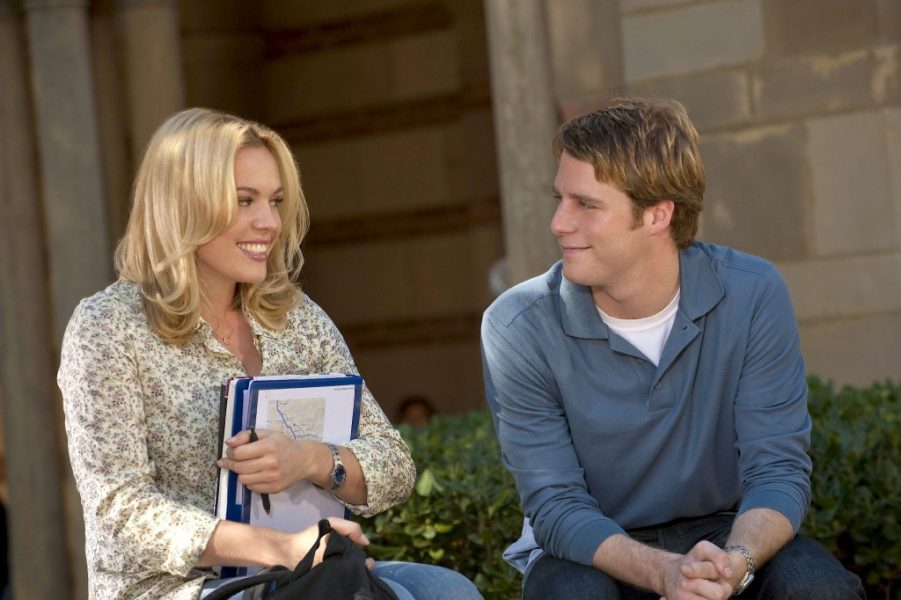 Philip Markoff seems to have a promising future a head. He is one of Boston University's top medical students and is engaged to a beautiful woman. However, he leads a dark and mysterious internet life, and, on the 4th of April of 2009, he commits murder of a masseuse who advertised her services on Craigslist. Inspired by true events, this Lifetime movie explores the relationships of Philip Markoff and his dark story. The screenplay is well-written, and the cast is likable and reliable.
Read More: Saddest Movies of All Time
8. Another Woman's Husband (2000)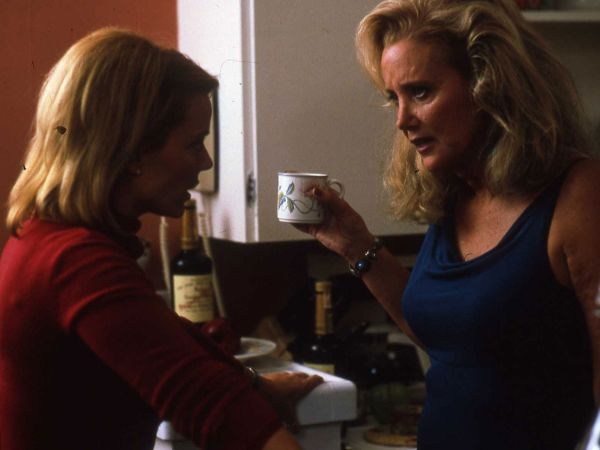 Johnny Miller is a lady's men. Tired of his married life with Susan, he decides to take an alias and start a relationship with another woman, Laurel. But when the two women meet and become friends, they discover Johnny/Jake has been lying to both of them. Although the story is something we have seen before, "Another Woman's Husband" is still an entertaining and believable drama. It stars Lisa Rinna, Gail O'Grady, and Dale Midkiff.
Read More: Best Action Movie Series of All Time
7. Too Young to Die? (1990)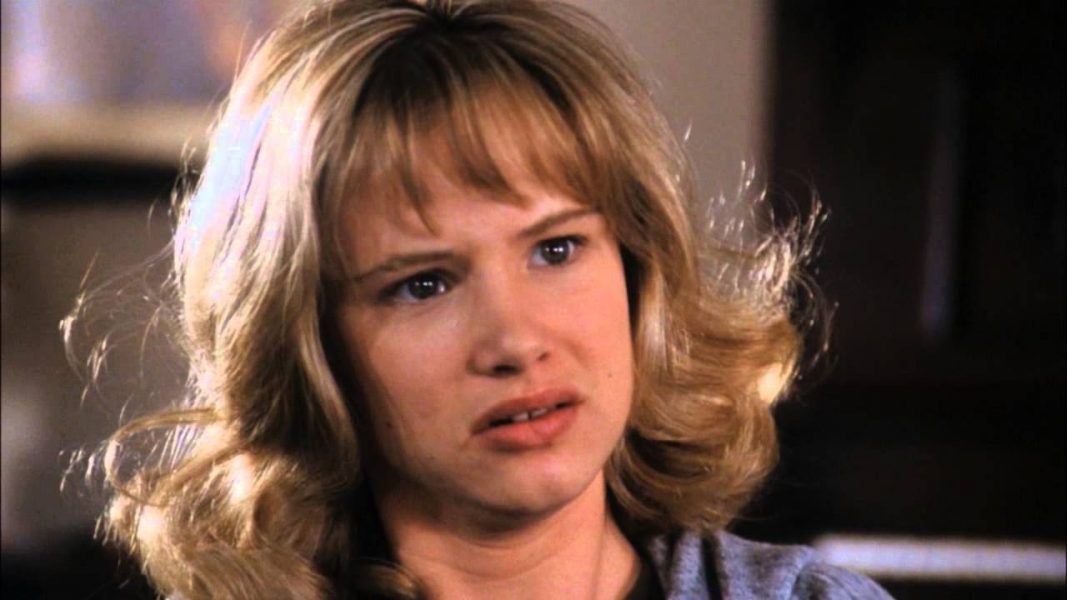 In "Too Young to Die?" Richard Markowitz explores the life of an abused teenager when she is charged with a murder that will potentially get her to the death row. Based on true events, this film stars Juliette Lewis and Brad Pitt, whose good performances elevate the drama. Their authenticity will make you emphasize with the characters and lose track of time. Furthermore, "Too Young to Die?" explores difficult questions related to the death penalty, like should children be charged as an adult? Overall, this is a thought-provoking drama that will make you think about your beliefs.
Read More: Family Movies on Netflix
6. She's Too Young (2004)
This film is about a mother-daughter relationship who is drastically changed when the daughter gets an STD. Her mother becomes shocked with this news since she always thought her daughter was a "good girl". However, she soon discovers that her daughter was a part of a group engaging in sexual activities with multiple partners. Starring Marcia Gay Harden and Alexis Dziena, "She's Too Young" false perceptions that parents have of their children. It nicely depicts teen life while trying to teach something to adults and teenagers.
Read More: Best Inspirational Movie Quotes of All Time
5. A Friend to Die For (1994)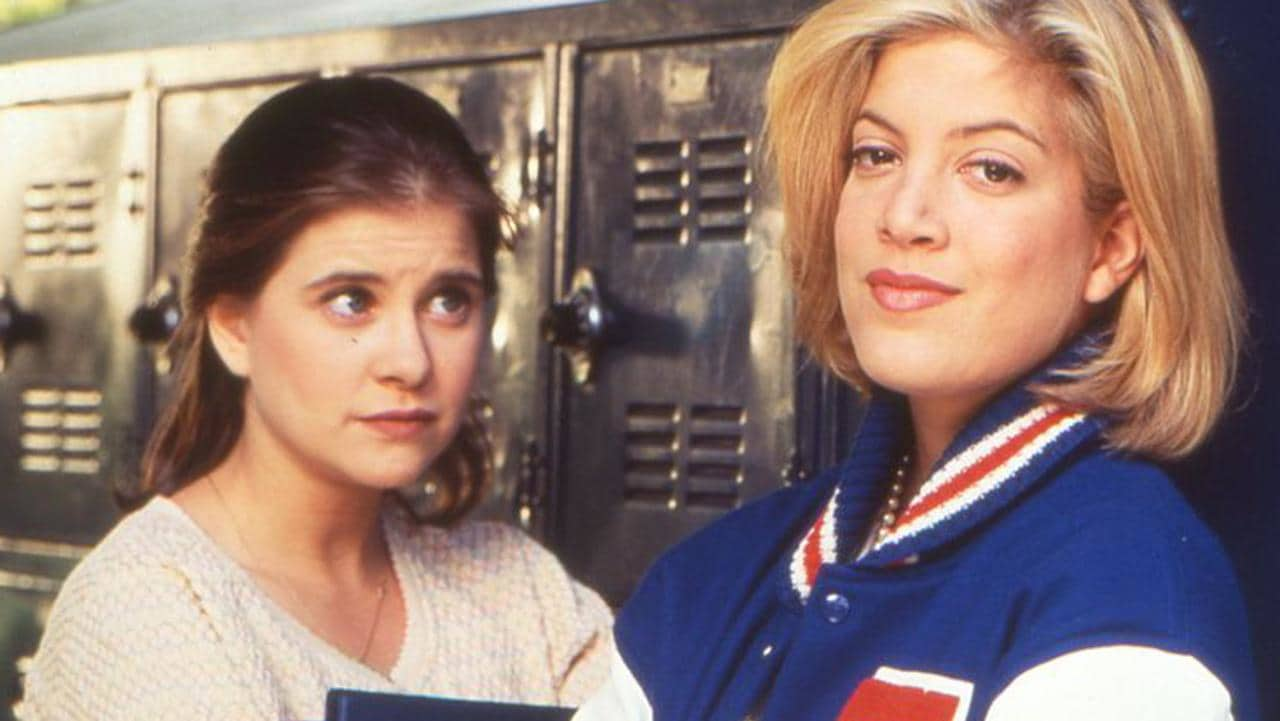 Based on a true story, this Lifetime movie Stacy, the leader of the cheerleading team of the Santa Mira High School. When she is violently murdered, the entire community becomes shocked and determined to find the evil killer. With the pressure rising every day, the community slowly finds out that the killer might be someone nobody suspected… "A Friend to Die For" is about how far people can go to avoid being bullied and how popularity and the sense of belonging can impact teenagers. This is a dramatization of actual events with a good cast and an important message.
Read More: Movies Where the Main Character Dies in the End
4. Flowers in the Attic (2014)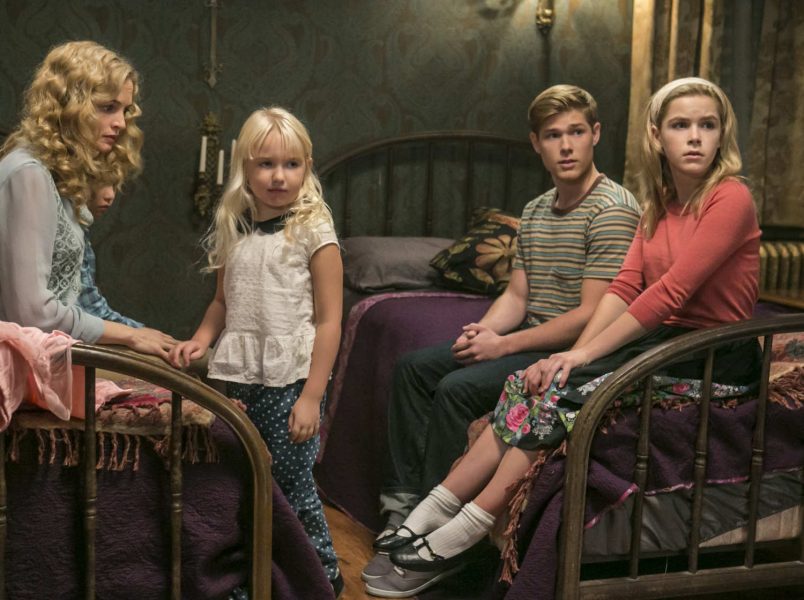 After the unexpected death of their father, mother Corrine and her four children move to their wealthy grandparent's mansion. However, they are coerced by their ruthless grandmother to stay hidden in the attic. Without no contact with the outside world, the children grow up but also discover their family's most repugnant secrets. The film is based on V.C. Andrews' controversial cult-classic novel. "Flowers in the Attic" is a faithful adaptation that involves good acting by Kiernan Shipka, Ellen Burstyn, and Heather Graham.
Read More: Best Mistaken Identity Movies of All Time
3. No One Would Tell (1996)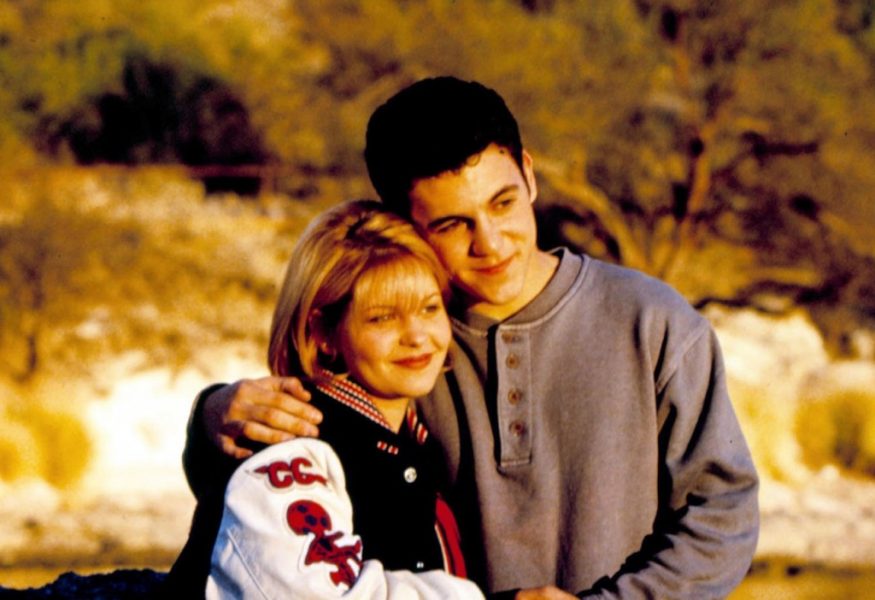 Stacy Collins is a shy 16-year-old dating Bobby Tennison, the most popular guy in school. He is attractive and interesting, but when he starts to become possessive and excessively jealous Stacy becomes scared. Things start to escalate very quickly, and she does not know how to get out of this abusive relationship. "No One Would Tell" is an interesting and eye-opening tale about an issue that affects millions of people. This is a true story for many people out there and that is why this is an important watch. Moreover, the script and acting are spot on.
Read More: Best Airplane Movies of All Time
2. Return to Zero (2014)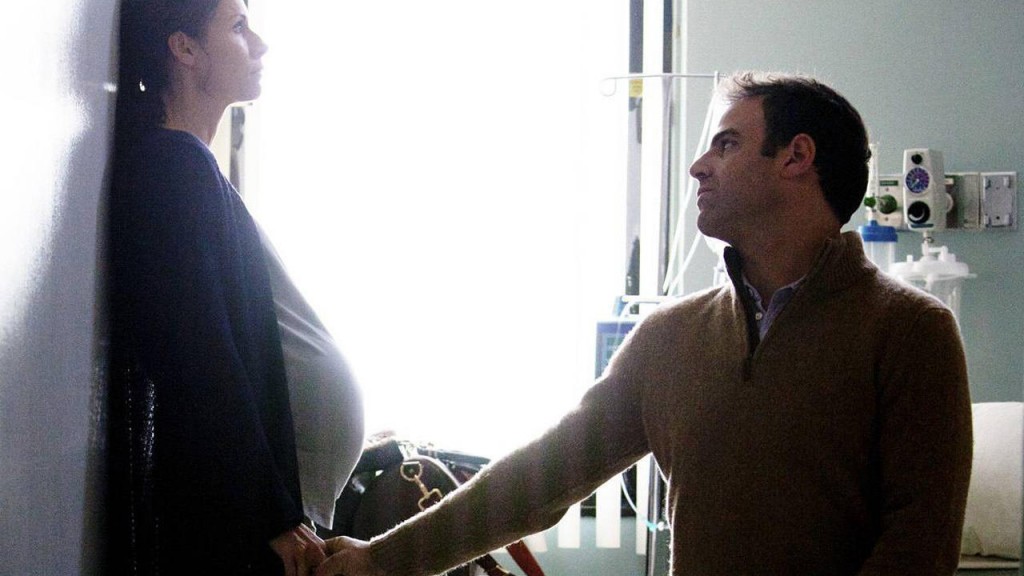 Maggie and Aaron Royal are a successful couple expecting their first child. However, weeks before the due date their son dies in the womb. Their lives are forever changed, and their marriage starts to crumble as they cope with such a heartbreaking event. But when Maggie becomes pregnant again, they must face their fears together. "Return to Zero" is an emotional drama about depression and grief. Therefore, this is an important movie but also an overwhelming one. Additionally, Minnie Driver gives a surprising performance as Maggie Royal, breaking the taboo on miscarriage.
Read More: Best Scientist Movies of All Time
1. Speak (2004)
Melinda Sordino had a difficult summer and is now having a more difficult beginning of the school year. Everyone around her hates her for calling the police during a summer party. Depressed and confused, Melinda is struggling with school, friends, and family. And she refuses to tell anyone the traumatic experience that she suffered at the party. Starring Kristen Stewart in the main role, "Speak" is a well-directed coming of age story about trauma, teenage life, and high school. Although it has a simple plot, the film shines because of Stewart's impressive performance.
Read More: Best Kristen Stewart Movies