Technically speaking, there's no such genre or sub-genre as family movies as far as mainstream cinema is concerned, but it is a derived genre based on a viewer's standpoint. Family movies are essentially the ones which are either certified "G" by the MPAA or are movies which are void of any expletives, vulgarity, nudity, etc. Basically, these are movies which are considered safe viewing for the whole family – kids included. As a result and by default, all the kids movies can be identified as family movies, but only the ones which can be viewed by adults as well. For example, one would say 'The Gruffalo' is a kids movie, but it might not be very enjoyable for adults. On the other hand, movies like 'Home Alone' and 'Kung Fu Panda' are wholesome entertainers – both for kids and adults.
Generally speaking, family flicks can also be holiday movies, emotional tear-jerkers, romantic comedies, kids movies, animation, teenage drama etc. Netflix has so many family films in its catalogue that it may be difficult to decide what to watch next. Besides, choosing the right movie is always difficult. You must choose something that children and adults can both enjoy. If this is a problem for you, then we have the solution. Here is the list of really good family movies on Netflix that are available to stream right now. The list, apart from family friendly movies, also includes funny family movies, Christian family movies and scary family movies.
30. The Ant Bully (2006)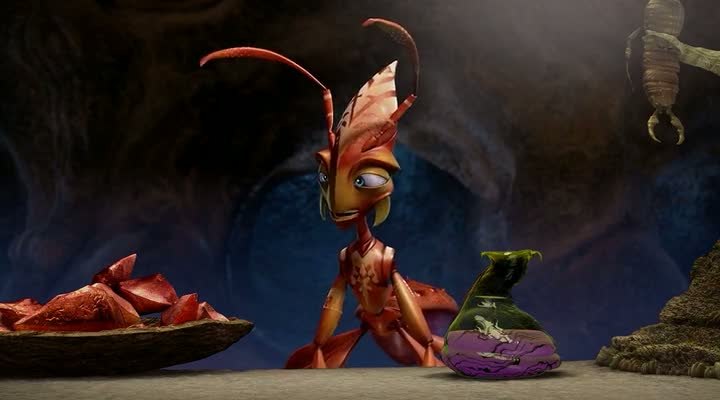 Lucas is a 10-year-old whose favourite pastime nowadays is to attack anthills and try and kill them with his favourite squirt gun. One of the ants, Zoc, is a wizard whose girlfriend Hova is fascinated with human beings and wants to communicate with them, but all in vain. Zoc has been working on a potion lately which would shrink the size of bigger things and the ants plan to use it on Lucas. As Lucas shrinks to the size of the ants and is brought inside the anthill, he is sentenced to hard labour by the ant queen. Hova is his trainer who would teach him ants' ways and how ants and humans are very different. Lucas seemingly fails at hard labour but succeeds in thwarting an attack from the wasps. The movie teaches Lucas that societal gain stands way above personal gain. 'The Ant Bully' is a delightful watch and is a straight departure from the regular sci-fi animations we've been watching.
Read More: Funniest Movies on Netflix
29. Chicken Little (2015)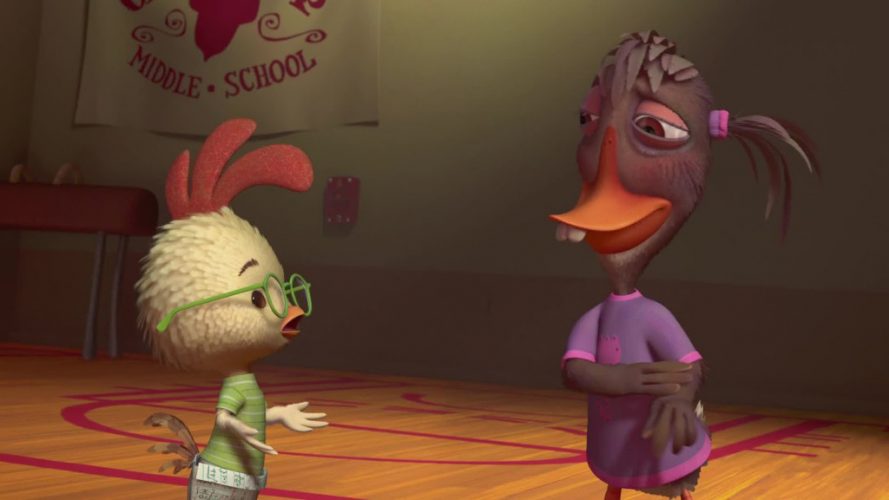 Set in the town of Oakey Oaks, Chicken Little, on a fine day, starts ringing the school bell rigorously, for he thinks he has been hit by a cloud. After a lot of digging around, the cloud is not found and everyone dismisses the incident as a hoax and ridicules Little. A year later, he is again hit by the same part of the sky and he finds out that there's been an alien invasion in Oakey Oaks and alerts everyone, including his father Buck Cluck. Apparently, the alien ship has left one of theirs behind and in an attempt to find the missing alien, they are teleporting everyone from Oakey Oaks aboard the UFO. Chicken Little saves the day by handing them over the missing alien and everyone's thankful for Little's courage and help.
Read More: Best Chick Flicks on Netflix
28. Smurfs The Lost Village (2017)
Yet another rendition of the beloved Smurfs' character with another backstory, 'Smurfs The Lost Village' features the Smurfs on a treasure hunt spree owing to a mysterious map, thus leading the Smurfs and the Smurfette – the Brainy Smurf, Clumsy Smurf and Hefty Smurf into the forbidden forest towards a mysterious village. They will have to protect a closely guarded secret before their arch-nemesis Gargamel finds out about it, and the spree takes them to places they have never been. With the cheekiness of the characters that The Smurfs have been known for, along with the fun adventures that they go through, 'Smurfs The Lost Village' is a wondrous movie with a lot of twists and turns.
Read More: Best Classic Movies on Netflix
27. How the Grinch Stole Christmas (2000)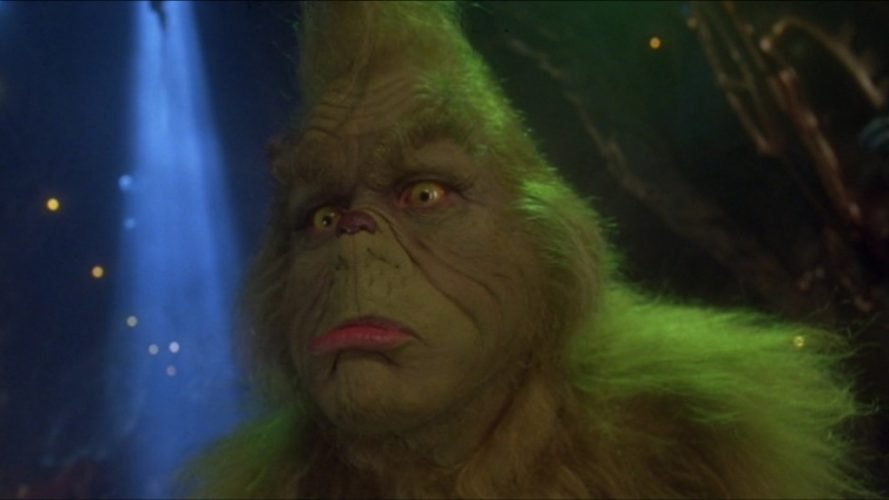 Based on a book by Dr Seuss, this classic holiday film is magical and light-hearted. On the outskirts of Whoville lives a green Grinch seeking revenge. He secretly plans to ruin the Christmas holiday for all of the citizens of the town. The whole movie will give you a festive cheer. Jim Carrey is a master of his trade and no one could have played this role as better as he did. However, the supporting cast is also talented and charming. Overall, director Ron Howard succeeds in making a classic family film.
Read More: Christian Movies on Netflix
26. Bee Movie (2007)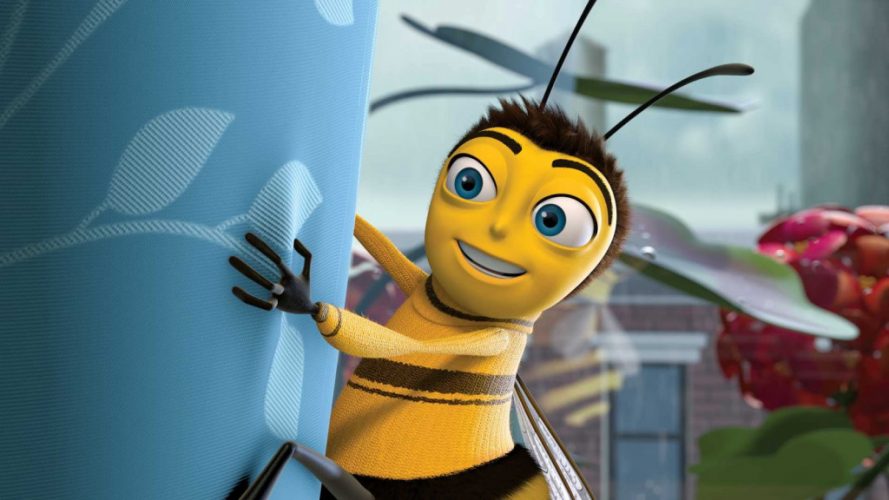 'Bee Movie' tells the story of a young bee named Barry who has only recently graduated from the college. The film explores his limitations given the fact that he is going to work only on a single profession for his whole life, which he is not very fond of. Disappointed at his newfound task — which is to aid in pollination and bringing the honey back from the flowers — he visits a florist Vanessa's place one fine day, and she saves his life. By breaking the basic bee law, he goes ahead and thanks her. Through Vanessa, he comes to know of the exploitation the humans have done to the bees and how they have been "used" to extract benefits. He sets himself on a legal battle to sue humans of the decades of unlawful freeloading. 'Bee Movie' was praised for the humour but was panned for its awkwardness and the forgettable script.
Read More: Best Zombie Movies on Netflix
25. The Golden Compass (2007)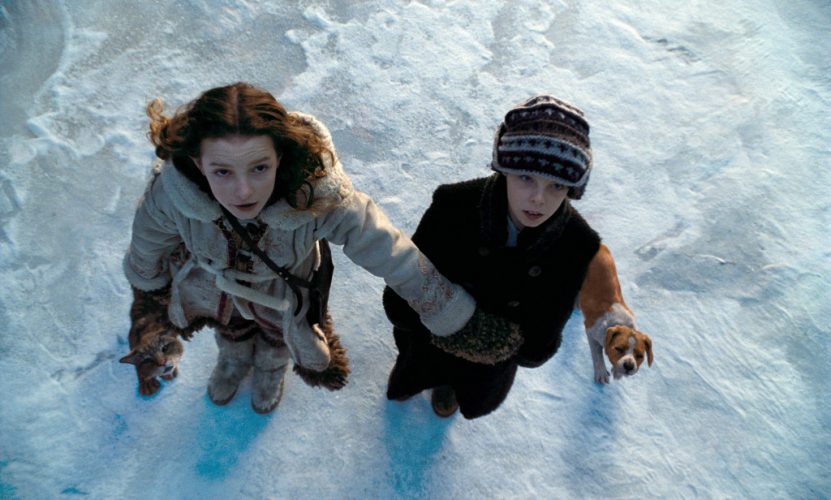 Set in a parallel universe, where a part of every human's soul resides in an animal companion known as a daemon, Lyra is an orphan who has been raised in a school away from her relatives. Her uncle Lord Asriel, who's an explorer, seeks the Dust, a microscopic, cosmic particle that could unite the whole universe against the Magisterium, a powerful church that dominates the whole world. Lyra has to travel far north and help the oppressed while seeking help from mystical clans and humongous polar bears. The journey of Lyra is not only interesting but is also awe-inspiring. However, the film received negative reviews upon its release.
Read More: Best Korean Dramas on Netflix
24. Captain Underpants: The First Epic Movie (2017)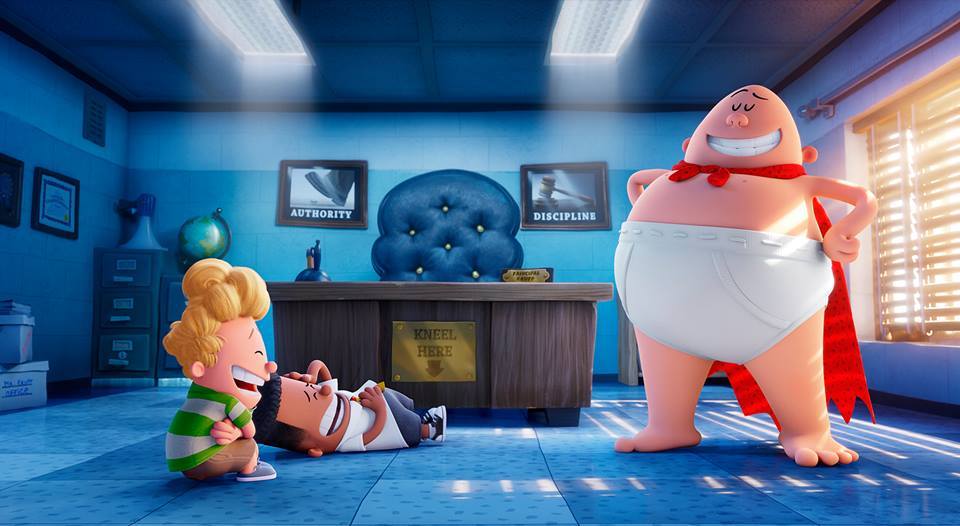 In a school's setting, two pranksters – George and Harold – hypnotize their principal and make him into thinking that he's Captain Underpants, an enthusiastic yet dimwitted superhero. The said superhero wears a cape and a pair of underpants and was created to keep George and Harold together. Meanwhile, Professor Pee-Pee Diarrheastein Poopypants turns to be the arch-nemesis of Captain Underpants and wants to rid the world of all happiness, laughter and fun. A logically out of whack movie, with some references to sock puppeteering and good animation, 'Captain Underpants: The First Epic Movie' truly stands up to its name.
Read More: Best Alien Movies on Netflix
23. Pee-wee's Big Holiday (2016)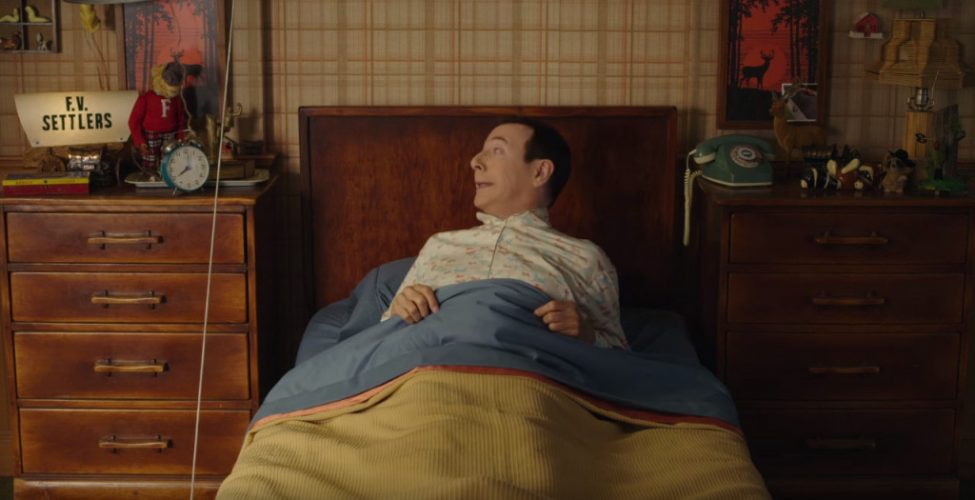 Pee-wee Herman is of a sedentary nature and has forever been the resident of Fairville while working as a cook. He meets his friend Joe, who urges him to come to NYC for the former's birthday party. Pee-wee then sets off on a road trip to the New York City. When his car gets stolen, he hitchhikes with all sorts of people to the city. The journey of Pee-wee is not only funny; it exemplifies resilience and is also awe-inspiring to the core. A perfect family movie for you to enjoy over the weekend.
Read More: Best Romantic Movies on Netflix
22. The Princess Diaries (2001)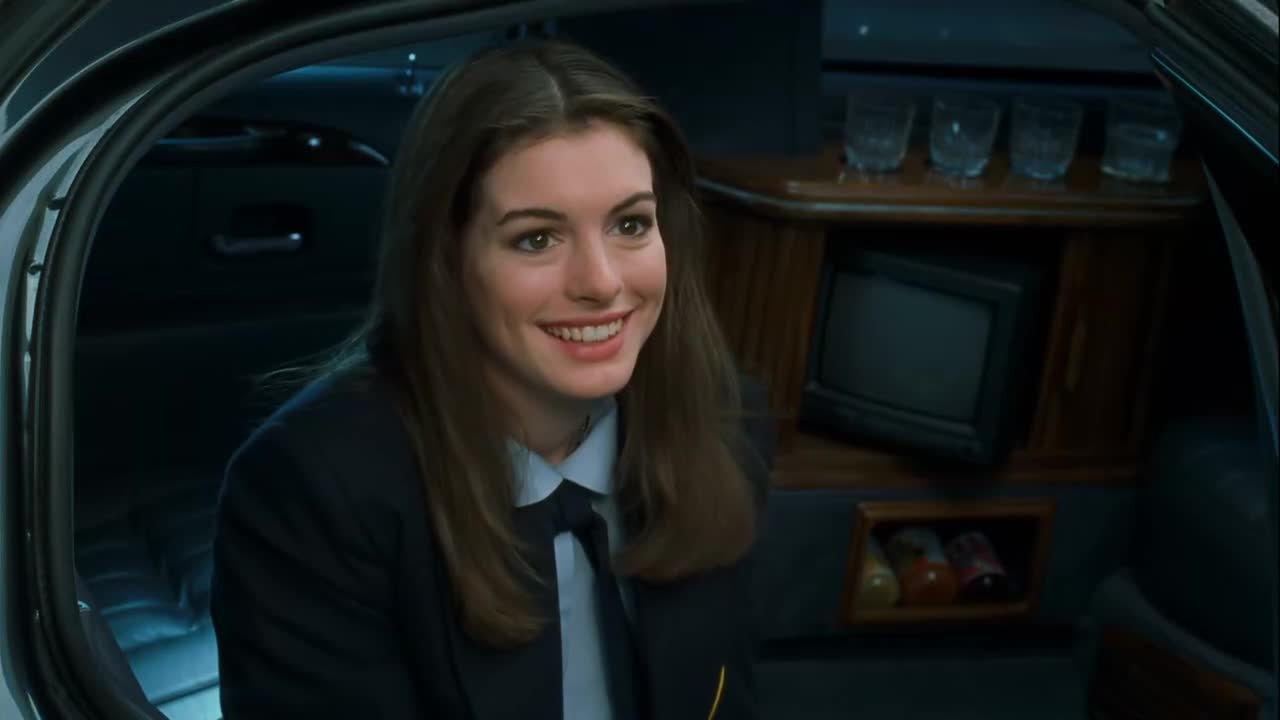 'The Princess Diaries' tells the heartwarming story of an introverted, socially awkward teenager named Mia Thermopolis, who lives with her mother in a remodeled house. It was also the debut film of Anne Hathaway. Mia's paternal grandmother is visiting for the first time after her father's demise and Mia comes to know that her paternal grandmother is the Queen Clarisse of Genovia, which makes Mia the heir apparent to the throne after her deceased father. Then begins the process of a makeover, with Mia learning the ways of the royalty while making new friendships and finding love in between.
Read More: Best Rom-Coms on Netflix
21. Johnny English Reborn (2011)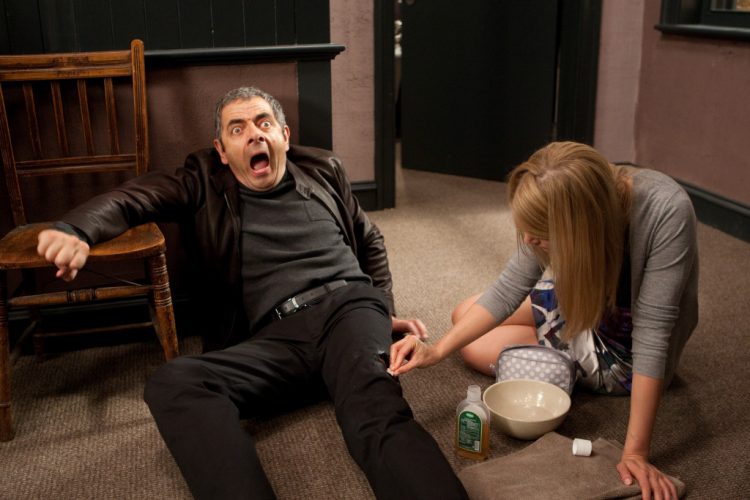 A movie which rightfully focuses on the cliches of any spy movie out there, especially the bond movies, 'Johnny English Reborn' is a funny take on failed missions, funny gadgets and most important of all – Rowan Atkinson. Dubbed the accidental secret agent, Johnny English in his next mission must stop assassins from killing the Chinese Premier and restoring the world peace. In the way, he encounters the deadly assassins, high-tech gadgets and also needs to use his intellect and skills to save the MI-7, his parent agency.
Read More: Best French Movies on Netflix
20. Cats & Dogs (2001)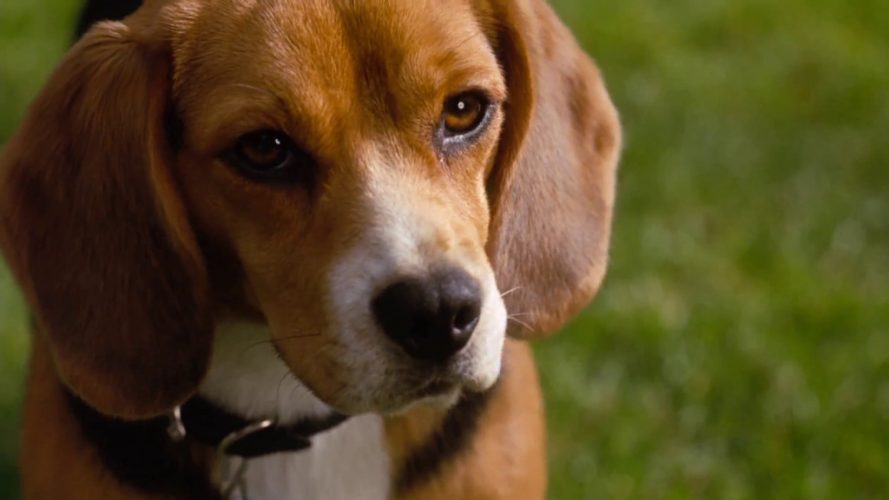 I liked 'Cats & Dogs' because of two reasons – one, it comprises of a very closely knit family that was threatened by the rise of cats, dubbed the 'Cat's Rule', a family which had a never-ending love for dogs, and two, the talking dogs and cats compete against each other for superiority and desperately want to be human's favourite pet. The cats' evil plan is to release a chemical that would make all humans allergic to dogs, thus forcing them to adopt the homeless cats as pets. Butch and his team of canine agents must save the day and thwart all evil designs.
Read More: Best Medical Shows on Netflix
19. The Great Gilly Hopkins (2015)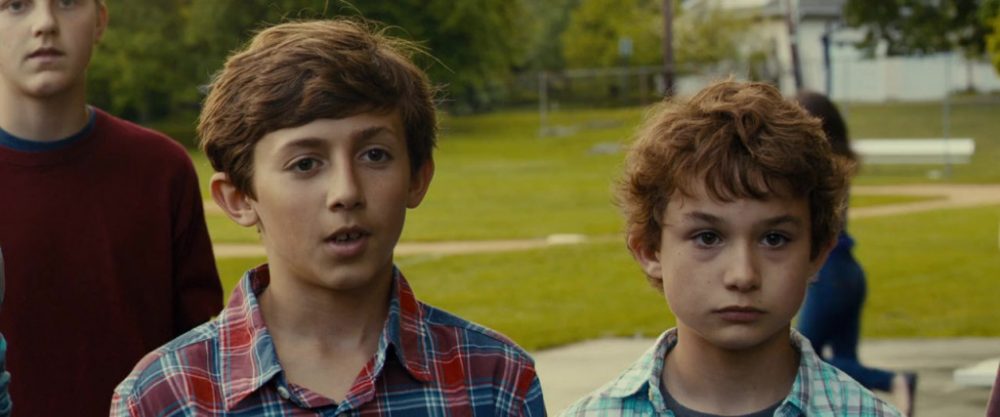 A comedy-drama at the outset, 'The Great Gilly Hopkins' is the narrative of the titular Gilly Hopkins, the archetypal mean girl, a foster kid who wants to reunite with her mother, after having lived for her whole life in foster homes at others' sympathy. Maime Trotter is her most recent foster mother who loves Gilly unconditionally, thus making it difficult for Gilly to reunite with her birth family. Maime Trotter must conquer Gilly's feisty nature with her love while standing up to all of her teenage tantrums. 'The Great Gilly Hopkins' is heartwarming and refreshing and often brings up the relatable troubles one while growing up without parents.
Read More: Worst Movies on Netflix
18. Benji (2018)
An orphaned pup senses that his two adoptive parents, two school kids, have been held captive, and alerts the police and their mother to the place where they have been taken to. Carter and Frankie bring an orphaned pup home, unbeknownst to their mother, and name him Benji. When her mother finds out about the dog, she doesn't approve of him staying in their room. The kids are kidnapped and Benji follows the car, looking for the clues and guiding the law enforcement agencies to the kidnappers. 'Benji' is heartwarming and tear-jerking, and showcases the innocence in one of the sweetest ways possible.
Read More: Best War Movies on Netflix
17. Trolls (2016)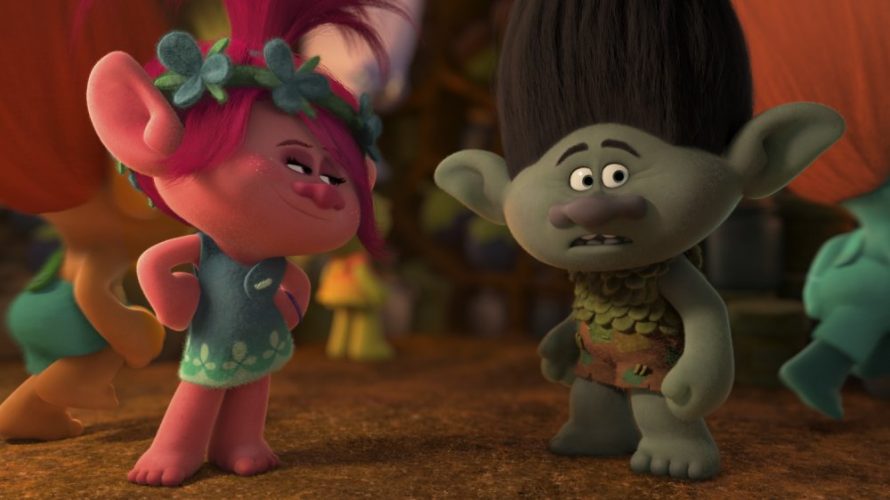 Poppy is among the happiest trolls in the Troll village – basically, all the trolls are happy in general, hugging, dancing and singing like they have no tomorrow. Branch, as opposed to everyone else in his village, is cranky and pessimistic, thus leading everyone to dislike him and troll him as we see. Enter the Bergens, who feed on trolls for their happiness, thus leading to widespread gloom in the otherwise happy and colourful troll village. In order to rescue their lost friends, Poppy and Branch must make amends and set off on an arduous journey. A colourful, feel-good family film, as I like to call it.
Read More: Best Football Movies on Netflix
16. Full Out (2015)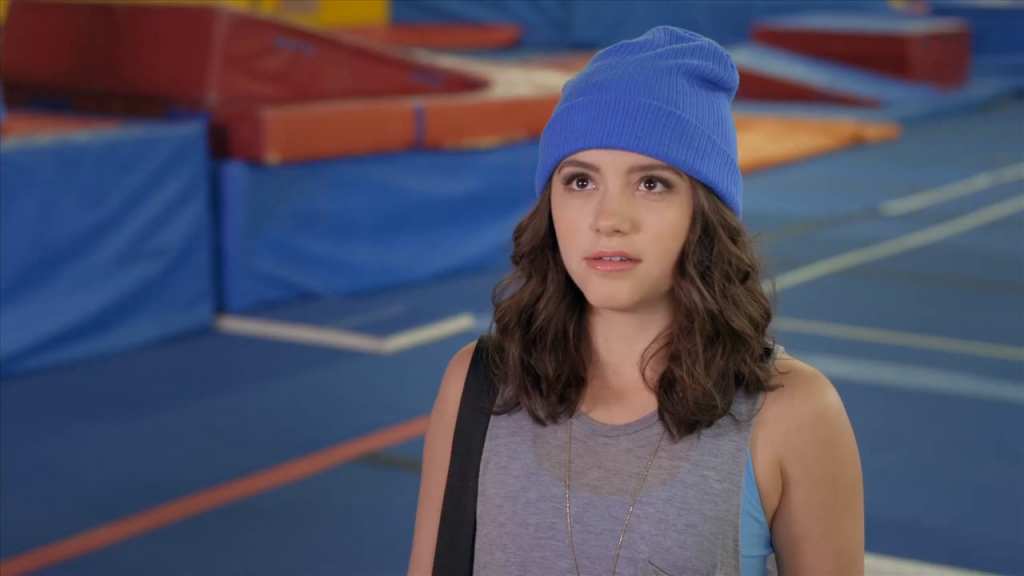 Yet another biopic based on gymnast Ariana Berlin's life, 'Full Out' is like any other rags to riches sports biopic. After a setback with an accident and losing her movements and confidence thereafter, Ariana's struggle to excel and persevere at gymnastics was aided by her penchant for hip-hop, with a UCLA coach Valorie helping her out with the gymnastics. After facing a lot of trials and tribulations, she succeeds in entering the UCLA gymnastics team and goes on to win the NCAA championship. An inspiring and heartwarming story, 'Full Out' will win your heart.
Read More: Best Holocaust Movies on Netflix
15. Peter Rabbit (2018)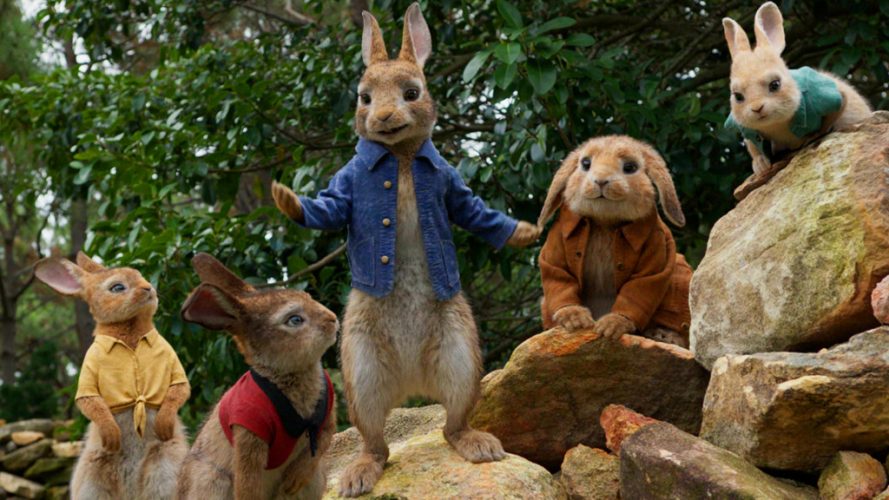 This film tells the story of Peter Rabbit, his cousin Bunny, and his triplet sisters who live in a burrow near Mr Joe McGregor's house and pick from his garden, which the latter despises. Apparently, the rabbit's parents were killed by Joe, thus resulting in their enmity. The rabbits are also friends with Bea, a local woman who appreciates nature and takes good care of the rabbits. After Joe passes away due to a heart attack, his great-nephew Thomas takes over the manor and develops an enmity with Peter and his group. Because of his interest in Bea, all is well by the time the movie concludes.
Read More: Best Gay and Lesbian Movies on Netflix
14. Madagascar 2: Escape to Africa (2008)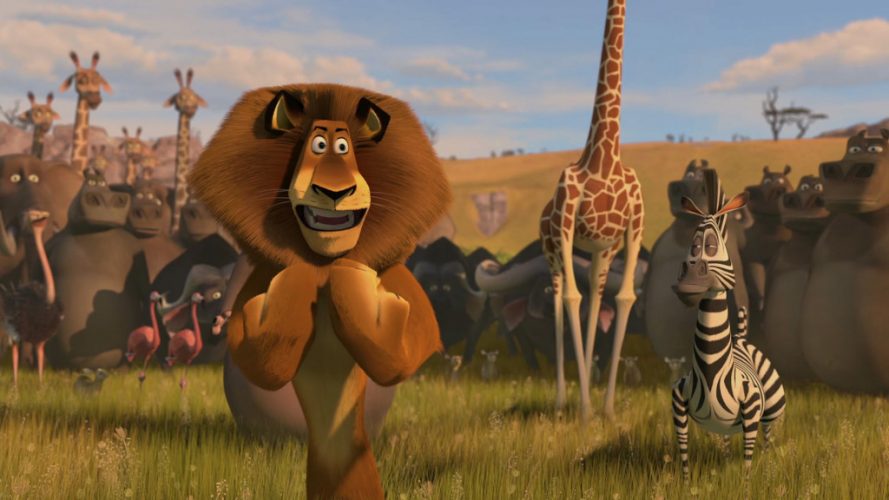 Alex, the dancing lion, who has spent most of his life in the Central Park Zoo of the NYC, has been stranded in the wilderness of Africa where he has come from Madagascar on a plane that crash-landed, along with Marty, Melman, Gloria and a bunch of penguins. As opposed to the zoo's albeit friendly environment, the hostilities of the wild scare him and he has to accept the fact that he belongs to the family of one of the fiercest creatures of the wild. A funny re-imagination of Alex's story, which we have always loved to hear.
Read More: Movies That Will You Cry on Netflix
13. National Treasure (2004)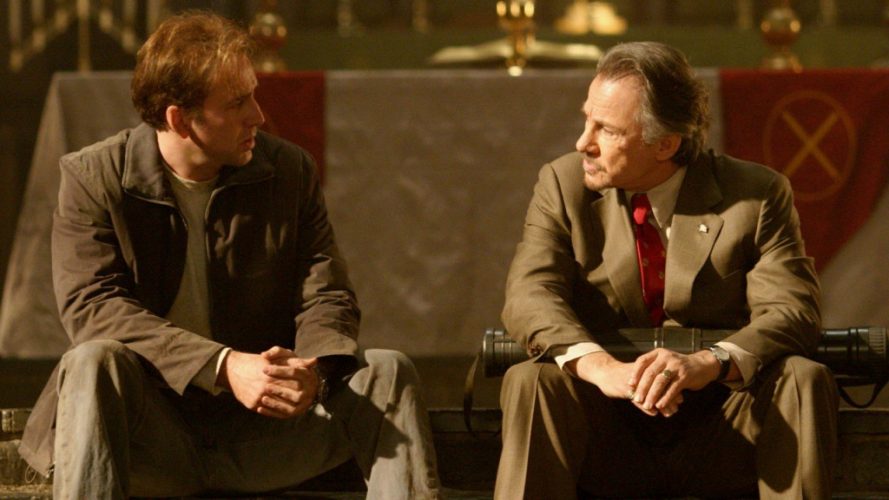 If you are looking for something different, try "National Treasure". In this film, Benjamin Franklin Gates (Nicolas Cage) descends from a family of treasure-hunters who has been obsessed with finding a war chest hidden by the Founding Fathers after the Revolutionary War. Now that he has some clues about its whereabouts, he must race to find it before a team of mercenaries does. If you are into fast-paced adventure movies with epic stories and good performances, "National Treasure" is the film to watch. Although it will be appreciated by older audiences, it is still a great movie to watch during a Sunday with the whole family.
Read More: Best Korean Movies on Netflix
12. Bolt (2008)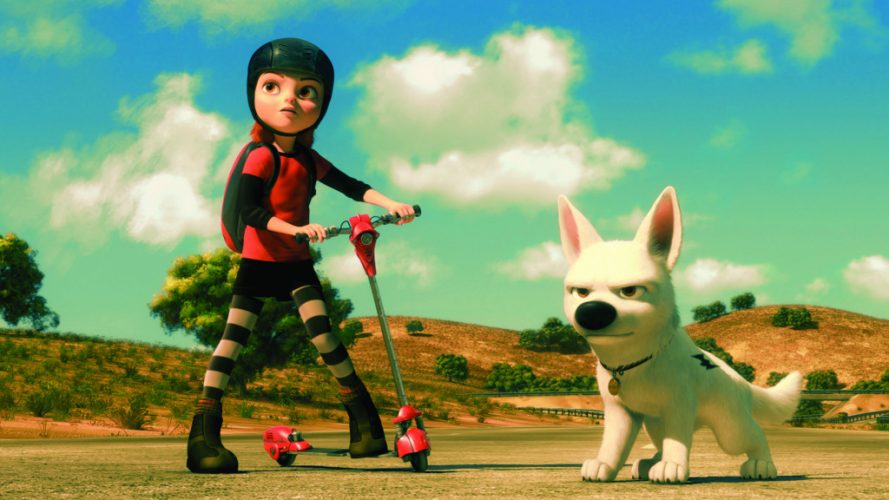 'Bolt' is a White Shepherd puppy which was adopted by a girl named Penny five years ago. In the present, Bolt and Penny are the leading characters of a hit TV series, wherein the premise revolves around Bolt, a dog with superpowers who saves Penny at the time of need. His notable superpowers include SuperBark, etc. which lead Bolt to believe that he really is a super dog. After an incident due to which he gets separated from the crew and Penny, he must find his way to get to Penny after realizing that he doesn't have any superpowers for real. 'Bolt' is quirky, pleasant with likeable characters and with decent animation, thus making it a wholesome family and kids movie.
Read More: Best French Movies on Netflix
11. Chicken Run (2000)
Having been miserably repressed and facing certain death at the chicken farm where they are held, Rocky the rooster and Ginger the chicken decide to rebel against the evil Mr and Ms Tweedy, the farm's owners. Therefore, Rocky and Ginger become the leaders of a great escape from the cruel farmers. 'Chicken Run' is a wonderfully entertaining movie. Kids would love to watch chickens doing absurd things and their funny dialogue. Adults will enjoy the funny and sweet story. All this while valuing the importance of all kinds of animals and their feelings.
Read More: Best Spanish Movies on Netflix
10. Sing (2016)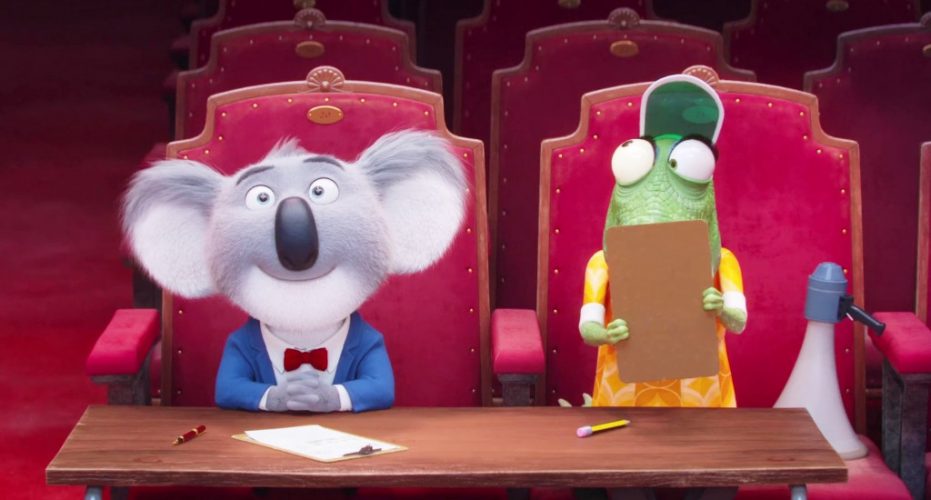 'Sing' tells the story of Buster Moon, a koala whose theatre is on the verge of a closure. To save the repute of his theatre, he decides to hold a singing competition, inviting all the city folk for auditions and announces a $1000 prize for the winner. Rosita, a pig, Mike, a white mouse, Ash, a porcupine, Johnny, a teenage gorilla are among the prominent contestants of this singing extravaganza which boasts of hope amid adversities and very less enthusiastic relatives or parents. The film has an ensemble cast that features the voice overs of Matthew McConaughey, Reese Witherspoon, Scarlett Johansson and Seth McFarlane, to name a few.
Read More: Best Spanish Movies on Netflix
9. Beauty and the Beast (2017)
Disney's animated classic takes on a new form, with a widened mythology and an amazing cast. This is one of the most loved romantic stories of all time; one that we grew up watching and re-watching. In this adaptation, the audience get to see a deeper story, especially about the Beast. While giving more depth to the story, the cast and crew created a beautiful, moving film that is definitely worth watching. It tells the story of Belle, a village lass who has her father kidnapped by a beast and must rescue him. While she's at it, she falls for the beast and his mysterious ways and sets herself on a quest to free him and his servants from the ancient curse.
Read More: Best Black Movies on Netflix
8. King Kong (2005)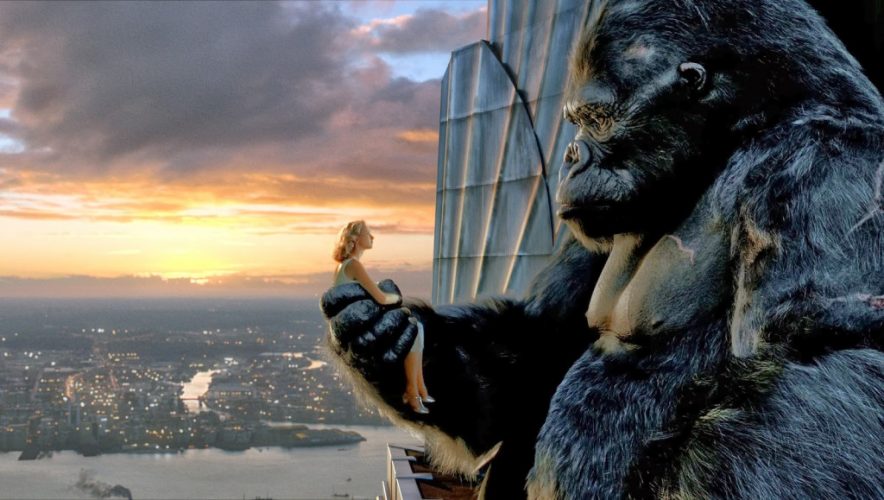 Set during the Great Depression of the '30s, a movie producer Carl Denham tries to go an extra mile for his filming location by venturing into the dreaded Skull Island, which is infamous for the stories about a giant monster that resides there. His leading lady, Ann Darrow, who had been initially reluctant about the location but is now accompanying him anyway, is abducted by the giant ape of the island named Kong, who apparently is smitten with her. The rest of the story follows the love between an ape and a human and the rescue mission that ensues. 'King Kong' is one of the prized possessions of Peter Jackson and also one of his most critically acclaimed works.
Read More: Best Korean Dramas on Netflix
7. Tarzan (1999)
And now to a movie which is the flagship movie of the kids, which all of us has watched many-a-times while growing up — 'Tarzan'. It is the story of a boy, who, as an infant, was adopted by Kala, a gorilla, after losing her own son to a tiger named Sabor. After separating from his human parents and growing up with the animals of the jungle, Tarzan kills Sabor and gains the respect of the community. Soon, humans visit, along with a woman named Jane and the entire equation seemingly changes for Tarzan yet again. 'Tarzan' is pretty well-known and likeable movie to be ridiculed by any critic and has oftentimes been considered a timeless classic.
Read More: Best Movies Like Porn on Netflix
6. Moana (2016)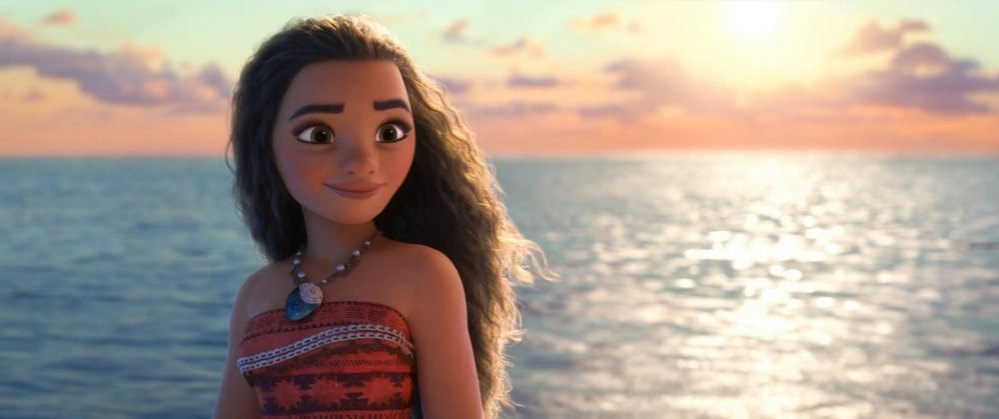 A feelgood movie from the creators of Frozen and Zootopia, 'Moana' is the titular story of the 16-year-old who has been chosen by the ocean to restore the heart of Te Fiti. She ends up with Maui, the shapeshifting demigod who has lost his legendary magical fishhook and heart to Te Ka, a volcanic demon. Together, they must fight the Kakamora – the coconut armoured pirates, amid their disagreements over petty things and try to gain their lost powers. Despite some criticisms surrounding the depictions of Polynesia and their culture, 'Moana' is a good fit for the family movies sub-genre and makes for a great watch anytime.
Read More: Best Medical Shows on Netflix
5. Coraline (2009)
When Coraline moves to an old house, she feels bored and neglected by her parents. However, she suddenly finds a secret door with a bricked up passage. There she finds another world that is a strangely idealized version of her home, but it has sinister secrets. Based on a book by Neil Gaiman, this film is visually amazing and has a powerful storyline. Its director is Henry Selick, also known for his work in "The Nightmare Before Christmas". Therefore, expect a very entertaining but extremely creepy and eerie film.
Read More: Best Disney Movies on Netflix
4. The Little Prince (2015)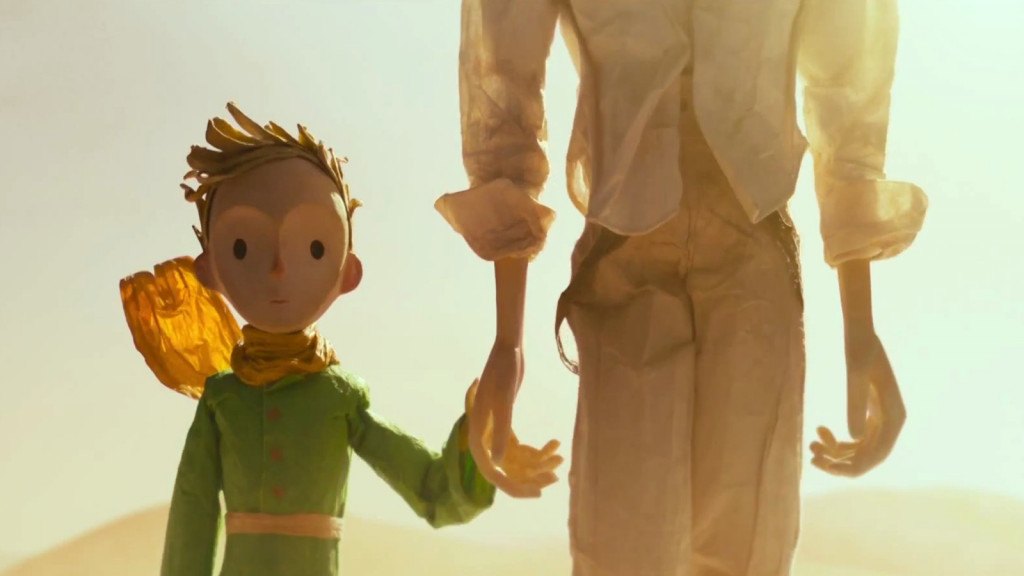 In "The Little Prince", a mother tries to prepare her daughter for a grown-up world. With her entire life schedule, the young girl doesn't really have fun and is always thinking about her responsibilities. However, when she meets her neighbour, the Aviator, she discovers an extraordinary world where anything is possible. Mark Osborne created the first-ever animated film adaptation of Antoine de Saint-Exupéry's iconic masterpiece, "The Little Prince". Not only the story is amazing and emotional, but the animation is extremely well-made. This is a film that everyone in the family will enjoy because of its powerful and important message.
Read More: Best Feel Good Movies on Netflix
3. Kung Fu Panda (2008)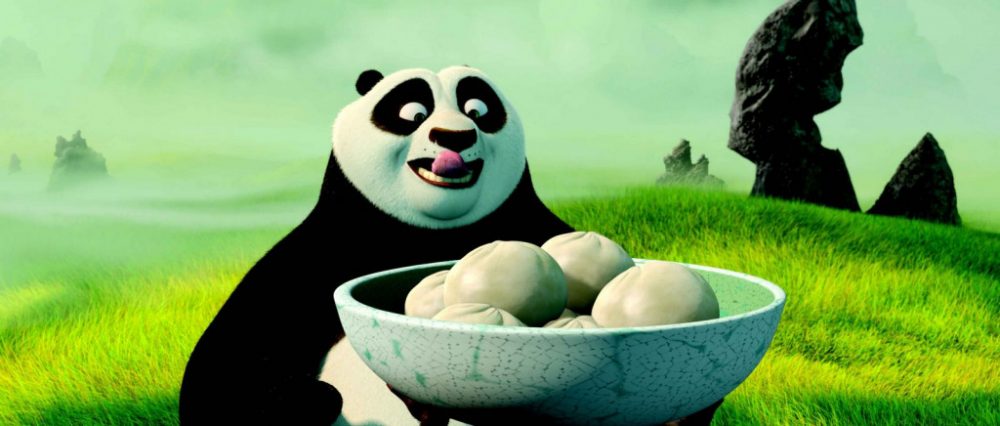 "Kung Fu Panda" is an animated comedy about a lazy panda, Po, who must somehow become a Kung Fu Master in order to save the Valley of Peace from a villainous snow leopard, Tai Lung. Set in the mythical world of ancient China, Po is an unlikely hero, who enters the rigid world of Kung Fu and turns it upside down. Dreamworks Animation managed to create a story that will keep kids glued to the screen. It is about the power of believing in yourself and following your dreams. The animation is wonderful as well as the music. "Kung Fu Panda" is one of those movies that adults and kids will love and cherish.
Read More: Best Korean Dramas on Netflix
2. The Iron Giant (1999)
This film tells the uplifting story of Hogarth and his new found friend, an alien giant robot, later dubbed as The Iron Giant. The movie begins with the launch of Sputnik when the giant robot falls from space and befriends the boy. Agent Kent Mansley is determined to investigate the anomaly by questioning Hogarth and finding more about the Iron Giant. As the movie progresses, the giant cannot help but leave his footprint everywhere he goes. Often equalled with the likes of 'E.T. The Extra-Terrestrial', 'The Iron Giant' is an immortal classic and a defining movie of the sub-genre, which rides high on emotions, thrill and relationships alike.
Read More: Best Teen Shows on Netflix
1. Coco (2017)
'Coco' tells the adventurous tale of Miguel, an aspiring musician, who gets accidentally teleported to the Land of the Dead after trying to play with the ancient guitar of his great-great grandfather. The Land of the Dead is a tricky place, for whoever goes there as a spirit can come back to the Land of the Living only as a spirit, but with a blessing from someone. That is, one must remember Miguel at the land of the living with his memory or a photograph. Miguel then has to meet his great-great grandfather in the land of the dead, while facing many obstacles before he could find his way back to the land of the living. One of the most definitive movie-watching experiences ever, 'Coco' is often regarded as one of the greatest ventures of Pixar Animation Studios. Kudos!
Read More: Best Christian Movies on Netflix