For filmmakers, religion, faith, and spirituality have forever been the cash cows. However, there are two kinds of movies that delve into spirituality and religion – movies that are quite direct in talking about the good things about religion and then there are films that are subtle in their appreciation or criticism. Netflix has some great Christian films currently in their streaming catalog. Most of these films are uplifting and have great storylines. In this article, you will find movies for the whole family with important and powerful messages — from the recreation of biblical moments to movies about overcoming fears and helping those around you. With all that said, here's the list of really good Christian movies on Netflix that are available to stream right now:
17. Christian Mingle (2014)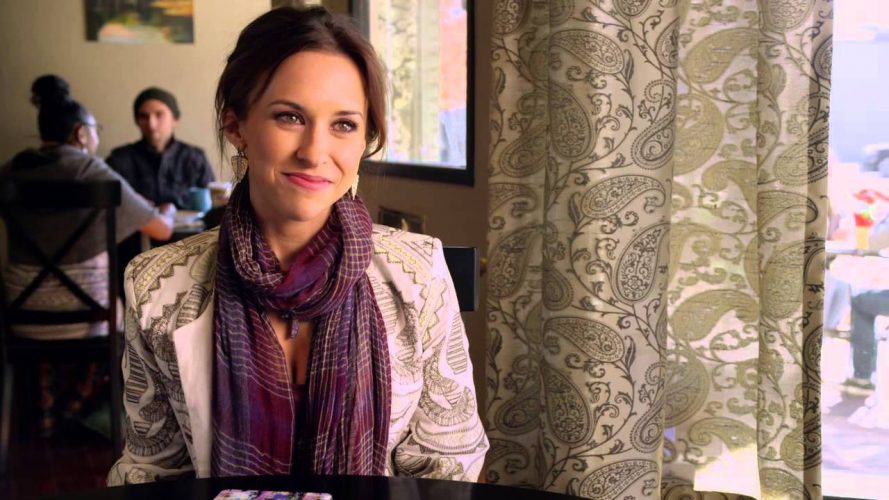 'Christian Mingle' follows Gwyneth, a young marketing executive trying to find Mr. Right. She signs up on a Christian dating website; however, when that ends up in disaster, she gets in touch with her spiritual side and is driven to create a personal relationship with God. Lacey Chabert, who plays the main character, did a charming job. Overall, it's a funny and unique rom-com that will surprise you.
16. I am in Love with a Church Girl (2013)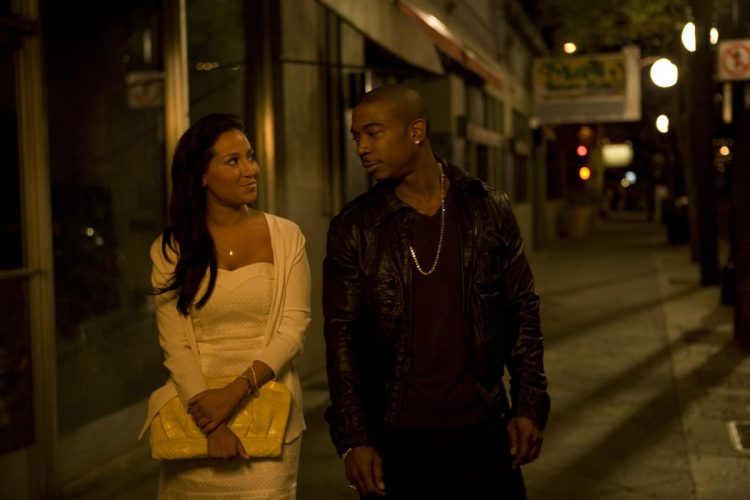 The rags to riches story of a former drug dealer turned pastor, 'I am in Love with a Church Girl' is the love affair of Miles Montego and a devout Christian girl Vanessa. After their first meeting at one of their friends' place, Miles confesses about his past profession and that he's willing to change himself for good. Vanessa, who's skeptical initially, agrees to be in a relationship, with a hope that Miles' increased faith in God would set things right for both of 'em. After Miles proposes, Vanessa meets with a car accident which renders her comatose, thus leading to his increased devotion. His prayers include repentance to God that Vanessa shouldn't be punished for his deeds. Cut to years later, when Vanessa and Miles are happily married with a kid – all attending a Church where Miles is the Pastor. The movie got an overwhelmingly positive response from Christian religious groups, although it failed at the box office.
Read More: Best Gay and Lesbian Movies on Netflix
15. My Daddy is in Heaven (2017)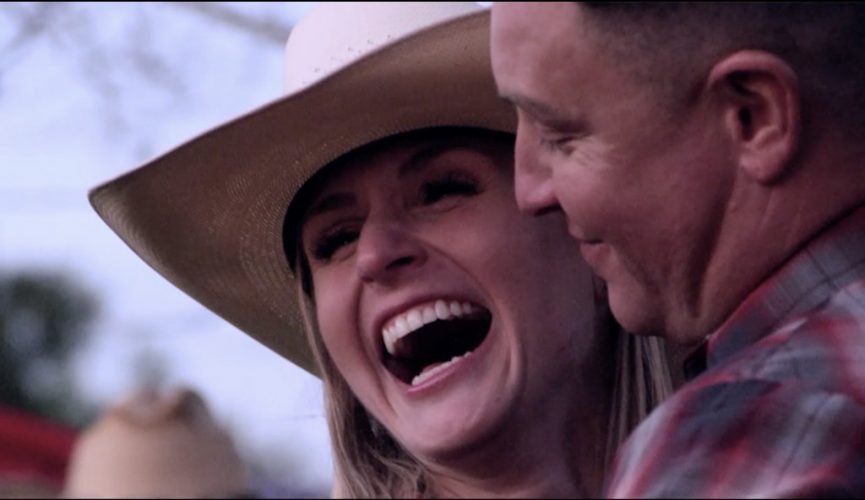 From lost faith to restored faith, 'My Daddy is in Heaven' tells the story of Becky, her daughter Acie, husband Adam and her father-in-law who're a happy family. Tragedy struck on 4th of July celebrations as her father-in-law dies, forcing her to leave her house and her child Acie with Ben, her father. As she lets go of her inhibitions towards her faith and family and her belief in God, she starts drinking, thus furthering her loss of faith in God. One fine day, she is told by her father Ben that unless she returns to being how she was and restores her faith in God, Acie is not going to be with her. On top of that, she meets with a traveler who gives her hope in life to do better than merely losing faith and treading on a path of self-destruction. The movie went on to bomb at the box office, but the tale of faith being restored is definitely inspiring.
Read More: Movies That Will You Cry on Netflix
14. Hoovey (2015)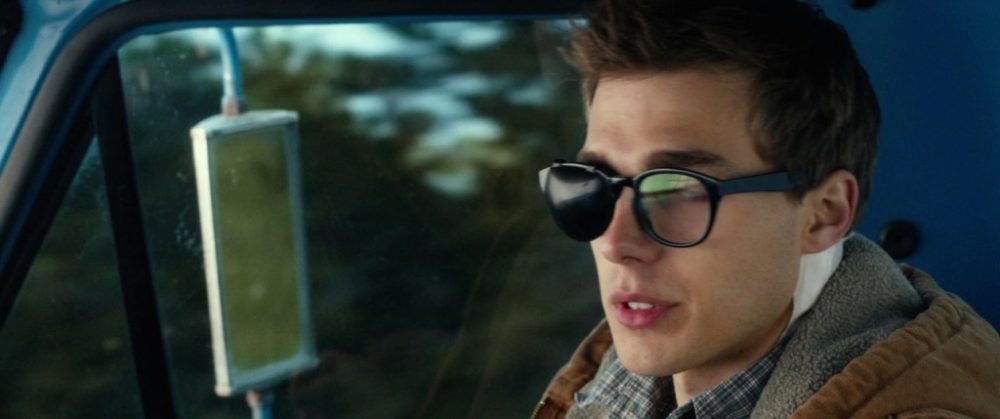 Inspired by a true story, 'Hoovey' is the narrative of a happy family comprising of Jeff and his wife Ruth, along with their son and daughter. While Jeff is a firefighter who loves his profession and often earns enough to keep up to a stable and fulfilled lifestyle, he also maintains a farm, complete with horses and all and frequents his church groups along with his family. Eric, who has a penchant for playing basketball, collapses one fine day and the family, to everyone's shock, discover that he has been suffering from a brain tumour and the chances of him walking, talking or reading again normally are feeble. With mounting debts owing to his son's medical expenses and not able to keep up with the lavish lifestyle, Jeff and Ruth turn to their faith and their belief in God for some respite. Soon, Eric recovers and starts his baby steps again, while their sorrows slowly fade away.
Read More: Best Netflix Original Movies
13. Come Sunday (2018)
Featuring Chiwetel Ejiofor in a leading role as pastor Carlton Pearson, which incidentally is based on a real-life story, 'Come Sunday' begins on a flight that's going to Tulsa where the pastor is about to give a sermon on Higher Dimensions. He is seemingly dismayed about places of worship being used as places to run businesses and holiday destinations. While he enjoys a favourable position in the society, he is perturbed by the suicide of one of his relatives whom he could've saved had he used his influence. While watching events like starvation in Africa et al, Pearson questions the God on how can he allow such a suffering and also insists that Hell isn't a real thing, which later spells troubles for him. Ejiofor was praised for his outstanding performance in the film.
Read More: Best Short Films on Netflix
12. El Camino Christmas (2017)
The story of this 2017 black comedy film takes place in the fictional town of El Camino where a young man called Eric Roth has come in to look for his father. But his search hardly goes as planned when the townsfolk take him as a drug dealer and lock him up inside a store. But the thing is that he is not there by himself. Five other people have also been locked up alongside Eric, and in the course of time, a shootout occurs which might not leave everyone standing on his feet by the end. The performances in this film are rather impressive. However, there is not much in the screenplay for the actors to work on, thus leading to a waste of the huge potential that the cast of the film have.
11. The Case for Christ (2017)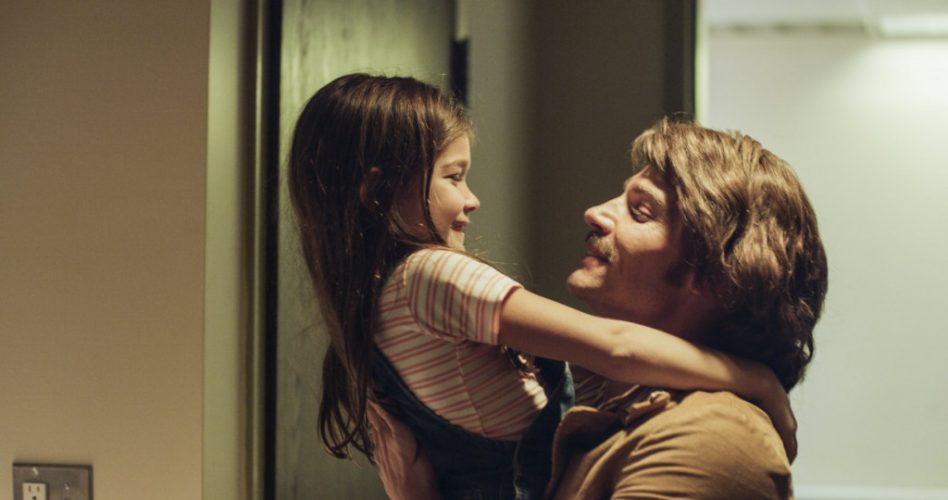 Based on the life and times of American Christian author Lee Strobel, 'The Case for Christ' begins in 1980 when Strobel was an atheist and sets himself on a quest to nullify his wife's Christian beliefs, which apparently creates a divide in his married life. Having won multiple awards for his work in investigative journalism and after becoming a legal editor at the Chicago Tribune, he begins to chase the ideals of Christ and Christianity in an attempt to save his marriage, while the exact opposite happens. Mike Vogel in the leading role is as convincing as he could get. The film was praised for its practical and relatable storyline.
Read More: Best Serial Killer Movies on Netflix
10. A Christmas Prince (2017)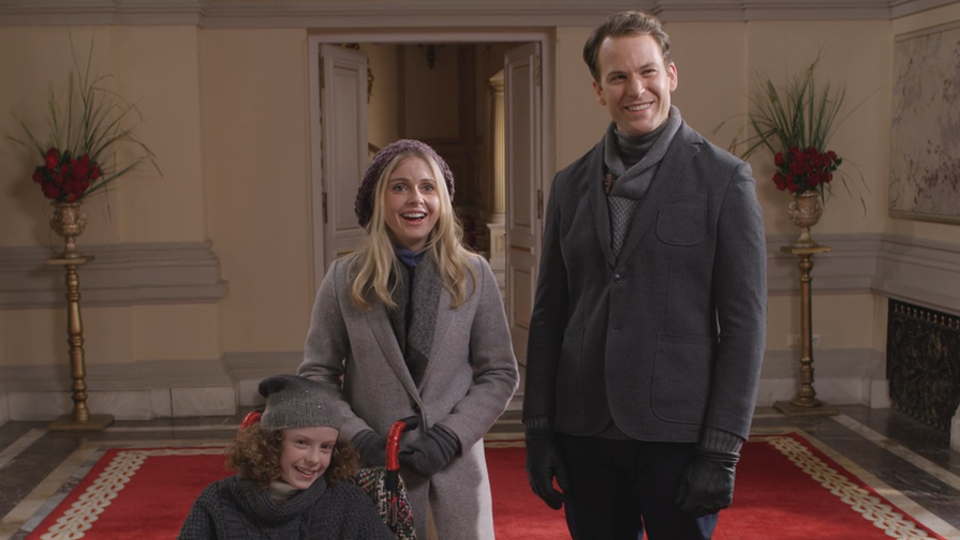 'A Christmas Prince' is the story of a journalist called Amber who has been asked by the magazine she works for to go get the interview of the prince of Aldovia who will be crowned king after the unfortunate death of his father. Amber plans to make this an undercover mission by going in as a tutor of a child of the royal family, but ends up getting entangled in the stately affairs of Aldovia soon enough. Christmas comes knocking at Amber's door when she falls in love with a member of the royal family. But the question is, how long can she uphold her secret identity? There is a feel-good factor in this family which will make viewers fall in love with the characters and their lives. Writer Karen Schaler has managed to infuse her screenplay with a life that makes it stand out from regular Christmas movies.
9. Holy Camp! (2017)
One of the musical comedies surrounding Christianity on this list, 'Holy Camp!' is set around Maria and Susana – two rebellious girls who have been grounded owing to their unkempt activities. Apparently, there's a religious camp in the woods that is run by Sister Bernarda, who is revered for her ways of conduct in such religious camps. Maria and Susana sneak out to a concert, unbeknownst to the formidable Sister, after which they are grounded. Maria is more spiritual than Susana and starts daydreaming of God visiting her and imagines God the way he ought to be – complete with costume and everything. Beside the lighter moments, there are messages of faith floating all across the movie that you can watch on Netflix right away.
8. Joseph: King Of Dreams (2000)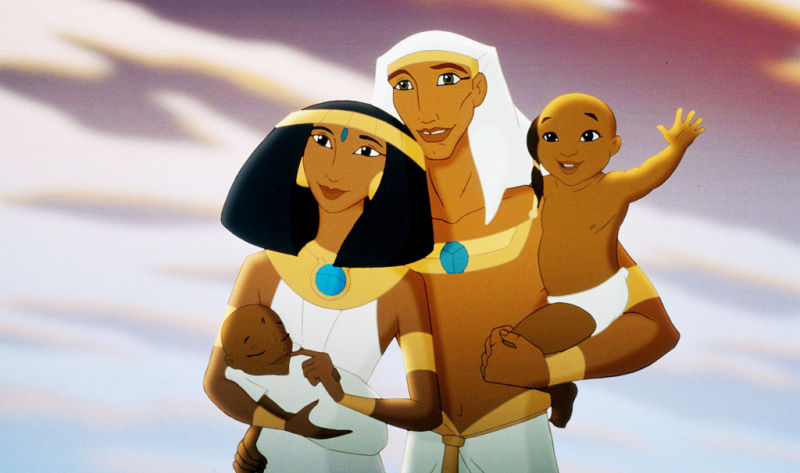 'King of Dreams' centres on the life of Joseph, a "miracle child" with the gift of interpreting dreams. Joseph is sold to desert merchants by his own brothers and sent to Egypt. However, due to his incredible gift, he becomes second in command to the pharaoh. The story and soundtrack are incredibly satisfying. Joseph's story of commitment to God despite so many challenges is relatable and enjoyable. Also, the animation is quite unique.
7. Same Kind of Different as Me (2017)
Based on a real story of a Texas-based couple, 'Same Kind of Different As Me' is about Ron and Debbie who befriend a homeless white guy named Denver, who often likes calling himself Suicide. Initially, Suicide is all-enraged and violent and always talks rudely to everyone he could, but as Ron and Debbie help him and support him emotionally and psychologically, Denver comes out of the closet leaving his suicidal and violent tendencies past him. Denver has a terrible past – he was involved in slavery by picking cotton and had also gone to prison. The tale of Ron, Debbie, and Denver is heartwarming and tear-jerking at times. When faith and compassion take over criminal psychologies and oppressive mindsets, we have something as beautiful as 'Same Kind of Different as Me'.
6. Nothing to Lose (2018)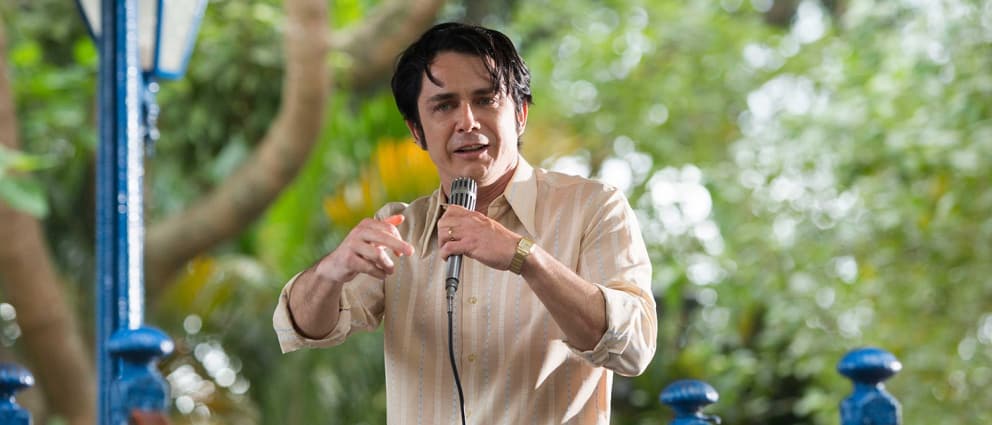 A one-of-its-kind self-financed biographical film, 'Nothing to Lose' is the narrative of the lead character bishop Edir Macedo, the founder of Universal Church of the Kingdom of God – a controversial evangelical church that has its presence around the world. Revolving around the life and times of a man who came across umpteen difficulties in his life, yet succeeded in his righteous path of faith, spirituality, and compassion, 'Nothing to Lose' is essentially a rag to riches story that will fill you with religious fervor and make you root for the lead character. Although the movie was widely publicized and promoted, it failed to garner enough box office revenues.
5. Christmas Inheritance (2017)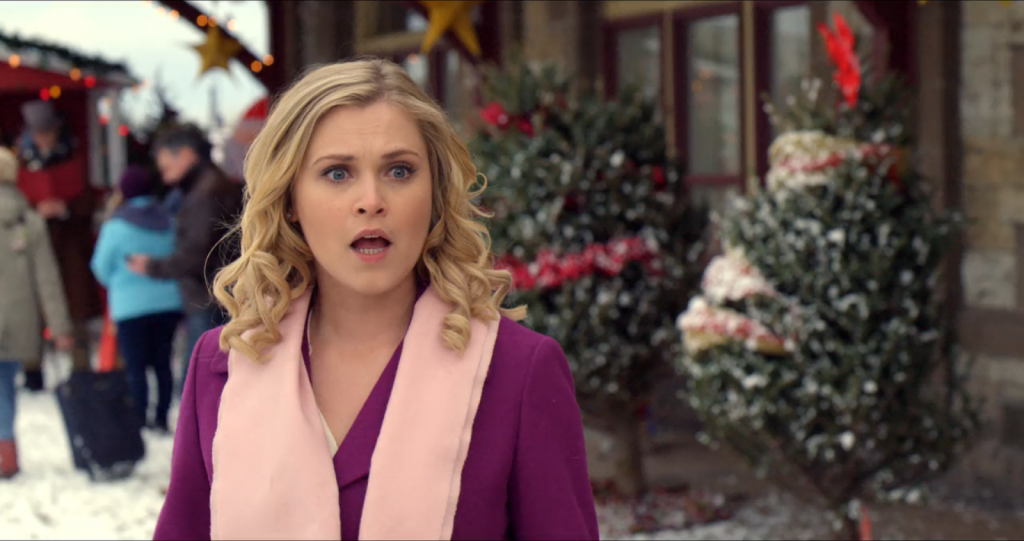 This 2017 Netflix original film is a Christmas comedy-drama directed by Ernie Barbarash. The central character of 'Christmas Inheritance' is a woman called Ellen Langford whose father is a partial owner of a massive gift business and is about to hand over his share of the company to her. However, before Ellen can inherit the business, she has been given a task by her father to go back to a town called Snow Falls and give his business partner a gift. Along her way, Ellen has to work as a housekeeper at an inn as she has fallen short of cash. Her experiences while on her way to Snow Falls and the characters she meets along the way make Ellen realize that the most important Christmas gift ever is the love that one has for fellow human beings. This film works because it provides its audiences will all the tropes that one would need in a Christmas film. The writing, direction, and performances are otherwise pretty mediocre.
4. The Christmas Chronicles (2018)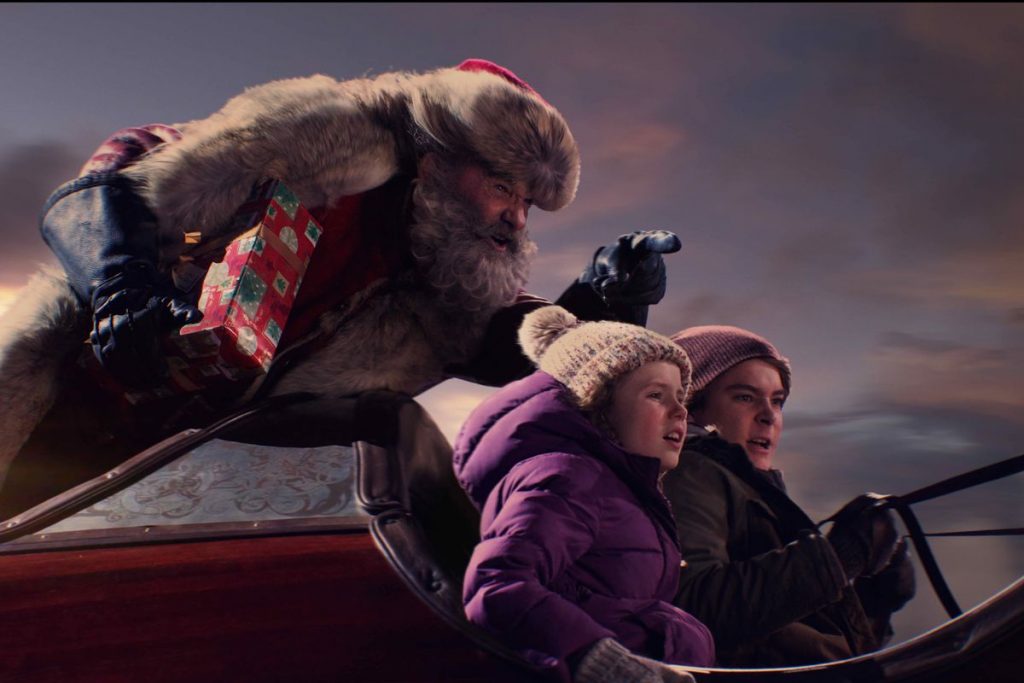 Directed by Clay Kaytis, this 2018 Netflix film stars Kurt Russell in the leading role of Santa Claus. When the sibling duo of Kate (Darby Camp) and Teddy Pierce (Judah Lewis) plan on filming Santa on Christmas Eve, they cannot imagine the surprise they are in for! They manage to locate Santa's sleigh and board it secretly. The magical vehicle fails to carry all the weight and crashes, causing a massive problem for Father Christmas himself. Now, the two kids have to team up with Santa and save the day. The film is exactly what is expected of a Christmas movie, with Kurt Russell playing Santa Claus being an added attraction.
3. God Bless the Broken Road (2018)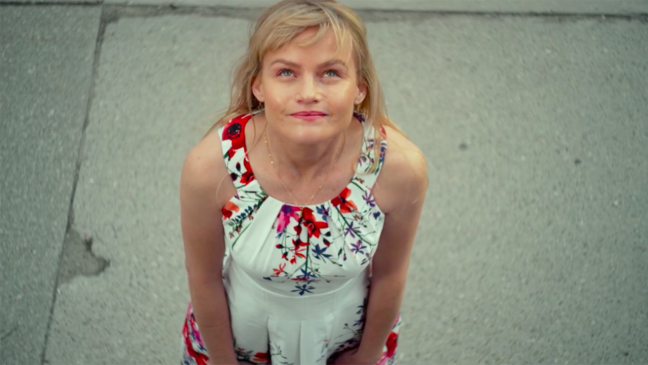 This Christian film centers around Amber, a single mother who lives with her only child, Bree, after the death of her husband in Afghanistan. Naturally, life has suddenly become pretty difficult for these two individuals, and this is exactly the time when Amber comes across a new man with whom she can start life afresh. This new man in question is Cody Jackson, a race car driver. Amber and Bree soon start to understand this is the right man for them. While Bree will get a nurturing father, Amber will manage to have a wonderful partner if she ends up marrying Cole. We then follow Amber as she tries to understand what her faith in God has to say about the new man she has found in her life. With heart-touching emotions and characters you will start caring for in no time, 'God Bless the Broken Road' is a film that should not be missed.
2. God's Not Dead: A Light in Darkness (2018)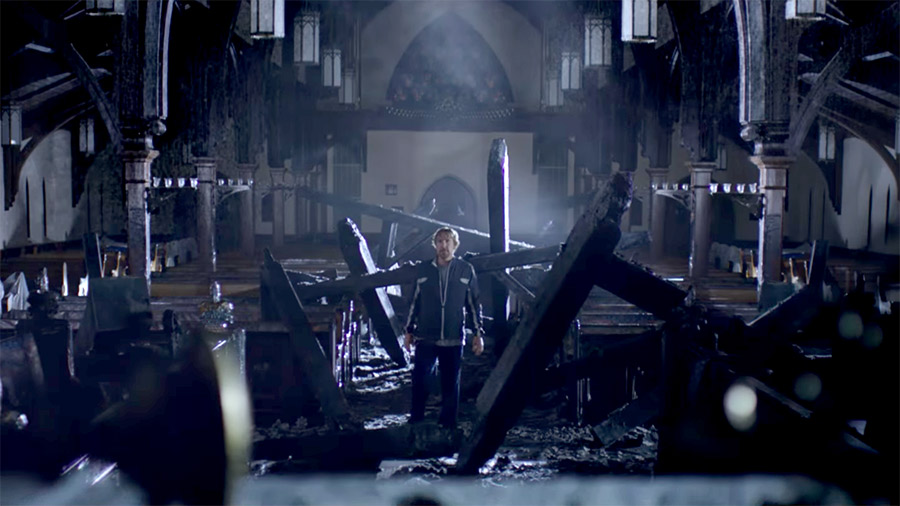 The 'God's Not Dead' films are a series of Christian movies written and directed by Michael Mason. The film in question is the third installment of the series and begins with the character of Rev. David Hill being released from prison after the events of the previous film. David's St. James Church is located within the premises of the college and when the authorities of the college inform him that his church has to be closed as they plan to expand the college building, David decides to move the court to prevent his church from getting shut down. David also decides to ask his atheist brother, attorney Pearce Hill, for help. But Peter also advises him to give up his claims on the church. If you have not watched the previous films, there is not much point in watching this one as well. There is no solid performance or writing in the film that any non-devout fan would enjoy.
Read More: Best Spanish Movies on Netflix
1. Samson (2018)
The story of Samson and Delilah is among the most well-known stories in the Bible, and it is no wonder that if a film on it is on Netflix, it will most likely find its way to this list. Jackson Rathbone plays the titular character in this film, and while his amazing physique does justice to the character, his poor acting takes away all the credibility from his performance. The film tells the story of how Samson came in contact with the Philistine army and how Delilah helped the Philistines in capturing him and learning about the secrets of his power. The last feat of strength by Samson naturally finds its place in the film. 'Samson' does not get anything right. From the acting to the CGI, everything in this film looks highly amateurish.
Read More: Best Spanish Movies on Netflix