When it comes to revealing the beauty and mystery of existence and the universe, movies hold a secret key to unlock cryptic answers. As a unique art form that deals with space and time, cinema has been exploring the haunting question of "Who am I?" for more than 100 years. Almost all the master filmmakers who took this path ended up in one abstract and intangible phenomenon that can be represented with the generic term, "spirituality." Masters like Andrei Tarkovsky, Theo Angelopoulos, Béla Tarr, and Ingmar Bergman elevated their movies into deep meditations on humanity and its myriad spiritual ways of interacting with the universe. With all that said, here's the list of really good spiritual movies on Netflix that are available to stream right now:
13. Layla M. (2016)
'Layla M.' is a Dutch movie that reveals a terrifying face of religion and spirituality. The plot follows 18-year-old Layla, a Dutch girl with Moroccan descent, who is irritated by the Islamophobia prevailing in society. As an extreme response to the religious apartheid of the society, she marries a radical Islamist and moves to Syria with him. But her Utopian preoccupations about radical Islam soon turn upside down as she finds it extremely hard to adjust to the patriarchal value system that governs the society. Nora El Koussour plays the titular character of Layla in the movie. The film is directed by Mijke de Jong. 'Layla M' was the official entry of the Netherlands for the Best Foreign Language Film at the 90th Academy Awards.
12. Come Sunday (2018)
Written by Marcus Hinchey, 'Come Sunday' is a drama movie that stars Chiwetel Ejiofor, Jason Segel, Condola Rashad, and Lakeith Stanfield. The Joshua Marston directorial follows Carlton Pearson, an internationally-renowned and popular pastor who, after arriving at a shocking conclusion, risks his family, church, and everything else to spread the message. He soon begins to preach that there is no hell, a view that contradicts Christian beliefs. As a result, he is immediately branded as a heretic and is ostracized from the church. He now faces an uncertain future but does he changes his controversial stance?
11. Monty Python and the Holy Grail (1975)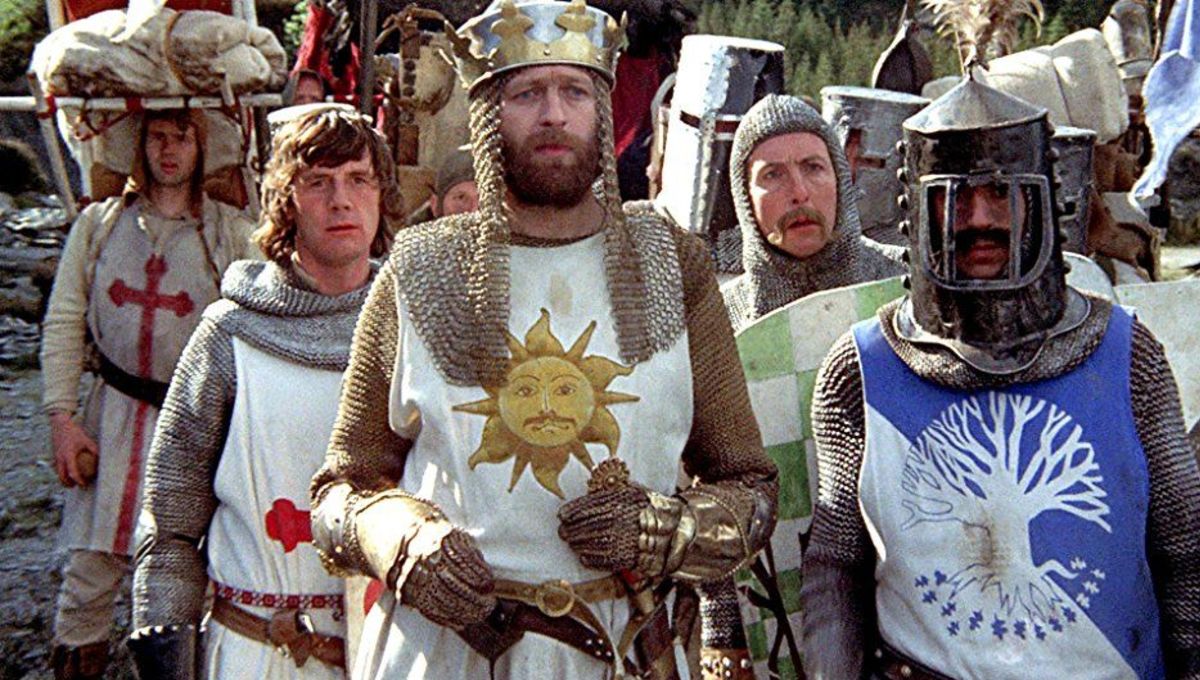 'Monty Python and the Holy Grail' is a hilarious take on spirituality and faith. The plot is a parody of the legend of King Arthur's quest for the Holy Grail and its consequent events. Set in 932 AD, King Arthur and Patsy, a musical Spamalot, comb through Britain in search of men to join the Knights of the Round Table. But when God appears to them on the way and asks Arthur to find the Holy Grail, their mission turns on its head. Made by the iconic British comedy troupe Monty Python, the movie is considered as one the best comedies ever made. The cast members include John Cleese, Eric Idle, Graham Chapman, Terry Jones, Michael Palin, and Terry Gilliam. 'Monty Python and the Holy Grail' is directed by Gilliam and Jones.
10. Life of Brian (1979)

British comedy group Monty Python's comedy movie 'Life of Brian' is a walk on the tightrope between religious satire and blasphemy. The plot follows the titular character Brian Cohen (played by Graham Chapman) who is born on the same day as Jesus Christ! When the young Jewish man is mistaken for Jesus, the swap triggers a series of hilarious events. The movie is from the popular Monthy Python members Graham Chapman, John Cleese, Terry Gilliam, Eric Idle, Terry Jones, and Michael Palin. 'Life of Brian' is directed by Terry Jones. In a THR report, the movie has been described as "a wacky, good-natured satire, carrying much more of a whimsical and friendly air than a sacrilegious flavour."
9. PK (2014)
At times, it takes an outsider to raise questions about the status quo we are living in. In the Indian satire movie 'PK,' an alien, who is stranded on Earth after a crash landing, starts asking questions about things we believe as universal norms and rigid customs. The movie is a terrific portrayal of spirituality and religion as two institutions complimenting each other while cashing in on people's vulnerabilities. The alien, PK, provokes the establishment with his innocent questions about religion, spirituality, beliefs, customs, laws, and many more. People even mistake him for god! He is beaten to a pulp, makes unlikely friends and finds even love, but no answers for his questions. 'PK' is Indian cinema at its absurdist and satirical best. Directed by Rajkumar Hirani, the movie features Aamir Khan and Anushka Sharma in the lead roles. 'PK' became one of the biggest hits of Indian cinema and garnered rave reviews from Indian and international critics.
8. The Last Shaman (2016)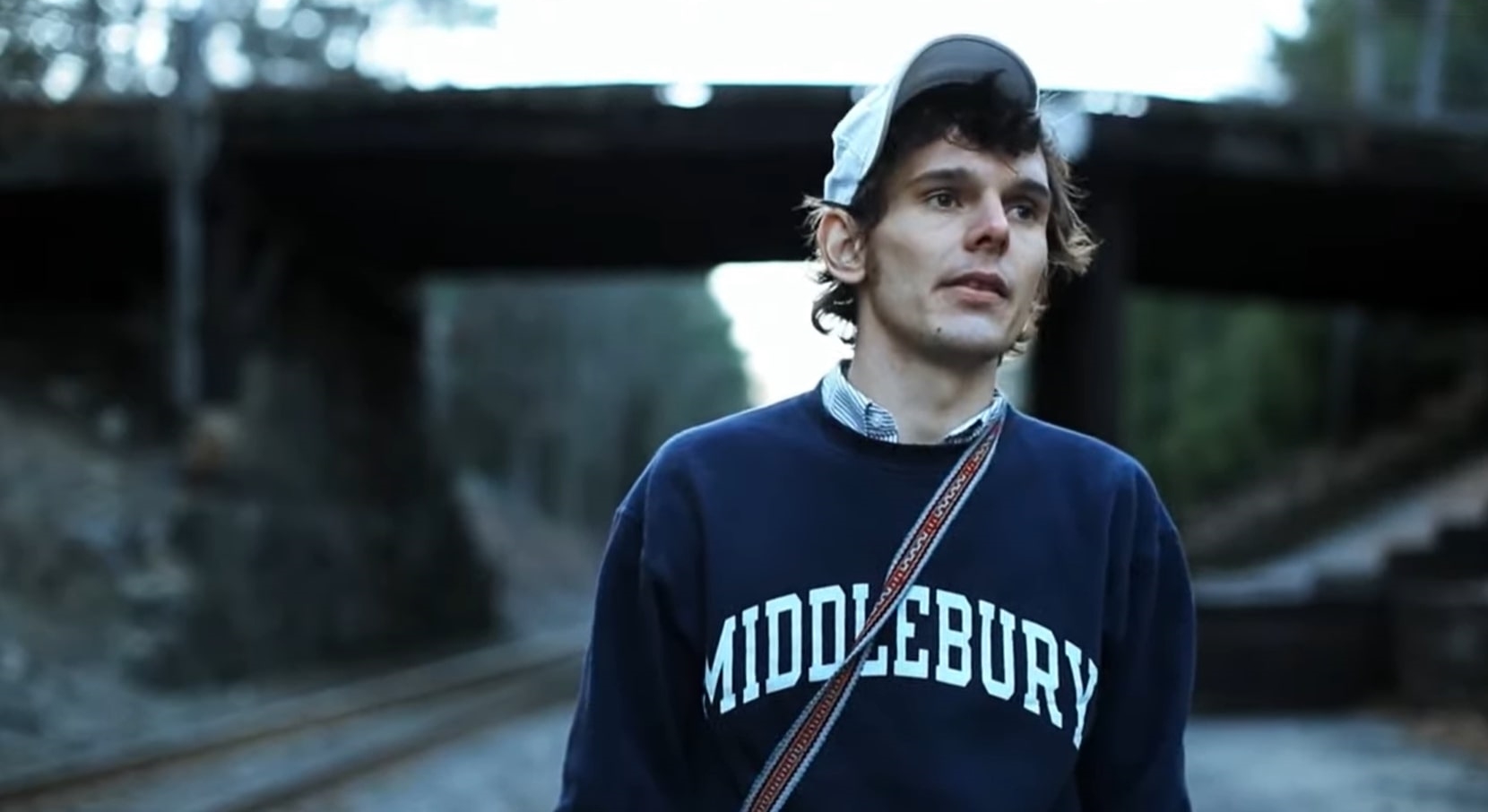 Written and Directed by Raz Degan, 'The Last Shaman' is a drama movie that stars Guillermo Arevalo and James Freeman. The film recounts the story of an all-American boy named James, whose privileged and comfortable life comes to a surprising halt when he starts suffering from acute depression. Realizing that his desire for life is slowly running out, he gives himself one year to do something about his present circumstances. Instead of relying on progressive medical advances, he moves to the Peruvian Amazon, where he discovers answers to his existential woes and becomes friends with the shamans there who help him find more meaning in life.
Read More: Best Inspirational Movies on Netflix
7. IO (2019)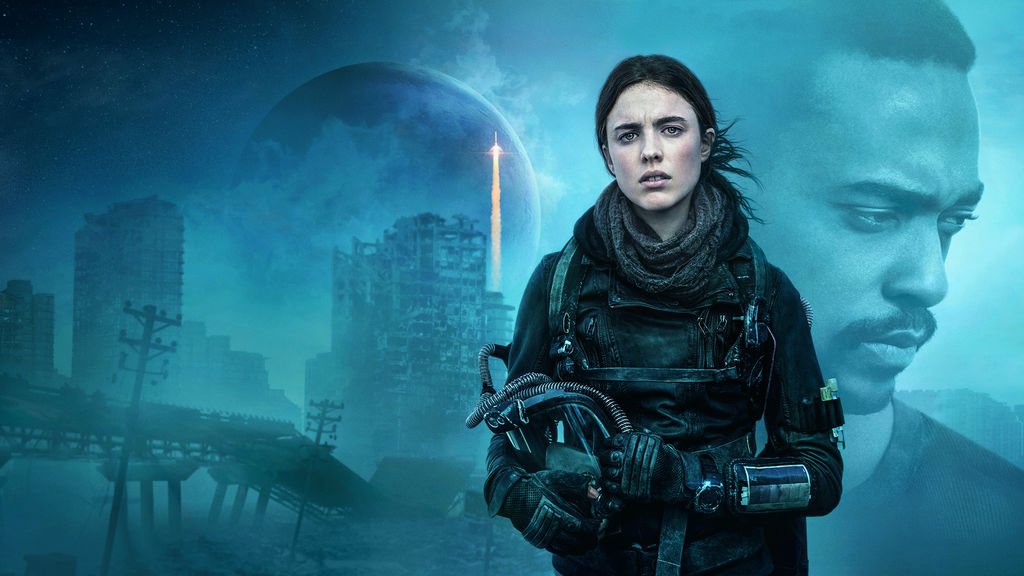 The Netflix film 'IO' is a meditative walk through themes like the fate of humanity, existence, identity, and our spiritual connection to Earth. The plot is set on a futuristic Earth destroyed by the greed of mankind. People are fleeing the planet which is not inhabitable anymore. The new human hotspot is Jupiter's moon IO and the space beyond it. But some people stay behind, determined to fix Earth and make it glow like a blue diamond again.
Sam, who is a young scientist and daughter of a pro-Earth activist, decides to stay behind. Though she has a plan to save Earth, staying behind is dangerous because the atmosphere is running out of Oxygen. The key to Sam's destiny is in the title of the movie, 'IO,' which stands for the mortal lover of Zeus and the mother of Hercules in mythology. 'IO' puts forward the complex connection between women, earth, fertility, and the phenomenon of "birth." The movie, which stars Margaret Qualley, Anthony Mackie and Danny Huston in the lead roles, is directed by Jonathan Helpert.
Read More: Best Sci Fi Movies on Netflix
6. The Master (2012)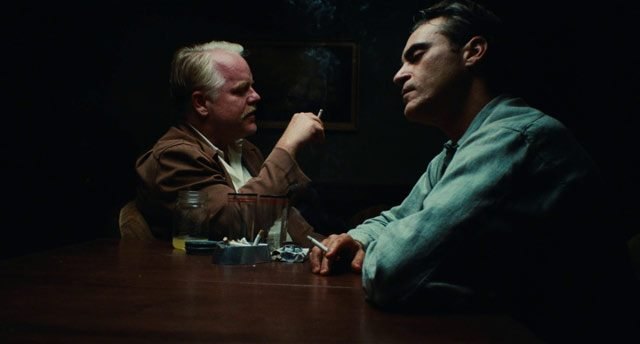 Director Paul Thomas Anderson digs deep into the origins of religion in the movie, 'The Master.' The plot follows Freddie Quell (played by Joaquin Phoenix) a World War II veteran who struggles to fit into the world after the horrible war experiences. When he reached the borderline of insanity and sanity, Quell encounters Lancaster Dodd (played by Philip Seymour Hoffman) who is an author and founder of 'the Cause,' a new religion. Quell is attracted to the ideas of Dodd and becomes a part of the Cause. He finds his spiritual master in Dodd. Though he becomes a part of the collective, Freddie maintains a turbulent relationship with his master. Sometimes, he acts like a devoted follower and on some occasions, he erupts and questions everything taught by Dodd. Eventually, the members of the Cause start to fear and suspect Freddie. The movie leads us to crucial issues like enlightenment through a master's guidance. Amy Adams also plays an important role in the film.
Read More: Best Existential Movies on Netflix
5. Ram Dass, Going Home (2017)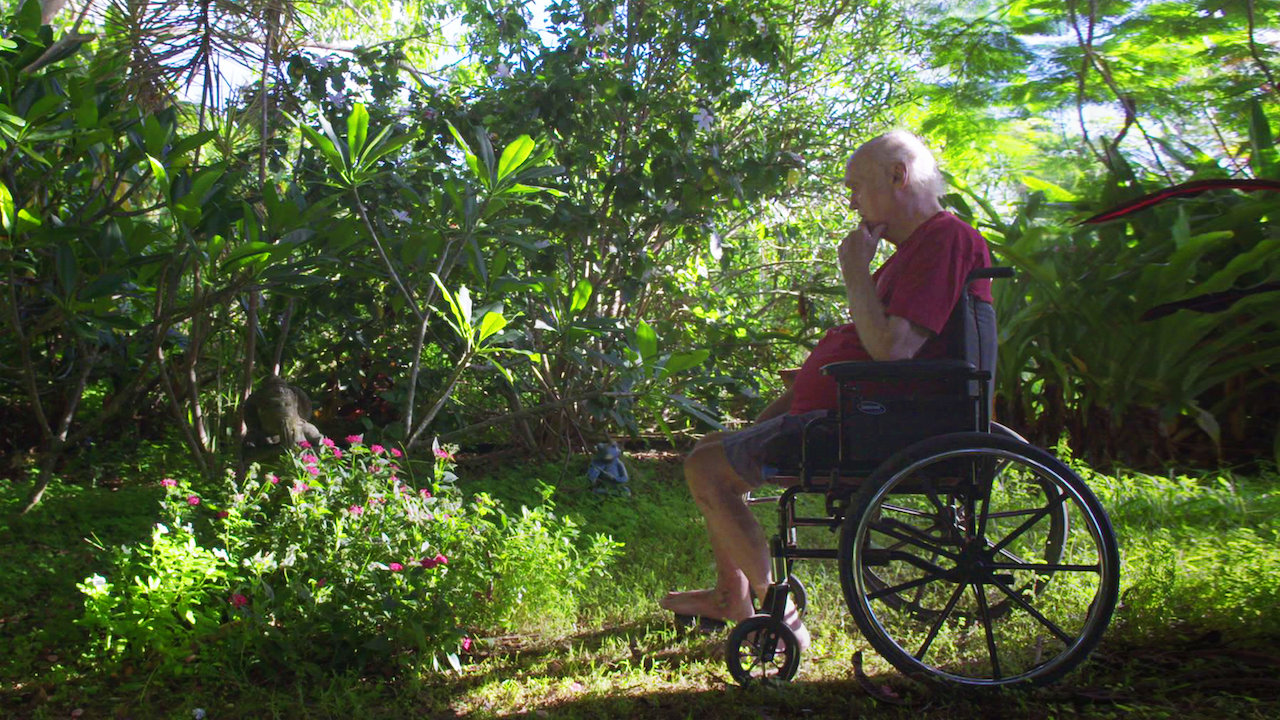 Produced by Further Pictures, 'Ram Dass, Going Home' is a short documentary that paints an inspiring portrait of the titular protagonist. The popular author and advocate for awareness on death and dying have since the 60s remained an influential spiritual figure by offering people the much-needed guidance on life. While his unforgettable message continues to resonate with his followers, facing his own death now, Ram Dass must use his own philosophy of death-and-dying to face the final months of his life. The film revolves around his philosophy and work by trying to enlighten viewers his thoughts on different aspects of life.
4. The Young Messiah (2016)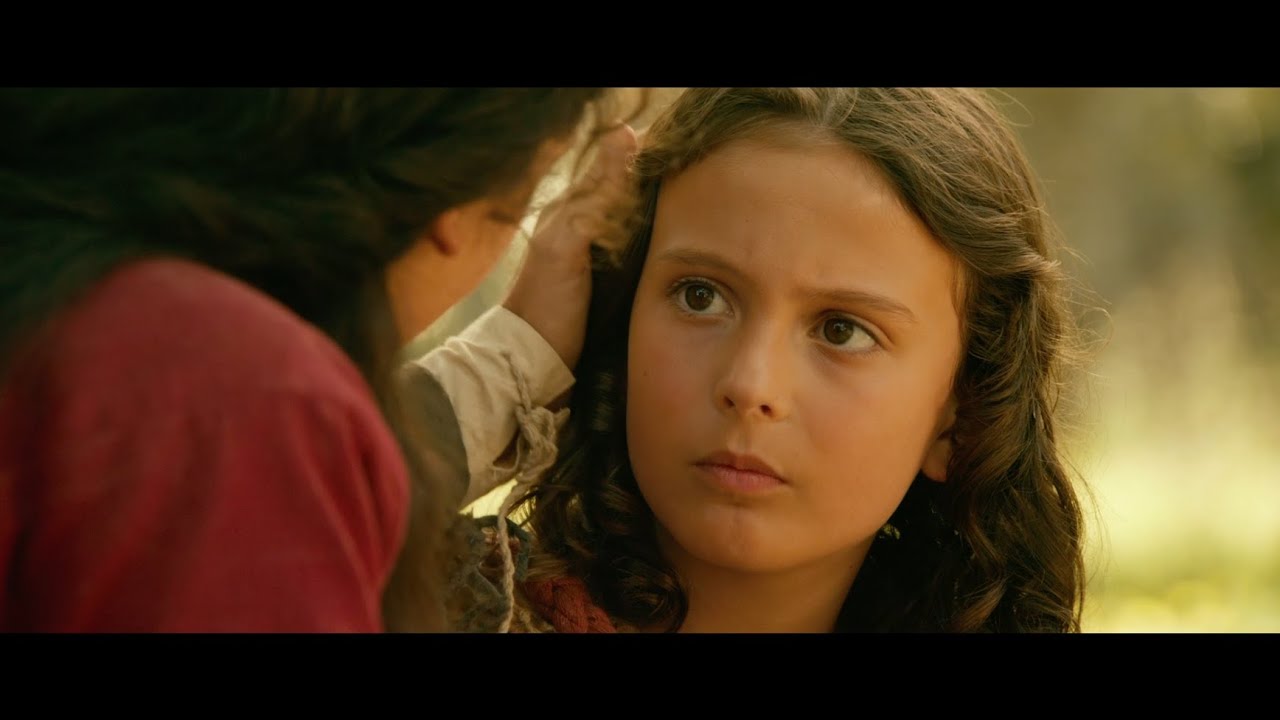 Cyrus Nowrasteh's 'The Young Messiah' is a biblical drama film that is based on Anne Rice's 2005 book 'Christ the Lord: Out of Egypt.' The Adam Greaves-Neal and Sean Bean-starrer revolve around the early life of Jesus as he returns to Nazareth with his family from Egypt. However, soon after his arrival, he finally realizes his life's purpose when it is revealed to him that God sent him on Earth to save humanity and lift the downtrodden. Unlike most films that are made on the life of the Messiah, the movie offers a unique perspective on Christ's life by looking at his younger days.
3. God Calling (2018)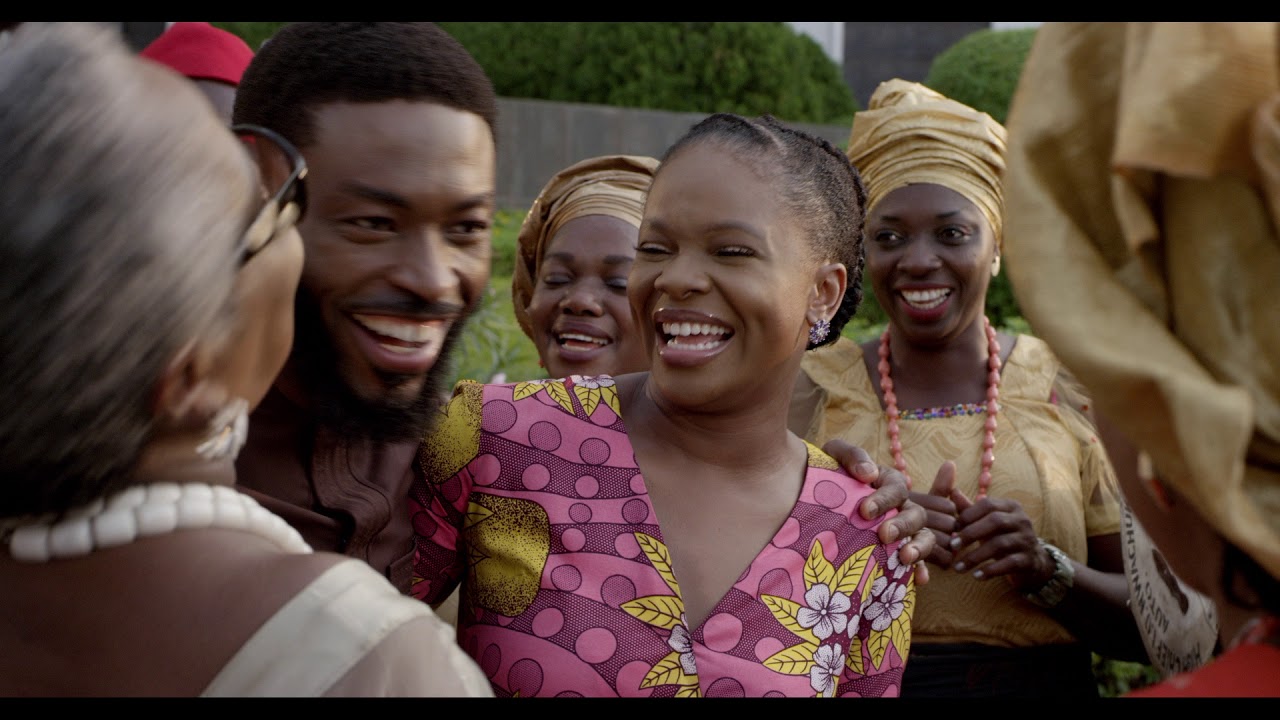 Featuring stand-out performances by Zainab Balogun, Seun Ajay, Richard Mofe Damijo, and Ademola Adedoyin, 'God Calling' is a Christian drama film produced by Omarinsojo Spaine and Heart in Motions pictures. The Bodunrin Sasore directorial centers upon Sade, who, unfortunately, is facing the biggest test of life in the form of a tragedy. Conflicted and completely lost, she has an encounter with God in an unexpected manner. The experiences that follow change her life forever and lead her on a path to redemption.
2. Fatima (2020)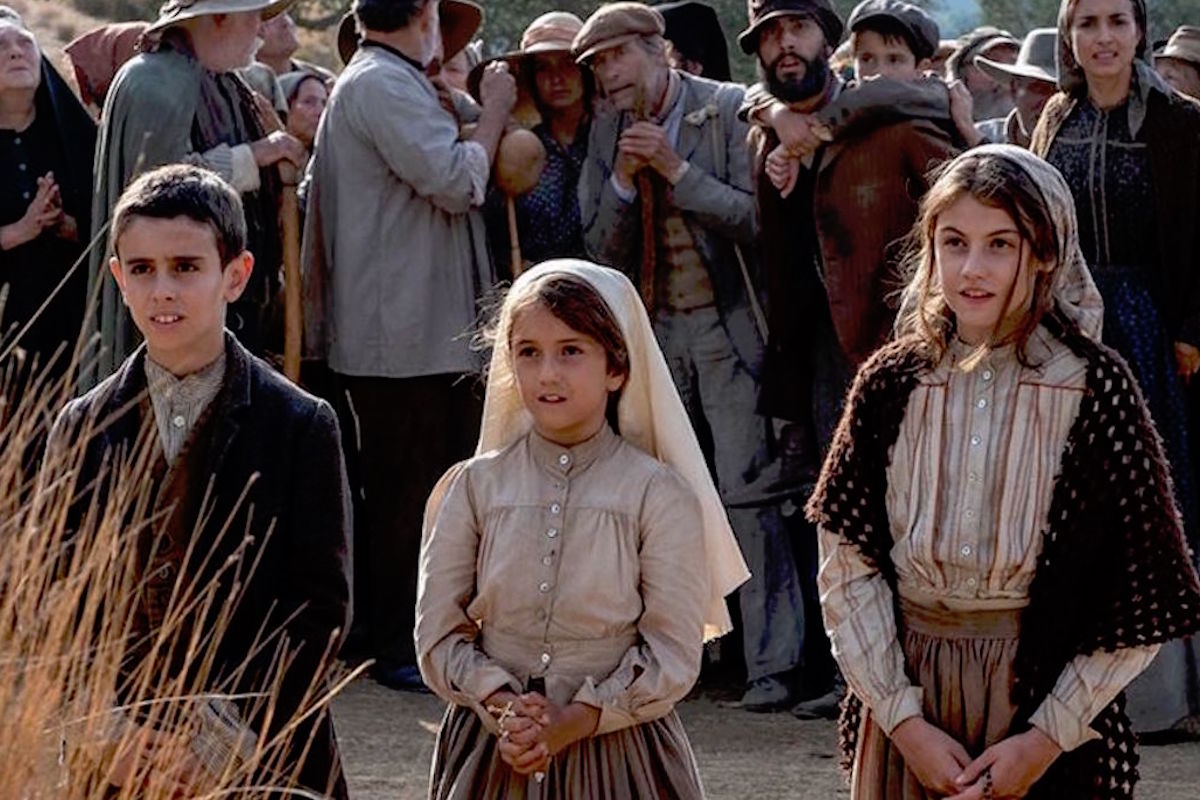 Written by Barbara Nicolosi, Marco Pontecorvo, and Valerio D'Annunzio, 'Fatima' is a faith-based drama movie that features talented actors like Joaquim de Almeida, Goran Višnjić, Stephanie Gil, and Alejandra Howard. The movie revolves around three young children living in Fátima, Portugal, during World War I. When they witness Virgin Mary's several visitations, they are convinced that the only way to stop the war is by praying. As the news spreads, people from different parts of the world flock to the region with the hope of witnessing a miracle, while others try to convince the kids to renounce their official stories.
1. Tarung Sarung (2020)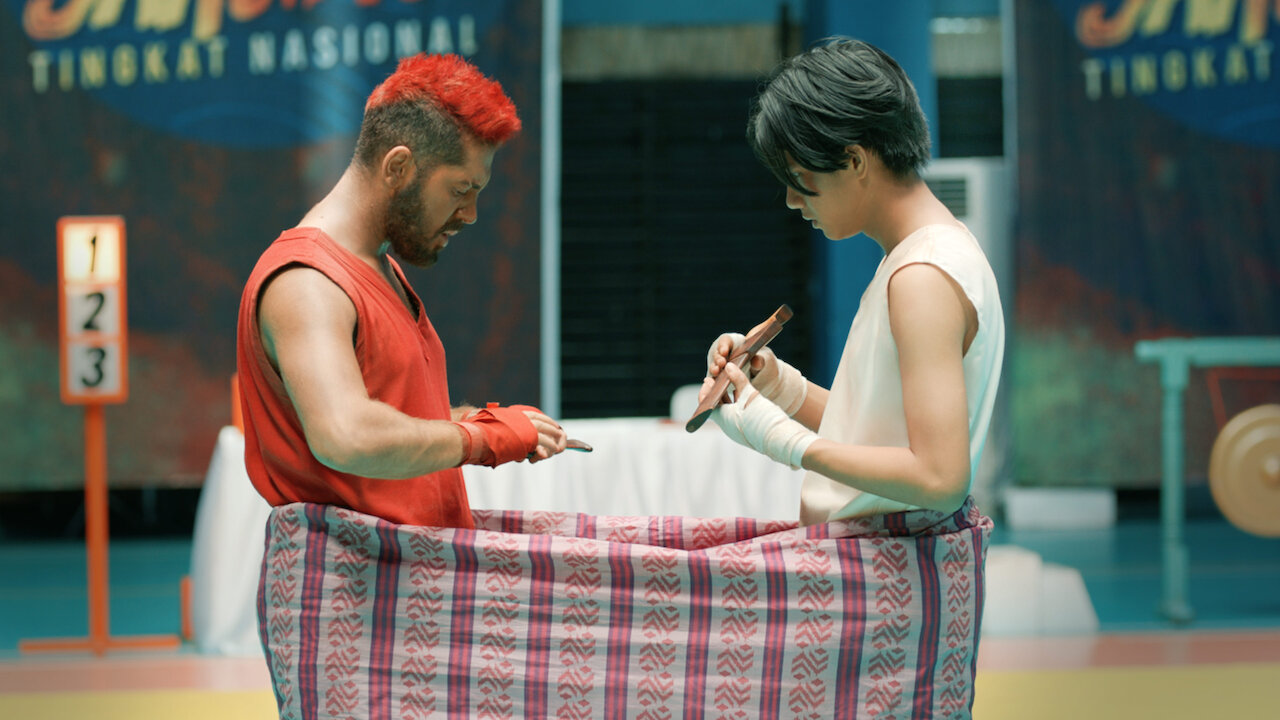 Starring Panji Zoni, Yayan Ruhian, Maizura, and Cemal Faruk, 'Tarung Sarung' is a Indonesian drama movie produced by Chand Parwez Servia and Fiaz Servia. The Archie Hekagery directorial revolves around a young adult named Deni Ruso, who is born with a silver spoon and has to never work for anything in life. However, the life of the spoilt young man changes forever when he comes across an environmental activist who is outspoken about her beliefs and does not shy away from fighting for the greater good. Deni is forced to not only rethink his life choices but also come to terms with the harsh realities that he has so far somehow avoided facing.
Read More: Best Terrorism Movies on Netflix