"Humans are better than dogs"- said no one ever. Only those who have known the love and loyalty of a dog will truly know what unconditional love is. Every once in a while a dog movie comes out; it may be adventurous or a family drama, but all of these movies prove how amazing dogs can be and show us the reason why dogs are known to be "a man's best friend". If you have a dog, you'll know what it's like to snuggle with your furry little best friend but what's even better is snuggling with that furry friend and watching a movie about other snuggly warm creatures that make you realize how lucky you are to have such a blessing in your life.
I swear the world would be a much better place if we could take our dogs out anywhere with us without any restrictions, but sadly we're not there yet. So we can't take our dogs out for movies (imagine your dog sitting in a movie theatre with 3D glasses on!). But if we can't take our dogs out for movies, we can at least bring the movies to our dogs. This is now a possibility because we have Netflix now. So, here's the list of really good dog movies on Netflix that are available to stream right now.
15. Benji Off The Leash (2004)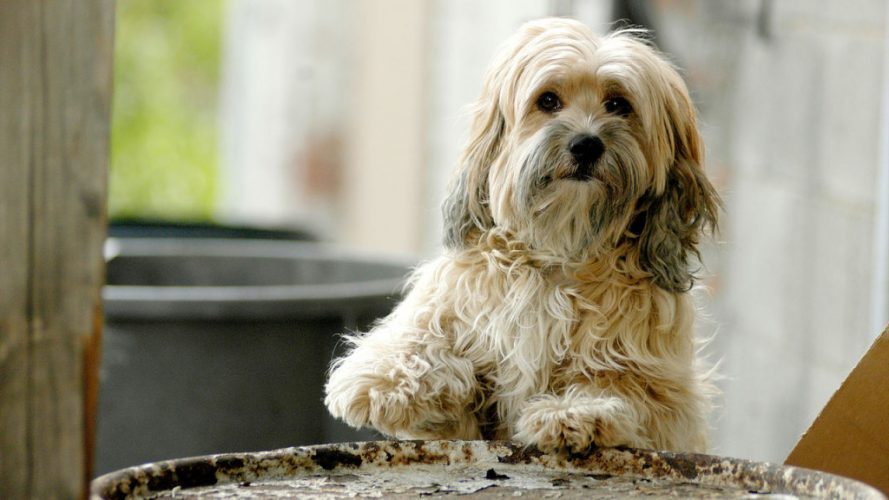 'Benji Off The Leash' is the inspiring story of a toddler canine who is saved by a young boy from his abusive stepfather. The toddler grows up to become Benji, a hybrid hero under the love and affection of the young boy who saves him. But Benji has a purpose to fulfill and that is to save his mother from overbreeding and dying. Benji comes into an alliance with another stray dog named Lizard Tongue and the two together try to save Benji's mother from the abusive man who's trying to kill his mother. They dodge every obstacle on the way which includes two animal control officers to change lives and even save some because now Benji is off the leash.
14. 101 Dalmations (1996)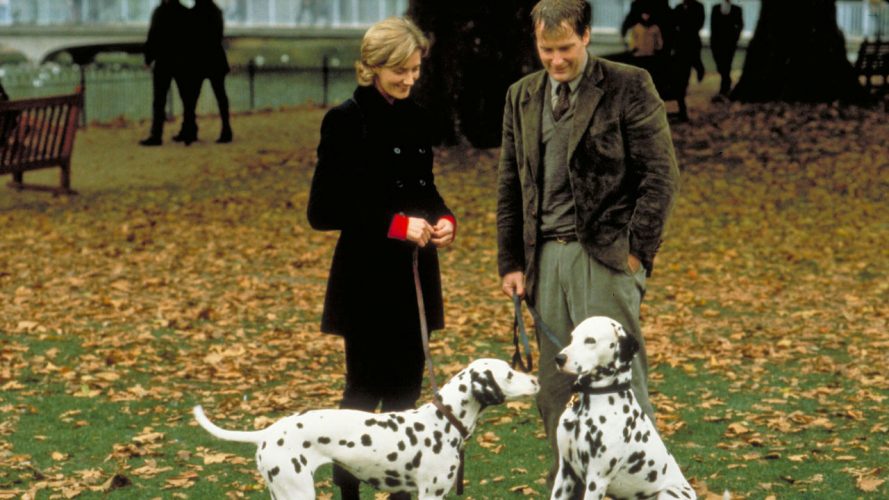 A struggling game author named Roger meets Anita, a beautiful fashion designer, in a dog park after a weird twist in fate. Soon, the two fall in love and get married and before you know it, Perdita, Anita's dog, gets pregnant with Roger's dog, both of them being dalmatians. Everything seems to be perfect until Anita's evil and glamourous boss kidnaps all the puppies with the intentions of making a coat out of their perfect fur. But the puppies soon realize Cruella's intentions and that's when these innocent on the outside but wicked smart on the inside puppies plan a plot of their own against Cruella. Live action versions of original animated characters don't usually work too well, but this one's different. It's not only as good as the cartoon but at times it'll make you feel that this live-action movie is much better than the original cartoon.
13. Pet Fooled (2016)

'Pet Fooled' is a little different from the other films on this list. This one's not a touchy dramatic story but a major eye-opening documentary about the adulterated pet food industry. We're slowly coming to realize how commercialization has been damaging our lives but do we ever question how falsely advertised "healthy" pet food products may be affecting the lives of our pets? Well, not until now. This film will be very frustrating at times because of all the truth that it exposes, but it will surely open up your eyes to the dark side of the commercial pet industry. This will also help you understand what kind of food is good food for your pets and also what kind of food should be completely avoided. Shiny catchy labels, which are often deceiving, hide several major flaws in their products. That's what commercialization is all about.
12. White Fang (2018)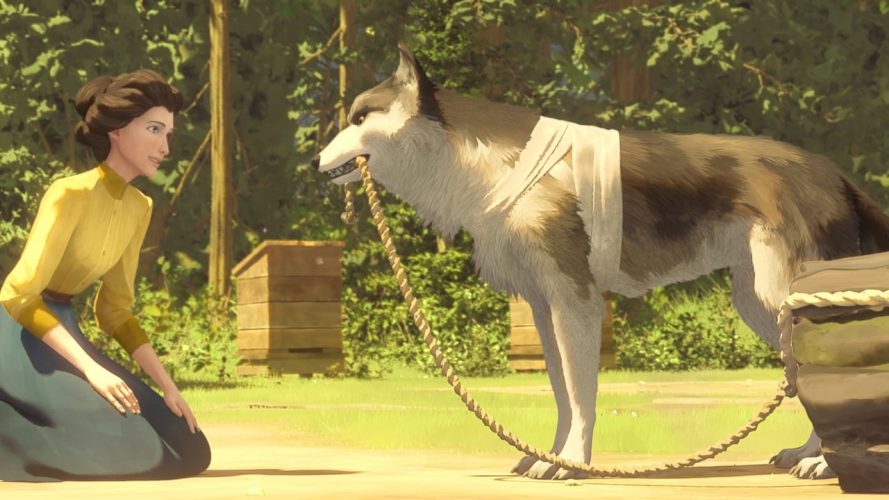 'White Fang' is an adaptation of the famous timeless novel written by Jack London. It tells the story of a wolf-dog and his adventures of living with three different masters. The story of white fang has touched many hearts through the years and this evergreen classic will do so forever. This film adaptation of the story does a great job with visuals, connecting you with the main character and the beautiful soundtrack. 'White Fang' is not just a movie for kids but for adults as well, and will leave you on the verge of tears by the end.
11. The Champions (2015)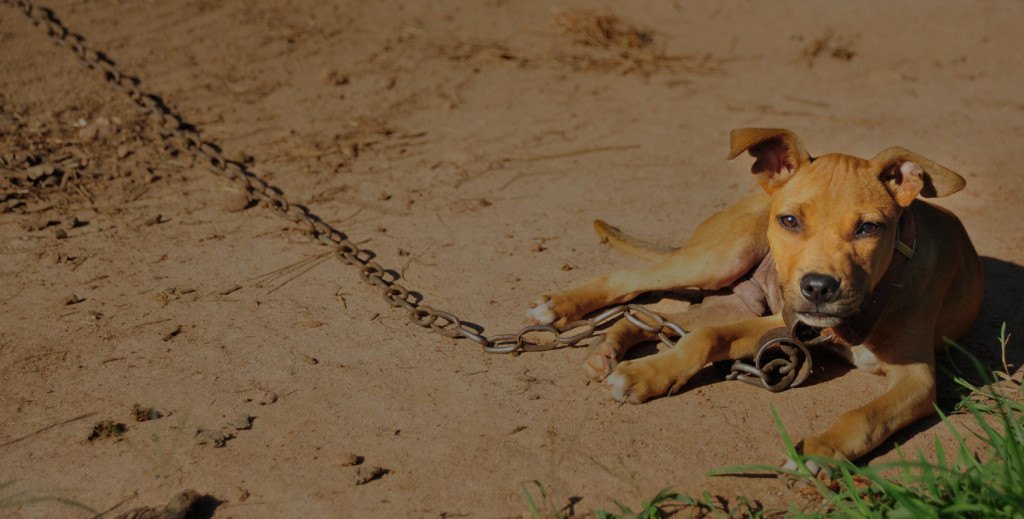 One of the best films on this list, the movie documents how a former star quarterback Michael Vick was known to be a part of an illegal dog fighting business that was being run and dogs not only fought in their rings but they were also beaten up and tortured if they didn't fight. The movie initially shows how cruel humans can be sometimes and still get away with it because Vick was only imprisoned for 23 months for this crime and led a normal life as a football player. But what was left behind from this mess were 50 pit-bulls who were so disturbed during the aftermath of all of these events that they were considered to be "ticking time bombs" by PETA. But fortunately, these dogs were given a second chance at life because they deserved it. The film follows the progress they make from the time they're taken in till the time they themselves start becoming best friends and also inspire the lives of everyone around them.
10. Super Buddies (2013)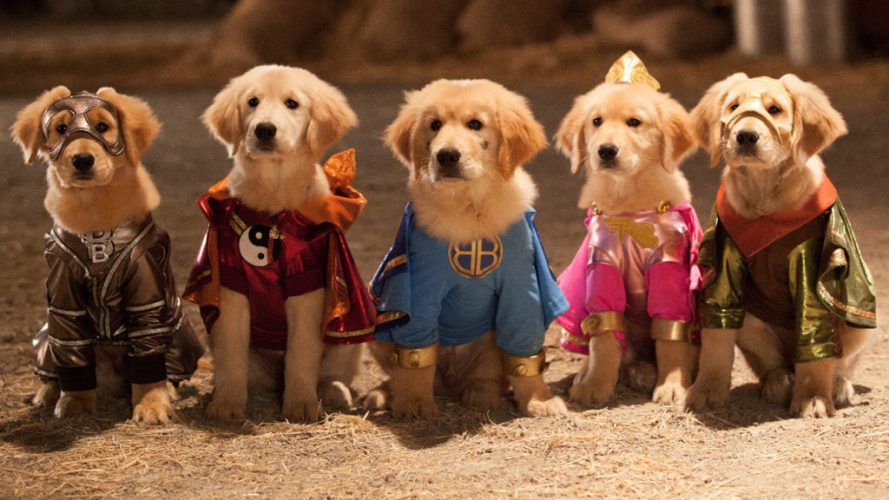 It all started off with the 'Air Bud' movie that inspired all of us as young kids. I remember forcing my parents to get a golden retriever after watching the story of how a dog brings happiness in the lives of those around him. 'Super Buddies' is yet another one of the many movies from the Air Bud series. This one tells the magical story of five puppies who hold unique powers. They save the world by using these superpowers by stopping a power-hungry extra-terrestrial being. The 'Air Bud' series sure did lose its charm with time. But this is one is still a fun movie for kids who have been following the series all along.
9. Balto (1995)
Dogs can be true heroes sometimes and will do anything to save the lives of the ones they truly love. A half-husky half-wolf breed dog named Balto does the same, not just for his masters but for his entire town when he puts his life in danger to prevent an epidemic from entering the city of Nome in Alaska. The movie does a great job in capturing the true nature of an extremely loyal dog and is surely an overlooked masterpiece. It's a must watch if you're looking for an animated movie in this genre.
8. For the Love of Benji (1977)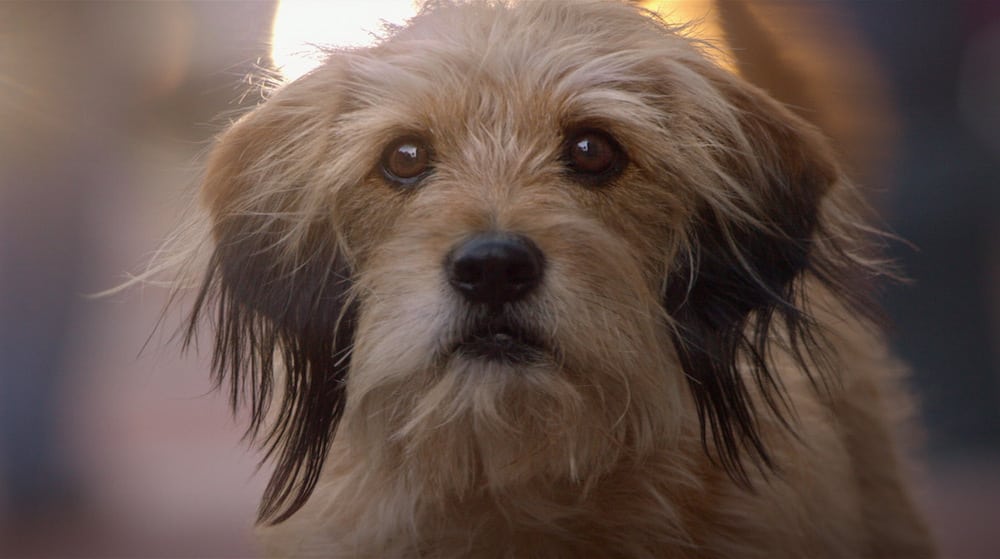 The 'Benji' movies were a sensation back in the 70s and it's clear why they were so famous once you see them. 'Benji' is what you would call an "Adorbs Pupper" because this pup is extremely charming and cute. Just looking at the little dog going around and doing everything he's told to do will make your heart melt. In this sweet little instalment of the 'Benji' movies, Benji sniffs out a fake CIA Agent and ultimately wins everyone's heart. The movie is one of the best dog movies you can sit and watch with your family.
7. Benji (1974)

The first movie in the 'Benji' series is truly phenomenal. The plot of the movie is simple and tells the story of how a dog named Benji, who enjoys being free without an owner, befriends everyone in town. But when two kids who were Benji's friends get kidnapped, Benji decides to take the case in his hands and unravels the steps of the kidnapper to ultimately find the kids and prove that he is indeed the most loyal dog even without a master. Dog lovers will probably have tears flowing out of their eyes when Benji's sad eyes are zoomed-in on. If you have any plans of watching a movie with your kids this weekend, then look no further because Benji is the kind of character you and your kids will surely fall in love with.
Read More: Best Alien Movies on Netflix
6. Benji (2018)
You must be wondering by now if this is a list about dog movies or just Benji movies. We're sorry but we just can't get enough of this cute little mystery-solving dog and clearly neither can Hollywood, because they keep recreating versions of it even after all these years. The plot of this one is very similar to the first movie that came out in the early 70s. Benji befriends two young kids and later when the two kids are kidnapped, Benji goes out to rescue them. This may be a remake of a classic but still manages to move you as much as the first one and will surely leave you in tears.
Read More: Best Kids Movies on Netflix
5. A Dog Walker's Christmas Tale (2015)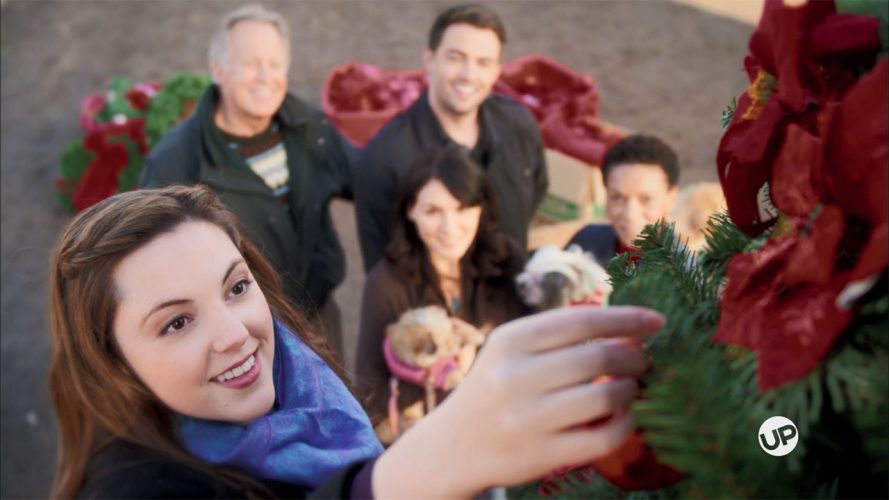 The story of this movie revolves around the life of a 21-year-old girl who moves to a new city and is forced to take up the job of a dog walker for a rich developer. While taking the dog on a walk one day, she notices that a spa and salon is being built on a local dog park there. In the beginning, she feels thrilled about it but later she starts questioning her own inhibitions when she becomes friends with another man who is also a dog walker and resents the intentions of those who want to destroy the dog park for a salon. The girl now has set her ego aside and joins forces with her new-found friends to stand up against the ones trying to destroy the park and somehow save it before Christmas.
4. Hotel for Dogs (2009)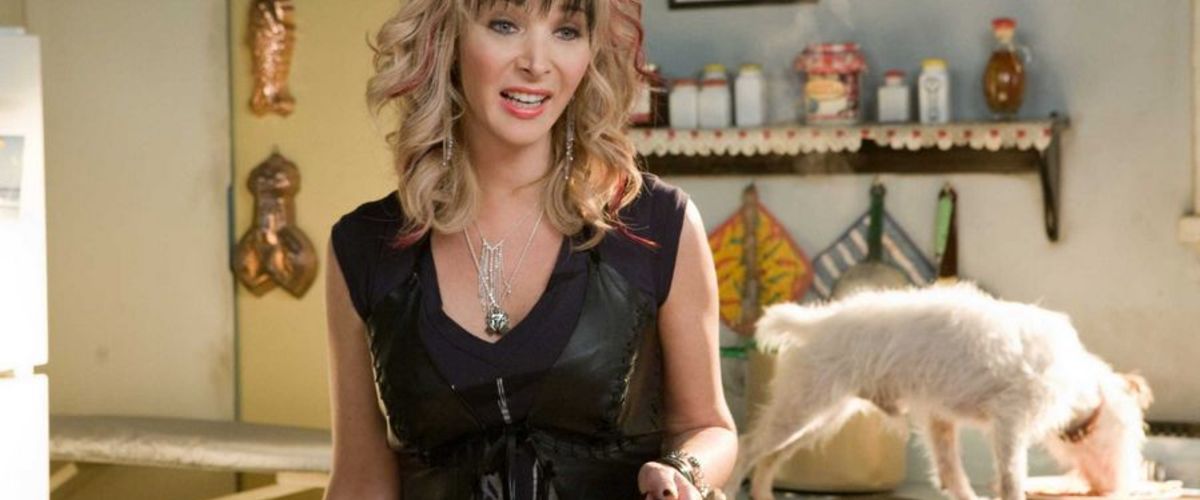 'Hotel for Dogs' is literally about a hotel that is specifically for dogs but it's all not so simple. It all starts when two siblings Andy and Bruce develop a new-found love for a stray dog they've named Friday. But because of the strict no pets policy of their foster home, they're not allowed to take Friday home. So they decide to provide him shelter at a nearby abandoned hotel where Bruce re-engineers everything to make it a full-fledged dog hotel. Within no time, the hotel becomes the home for not just Friday but many other dogs. But the constant barking and other noises from the place starts to raise the neighborhood's suspicion. Bruce and Andi have to together find the solution to this problem and keep their secret undiscovered from the adults and the local pound.
3. Beverly Hill Chihuahua (2008)

Well, this is one of those Disney movies where the dogs can actually talk. By talk, I mean actually talking in the English language which can get a little weird at times but removes the involvement of human characters from the movie, so it kind of balances out, doesn't it? A talking posh and pampered Chihuahua gets lost in the city of Mexico during a vacation with her owner. The movie unfolds the adventure of the dog who tries to find her way back home and along the way befriends other dogs who will probably remain her lifelong friends. If you're okay with the idea of dogs having actual conversations like humans then do, then watch this entertaining flick about a lost dog's journey back home.
Read More: Best Family Movies on Netflix
2. Beverly Hill Chihuahua 3: Viva La Fiesta! (2012)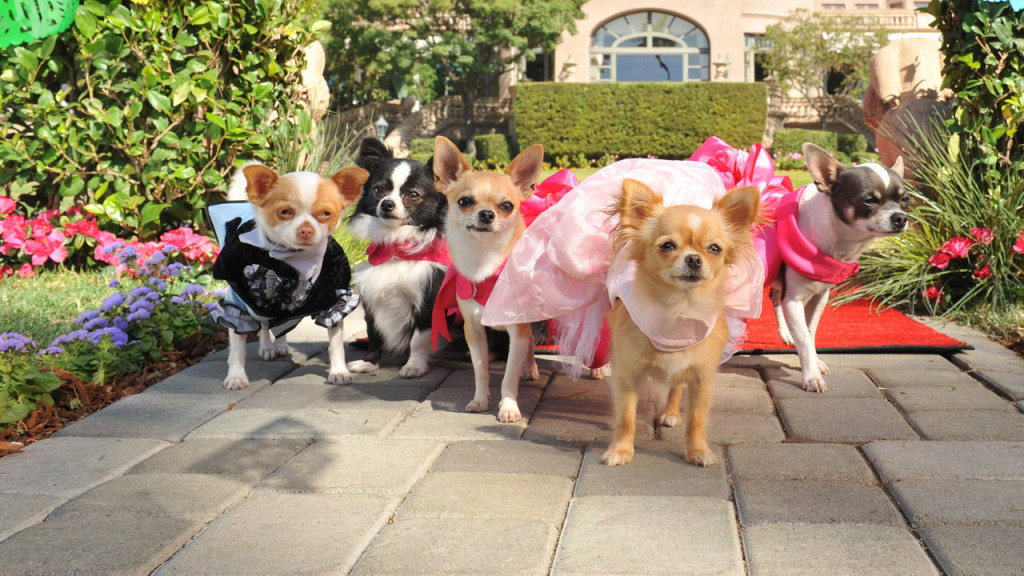 This one again is about talking dogs but gets a little sillier than the first one. These movies were probably only made for kids because in this one, the dogs can not only talk but other human things which would probably be hilarious for little kids who love watching dog movies just for the fun in them. Definitely not one of the best on the list but still the kind of movie that will keep your kids engaged and entertained.
1. Turner and Hooch (1989)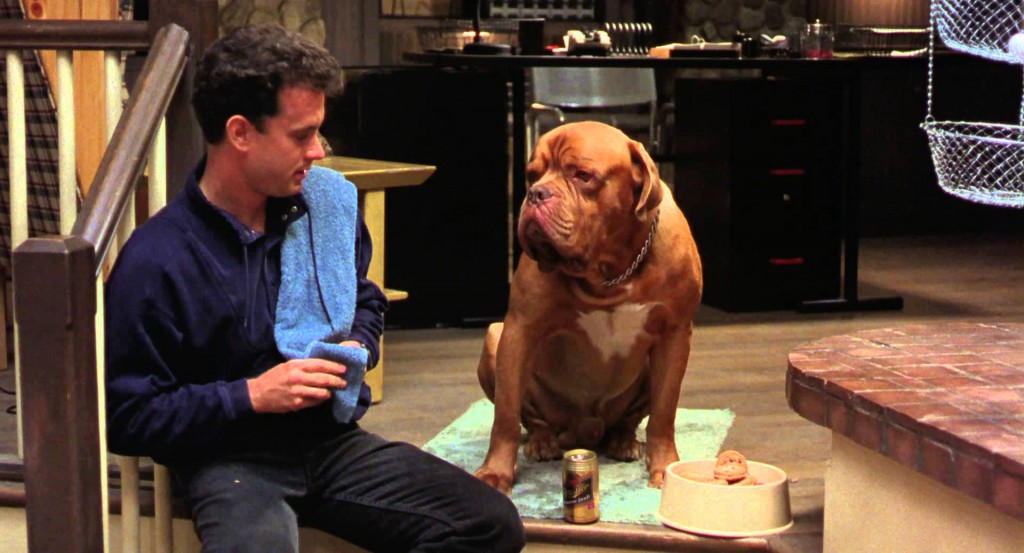 Starring Tom Hanks, the movie revolves around Detective Scott Turner, who lives a monotonous and orderly life until one day he is assigned the responsibility of solving a murder case whose only sole witness is a brutish dog named Hooch. Turner's life is thrown completely out of order as he takes on the responsibilities of the dog but also develops a bond with him with time. And c'mon now, you've got Tom Hanks and a dog in the same movie, what more could you ask for?
Read More: Best Holiday Movies on Netflix