As illegal immigration and racial tensions become the common perils of urban societies, hood movies have become a full-fledged genre. These movies shed light on the lives and struggles of the African-American or Hispanic-American communities against the backdrop of a metropolis. The recurring themes in hood movies include gangs, drug trafficking, drug consumption, hip-hop, racial discrimination, and police abuse. The protagonists in such movies are often torn between the dreams of a bright future and the violent criminal gangs ruling their neighborhood. Hood movies emerged as powerful social commentaries when filmmakers like John Singleton and Spike Lee came forward as the advocates of black cinema in the 90s. With that said, here's the list of really good hood movies on Netflix that are available to stream right now:
6. Fresh (1994)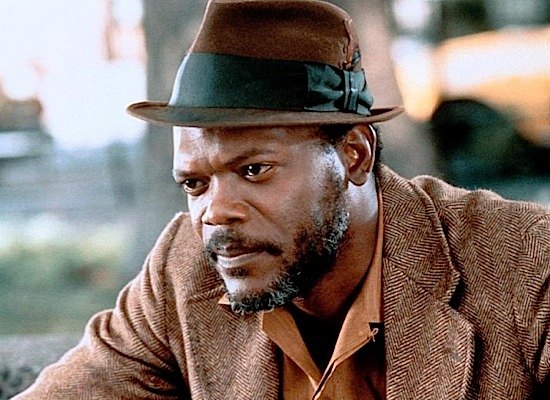 Set in the decadent surroundings of Brooklyn, New York, 'Fresh' follows the life of its titular character, who is a 12-year-old boy. Fresh lives with his junkie sister Nichole and alcoholic father Sam. He is so disheartened by the poverty, corruption and racism prevailing all around him. When Nichole starts sleeping with the local kingpin Esteban, Fresh manipulates some of the old masterful moves his father Sam made while playing chess. He wants this new plan to free Nichole from the tentacles of the drug lord and also release his tormented soul from the dangerous neighborhood. 'Fresh' sheds light on the hard living conditions in the suburbs through Fresh's life.
The movie works as a drama and a thriller and it compares different layers in the societal framework. It is certainly entertaining but there are several moments that disturb you to the core. When the movie presents the harsh realities of existence through the eyes of a 12-year-old, its impact multiplies. 'Fresh' stands out from other cliched hood movies with its unromantic portrayal of Harlem life and burning social issues. The film is directed by Boaz Yakin and stars Sean Nelson, Giancarlo Esposito and Samuel L. Jackson in major roles.
5. Brooklyn's Finest (2009)
Set in the notorious neighborhood of Brownsville in Brooklyn, 'Brooklyn's Finest' is a crime drama that revolves around three cops. They are from different sections of society and approach their jobs through different point of views. Despite their racial, economic, social, and political differences, Eddie, Sal and Tango find their destinies entangled. All three of them are fed up with the drug-ridden BK housing project and violence and corruption of Brooklyn's 65th Precinct. The movie digs deep into the societal framework through the three cops to make a social commentary on power and corruption. Eddie, Sal and Tango are the personifications of a predicament of the American society. 'Brooklyn's Finest' is also a multilayered movie that offers adequate entertainment for hood flicks lovers. Directed by Antoine Fuqua and written by Michael C. Martin, the movie is hailed for its performances and overall craft. 'Brooklyn's Finest' stars Richard Gere, Don Cheadle, Ethan Hawke, and Wesley Snipes.
4. 13th (2016)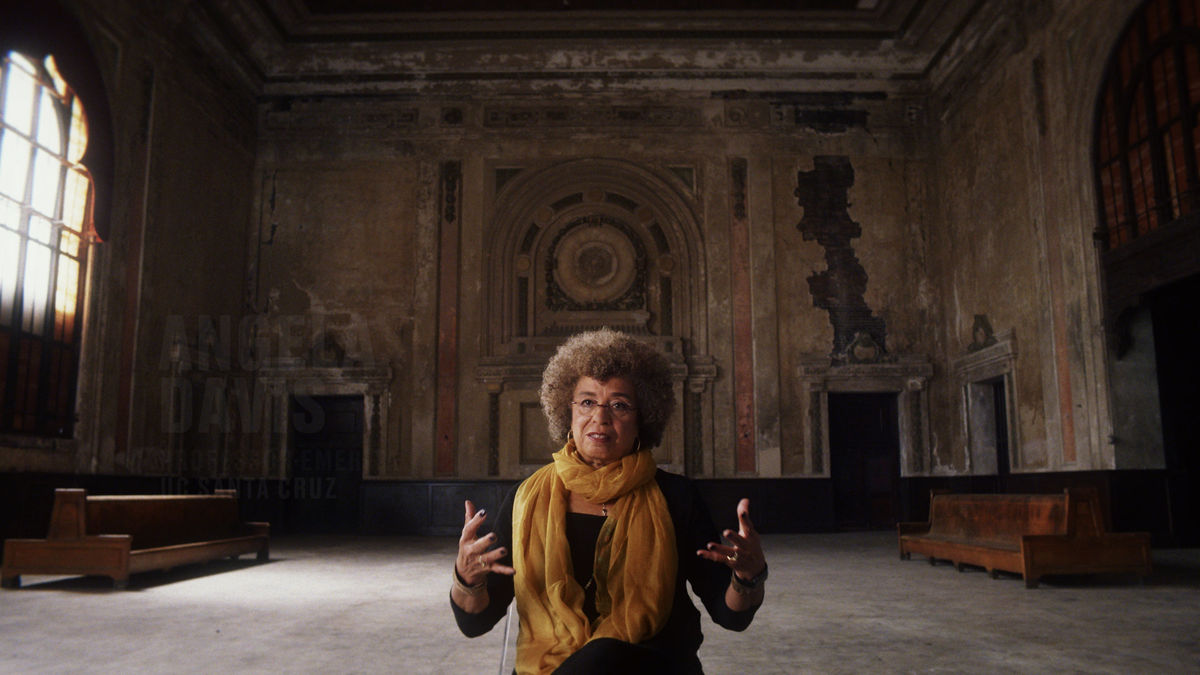 '13th' is a docudrama directed by Ava DuVernay. The film provides a keen look into the nuances of the U.S. prison system. There have been visible and invisible traces of racial discrimination and prejudices prevailing in society throughout. Ava DuVernay draws an original picture of the criminalization of African Americans in the country. The director checks the socio-economic reasons behind the facts and figures of the 'prison boom'. '13th' often positions itself on the other side of hood movies. It functions as an origin story of violence and crimes, while also exploring the roles of racial, political and economic forces.
Using archival footage and testimonies from activists, politicians, historians, and former inmates, DuVernay weaves a shocking narrative of the embarrassment and horrors of mass criminalization. '13th' is nominated for the Academy Award for Best Documentary Feature and won the Primetime Emmy Award for Outstanding Documentary or Nonfiction Special.
3. Burning Sands (2017)
'Burning Sands' centers on a black fraternity named Lambda Lambda Phi at Frederick Douglass University. The plot follows Zurich who is in the first year of college. Everything goes fine for Zurich in the first few weeks, but things take an ugly turn when he starts the Hell Week of Pledging for his fraternity. The various kinds of horrible experiences the brotherhood has to go through consist of hard trails and abuse. As the torment intensifies, Zurich is torn between the fraternity's code of silence and balance it with the life outside the brotherhood. One night, the hazing rituals cross all limits and end up in the death of a pledge. The incident clears Zurich's cloudy conscience about the next step against abuse and hazing. The movie is directed by Gerard McMurray from a screenplay written by McMurray and Christine Berg. 'Burning Sands' stars Trevor Jackson, Tosin Cole and DeRon Horton in major roles.
Read More: Best Conspiracy Movies on Netflix
2. 8 Mile (2002)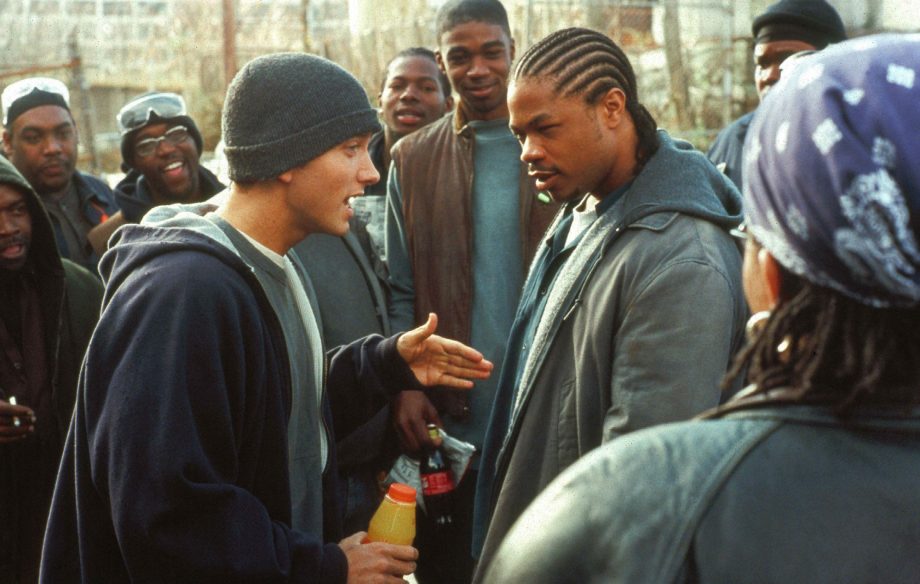 '8 Mile' got its title from the highway, 8 Mile Road, which splits the black city of Detroit and Wayne County and the white neighborhood of Oakland County and Macomb County. The movie depicts lives determined by the boundaries through a young musician's daring journey. Jimmy "B-Rabbit" Smith Jr. is an aspiring rapper who wants to make it big in an industry dominated by African Americans. After a series of setbacks, both in his personal and professional lives, Jimmy goes for the final showdown of his retarded music career. He challenges the rap groups around his area for a rap competition.
The tournament consists of three rounds. Jimmy, who has a frictional relationship with the other rappers throughout the film, manages to win the first two rounds. In the last round, he faces Papa Doc, the leading rapper in the neighborhood. After a fierce battle that leaves the audience crazy, Papa Doc leaves the venue speechless and with a dropped head. A victorious Jimmy then returns to his world of problems in a run-down trailer home with an alcoholic mother, younger sister Lily, and her rogue boyfriend, Greg. When his friends ask him to celebrate the victory, Jimmy says he has to go back to the exhausting daily job, but with more confidence this time. '8 Mile' is directed by Curtis Hanson, and the movie stars Eminem, Mekhi Phifer, Brittany Murphy, Michael Shannon, and Kim Basinger.
1. American Gangster (2007)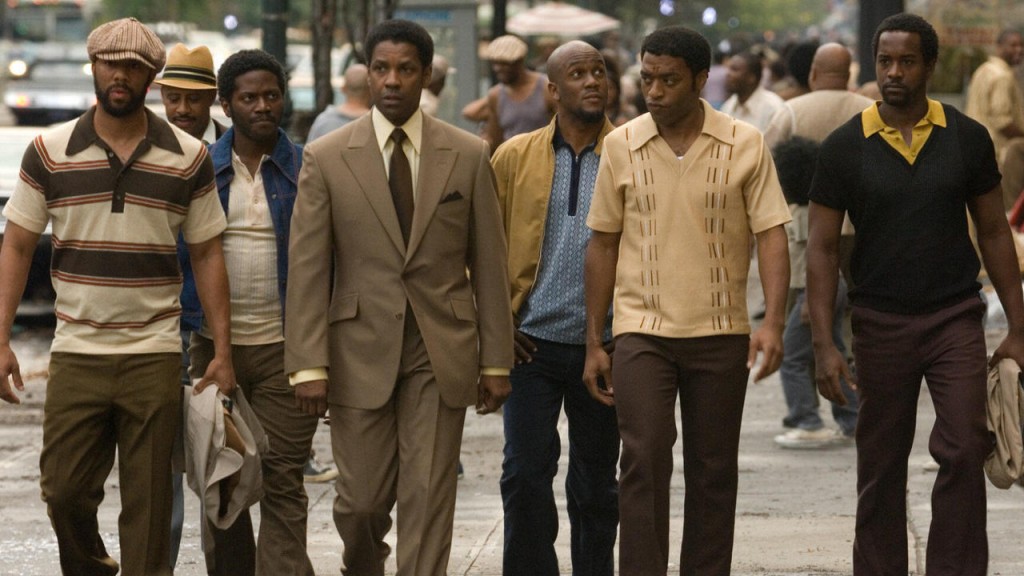 'American Gangster' is a biographical crime drama that centers on the New York City Harlem. When Bumpy Johnson, the black kingpin and drug lord of the city, dies, Frank Lucas, an unknown driver, assumes power. As the loyal chauffeur of Bumpy, Frank knows where to bow and where to shout. He builds his own empire on the grave of his mentor and boss and becomes the leading trader of heroin in the Harlem district of Manhattan. Frank is a man of great intellect and has straight business ethics. His empire grows on the quality products he supply for a reasonable price.
The old crime syndicates in the city detest Frank as they can't tolerate a black power coming from nowhere and dominating the city's underworld. Frank also falls into the radar of Richie Roberts, a dedicated cop. Though Richie keeps an eye on Frank, they keep their mutual distance as per a rigorous ethical code. Soon, both men realize that their destinies are entangled together and only one of them can come out alive in the final battle. But Richie offers Frank the deal of a lifetime, which he cannot reject. The movie features stunning performances by Denzel Washington and Russell Crowe as Frank Lucas and Richie Roberts, respectively. Based on a true story, 'American Gangster' is directed by Ridley Scott from a screenplay written by Steven Zaillian. Other cast members include Ted Levine, John Ortiz, Josh Brolin, Chiwetel Ejiofor, Norman Reedus, Ruby Dee, Lymari Nadal, and Cuba Gooding Jr.
Read More: Best Tsunami Movies on Netflix