The preconceived notion about adult movies is that they have to contain ample nudity, which forms more or less a subset of the entire bunch of adult films. 2018 so far hasn't been one of those years when we witnessed outrageously explicit adult content or too less either – rather, it would be safe to say we're somewhere midway. While we've had a few movies like 'Fifty Shades Freed' etc. which carried forward the so-called "legacy" of its franchise, there were a few like 'Red Sparrow' which set new standards on how a film could fit in both as an adult entertainer as well as a spy-thriller. Also, as and when the word "adult" is mentioned, one thinks only of nudity, vulgarity, or violence, but the present list is compiled for the movies which have received an MPAA "R" rating – also referred to as "adult" movies in this context.
Not only did 2018 so far witness a perfect balance between sense and sensuality in the case of adult movies, but it also saw a jump in logically sane "R" rated movies which indicates the forever-evolving taste of audiences and the filmmakers' fear of failure if they base a movie on nudity and vulgarity alone. Also, such movies which base themselves on "nudity" or show of skin alone are often "branded" as porn movies – flicks like "Fifty Shades," "American Pie" are near-perfect examples of that. There are umpteen examples of why a movie can't succeed if it sells sex or violence alone – it has to be appropriately bundled and channeled to get to the expected results.
Adult erotic mainstream movies, if made well, can really break the ceilings of cinema. Clear examples are films like 'Shame,' 'Last Tango in Paris' – to name a few, which broke many misconceptions surrounding adult cinema. But obviously, without a talented filmmaker at the helm, things can quickly get out of hand, and they have in the past. And then there are also films that are not shy in selling sex and bringing audiences in theatres, although the success of such movies can be attributed to their immense popularity beforehand (due to a "gone-viral" trailer or visuals) or perhaps to mouth publicity. Without any further ado, here's the list of adult films that have been so far released in 2018, along with a few that are set to release this year in the increasing order of their "adultness" – something that is surely going to add eroticism to the mix of other genres of films. The list has been divided into two categories: the first consists of adult or r-rated films (20-6), the second consists of erotic films (5-1).
Adult or R-Rated Movies:
20. The Death and Life of John F. Donovan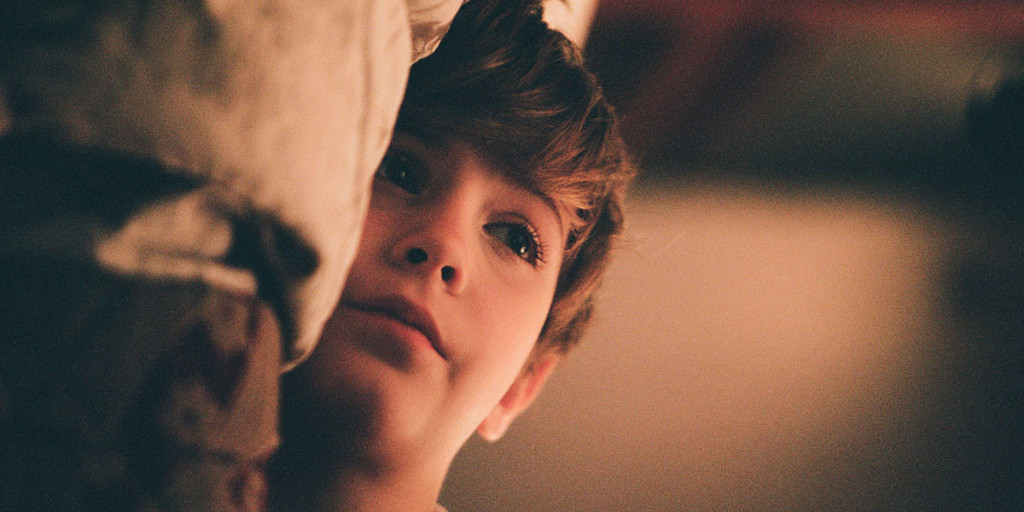 A Canadian film at the outset, from Xavier Dolan, the film boasts of a star cast featuring Kit Harrington in the titular role, Natalie Portman, Kathy Bates to begin with. Interestingly, Jessica Chastain was earlier cast in the movie, but her role was dropped later due to unforeseen reasons. The feature surrounds the character of John F. Donovan, an American television star who sent letters of correspondence to a young Rupert Turner while the former was at the prime of his career. As it turns out, because of the letters' content, Donovan's career is decimated, and Turner later recalls how the so-called letters impacted both of their lives. The movie was majorly panned by the critics and audiences alike, and perhaps the story of John Donovan is better retold by someone else. Thoughts?
Read More: Movies on Netflix That Are Like Porn
19. BlacKkKlansman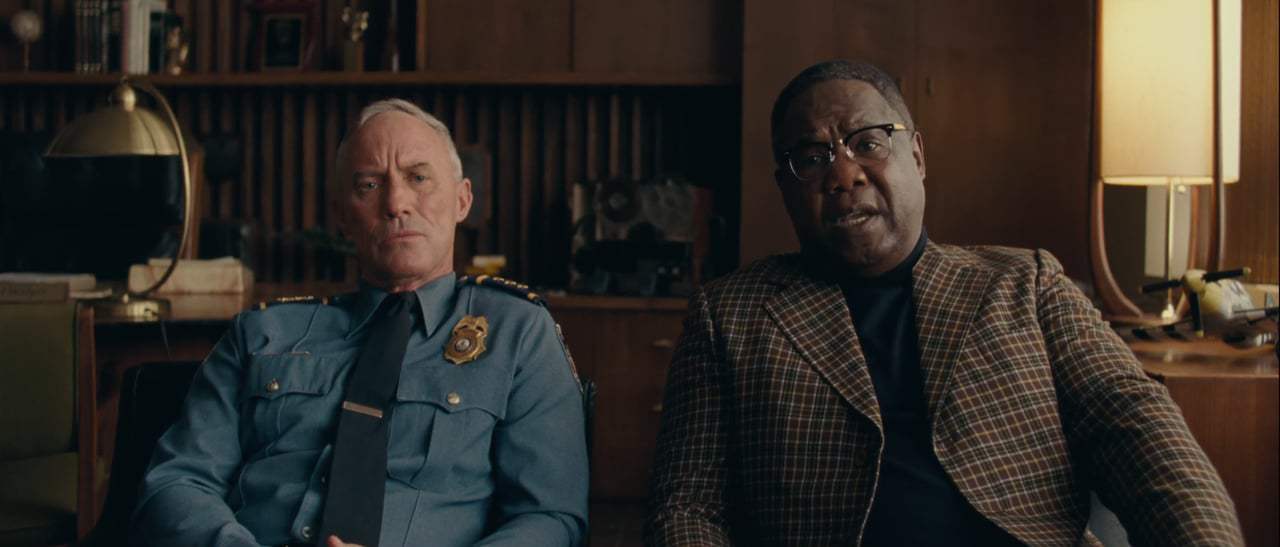 Rated R for the racist references, violence, and gore, and mild sexual references as well, 'BlacKkKlansman' is set in the 70's Colorado where an African-American officer named Ron Stallworth sees an advertisement in the newspapers to join the Ku Klux Klan (hence the KkK in the name of the movie). The movie proceeds with him trying to get an impostor (which is where Adam Driver fills in) to join the "Klan" and infiltrate it from the inside to get to know of its activities. The film has received universal critical acclaim for its entertaining and engaging plot, which although had some incorrect historical reference points, stands out in terms of its storyline.
Read More: Best Sex Scenes of 21st Century
18. SuperFly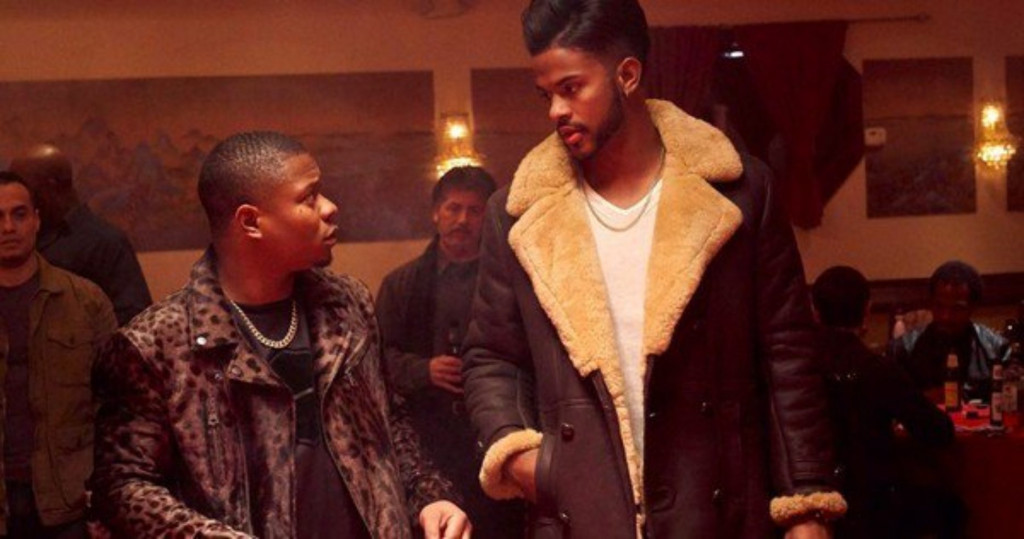 If you're a fan of strong sexual references, scenes depicting strip clubs in a gangsta-like setup, then this one is definitely for you. Although the movie was criticized for being "unnecessarily glossy" and "less stylish than it purports to be," yet 'SuperFly' managed to cover its budget at the box office. The movie surrounds a drug dealer named Youngblood Priest who has been dealing drugs since he was a child. While Priest is financially well-off now, he and his two girlfriends never tend to stay out of trouble. Drug gangs, streetfights, killings, and rivalry resulting from conflicting interests form the core of the film. 'SuperFly' is all about showing off one's might, in this case, the protagonist.
Read More: Best Sex Scenes in TV Shows
17. The Favourite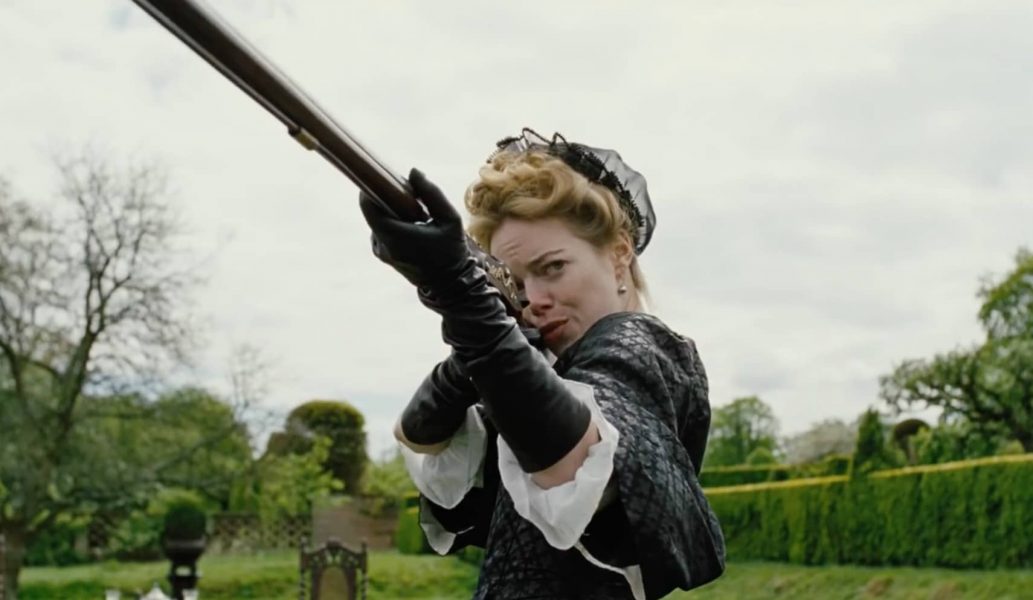 From the maker of movies like 'Dogtooth,' 'The Lobster' etc. – movies which are known for their explicit nudity and raw sexuality, 'The Favourite' isn't very far behind, with rawness present in a very different form. With a distinctly intriguing but unsettling sense of dystopian humor, along with a lot of kinky stuff, 'The Favourite' surrounds a group of lives in 18th century England during the reign of Queen Anne. As it appears, Queen Anne and Sarah Churchill, Duchess of Marlborough, are close friends and are intimidated by Abigail, Sarah's cousin who is aspiring to be the favorite courtier in Queen Anne's court, yet Sarah doesn't want her to be. While the humor is mostly repetitive, the performances and the overall kinkiness take away the prize. 'The Favourite' went on to garner critical acclaim for its cast, performances, production design, and the overall story. Psst – Emma Stone and Rachel Weisz have delivered their career-best performances. Watched it yet?
Read More: 100 Best Movies of All Time
16. 12 Strong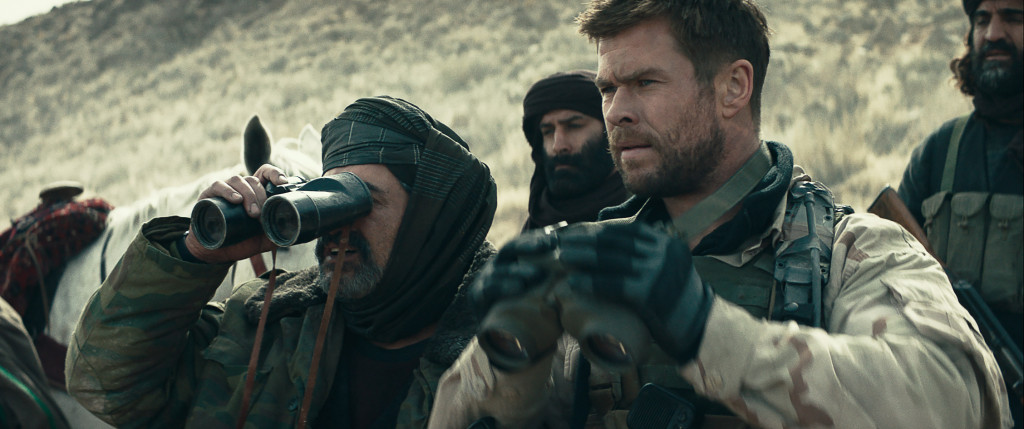 For the fans of Chris Hemsworth and Michael Shannon, as well as for the war-movie aficionados, '12 Strong' brings forth an intense premise and a whole bunch of power-packed performances. Rated "R" for the intense violence and profanity throughout, '12 Strong' is based on the novel "Horse Soldiers." It is the real-life account of 12 horse-mounted soldiers who, in the aftermath of 9/11, were sent to Afghanistan in a special assignment under the codename ODA 595. While the plot is straightforward, the visuals are surprisingly gritty, and so is the action which is breathtaking at the outset. Although '12 Strong' was panned for having repetitive scenes and unnecessarily drifting from the central plot, it still stands out as one of the best narratives set in the 9/11 aftermath.
Read More: Best TV Show Sex Scenes of 2017
15. The Predator
The sixth installment of the "Predator" series that commenced back in 1987, 'The Predator', as the name suggests, revolves around a captive predator which sets itself loose, along with a few Government officials who've been tracking it. The predator ship which they arrived on has new-age tech which humans don't know about. As the movie progresses, the group of humans eventually succeed in driving off and killing one. The violence and gore are bloody and intense, along with some very risque sexual innuendos. 'The Predator' received mixed reviews; while some critics recommended it, others called it "hollow" and "mostly repetitive." Watch it if you can.
Read More: Actresses Who Went Fully Nude
14. The Spy Who Dumped Me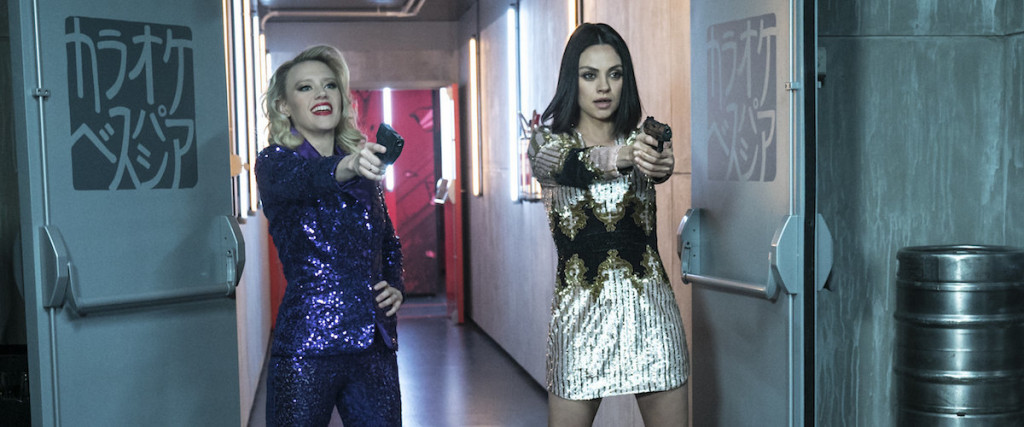 While the movie 'The Spy Who Dumped Me' boasts of being an adventure-comedy, it is perhaps one of the handfuls of movies on this list depicting male frontal nudity. Although frontal nudity is not a new thing to brag about, 'The Spy Who Dumped Me' throws it as a surprise rather than as an expectation. The movie features Mila Kunis as Audrey and Kate McKinnon as Morgan in leading roles, who are roommates and best friends sharing their ways together. Audrey hits a rough patch with her boyfriend Drew, and as she proclaims to burn everything that belongs to him after their possible break-up, she is approached by a man who claims that Drew is with the CIA and is a spy. Eventually, Drew is killed, and Audrey and Morgan are chased by a host of men, who are allegedly spies. Later, it turns out that Drew has been alive the whole time, and he's the real culprit. But Morgan and Audrey have already traveled halfway across Europe.
Although we had a lot of expectations from Mila Kunis from the film, Kate McKinnon surely takes an upper edge and is a delight to watch. 'The Spy Who Dumped Me' has a lot of elements in it – comedy, drama, romance, suspense, action, thrill etc., yet it certainly is very confusing at times and is also lacking the "thing" as a whole. Still, one of the best adult flicks one can go through if one has a knack for dark humor and Mila Kunis.
Read More: Best Incest Movies
13. Tag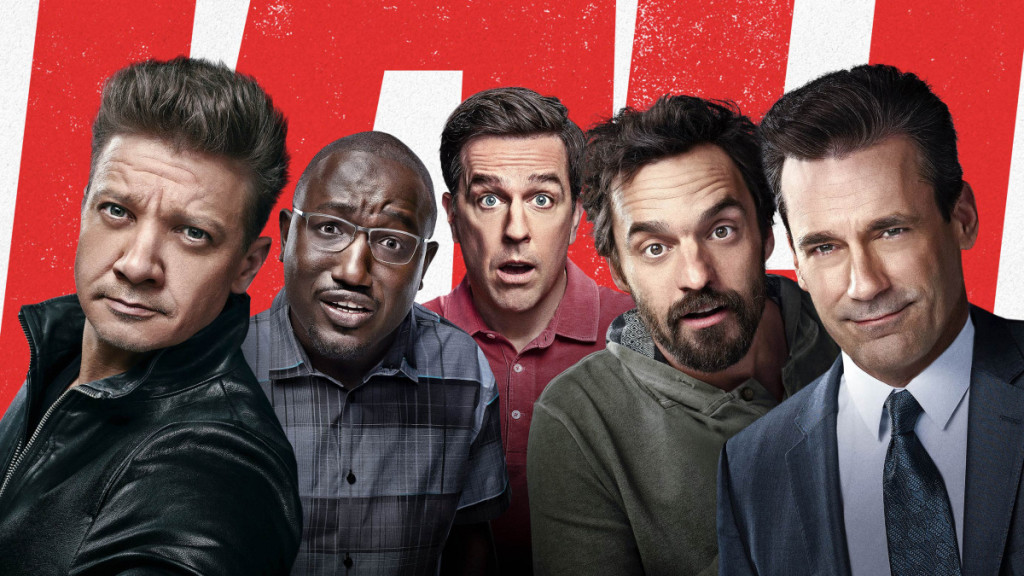 Featuring an ensemble cast – Ed Helms, Jeremy Renner, Jake Johnson, 'Tag' is based on a real-life story of a bunch of grown men who have been playing the game of tag from their childhood days. The group of men assembles every season in February in the town of Spokane, Washington, to play the game and whoever is tagged as "it" in the end has to restart it the following season. While the sex and violence are moderate at best, the profanity is rated severe, along with the drug usage, which landed 'Tag' with an "R" rating. 'Tag' perfectly fits the action-comedy sub-genre and was labeled as "just OK" by a few critics while a lot many called it "undemanding" and "too much of the same." Given its unique concept and its basis on a real story of 10 grown-up men in Washington, I guess 'Tag' holds its ground pretty well.
Read More: Best PG-13 Movies
12. Annihilation
Trippy yet fascinating in parts, one would perhaps watch 'Annihilation' for Natalie Portman alone. A horror-sci-fi at the outset, a position that has been occupied by movies like 'Alien,' 'Life,' 'Prometheus' to begin with, 'Annihilation' features a vast expanse of a quarantined zone called "The Shimmer" which supposedly contains strange beings and weird phenomena. A group of scientists and soldiers is led by Lena (Portman), a cellular biologist, venture into the Shimmer of which only Lena and her husband Kane are the lone survivors. Apparently, things can go unexplained inside the Shimmer, and people begin to mutate.
As far as the adult rating of the movie is concerned, leaving a few sexual references that are albeit implied, the most of it comes from the violence of attacking animals, bloodshed, skin-peeling and depiction of internal organs, and some swearing. 'Annihilation' is visually appealing, and its visceral sequences are both ambiguous and intriguing. A must-watch for the science fiction buffs.
Read More: Best NC-17 Movies
11. Game Night
In what could be called one of the most successful "R" rated movies of the year, both critically and commercially, Jason Bateman appears in a leading role as Max Davis, while Rachel McAdams plays Max's wife, Annie. As they both are into game nights with one of their other friend couple and a male friend, Max's brother Brooks invites everyone to his house for a role-playing game, and whoever wins would get Brooks' Stingray, a car Max always had his eyes on. While the plot is more or less on the lines of movies like 'Horrible Bosses,' the execution and the performances are top-notch, and each twist after twist would both make you laugh and leave you craving for more. The dark comedy combined with the playfulness and the violence (however moderate it is) would definitely make it up to you as an add-on.
Read More: Best G-Rated Movies
10. Den of Thieves
Two words – Gerard Butler. In this intense, gritty, and fearless drama which looks like yet another heist and hostage story, it rather turns out to be a big game-changer in its sub-genre of movies. Although 'Den of Thieves' did not receive the critical acclaim that it may have deserved, the audiences received the movie with open hands, thus leading to its immense box office success, grossing more than double the movie's budget. Although there are no sex scenes in the movie, we see a lot of strippers and sex workers, and there are scenes of strip clubs, not to mention the fast-paced and crude action sequences which might have landed it the tag of an adult film. 'Den of Thieves' is intense, gruesome, yet utterly satisfying by the end and, in my opinion, unmissable.
Read More: Richest Actors of the World
9. The Equalizer 2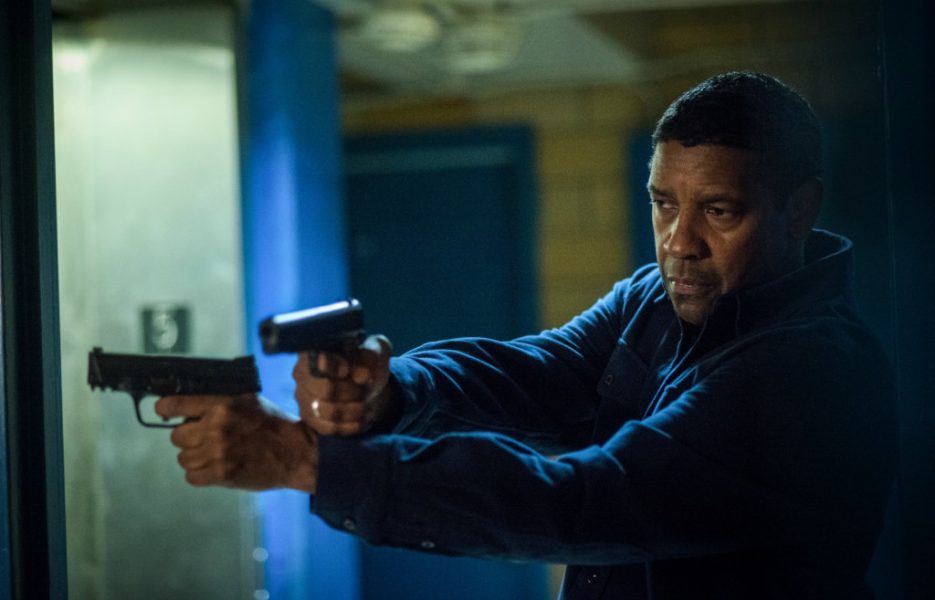 Denzel Washington reprises the role of Robert McCall in this sequel of 'The Equalizer,' an ex-Marine who is avenging the death of one of his friends. Presently working as a cabbie, the former spy lives a normal, mundane life when he's pulled into the murder of his friend Susan who was a DIA operative. Notwithstanding the sight of her death, McCall tries to dig deeper to get to her assailants. 'The Equalizer 2' features a score of bad guys beaten up to pulp, broken bones, bloodshed, sexual assaults, and profanity – enough to render it an "R" rating. As far as the critics were concerned, the movie received mixed reviews, with a few praising it for the strong protagonist and a good premise as opposed to a few others who criticized it for being "more of the same." I'd watch it only for Denzel Washington. Would you?
Read More: Best Torture Porn Movies
8. Sicario: Day of the Soldado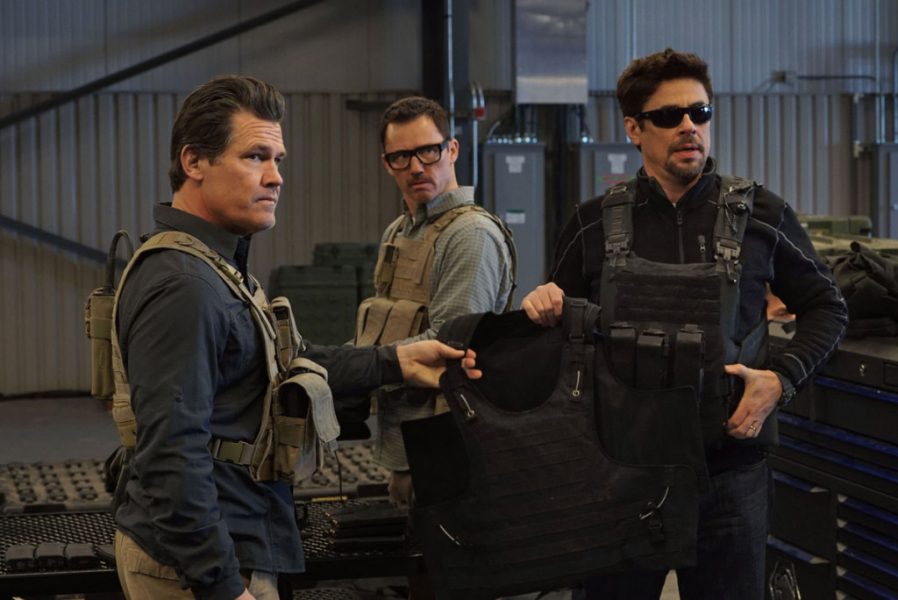 Watching the sequel is often more rewarding than its predecessor, perhaps due to the explicit violence, gore, and bloodshed. This is also why this particular movie was awarded an MPAA "R" rating. The profanity and the intensity of the action sequences are also to share the credit for it being labeled as the so-called "adult" movie. Josh Brolin and Benicio del Toro are delightful in their performances, as if they are the characters themselves, while somewhere, we kinda missed Emily Blunt's presence in the film. The movie revolves around the CIA and the infamous Mexican drug cartels, with the CIA trying to instigate infighting between the cartels until their own plan backfires, but at a cost. For those who may not know, the literal meaning of 'sicario' is a contract killer or a hitman.
Read More: Sexiest Actresses of 2017
7. Serenity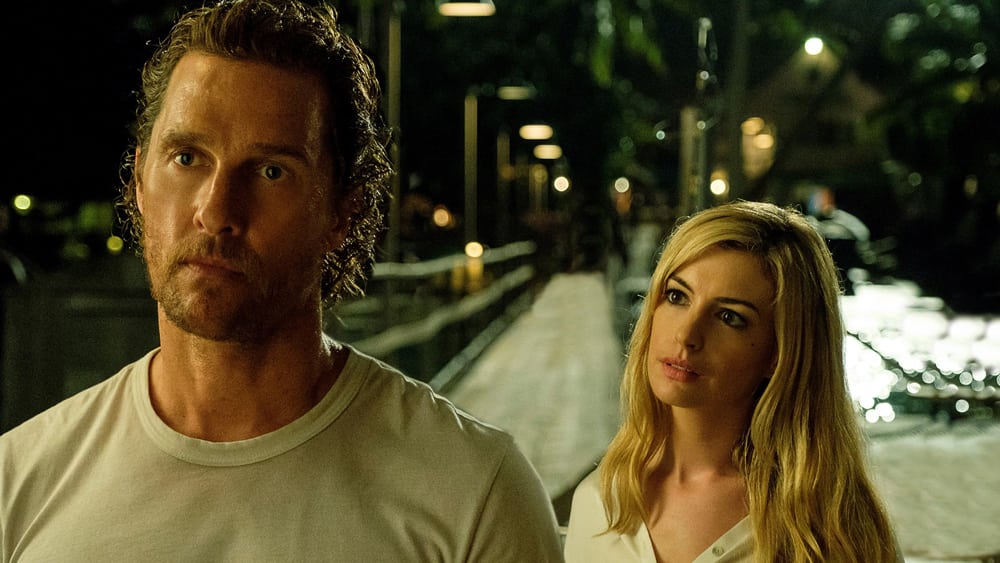 A movie featuring big names such as Matthew McConaughey, Anne Hathaway, Diane Lane, Djimon Hounsou, to name a few, 'Serenity' is about a few people having difficult, complicated relationships staying on an island. Anne Hathaway's character Karen is married but is having an affair with her ex-husband Baker, who in turn is the crush of Diane Lane's character. The plot is about how Karen wants Baker to kill her present husband (Jason Clarke's character). In the process, we see a few steamy sequences and visuals of violence, blood, etc. The film isn't breaking new grounds but is certainly more than watchable just based on the star cast.
Read More: Sexiest Movies on Amazon Prime
6. Deadpool 2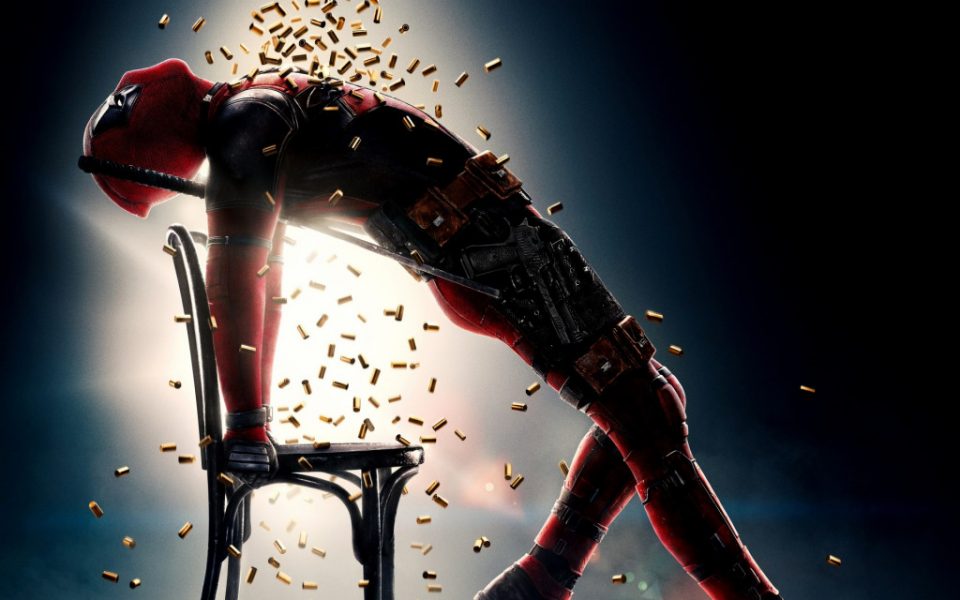 Coming to the epitome of profanity and straightforwardness, 'Deadpool 2' has to be one of the best Marvel movies in terms of its ROI without having to invest much in publicity and marketing campaigns. With more than $700 million in worldwide revenues, 'Deadpool 2' has turned out to be one of the most successful movies of the year. The dark humor and the pun were widely praised by everyone, a rare feat for a superhero movie. The foul-mouthed mercenary is in suicide mode after he couldn't prevent the killing of his girlfriend Vanessa, even though he eliminates her killer.
The story moves to a flashback, six weeks earlier when he has joined the X-Men and has attempted to rescue Firefist a.k.a. Russell Collins, a young mutant from the clutches of a Mutant Re-education Center. While his plan backfires, he himself, along with Russell, ends up in the Ice Box – a high-security prison for mutants where they are stripped of their superpowers. Enter Cable (Josh Brolin) – the arch-nemesis of Deadpool who is after Russell this time, and the entire equation changes. Breaking the fourth wall is rampant as usual in this installment also, and Ryan Reynolds has given a performance of his lifetime. Mark my words – there's no other adult movie as entertaining and impactful on this list as 'Deadpool 2'.
Erotic Movies:
5. Disobedience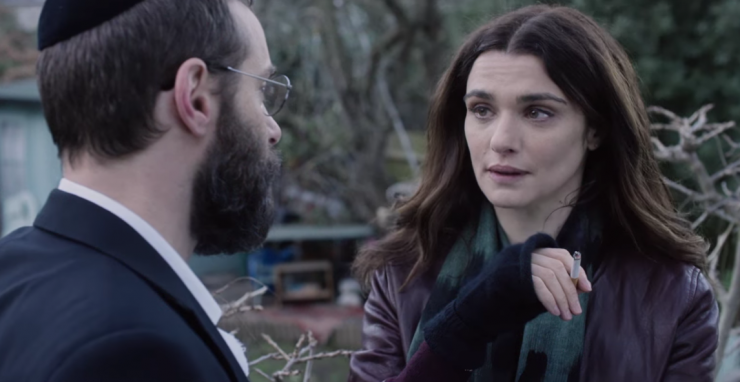 When a successful photographer flies back to her native house to attend her father's funeral, she inadvertently rekindles her passionate relationship with Esti, a childhood friend, in her disapproving, traditional Jewish setup. Sebastian Lelio's (A Fantastic Woman) 'Disobedience' is a complex drama about people who are tired of not being able to live their truths. It's a compelling, real, and occasionally sentimental look into the life of oppression which is beautifully orchestrated by a sensual lesbian love story. It is also erotic! If you are looking for sensuality, this is your film.
Read More: Best Sex Comedy Movies
4. Suspiria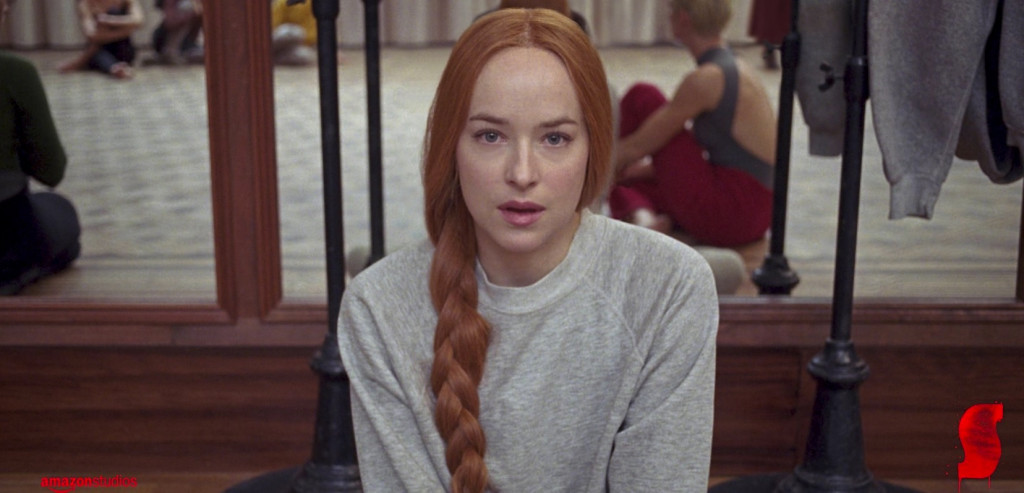 The Italian film 'Suspiria' (1977) is a cult classic in the horror genre, having received critical acclaim for its visual and stylistic flair, use of vibrant colors, and soundtrack. And remaking a classic is more or less always a bad idea. The only reason we still have hopes for this remake is because of director Luca Guadagnino, who wowed everyone with 'Call Me by Your Name.' A retelling from a modern Italian director of his caliber doesn't sound like such a bad idea after all, does it? And going by his past works, you can easily expect Luca to raise the temperatures high.
'Suspiria' boasts of a star cast like Tilda Swinton, Dakota Johnson, Chloe Grace Moretz, who have often been known for their character-based roles. The story revolves around a dance academy which is supposedly haunted in a weird, unexplained manner and a dancer named Susie Bannion (Johnson) who has enrolled herself in the academy, which is apparently governed by a coven. As far as the critical reception is concerned, many critics expectedly ended up comparing it with the original version, and the movie received a lot of negative critiques. On a positive note, the scare moments are aplenty, and it has Dakota Johnson, along with a lot of sultriness associated with nudity and show of skin.
Read More: Movies Like Hunger Games
3. Red Sparrow
Jennifer Lawrence has always been known for her strong leading character portrayals – be it 'The Hunger Games,' 'Joy,' 'Mother!', 'Silver Linings Playbook' or 'Red Sparrow,' she has nailed them all. Lawrence plays Dominika in and as 'Red Sparrow,' a ballet dancer who, owing to her bad financial conditions, her leg injury which ended her ballet career, and to support her ailing mother, agrees to spy for and seduce a Russian gangster and ends up being sexually assaulted, which eventually leads to the killing of the rapist by an SVR operative. To escape any leakage of information, she has to enroll in a training school to officially become a "sparrow" – a specialized seductress-spy trained to seduce their targets and elicit the necessary information. Multiple assaults, sexual offenses and falling in love proves costly to Dominika as the movie progresses, and she ends up double-crossing her evil uncle to stay out of trouble.
'Red Sparrow' also became the first movie where J Law agreed to on-screen nudity and also one of her darkest, most violent movies to date. Not to mention why the movie falls under the "adult" category.
Read More: Upcoming Jennifer Lawrence Movies
2. Blockers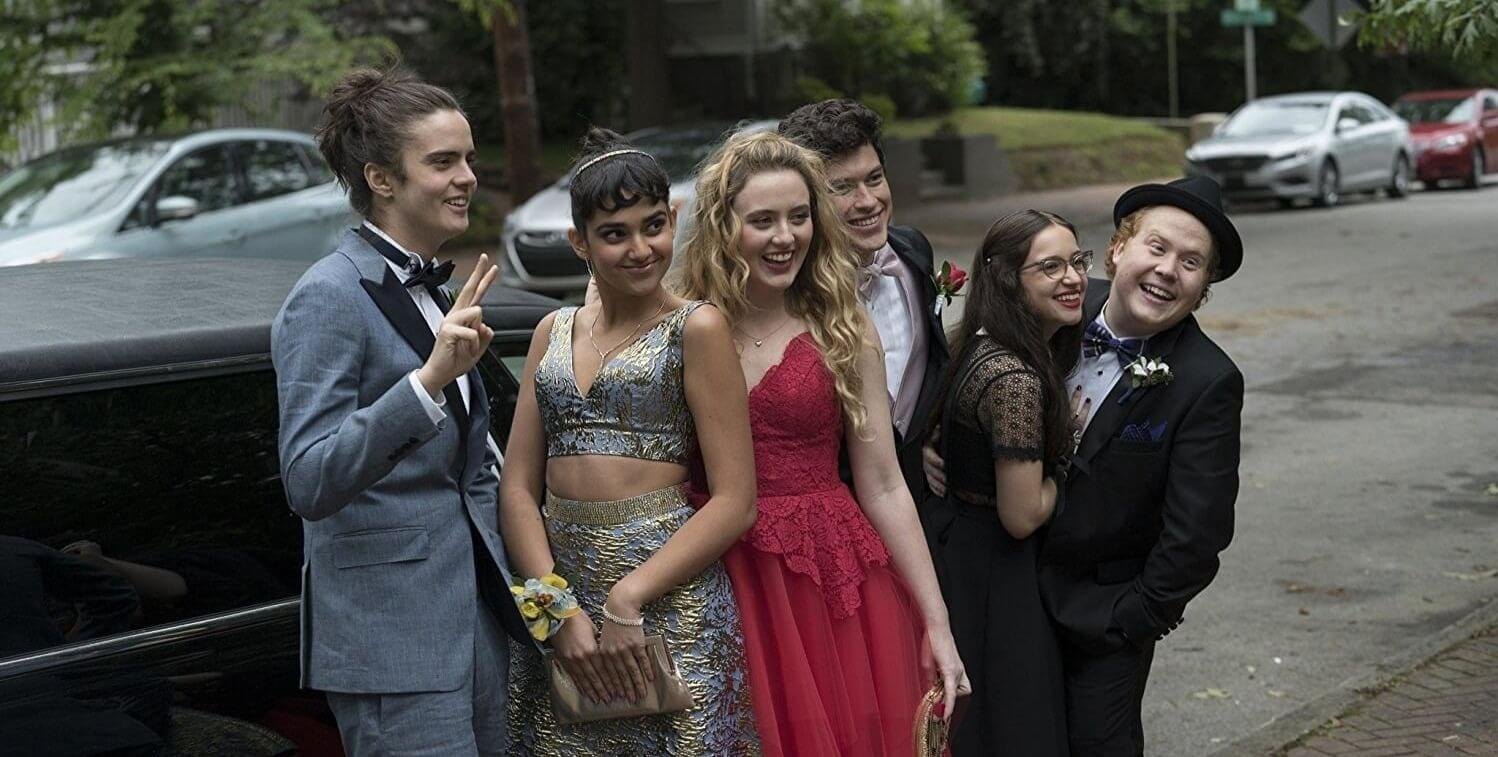 A sex-comedy at the outset, 'Blockers' are a trio of parents who don't want their daughters to lose their virginity on prom night. While it doesn't take a second to guess how the movie could end, 'Blockers' has still brought a lot of freshness to the sub-genre and is replete with splendid performances. A thoroughly enjoyable and fun affair, 'Blockers' is a clear departure from the expected staleness belonging to the movies of its category, which makes it stand out. Speaking of sexiness, the movie has a lot of nudity, mostly male frontal, along with many sex scenes which are albeit implied. Though there is no violence, the profanity, sex, and nudity make it an adult film. Thoughts?
Read More: Best Sex Comedy Movies
1. Fifty Shades Freed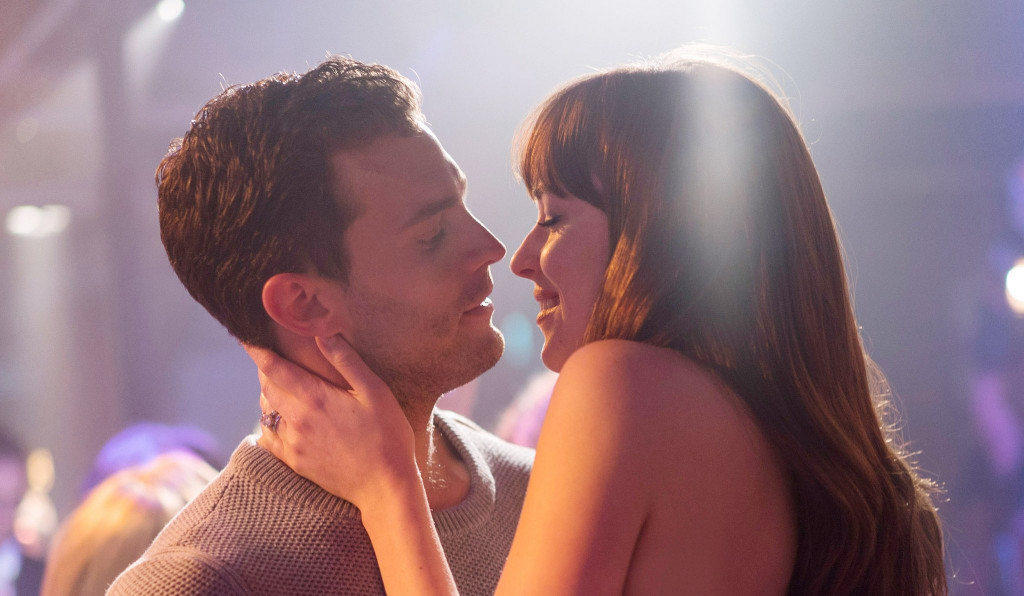 Let's just get this out-of-the-way, this movie is a pure guilty pleasure, and it's only here for its explicit content. The story is not that substantial, to begin with, and also – no one cares. The lacklustre script, whatever that is, has been built as a side attraction to the main event – the elaborate sex scenes. And let me tell you, each of them is more graphic than the previous one. Simply put, any "Fifty Shades" movie could be considered as a porn movie with a much higher budget.
You may think the plot is denser and that there's going to be so much going on when in fact, there's not much. What I find quite lacking is the dramatic tension and that there's no apparent build-up whatsoever. All the conflicts they've brought up in this movie were washed off quickly and without much effort. It looks like the makers were in a rush to get to a sex scene when they suddenly stumbled upon a logical story. Anastasia Steele and Christian Grey, after marrying each other in the second installment, are off to a honeymoon when it appears that Ana's former boss has been after them, who's been demanding a ransom after abducting Christian Grey's sister. Well, I forgot the rest, and frankly, if eroticism, BDSM, and torture sex can mint more than $350 million at the box office as opposed to a $50 million budget, there's nothing much to think or explain, is there?
Read More: TV Shows With Most Nudity