Torture porn is a genre of films that rose into prominence in the 70s and 80s and since then has acquired a cult following. While a majority of people can't stand torture movies, there are still a large segment of horror lovers who dig such films. Because of the nature of torture porn films or splatter movies, it is difficult to determine what's good and what's not, but we will still try to list down the top movies with heavy elements of torture. Whether enjoying torture is sadistic or not, we will leave that for to decide. For now, let's check out the list of top torture porn movies. You can find some of these best splatter movies or torture porn movies on Netflix, Hulu, or Amazon Prime.
14. Hostel Series (2005/2007/2011)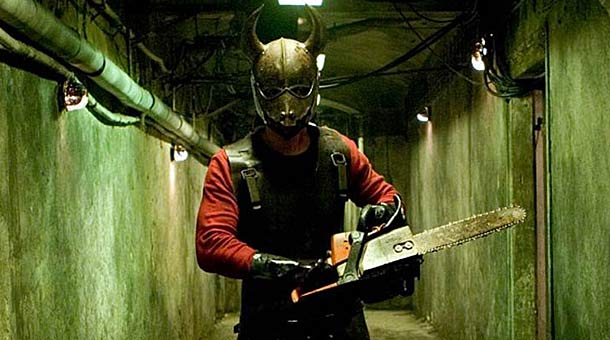 Not for the faint of heart and guts, 'Hostel' is filled with severed body parts in almost every frame. Involving a demented game of torture and horrendously filmed gore, Hostel will startle you in some places and could make your guts turn upside down. Regardless, the performances are fantastic, and Hostel I/II are quite fulfilling to their promises of the desperation and the delectation involved therein.
Read More: Best Movies of All Time
13. The Human Centipede (2009)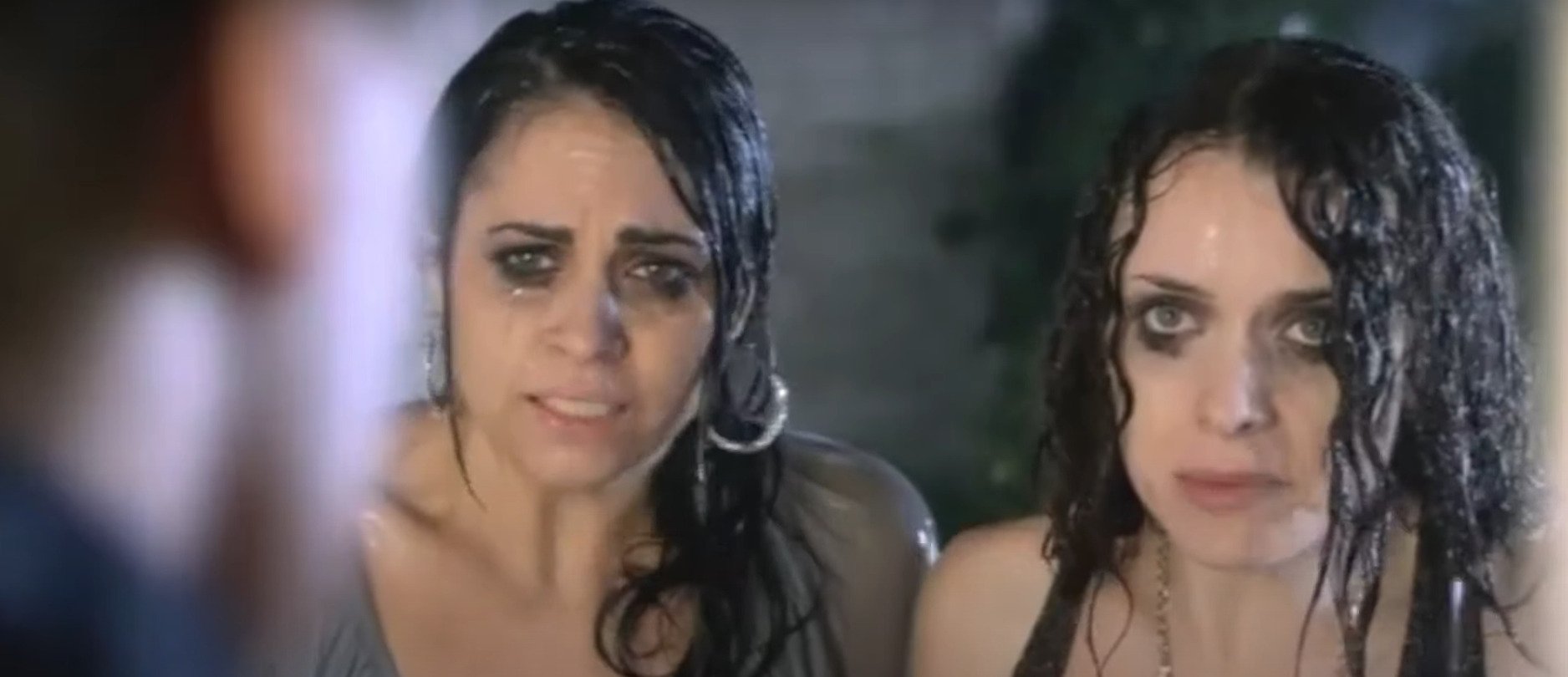 A mad scientist kidnaps and mutilates a trio of tourists in order to reassemble them into a human centipede, created by stitching their mouths to each others' rectums. Let me just confess upfront. I couldn't bear the film for more than ten minutes. Not because it is disgusting, but more so because it is a horrible movie. And yet, I'm mentioning this movie only because I know this is possibly one of the most disturbing — even if bad — movies ever made.
Read More: Best Nude Scenes of 2017
12. A Serbian Film (2010)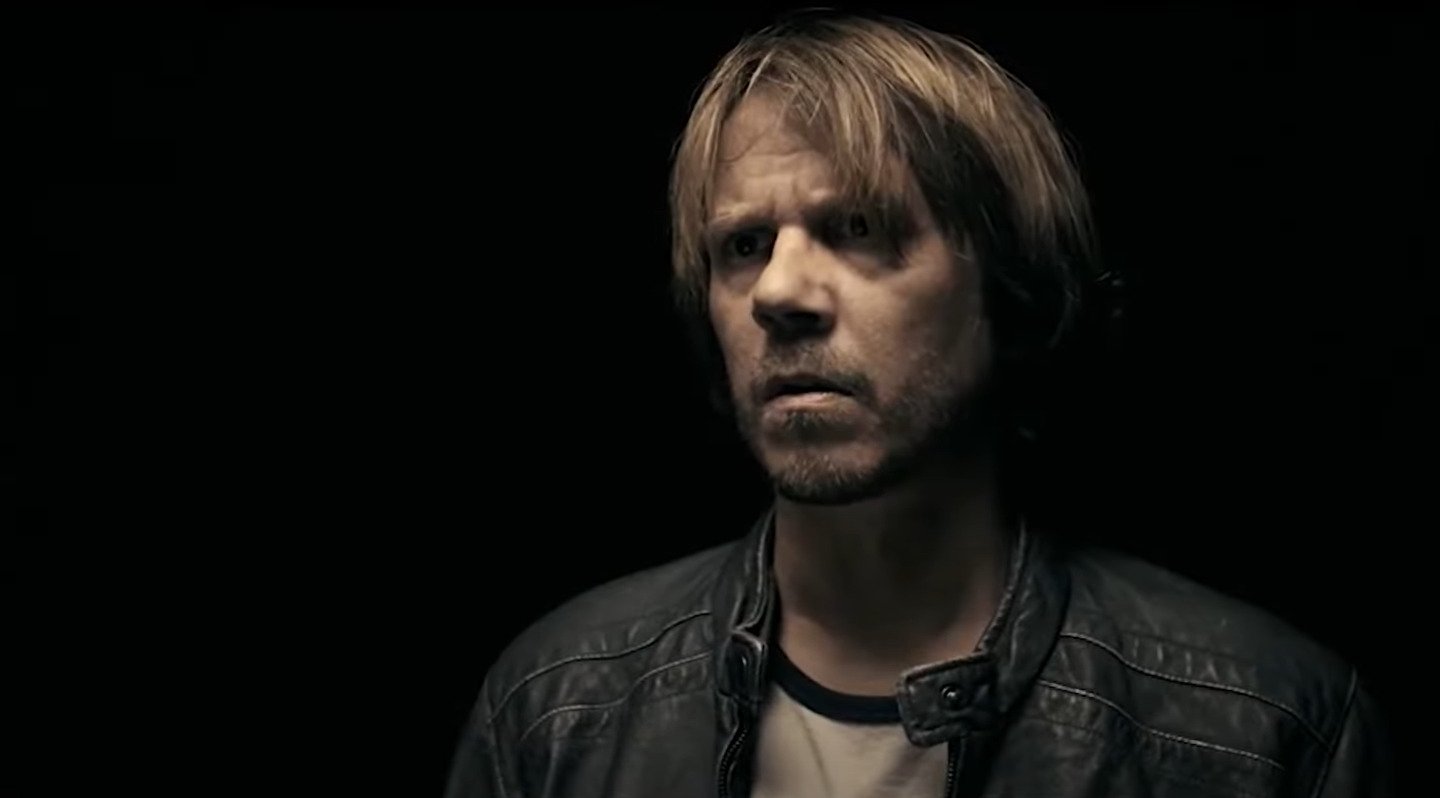 The film opens with a kid accidentally watching a porno movie starring none other than his father. An ex-porn star by profession, Milos agrees to perform in an art film and signs the contract. His nightmares come alive when, as opposed to his expectations, he's to indulge in sexual acts with prostitutes in front of kids. To meet an even horrifying end, his wife is raped in front of him, while Alex himself performs paedophilic acts before an ensuing gory rampage of killing people. 'A Serbian Film' is basically porn with a crazy plotline.
Read More: Actors Who Went Nude For Movies
11. Tetsuo the Ironman (1987)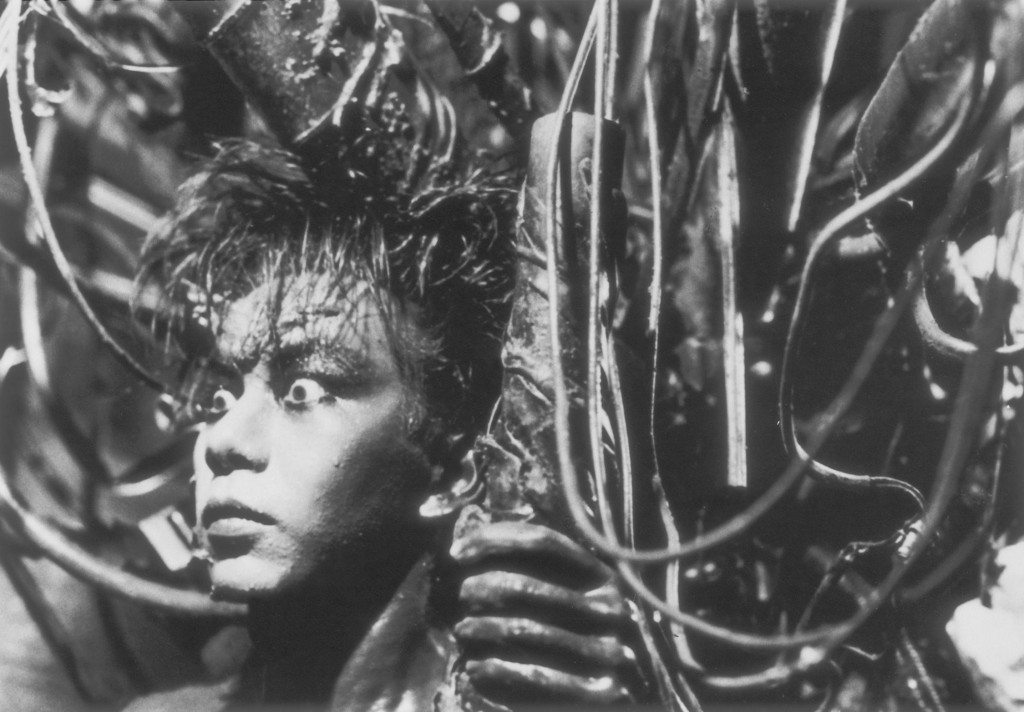 Is Tetsuo as ugly as others on the list? Not really. I watched 'Tetsuo the Ironman' when I was a 12 years old and the nightmares have kept me away from it since. Tetsuo is a surrealist body horror movie with cyberpunk elements, as the internet might suggest. While not being as lavish as the others in its depiction of violence, the black and white cinematography combined with the grain creates unclear images which abuse your imagination about their graphic nature. The film concerns The Metal Fetishist, a man with a literal fetish for metal who gets mowed down by a businessman. The Metal Fetishist then extracts his revenge by turning his killer into a gruesome pile of rusty and meshy metal.
Read More: Best Nude Scenes in Movies
10. Guinea Pig Series (1985-88)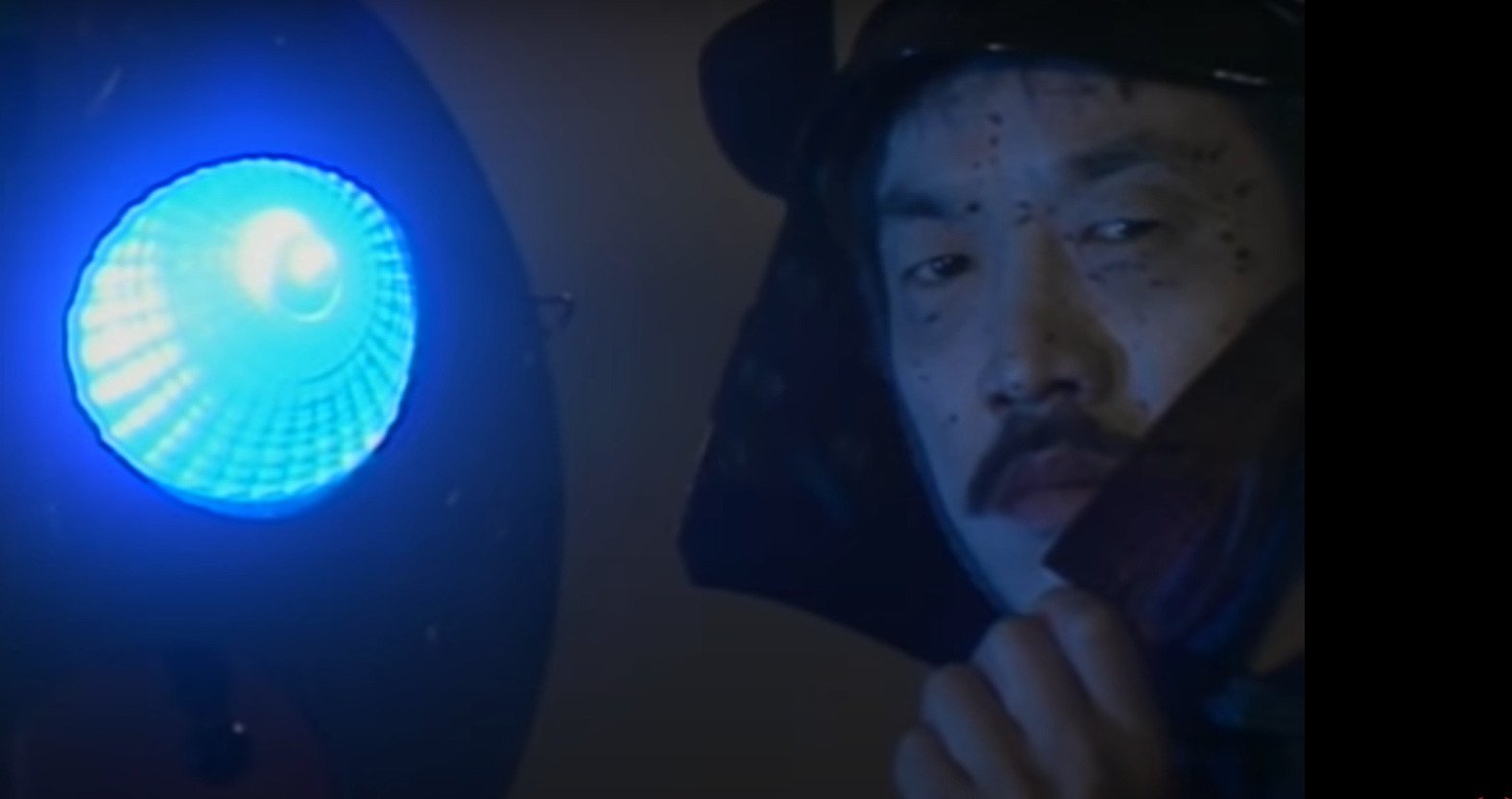 'Guinea Pig Series' is a set of six controversial Japanese horror films produced in 4 years. After Ruggero Deodato's 'Cannibal Holocaust' gained worldwide notoriety for its depiction of violence and a trial that saw him getting arrested for manslaughter along with animal torture, many films jumped on the bandwagon. This Japanese series emulated Cannibal Holocaust's horrifyingly brutal practical effects and snuff approach while combining it with 'Blood Feast's torture concept. They were circulated as tapes, and Charlie Sheen came across one and contacted the FBI, mistaking it for a genuine snuff film. The FBI contacted the Japanese authorities, who already had the filmmakers in custody, summoning them to prove the special effects were fake. From eye-gouging to self-mutilation to dismemberment, humans are treated like "guinea pigs" to experiment on the threshold of pain the human body can suffer.
Read More: Best Adult Movies of 2017
9. Blood Feast (1963)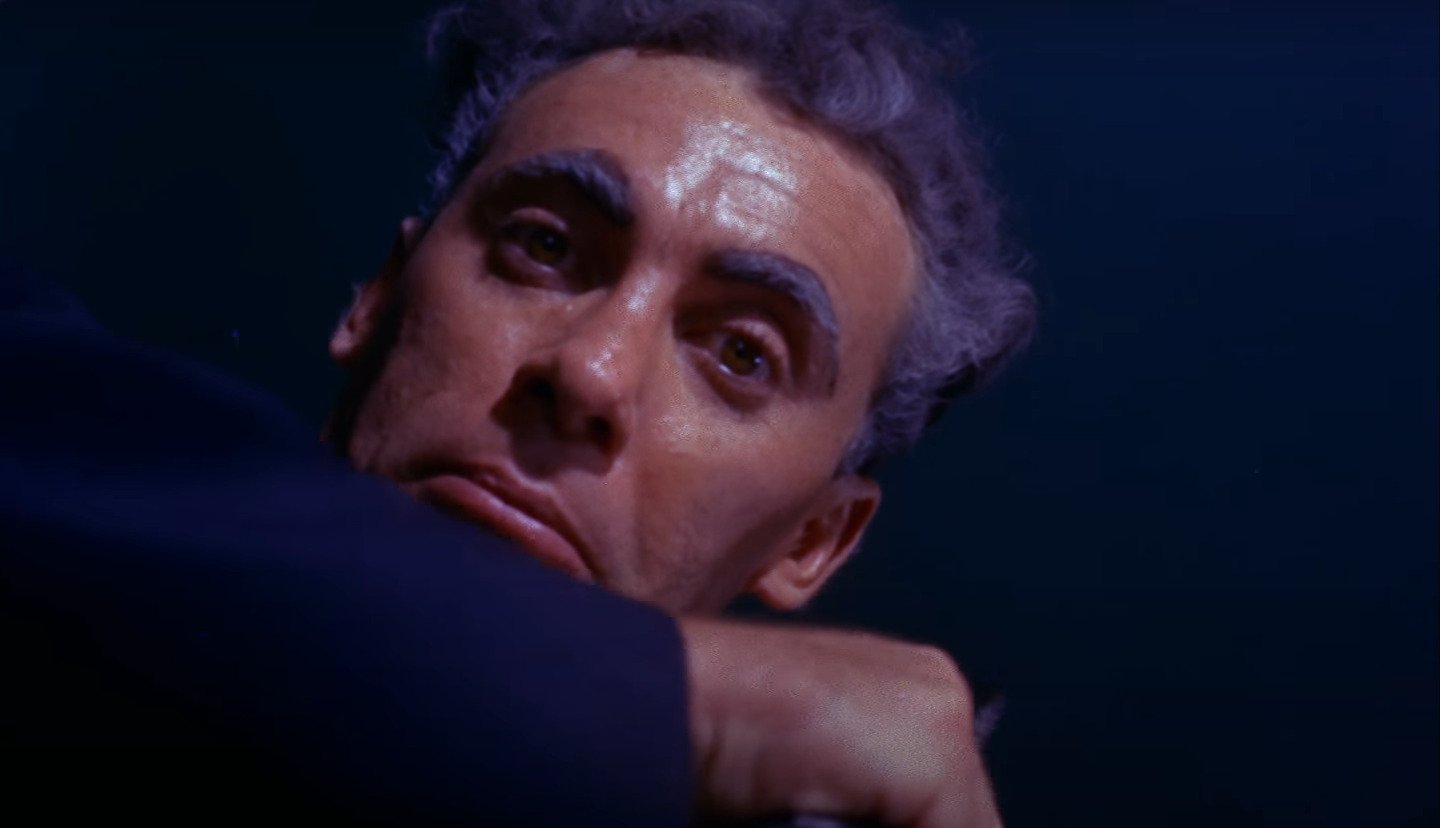 Long before stuff like 'Saw' and 'Hostel' came out, Herschell Gordon Lewis a.k.a Godfather of Gore made the first splatter film in 1963. 'Blood Feast's depiction of gore was groundbreaking, and it is now considered to be one of the most important films in the history of cinema. The movie's cult following meant a section of audience accepted such levels of gore and violence and signaled the inception of 70's and 80's horror. It's not as disgusting as the other entries and is probably unwatchable because of its nonsensical story and performances, but producer David Friedman asserted that they never made it be taken seriously. Nevertheless, the blood and shabby bits of flesh are enough to put a normal person on a diet of oats for two days.
Read More: Best Adult Movies of 2018
8. A l'interieur (2007)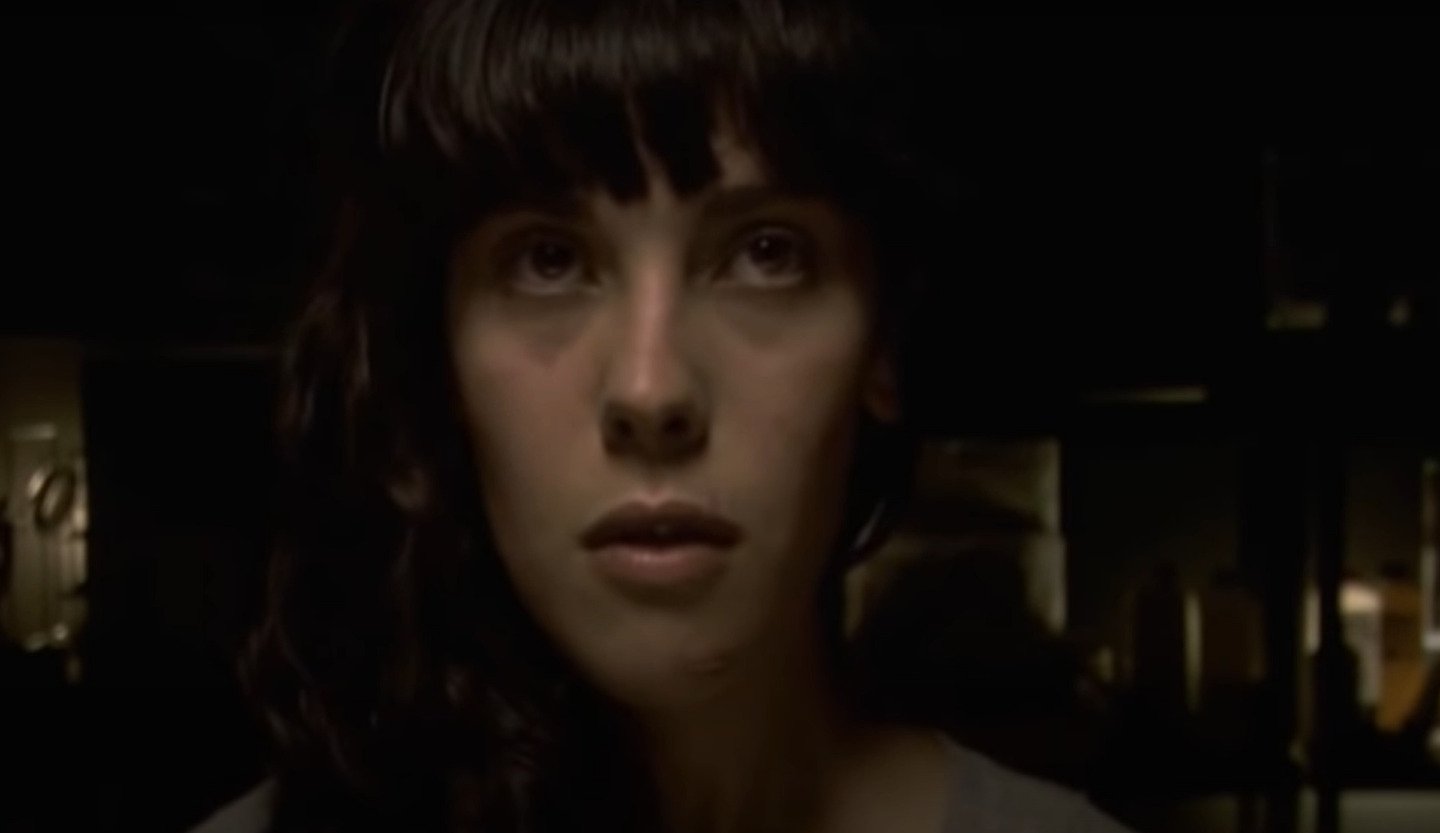 Movies like 'Haute Tension,' 'A l'interieur,' 'Martyrs' and 'Sheitan' have given birth to New French Extremity, a new wave of horror from this part of Europe. While Hollywood bare it all and go skinny dipping in torture porn's success, French horror filmmakers have used it as a bow-tie to make their already gripping stories effective and appealing. A l'interieur functions like a psychological horror cum slasher because of the relentlessly gripping use of its motives and scenario. It follows a home invasion of a pregnant woman by a stranger who intends on stealing her unborn baby. If you thought 'Rosemary's Baby' was horrifying with unborn life at stake, A l'interieur oozes blood out of the walls that tormented Rosemary and is very disturbing to watch.
Read More: Best Movies Like Porn on Netflix
7. Ichi the Killer (2001)
Adapted from the manga of the same name, the movie is based on a psychologically damaged man Ichi, who ends up slaughtering the Yakuza. 'Ichi The Killer' is inarguably the best torture porn movie from this century and gets overshadowed by 'Saw' and 'Hostel' despite making hell-worthy statements in the first feature itself, which led to it being banned in several countries. Despite its excessive use of gore, the movie works as a very twisted dark comedy with buckets of sadism and quirkiness. The characters are what really make it intriguing, and especially Ichi's character is one of the most interesting ones from this century. If you thought The Joker's scars were disturbing, wait till you see Ichi's, and he may inspire the former's appearance.
Read More: Actresses Who Nude For Movies
6. Society (1989)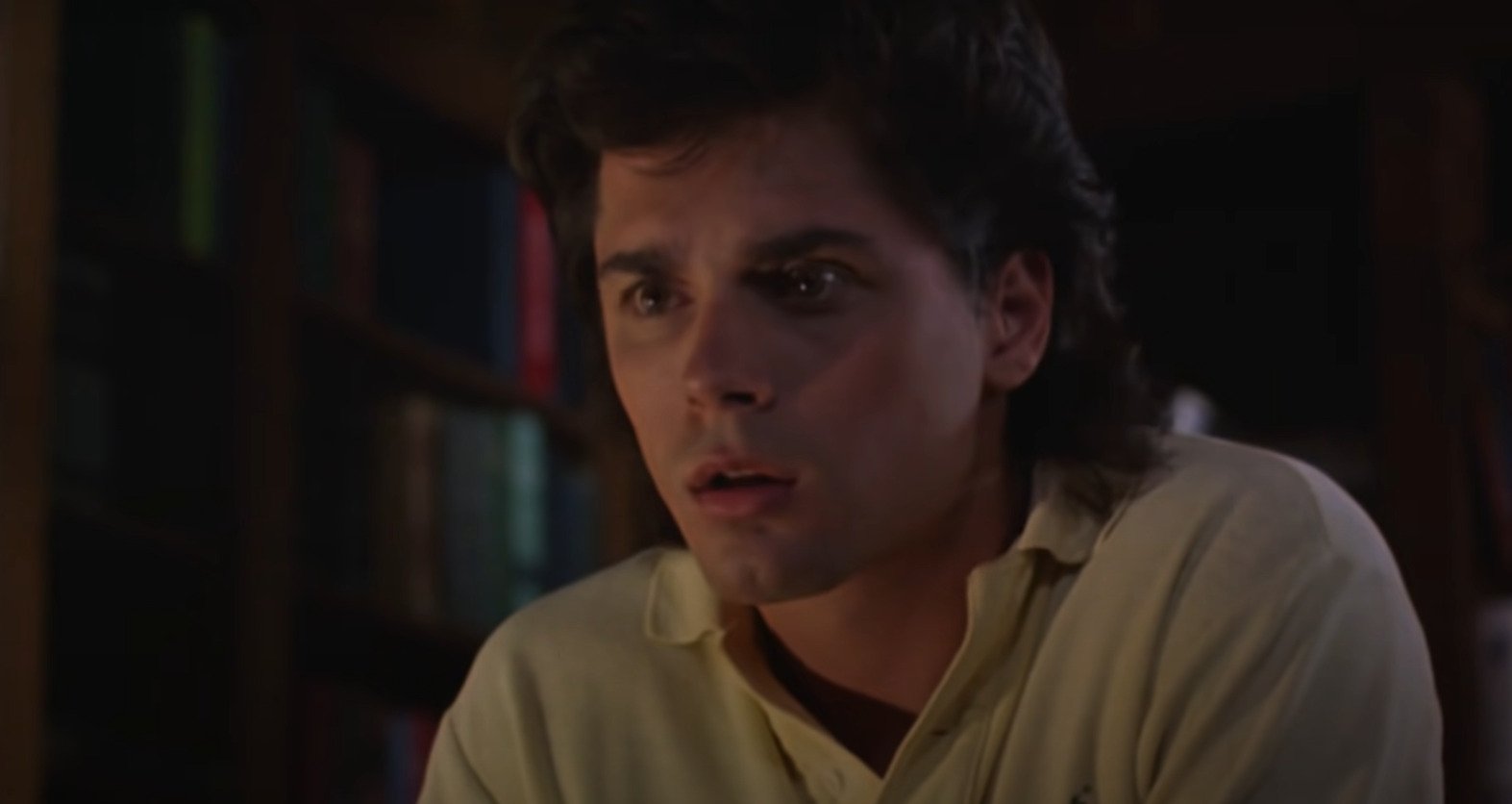 Don't let 'Society's stomach-boggling visuals let you undermine the true genius that lies behind this movie. Directed by Brian Yuzna, who's a legend in the B-horror business, it's an interesting satire on the Beverley Hills elite society and their strange cults, which have been the subject matter for many films. Many of the sequences in the movie explore surrealistic gore, a rarely applied horror sub-genre. The cringy special effects and the infamous final act, which is advised to be experienced with your face against the wall, are courtesy of some ingenious special effects by Screaming Mad George. The movie is a great rendition of Lovecraftian horror with modern satire that vomits on the materialistic and soulless nature of the upper class who breed in limousines and lick the marble off their $10000 coffee tables.
Read More: Best Horror Movies Like Porn
5. Braindead (1992)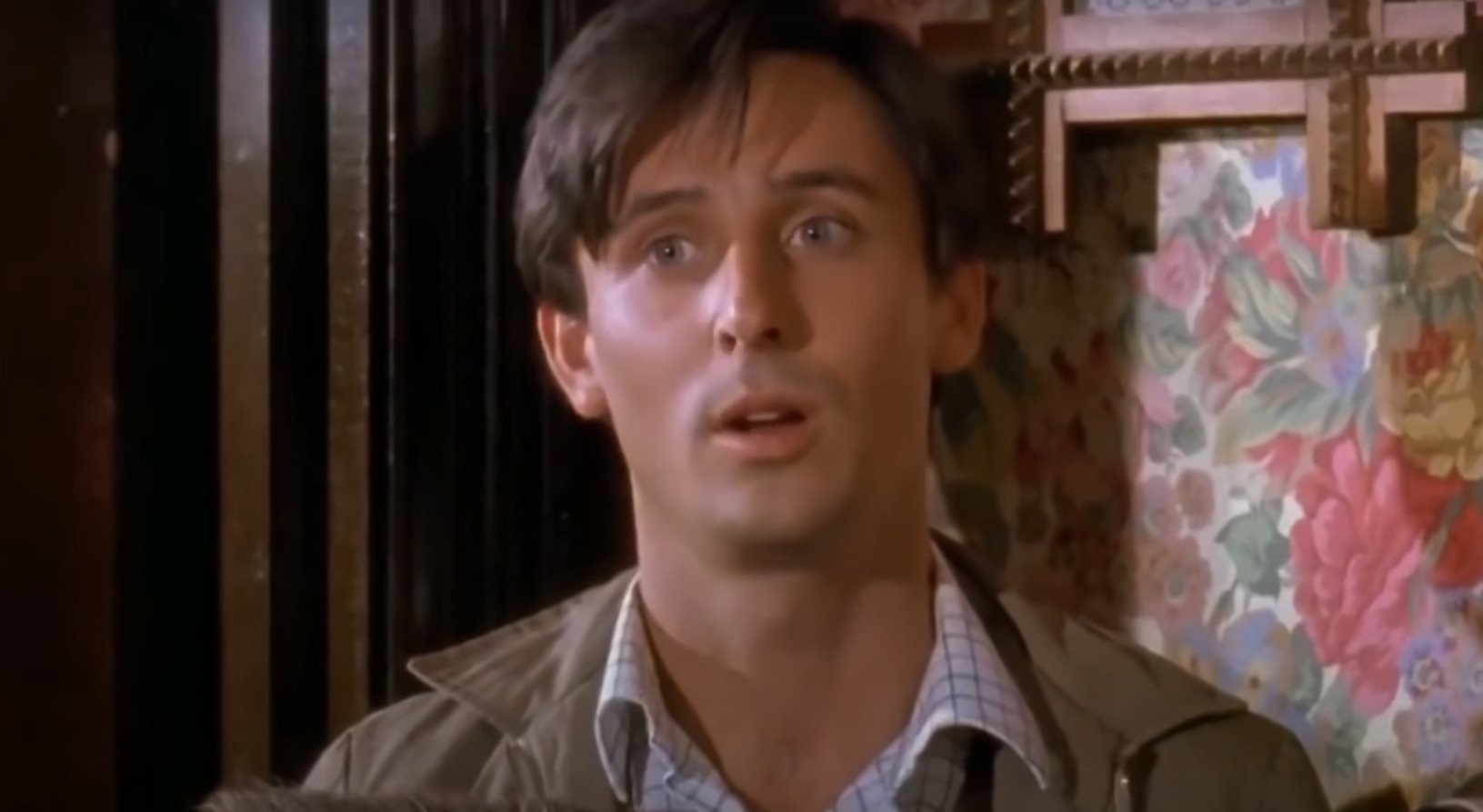 Peter Jackson is famous among mainstream audiences for his adaptation of J.R.R Tolkien's Lord of the Rings. But what many aren't aware of is, Jackson started his career with horror comedies, and 'Braindead' is one of them. It's a slapstick splatter movie and it is nothing short of a gore carnival. Roger Ebert called it one of the most disgusting movies he had ever seen, and I would agree with him because despite being humorous, you can't help but wince at the red that covers every frame. What makes Braindead so effective is the terrific practical effects which are still considered to be a great achievement, especially the face splitting scene, which makes every WTF moment list you'll find on the internet.
Read More: Movies With Most Nudity
4. Cannibal Holocaust (1980)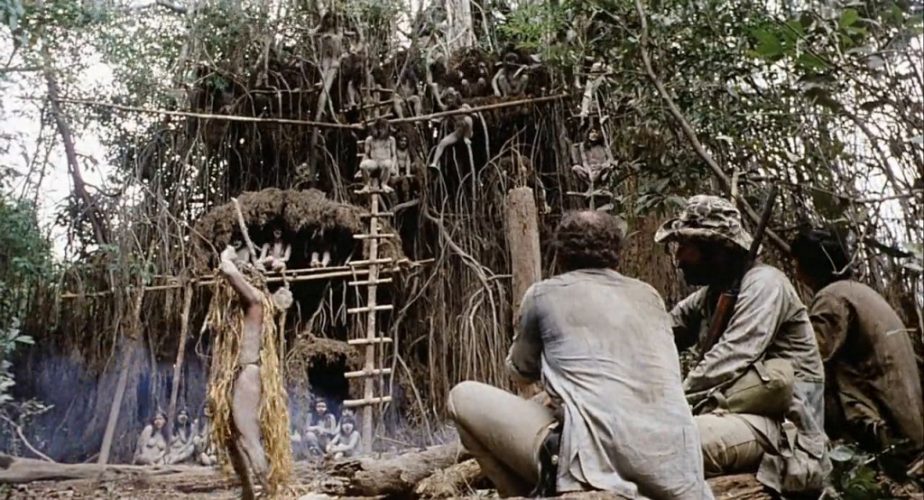 The fact that 'Cannibal Holocaust' remains banned after 37 years of its release in some countries and is only available in a heavily cut version in most probably talks a lot about this "video nasty." If Blood Feast gave birth to torture porn, then Cannibal Holocaust pushed the genre to an age of adolescence. It transformed from primitive splatter to something so realistic and disgusting, many hardcore fans couldn't stomach the changes. Apart from being a landmark in torture porn, the film also revolutionized the found footage style, as it follows a missing documentary crew who had gone to the Amazon rainforests to film cannibal tribes. Though the director, Rogero Deodato was cleared of manslaughter accusations after rumors that the actors were sexually assaulted and killed during the process, he was still condemned over the depiction of real violence towards animals which is horrid enough to make you puke in your popcorn.
Read More: TV Shows With Most Nudity
3. Salo or 120 Days of Sodom (1975)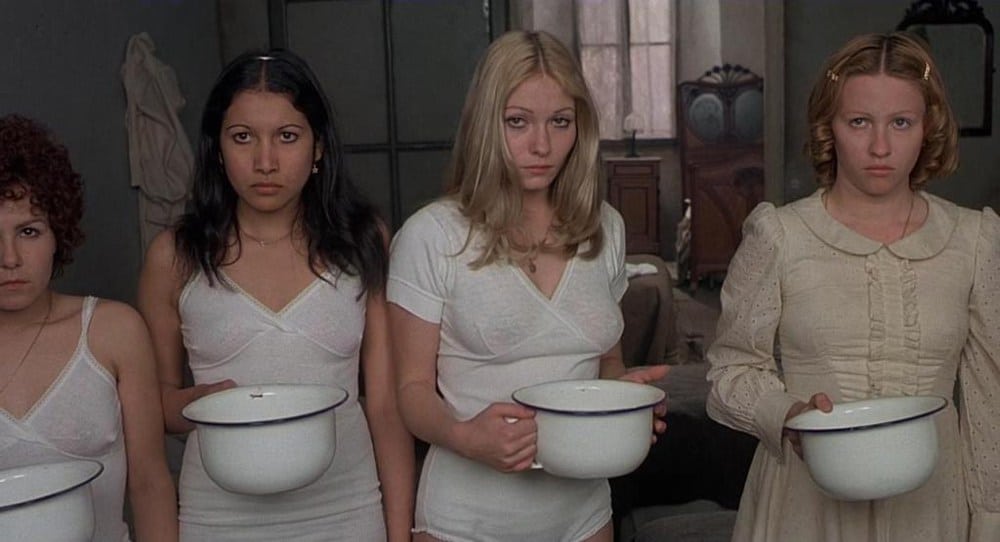 Paolo Pasolini was one of the most controversial figures in Italy before he was brutally murdered. The film was a horrific satire on the Fascist regime of Italy, and was despised by people who were too stuck up and involved to accept the truth, a very common trait found in European societies of that time. Though 'Salo' isn't very gory, it is extremely effective at harnessing the true impact of whatever gore it presents. It's not torture porn at all, that phrase devaluates the film's exploitative greatness, and it adopts realism to paint a nauseating and socially depraved masterpiece.
Read More: HBO Shows With Most Nudity
2. I Spit On Your Grave (1978)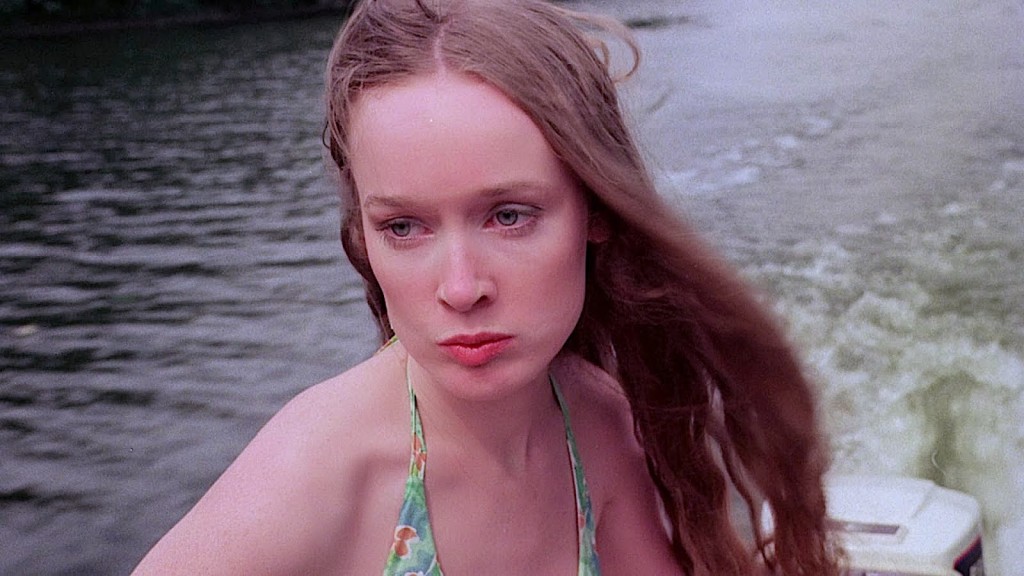 'I Spit On Your Grave' is a rare exploitation movie that has spawned sequels and a series now, which started with the remake in 2010. The series of films revolve around rape victims that exact revenge on their assailants and in the process flashing a ridiculous amount of violence. The movies are a sorry excuse for portraying the atrocities a victim goes through. It indulges so much in violence that it forgets to convey its message and feels like a shallow inspiration of Wes Craven's 'Last House on the Left.' Nonetheless, the revenge flicks are still a suggestion for gorediggers, especially ones from the current generation.
Read More: Extreme Asian Horror Movies
1. Funny Games (2007)
Two psychopathic young men take a family hostage in their cabin. A sadistic game of cruelty starts with the bet that the captives will not be able to sustain themselves by the following morning. You keep watching the movie with the hope that eventually, someone will escape their murderous intentions. Alas! With a wink, they drown the last of their captives and again start looking for their next target. Don't be surprised if you feel very angry after watching this film. It is a film that's torture porn in so many different ways.
Read More: Best Movies of All Time