Over the years, there have been a good number of movies that have tackled issues such as domestic violence and relationship abuse. Only a few, however, have managed to depict the true horrors of abusive relationships. A lot of the times, the writing lacks nuance and the actors tend to go way over-the-top. There have also been numerous films that tend to be extremely manipulative and preachy, which hampers from having a full grasp on the subject. The sensitivity of the issue makes the subject an immensely challenging one for most filmmakers looking to take on the subject.
With that said, here's the list of top movies about abusive relationships. The films on this list portray the complexities and the brutal realities of abusive relationships. Some films are about sexual abusive relationships, whereas others are about teenage abuse. You can watch some of these best abusive relationship movies on Netflix, Hulu, or Amazon Prime.
12. Sleeping With the Enemy (1991)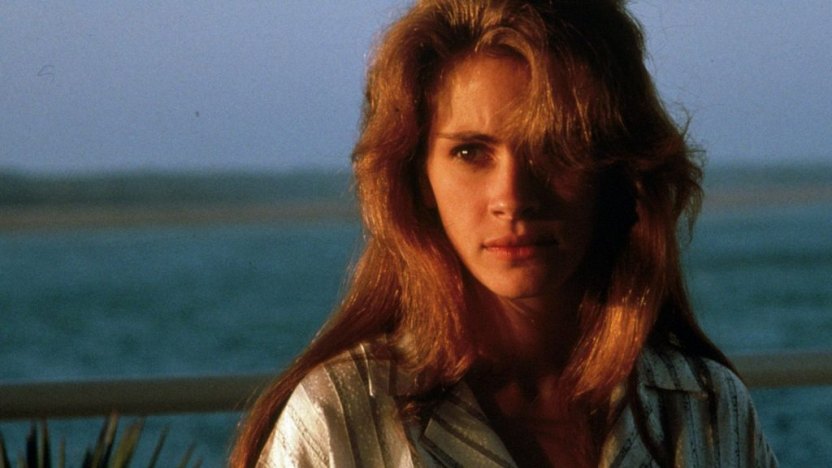 Not among the best movies on the list, but 'Sleeping With the Enemy', to a great extent, manages to depict the painful realities of an abusive relationship. The film tells the story of a woman who desperately wants to break free from her husband and is looking forward to changing her identity and her looks. Tension further rises when her husband finds out that she has got involved in an affair with a school teacher. Though the script evidently lacks nuance and restraint, Julia Roberts gains our sympathy in a performance that truly stands out.
11. Dolores Claiborne (1995)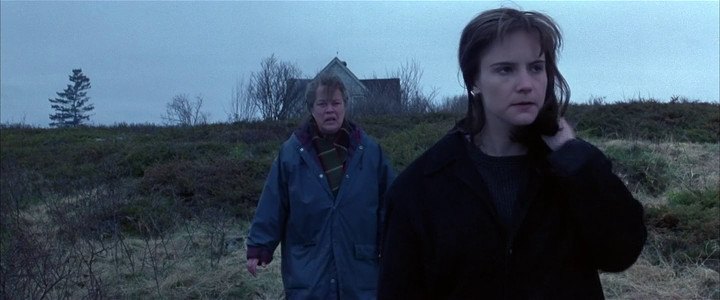 Arguably one of the finest Stephen King novel adaptations of all time, 'Dolores Claiborne' depicts the tumultuous relationship between a mother and a daughter. The mother has been accused for the murder of an older woman for whom she cared. The film is extremely well written by screenwriter Tony Gilroy and the relationship between the mother and the daughter forms the crux of the film. There's an air of tension between the two and things take a bizarre turn when the daughter realizes that her mother was abused by her own father. The film tackles a wide range of themes including repression, feminism and domestic violence.
10. Dangerous Intentions (1995)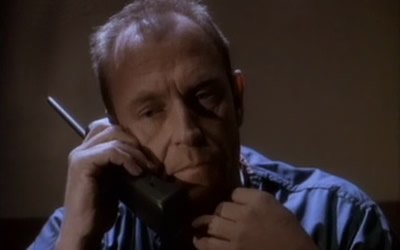 This 1995 TV drama flick directed by Michael Tushiyuki Uno tells the story of a wife, abused by her husband, leaves with her child to begin a fresh life. During her journey, she meets Kaye who helps her seek justice. The direction does come off as clumsy at many places and the acting looked out-of-place at most place, but what the film did manage to achieve was capture the true horrors of an abusive relationship which kind of makes for a good watch. Corbin Bernsen's standout performance as an violent, abusive husband is the highlight of the film.
9. Edge of Madness (2002)
Alice Munro's 2002 adaptation of 'A Wilderness Station centers around the life of a young woman who gets involved in an arranged marriage and ends up suffering from abuse by her husband. The plot begins with the woman confessing to the murder of her husband and the film depicts the kind of struggles she would face for the rest of her life. While not amongst the most well written movies ever, 'Edge of Madness' still comes off as a decent watch, considering its low-budget and honest approach to the subject.
8. What's Love Got to Do With it (1993)
'What's Love Got to Do With it' remains one of the more underrated films of the 90s. Angela Bassett stars as the iconic Rock n' Roll singer, Tina Turner, who tries to break away from her abusive husband. Her husband discovers her talent and turns her into a rock n' roll star but things take a turn when her fame turns him into a violent, jealous, abusive man. Angela Basset's incredibly layered performance elevates the film onto a whole new level as she manages to portray the various shades of her character with impeccable precision and heartfelt compassion.
7. Nil by Mouth (1997)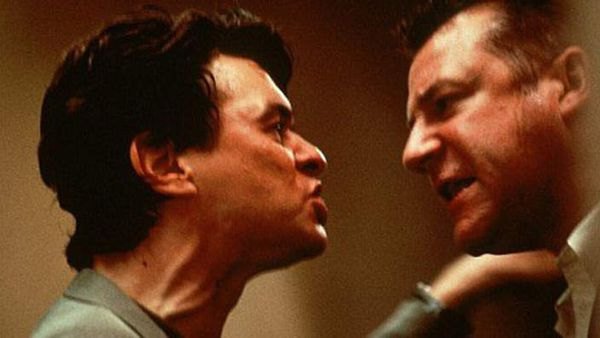 A very good drama written and directed by Gary Oldman, 'Nil by Mouth' revolves around a dysfunctional English family, struggling with physical and emotional abuse. Ray, the film's protagonist is a violent, obnoxious person whose wife struggles to deal with her alcohol abuse. Ensnared in a web of complex relationship dynamics, the family struggles to deal with the brutalities realities of life and the film captures their journey as they try to mend broken relationships. The film has a distinctive realistic tone to it that is both gripping and disturbing at the same time.
6. When a Man Loves a Woman (1994)
One of my personal favorites on the list, this romantic drama stars the 90s sweetheart, Meg Ryan, as an alcoholic mother struggling to deal with her own inner demons. Her husband, played by the ever reliable Andy Garcia, tries to help her overcome her addiction. Ryan fearlessly takes on an immensely challenging role, stepping away from her usual rom-com avatar to give us a performance that truly displays her abilities as an actor. Though the approach is a bit too in-your-face at times, the sincerity with which it tackles the subject matter, coupled with Ryan's immaculately layered performance kind of make up for its flaws.
5. The Color Purple (1985)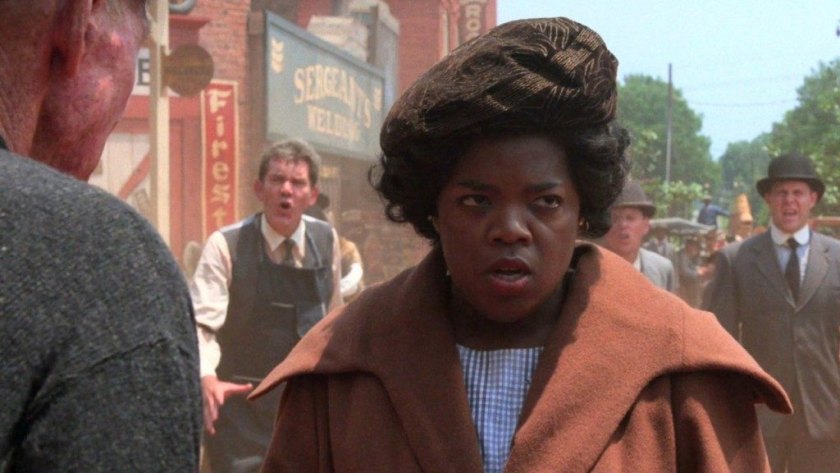 Perhaps not among the very best of Steven Spielberg, but 'The Color Purple' still comes off as a decently made film that has all the classic Spielberg-ian elements. It centers around Celie, a black woman who struggles to come to terms with her own identity. Celie was impregnated by her own father who was an alcoholic, and the film depicts how she manages to fight her own demons and accept her worth and identity. Though a bit too melodramatic and even manipulative at places, the film's inherent charm and good intentions make for a highly satisfying experience.
4. Bleeder (1999)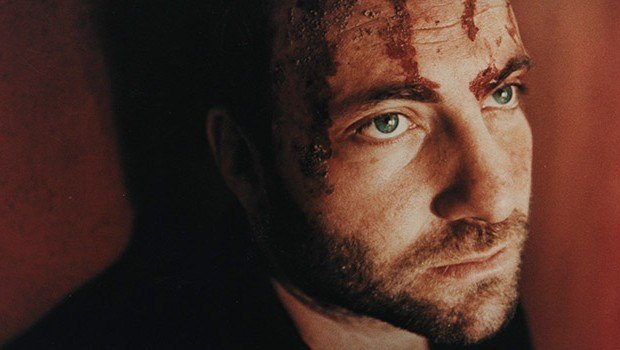 Danish auteur Nicolas Winding Refn's follow-up to his iconic crime thriller, 'Pusher', may not be amongst the most popular flicks that he's churned out, but is definitely one of his better films. 'Bleeder' follows a young alcoholic who finds a sense of sadistic pleasure in watching gory flicks. His relationship with his partner turns into an abusive one after he finds out that she's pregnant. The sudden idea of having to make a massive change in his life pushes him onto the edge of madness and he begins to vent out his rage, angst and frustration. There are some deeply disturbing moments in the film that could give you sleepless nights for the rest of your life. 'Bleeder' remains one of the most underrated films of the 90s.
3. Flight (2012)
Robert Zemeckis is perhaps most famously known as the director of classics like 'Forrest Gump' and 'Back to the Future', but this little gem that he made 6 years back remains a forgotten classic for some reason. 'Flight' features one of the most brutally honest, poignant portrayals of an alcohol addict who ruins his career, his family and himself. Denzel Washington stars as Whip Whittaker, an exceptionally skilled pilot who saves almost all of his passengers by turning his flight upside down and crash landing after an in-flight mechanical failure. The story then gradually reveals aspects of Whittaker's life as we learn about his abuse and his tumultuous relationship with his wife and son. At the hands of the great Denzel Washington, the character of Whip Whittaker remains safe, as he portrays the various shades of his character with such intimidating authority and control that he manages to evoke a wide range of emotions in us.
2. Blue Velvet (1986)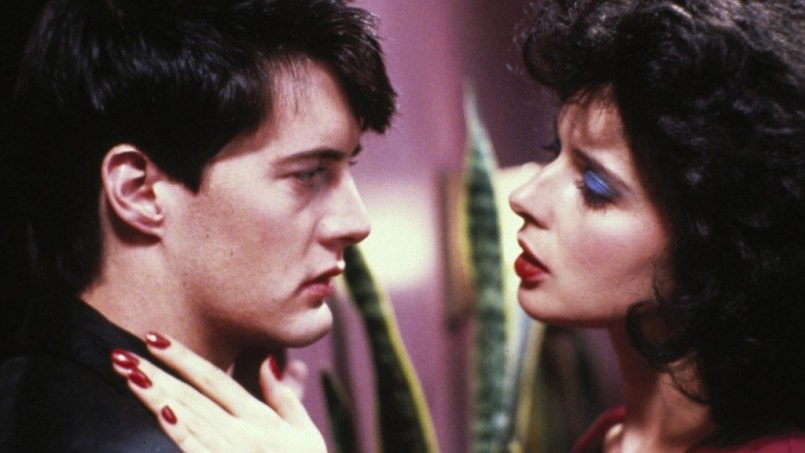 Mysteries have never really looked more gorgeous, intriguing and sensuous on-screen. The great David Lynch's 1986 masterpiece is quite simply one of the most bizarre, disturbing portraits of human sexuality. The film follows a young man named Jeffrey who discovers a severed ear near his house. It leads him to a gorgeous woman, Dorothy Vallens, who is in a relationship with Frank, a sadomasochistic drug dealer. Jeffrey witnesses Frank perform various bizarre sexual activities on Dorothy and tries to protect her. The plot unfolds in classic Lynch fashion, with a bizarre mix of surrealism, humor and mystery. Lynch may have gone on to direct many more masterpieces in his career ('Mulholland Drive' and 'Inland Empire' to name a couple), but 'Blue Velvet still holds a special place in our hearts due to its staggeringly bold approach that would become the hallmark of his cinema in the years that followed.
1. The Shining (1980)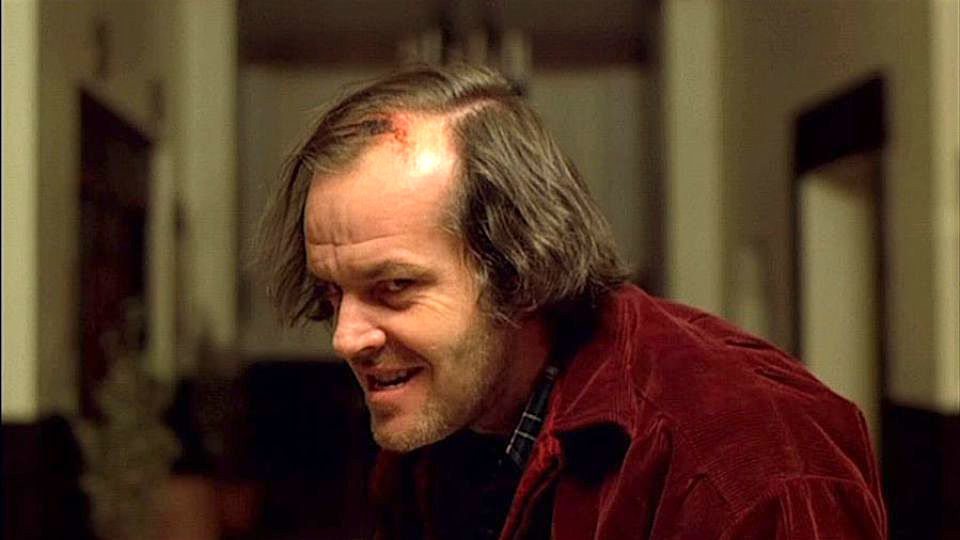 Stanley Kubrick's iconic horror tells the story of Jack Torrance, a middle-aged alcoholic man who takes up a job as a caretaker at an isolated hotel. However, things take a bizarre turn when Jack slowly begins into lose his mind and falls into the absolute abyss of darkness. Jack eventually turns into a violent man, looking to harm his wife and son. Nicholson's portrayal of a troubled, alcoholic man was widely criticized for being over-the-top and almost comical at places, but his performance blends effortlessly with Kubrick's famously distinctive style that blends elements of horror, violence with his twisted sense of humor. Easily, one of the greatest films ever made and one of the finest movies about an abusive relationship.
Read More: Best Taboo Relationship Movies