Sex comedies have forever ruled the genre of comedy — from the late '50s till date, we have enjoyed and cherished those unforgettable dirty monologues and dialogues, the punchlines, the hot writhing women, and the epic performances that these kinds of movies offer. The sexiness associated with such movies was normally very high and so was their impact. I might be crossing some lines here, but in a way, sex comedies have hugely impacted the pop-culture in various countries, especially in the Americas and Europe.
One of the biggest names in the industry who brought sex comedies to the fore and made them uber-popular is Judd Apatow, with his work across films like 'The 40-Year-Old Virgin', 'Knocked Up', 'Funny People', 'This is 40'. And of course, films like the 'American Pie' franchise and 'The Hangover' franchise followed suit, thus radically changing the way we used to watch and absorb sex comedies. Apatow is also credited with producing movies like 'Superbad', 'Anchorman' etc. which are again typical slapstick sex comedies. In addition to hardcore sex comedies, we have also witnessed movies like 'Friends With Benefits', 'No Strings Attached' etc. which are different kinds of sex comedies — more of a satirical take on relationships and casual sex.
Sex has sold a higher number of movies than any other sub-genre, directly or indirectly. Be it teen sex, incest, LGBTQ, erotic romances or sex comedies — there are only a handful of unsuccessful movies we can think of in this space. With all that said, we present to you a list of the top sex comedy films of all time. And please don't forget to park your logic prior to this point before reading on further. Additionally, some of the films on the list are actually teen sex comedies. You can also stream several of these sex comedies on Netflix, Hulu, or Amazon Prime.
20. Revenge of the Nerds (1984)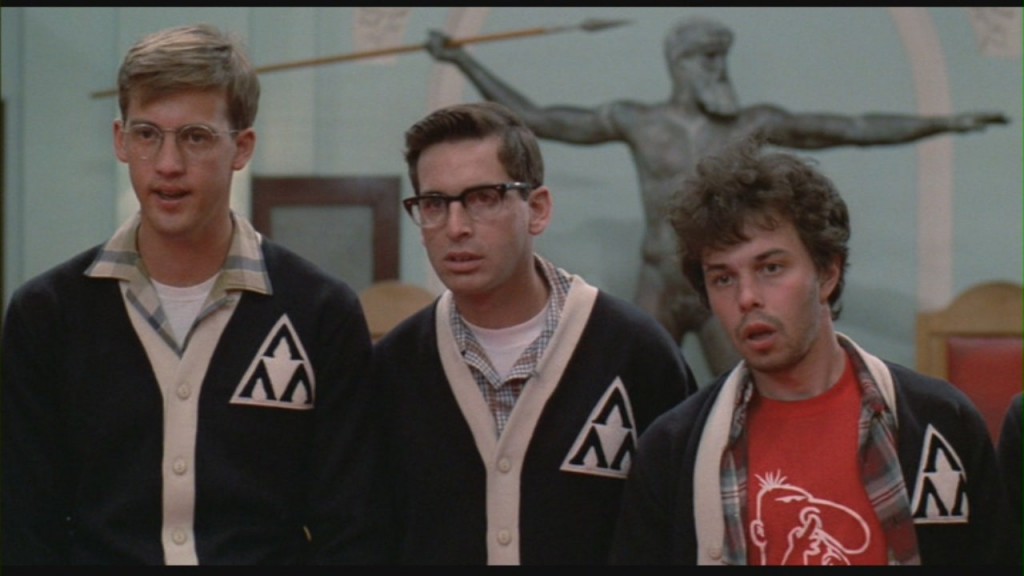 A movie that is rightfully claimed to be a classic belonging to "Snobs vs. Snobs" genre, 'Revenge of the Nerds' is often listed as one of the funniest sex-comedies of its time. Featuring Robert Carradine and Anthony Edwards as Lewis and Gilbert respectively (I know, it sounds like a stoner movie), the movie revolves around a bunch of freshman nerds and what they have been put up against in the freshman year of their college. Both are pitted against another college fraternity called Alpha Beta, which leads them to join hands with other freshmen and form their own fraternity to fight the so-called "evil", if you know what I mean. Hilarious and logical at the same time, 'Revenge of the Nerds' deserves your attention.
Read More: Best Nude Scenes of 2017
19. Friends with Benefits (2011)
An immensely popular romantic comedy featuring Mila Kunis and Justin Timberlake in leading roles, 'Friends with Benefits' is the story of Dylan and Jamie. While Jamie works as a recruiter in NYC, Dylan is in LA, working as a director for a small-time company. Their paths cross when Dylan is approached by Jamie for a position in NYC to work for the GQ. As Dylan makes his mind to move to the NYC and because he knows no one else in the city, he forms a special kind of friendship with Jamie, the one with no attachments and they would only "use" each other for purely physical intimacies. With a lot of sexual innuendos and references to one's private parts, along with ample nudity, 'Friends with Benefits' is your typical sex comedy/romance/love story that you should be watching right now.
Read More: Actors Who Went Nude For Movies
18. Zack and Miri Make a Porno (2008)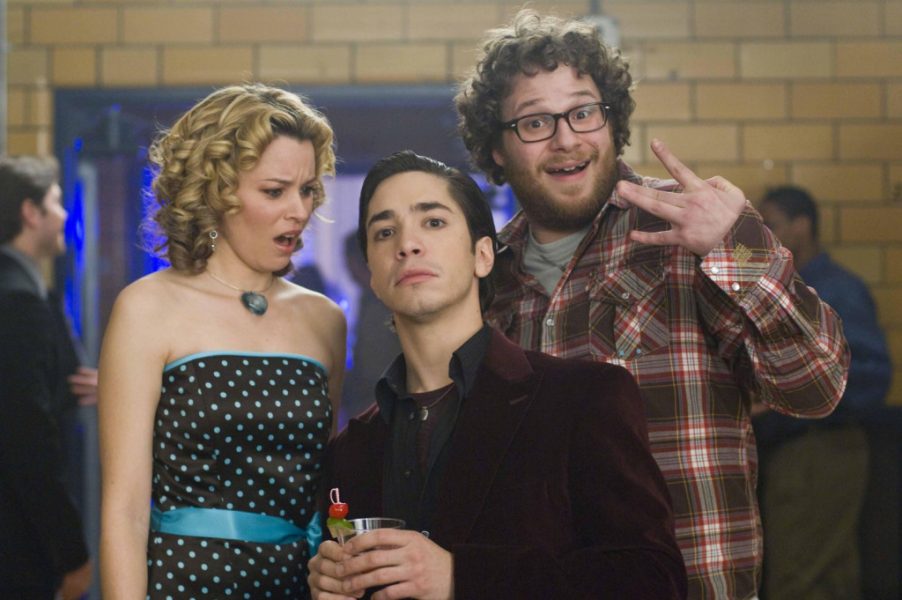 As you can see the gist of the movie is summarized in its title, there's nothing much to elaborate about it. The movie revolves around Zack Brown (Seth Rogen) and Miri Linky (Elizabeth Banks) who have been friends for a while and are now roommates living in suburban Pennsylvania. Financially stricken and unable to pay off their bills, Zack convinces Miri that they should work together to make a pornographic film based on cues from a viral video they've witnessed. With hilariously inventive names for their pornographic films based on the location of filming — for example, "Swallow My C**kuccino" for a movie being filmed in a coffee shop — they have a good time making these films while developing feelings for each other and falling in love, only to separate briefly and reconcile, something that culminates in their marriage. With over $40 million in worldwide revenues, 'Zack and Miri Make a Porno' was rendered a success at the Box Office.
Read More: Best Nude Scenes in Movies
17. EuroTrip (2004)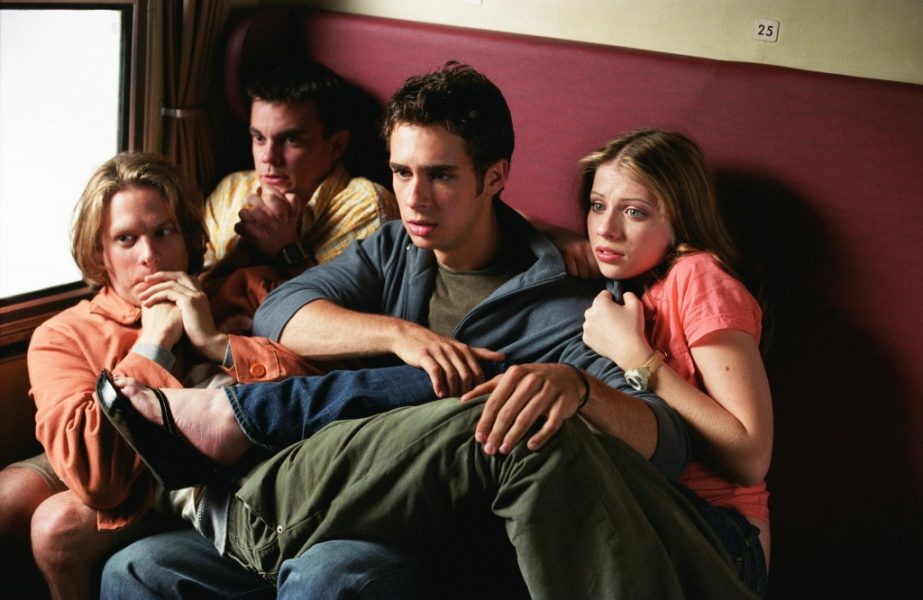 'EuroTrip' is the near-perfect example of a film that critics absolutely hated, but young audiences loved. It has sex, men's jokes, sometimes objectification and some really crazy moments of fun in a typical travel-adventure kind of a setup. Basically, 'EuroTrip' has all the elements of a hilarious sex comedy. That being said, the bonus of the movie is essentially in the form of exotic locales of Europe, where the film has been shot, and the sultry naked women who are a sight for the sore eyes for many. The movie revolves around Scotty, an Ohio teenager who travels across Europe to his German pen pal Mieke while having crazy, fun-filled encounters in the way. For many, 'EuroTrip' is so bad and trippy that it is good – the guilty pleasure associated with a sex comedy.
Read More: Best Adult Movies of 2017
16. The Girl Next Door (2004)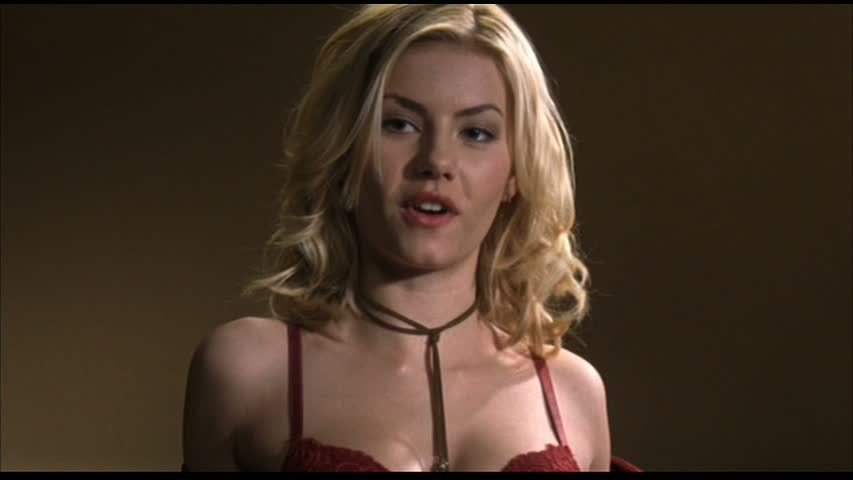 Featuring the likes of Emile Hirsch, Elisha Cuthbert, Chris Marquette in leading roles, 'The Girl Next Door' was a film that was slammed by critics when it was released for its resemblance with 'Risky Business', another sex-comedy. But it has since then gained sort of a cult following due to the unique premise (however meager it could be). The reason it worked among men was that the plot of the film was every living man's dream while growing up, especially when one is in high school. A pure escapist pleasure, the plot revolves around a high school senior Matthew whose life is turned upside down when a hot girl named Danielle, a former pornstar, moves next door. The story focuses on the love-hate affair of Matthew and Danielle.
Read More: Best Adult Movies of 2018
15. Everything You Always Wanted To Know About Sex *But Were Afraid To Ask (1972)
One word – exactly. This 1972 movie is from the kitty of legendary filmmaker Woody Allen and if you're judging this for being some sort of guided porno, you're probably wrong. One of Allen's earliest works, the movie has a series of seven sequences which are a satirical take on various sexual lingos, props, and try to address common sex-related doubts in a funny way. Allen was widely appreciated for his unique approach, but it remains one of his weirdest films. As opposed to what it may seem, the movie went on to earn $18 million in worldwide revenues against a paltry $2 million budget – another reason to watch it right away!
Read More: Best Movies Like Porn on Netflix
14. Risky Business (1983)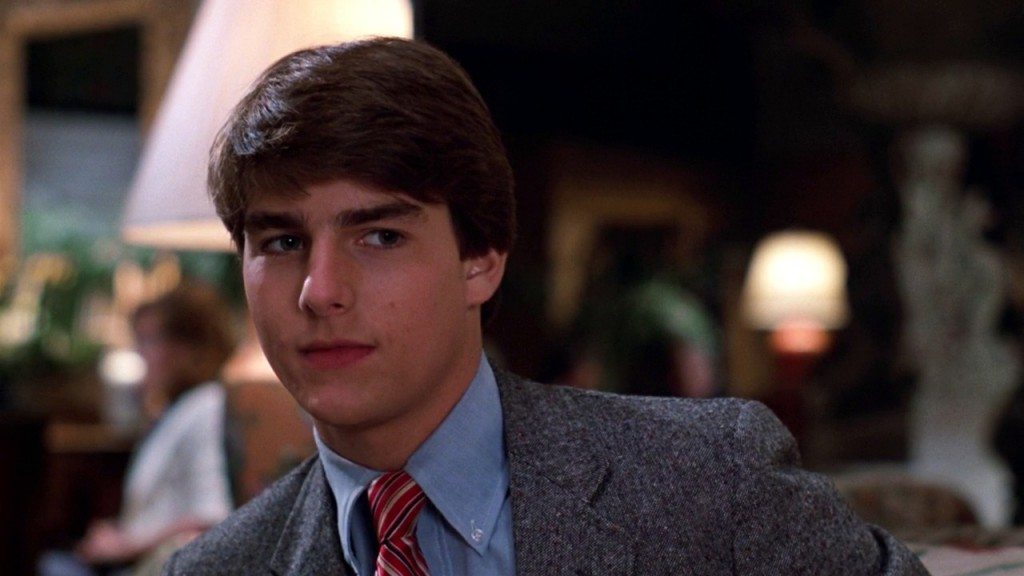 Featuring Tom Cruise in one of his first major successful works in Hollywood, with crisp dialogues and typical teenage-sex comedy innuendos, 'Risky Business' is a stylishly sexy satire. The movie is an abundance of style as Cruise, as Joel Goodson, has all the fun at his house once his parents leave for vacation. Along with his friend Miles, they have sex with a hooker, do drugs, get stumped, and their house gets burgled; but Joel finds a way to Princeton eventually, a place where his father always wanted him to be. The guilty pleasures of being the lone adult man in your house and setting everything straight before you're caught is quite funny, and Tom Cruise impresses in the lead role.
Read More: Best Movies of All Time
13. The Sure Thing (1985)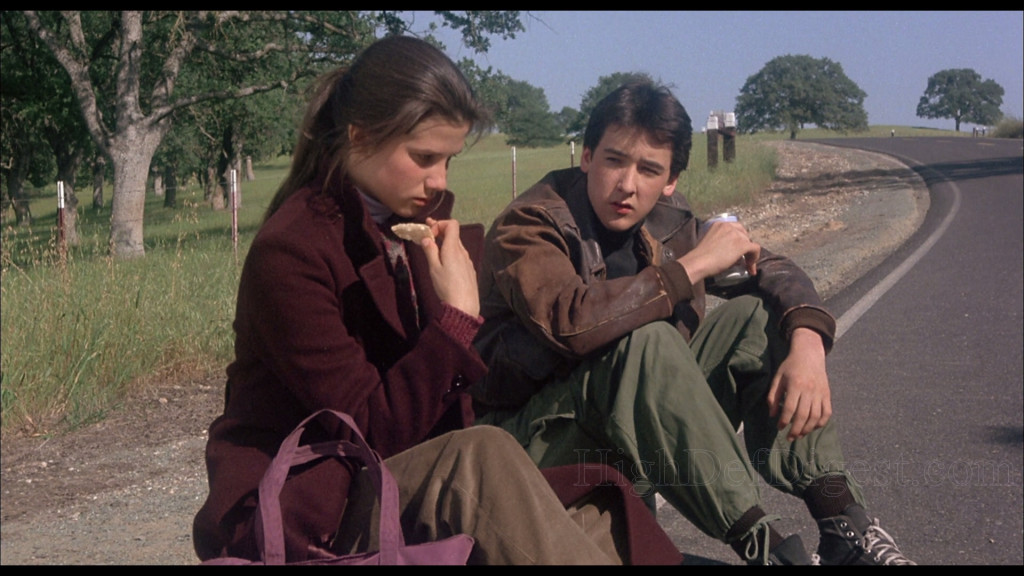 More often than not, 'The Sure Thing' has been regarded as "miraculous" because, at the time of its release, vulgarity and teenage sex-comedies were almost synonymous. A road trip movie at the outset, 'The Sure Thing' follows the story of Walter Gibson, a high school senior, and his friend Lance, who meets up with Alison, one of Walter's love interests and also the girlfriend of one of his friends, in a frenzied road trip from New England to LA. The humor is quite refreshing, and the translation of a typical rom-com into a teen comedy that is sexy in its own way, without being explicit, is also commendable.
Read More: Actresses Who Went Nude For Movies
12. Knocked Up (2007)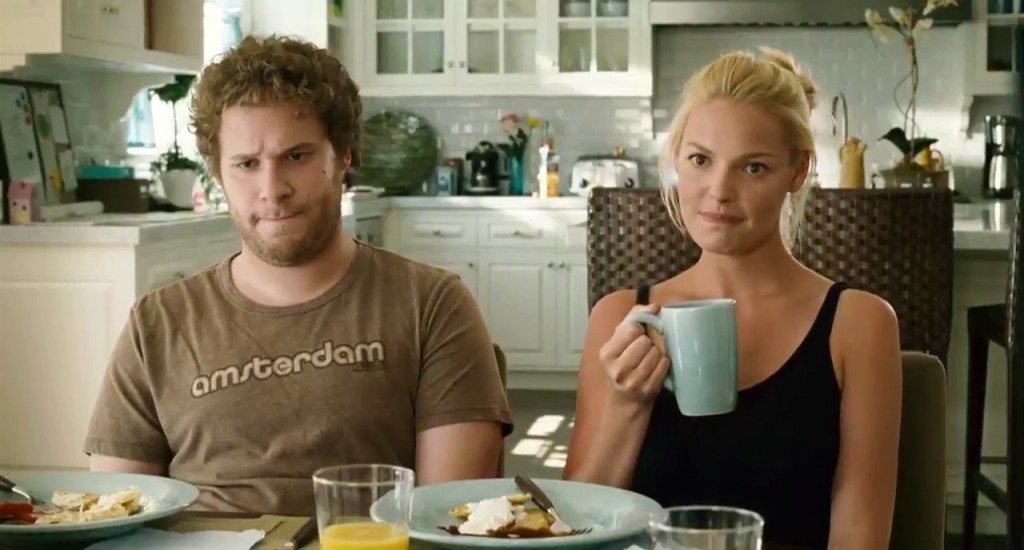 Perhaps the flagship movie of Seth Rogen, before he got stereotyped into playing similar kind of roles in movies belonging to sub-genres like sex comedies and stoner dramas, 'Knocked Up' is also one of the most successful sex comedies of all time, grossing more than $200 million in worldwide box office revenues while it was made on a $30 million budget. The movie is the story of Ben and Alison. While Ben is a laid-back person who lives off his life as a freeloader and spends his time drinking, smoking weed and working for a celebrity porn website, Alison has just been promoted while working for a cable television channel. Ben and Alison meet at a nightclub, hook up and have casual sex. A few weeks later, Alison realises that she might be pregnant and the rest of the movie follows their love-hate relationship and whether or not they should go ahead with parenthood. 'Knocked Up' has often stood out as one of the best comedies of its time and without a doubt, it is the best movie Seth Rogen has appeared in so far.
Read More: Movies With Most Nudity
11. American Pie Franchise (1999-2012)
A movie franchise that was known for its iconic phrases such as "Stiffler's mom", "Pie f**king" etc. and one that made teenage sex comedies look cooler than ever, 'American Pie' (1999)' and the movies that followed it as sequels revolutionized the era of sex comedies with crude humor and was touted as a game-changer in the sub-genre of sex comedies. In general, the franchise boasts of teenagers who're rooting for sex, who are wanking their way off come what may, throughout high school and who do drugs and rave parties to satiate their inner desires, while apparently "trying" to find love. Starring Shannon Elizabeth as one of its lead characters in the original film series, 'American Pie' is an unforgettable experience, involving shabbily filmed sex scenes with over-the-top performances and sleazy dialogues.
Read More: Best NC-17 Movies
10. Easy A (2010)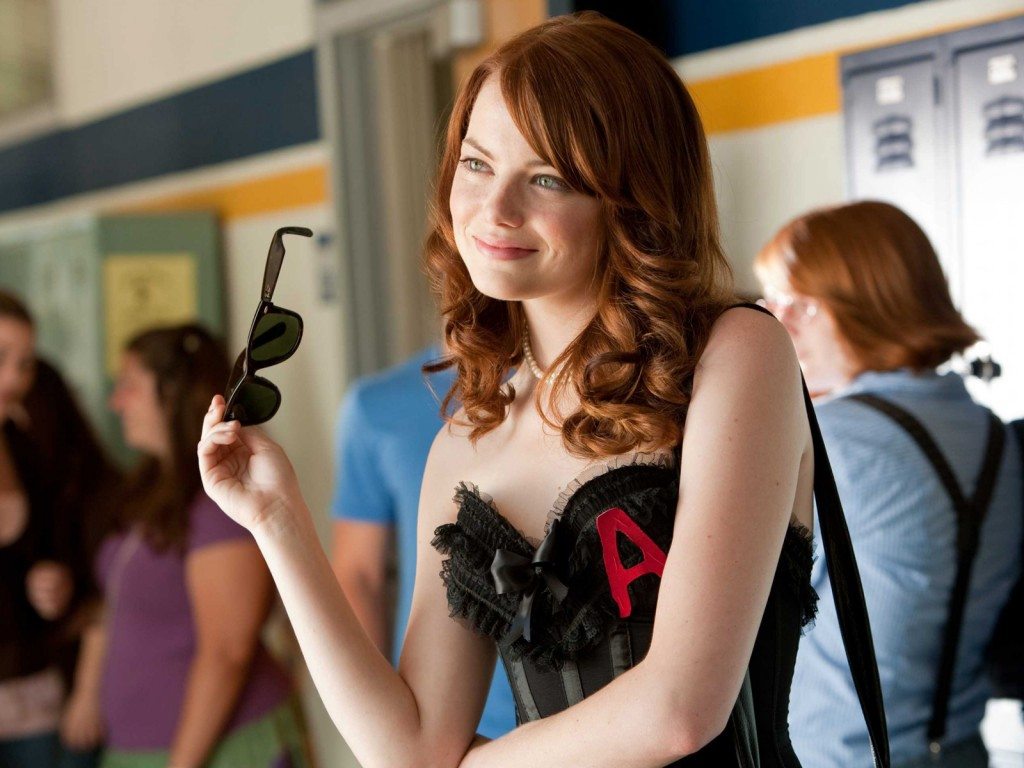 Another teen comedy, this time featuring Emma Stone in leading role, 'Easy A' follows the narrative of Olive, a high school teenager who pretends and lies about being a stud but is a virgin. Only Brandon, Olive's friend, knows about her true "situation" and in order to label Brandon, who is a homosexual, as a straight stud in the eyes of the entire college, Olive and Brandon pretend to have sex. While she's being increasingly used by every guy in the college to pretend to have sex with in order to increase his popularity in the college, she is asked to leave school for her behavior. 'Easy A' is easily the best-in-class when it comes to teenage comedies and Emma Stone has given the performance of her lifetime.
Read More: Best G-Rated Movies
9. There's Something About Mary (1998)
Following their success from 'Dumb and Dumber', the Farrelly brothers made a film that is a mix of fun, love and sex in a way that would make us laugh out loud at the hilarious situations. Featuring Ben Stiller as Ted and Cameron Diaz as Mary, the film tells the story of Ted, a single man who gets a chance to meet up with his dream girl from high school, Mary, even though his date with her is a complete disaster, with his zipper stuck on "you know what" — something that doesn't go well with Mary. In a second timeline, 13 years later, Ted still has a thing for Mary and goes over his limits to get to her. The simple plot takes a hilariously complicated turn when an investigator tracking the girl also falls in love with her. The film deservedly got critical and commercial acclaim, thus winning several awards and nominations. And who can forget the hilarious masturbation scene and the part where Mary mistakes semen for hair gel? At least I can't.
Read More: Best Teen Movies
8. The 40-Year-Old Virgin (2005)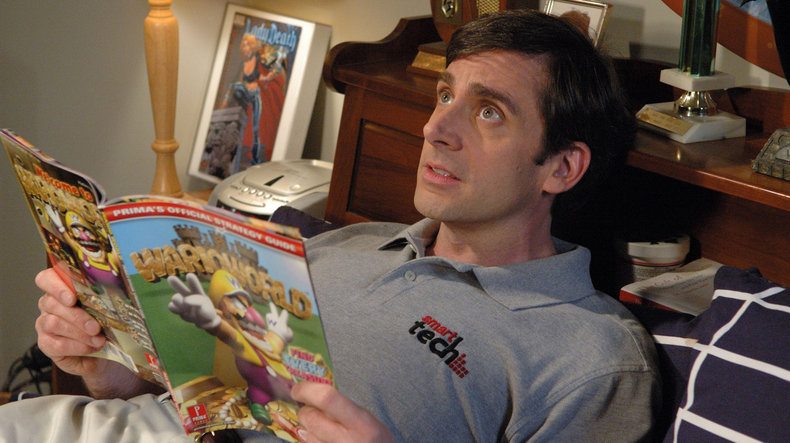 Andy is the so-called 40-Year-Old Virgin in this Judd Apatow flick. He is a nerdy know-it-all who works for an electronics store and during a poker game with his colleagues, he reveals that he's forty and still a virgin. His colleagues, while giving weird suggestions to Andy, are also zealous to help Andy lose his virginity. While Andy's attempts at having sex are miscalculated or interrupted often, he meets up with a girl named Trish, someone he met during one of his sales pitches and is instantly smitten. While initially, they have trouble in initiating sex, Andy goes out of his way to woo her and marry her, only to lose his virginity thereafter. A sex-comedy turned romantic love story, 'The 40-Year-Old Virgin' is definitely worth your time.
Read More: Richest Actors of the World
7. Harold & Kumar Go to White Castle (2004)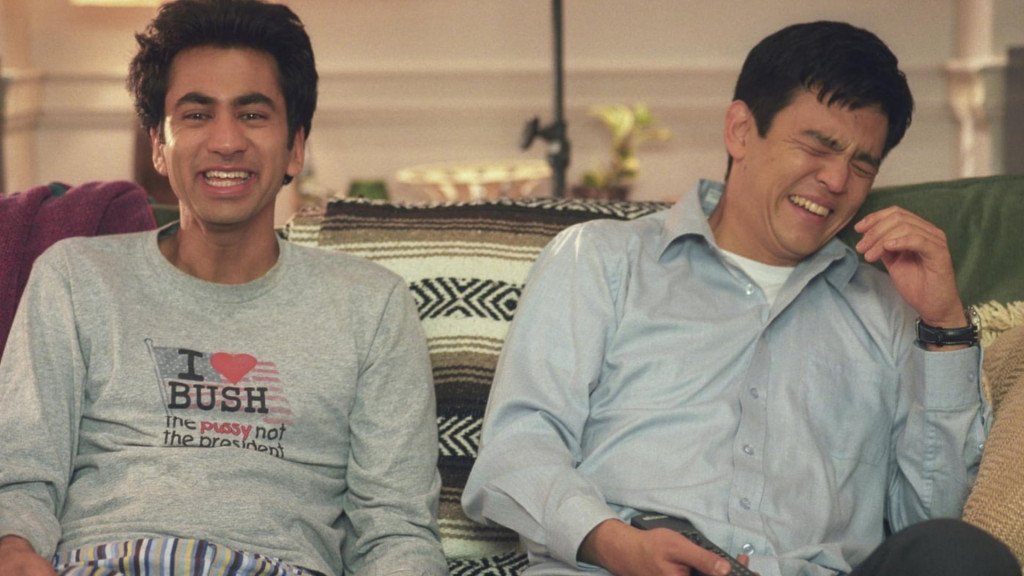 'Harold and Kumar' is an overwhelming affair; I still cannot comprehend my feelings about the film. From an ecstatically driven sex to hallucinated marijuana scenes, 'Harold & Kumar' is a typical stoner comedy which also doubles as a sex comedy and the balance it maintains in this movie made it so popular. Starring Kal Penn and John Cho, the Harold & Kumar franchise brings in a flavour of insensibility of two Asian men struggling their way to keep out of prison. They often end up at the wrong places and venture into funny misadventures. The movie also features a host of celebrities portraying themselves in cameo roles.
Read More: Best Torture Porn Movies
6. The Seven Year Itch (1955)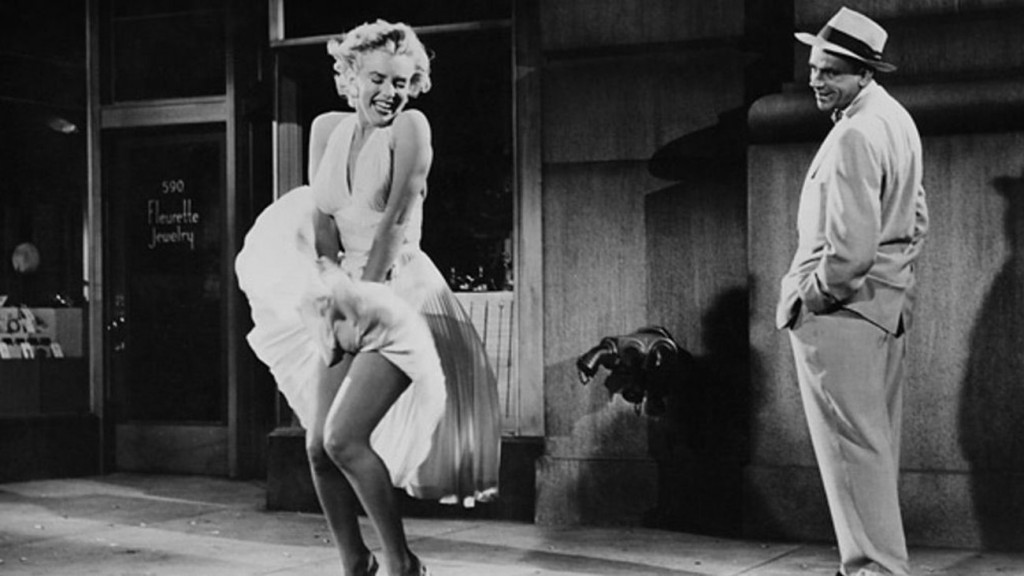 Featuring Marilyn Monroe as The Girl, 'The Seven Year Itch' boasts of one of the most iconic posters in modern cinema – the depiction of a girl in a white dress whose skirt is being blown off by the wind. The movie revolves around Richard, a married middle-aged man, whose wife and kid are on a vacation. He is smitten by a new neighbour upstairs, who is a former model and actress (Monroe). As Richard fantasizes about the girl, he is also wary of the consequences and in another bout of fantasy, he tells himself to reconcile with his wife and kid. Although not a sex comedy at the outset, 'The Seven Year Itch' definitely sets the tone for being one, which is why it is mentioned on the list. Monroe, as usual, is ravishing in this film.
Read More: Lesbian Sex Scenes in Movies
5. Fast Times at Ridgemont High (1982)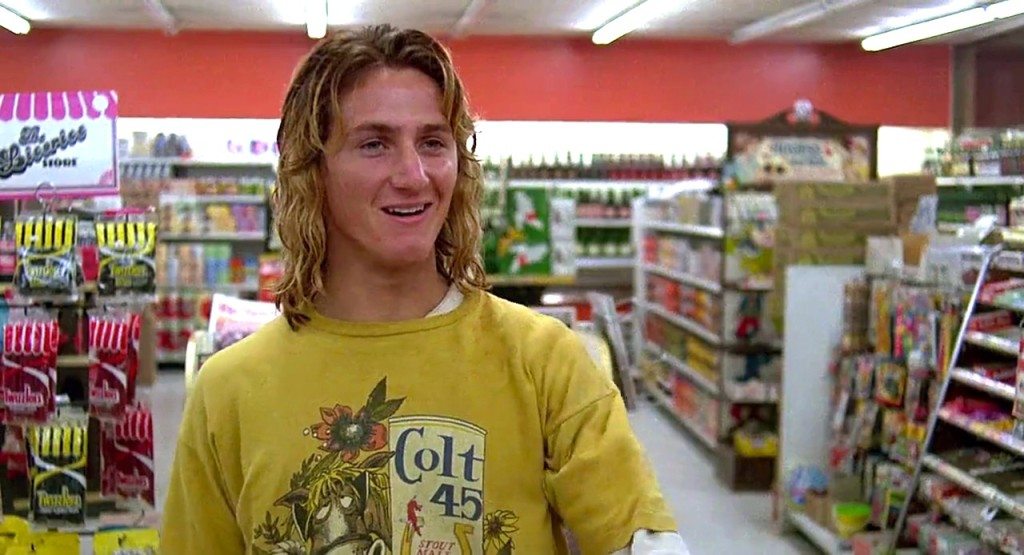 Welcome to one of the hottest mainstream movies of 1982. From Phoebe Cates's hot bikini scene (the one which was paused and replayed over and over again by many) to Sean Penn's iconic surfing sequence, Ridgemont High is all about high-school drama. The movie follows the narrative of a bunch of high school students who are passionate about drugs, surfing, sex, rock n' roll and sultry women. Featuring kids from slightly older and younger generations as protagonists, the movie details on how a few years of gap in high school leads to changing preferences of relationships, love and sex. 'Fast Times at Ridgemont High' was widely praised for Sean Penn's performance.
Read More: Teen Romance Movies
4. When Harry Met Sally…(1989)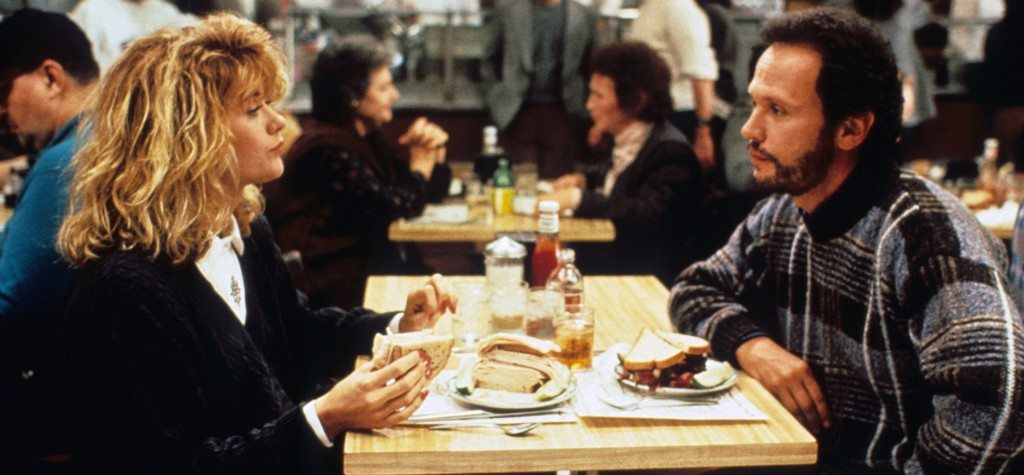 A film that aptly tries to address the question of a man and a woman remaining to be only friends in a comic and pun-intended manner, 'When Harry Met Sally…' stars Billy Crystal and Meg Ryan in leading roles as the titular Harry and Sally respectively. It is not a pure romance movie at the outset but it eventually becomes one. 'When Harry Met Sally…' follows multiple timelines where Harry and Sally come across each other — either in a flight, bookstore or coffee shop, only to realize that these chance encounters have a bigger meaning behind them. Their acquaintance turning into friendship and then followed by their marriage is what the whole narrative is all about. A feel-good movie about love, hate and relationships, 'When Harry Met Sally…' is extremely likable and worthwhile.
Read More: Best Teen Movies
3. Superbad (2007)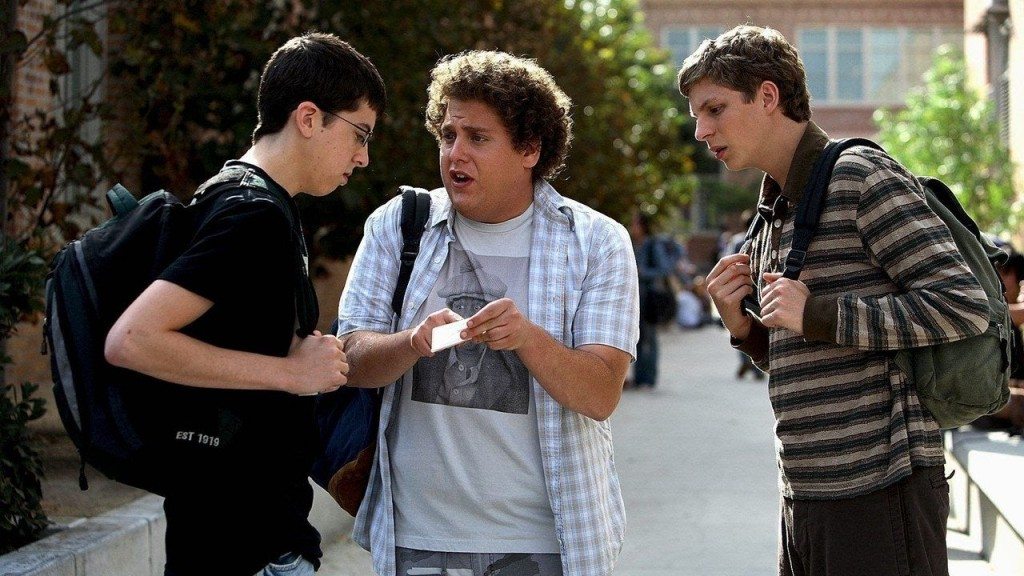 Coming to one of the most famous and crude sex-comedies of all time, the one which also garnered a lot of critical praise, we present to you 'Superbad'. Co-written by Seth Rogen (who also starred in the film), 'Superbad' follows Seth and Evan, two teenagers who are on a spree to lose their virginity, before they finish high school. Booze parties, inebriated sexual encounters and a summer full of active sexual experience, along with a lot of inventive phrases and monologues form part and parcel of this coming of age film. Not to mention a very predictable miscalculation in the entire process, which lands Seth and Evan into soup. 'Superbad' was a massive commercial success and should definitely be seen if you're a staunch fan of sex comedies.
Read More: Movies With Lots of Sex
2. The Hangover Franchise (2009-2013)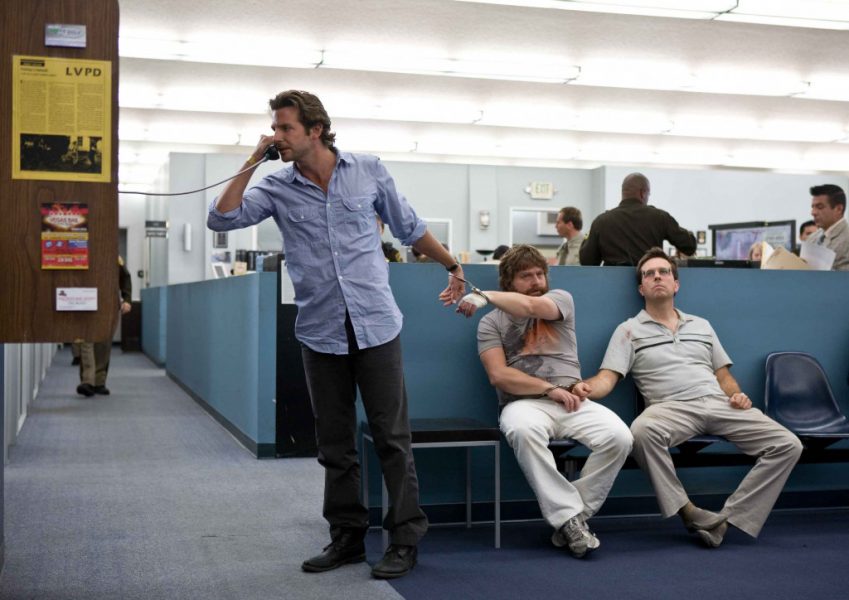 One of those classic coming-of-age flicks that require no introduction, 'The Hangover' is a truly brilliant piece of comedy, with Zach Galifianakis delivering a performance of his lifetime. All the movies of 'The Hangover' franchise follow a group of four to five grown-up men who seek refuge in parties at exotic locations, only to fall prey to drugs which make them forget what happened in the past few hours or days. What is extremely funny is that the same mistake happened thrice over the course of three movies but under different circumstances, thus leading to a different turn of hilarious events altogether. The best elements of the movie series are essentially the performances and the screenplay.
Read More: Best Sex Scenes of 21st Century
1. The Graduate (1967)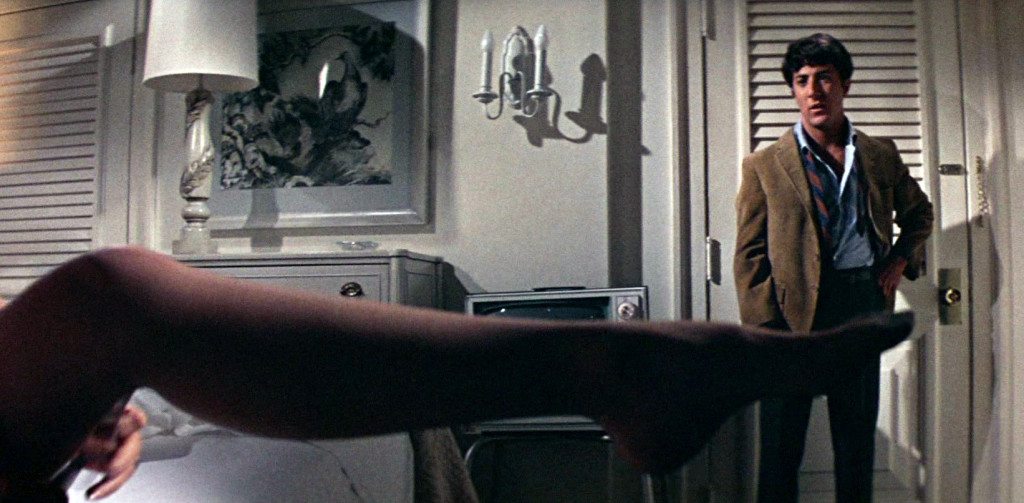 Regarded as one of the best comedies of all time, 'The Graduate' is the ultimate sex comedy flick. The movie which became famous for coining terms such as "Milf", 'The Graduate' is a generous yet balanced mixture of crude sex and emotional conflict. Watch it for Katharine Ross' and Dustin Hoffman's outstanding performances and terrific on-screen chemistry, apart from the hilarious dialogues and memorable soundtrack.
Read More: Best Sex Scenes in TV Shows