What constitutes a feel-good movie? Simply put, any movie that puts you in a happy state of mind, free of stress. Definition aside, we don't have a genre-specific to feel-good movies per se, meaning, the category is mostly genre-agnostic. However, we at The Cinemaholic, have observed that most of the movies falling under the category of a feel-good movie would be romcoms, animated flicks, chick flicks or those romance-dramas that would end up happily despite the gloomy start. It is also interesting to note that none of the feel-good movies would classify as action, horror or thriller movies, as mostly they would end in a rather dreary note. There is no dearth of feel-good movies on Netflix. Not only such movies have made us come out of our depressed state of mind, but many of these movies are also ever inspiring and uplifting. More often than not, most of the feel-good movies will have a strong female lead (which is also evident from the movies on this list) and it often appears that the female character is driving the movie – which is a good thing.
On that note, we present to you a list of awe-inspiring, feel-good movies available on Netflix today, movies that would leave you with a smile. All of the movies on this list have amazing stories and the incredible atmosphere that will leave you happy. From the classic 'Tarzan' to one of the most recent Disney's 'Beauty and the Beast', here is the list of top feel-good movies on Netflix you can stream right now. You may also find many of these feel-good movies on Amazon Prime or Hulu. Here goes, with a pinch of spoilers,
28. No Reservations (2007)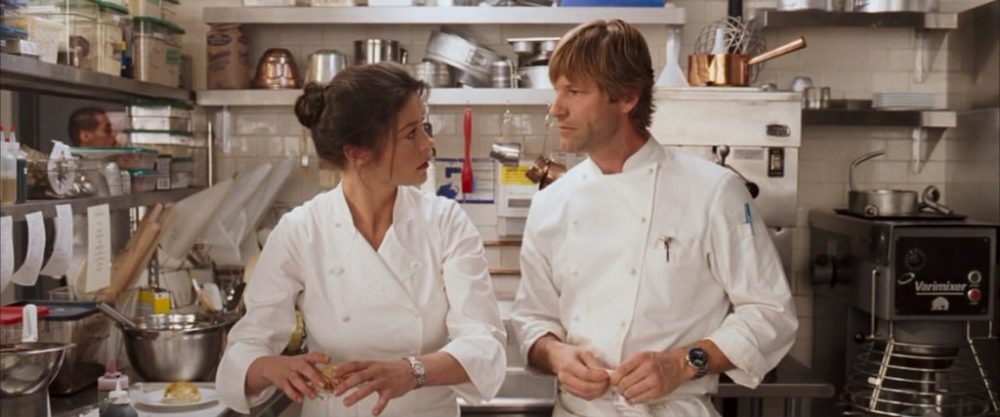 Perhaps this is the most feel-good movie featuring Aaron Eckhart in a supporting role. The movie is the narrative of Kate, a wonder-chef who is all about work and how to excel at what she does best – cooking. She is stark opposite at home which is mostly messy and things are not in order. After the untimely death of her sister, her niece Zoe comes to stay with Kate and the latter has no idea about how to take care of a kid, which is evident from her food choices for Zoe. Nick is the latest addition to the restaurant and brings along a certain charm and flair to the workplace, which Kate despises albeit temporarily. Soon, with Zoe's little help, Kate and Nick start liking each other and there's a certain change in how Kate initially was. 'No Reservations' should be watched for two reasons – Abigail Breslin as the ever-pretty Zoe, and the never-ending romance.
27. Benji (2018)
The film opens with an adorable pet Benji who is on a run from a dog catcher and is astray in the city. Carter and Frankie are getting over the untimely demise of their father. The kids pick up the stray puppy and name him Benji. Their mom is a hardworking single mother trying to make ends meet and Carter and Frankie smuggle the pup into the house, unbeknownst to her. Fearing that his mother would commit the animal to a pound, he sets the animal loose. Soon, Carter and Frankie are kidnapped and Benji is the only eyewitness that leads their mother and the police to the whereabouts of her children. 'Benji' is true to its heart and any movie on dogs would make your day, wouldn't it?
26. When We First Met (2018)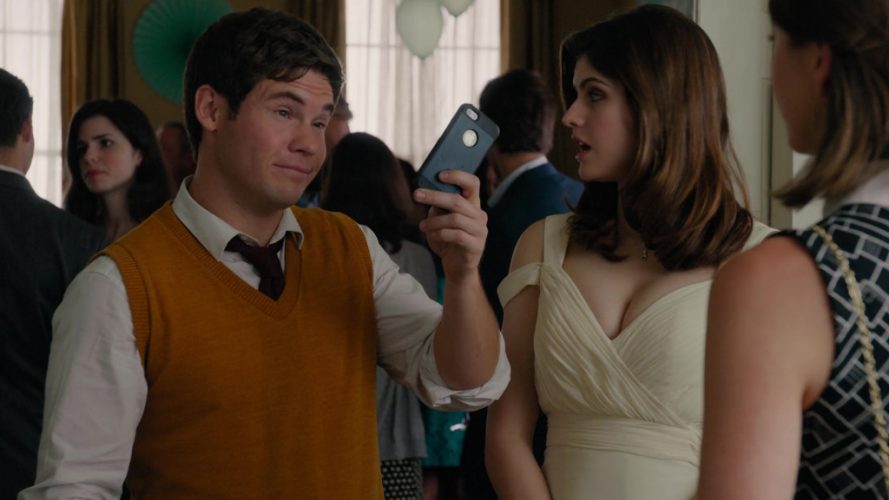 Adam DeVine shines brighter than anyone else in this rom-com that has a dash of science fiction and time travel angle associated with it. Noah is attending the engagement party of his one-sided crush Avery and Ethan, the person Avery is getting engaged with. The movie follows a somewhat non-linear narrative. Noah recalls the time when she first met Avery and was smitten by her, but sadly couldn't get her engaged with himself instead. Drowned in gloom and after getting drunk, Noah ends up in a photo booth where himself and Avery had spent a nice time together. Soon, he realizes he could travel back in time to the day he met Avery – every time he uses the photo booth. Despite repeated attempts to change the circumstances that prevailed during the first time he met Avery, Noah soon realizes that perhaps Avery wasn't meant to be his and goes on to live his life normally. 'When We First Met' relies heavily on DeVine's path-breaking performance and would've done miserably if not for him.
25. Set It Up (2018)
What happens when a man and a woman get inspired enough to hook their bosses together? 'Set It Up' is the narrative of Harper and Charlie, who assist Kirsten, a journalist-turned-editor and Rick, a venture capitalist respectively and are boggled by the work-pressure from their respective bosses. One night, when they are to collect dinner for their bosses, Harper and Charlie meet owing to a coincidence and hatch up a plan to set their bosses up against each other, for they were fed up with single, workaholic superiors. While their plan works out well initially, it is doomed because as it turns out, Rick is already married and is cheating on his wife. During the entire process, Charlie and Harper realize they too have feelings for each other. A coming-of-age love story, 'Set It Up' knows no bounds in making you feel good about it.
24. Carrie Pilby (2016)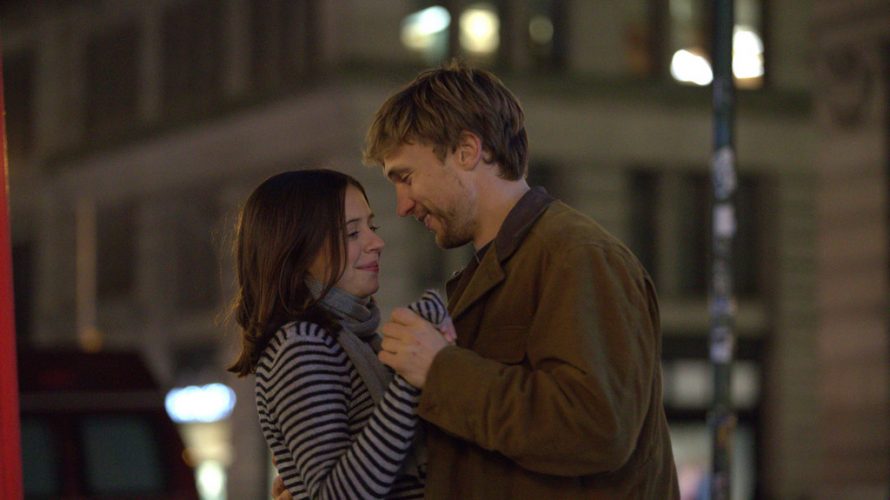 The titular Carrie Pilby is a genius child prodigy teenager who is graduating from Harvard after surpassing all expectations. While she's shining at what she loves, she is socially awkward and doesn't know how to mingle with people. While living alone in the never-ending New York City, her therapist suggests her to take up a challenge between Thanksgiving and New Year – to go out and make friends. As she begins the so-called socializing, an extremely slow and painful process for her, she does ultimately realize that social life has its benefits. While the movie is relatable to an extent and is recognized as a coming-of-age story, the feel-good factor comes from the avenues wherever Carrie is seemingly winning towards the end of the movie.
23. Penelope (2006)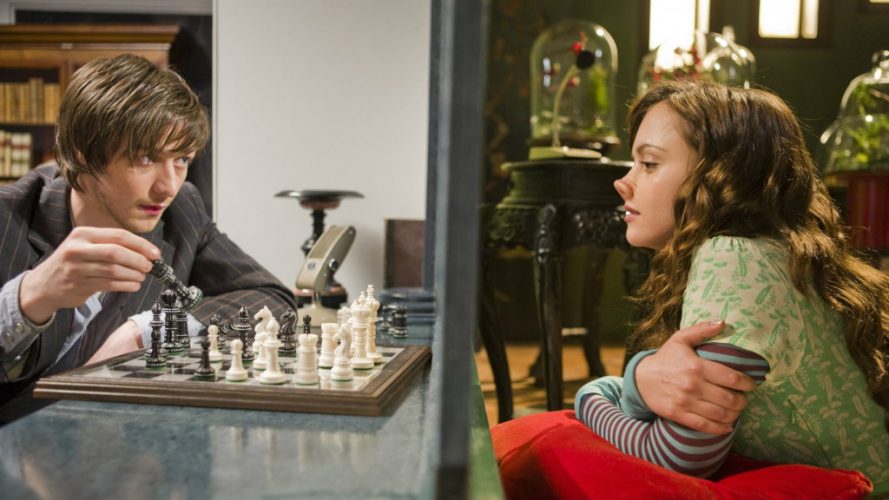 'Penelope' is the story of the titular Penelope, an affluent girl who is born with the Wilhern curse – her nose and ears resemble those of a pig. The curse shall be lifted only when she is equally loved despite her shortcomings, by one of her own kind. As her parents start looking for her suitor who would accept her despite what she is without paying much heed to her (parents') wealth, a journalist hires a gambler named Max to pose as a suitor so that the journalist could get a picture of Penelope. Penelope then decides to break away from her parents' clutches and live her life carefree, until she could find one of her "own", not knowing she's already found one. The cast is good and the message loud and clear – money can't buy everything.
22. Tarzan (1999)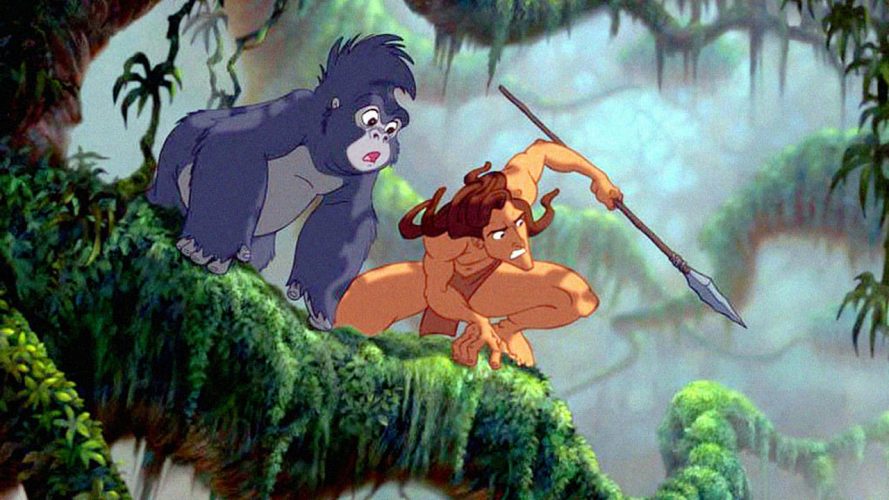 From being one of the most-narrated childhood stories of all time to a compelling movie, the story of 'Tarzan' is really awe-inspiring if you think about it. 'Tarzan' begins with an English couple who have battled a shipwreck and have landed on a dense forest shore in Congo. They build a treehouse using the shipwreck in order to protect themselves and their unnamed infant son. A tiger named Sabor kills the couple but the infant is saved. A female gorilla named Kala adopts the human infant and names it, Tarzan. Years later, Jane, Tarzan's love interest, arrives at the jungle and they both seemingly fall for each other. Tarzan has to choose between the jungle and its animals or humans and his family while battling Clayton, a spiteful hunter. No story gets more and more compelling as 'Tarzan', which also has a very conclusive ending.
21. The Little Prince (2015)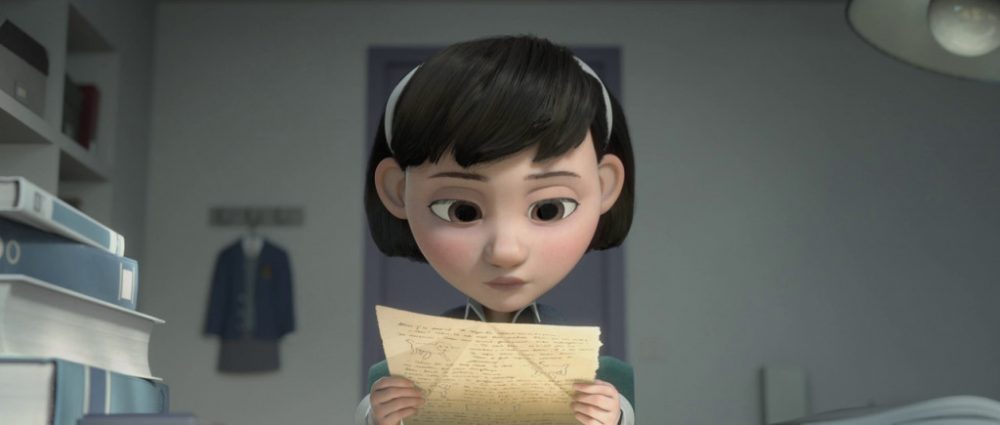 In "The Little Prince", a mother tries to prepare her daughter for a grown-up world. With her entire life schedule, the young girl doesn't really have fun and is always thinking about her responsibilities. However, when she meets her neighbour, the Aviator, she discovers an extraordinary world where anything is possible. Mark Osborne created the first-ever animated film adaptation of Antoine de Saint-Exupéry's iconic masterpiece, "The Little Prince". Not only the story is amazing and emotional, but the animation is extremely well-done. This is a film that will make you feel good because of its powerful and important message.
20. Always Be My Maybe (2019)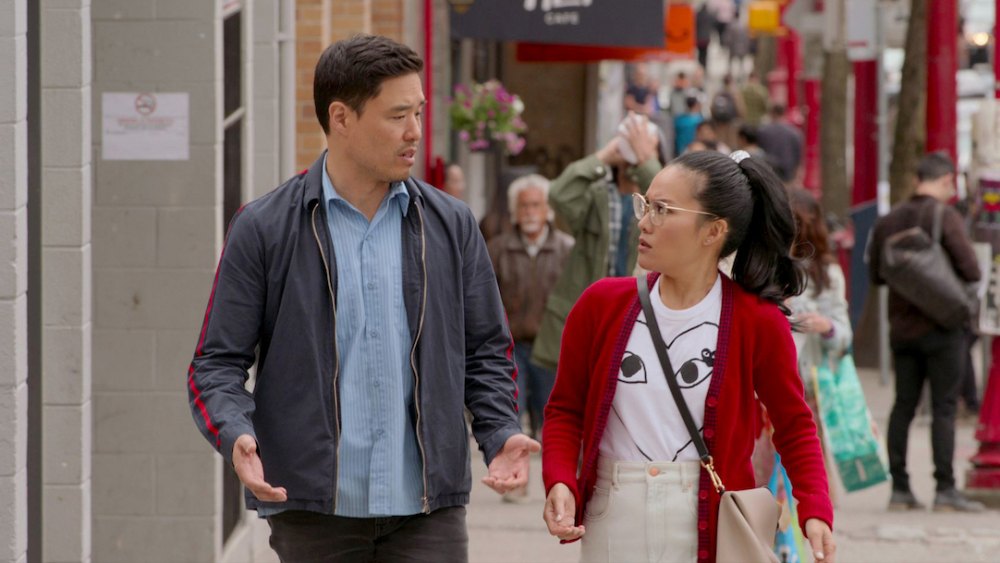 A Netflix original film, 'Always Be My Maybe' is a story which revolves around the relationship between two characters, Sasha Tran and Marcus Kim, who knew each other since they were little kids. Sasha often came over to Marcus' house where his mother taught her cooking. The story of the film begins at a point of time when the two of them have grown up and have not spoken to each other for 15 years after a major fallout. When the story of this film begins, Marcus works with his father at his AC installation service and plays in a local band. Sasha, on the other hand, is now a rather well-known chef who has returned to town to open a restaurant here. The two friends finally meet and hit it off again, only for them to realize that despite having love interests, they are falling for each other. The movie has some genuinely heartfelt moments and some wonderful comedic moments, making it a rather interesting watch.
19. The Holiday Calendar (2018)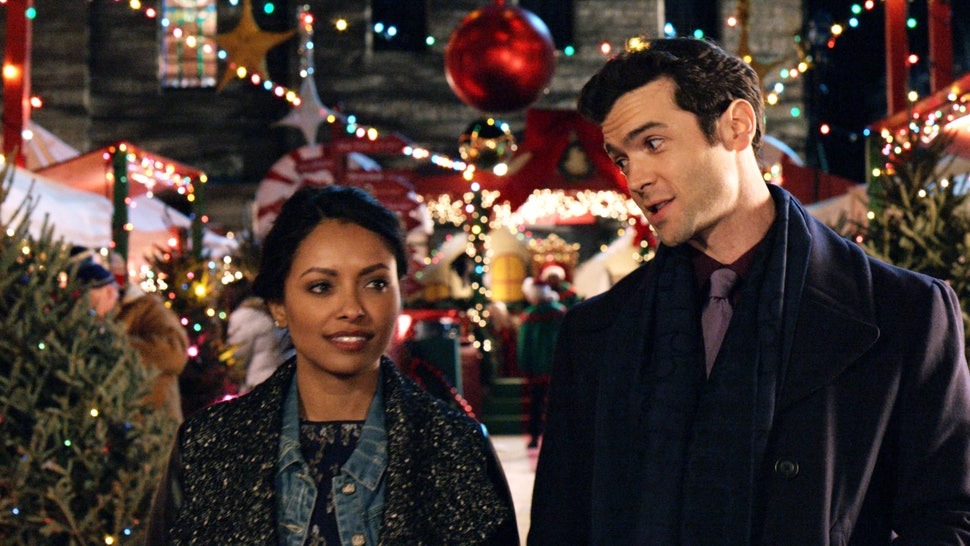 This Christmas film revolves around the life of a girl called Abby. She is a photographer whose life, both personally and professionally, is a complete mess. She has a lot of aspirations regarding her art but only ends up taking photos of kids on Santa's lap during Christmas. Along with her friend Josh, Abby one day visits her parents' home where she comes across her elder sister who is quite successful in life and sort of looks down on our protagonist. It is during this visit of hers that her grandfather hands her an advent calendar. Abby takes it as a gift but realizes soon enough that this calendar has the capacity to predict the future. The film then turns into an interesting love triangle between Abby, Josh, and another guy she meets in the course of the film. Though 'The Christmas Calendar' hardly steps out of the usual cliches of Christmas romantic films, its interesting and quirky characters make for an interesting watch.
18. See You Yesterday (2019)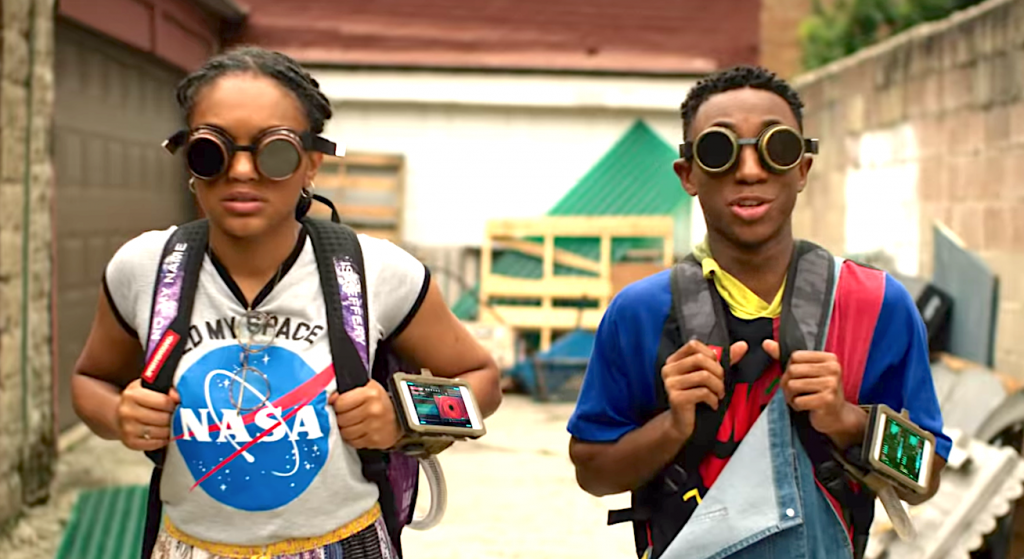 One of the finest feel-good movies on Netflix, 'See You Yesterday' is a great story about an Afro-American teenage girl and her extraordinary genius with which she makes a miniature time machine that looks like a backpack. Eden Duncan-Smith plays the leading character in this film, C.J. Walker, who wants to bring her brother back from death using the time machine. She even successfully manages to travel back in time and prevent death, but further problems arise in her life because she meddled with time in the first place. The most important thing to notice about this film produced by Spike Lee is the fact that it breaks a lot of conventions and presents to us a socially aware story which, besides being full of fun and adventure, is also breaking conventions. It is not often that we get to see black characters being cast as genius scientists or doctors.
17. Christmas Inheritance (2017)
A wonderful and sweet Christmas film, 'Christmas Inheritance' is the story of a woman called Ellen Langford, who is the daughter of a major business tycoon who owns a prosperous gift business. As he is quite old, Ellen father is eager to step down from his position and bring his daughter into the business. However, before Ellen can take on this huge responsibility, her father wants her to prove her worth by travelling to a town called Snow Falls, which is their family's hometown and taking along a gift her father sends for his best friend and former partner. With just $100 in her pocket, Ellen sets out on this journey, and this is what helps her learn a lot of things about herself. She also works at an inn when her money runs out, and here comes in contact with a character with whom a romantic relationship brews up. Christmas films always have a feel-good factor about them owing to the fact that these films are generally made to make people get into the holiday instinct, and this Ernie Barbarash directorial seems to be no different.
16. Good Sam (2019)
Tiya Sircar plays the leading role in this Netflix original film, Kate Bradley, who has been assigned to write the most tragic news stories for her publication. One day, Kate comes across a story where a woman has suddenly found $100,000 on her doorstep without any note whatsoever and believes that a Good Samaritan has left it there for her. As Kate covers this story, she realizes that many other people are receiving such money as well, and soon word spreads around the city about this Good Samaritan. Kate sets out to solve the mystery of this Good Samaritan, and her quest ends up having a huge impact on her personal life. This film's main attraction is, of course, Sircar's performance in the leading role. Moreover, some interesting twists and turns in the plot also make this film a rather appealing watch.
15. Step Sisters (2018)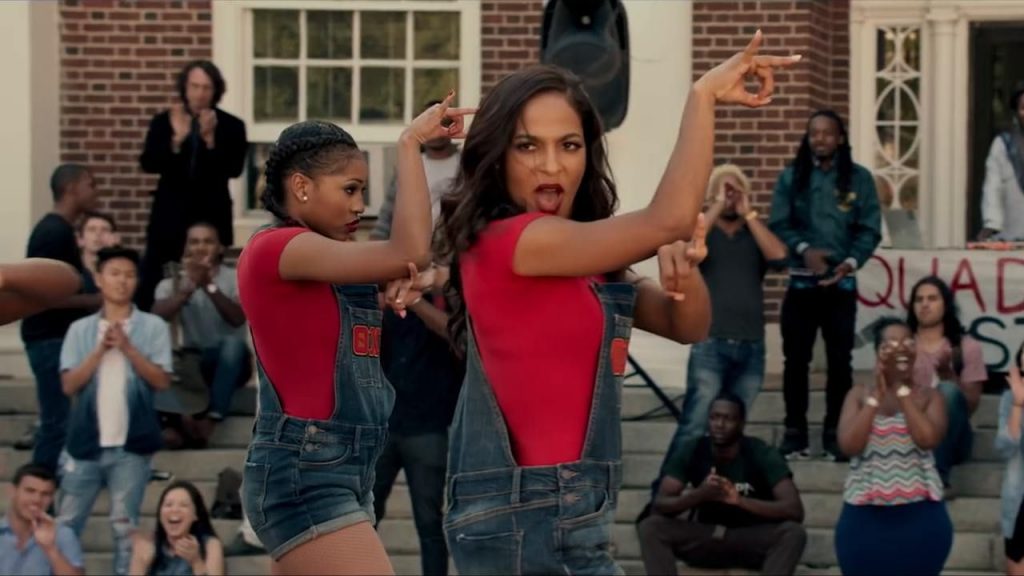 A wonderful Netflix original film, 'Step Sisters' is the story of a girl called Jamilah who is one of the most outstanding students in her school where predominantly non-white people study. Jamilah is a terrific dancer, a brilliant student, and also the president of her sorority. Suddenly one day a few white girls come to their school and disrespect the institution and the students who study there. This makes Jamilah want to teach them a lesson by teaching and preparing her school's dance team for an extremely competitive dance competition where they need to show these girls that they're equally capable of everything they are. As this rag-tag dance team goes about preparing themselves, a number of hilarious moments ensue. This is a film about overtaking obstacles and giving your best under any circumstance whatsoever. This inspirational story is definitely going to motivate you to aim higher in life.
Read More: Best Movies Like Porn on Netflix
13. Like Father (2018)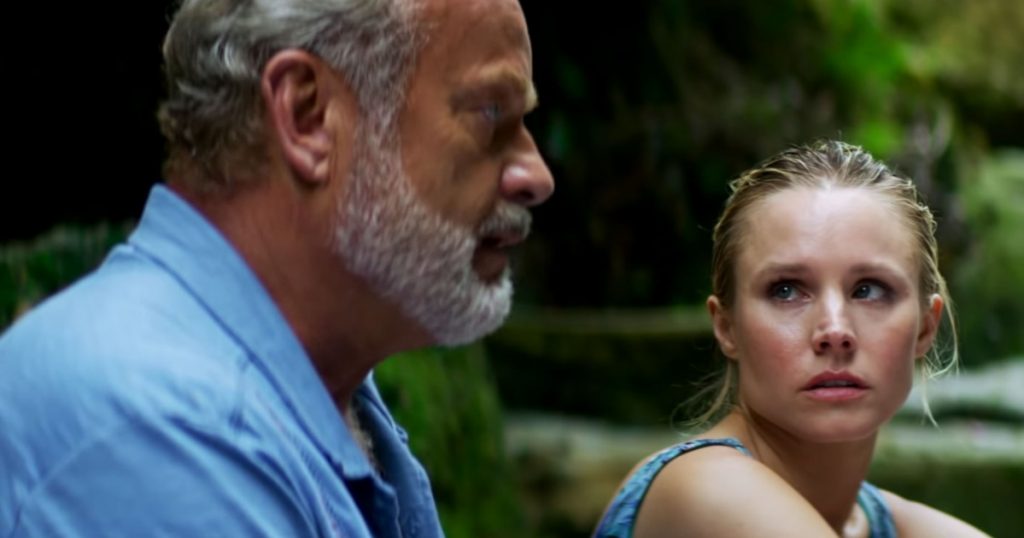 Kristen Bell is a powerful actress who has been equally successful in films and in television. Thus, when she joins the cast of Netflix for a comedy, it is no wonder that the project deserves a watch. This film finds Bell portraying the character of a woman called Rachel whose workaholic nature has made her miss some of the simpler joys in life. When she gets left at the altar, Rachel decides to go on her honeymoon all alone. Strangely enough, she takes along her estranged father for company. Rachel's father too was a workaholic like her and had left their family to pursue his career. The film follows the two of them as they establish kinship and make us understand the importance of love, life, and family. 'Like Father' is the story of reconnecting with people we can call our own and finding common grounds to gel with them. It is a very important film with strong performances.
12. Unicorn Store (2017)
Written by Samantha McIntyre, produced, directed by and starring Brie Larson, 'Unicorn Store' is a film about an aspiring artist called Kit. She is someone who stills holds on to her childhood fantasies and refuses to grow up. However, the problems of life eventually pull her down when she is sent home from her art school. Having no other option, Kit takes up a desk job at an office but is naturally not very pleased with how her life is turning out. At this point of time, a salesman appears to her and tries to sell her a unicorn, something she has always dreamed of. As someone who still gives in to child-like fantasies, Kit does end up trying to fulfil her dream. It goes without saying that there is a child inside all of us. But we never manage to bring it forward because of the several complexities in life.
11. The Last Laugh (2019)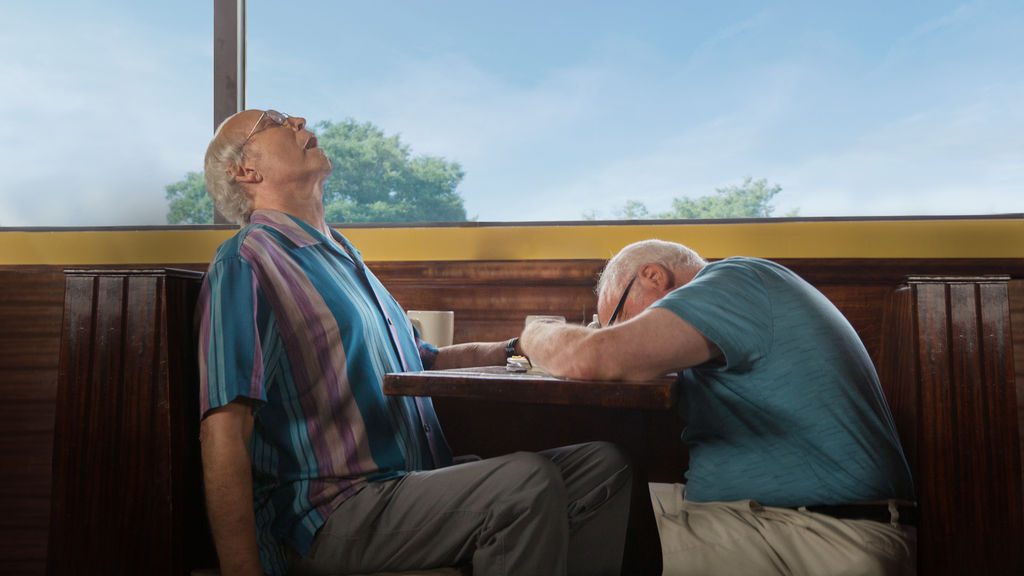 If you have loved watching the series 'The Kominsky Method', this is also a film that you will enjoy. The story of this film is centred around two old men- one talent manager who has now retired, and a comedian who was his very first client when he entered the business. When the two of them meet after a long time, the agent suggests to his former client, someone who has retired from the business fifty years ago, to go out on the road again. He wants this to be the last comedy tour he organizes, and thus his friend has to travel with him across the country, performing at different venues. The two friends then set out on their journey, and this journey of theirs gives rise to interesting situations and moments which the two friends have to deal with in their own unique ways. This film has a very important message- that we have to fall in love with what we do, and if we truly love it from the bottom of our hearts, there is nothing in the world that can stop us from performing at our very best.
10. Otherhood (2019)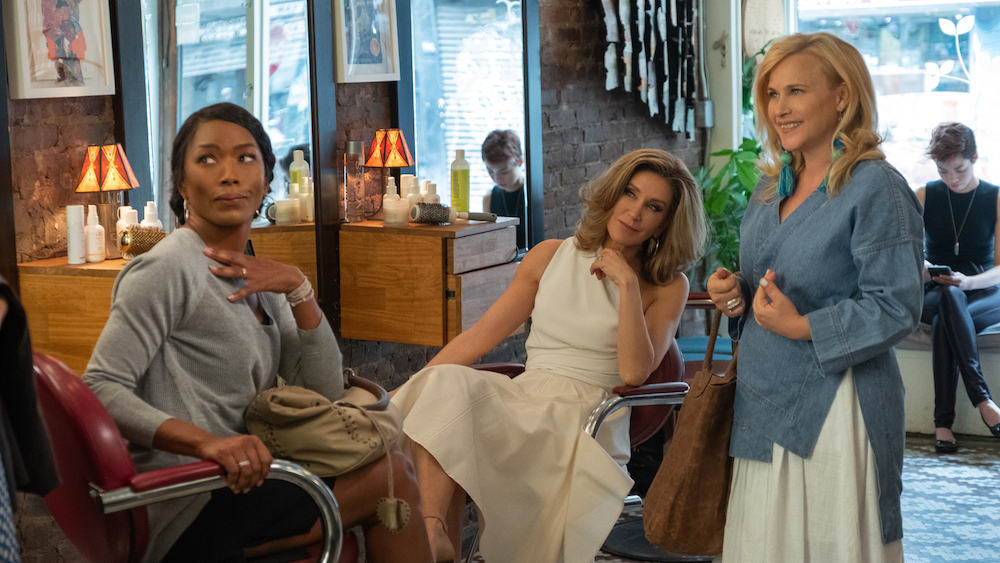 Angela Bassett, Felicity Huffman, and Patricia Arquette star in this Netflix original film as three mothers who desperately wish to connect with their sons on Mother's Day and decide to give them a surprise visit. It is quite often that we see mothers dedicating their lives for the welfare of their children, but these children at times turn out to be rather ungrateful for the sacrifices their parents have made for them. When these three women in question arrive at their sons' places, they see their children leading lives of their own without needing assistance from their mothers. This makes the women wonder whether it is only their sons to need to be more understanding, or is it the mothers who have to let their hair down once in a while. The three women then go around town where they meet different people and come across different situations, and they finally begin to feel alive once again. The performances of the three leading actresses in this film are par excellence.
9. The Christmas Chronicles (2018)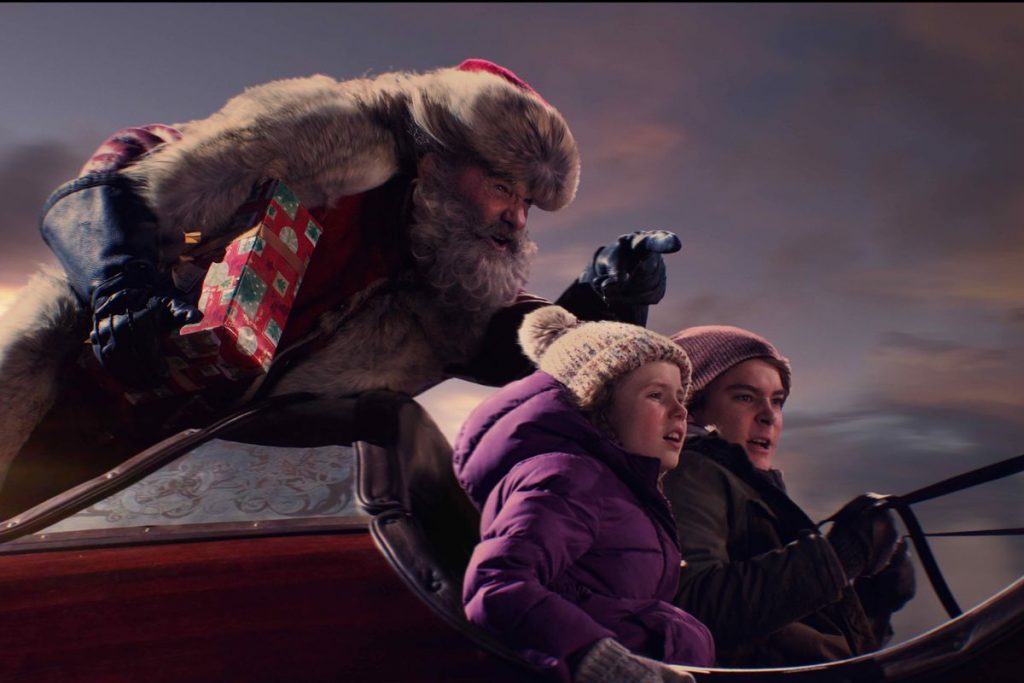 Christmas films mostly deal with romantic relationships which form during the holiday season. But if a Christmas film deals directly with Father Christmas himself, it goes without saying that the film will be loved by children and adults alike. The Netflix original film 'The Christmas Chronicles' provides us with just that. The central characters in this film are two siblings, Kate and Teddy Pierce, who come up with a plan of capturing Santa Claus during Christmas. When Santa comes to their neighbourhood, they secretly managed to climb into his sleigh. When Santa notices them, he is startled and crashes the sleigh. Now the children are worried that if Santa is unable to do his job, Christmas might not come to their town in the first place. Kurt Russell plays the role of Santa in this film, and it must be said that it is a rather interesting shift for the actor who usually does quite serious films.
8. Mary Poppins Returns (2018)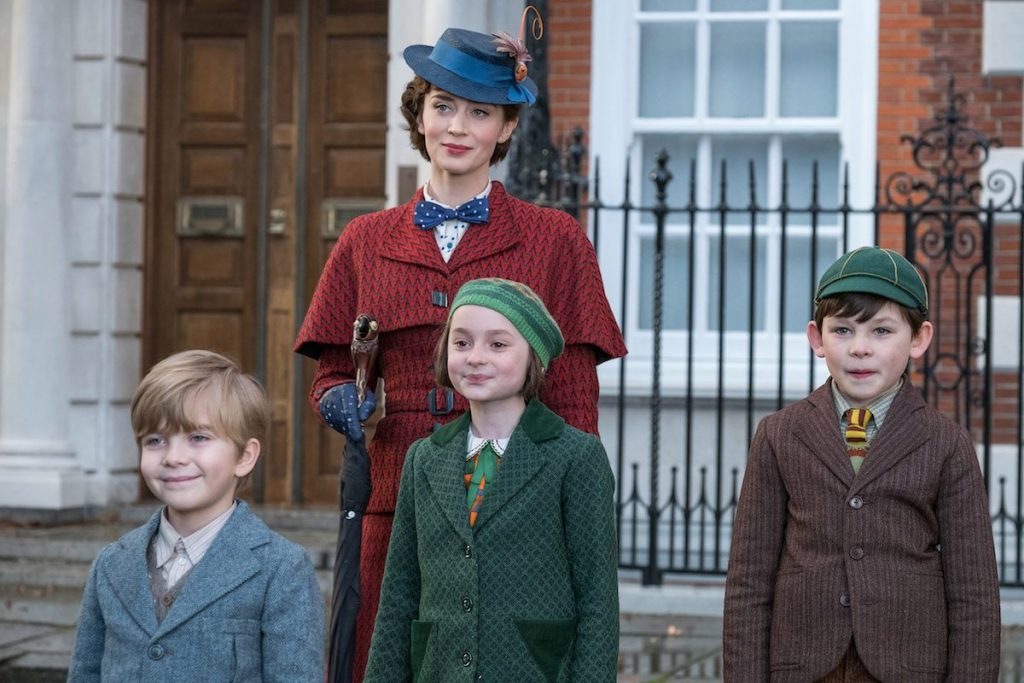 There is hardly anyone who has not watched the brilliant 'Marry Poppins' (1964) starring Julie Andrews while growing up. And naturally, it brought about a huge surge of interest in the character when it was announced that the character was being brought back in the film 'Mary Poppins Returns', and that Emily Blunt will be playing the part. The story of the film finds Michael and Jane, the two children for whom Poppins had come in the first film, now fully grown up. Michael is the father of three children who is going through a rather tough time owing to the fact that if he wants to protect his house, he has to pay off a huge loan to the bank, and if he fails, he might end up losing his own house. Mary Poppins suddenly appears and tells Michael she is there to look after his children. But will she also be able to help Michael using her unique powers? The film is brilliant when it comes to its lighting, cinematography, and art direction.
7. Look Who's Back (2015)
Though this is a film about arguably the evilest man in history, one cannot deny that the film 'Look Who's Back' is a rather hilarious watch. The film is set in the modern-day when Hitler suddenly wakes up in a park all of a sudden and does not realize why everything around him looks so different from what he remembers. As he stumbles across Berlin, most people take him to be a brilliant comic artist who is posing as the infamous dictator. When a TV producer called Fabian Sawatzki hears about Hitler, he decides to meet with him and use him for a new show. For this, Fabian takes Hitler around the country where he performs in different cities as a comedian. This film which manages to humanize an embodiment of evil like Hitler might not be considered a feel-good movie by all, but it must be said that this is a brave attempt. The movie also shows us how we can transcend what someone is looked at by society by simply presenting him in a different light from what people are used to seeing.
Read More: Best Spanish Movies on Netflix
6. Okja (2017)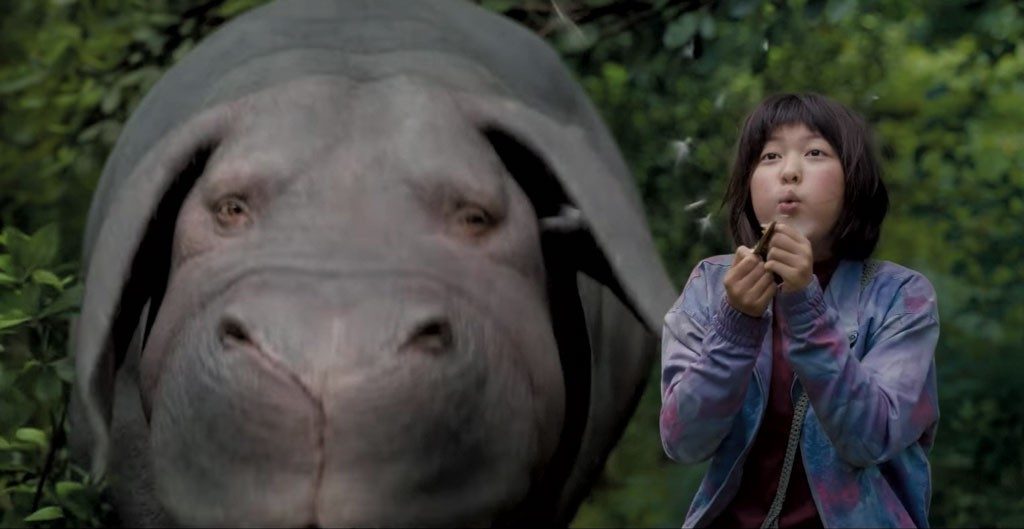 A film by Bong Joon-ho is something the world awaits with bated breath, as he has always delivered content which makes us sit up and take notice of the world and people around us. Films like 'Memories Of Murder', 'Mother', and 'Parasite' are some of his masterpieces and easily rank among the finest films of this century. 'Okja' is his only collaboration with Netflix till date, and while here he has stepped into the world of children's films, there still is a deep underlying message in his film. 'Okja' is the story of a little girl called Mija who has been given a special genetically modified pig by a British company to raise. When this pig grows up to a huge size, the company comes back to collect it and take it to London. Mija is heartbroken and will not part with her pet animal at any cost. When she sees there is no other way of keeping Okja with her, Mija decides to travel to London secretly in order to save her pet. 'Okja' is a film which comes across as a serious warning against science trying to meddle with life and influence the natural order of things.
Read More: Best Korean Dramas on Netflix
5. Shorts (2009)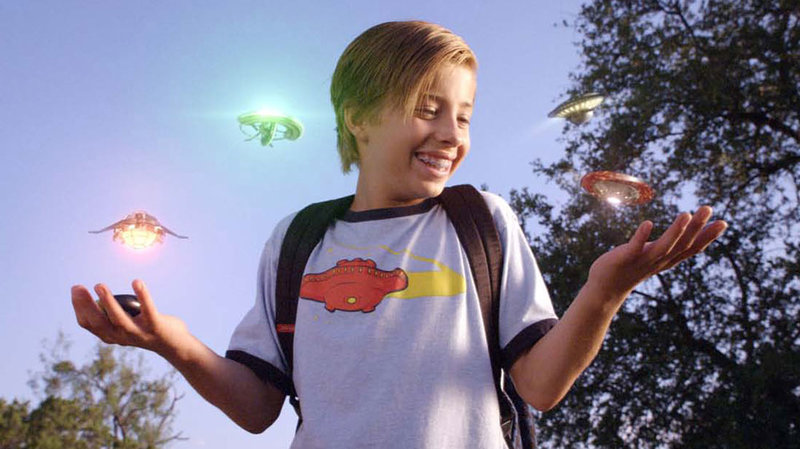 We have all seen Robert Rodriguez as the director of films like 'Desperado', 'El Mariachi' and others, which have managed to enthral people because of their unique characters and violence. However, the filmmaker has also made some glorious children's films like 'Spy Kids'. This 2009 film is another of Rodriguez's forays into film-making for children. 'Shorts' centres around the story of a young boy who manages to get hold of a magic rock. This rock grants people their wishes, and when the townsfolk hear about it, all of them naturally want a piece of the rock for themselves. This leads to a hilarious comedy of errors between this little boy and the people after the magical rock. 'Shorts' is a rather interesting children's film which boasts of the unique style of Rodriguez. However, it is a film which only the kids will enjoy.
Read More: Best Medical Shows on Netflix
4. Turbo (2013)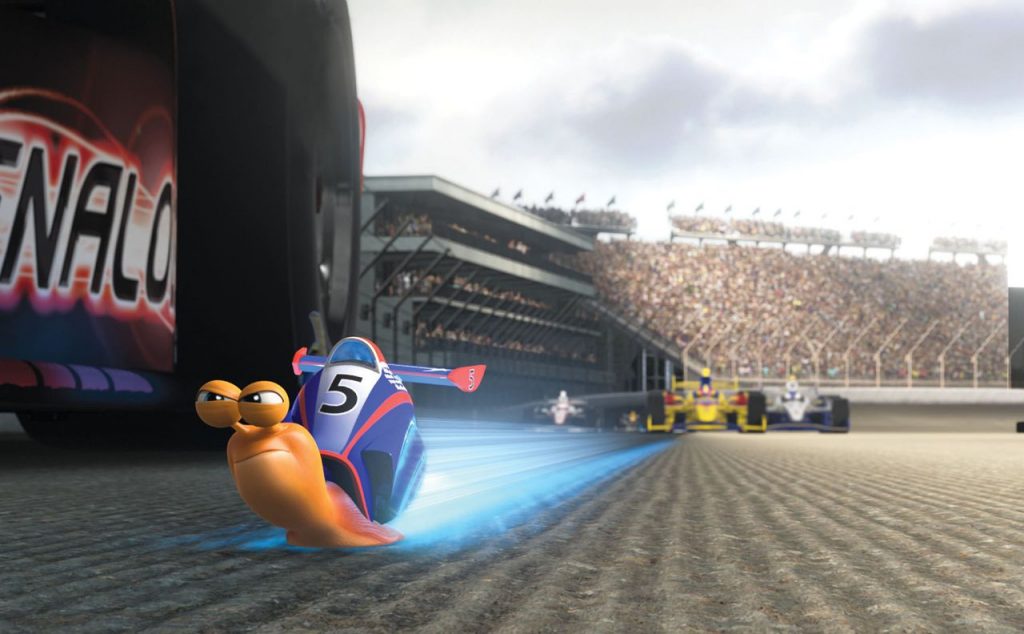 'Turbo' is a film about the eponymous snail whose only desire in life is to gain speed. One fine day, Turbo meets an accident, and as a result of the same, he ends up getting the superhuman speed he has always desired. Turbo is now infused with a new spirit of life and he wants to overcome all the challenges that he comes across. In such a situation, his only desire is to participate in the Indianapolis 500 race and win the competition in any way possible. Along with a group of rag-tag crew members, Turbo decides to not let anything stand between him and his dream. The film uses voices of Ryan Reynolds, Paul Giamatti, Michael Peña, Snoop Dogg, Maya Rudolph, Michelle Rodriguez and Samuel L. Jackson. The story of 'Turbo' can be an inspirational one for those who might have been undergoing lower self-esteem and need something to cheer themselves up. They should learn from this movie that nothing is impossible, and it is only our lack of courage and will power which does not let us succeed on any occasions.
Read More: Best Teen Shows on Netflix
3. Surf's Up (2007)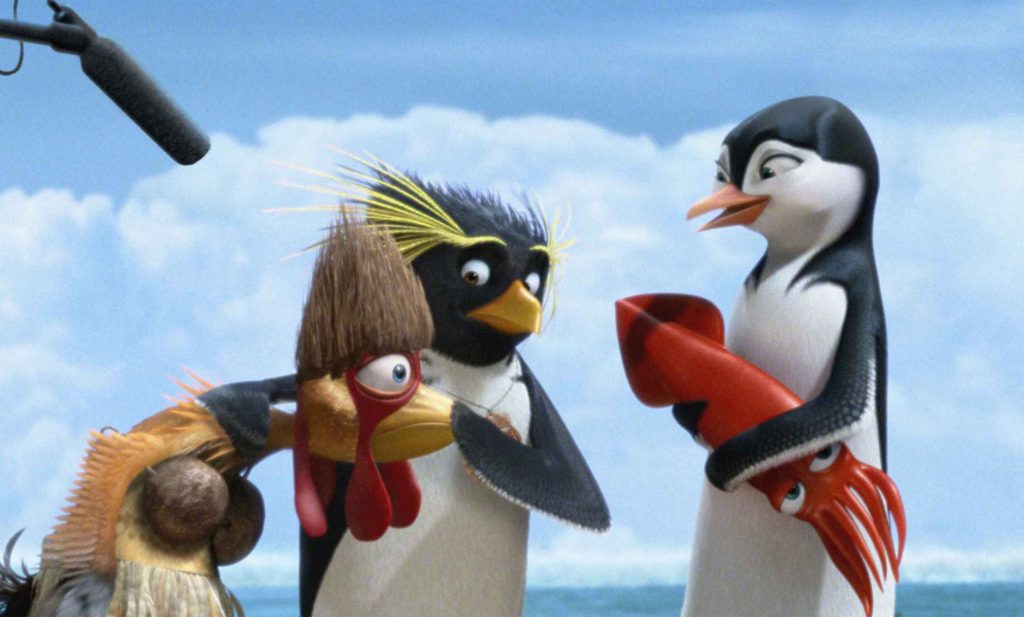 This children's animated film takes a rather interesting course, with it being made as a mockumentary. The central character of the film is a 17-year-old penguin called Cody Maverick who is in love with the sport of surfing and has always wanted to become a professional surfer. When organizers of the "Big Z Memorial" surfing contest are looking for participants, Cody signs up for the same despite his parents' disapproval. The documentary crew follows Cody as he travels to participate in the contest. And once they reach the contest, the crew finds out that penguins were the ones who invented this sport before humans took it over. The best aspect of this film is the way this story is being told. The filmmaker very consciously breaks away from the cliched way of narrating children's stories and brings us something fresh and unique. Moreover, the stunning visuals of the film also deserve mention.
Read More: Best Crime Documentaries on Netflix
2. The Princess Switch (2018)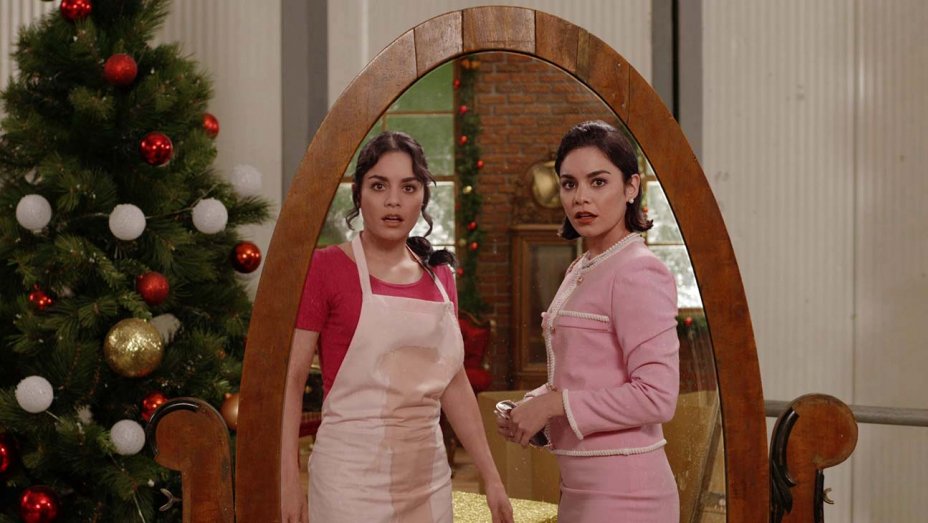 Directed by Mike Rohl this Christmas romantic comedy is a Netflix original film starring Vanessa Hudgens. When the film begins, we follow the story of a baker called Stacy DeNovo whose boyfriend makes her a participant in a royal cake baking competition without making her aware of the same. Stacy arrives in Belgravia and starts preparing for the competition. This is where she comes across a Lady Margaret Delacourt, Duchess of Montenaro, and is taken by surprise when she discovers that the two of them look exactly similar. The duchess, on seeing this similarity, asks Stacy if she would be interested in switching lives with her. The duchess always has to live under strict protocol and wants to experience life as a normal human being. The two of them do end up living the other person's life, but problems ensue when they fall in love with the other person's lover as well. A hilarious comedy, 'The Princess Switch' is a perfect Christmas film which boasts of a strong performance by Hudgens in both the characters.
Read More: Best 90s Movies on Netflix
1. Klaus (2019)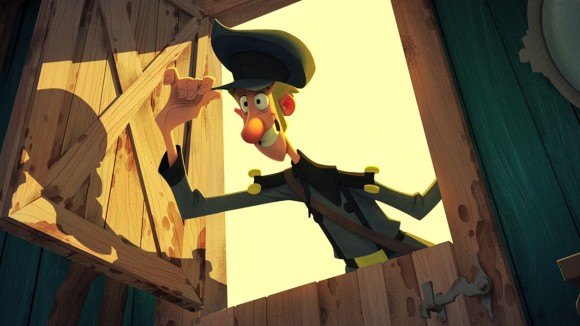 Written and directed by Sergio Pablos, 'Klaus' is a Spanish Christmas comedy centring around the life of a postman called Jesper. He comes from a rather well-to-do family and is someone who is not interested in taking his profession seriously. Jesper, after being declared the worst student in the postal academy, is posted at a place where the locals are always quarrelling with each other and hardly send out letters. As time passes by, Jesper does manage to befriend a school teacher called Aliva and a carpenter called Klaus. Inside Klaus' home, Jesper sees several handmade toys hanging around, a hint which helps us understand that Klaus is actually Santa Klaus in the hiding. It is this friendship between Klaus, Jesper, and Aliva which brings a new spark of life to this town. Surprisingly, this film is the first directorial venture of Pablos, and here itself, he has shown his ability to handle humour, along with keeping the audience hooked to the story from beginning to end.
Read More: Best British Movies on Netflix