From all the different types of TV shows available during the years, medical television shows have been with us for eternity, or at least that's what it feels like. Whether they're educational, covering technical aspects of intricate operations, or romanticized into stories about love, treason, career changes, and friendship reconciliations, or even based around murderous crimes, they're all set in a medical environment where stress and tension will automatically lead to nerve-racking entertainment and drama. While not all of them are exceptionally good, there are many that are definitely worth checking out. So, here's the list of really good medical shows on Netflix that are available to stream right now. You may also find some of these tv shows on Hulu or Amazon Prime.
20. Wake Up (2015-2017)
'Wake Up,' originally titled 'Ma zui feng bao,' is a Taiwanese series that is available on Netflix with English subtitles. When a patient dies due to a rare complication arising from anesthesia, Dr. Hsiao Zheng Xun (Jag Huang) is forced to take the blame on the Chief Physician's behalf and is suspended. However, the insurance agent handling the death claim does not buy into the narrative and teams up with Hsiao to unveil the truth. In addition to this, Hsiao is also compelled to face his past traumas. Dragged into a sticky situation at work and having to face his traumas, how will Hsiao cope with all of this?
19. Ask the Doctor (2017-present)
The Australian factual series 'Ask the Doctor' is an informative show that tackles common health-related queries that a large number of people ask, including issues related to sleep deprivation, digestive health, exercise, and obesity. Doctors on the show are fresh faces who share information in a way that is easy to assimilate, even for a layperson. The presenters are Dr. Renee Lim, who is a general practitioner, Dr. Shalin Naik, a medical researcher, and Dr. Sandro Demai, a public health expert. We are flooded with information every day regarding simple things such as how much exercise is too much or what is the treatment for snoring; here is a show that clarifies these doubts. The way the show is presented may also find it easier to engage the school going demographic and not just the adults.
18. Private Practice (2007-2013)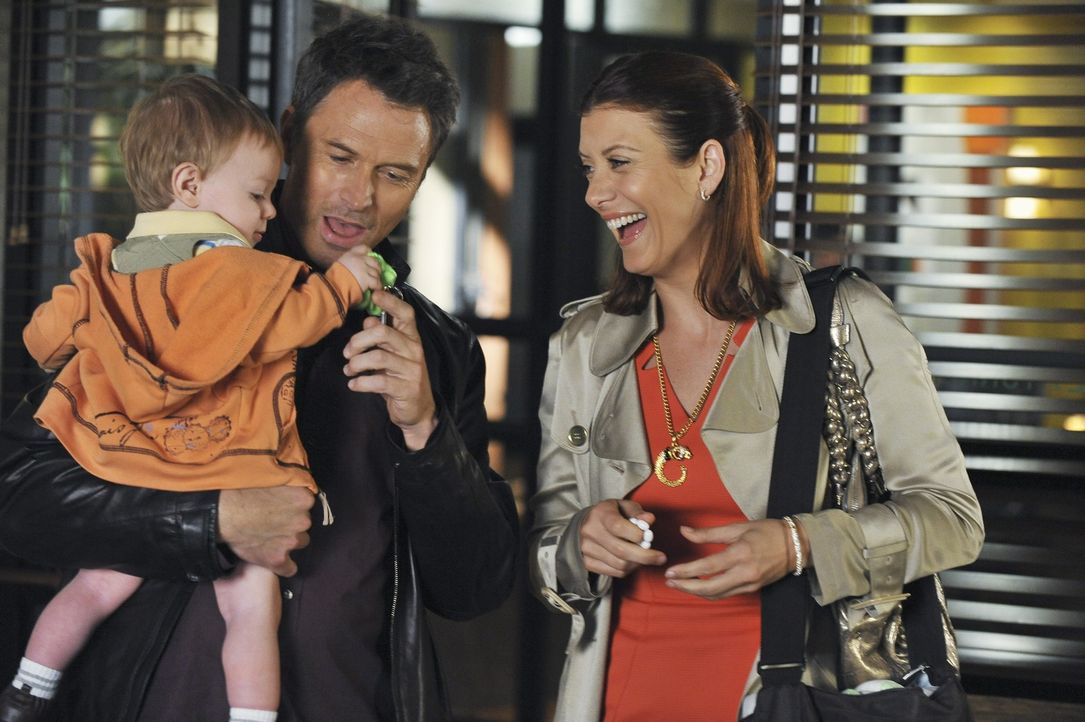 A spin-off of 'Grey's Anatomy,' 'Private Practice,' is a medical drama that follows Dr. Addison Montgomery (Kate Walsh), a neonatal surgeon, as she moves to Los Angeles to join a private practice. She continues to look for love and hopes to start her own family. It is also about her colleagues at the Seaside Wellness Center, as they balance their everyday lives with the heavy responsibility that comes with their job. We found that people who like 'Grey's Anatomy,' also liked this.
17. Operation Ouch! (2012- present)
'Operation Ouch' is a successful series for children, which is run by twin brothers and doctors Chris and Xand van Tulleken. The comedy series focuses on the human body and all that takes place in an Accident and Emergency Ward. It is informative and shares the challenges that doctors face while working with a patient. The series includes some exciting experiments that Drs. Chris and Xand encourage their young viewers to carry out. The doctors show the ongoing incidents at Alder Hey Children's Hospital, Royal Manchester Children's Hospital, and the Liverpool Hospital. They also follow rapid response teams that take care of medical emergencies at the patients' homes or in public spaces.
16. Life (2018)
As is true for other professions, undercurrents of corruption and politics are felt even in the medical field of work. This South Korean series follows a university hospital that struggles to remain true to its ideals as a private corporation takes over its functions. As true in most stories that we hear, the people who are hesitant to give up their principles usually cave and give in to more powerful forces. This story stands out as it is the hospital's team of doctors who come together to challenge and stand against those who try to turn the non-profit hospital into a money-making scheme.
15. Live Up To Your Name (2017)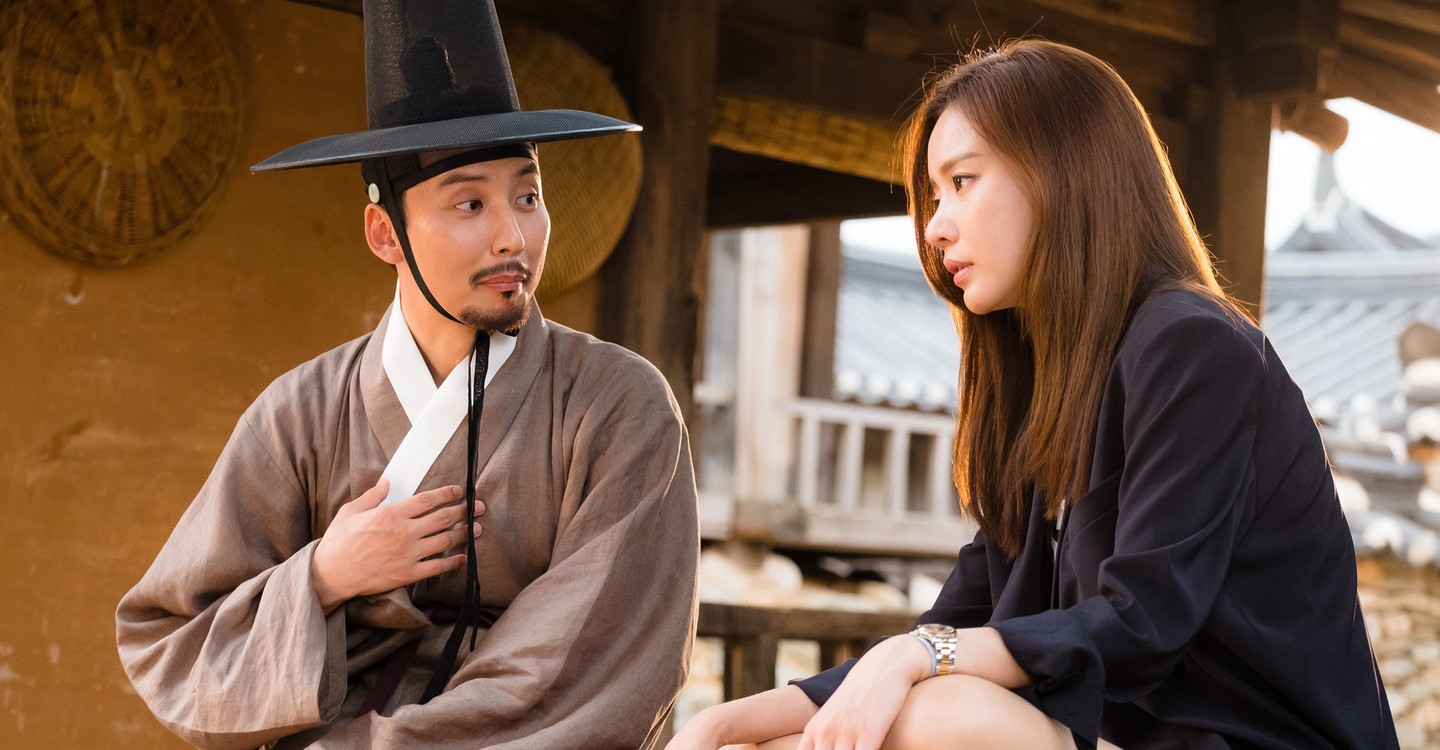 This South Korean series blends historical time travel with medical drama. Switching back and forth between present-day Seoul and the reign of the Joseon Dynasty 400 years ago, Heo Im (Kim Nam-gil) is an acupuncturist who tries to tie loose ends for himself as he unexpectedly travels through time to find himself in present-day Seoul. Dazed and confused, Heo Im meets Choi Yeon-kyung (Kim Ah-joong), a cardiothoracic surgeon in training at Shinhae Hospital. She, being a firm advocate for modern medicine and Heo Im a practitioner of traditional medicine, bring together two contrasting worlds. The tug of war between traditional and modern medicine is relatable to people all over the world.
14. Hart of Dixie (2011-2015)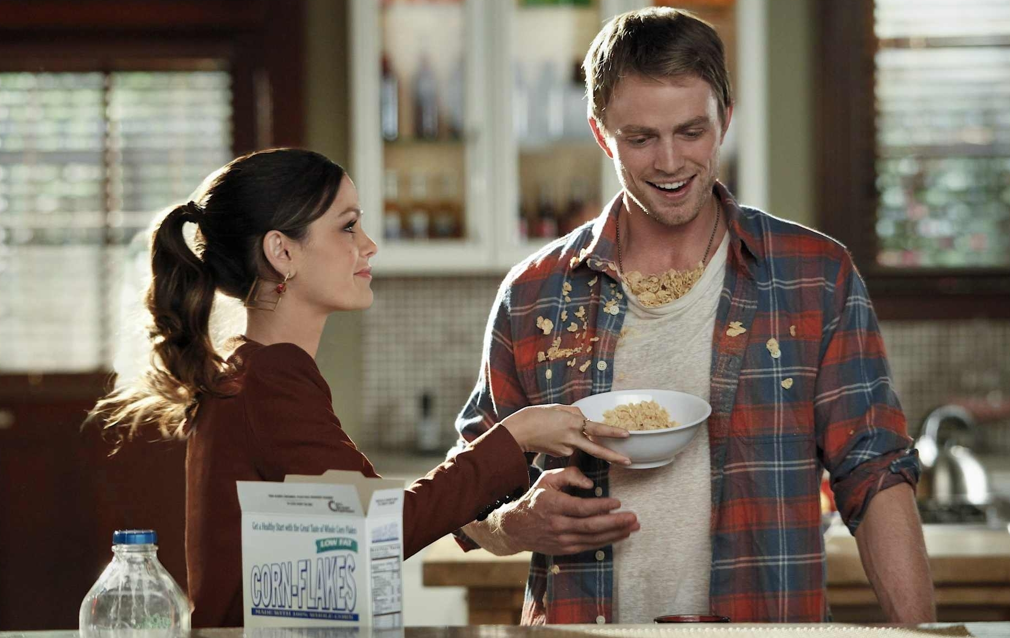 'Hart of Dixie' is more of a comedy-drama that surrounds the life of a young New Yorker, Zoe Hart (Rachel Bilson). It was her dream to be a cardiac-thoracic surgeon, but when all doesn't go as planned, she accepts an offer to work as a general physician in Bluebell, Alabama. She goes there to realize that the man who offered her the job is no more but has left his half of medical practice to her name, in his will. Steeped in more drama than the medical angle, it is still an enjoyable watch.
13. Unnatural Selection (2019)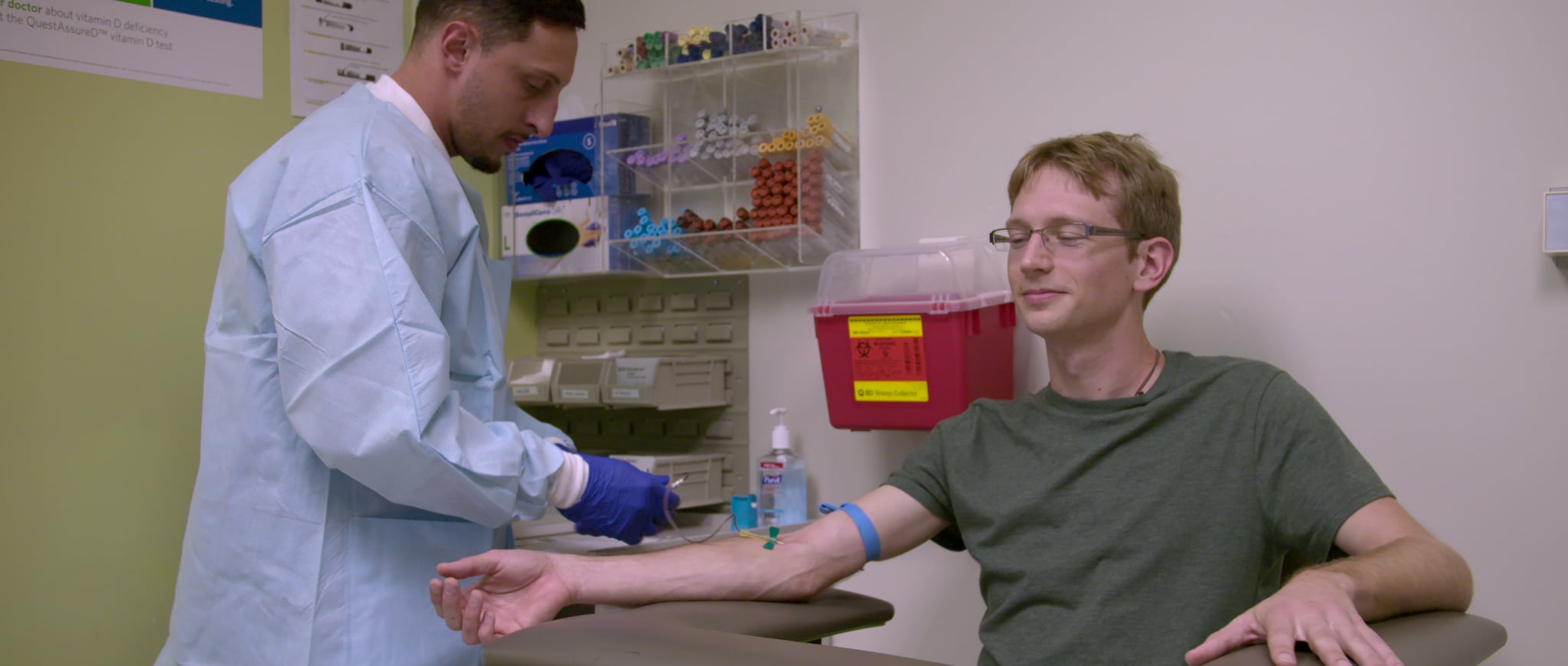 'Unnatural Selection' is a documentary series that takes us to a whole new level of "the future is now." With genetic engineering being more and more accessible, how do we really feel about it? It is this angle that is explored here. The series stirs up debates on biohacking and trait selection; what does it imply when it comes to morals, environment, and the social fabric of society. The realization that one can "edit" the very essence of our being is very unsettling. What most people worry about is that even when we think that we have thought of all the possibilities and challenges which may arise and ways to mitigate them- have we actually thought of "everything?"
12. Hospital Playlist (2020-present)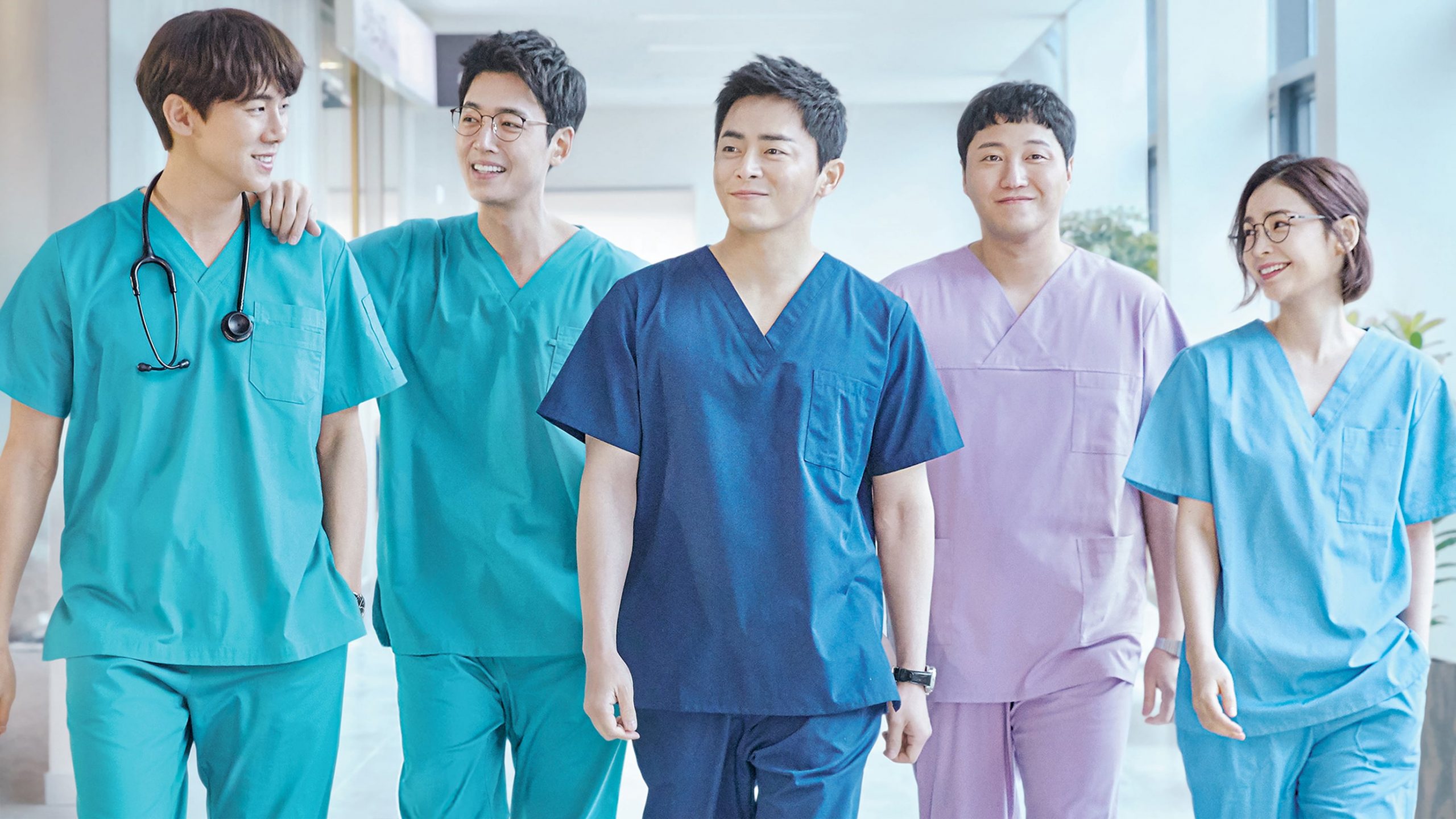 'Hospital Playlist' is a South Korean series that follows a group of friends who are medical professionals and have been together since their years in medical school. The series has particularly been praised for the way it is written and highlights the intricacies that come naturally to characters as they would in real life. The plot mostly follows how the doctors solve medical cases, and it does not get too caught up in their interpersonal dynamics. Directed by Shin Won-ho and written by Lee Woo-jung, the series became the ninth highest-rated Korean drama in the history of cable television.
11. Medical Police (2020)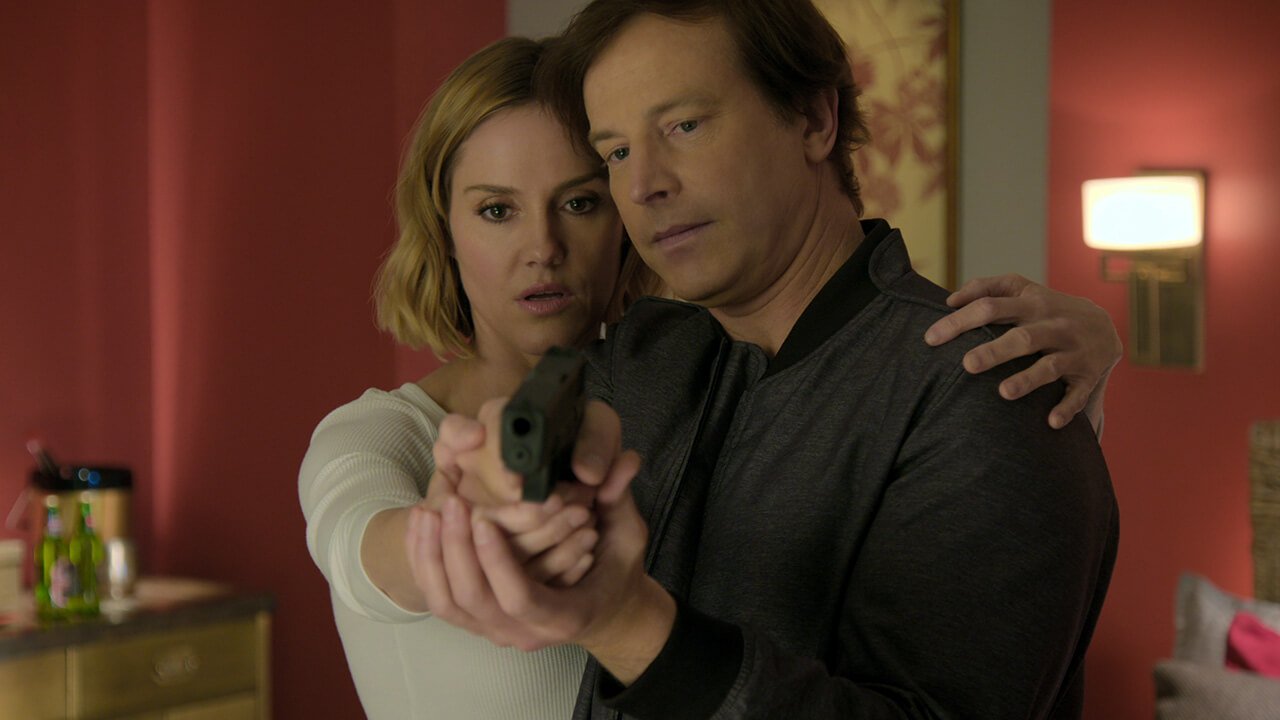 'Medical Police' follows two doctors who discover a virus, that threatens an outbreak of a pandemic. They are hired as government agents who must join the global race to find a cure. Uncovering deep secrets and conspiracy was not what Lola Pratt (Erinn Hayes) and Owen Maestro (Rob Huebel) expected to deal with. The series is a spin-off of the comedy 'Children's Hospital' and is directed by David Wain and Bill Benz.
10. Nurses Who Kill (2016)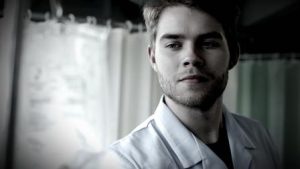 What is the opposite of a nurse healing a patient from whatever illness that has been laid upon him/her? It's a nurse killing a patient and leaving us wondering the mysterious and perhaps, unimaginable reason behind it. With medical, psychological, and criminal experts around the table, 'Nurses Who Kill' delivers a documentary series revolving around a set of murder cases, in which nurses have used their knowledge and position to end the life of one or more individuals. By analyzing their possible motives, connections, and the methods used for the final acts, we are given an informative piece of work that touches upon interesting and fascinating stories.
Read More: Best Holiday Movies on Netflix
9. Ratched (2020-present)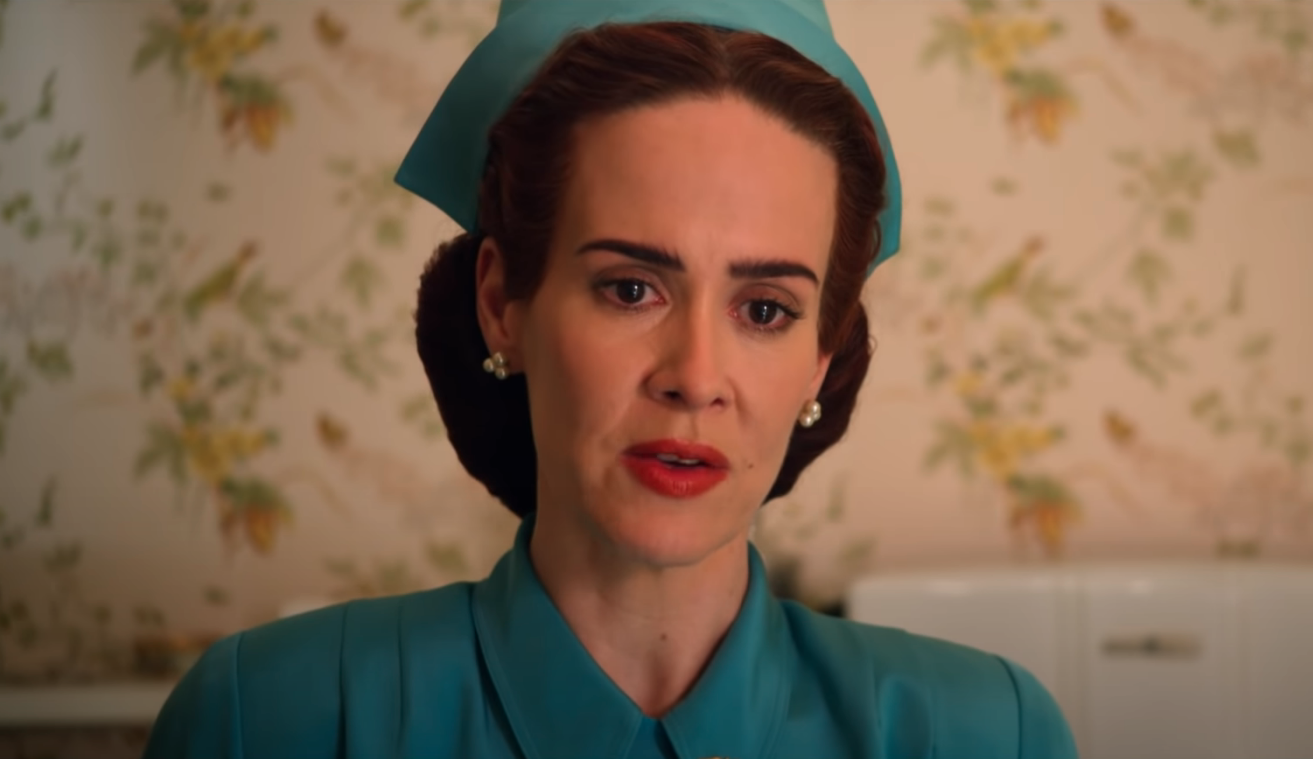 At a time when mental illness was looked at from a pathological point of view, the Lucia State Hospital, a leading psychiatric hospital, hires Nurse Mildred Ratched (Sarah Paulson). She comes across as the epitome of dedication, which is only a facade veiling a deeply disturbed mind. Based on Ken Kensey's 1962 novel, 'One Flew Over the Cuckoo's Nest,' the series highlights the way Nurse Ratched manipulates the mental health care system for her own interests. 'Ratched' throws light on the fragility of the human mind and the limitations of empirical science when it comes to gauging how the mind works. For psychology lovers, the series will definitely be memorable as it gives you ample to mull over.
Read More: Best Kidnapping Movies on Netflix
8. Diagnosis (2019)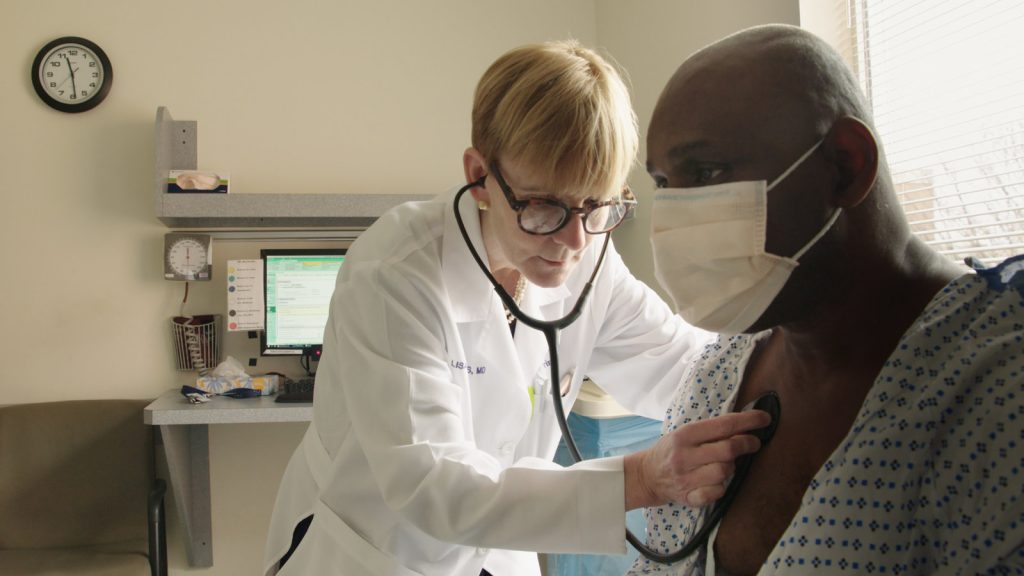 The human body is a mysterious thing, and even the best of doctors cannot always predict what is exactly the problem with it when some rather challenging cases come their way. What should they do when such a situation arises? Should they try to solve the case using various means that they have studied all these years? Or should they ask the general public for their opinion? If such a question is bothering you, the Netflix original series 'Diagnosis' is a show right up your alley. The show follows Dr. Lisa Sanders as she crowdsources the diagnoses for some of the most challenging cases that come her way. Interestingly enough, this series is inspired by a column Dr. Sanders used to write in The New York Times.
7. Charite At War (2019)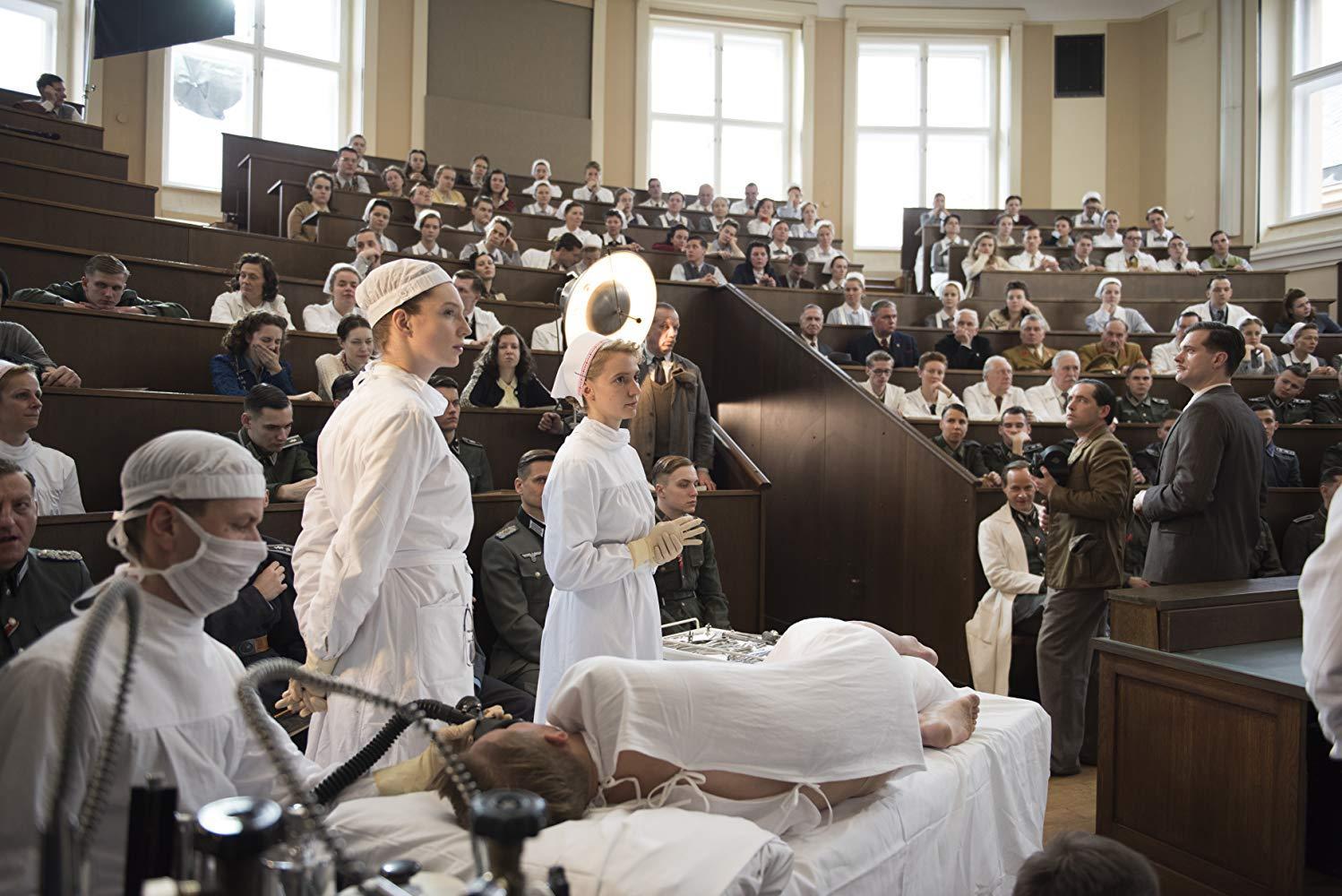 One of the most interesting medical shows you will come across on Netflix, this German series is set in a Berlin hospital during World War II. Within the course of the show, we get to see how the cruel policies of the Nazi government affect the lives of the doctors, nurses, students, and other medical staff associated with the hospital. A six-part miniseries, 'Charite At War' is the sequel of the German series 'Charite'. There is a constant air of mistrust that surrounds all the people associated with the hospital. While some of them subscribe to the policies of Hitler, some are strictly against the same. We also witness how the resources decline and facilities deteriorate as the war rages on and Berlin is devasted by the Allied powers. An interesting blend of fact and fiction, 'Charite At War' presents to us the problems which normal people have to suffer and the sacrifices they have to make while the powers that be continue fighting each other.
6. Nurse Jackie (2009 – 2015)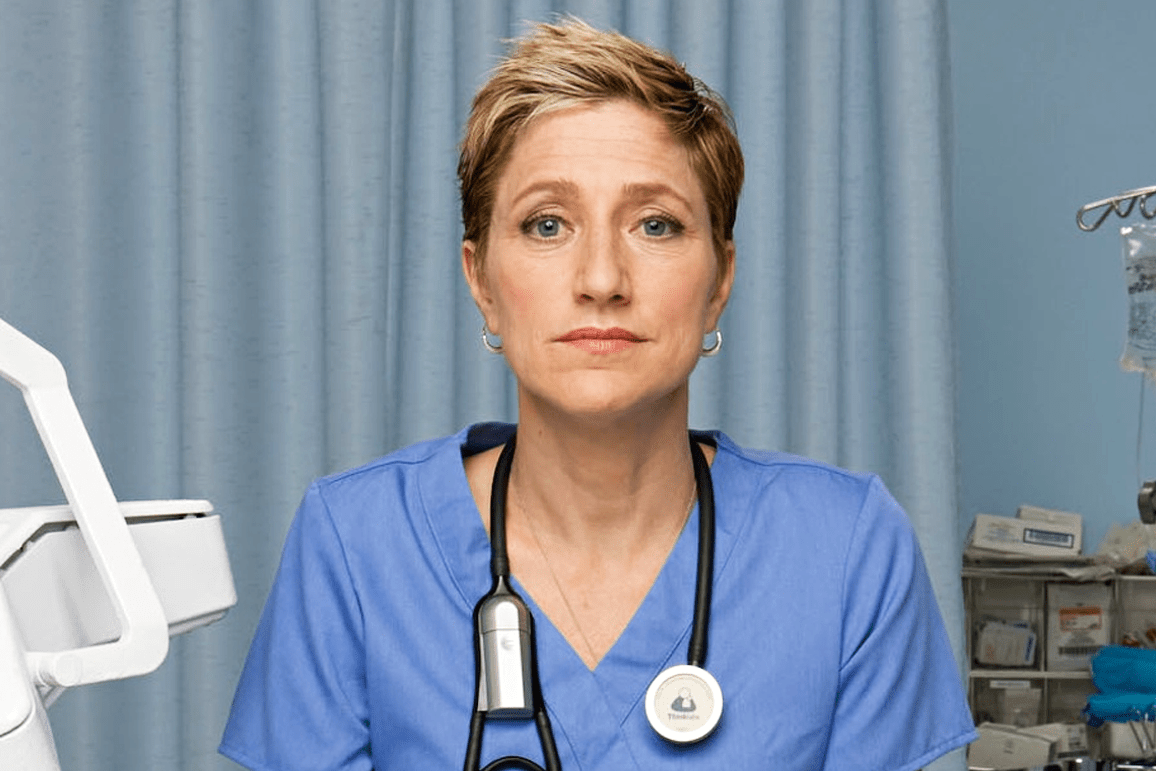 'Nurse Jackie' is a dark medical drama that also has elements of sharp, intelligent comedy. The show revolves around a strong and blunt emergency department nurse called Jackie Peyton. Edie Falco is outstanding in the role. With intriguing, well-written characters that push us to want to see more, the show revolves around the life-struggles of Jackie as she tries to balance her work with her family and affair, all whilst hiding an addiction to pain killers.
Read More: Best Kids Movies on Netflix
5. Virgin River (2019-present)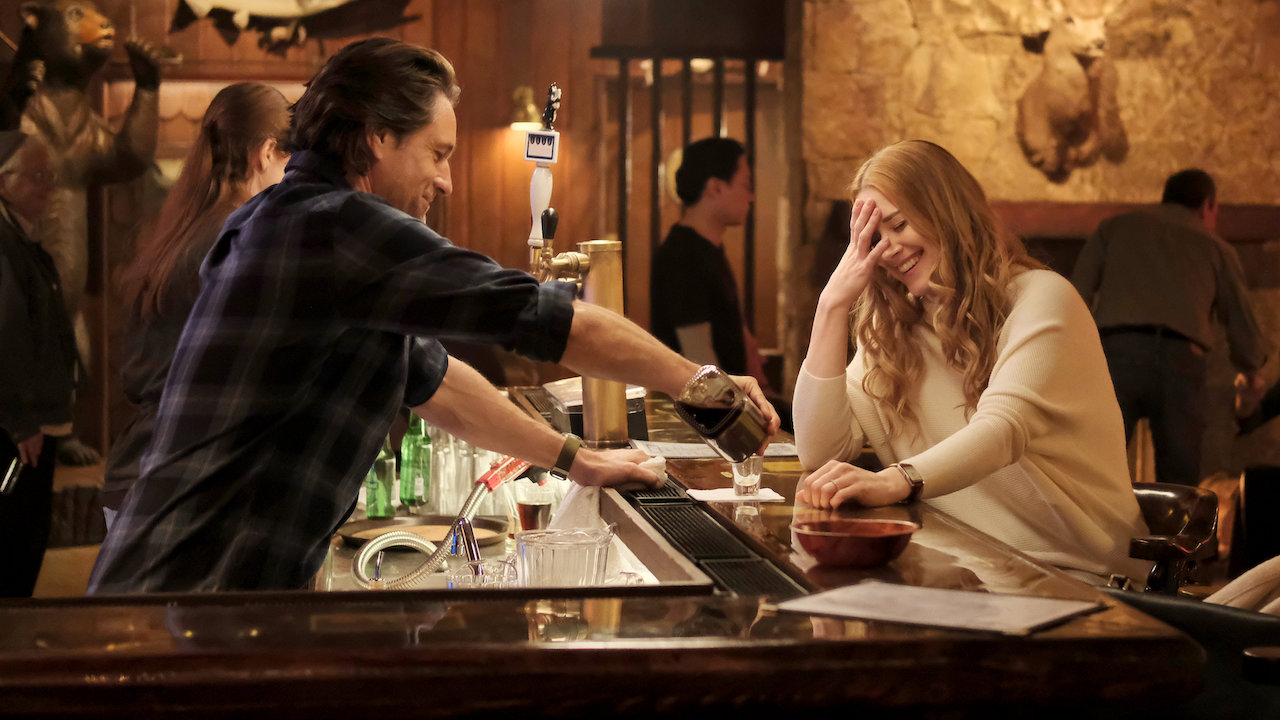 Set in the beautiful and serene Virgin River, Melinda "Mel" Monroe (Alexandra Breckenridge) moves from a big city to work as a nurse and midwife in the town that desperately needs more professionals like her. With hopes of getting a fresh start at life and leaving behind painful memories, Mel is a nurse practitioner who answers an advertisement that lands her a job with Vernon "Doc" Mullins (Tim Matheson) in Virgin River. Although at the heart of it, the series is a romantic drama, it does not shy away from showing us the various healthcare-related issues that a remote town grapples with. Mel and Doc have to deal with the situations creatively and with a sharp presence of mind.
Read More: Best Sci-Fi Movies on Netflix
4. Lenox Hill (2020-present)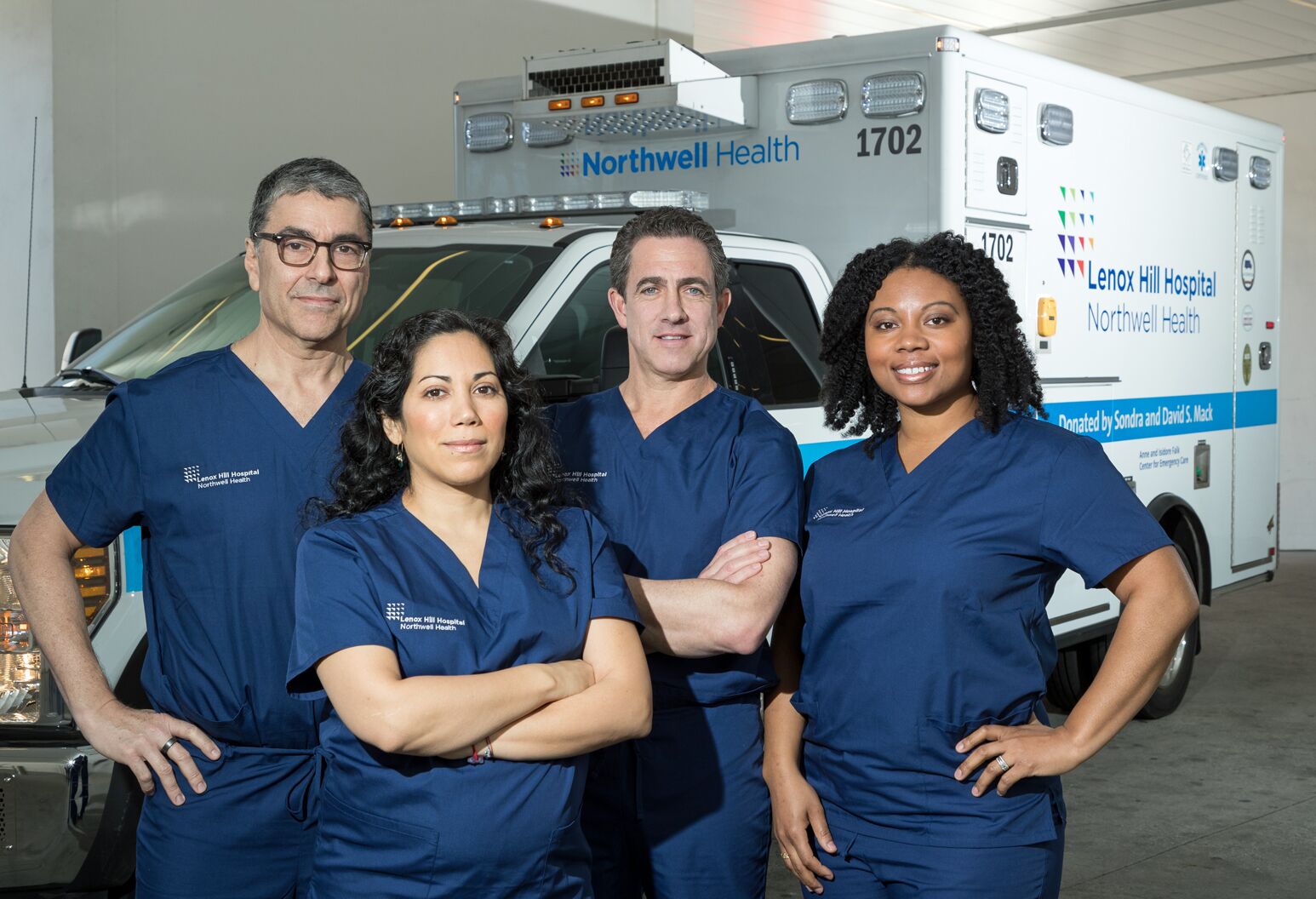 This documentary web series follows four medical professionals at the Lenox Hill Hospital in Manhattan. 'Lenox Hill' takes an intimate look at the life of two neurosurgeons, an emergency room physician, and a Chief Resident obstetrician and gynecologist. The series has been very well received as it not only shares information but shows a very human dimension to the profession. To be a person who heals means to be able to empathize with those who come to you for help. Taking every day as it comes, these healthcare professionals take us through what goes on in the mind of the person who you put your trust in. It shows us what it means to experience joy, loss, failure, and miracles daily. Without coming to any conclusions regarding the current state of healthcare, it provides enough information for viewers to develop their own understanding.
Read More: Best Trippy Movies on Netflix
3. The Night Shift (2014 – 2017)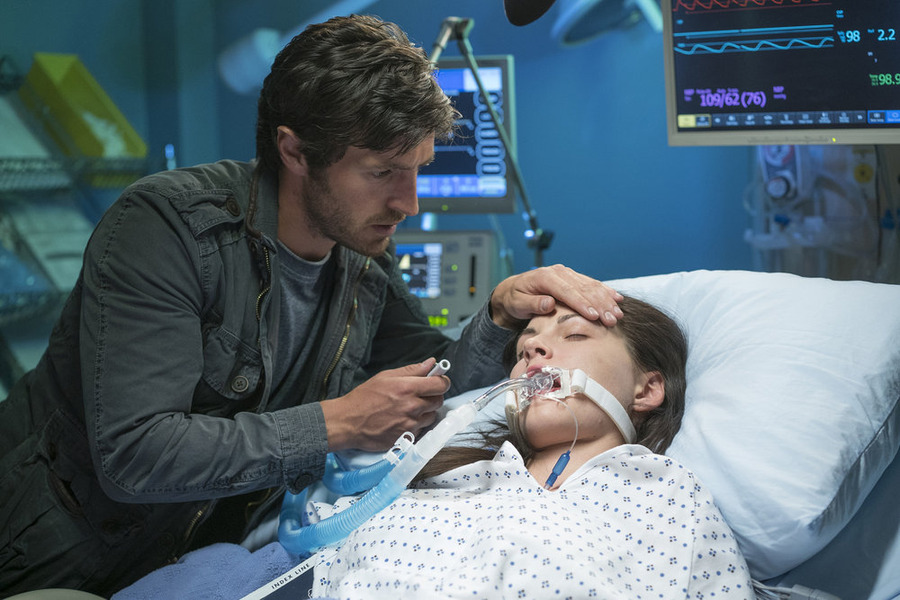 In the style of the medical drama 'Grey's Anatomy', here's a fresh approach to a similar type of setting where characters must surpass the obstacles of life which can lead some to the top and misdirect others to the bottom. With four seasons waiting to be binge-watched, here's a story filled with drama that will grab one's attention until all needs of entertainment are satisfied to the last drop. With a set of characters backed up by great performances, we are brought into the chaotic world of San Antonio Memorial Hospital's night shifts at the emergency room. There's a rebellious former army-medic, a doctor trying to move up on the ranks-ladder, another dependent on his father's fame, and a lot of other characters to get accustomed to on this medical adventure.
Read More: Funniest Movies on Netflix
2. Call The Midwife (2012 – )
Starring a group of wonderful and talented women, 'Call The Midwife' is a successful period drama based on the memoirs of Jennifer Worth, a British nurse who had worked as a midwife in the East End of London during the late 1950s and early 1960s, the same place and time the show is set in. Approaching a variety of important social issues such as abortion, poverty, miscarriages, homosexuality, and many other themes, it is a beautifully written, performed, and constructed show recounting the lives of a group of midwives working in an underprivileged and poor area, where medical problems often arise and historical events eventually influence their everyday activities and working conditions.
Read More: Best Classic Movies on Netflix
1. Grey's Anatomy (2005 – )
'Grey's Anatomy' has been currently running for more than a decade and can be considered one of the most popular medical shows of all time. I'm sure everybody has heard of it and seen the face of actors such as Ellen Pompeo, Sandra Oh, or Patrick Dempsey, even if just for a minute or two when turning the TV at prime time on. Having won numerous awards over the years and gathered an immense amount of loyal watchers, it is the second-longest medical show. It's an incredibly well-written, thematically ambitious show that will surely find a place in your all-time favorites list.
Read More: Best Crime Documentaries on Netflix