The most famous movies of Brie Larson are Short Term 12 and Room. Even though Brie Larson is particularly new to the industry and hasn't done a large number of big banner movies; she has proved herself by winning an Oscar and Golden Globe for her brilliant acting in the movie Room. Brie has done few films as a leading lady, but whatever she has done she has proved herself to be a solid candidate for a long-lived career in the tinsel town. So much so that in spite of her apparent inexperience in the superhero genre she has been selected to portray the immensely significant role of Miss Marvel in Marvel Cinematic franchise. As such Brie Larson, our gorgeous blonde beauty, will have an essential part in Marvel Phase Three and the upcoming Avengers movies. Until those chartbuster films arrive, however, please enjoy the list of top 10 Movies of Brie Larson till date.
10. Free Fire (2016)
Free Fire, just like its name is based on a situation where everyone is firing at everyone else. Confused? You should be. Two gangs along with the mediator Justine (Brie Larson) are meeting each other at a diner to exchange guns and money. The meeting becomes exciting when a small personal trigger causes them to start shooting at each other. With several third parties entering the equation to kill the two gangs, the comedy ensues. I won't say that this movie was a mistake for Brie Larson because that is very apparent. However, it introduces her to the comedy genre, giving her a much-needed exposure other than her usual profound roles. To gradually move from Teen drama towards light Teen comedy, she would need more experiences such as this.
9. The Gambler (2014)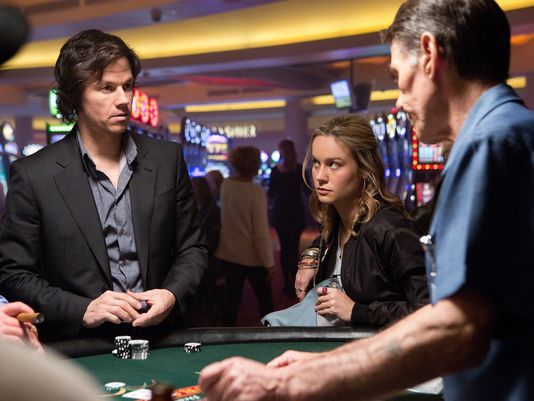 Jim Bennett (Mark Wahlberg) is an English professor who has a bad habit of gambling all his money away. His cavalier attitude towards life is what constantly gets him in trouble in spite of his above-average intellect. While visiting a casino with a student Amy (Brie Larson) on whom he has developed a crush, he ends up losing a considerable amount of money. Jim gets kidnapped, and Amy leaves her. From there a race starts with Jim trying to pay all his money back in time, and his adversaries trying to catch him. Amy is stuck in the middle trying to find out if Jim's feelings for her are genuine.
8. Just Peck (2009)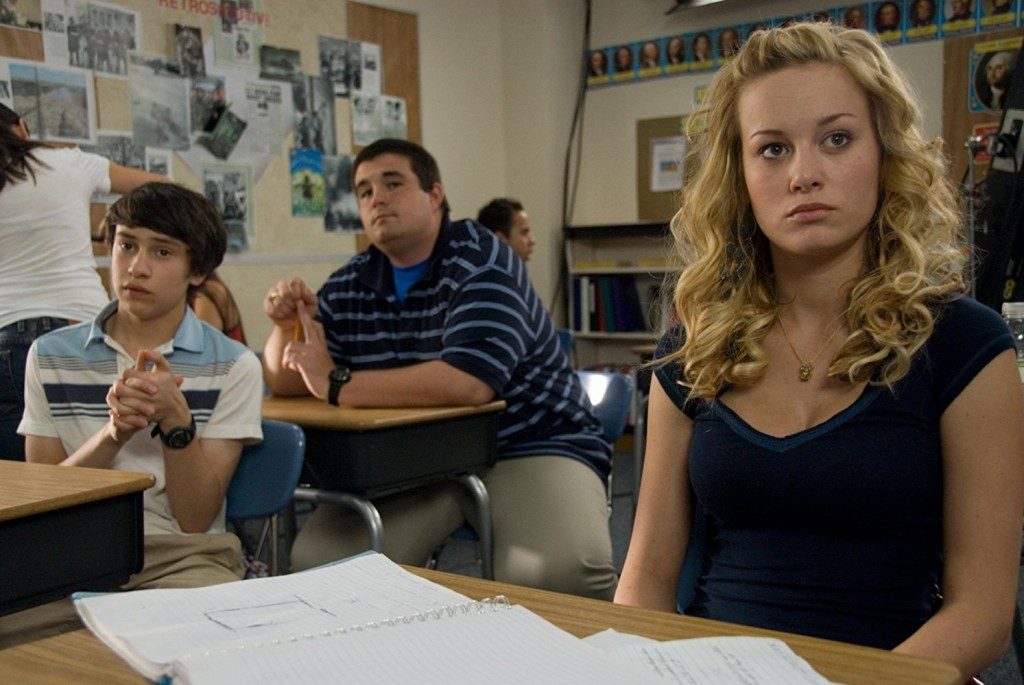 Michael Peck is an awkward teen with no talent except his seeming disinterest in social interactions. However, when Peck falls for a cute and gorgeous senior Emily (Brie Larson) who reciprocates his feelings, he is suddenly plucked out of obscurity and becomes the new hot thing in school. To jolt him further his parents force him to enter the Science fair. Knowing it is not his cup of tea, Peck plans something which will not only win him Emily's ultimate affection but also mark his name in the school's history.
7. Unicorn Store (2017)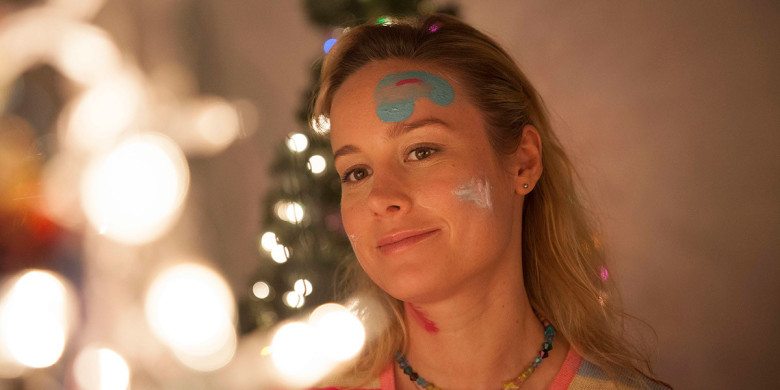 With a double whammy, Brie Larson at the same time stars in and directs the teenage comedy Unicorn Store. Having been released just last year, it marks the career growth that the American beauty is trying to achieve with each coming year. The directorial debut of Oscar-winning actress begins with a girl Kit who is having a quarter-life crisis. Having been thrown out of art school, she lands a temp job which doesn't suit her artistic endeavors. Kit's life has become hard to bear and her parents, as usual, are disappointed. Basically, she's jacked. Redemption comes in the form of a mysterious Salesman -played by Samuel L. Jackson- who sells only unicorns. To prove she is worthy of buying the mythical being she has always dreamt of possessing, Kit will have to go through a gauntlet of tests. Will she be successful?
6. Tanner Hall (2009)
Fernanda (Rooney Mara), Kate (Brie Larson) and Lucasta (Amy Ferguson) have entered their senior year in the all-girl boarding school called Tanner Hall. The three friends are your typical teenagers who don't care about their future and are more interested in boys and good-looking male teachers. However, when Victoria (Georgia King) a troublemaker enters the equation, the trio has to recuperate from the constant damages put on by the sinister girl on their life. Their friendship stands on a crossroads at a time when they need to make one of the most important decisions of their life.
Read More: Most Exciting Upcoming Marvel Movies
5. 21 Jump Street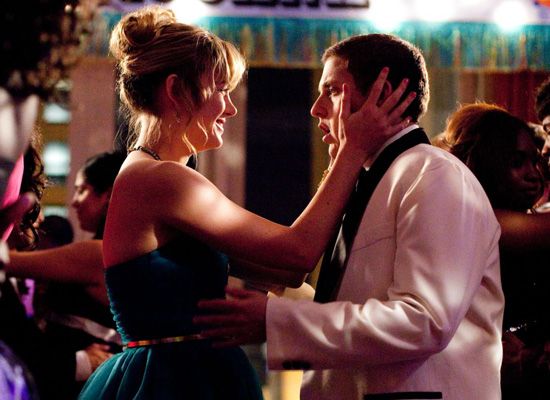 Schmidt (Jonah Hill) and Jenko (Channing Tatum) are two police officers who were high school friends. Being partners, they are pretty much alike in their failure to have any impact on the cases they are given. In an attempt to improve their image in the department the unsuccessful bunch jumps at the opportunity to infiltrate a drug ring which is selling cocaine to teenagers. As undercover students, they enter a high school where Schmidt meets the love of his life Molly (Brie Larson). Will the three be able to bust the perpetrators, or Schmidt and Jenko again end up as the failures they are?
4. Kong: Skull Island (2017)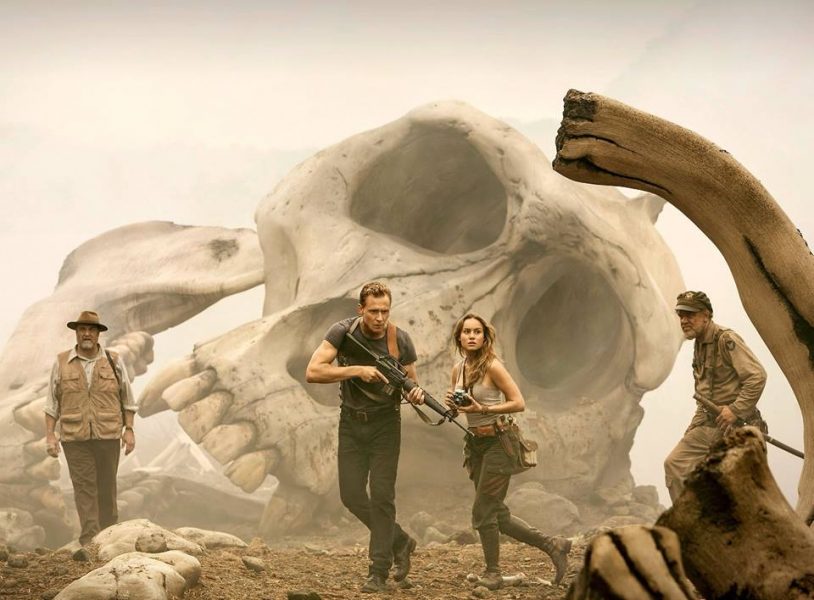 The giant gorilla who had destroyed the Empire State Building with one climb has returned. Venturing out into a place where nature's biggest secret is hidden, humans including Mason Weaver (Brie Larson) and James Conrad (Tom Hiddleston) are trying to get to it in an attempt to understand who or what created it. However, it turns out to be a bad idea when the confrontation with the king of the jungle happens. The peaceful science expedition ends up in a story where few dumb people went out looking for their death. Welcome to the Skull Island where the King Kong lives.
3. The Glass Castle (2017)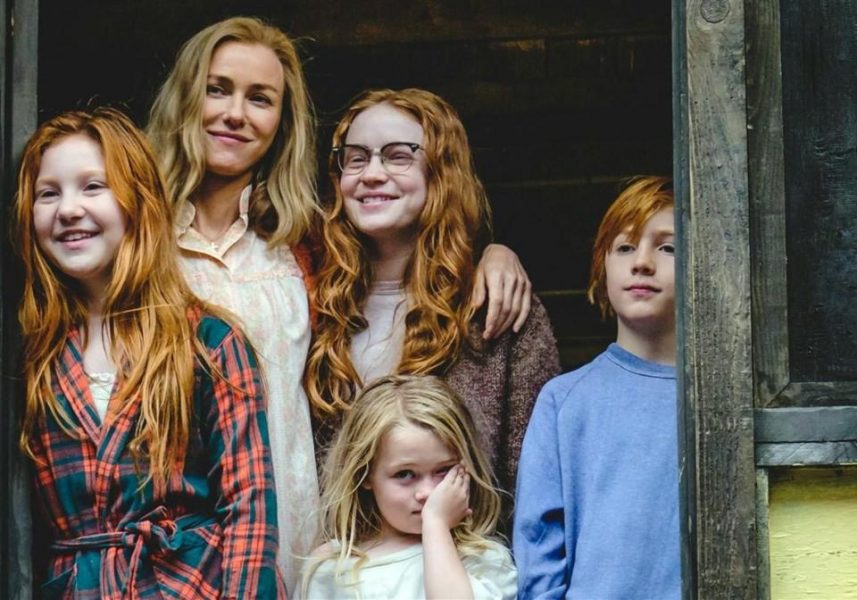 Brie Larson returns to work with the Short Term 12 director Destin Daniel Cretton to star in a coming of age film. Ideally suited for an actress of Brie Larson's temperament and talent, this movie tells the story of a young girl who has an alcoholic father and an eccentric mother who wants to be an artist. Though they are poor, their imagination and the various adventures with their simple life is what gives them solace and this movie its much-needed juice.
2. Short Term 12 (2013)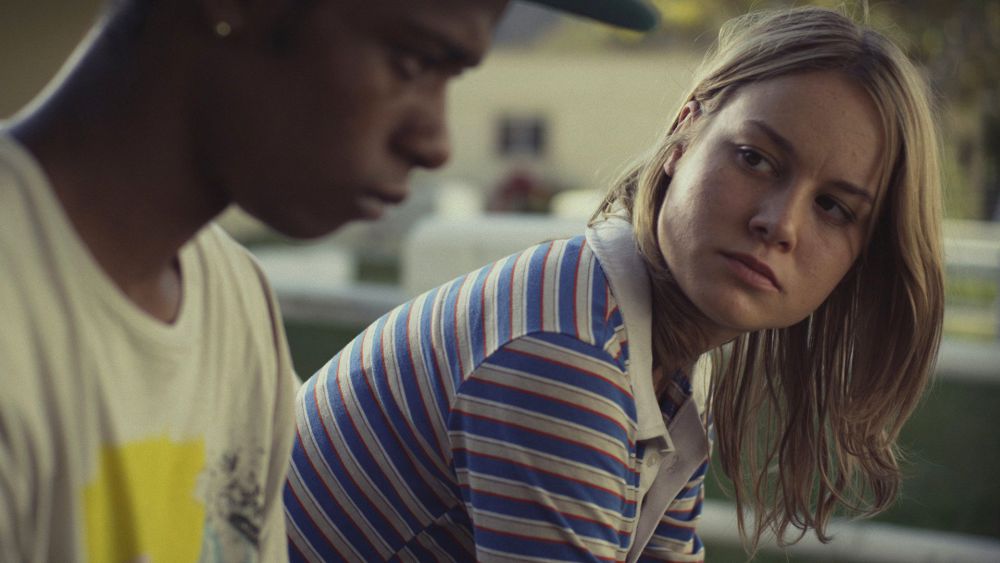 An attendant Grace (Brie Larson) in a group home for at-risk teens has the difficult job of handling children who don't have a home to go to or like their new resident Kaitlyn don't want to go back to home. Peaceful at the outside and in a relationship with one of the other attendants, Grace wants nothing but to make sure that these kids get a better future and she gets some happiness in her twisted life. Battling the demons of her past along with Kaitlyn who is dealing with her father's sexual abuse, both of them take one step at a time towards collective sanity.
1. Room (2015)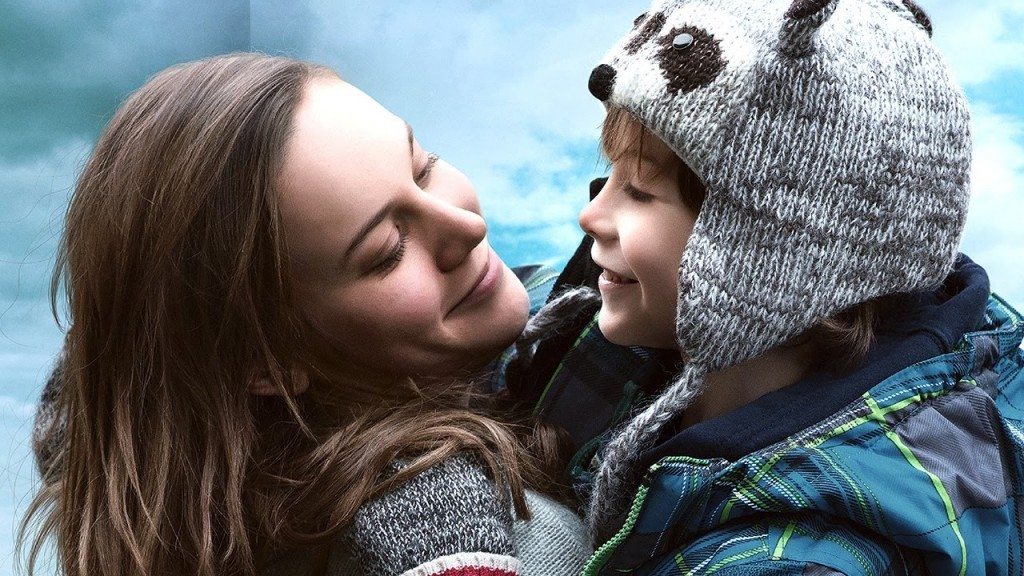 Jack is an inquisitive and curious five-year-old who has been living with his loving mother Joy (Brie Larson) in a room since he was born. Having raised his only child in captivity all these years, Joy wants nothing but to give him a life, as normal as possible. With her vivid imagination Joy caters to Jack's constant questioning, and fulfills his every curiosity with a euphemism. But when Jack gets restless, both of them attempt a risky but necessary escape from the confinement. For her terrific acting in this movie, Brie Larson got her one and only Academy Award. Well you know what they say right: one is sufficient.
Read More: Best Superhero Movies of All Time