When two Oscar winners are cast together in a finely crafted show, magic is bound to happen. And this is exactly what happened when Michael Douglas and Alan Arkin joined forces for the Netflix original comedy, 'The Kominsky Method'. Douglas' character, Sandy Kominsky, is the protagonist of the show. He is an aging acting coach based out of Los Angeles. His close friend and agent is Norman Newlander (Arkin). The two of them understand that they are getting too old for the glitz and glamour of Los Angeles, but still, hold on to their charm and the will to enjoy life to the fullest. They keep making each other laugh as they navigate through life in the City of Angels.
The series received immense praise from critics and even won the Golden Globe Award for Best Television Series – Musical or Comedy and Douglas was awarded the Golden Globe Award for Best Actor – Television Series Musical or Comedy. If you enjoyed watching this series and are looking for more such funny, entertaining shows, then we've got you covered. Here's the list of best shows similar to 'The Kominsky Method' that are our recommendations. You can watch several of these series like 'The Kominsky Method' on Netflix, Hulu or Amazon Prime.
7. Sex & Drugs & Rock & Roll (2015-2016)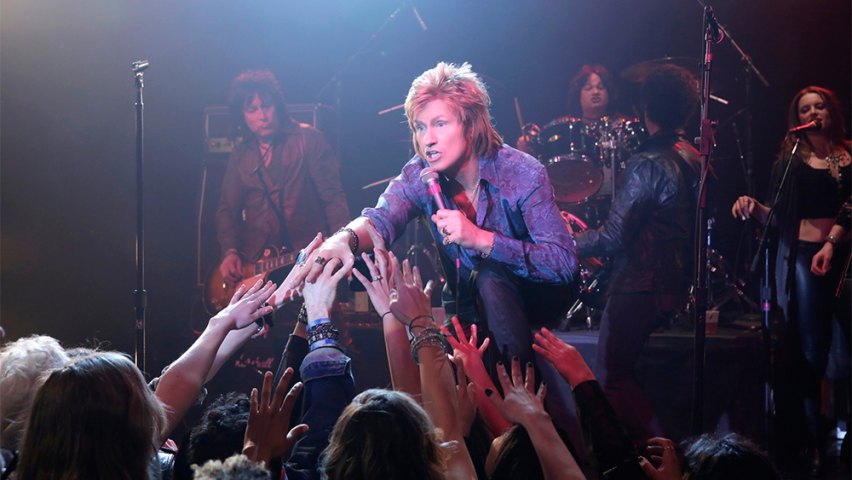 Denis Leary is the creator and lead actor of this series, which is about an English rock band that has been out of the spotlight for a long time. The character Leary plays is called Johnny Rock. He was the lead singer of the band during their prime. His daughter, Gigi, decides to revive the band once again. But the major challenge that the band faces is that Gigi does not want her father to reprise the role of lead singer as she wants to do it herself. The story depicts how these veterans, whose days of fame are already behind them, match up to the intensity of a young vocalist and once again try to revive their dream. The show received mixed reviews from critics and was canceled after two seasons.
6. Louie (2010-2015)

'Louie' is a show based on the life of the famous American comedian, Louis C.K. Though now disgraced after his cases of serial sexual misconducts came to light, during his prime, C.K. was a master of his craft. The lead character of the show is just like Louis, albeit not as successful. He is a divorced father of two daughters and is finding it really hard to balance his life as a single parent along with being a stand-up comedian. The series also features a number of stand-up routines which Louie performs inside comedy clubs. Unlike the general stand-up shows that we see, the bits here are shot from the audience's perspective. Each episode serves as a standalone story despite sometimes there being over-arching plot points. The show is shot like an independent movie, and this has led many viewers to compare it to the films written and directed by Woody Allen. The series received widespread critical acclaim as well.
5. Grace And Frankie (2015-)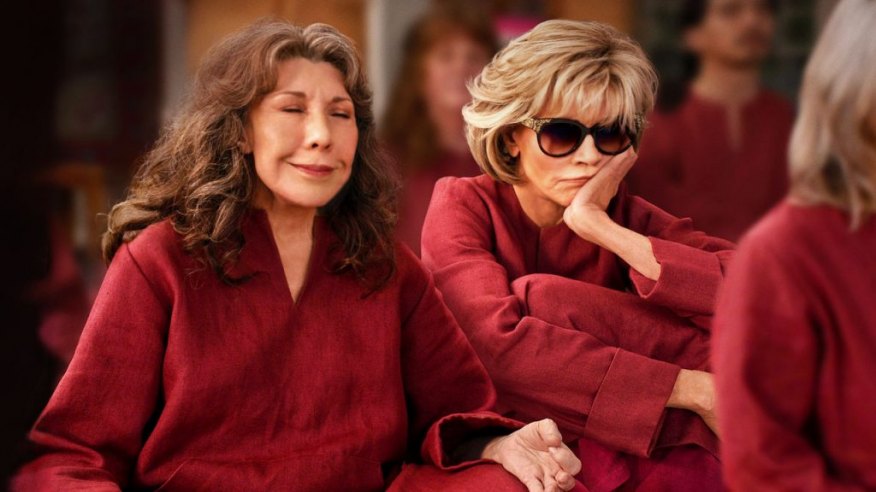 Co-created by Marta Kauffman, one of the creators of the iconic show 'Friends', 'Grace And Frankie' is a tale about two elderly women who become friends in their old age and how they manage to live together and protect each other from all the adversities that they see in the world around them. The two central characters of the show are played by Jane Fonda and Lily Tomlin. Grace is a super-rich cosmetic mogul whereas Frankie is a school teacher. They meet each other when their husbands figure out they are homosexual and are attracted to each other. When these two men move in together, Grace and Frankie start spending more and more time together. They develop a unique bond and help each other traverse through their new phases in life. The first season of the series received mixed critical acclaim, while all the subsequent seasons were highly praised by both audiences and critics.
4. Graves (2016-2017)
Joshua Michael Stern is the creator of this series, which is about a former American president who goes on a strange journey 20 years after the end of his presidency. Famous American actor Nick Nolte plays the lead character of this show, named Richard Graves. The story begins with Graves' realization that whatever he did during his term as President was quite detrimental to the Americans and thus he needs to now rectify his mistakes. So he comes up with the idea of traveling throughout the country and undoing all the wrong things he has done. Meanwhile, his wife embarks on a political career of her own. The series received mixed reviews and the network, Epix, had to cancel it after two seasons.
Read More: TV Shows Like Dear White People
3. Atlanta (2016-)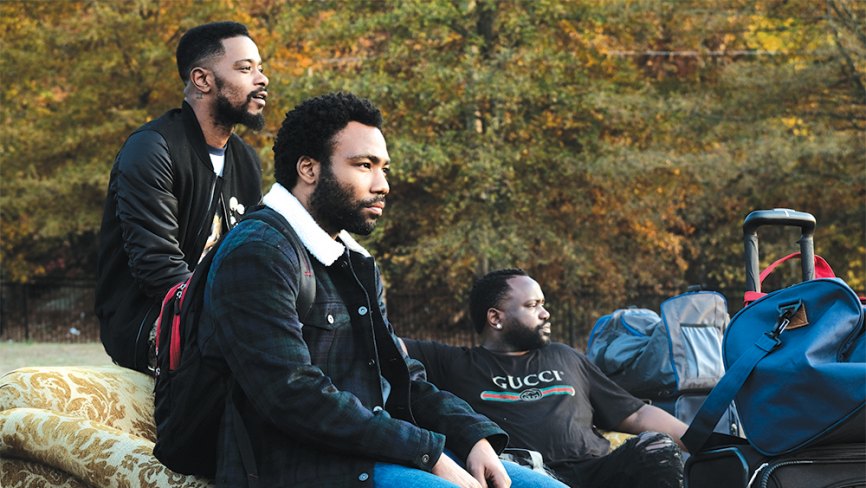 Created, written, and starring Donald Glover, 'Atlanta' is one of the most unique comedy shows on television. Story-wise, the show is quite similar to 'The Kominsky Method. It is about two cousins who are trying to make it big in the Atlanta hip-hop market. Glover's character is called Earnest "Earn" Marks. He is a dropout from Princeton and is the manager of his cousin, the rapper Alfred "Paper Boi" Miles. The story centers around the difficulties Earn faces in his life with his girlfriend and the young daughter they have while also trying to set up gigs for Alfred.
However, Earn is not a professional manager with vast experience and hence can hardly figure out lucrative deals for his cousin. But Alfred has always been supportive of Earn. However, his patience begins to wane slowly. Even other artists advise him to look for better management if he truly wants to make it big. The show won two Golden Globe Awards for Best Television Series – Musical or Comedy and Best Actor – Television Series Musical or Comedy for Donald Glover, along with two Primetime Emmy Awards for Outstanding Lead Actor in a Comedy Series and Outstanding Directing for a Comedy Series.
Read More: TV Shows Like You
2. Master Of None (2015-2017)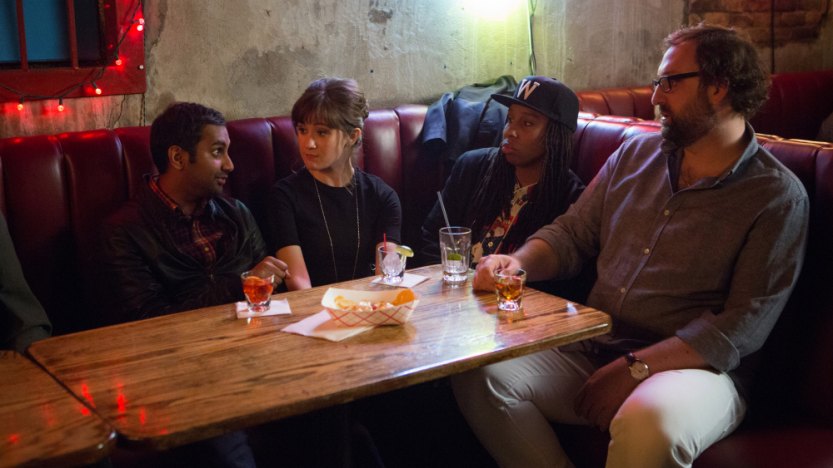 While 'The Kominsky Method' is a story about an acting coach trying to have a career in Los Angeles in his old age, 'Master Of None' is a series about a struggling immigrant actor in New York. Aziz Ansari and Alan Yang are the creators of the series. Ansari plays the role of an Indian actor, Dev Shah, who is around 30 years of age and is trying to find some prominent acting job, unlike the television commercials he keeps on doing. The unique aspect about the series is that it seems deeply influenced by the works of famous directors like Federico Fellini and Michaelangelo Antonioni. There are also numerous references to classics of world cinema throughout the show. 'Master Of None' was loved by critics, and they praised the show because of its interesting humor, writing, and inspiring cinematography. Ansari won a Golden Globe Award for Best Actor in a Television Series – Musical or Comedy, along with three Emmy Awards for Outstanding Writing for a Comedy Series.
Read More: TV Shows Like Safe
1. Better Things (2016-)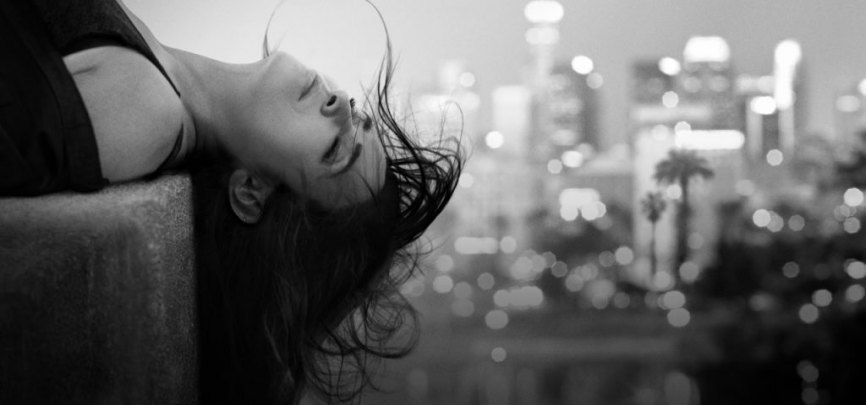 Created by Louis C.K. and Pamela Adlon, 'Better Things' is about an actress who has divorced from her husband and now has to continue her work while raising three daughters on her own. The premise of the show is pretty similar to Louis C.K.'s other famous series 'Louie', although the latter featured a lot of stand-up comedy bits. The lead character of the series, actress Sam Fox, is played by the show's co-creator Pamela Adlon. The series beautifully explores what it truly means to be a single mother, taking in all its nuances, while also making the tale a humorous one. It got unanimously positive reviews when it was released and was hailed as one of the finest comedy shows to have been on television in quite a long time.
Read More: TV Shows Like When They See Us