'You', the stalker-slash-serial-killer Netflix Original, introduces us to Joe Goldberg (Penn Badgley), an eccentric librarian. However, before you concentrate too much on the character's high cheekbones and alluring voice, let's halt you for a moment here. Joe is not the typical introvert guy with a deep, sexy accent. He comes with a hidden killer instinct, propelled by his disdain towards society — to fake, self-obsessed, social-media-owned inhabitants. Well, the irony is that the narcissistic Joe often resorts to social media to sharpen his own stalking skills.
The story mainly revolves around Joe, who holds an unforgivable attitude toward people who he believes are a bane for society. He falls for a creative, aspiring writer and grad student, Guinevere Beck when she visits his bookstore. And thus begins his endless stalking exercise. Joe grows increasingly irritated with Beck's Ivy League gang of girlfriends. Within his head, he constantly berates them. But he fiercely loves Beck, so much that he ends up killing her boyfriend, who, according to Joe, does not deserve her. His cyberstalking levels increase so much that he slowly starts keeping a tab on each of Beck's activities.
Based on the Caroline Kepnes eponymous novel, 'You' was highly successful upon its release. Addictive and binge-worthy, the show delves deep into protagonist Joe's toxic behavior and his growing obsession with Beck. It, in fact, it gets quite creepy when you watch him hovering in front of her window and tracking her daily schedule. But still, you cannot help but admire Joe's enigmatic persona, making him the perfect, alluring antagonist.
So have you watched the show yet? If you are late to the game, worry not. You can still catch it on Netflix. And if you already have finished watching or re-watching it, then you might be looking for more such dark, binge-worthy titles that explore similar ideas and concepts. So, here's the list of best shows similar to 'You' that are our recommendations. You can watch several of these series like 'You' on Netflix, Hulu or Amazon Prime.
12. Eye Candy (2015)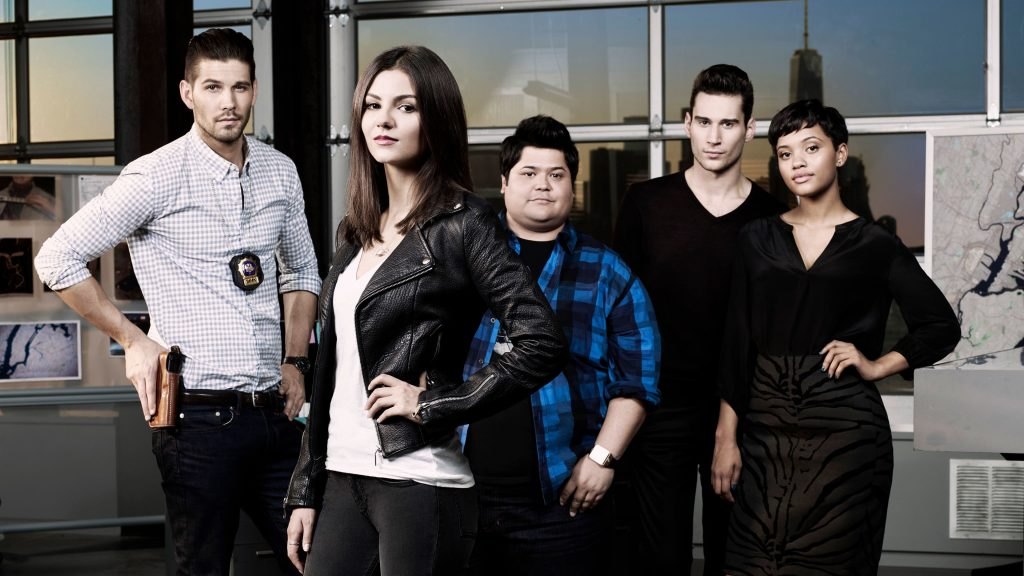 'Eye Candy', starring Victoria Justice, is an MTV show that introduces us to a private detective, Lindy Sampson, who is on a hunt for a serial killer who kills his victims after sending a post-date text. The latter becomes fascinated with Sampson. Meanwhile, Sampson looks forward to going on a date with him so that she can finally apprehend the murderer.
11. Killing Eve (2018-)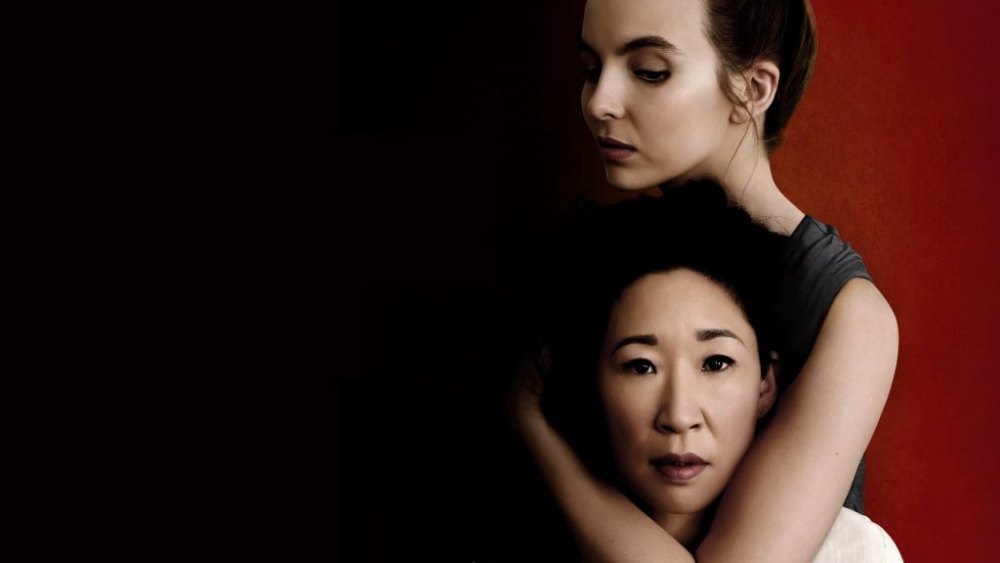 Eve Polastri is an intelligence officer who has been assigned to track the whereabouts of Villanelle, a globally known, notorious serial killer. But Eve has to finish her job before Villanelle gets to her first. As the episodes unravel, you see that both of these characters become fascinated with each other, to the point where Eve wants Villanelle to stalk her.
10. Bates Motel (2013-17)
'Bates Motel', created as a modern-age prequel to Alfred Hitchcock's 1960 film Psycho, revolves around the lives of Norma and Norman Bates, prior to the events depicted in the movie. The story slowly progresses to portray a somewhat uncomfortable mother-son bond. It also gives the backstory of Norman's psychological damage, and depicts how he transforms from a meek, charming young boy to a psychopathic killer.
9. Gypsy (2017)
The Naomi Watts starrer, 'Gypsy' might be one of the most underrated psychological thrillers yet. This Netflix original is about Jean, a therapist in New York with a seemingly perfect life, a loving family, and a successful practice. However, she has incidents from her past where her professional life and personal fantasies become blurred. Even now, after she meets the devastated ex-boyfriend of Sidney, she begins stalking her at the latter's workplace. Jean immediately becomes fascinated with Sidney and her strong desire for her starts impacting her life and the lives of those around her.
8. Pretty Little Liars (2010-17)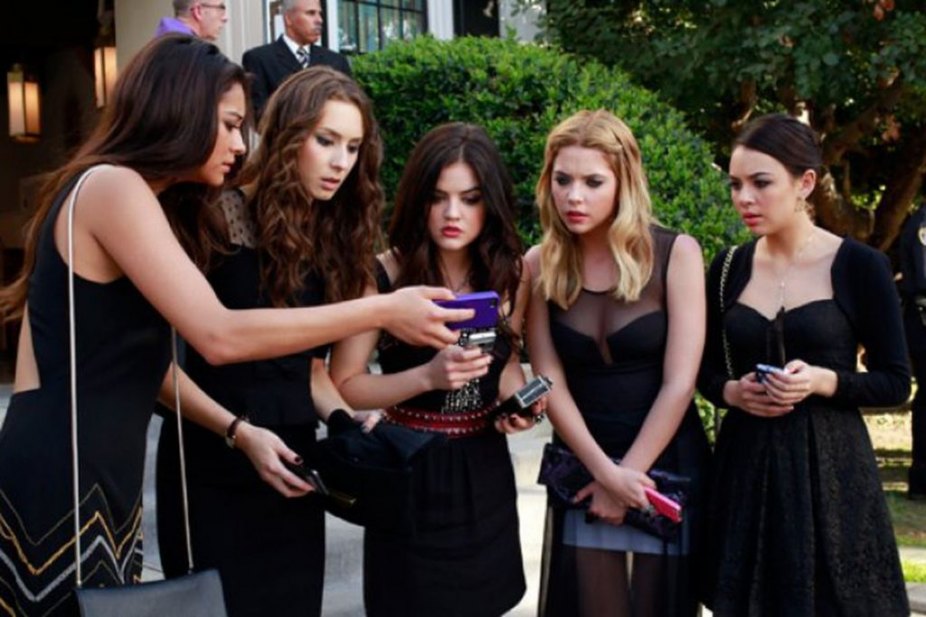 'Pretty Little Liars' is set in the suburban town of Rosewood, Pennsylvania. It revolves around the lives of a group of girls — Spencer Hastings, Alison DiLaurentis, Aria Montgomery, Hanna Marin, and Emily Fields. After Alison suddenly vanishes, all the members part ways. However, after one year, the rest of the estranged friends reunite and they begin receiving texts from an unknown person named A. He blackmails them, continuously threatening to expose their lies and secrets before Alison's disappearance. With a lot of stalking, dark pasts, lying people, and missing bodies, 'Pretty Little Liars' resembles 'You' from almost all aspects
7. Gossip Girl (2007-12)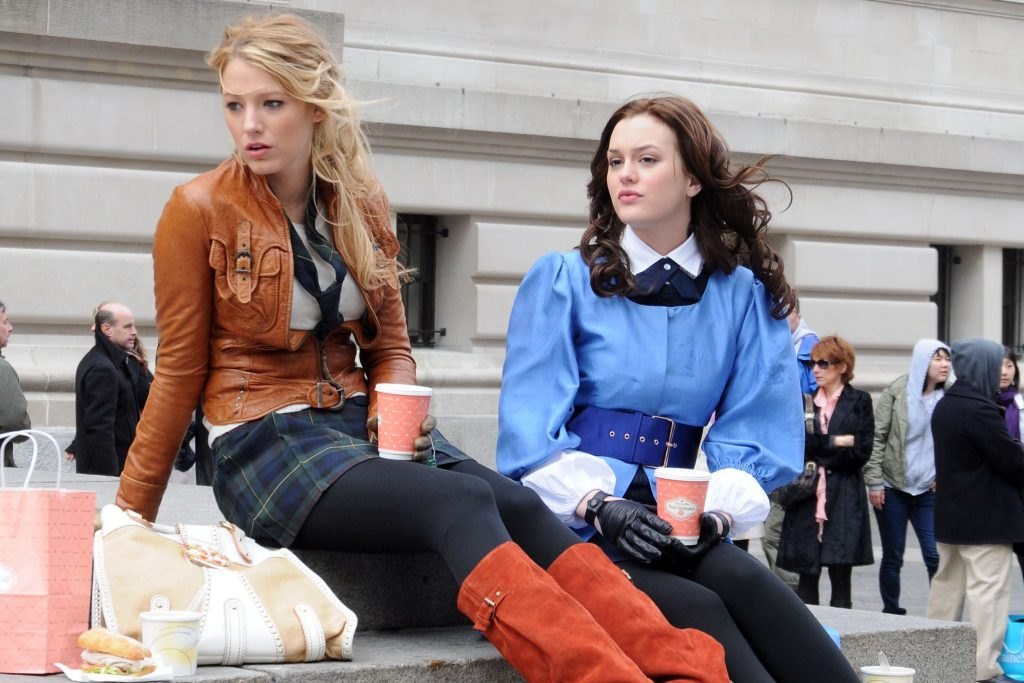 'Gossip Girl', created by Josh Schwartz and Stephanie Savage, is a teen drama adapted from the eponymous book series. Voiced by Kristen Bell, who serves as the narrator for the blogger who tells the story, this tale is about the lives of well-to-do teens, residing in Manhattan's Upper East Side. Blake Lively stars as Serena, who returns after a period of mysterious absence and reunites with Blair and her mom Lily. The incidents pick up from here, with several other characters being introduced as the episodes unravel. Penn Badgley makes an appearance here as well, doing what he does best — playing the role of a pretentious and smart stalker.
6. Stalker (2014-15)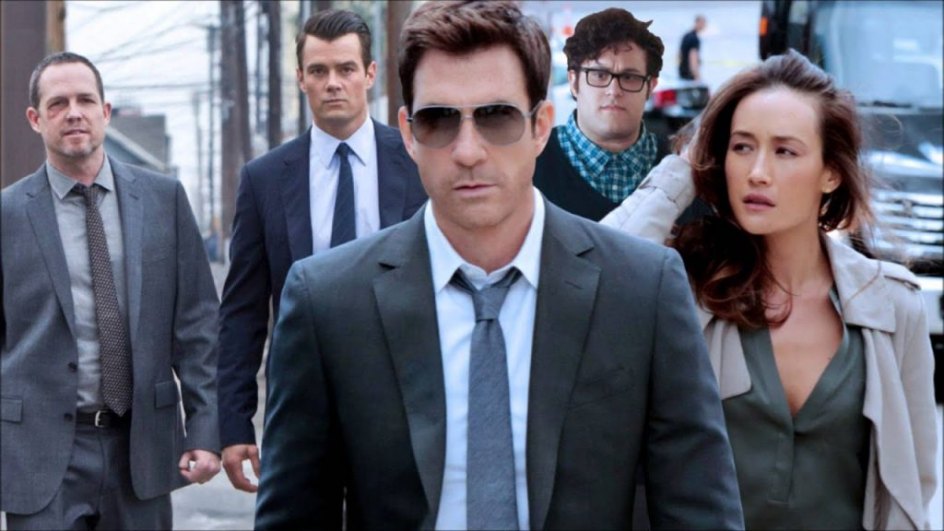 'Stalker' is a police procedural crime drama TV show which revolves around victims of stalking. Expert detectives of the LAPD's Threat Assessment Unit investigate various related crimes. This CBS series, set in Los Angeles, aired from October 1, 2014 to May 18, 2015.
Read More: TV Shows Like The Good Fight
5. Scream (2015-)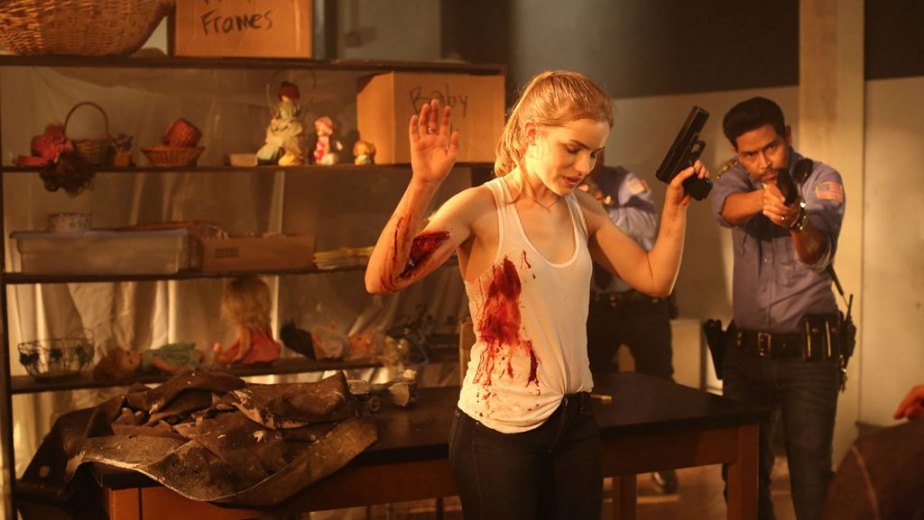 'Scream', produced by MTV in collaboration with Bob and Harvey Weinstein, is adapted from the eponymous hit horror film franchise. After a viral cyberbullying incident, a ghastly murder takes place in Lakewood. This brutal crime stirs up memories of a killing spree that had taken place in the town a long time back. Revolving around a team of teenagers and a murderous stalker, it is about these adolescents who "become lovers, enemies, suspects, targets and victims of a killer who's out for blood."
Read More: TV Shows Like The Mick
4. Slasher (2016-)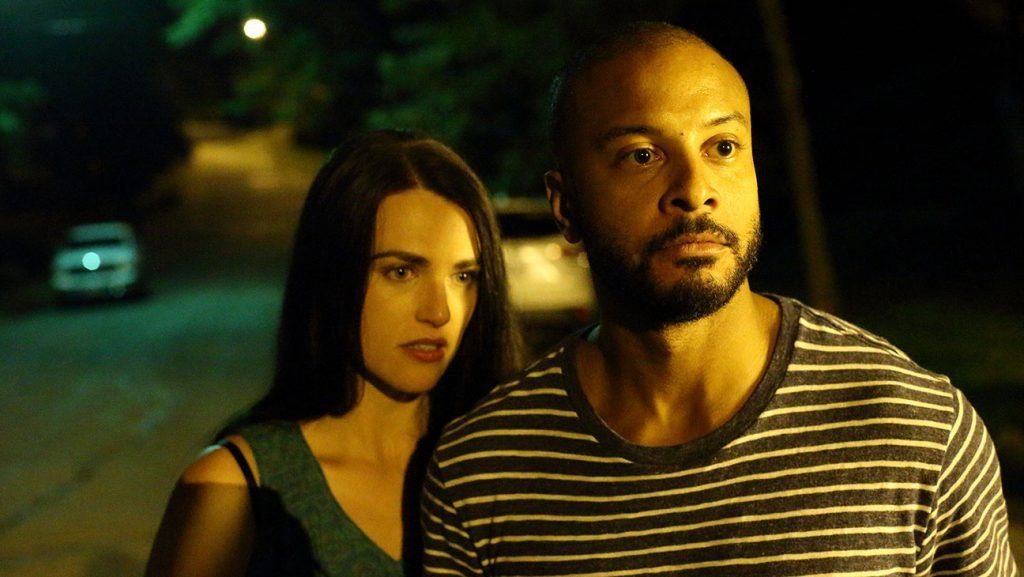 'Slasher' introduces us to Sarah Bennett, whose parents were murdered 30 years back by a killer known as 'The Executioner'. Returning to the seemingly idyllic town of Waterbury, she plans to start afresh with her husband Dylan. However, things don't go as she had hoped. Sarah becomes the unwilling center of attention between a series of murders that revolve around the seven deadly sins. It seems that 'The Executioner' is back. But since the original killer, Tom Winston, is behind bars, it cannot be him this time. With everybody becoming a suspect and a victim, Sarah has to unmask the new killer before he is successful in his deadly agenda.
Read More: TV Shows Like Deep State
3. Obsession: Dark Desires (2014-)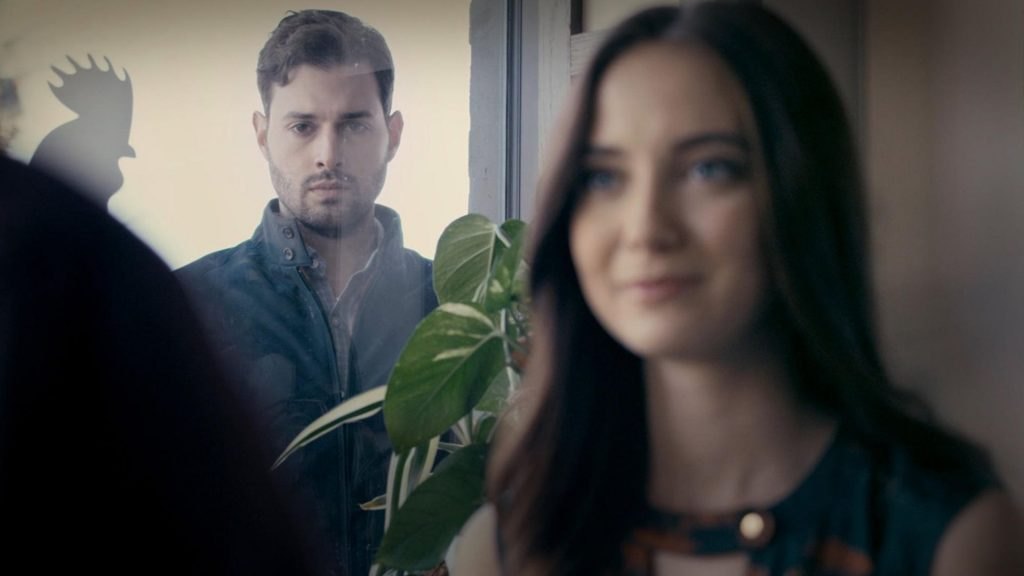 'Obsession: Dark Desires' revolves around real-life victims of compulsive stalkers. As per the data from the Centers for Disease Control and Prevention, over 6 million people in the US are stalked annually. And usually, in maximum cases, stalkers are people we already know. The episodes attempt to tell these true stories via re-enactments, victim testimonies, interviews with family members and law enforcement authorities. It probes into the minds of delusional stalkers who are obsessed with certain individuals and decide that if they cannot have him/her, no one else can either.
Read More: TV Shows Like Young Sheldon
2. Conversations with a Killer: The Ted Bundy Tapes (2019)
Who has not heard about Ted Bundy, America's notorious serial killer? He was apprehended in 1978 and was convicted for the murders of more than 30 women. Bundy was executed in 1989 and 'Conversations with a Killer: The Ted Bundy Tapes' documents the thoughts that ran through the mind of this charismatic, deadly man, that made him commit the crimes. Using archival footage and audio recordings of Bundy, the series tries to probe into the killer's perspective and attempts to analyze his life and motives.
Read More: TV Shows Like Electric Dreams
1. Perfume (2018-)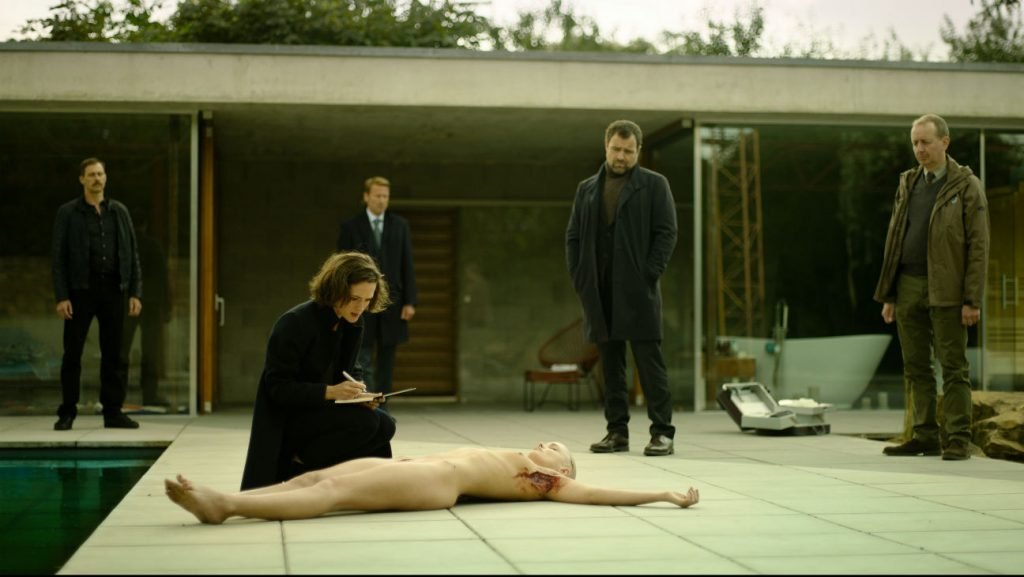 'Perfume', inspired by Patrick Suskind's eponymous novel and the 2006-released film 'Perfume: The Story of a Murderer', is a German Netflix original crime series. The story begins with the murder of a woman whose decapitated corpse is discovered with all of its scent glands revealed. Nadja Simon and Matthias Köhler set off to investigate the crime. They suspect five former boarding school students and friends of the victim. They had experimented with human scents way back after reading the novel, 'Perfume'. Further investigations lead the detectives to uncover the corpse of a young boy who had been reported missing during the same time period, with his body never being found. In the present time, they also recover the body of a prostitute who was murdered using the same methodology. Now, the task of Najda and Matthias is to unmask this smart, deadly killer-cum-stalker who seems to leave no trace behind, after his/her actions.
Read More: TV Shows Like What/If