We give ourselves second chances and keep pushing ourselves to do certain things for one last time. The one last attempt at things that could change everything. Max from the show 'Deep State' gives himself one last attempt to fix things up in his past and goes back to join the M16 for one last mission. But soon, the reality of this new job takes over and he realizes that even after he's done with it, he won't really have a life to go back to.
'Deep State' excels at storytelling but if you dive into it with the expectation that it is going to be the next big spy TV show, then you will be left disappointed for sure. Like most other British creations, this, too, is hit-or-miss and by that we mean it'll hit some and miss the others. If you go on to look for reviews of 'Deep State' before watching it, you'll find ones that are on two very far ends of the spectrum. They'll either be extremely positive or they'll just completely downvote the show. So in order to know if it is for you or not, you must watch it yourself and only then form an opinion.
For those people who have seen it and really enjoyed its intricate, multi-layered spy theme, we might have something more in store for you. There are several shows that are similar in tone and style to this British espionage thriller. Here's the list of best shows similar to 'Deep State' that are our recommendations. You can watch several of these series like 'Deep State' on Netflix, Hulu or Amazon Prime.
10. Counterpart (2017-)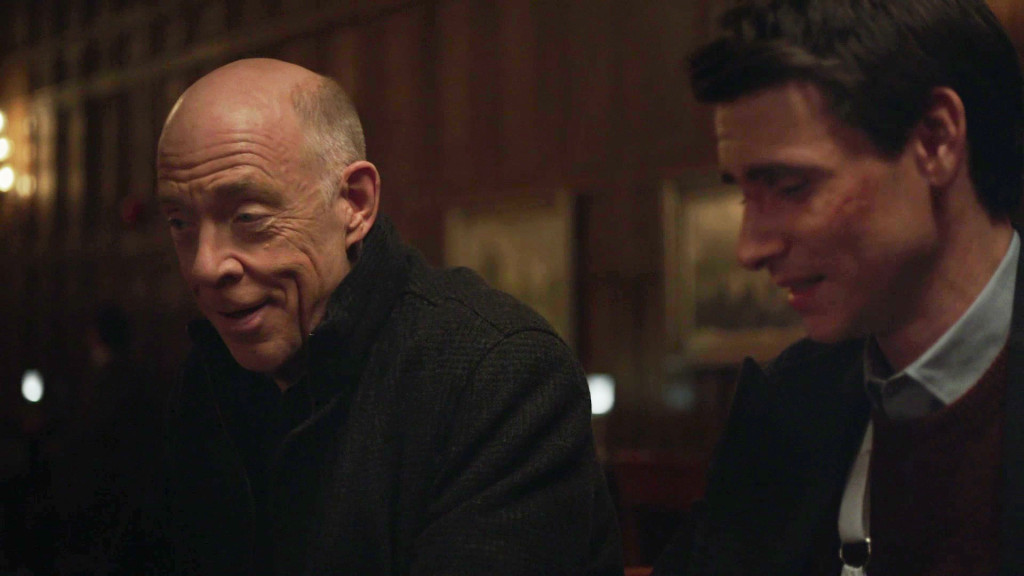 Starring Oscar winner J.K Simmons, 'Counterpart' has a deeply twisted and complicated story that is no doubt Emmy worthy. Season one had its own underlying questions at the end but still managed to be extremely addictive. For most spy shows, it's the second season that's always harder to pull off. But 'Counterpart' does this with ease. It revolves around the life of a UN employee who has a strange revelation that the agency he works for has a big secret. It has been hiding a gateway to a parallel universe that is in a cold war with the one he lives in. He also discovers that he is a top spy in that parallel world. The war just gets worse as more spies from both ends of the universe start getting involved. The show makes you wonder how life would be any different if only you could reverse certain decisions.
9. Berlin Station (2016-)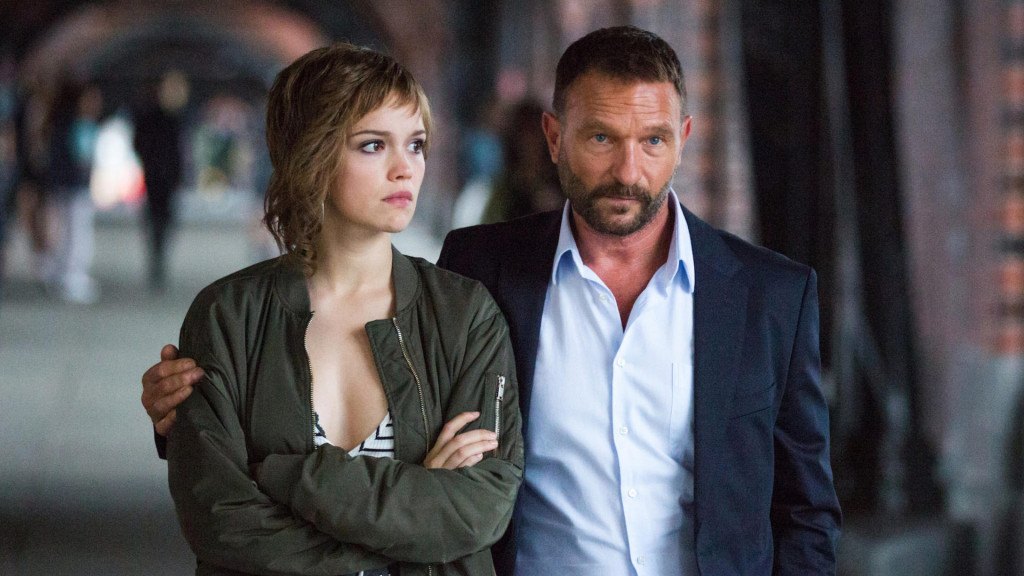 'Berlin Station' is a show that portrays each of its characters with their own individual agendas to similar situations. Each character gets individual sub-plots and the show explores them to great depths. 'Berlin Station' follows the story of a CIA agent who is transferred to Berlin, Germany. It's his job now to unravel the mystery behind the information leak of his department to a whistleblower named Thomas Shaw. While he uncovers this mystery, he also learns the harsh realities of his own job and learns that the dangers and moral adjustments of his job are as real as they can be.
8. Agent Carter (2015-2016)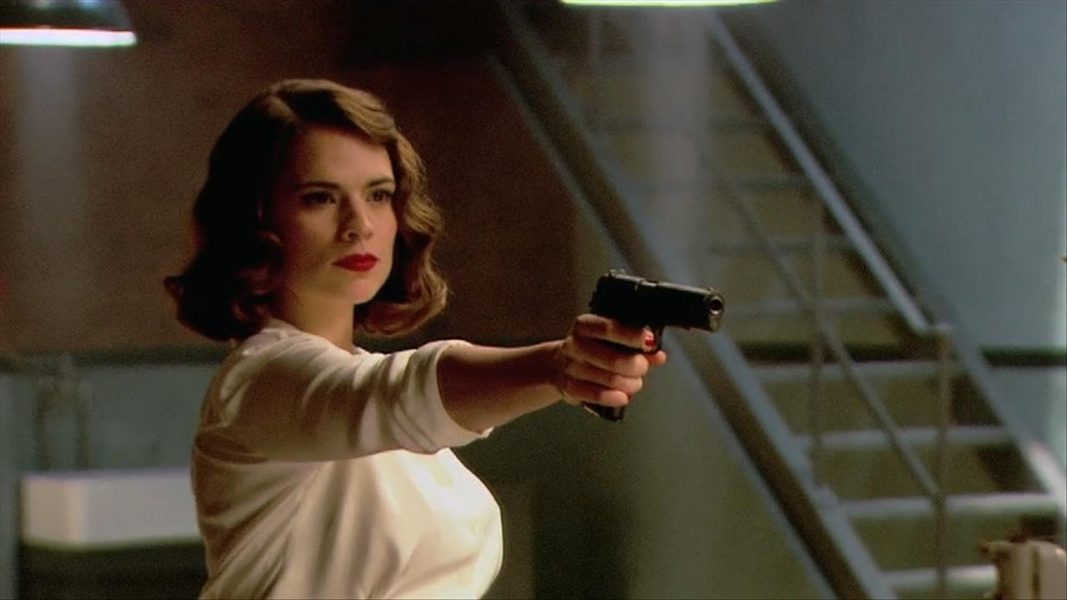 Peggy Carter is one of Marvel's lesser-known characters and even after 'Avengers End Game', all we know about her is that she is Steve Roger's dead lover. But little do most people know that she too plays quite a crucial role in the history of S.H.I.E.L.D in the Marvel Universe, especially during the time when Captain America is feared dead. 'Agent Carter' explores the role of Peggy in shaping up the S.H.I.E.L.D as she works as an agent under Howard Stark. 'Agent Carter' is certainly one of the most unique and memorable shows in the Marvel Cinematic Universe because it almost makes you feel like you're watching a documentary about real historical events. All the actors are just amazing and Hayley Atwell does a remarkable job portraying Peggy Carter. Marvel fans should definitely check this one out. We can guarantee that you will rewatch it at least one more time; it's that good.
7. The Bureau (2015-)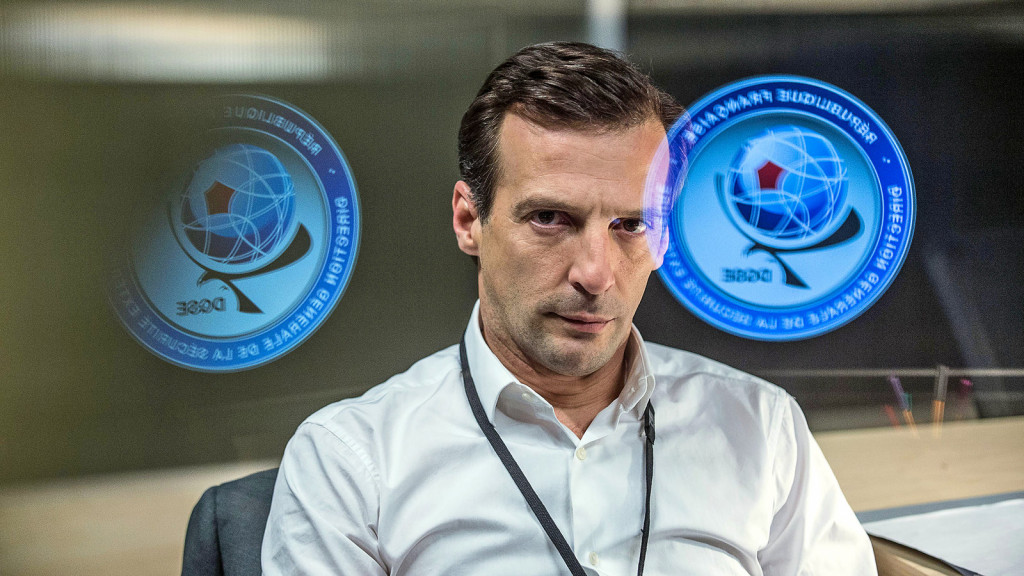 'The Bureau' is a French TV series that revolves around the complex inner workings of the French Intelligence. From production value to acting and advanced spy technology, this show has everything you would ever want from a spy show. And the realism in the series is just beyond most other shows of the genre because it is based on some actual real-life events. It gives out a lot in each and every episode and all you can do is pay attention so that you can quickly digest all of it. It does, however, go a little overboard by throwing way too much information in just one episode but eventually, things clear out and it all makes sense. Using your brain throughout the show does pay off in the end. 'The Bureau' is no doubt one of the best French TV shows of this decade.
6. Intelligence (2014)
A spy show is not a spy show with no technology involved in it. 'Intelligence' takes the use of spy-tech to a whole new level. Josh Holloway, known for his role in 'Lost', plays the role of Gabriel Vaughn. Gabriel is a high tech spy who has an advanced chip planted in his head. This chip allows him to scan all government intelligence files that are present all over the world. The government of the US uses his spying abilities and, of course, his technologically advanced brain to their advantage and assigns him cybersecurity missions that can protect them from any global threats.
5. Barry (2018-)
'Barry' is not your typical crime drama spy show and takes a route that's a little different from the other shows on this list. It follows the story of a depressed self-loathing hitman named Barry who travels to Los Angeles to kill his next target. This target is a famous actor who has been sleeping with the wife of a mobster. Following him, Barry enrolls to the acting class the actor goes to and this is where everything changes. Barry suddenly discovers a new sense of purpose when he finally finds his passion for acting. For the first time in his life, he is now drawn towards something and is finally able to see the light at the end of the tunnel. But it won't be easy for him to leave his old life behind as his criminal past is something he can't just abruptly turn away from. If Barry wants to live a better happy life, he must come up with an escape plan and he must do this as soon as possible.
4. The Night Manager (2016-)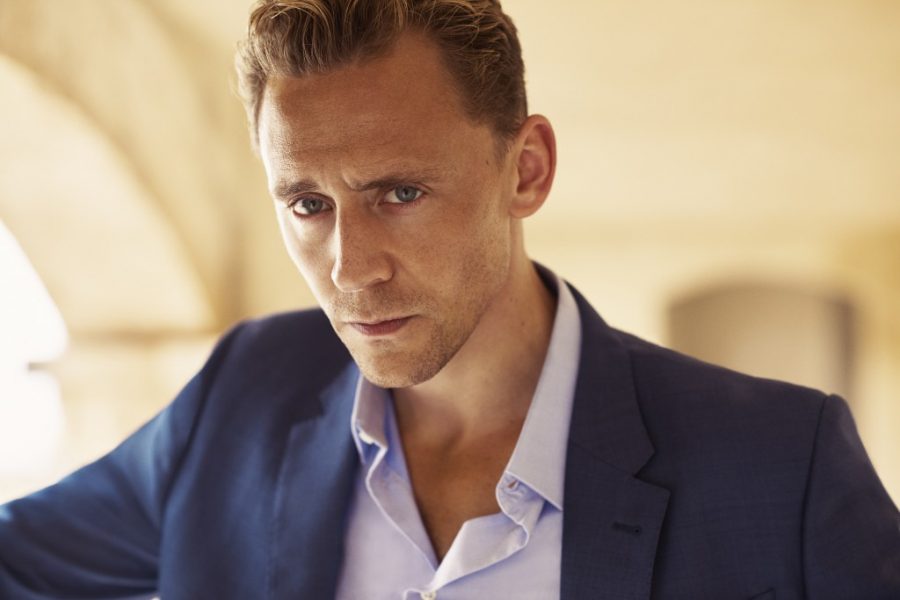 Starring Tom Hiddleston, 'The Night Manager' centers around a man named Jonathan Pike who is the night manager of a grand hotel named Cairo. The British Intelligence hires him to spy and reveal more information on all the actions of a global weapons dealer named Richard Roper. Jonathan decides to go for it because Richard was the one responsible for his girlfriend's death. He now has to go through a quest that is full of twists and dangers he had never predicted. What keeps him going is his undying thirst to avenge the death of his lover. This here is one of Tom Hiddleston's finest performances and the brilliance with which he plays the intense role of the night manager just blows your mind. The show takes all the necessary leads from typical spy series and then goes out to offer something that's completely unique in its own way.
3. Burn Notice (2007-2013)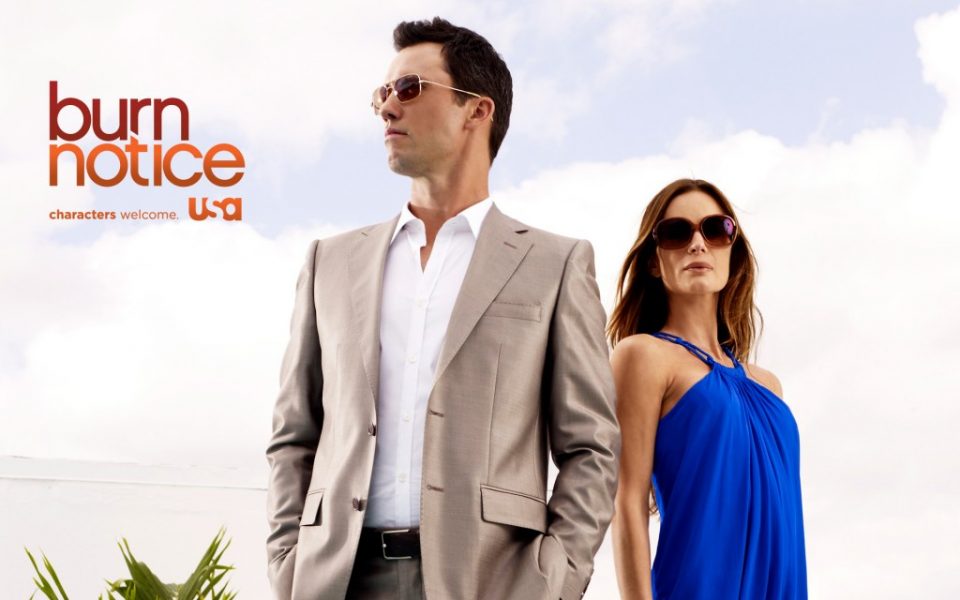 'Burn Notice' has a very smartly written plot but the narrative gets a little boring after some time. But even then, there is one thing that will still keep you glued to this show, and that's the action sequences it has. Most spy shows end up focusing a bit too much on their storylines and downplay the whole action part of it. This is where 'Burn Notice' covers up for its flaws and manages to stand out from other shows of the genre.
The plot revolves around a spy who is suddenly kicked out of his organization. And when professional spies are fired, they have nothing left to them, no credit, no payment, no job experience, and no nothing. All this man has now is his name and all the skills that he has acquired working as a spy all these years. To get back on the people who "burned" him, he gathers a team of other skilled professionals who help him unravel the mystery behind who fired him from his previous organization. Meanwhile, he earns a living by helping out random people in Miami as a private investigator and handling some local amateur spy projects.
Read More: TV Shows Like A Series of Unfortunate Events
2. Chuck (2007-2012)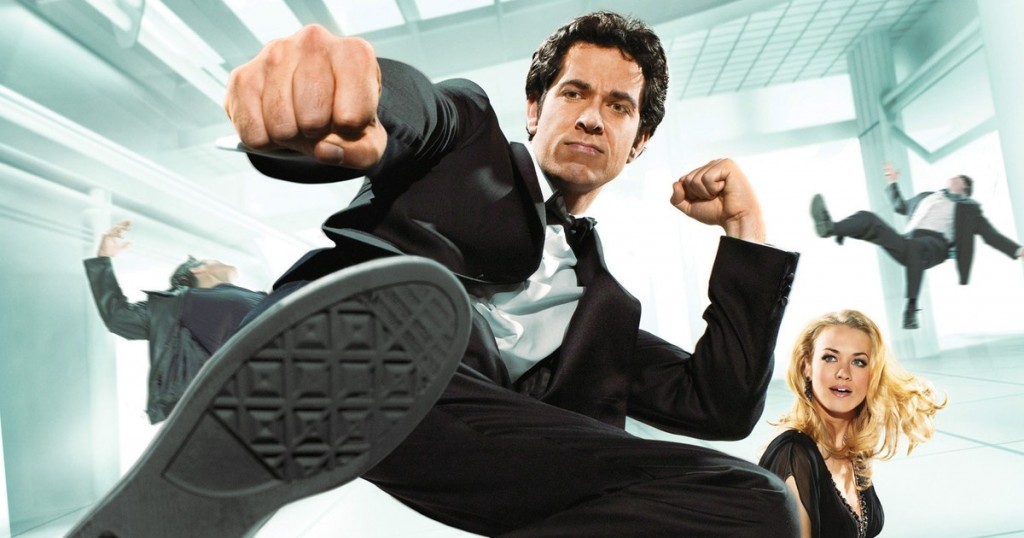 Before Zackary Levi made it big with his breakthrough performance in 'Shazam', he was known for his role in 'Chuck'. Chuck is the name of the main character here who is just an ordinary 20 something geek. While fooling around with his computer one day, Chuck accidentally downloads all government documents to his brain. With all this knowledge that he now holds, the CIA and NSA send him on secret missions along with two other agents who are there to protect him. Chuck never chooses the spy life but it's the spy life that chooses him. 'Chuck' overall is one fun-filled ride that's full of amazing comedy and action.
Read More: TV Shows Like The Tick
1. Homeland (2011-)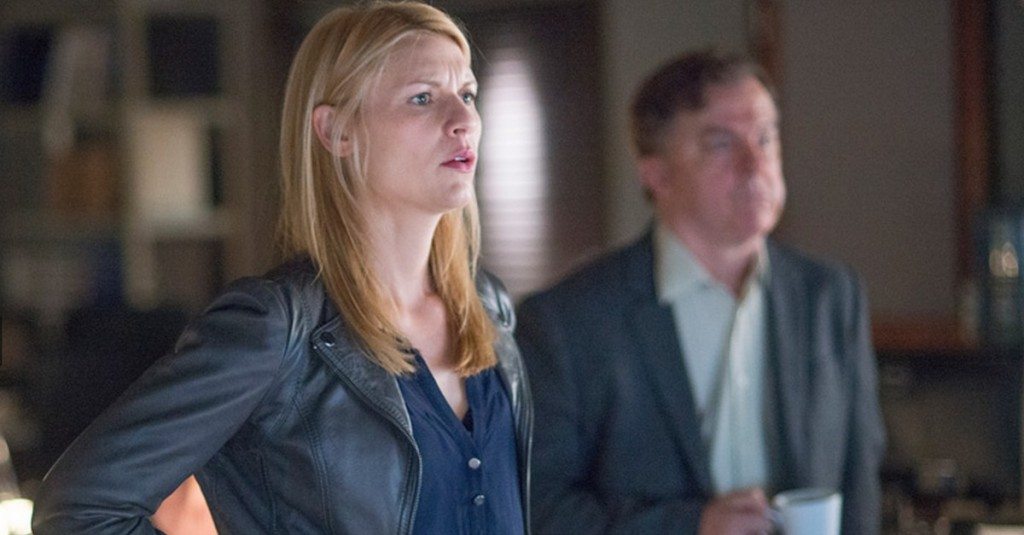 CIA Operative Carrie Mathison is very suspicious about the intentions of a former marine named Nicholas Brody. Her suspicion is justified because all these years, the marine was being held captive by the Al-Qaeda and he just suddenly reappeared. This compelling and edgy drama series takes you through the CIA agent's journey as she tries to decode the mysteries behind Brody's disappearance and his current intentions, which could involve him planning a terrorist attack on his own home soil.
Read More: TV Shows Like Midnight, Texas