One of the iconic ones from the 2000s, Lost is one TV series you can't forget. With a tightly knit and suspenseful plot, it changed the definition of a suspense thriller series by introducing supernatural elements. Whether it be the supposedly strange connection everyone in the group has or the all-pervading mystery you can't seem to decipher; taking your eyes off of Lost is as difficult as ignoring the instinct to binge watch it. So, if you are looking for shows that are seeped in mystery and adventure, here is the list of TV series similar to Lost that are our recommendations. You can watch several of these shows like Lost on Netflix, Hulu or Amazon Prime. So, after binge-watching Lost when you are looking to survive rest of your dreadful days you know where to come to. Cheers.
12. Alcatraz (2012)
Alcatraz Island is perhaps one of the most famous prisons in the world. After an inexplicable event took place in 1963, Alcatraz was closed due to unsafe conditions for the guards and residents. What nobody knows is that is that the guards and prisoners disappeared mysteriously without a trace in that strange event. Now in 2010, the out of time residents of Alcatraz have reappeared. It is now the job of Detective Rebecca Madsen and Dr Diego Soto to investigate the matter and find out the supernatural conspiracy behind it. Will Rebecca be able to survive? Or will she be lost in the alleys of Alcatraz?
Read More: TV Shows Like Friends
11. The Lost Room (2006)

Joe Miller is a single father and Pittsburgh Detective who finds the key to a mysterious room. The room is a portal to a pocket universe which exists in a different space and time than ours. When Joe accidentally leaves his daughter inside, she like other things disappears after the room resets. Now it is up to Joe to find occult objects hidden around the world to find a way to get the room and his daughter back. Will he be successful or will he fall prey to the mystery of the eerie lost room?
Read More: TV Shows Like White Collar
10. Once Upon a Time (2011–2018)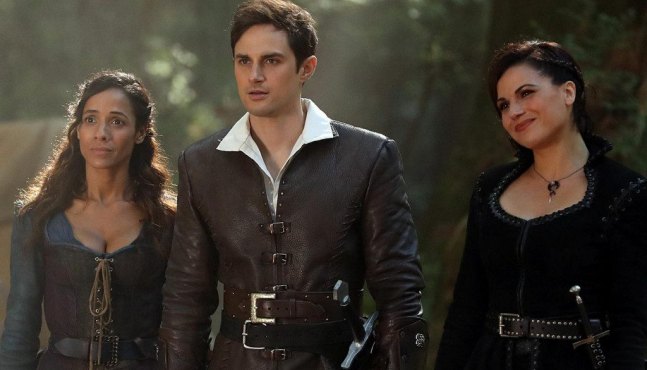 Emma Swan, a resident of Storybrooke, Maine, had to leave her newborn child when she was 28 years old fearing rejection from society. Now that she has come back she has to face the reality of being a parent of a 10-year-old. His son Henry believes that Emma is the daughter of Prince Charming and Snow White, and the fairy tales are alive around him. Tentative at the beginning Emma realises that his son is right and her hometown houses all fairy tales characters come to life. However, as they are frozen in time with no memory, they don't know what is brewing in their home. It is up to Emma now to protect her son and everybody else from the Evil Queen who wants to take over the little town where fairy tales are to be believed.
Read More: TV Shows Like Lost
9. Revenge (2011-2015)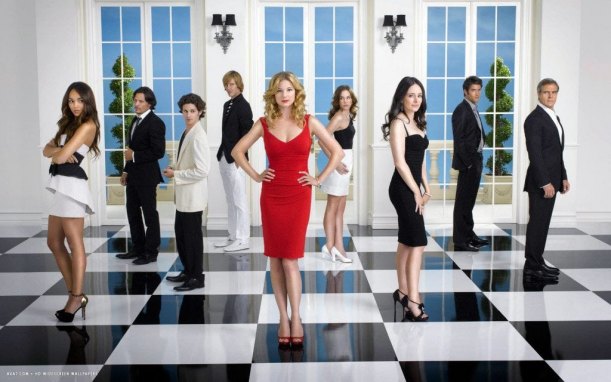 Emily Van Camp stars in this one as Emily Thorne, a girl who has lost everything. Several years ago when Emily was Amanda Clarke her father was falsely accused of being in cahoots with a terrorist organisation by the multimillionaire Conrad Grayson. To avenge her father's life getting torn apart, Amanda has come to the Hamptons as Emily and entered the household of Graysons. Slowly and steadily while she is gaining their trust, Emily is planning her brutal attack so that her thirst for revenge is finally quenched. Will she be successful in this pursuit of blood?
Read More: TV Shows Like Teen Wolf
8. Alias (2001-2006)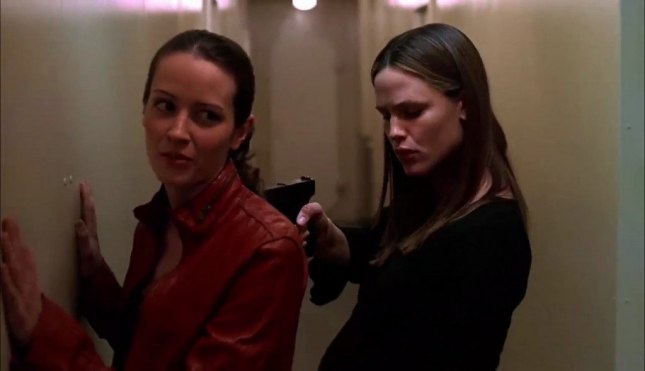 Sydney Bristow is an agent for the SD-6 a top-secret branch of CIA, or so they claim. Recruited out of college, when the ultimate espionage weapon Sydney realises she is working for a rogue international terrorist organisation she becomes a double agent. Along with fooling the SD-6 members, she becomes an agent for the real CIA and works towards decimating the international organisation trying to take over the world. All this while trying to balance her personal life with her boyfriend and friends.
Read More: TV Shows Like Downtown Abbey
7. Manifest (2018-Present)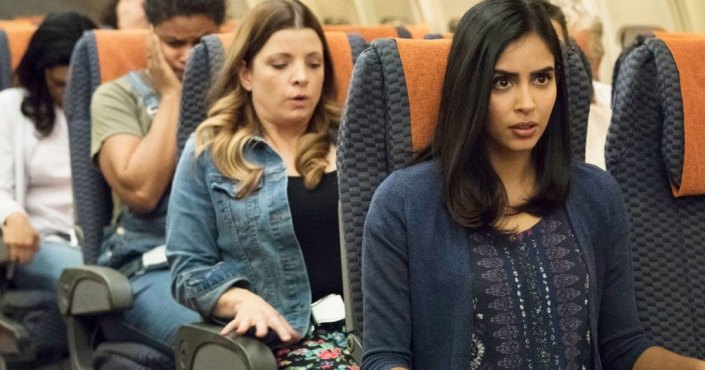 A supposedly cheeky remake of Lost, Manifest is about a set of people who have lost five years of their life on an aeroplane. On a flight from Jamaica to New York, the passengers of flight 828 face severe turbulence. When they land, they are told that it took them five years to reach New York and in the meantime, they were presumed dead. As they try to adjust to their new lives, they slowly learn that the society around them is not as they left it, and their loved ones are not who they seem to be. In the middle of all this confusion, they start hearing guiding voices and experiencing hallucinations which may or may not be trying to help.
Read More: TV Shows Like The 100
6. Penny Dreadful (2014–2016)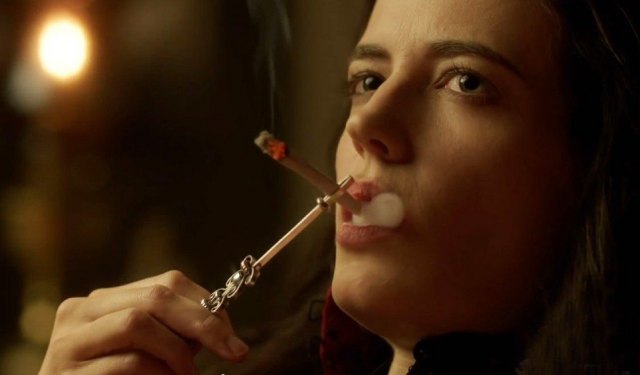 Full of suspense, thrill, and a string of famous supernatural characters this is Penny Dreadful. The TV series other than having many supernatural characters like Dracula, Werewolf, Van Helsing, and Frankenstein introduces Eva Green in a mysterious role. Vanessa Ives, a clairvoyant and psychic possessed by an ancient evil force has to team up with Sir Malcolm and the gunslinger Ethan when her sister is kidnapped. As Vanessa slowly reveals the dark conspiracy behind the abduction while dealing with her feelings for Dorian Grey, she must try to keep the evil force in her body at bay long enough to save her sister.
Read More: TV Shows Like Reign
5. Blindspot (2015–Present)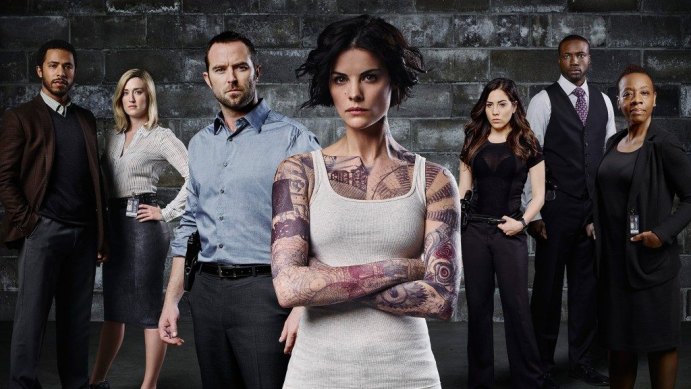 A Jane Doe is found on the street completely naked and covered with strange tattoos. The mystery baffles all law enforcement agencies especially because Jane Doe has no memory of how she came to be there. When FBI agent Kurt Weller is called on the case, he has no idea how to approach it. However, as the mystery is unveiled one layer at a time, both Kurt and Jane are faced with a choice. Let go of their predilections and their affection for each other and submit to the dark plan someone has for them. Or rage against the conspiracy that is set to eliminate a major asset of United States.
Read More: TV Shows Like Rick and Morty
4. The Leftovers (2014–2017)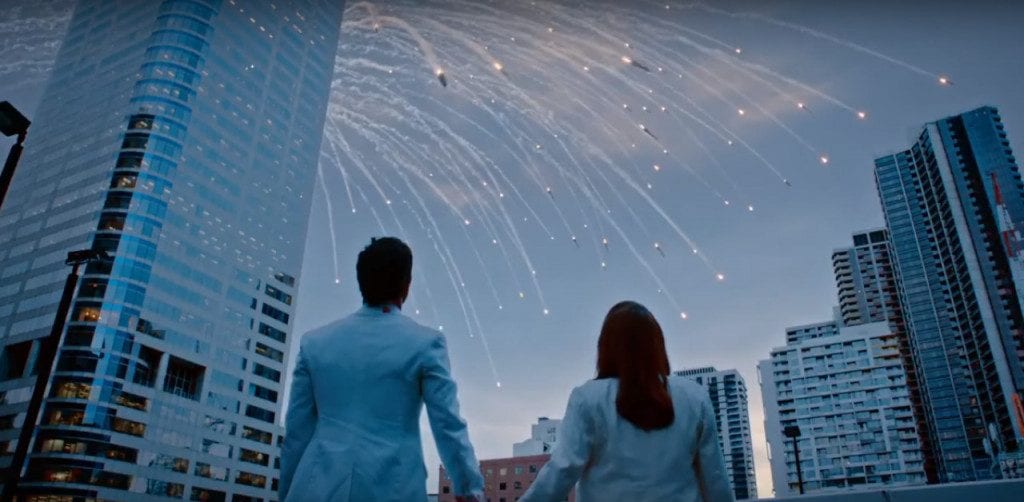 Set in a fictional New York Town this series weaves a mysterious and suspenseful tale. Several years ago in an inexplicable global event, two percent of the worldwide population suddenly disappeared without any apparent reason. After that, there have been several explanations due to which major religions have declined, and certain cult factions have emerged chief among whom is the Guilty Remnant. Stuck in this web of lies and mystique are a set of individuals who even though refuse to accept it, have something common with each other and the sudden disappearance. In an attempt to unravel the global conspiracy the protagonists travel around the globe following the clues they find.
Read More: TV Shows Like Breaking Bad
3. House M.D. (2004–2012)
Sarcastic, witty, and brilliant, Gregory House is a pain in the butt for everyone around him. However, they all tolerate him because he's an excellent doctor who works miracles with his hands. What very few people know is that due to the loss of movement in his right leg, House has become a bitter person and hates his life. When this hate slowly starts consuming his life and relationships with others, it would prove to be a challenge for him to sustain the witty charm. Watch House cracking clever jokes on the patients while curing their ailments and trying to find a reason to be alive.
Read More: TV Shows Like New Girl
2. Heroes (2006–2010)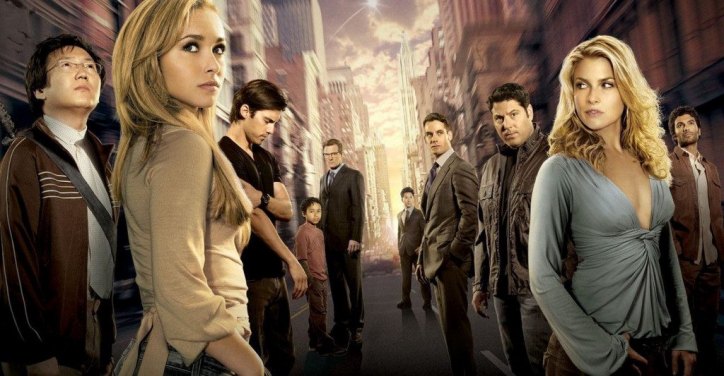 A popular TV Series from the same period as Lost, Heroes revolves around a set of individuals with extraordinary abilities. No, this is not a Marvel TV Series. All around the world, many individuals start to realise that they have supernatural abilities like time travel, invisibility, flying and immortality. At the same time, a power-hungry and psychotic individual man called Sylar is looking for these individuals so that he can take their power and become the most potent human of all. At one hand are the heroes who are not only trying to deal with their own problems but also trying to take care of their responsibilities that have come with their power. And on the other hand is a sociopath who will stop at nothing to kill them and take over the world. Who will win?
Read More: TV Shows Like One Tree Hill
1. Game of Thrones (2011–Present)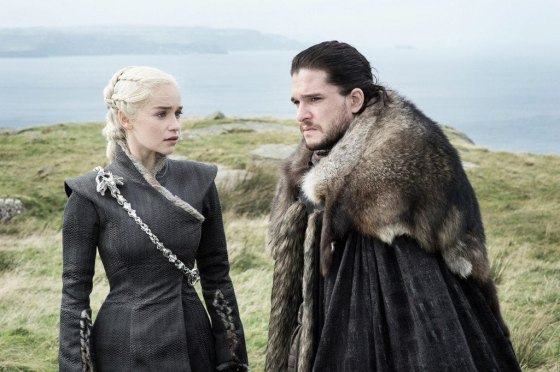 If you're looking for a series which is full of mysteries, complex ties between characters, and a fabulous world that will gobble you up, you can't do any better than this. Game of Thrones is a very famous TV Series based on the writing exploits of George R.R. Martin. Set in the fictional world of Westeros the series follows the tussle between eight houses of power and influence, who are fighting and scheming among themselves to get hold of the crown. As you proceed through the series get ready to get all your predictions and anticipations thrown out of the window. This might be a medieval themed series, but the plot and the effect it will have on your feeble mind is not at all mediocre.
Read More: TV Shows Like Boardwalk Empire