'Gypsy', created by Lisa Rubin, is a gripping psychological thriller that stars Naomi Watts in the leading role as psychologist Jean Holloway. Though Jean has a successful career and a happy family, problems arise when she fails to keep a check on her professional life from affecting her personally. Jean's interest in the lives of her patients is unhealthy, to say the least, and this naturally has severe ramifications on her relationship with her family. Jean follows her cases to such an extent that the division between what she thinks and her own personal feelings and desires get jumbled up in her mind.
Despite the cast being praised for their impressive work in the series, critics discarded the plot of 'Gypsy' saying that it is "ludicrous" and "dragging". Be that as it may, there are numerous TV series out there which tread a similar path and are quite impressive in their storytelling and performances. So, here's the list of best shows similar to 'Gypsy' that are our recommendations. You can watch several of these series like 'Gypsy' on Netflix, Hulu or Amazon Prime.
7. The Affair (2014-)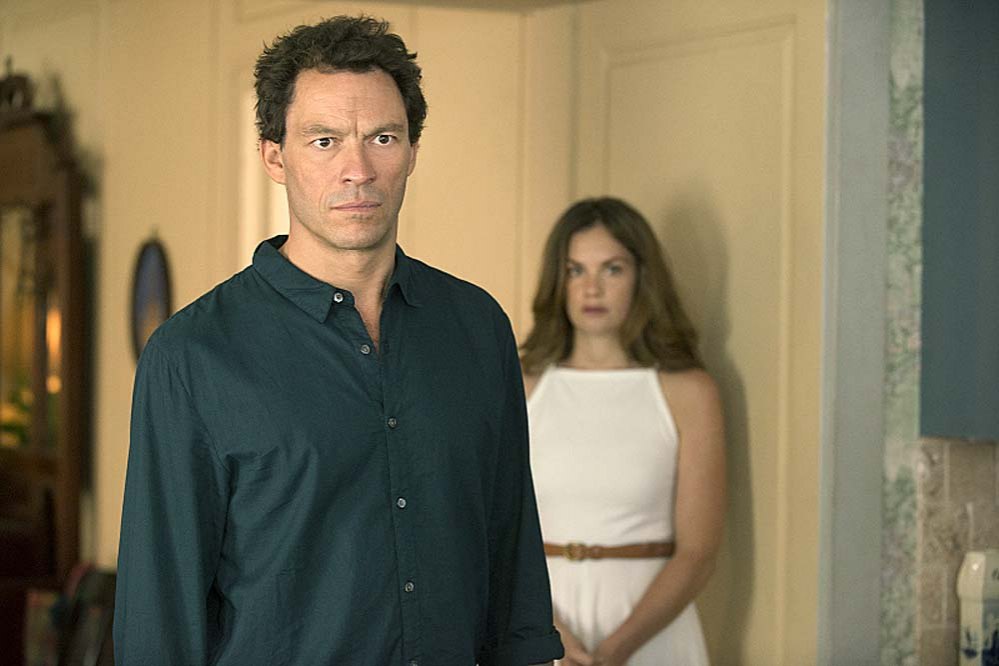 'The Affair' is a pretty interesting series created by Sarah Treem and Hagai Levi for Showtime. The show follows its two central characters, Noah Solloway and Alison Lockhart, who are both involved in an extra-marital relationship away from the eyes of their families. Noah is the father of four children while Alisson is greatly troubled after her son's death in an accident. The two of them meet at a restaurant where Alisson works as a waitress. The show focuses on their affair and is told through Alisson and Noah's perspectives.
The concept of biased memory is deftly used in the series, where we see that both Noah and Alisson recall events surrounding them in a light which always projects their own selves as being the more gracious one. Each one of them believes the other one had come on to him/her. All four seasons of 'The Affair' met with positive critical acclaim. Critics appreciated the storytelling techniques and the gripping performances.
6. How To Get Away With Murder (2014-)
The critically acclaimed drama series 'How To Get Away With Murder' stars Viola Davis in the leading role of Annalise Keating. Keating is a defense attorney and also a law college professor. With an ability to understand the potential of an individual, Keating picks up five students from her first-year class and appoints them as her interns. These five students — Wes Gibbins, Connor Walsh, Michaela Pratt, Asher Millstone and Laurel Castillo — come to be known as the Keating 5. Keating teaches these five students how to commit and murder and not get caught in the process by teaching them the intricacies of law and also giving them a first-hand experience by asking them to cover up and murder her husband Sam Keating and his mistress Lila. The show follows other cases and characters from the second season onwards. 'HTGAWM' received massive critical acclaim and is regarded as one of the finest TV shows to have come out in recent times.
5. Revenge (2011-2015)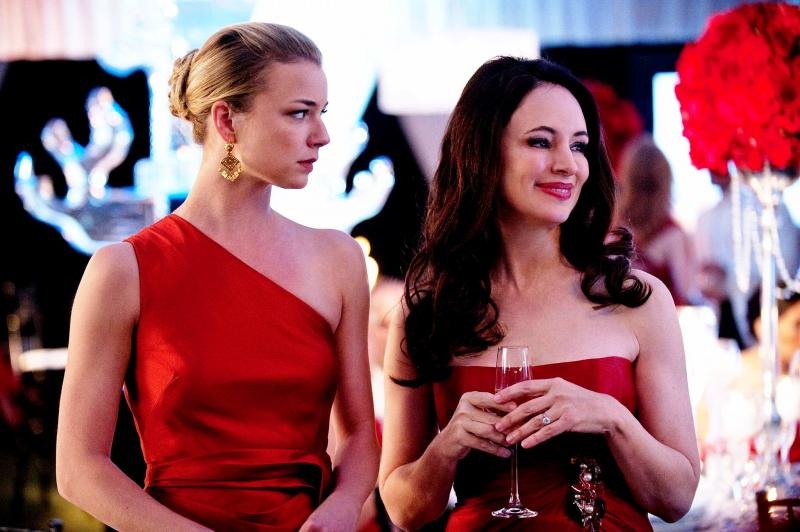 This show is exactly about what its title suggests — revenge. The lead character is a woman called Emily Thorne (played by Emily VanCamp), who we see shifting to the Hamptons in a beach house she has rented. The house is just beside a huge mansion owned by a rich family called the Graysons. We later discover that Emily is not the real name of our protagonist. Her actual name is Amanda Clarke. Her father was wrongfully jailed and then killed by members of the Grayson family when she was a little child and Amanda grew up in a juvenile facility in his absence. The matriarch of the Grayson family, Victoria Grayson, is the main culprit behind Amanda's father's murder. Victoria was also in love with Amanda's father once upon a time. Amanda has only one reason for moving to the Hamptons — to destroy the lives of every single person responsible for the fate that befell on her father.
Besides focusing on Amanda's plot and her methods, the show also depicts the internal struggles she has to go through while planing the entire revenge plot herself. The series does remind us of epic revenge sagas like 'Kill Bill' (2003-2004) and 'Lady Snowblood' (1973). Critical response to the show was highly positive.
4. Hanna (2019-)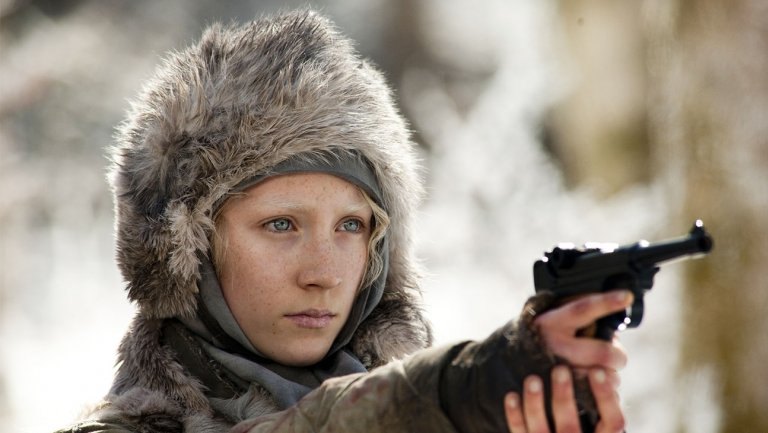 The Amazon Prime original series 'Hanna' is an adaptation of the 2011 film of the same name starring Saoirse Ronan. Hanna is a young girl who has never had the comfort of a normal life. Her father Erik was working for the CIA when Hanna was born. She is among the children whose pregnant mothers were recruited by the CIA to create super-soldiers by restructuring the DNA of their fetuses. But Erik decides to rescue Hanna from the program after he develops romantic feelings for her mother.
When the show starts, we see Hanna and Erik living in the middle of a dense Polish jungle. Erik teaches Hanna everything he knows about being a mercenary and to survive in the harshest conditions imaginable. Meanwhile, the CIA becomes aware that one child is missing and thus, a team is sent to Poland to look for the child. We also come to know here that the project was canceled and all the children except Hanna were killed by the CIA. CIA agent Marissa finds out about Hanna and decides to capture her at any cost. The show depicts how Hanna and her father try to escape the clutches of the secret service while braving the rough conditions of the forest. The series received high praise from critics.
3. Jessica Jones (2015-)

A humane look at a Marvel superhero, 'Jessica Jones' is as much about a super-strong woman's adventures as it is about a woman with a broken soul and a troubled past. When the show begins, we see that Jessica Jones has given up her life of a superhero and is now a private detective who just gets by with her small cases. However, the character is shown in such a way that we realize something more haunting is troubling her. And having nothing else to do, Jessica hits the bottle to drown in her sorrows and keep herself numb.
Meanwhile, Jessica comes in contact with a person she calls Kilgrave. This man is the sole reason why she gave up her life as a superhero and now lives in constant agony. We realize Kilgrave possesses mind control powers and he must have made Jessica do something terrible which haunts her to this day. The loss of the agency coupled with the fact that she is the only survivor of a major car accident that claimed the lives of her parents and brother make Jessica a troubled individual who still manages to somehow hold it together. The series met with positive critical response. However, Netflix canceled the series after the yet-to-be-aired third season. This is a result of Marvel Cinematic Universe being owned by Disney, who are now planning to start their own streaming service.
Read More: TV Shows Like Runaways
2. Mr. Robot (2015-)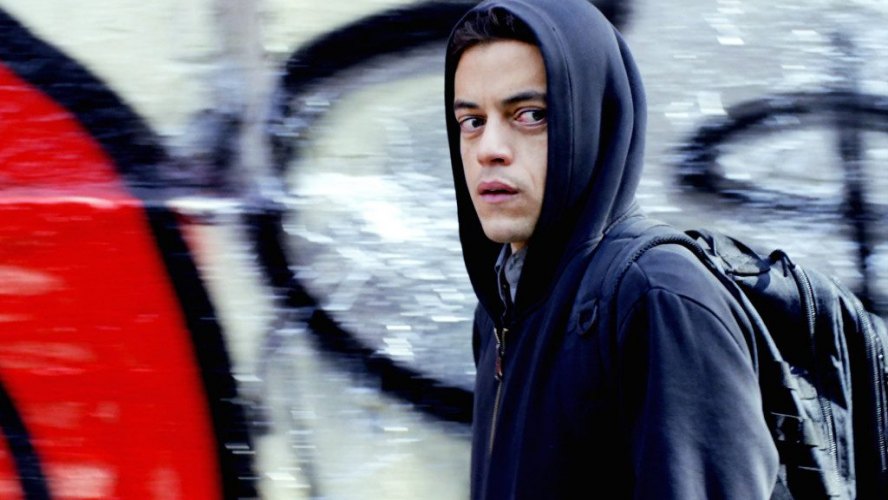 'Mr. Robot' is a psychological techno-thriller with Rami Malek playing the lead character. Malek's Elliot Alderson is an engineer and his job mainly pertains to several aspects of cybersecurity. Elliot is also not mentally sound; he suffers from depression, dissociative identity disorder and social anxiety. The only way Elliot knows to connect to people is by hacking their systems. His skills somehow get noticed by the leader of a secret anarchist organization who refers to himself as simply 'Mr. Robot'. He proposes to Elliot to join his secret group of cyber vigilantes to remove valuable information from a multi-national company's database which will see them land in major financial jeopardy. The writing of the show and Malek's impressive performance were appreciated by critics.
Read More: TV Shows Like Salvation
1. Breaking Bad (2008-2013)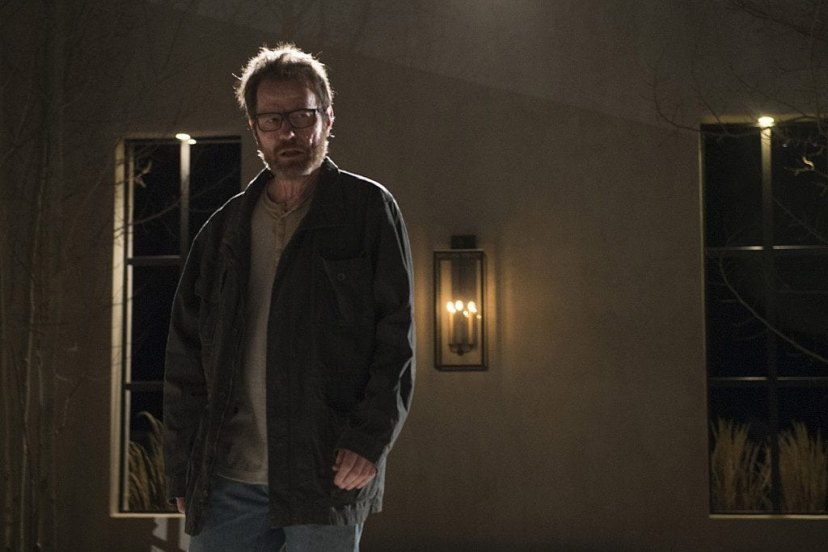 One of the greatest TV shows ever made, 'Breaking Bad' is a creation of the genius mind of Vince Gilligan. The show follows a high school chemistry teacher, Walter White, on his quest down the spiral to become one of the most dreaded criminals in America. Early in the show, Walter is diagnosed with lung cancer. Walter, in order to secure his family's future after his death, joins hands with one of his former students, Jesse Pinkman, to use his knowledge of chemistry to produce high-quality crystal meth. His product is so good that it sends ripples across the drug smugglers and manufacturers in America, and Walter quickly finds himself dealing with situations way out of his depth. But he begins to prove himself worthy of all the reverence and fear that goes with his working name, Heisenberg. Many critics and publications regard 'Breaking Bad' as one of the finest TV shows in history.
Read More: TV Shows Like The Good Fight