'What/If' is a neo-noir thriller series created by Mike Kelley. Renée Zellweger, Jane Levy, and Blake Jenner play the three major characters of the show. Zellweger's character is called Anne Montgomery. She is a wealthy businesswoman who meets with a couple, Lisa and Shawn, and this meeting proves to change their lives forever. Deadline Hollywood describes the show as an exploration of "the ripple effects of what happens when acceptable people start doing unacceptable things. Each season will tackle a different morality tale inspired by culturally consequential source material, and the power of a single fateful decision to change the trajectory of an entire life."
'What/If', however, did not receive positive reviews from critics and has an approval rating of 47% on Rotten Tomatoes. But critics have admitted that the show is extremely entertaining, with Zellweger's performance being the highlight of the series. If you loved the show and are looking for titles that explore similar ideas and themes, then we've got you covered. Here's the list of best shows similar to 'What/If' that are our recommendations. You can watch several of these series like 'What/If' on Netflix, Hulu or Amazon Prime.
9. Gypsy (2017)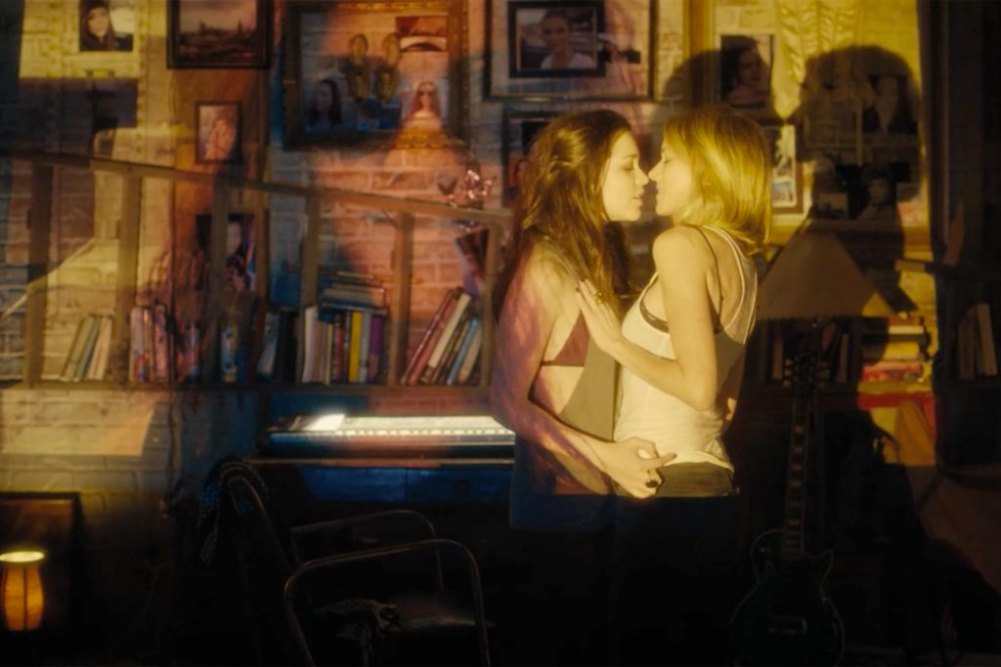 Naomi Watts stars in this 2017 psychological thriller by Netflix. Created by Lisa Rubin, 'Gypsy' follows a therapist, Jean Holloway, who gets unnecessarily involved in the personal lives of her patients. This nature of hers naturally lands her in trouble. Jean comes across a woman called Sophie whom she meets through one of her patients, and the two spiral down a dangerous path of deception and lies. The relationship goes to such an extent that it starts threatening Jean's marriage. Watts is surely the special attraction of the show, but her star power could hardly compensate for the lack of an interesting plot. Poor critical reviews and audience reactions forced Netflix to cancel the series after the first season.
8. You (2018-)
Caroline Kepnes' 2014 novel of the same name is the inspiration behind this psychological thriller series. The show follows a character called Joe Goldberg, who is the manager of a bookstore in New York. He comes across a New York University graduate, Guinevere Beck, who is struggling to establish herself as a writer. Joe soon falls for Guinevere, but his infatuation soon turns problematic when he starts stalking her and goes to any extent required to see that there is no obstacle between himself and Guinevere.
The show makes an important commentary on the threshold where love starts becoming problematic. Stalking is definitely another important aspect of the show, and here we see how in the modern world it can torment someone's very existence because stalking can now be done not only physically, but on social media as well. Kepnes once said that she got the idea about the book when she realized how the advent of social media has made stalking very easy and is quite a common practice. The show received highly positive reviews because of the storyline, the twists, and the amazingly written character of Joe.
7. Femme Fatales (2011-2012)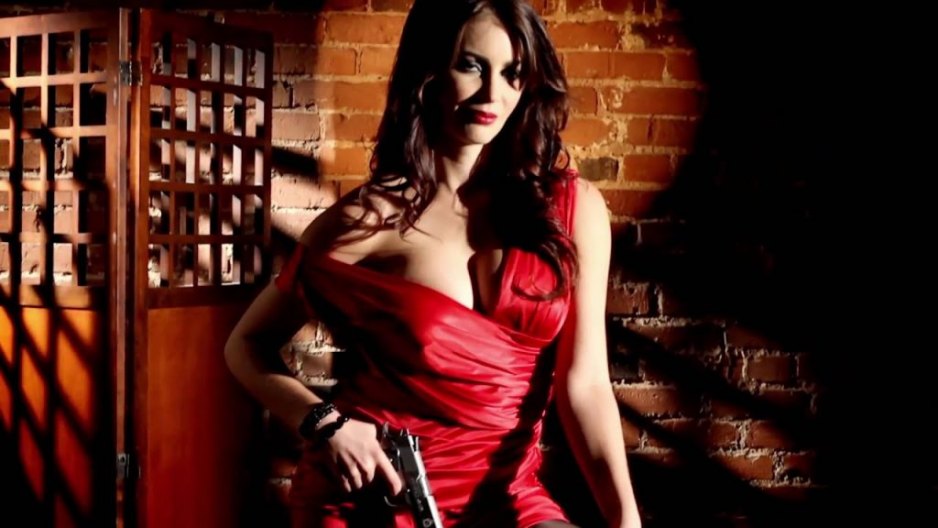 This Cinemax original is a late-night series about dangerous and mysteriously sexy women. The inspiration behind the show are the pulp stories which became very popular in America during the late 1800s to around the middle of the 20th century. Set in contemporary times, 'Femme Fatales' depicts one story per episode, all of which deal with the interesting ways some women come up with to express their inner desires. All of the leading men and women in the episodes are established mainstream actors. Known faces like Richard Kind, Adam Goldberg, and Vivica A. Fox have featured in this series.
6. Marcella (2016-)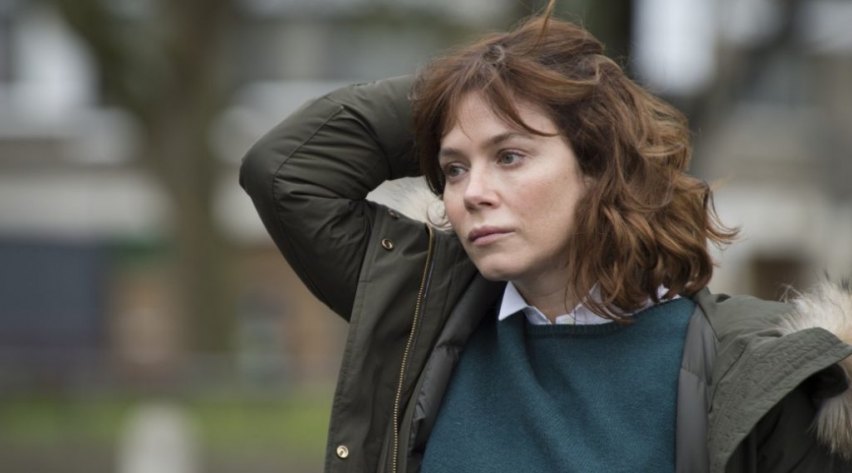 'Marcella' can serve as an example of what we regard as 'Nordic noir'. This is a sub-genre of thrillers where the story is told from the perspective of the police officer; the setting is moody and bleak, and there is an overall sullen aspect to the story. The central character of the show is Marcella Backland, who is a detective working for the London Metropolitan Police.
The story starts at a point where Marcella's 15-year-old marriage comes to an end and she goes back to a case about a serial killer who has committed three murders. The random blackout episodes that she suffers from sometimes makes her suspect whether she herself is involved in any of the crimes she is investigating. The story is essentially about the struggle of a woman to adjust to her life after her divorce while she works on a dangerous case. It deftly juxtaposes her personal problems and the case that she is working on. The series received immense acclaim from both critics and fans. Anna Friel won the International Emmy Award for her brilliant performance as the eponymous lead character.
5. Hannibal (2013-2015)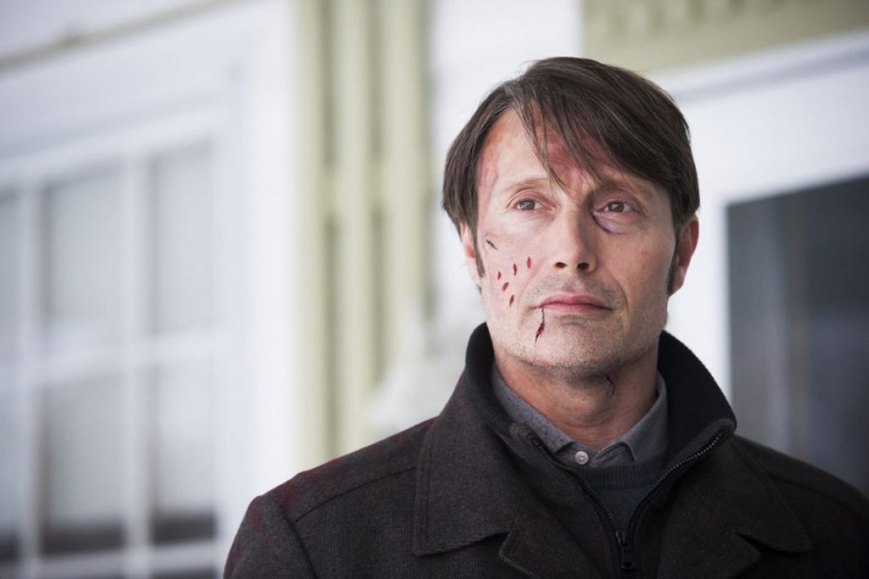 Considered by many to be one of the greatest TV shows of all time, 'Hannibal' is based on Richard Harris' books about the cannibalistic serial killer-cum psychiatrist Dr. Hannibal Lecter. The central character is played by Mads Mikkelsen, in what has been regarded as one of the best castings in recent television history. We see Lecter working as a consultant for the FBI while carrying out his own killings. He works closely with FBI profiler Will Graham, in whom he takes a keen interest. This is because Graham possesses the ability to empathize with criminals. Lecter is seen always trying to push Graham over the edge and turn him into a killer as well.
The intense psychological battles we see in the series between Grant and Lecter, and sometimes within Grant himself is surely the factor which sets it apart from other shows that explore similar themes. Mikkelsen has developed the character of Hannibal Lecter from where the great Anthony Hopkins had left. This is quite commendable since the legendary status of Hopkins' performance is quite well-known.
Read More: TV Shows Like Flinch
4. Witnesses (2014-)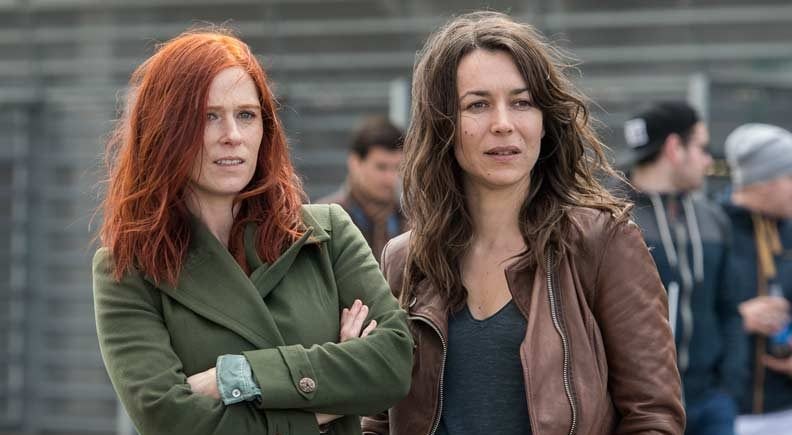 A French thriller series, 'Witnesses' is the brainchild of Marc Herpoux and Hervé Hadmar. Northern France's coastal towns are just breathtakingly beautiful, and setting the story in such a place alleviates the gruesomeness of the tale. It is in such a beautiful town that someone is digging up bodies of murdered victims and leaving them out in the open for the police to investigate. There is always a sense of foreboding in the way the scenes in 'Witnesses' are constructed and shot, and this stylization does have a deeper impact on the story. The world in which this story is set is a gloomy one: it is a world mixed with melancholia and uneasiness, in the midst of which we follow two cops as they try and bring a serial killer to justice. Fans of noir-inspired movies and TV shows would love this series.
Read More: TV Shows Like Easy
3. Ringer (2011-2012)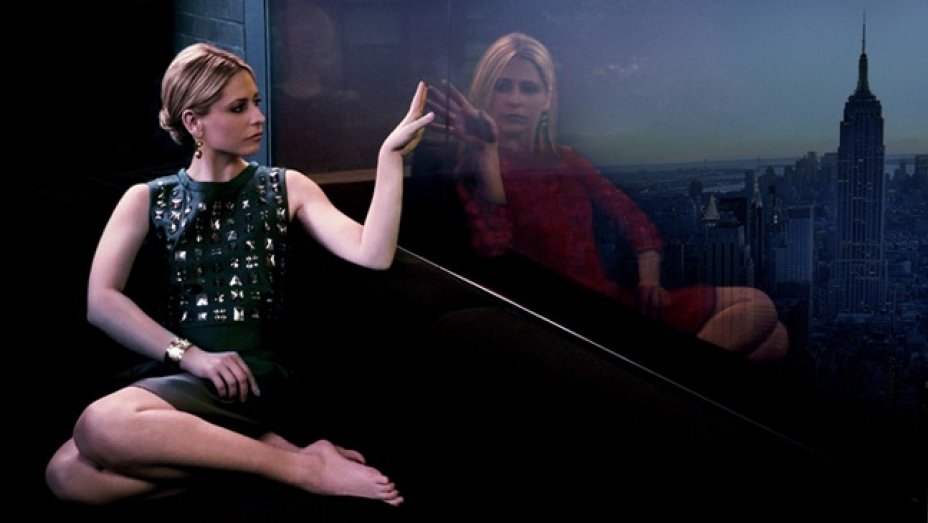 The concept of the doppelganger was immortalized by Joesph Conrad in his story 'The Secret Sharer'. This CW original uses a similar theme, albeit here, the two identical people are actually twins. The twins in question are Bridget and Siobhan. While Bridget is a stripper and a recovering drug addict, Siobhan is a homemaker with a beautiful family of her own. The story starts when Bridget flees from a town after her life gets in danger. She wants to meet her sister, but as soon as Bridget reaches New York where her sister lives, she finds that Siobhan has committed suicide. Bridget takes on Siobhan's identity because nobody else knows about her existence. However, it is not that easy to suddenly start living someone else's life, and Bridget soon realizes out this ugly truth. The show received mixed to positive reviews from critics. However, unimpressive viewership ratings forced the network to cancel the series after the first season.
Read More: TV Shows Like Cobra Kai
2. Perpetual Grace, LTD (2019-)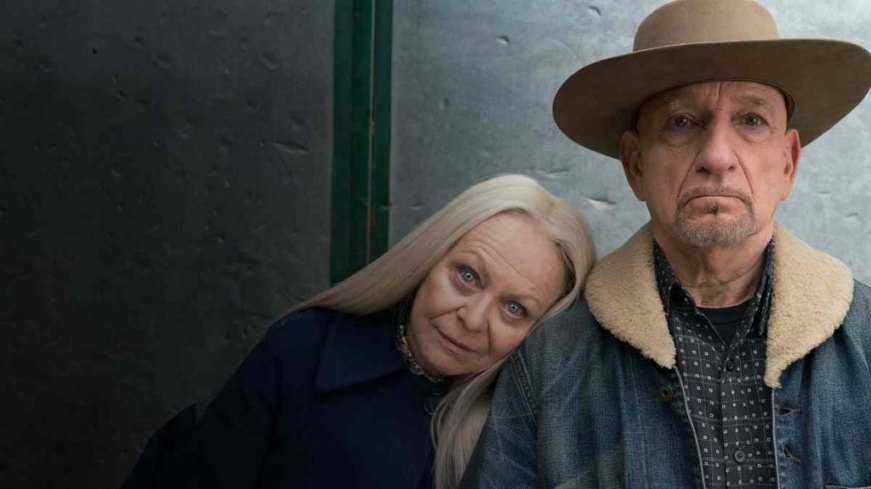 Ben Kingsley stars in this neo-noir series as the pastor of a church in a small American town. The people here absolutely love Pastor Byron Brown and his wife and refer to them as Pa and Ma respectively. Suddenly, a hustler comes to town with a plan to cheat him out of his money. However, he soon realizes that the pastor and wife are bigger hustlers themselves. The series is a quirky drama that sees Kingsley in one of his most memorable performances. The suspenseful thriller aspect of the show is deftly blended with dark comedy, and that is what makes 'Perpetual Grace LTD' a truly memorable watch.
Read More: TV Shows Like Titans
1. Babylon Berlin (2017-)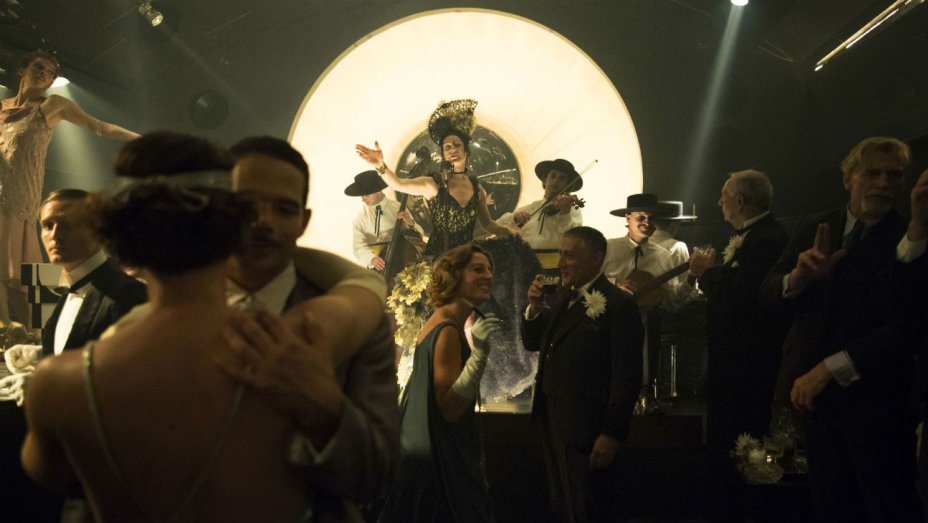 Written and directed by Tom Tykwer, Achim von Borries, and Hendrik Handloegten, this neo-noir crime series is set in Berlin in the early 1900s post World War I. The lead character is Gereon Rath, a policeman who comes to the German capital from Cologne to bust open an extortion ring. His story gets intertwined with that of a young woman who strives to prove her worth in the police department. Tom Tykwer said that he relates the period this story is set in to our present times because during both these periods, democracy is challenged. It was soon after the Weimer Republic that Hitler would rise to power. The brilliant production design, story, and screenplay of the series has found praise from the critics. 'Babylon Berlin' boasts of a 100% Rotten Tomatoes rating.
Read More: TV Shows Like American Vandal