'Easy' is an anthology comedy series that tells a different story in each episode about the relationship between two people in the modern world and the different kinds of problems they face as they struggle to attain happiness. Joe Swanberg is the creative force behind the series; she's the creator, writer, director, editor, and producer of the show. The series deals with characters based in Chicago, and each of the stories focuses on the intricacies of modern love, relationships, and technology. The stories of 'Easy' are unique and offbeat, and the humor is completely fresh. If you're looking for such refreshing, genuinely funny comedy shows, then you have come to the right place. Here's the list of best shows similar to 'Easy' that are our recommendations. You can watch several of these series like 'Easy' on Netflix, Hulu or Amazon Prime.
10. Loudermilk (2017-)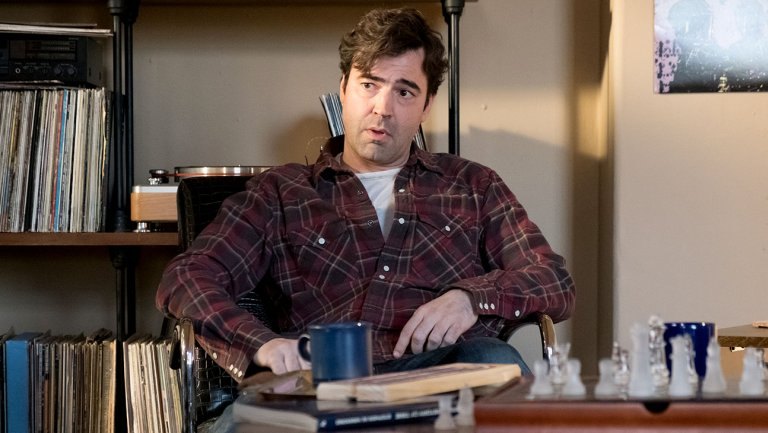 Created by Peter Farrelly and Bobby Mort, 'Loudermilk' is a comedy series that revolves around a character called Sam Loudermilk, who is trying to recover from his alcoholism. But leaving his addiction has naturally made Sam very irritable and he constantly behaves badly with others. Most importantly, his life has far more complicated problems than alcoholism. The show was praised by critics for its unique humor and interesting characters.
9. American Vandal (2017-2018)
True crime shows have become very popular these days. These shows are being made in large numbers, and each top network and streaming channel has one or more true crime shows running on their streaming platform/channel. Netflix, which has produced some of the most talked-about true crime shows in recent years, took a brilliant step when they came out with 'American Vandal' in 2017. 'American Vandal' can be called the 'Spinal Tap' of true crime shows. The show is a parody on the format and is shot like a mockumentary series. The first season deals with a crime where someone has vandalized numerous cars with phallic drawings. In the second season, the crime is that someone has laced a school cafeteria's lemonade with sugar-based alcohol. The show has received widespread critical acclaim for its brilliant humor, concept, and a scathing attack on what is considered entertainment in today's world.
8. Imposters (2017-2018)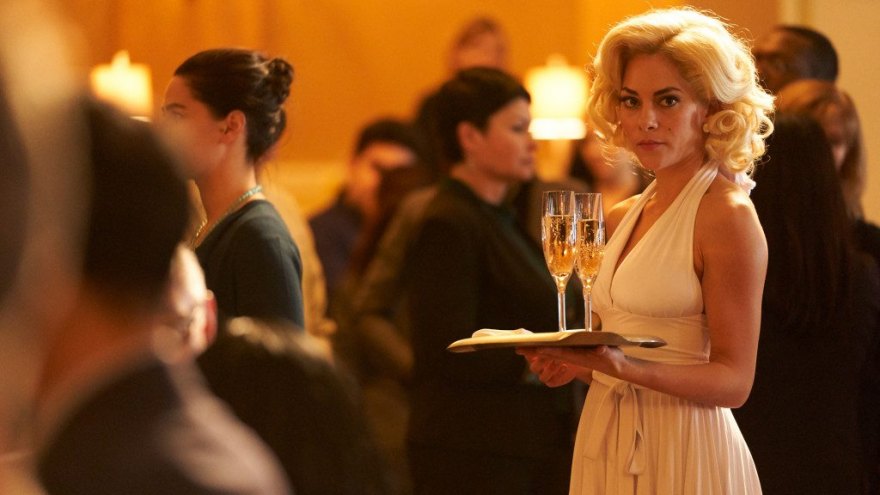 This dark comedy series is centered around a woman called Maddie. She is a con artist who romantically entangles men and women and then robs them of their wealth. However, Maddie does not work independently; her accomplices are Max and Sally. These three are a part of a large ring of fraudsters who work for the kingpin, simply known as 'The Doctor'. Maddie and her troop are quite successful in their trade, but problems arise when their past comes back to haunt them. Two people they had fooled earlier, Ezra Bloom and Richard Evans, join forces to track down Maddie. They also come across another guy who also suffered from a similar fate. When they go about looking for Maddie, she is busy trying to seduce a man who is actually an undercover FBI agent. Critical reviews for the show were positive.
7. Dietland (2018)
The story of 'Dietland' is adapted from the novel of the same name by Sarai Walker. The central character of the story is Plum Kettle. It is through her character that the series explores important issues that women face in modern society like rape, patriarchy, misogyny and so on. In the middle of all this, Kettle gets caught between two warring feminist factions. Despite positive critical responses, AMC canceled the show after the first season itself.
6. She's Gotta Have It (2017-)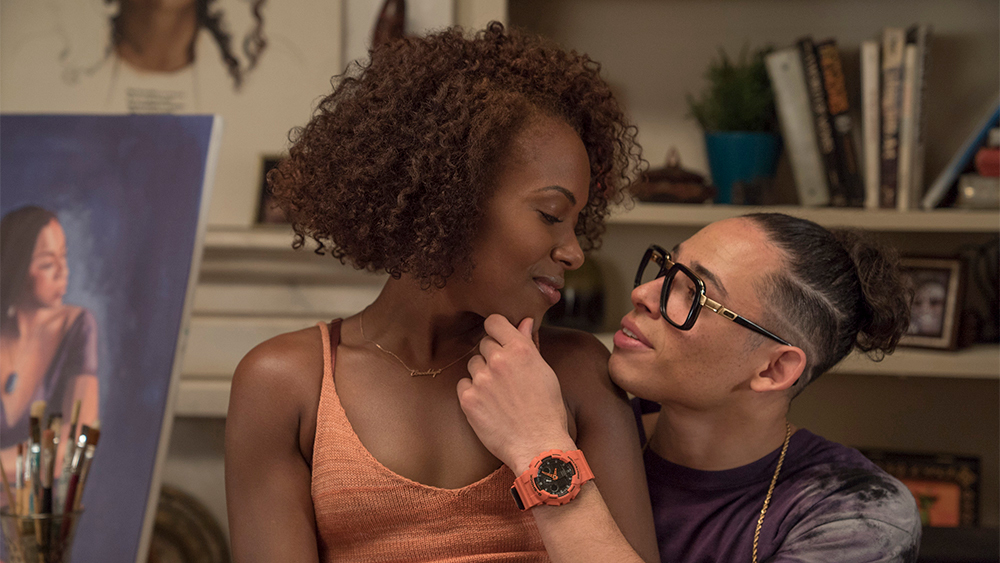 Spike Lee's 1986 film is the main inspiration behind this comedy/drama show. The lead character of the series is called Nola Darling. Nola is a free-spirited, independent black woman living in Brooklyn. She is in three simultaneous open relationships, but it gets difficult for all these three men to accept her sexual independence. One of them is the father of a child and a rich, married businessman called Jamie Overstreet; one is a photographer called Greer Child; and the last one's name is Michael Jordan. Lee is the director of all the episodes of the show and he also serves as a co-executive producer. The show received massive critical acclaim.
5. Atlanta (2016-)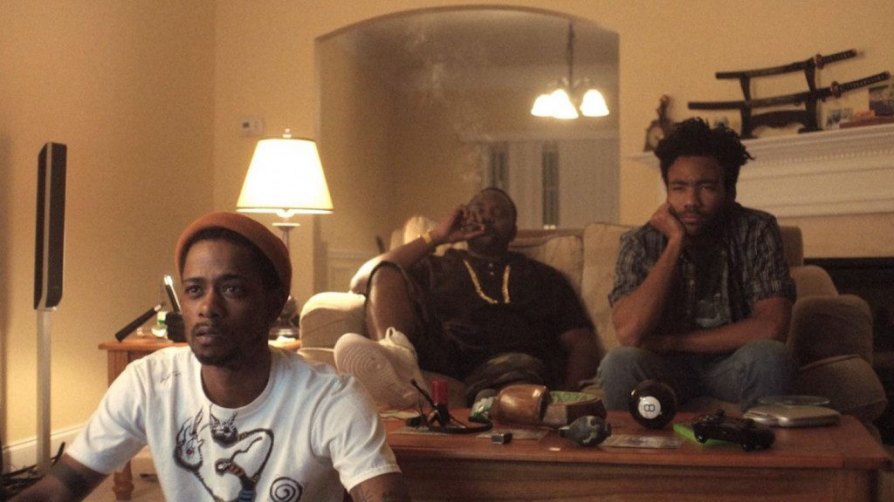 Created, written, directed, and co-executive produced by Donald Glover, 'Atlanta' is a comedy/drama show which follows the life of an up-and-coming rapper and his manager from Atlanta. Glover plays the character of Earn, who works as a manager for his cousin Alfred, a rapper with the stage name Paper Boi. Earn needs the job as Al's manager to get by because he has no other source of income, but Al is frustrated with the lack of progress in his career and wants to sign up with a more professional manager to smoother his career. This lands Earn in deep trouble because he needs to support his daughter with his ex-girlfriend Vanessa. The series received immense critical acclaim and also won numerous awards, including the Primetime Emmy Awards for Outstanding Lead Actor in a Comedy Series and Outstanding Lead Actor in a Comedy Series for Glover.
4. Dear White People (2017-)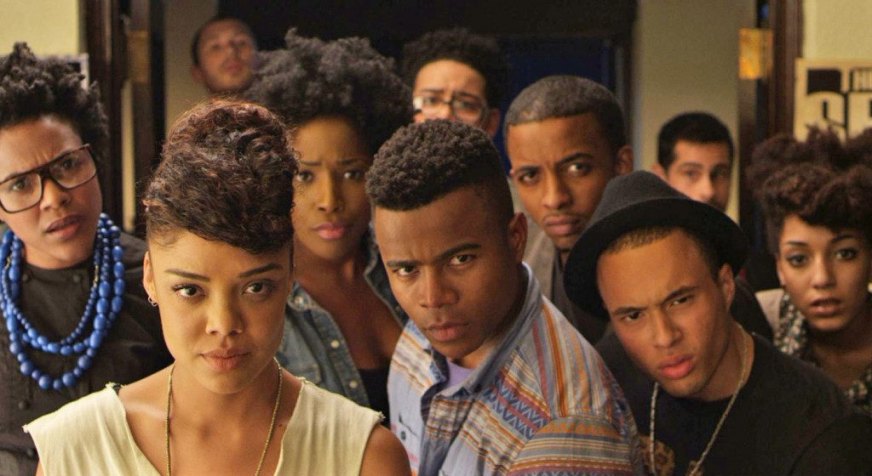 'Dear White People' is based on Justin Simien's 2014 movie of the same name. The series is set in an upper-class Ivy League university dominated with by white Americans, called Winchester University. A group of black students is the main focus of the show. As we follow the characters, we realize how subtly, or sometimes quite loudly, racism is still present in such heavyweight institutions. The series points out the social injustice colored people suffer daily in America. The material is full of scathing humor, absurdism and honesty. Critics lauded the show for addressing serious problems that plague our society till today while also managing to keep the humor intact.
3. Master Of None (2015-2017)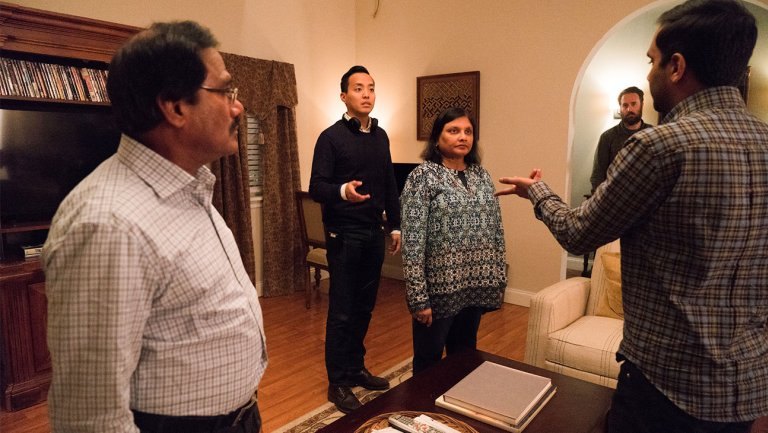 Created by Aziz Ansari and Alan Yang, 'Master Of None' centers around an American-Indian man who is looking for acting jobs and trying to find his feet in the industry. His name is Dev, and we follow him as he navigates through his personal and professional life. The lead actor's parents are portrayed by Ansari's real-life parents. The show received widespread critical acclaim for its unique concept, humor, and presentation. Another interesting aspect of the show is its reference to various classic Italian and French New Wave films. There are also clear influences of Woody Allen, Spike Lee, and Wong-kar Wai's aesthetics.
Read More: TV Shows Like Young Sheldon
2. Crisis In Six Scenes (2016)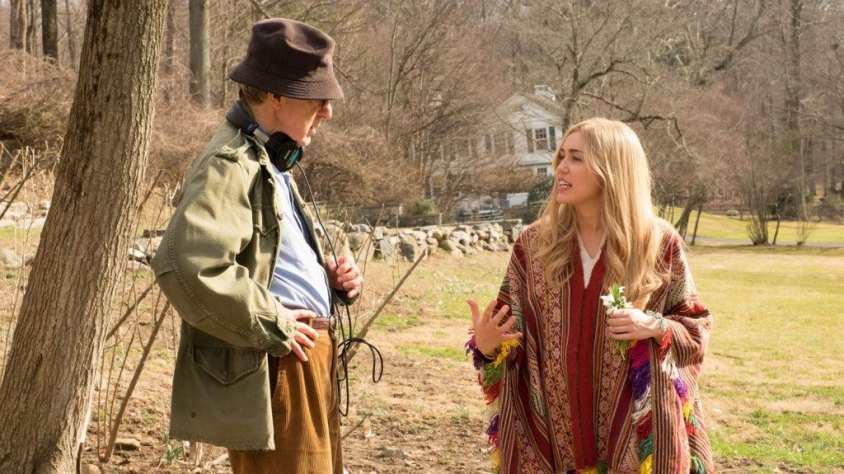 Set in the 1960s, 'Crisis In Six Scenes' is a miniseries written and directed by Woody Allen. The series is centered around a white middle-class family comprising of Kay Munsinger and her husband Sid. One day, they are visited by a young woman called Lennie Dale (played by Miley Cyrus). She is a radical leftist and a hippie, a combination Sid is definitely not a fan of. When the family comes to know that Lennie is being hunted by the FBI, their problem further intensifies. The series was panned by critics and Allen himself considered the project an utter failure.
Read More: TV Shows Like Six
1. The Office (2001-2003)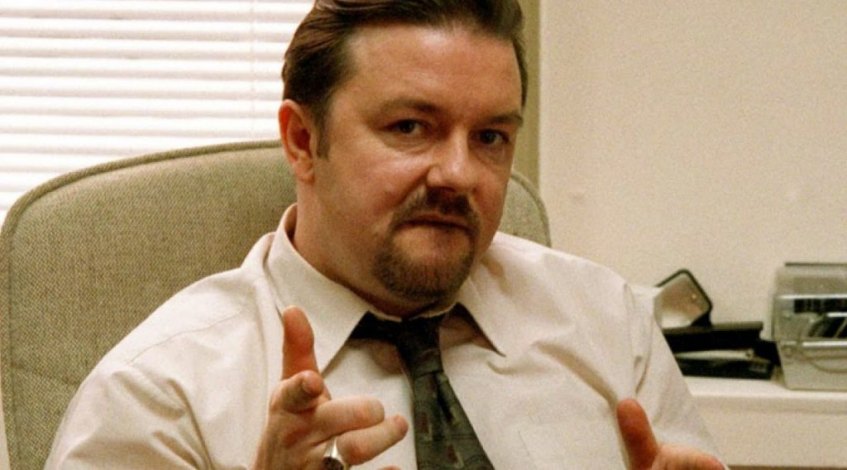 Written, created, and directed by Ricky Gervais, 'The Office' is now considered one of the greatest shows in television history. Shot in a mockumentary style, the series is set in an office in London and revolves around its various employees. The lead character of the show is the manager of the office, named David Brent (played by Gervais), who tries to build up a rapport with all the other employees but fails to do so every time, ending up in comical situations. The show has been recreated in many countries all over the world, the most popular one definitely being the American version starring Steve Carell. The series received huge critical acclaim and catapulted Gervais into superstardom.
Read More: TV Shows Like Flinch