EDITOR'S NOTE: The following article has been modified to reflect the final winners of Emmy Awards.
Predicting the nominees for a comedy series is so much harder than predicting them for a drama series or a limited series, simply because there are so many! I do not by any means state myself to be a serial binger or up to boot with all the newly released or renewed TV shows out there, but boy-oh-boy, just looking at the potential nominees sometime back for this list gave me pause over simply how many there could be.
One cannot deny that among the plethora of entertainment we have there, there is absolutely no dearth of comedy shows, and good ones among those too. This year is going to be particularly interesting with a favourite at the Golden Globes and the Emmy's last year, 'The Marvelous Mrs. Maisel' in the race, and I suspect Prime to be backing her up in full force. HBO has the especially remarkable 'Barry' and 'Veep', the latter also being a defending champion, while Netflix is also returning with a couple of favourites. If anything, the race for the outstanding comedy series category does not seem as one-sided as the one for the drama category, and that just states that things are going to be more than interesting.
What would have made the race even more interesting is if certain series could have made the list, but as of now find themselves out of contention owing to their ineligibility on temporal lines, including the stellar 'Atlanta', 'Silicon Valley' and 'Master of None'. Read on to find what shows I think are the strongest contenders for getting nominated for Outstanding Comedy Series at Emmys 2019.
Should Have Been Nominated
Black-Ish
While the numbers for 'Black-ish' present a rather steady inflow of loyal fans for the show, the quality of its recently wrapped up fifth season is wildly variable to say the least. The show landed 5 Emmy and 2 Golden Globe nominations for its last season, winning mostly in the acting categories, but its nominations have remained fairly consistent over the years, even if the wins haven't. It is currently one of ABC's most successfully running shows, and the show's themes of racial diversity and inclusivity should also sit well with the viewers as they have previously. This year was anyway going to be a tough gig to land, but for fans, the good news is that the show will be returning again for its sixth season within this year.
The Kominsky Method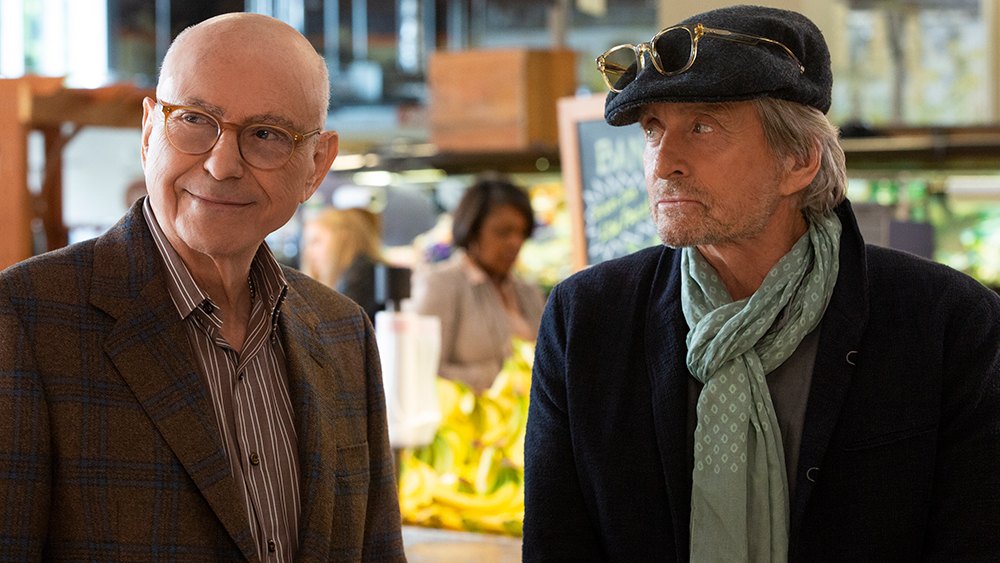 It absolutely eludes me and any conceivable sense within me why 'The Kominsky Method' was defied a nomination at the Emmy awards. If there are others that I considered a snub, this is downright rebellion. Dialing our clocks back a little, the reason I was almost certain that 'The Kominsky Method' should have been a no brainer as far as nominations were concerned, apart from being a really well-made show about an aging washed up actor now serving as an acting coach, were its big wins at the Golden Globes. The show took home the award for Best Television Series (Comedy or Musical) and Best Performance by an Actor in a series for the same category for Michael Douglas, despite some pretty stiff competition. Given that, a nomination atleast shouldn't have been that farfetched, leave alone unattainable. With its second season already underway, Kominsky's betrayal is one thing I would remember for a long time to come.
Final Nominations
7. Schitt's Creek
I have to admit that I didn't initially predict a nom for 'Schitt's Creek', but in retrospect, it's hard to see why not, with the picture becoming a lot clearer now. Not that its nomination has still ceased to be a surprise for me, but what I think really works in this show's favor are stellar top performances from the principal cast, including Eugene Levy and Catherine O'Hara, both of whom have a nomination each in the lead actor and actress categories for Outstanding Comedy Series. The writing is funny as ever, and the series recently aired its fifth and pre-final season, with another comedy gem coming to a close after five years of airing.
6. The Good Place
What 'The Good Place' has been for me always is a good bit of escapist fun, a charming, unassuming show about a bunch of good people landing up in the "perfect" afterlife after they pass, trying to switch things up their own way. Kristen Bell is undoubtedly the beating heart of the show, and while the third season has evidently lost some steam when compared to the excellent first and second seasons, it still remains one of the better comedy shows out there, also among the most popular ones among its audience and loyal fan bases. It didn't win big at the recent Golden Globes ceremony, but it garnered two major nominations: one for Bell's central performance, and one for the show in the comedy/musical category. Those are strong credentials, but none that could guarantee a win.
5. Russian Doll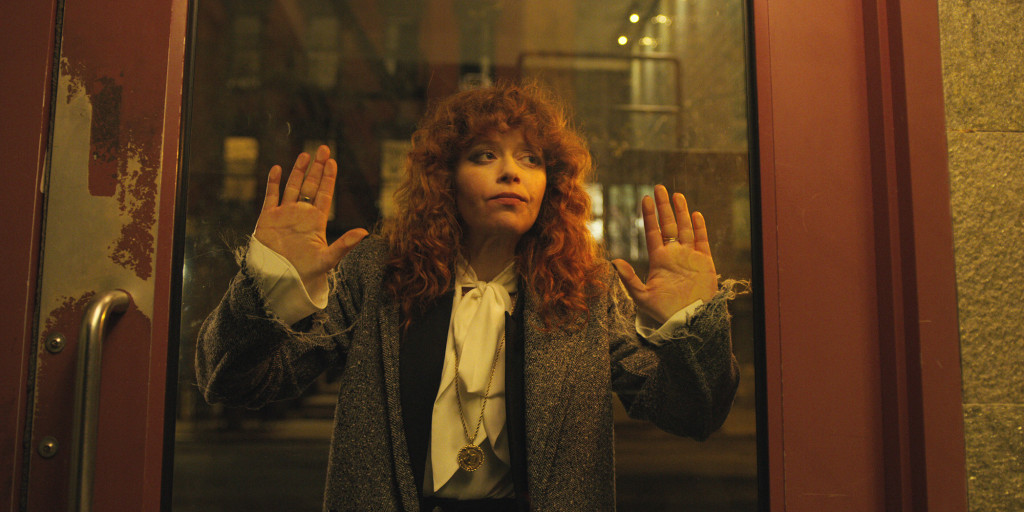 'Russian Doll' is admirable in the way it takes the 'Groundhog Day' story, which has become a subgenre in itself by now, wherein a woman keeps dying and returning to the same day on a party at her place, and delivers a consistently engaging yet only sporadically funny first season. The series seems to have come through on the basis of its strong critical suite, Natasha Lyonne's winning central performance and an increasingly positive word of mouth. While it certainly isn't a top contender for me, I can expect it to be the curveball for this category.
4. Barry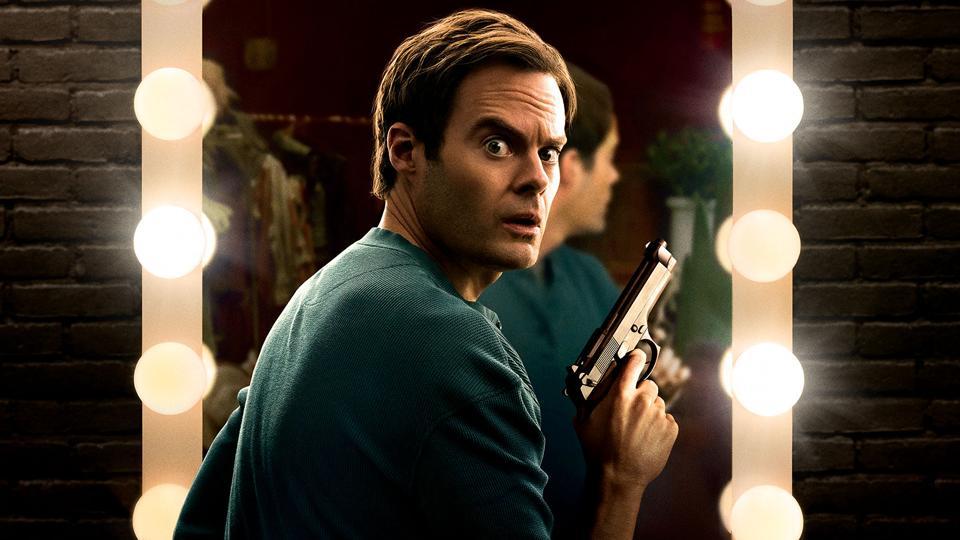 The first season of this darkly funny show sneakily escaped the big win when it went to 'The Marvelous Mrs. Maisel' last year, and in all probability, the two shows with their returning seasons will have a go at it this year as well, along with almost certain nominations for Bill Hader as outstanding actor in a comedy series, whose mere presence makes everything in the show twice as funny. The second season of the acclaimed dark comedy with Hader in the lead has ended on an exceedingly positive note, and with the same momentum and noise it has managed to make until now, it should have had absolutely no troubles in securing a nomination, and maybe finally even a win.
3. The Marvelous Mrs. Maisel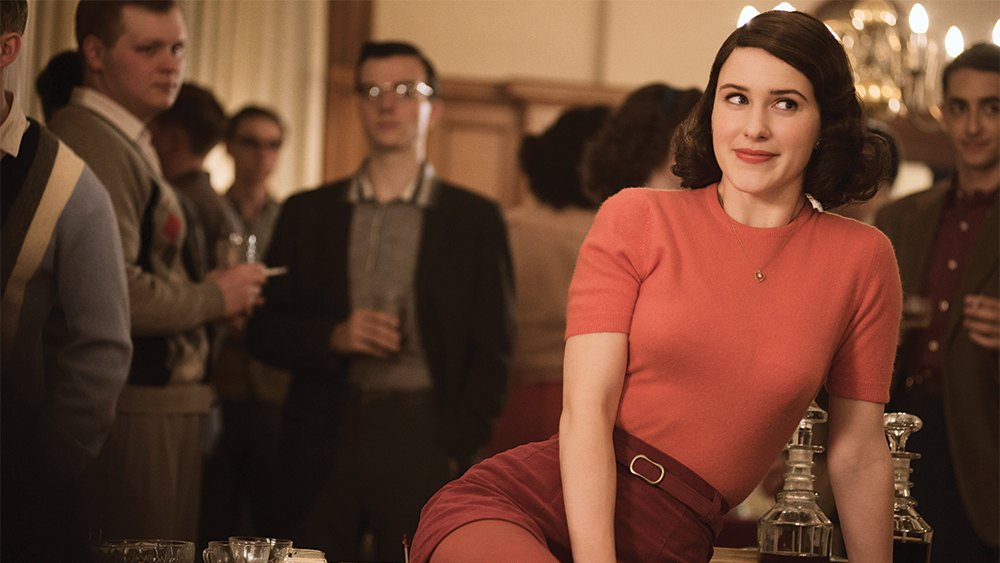 The reigning champion currently will have a lot of tough competition closing in from both sides. However, I expect Prime to use big bucks to push its big guns right across the winning line, something that we will have to wait until September to witness. As is a kind of observably similar pattern for outstanding comedy shows, the nomination prediction comes along with a near certain nomination for the eponymous lead character, played by Rachel Brosnahan. Despite the obviously tight competition among the top 3, and especially the top 2 where it is almost going to be a mano-a-mano, I still feel 'The Marvelous Mrs. Maisel' remains a formidable frontrunner for winning. The genuinely feel good vibes around the show, the feminist themes, and being a current succinct audience favourite ensure that it will be on the cards of a lot of the voters.
2. Veep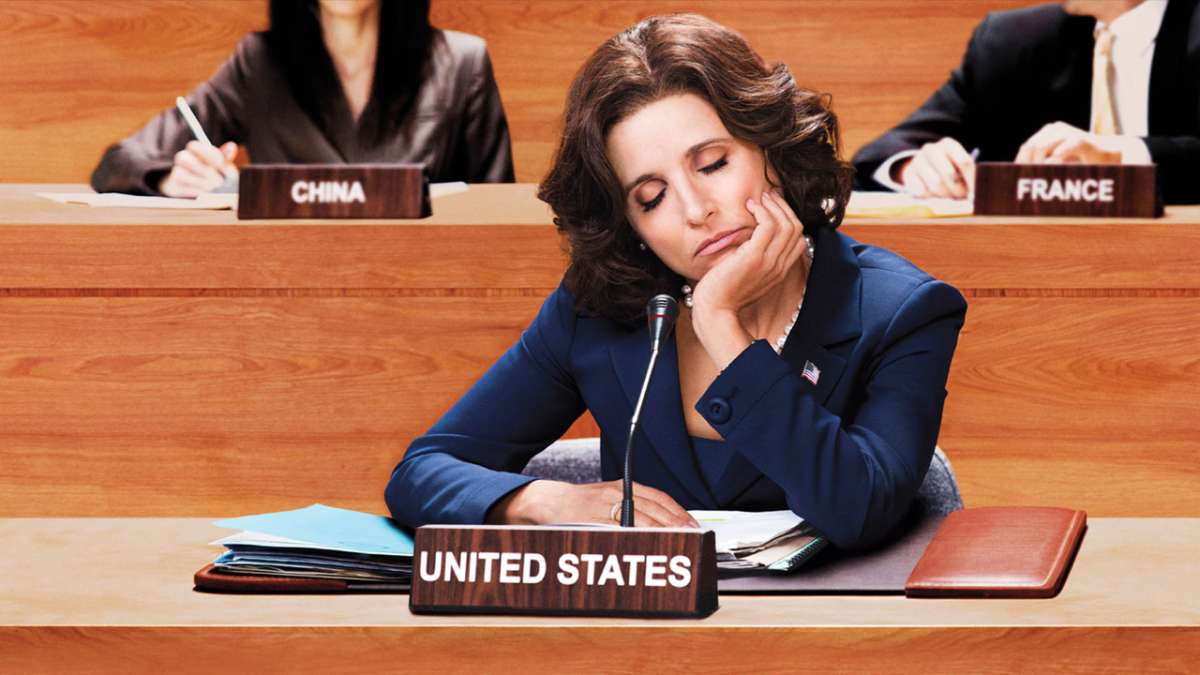 'Veep' is another returning champion back to claim its glory after winning consecutively for its last three seasons, and that alone should be cause enough to predict its win this year too. The legendary Julia Louis-Dreyfus easily has landed a couple of nominations in her kitty for her stellar act, having won it six consecutive times. All these credentials put it on an almost direct collision course with 'The Marvelous Mrs. Maisel', a show that looks to score along the same boundaries. What will be particularly interesting to see is how 'Veep's political satirical humour fares against 'The Marvelous Mrs. Maisel's feel good, almost whimsical kind of humour. 'Veep' recently ended airing its seventh and final banger of a season, and we are sure from the looks of it that 'Veep' is looking to score a bountiful at the Emmys this year as well. Thus, in the mano-a-mano that ensues, I expect and predict 'Veep' to emerge victorious on the other side. This show is my final prediction for the Best Comedy Series this year.
Winner
1. Fleabag
'Fleabag' is just the quintessential British comedy you never knew you needed. The show puts on fine display the enormous talent that Phoebe Waller Bridge is, both as a performer and a writer. If you thought the first season of 'Fleabag' was entertaining, the second one is a total knockout, a baller of a tragicomedy. It essentially takes up everything that worked for the first season, and pumps it up several notches. It is wild, it is wicked, and the fourth wall breaking by Fleabag is fun as ever. The mad Andrew Scott is just another plus in an exceeding list of pluses already. Late arrival to the game, but what an entrance this show has made!
Read More in Emmy Predictions: Best Drama Series