Phoebe Waller-Bridge became a worldwide sensation after the release of her show 'Fleabag' in 2016. The series received high praise from critics for its fresh and riveting sense of humor, amazing concept and relatable characters. Waller-Bridge plays the leading character of Fleabag, a modern, independent London woman who is struggling to deal with the various ups and downs of her life, sometimes resulting in comic or tragicomic situations. Fleabag is sexually and financially independent; she does not meekly submit to anyone's wishes and fancies and makes her voice heard in all situations. Problems arise in her life because of her godmother's relationship with her father, and her various experiences with romantic relationships.
'Fleabag' is an extremely funny and witty show which received loud acclaims from critics and fans alike. If you're looking for more shows that are thematically and stylistically similar to this one, then you have come to the right place. Here's the list of best shows similar to 'Fleabag' that are our recommendations. You can watch several of these series like 'Fleabag' on Netflix, Hulu or Amazon Prime.
10. Frasier (1993-2004)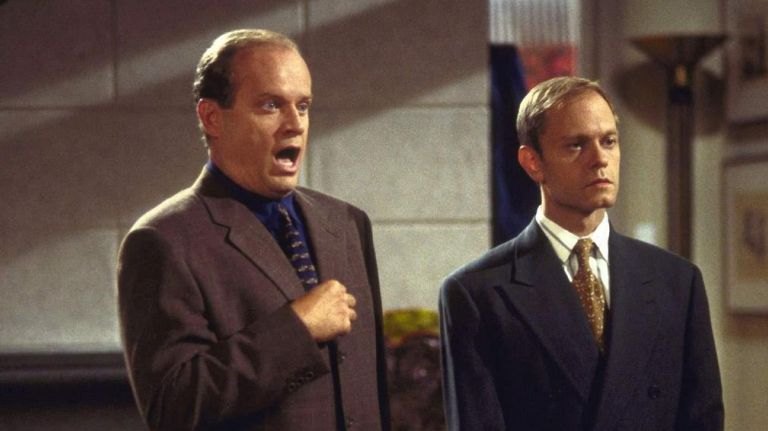 'Frasier' is a spin-off of another hit TV series, 'Cheers', and both the shows have now achieved legendary status in the world of sitcoms. The leading character of the show is a certain Dr. Frasier Crane. He is a psychologist who moves back to his home town in Seattle after his marriage fails. Within a few days of shifting back, Frasier's father moves in with him. Martin, Frasier's father, has developed problems in moving after being shot during a robbery when he was working for the police. Frasier also has a brother called Niles and the two of them always try their best to include themselves in the culturally elite circles of Seattle. Niles is a psychiatrist just like his brother and there is also a constant sibling rivalry between them. 'Frasier' received huge critical acclaim and is considered to be among the best sitcoms of all time. It received a whopping 37 Primetime Emy Awards
9. The Young Ones (1982-1984)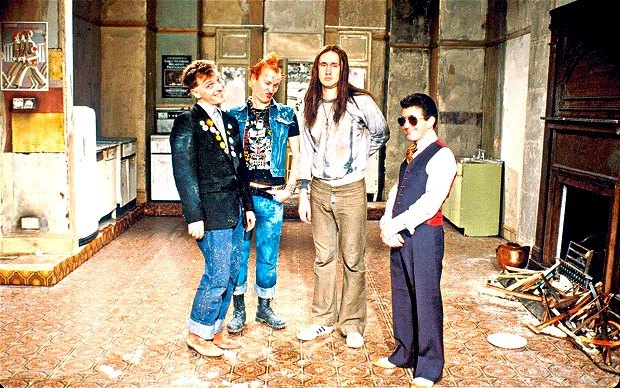 A famous British sitcom, 'The Young Ones' is a story about four young kids, undergraduate students, who live in a house together. One of them is a conceited anarchist, one is a hippie, the third one is an upcoming mob boss and the fourth friend is an ardent follower of punk culture. The series uses a very unique, offbeat kind of humor that is rarely seen on television. It is a sitcom, but sometimes uses slapstick and surreal humor as well. In every episode, there is a musical performance by a guest artist. Bands like Motorhead and Damned have performed on this show.
8. Absolutely Fabulous (1992-1996)
The story of 'Absolutely Fabulous' revolves around two friends, Edina "Eddy" Monsoon and Patricia "Patsy". These two leading characters are aging women who still want to dwell in the excesses of youth. They drink heavily, use recreational drugs, follow the latest trends in fashion. Both Eddy and Patsy are rich and established women in the fashion world. While Eddie has her PR agency, Patsy is a high-ranking official in a big fashion magazine. The shenanigans of these two women naturally lead them to a lot of troubles, which are solved by Saffron Monsoon, Eddie's daughter. The show is hugely popular not only in England but in many countries all over the world.
7. Peep Show (2003-2015)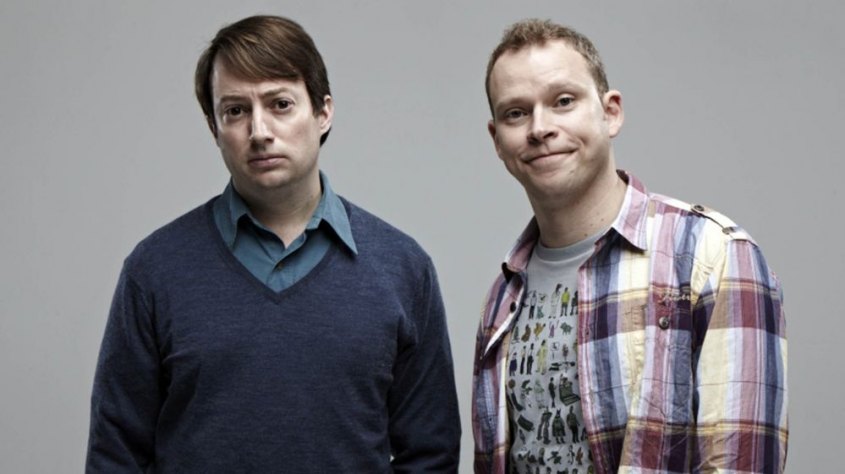 This British sitcom, starring David Mitchell and Robert Webb, follows the lives of two friends sharing a flat. These two friends are Mark Corrigan and Jeremy "Jez" Usborne. Mark is a loan manager with a cynical attitude towards life while Jeremy is just the opposite. He is a slacker, does not have any talent, and lives off Mark. Both of them studied together at Dartmouth University, where they became friends. This series uses POV shots, something which is quite uncommon in sitcoms. Moreover, the thoughts of Mark and Jez are presented to the audience as voice-overs.
6. Dad's Army (1968-1977)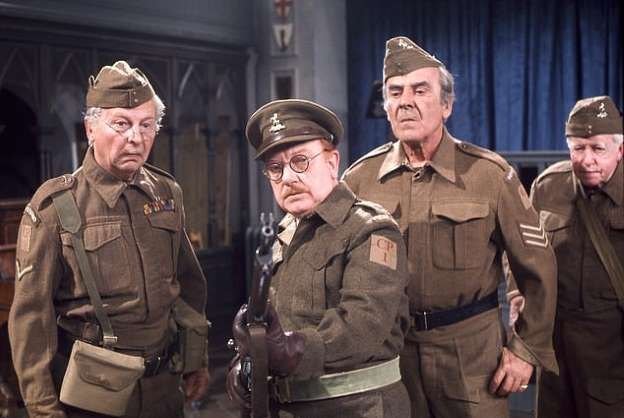 This sitcom is based on the British Home Guards and is set during the Second World War. The Home Guards are volunteers who are way past the age to be recruited into the army. They are elderly gentlemen who have been considered unfit to go into active battle. Their inability to perform their duties becomes the crux of the show. Older actors like Arthur Lowe, John Le Mesurier, Arnold Ridley and John Laurie are featured in the series. According to a BBC poll, 'Dad's Army' is the fourth best British sitcom of all time. The series received huge critical acclaim during its run and has been a great influence on British comedy since its debut.
5. Blackadder (1983-1989)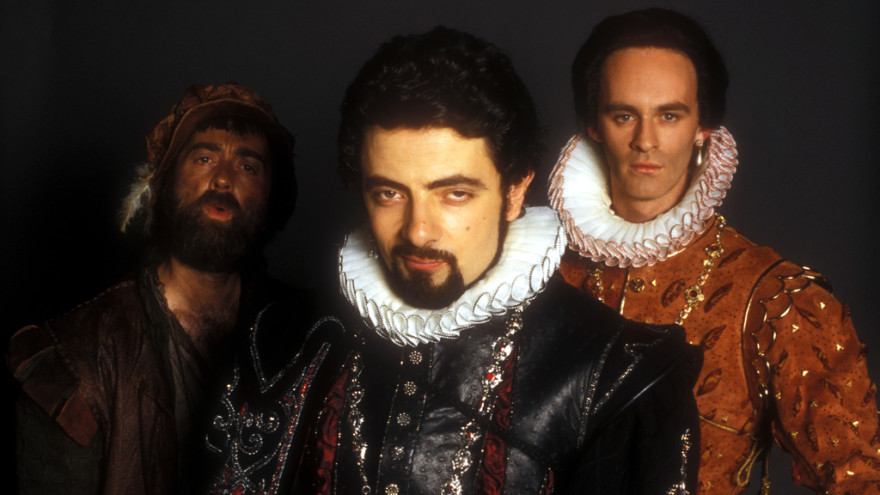 'Blackadder' is not just one, but four different series under the same title. There is one character called Edmund Blackadder who is common in all four series. In the four different series, Blackadder is found in different eras of British history, but his lineage remains the same. He is portrayed as the descendant of the same Edmund Blackadder in the previous series. Blackadder's servant Baldrick is also present in all the series.
In the first series, we see that Blackadder is not that intelligent and Baldrick manages to outwit him easily. However, this dynamic changes from the second series onwards, and Blackadder becomes the cleverer of the two. The first series is set during the rule of the fictional emperor Richard IV; the second one is set during the Elizabethan period; the third installment of the series sees Blackadder during the reign of Richard III; and finally, the events of the fourth series unfold during World War I. Eminent British actor Rowan Atkinson plays the character of Blackadder. The series is often regarded as one of the best British television programs ever.
4. Derry Girls (2018-)
The story of 'Derry Girls' revolves around Erin, Orla, Clare, Michelle, and James. They are teenagers, and the show explores several of their troubles in life. The series received huge critical acclaim and the Irish humor which is present in it also gives a fresh appeal to the show. It won numerous awards for its writing at the British Screenwriters' Awards and the IFTA Gala Television Awards.
3. Killing Eve (2018-)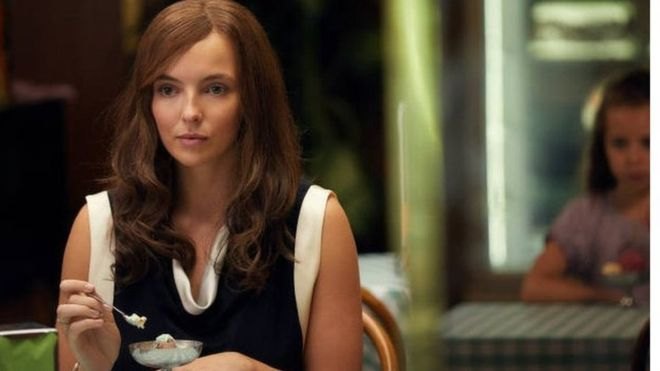 Killing Eve is the only series on this list which is not a comedy. It is a cat-and-mouse tale wherein an MI5 officer is after an assassin. Eve Polastri is the M15 officer and the killer is named Villanelle. As Eve tries to catch her target, she becomes more and more obsessed with her, which results in her taking more drastic steps than what can be deemed safe. Interestingly, 'Fleabag' creator Phoebe Waller-Bridge is the one who developed the story and wrote the teleplay based on the book series 'Codename Villanelle'. Sandra Oh won a Golden Globe Award for Best Actress – Television Series Drama for her performance in the show.
Read More: TV Shows Like Flinch
2. Fawlty Towers (1975-1979)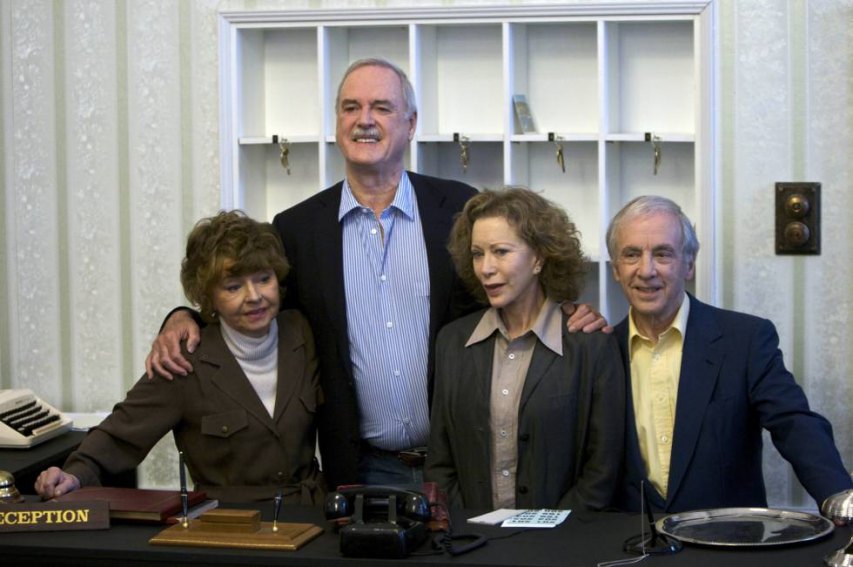 'Fawlty Towers' is based on the life of a hotel owner called Basil Fawlty, his wife Sybil, their porter Manuel and maid Polly Sherman. Fawlty Towers is the hotel run by them. Basil has a very aggressive temper and this is what becomes the crux of the show's humor. The comedy also stems from the farcical and co-incidental situations and the weird characteristics and mannerisms of certain guests who come to the hotel. Many eminent personalities like John Lennon and Martin Scorsese have openly admitted their love for the show. In a poll carried out by BFI to figure out the 100 Greatest British Television Programmes, 'Fawlty Towers' was ranked number one.
Read More: TV Shows Like The Society
1. Cheers (1982-1993)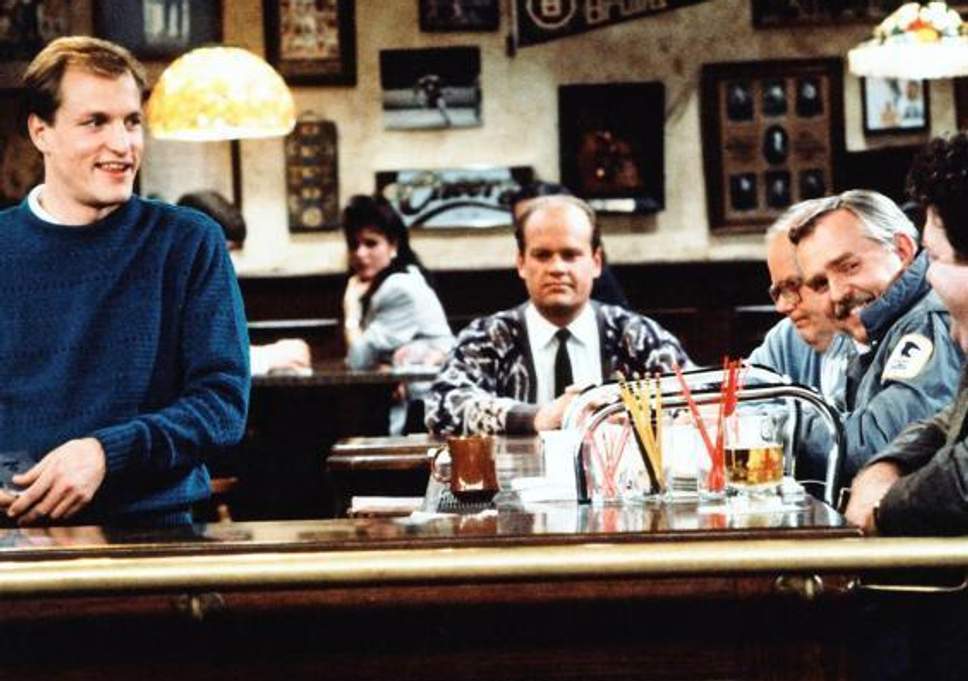 One of the greatest American sitcoms of all time, 'Cheers' centers around the eponymous bar. The story depicts the lives of many characters who frequent the bar or work there. The owner of the bar is a guy named Sam Malone. He is a womanizer who never seems to be satisfied with the intelligence of the women he dates. Sam was a sportsperson before opening the bar, but his career could not be continued because he began suffering from alcoholism. He also has a fling with one of the waitresses at the bar named Diane Chambers. However, things become complicated when he begins to fall for her. 'Cheers' was critically acclaimed during its run, and influenced many sitcoms that came after it.
Read More: TV Shows Like Animal Kingdom