'Animal Kingdom' is a drama series based on the Australian film of the same name. The show revolves around the life of a teenager called Finn Cole. When Finn's mother dies, his estranged relatives take him in. And when Finn starts living with his new family, he finds out that they are a criminal clan and the boss of the organization is his maternal grandmother Janine "Smurf" Cody. 'Animal Kingdom' is an intense crime and family drama, unlike anything we have seen recently on television. If you enjoyed watching this one and are looking for shows that explore similar themes and ideas, then we've got you covered. Here's the list of best shows similar to 'Animal Kingdom' that are our recommendations. You can watch several of these series like 'Animal Kingdom' on Netflix, Hulu or Amazon Prime.
9. Greenleaf (2016-)
'Greenleaf' is a drama/mystery series which centers around a rich but problematic family known as the Greenleafs. Bishop James Greenleaf and Lady Mae Greenleaf are the two heads of the family and the huge church which they own. The Greenleaf family may look respectable from the outside, but they have a dark history, full of secrets and despair. Soon after the series begins, Gigi, the daughter of James and Mae, returns home after two decades. We then come to know that their second daughter, Faith, has died and that is the reason Gigi has decided to contact her parents once again. The series received positive critical acclaim upon its release.
8. The Affair (2014-)
'The Affair' is an intense family drama which depicts an affair between a waitress in a resort town and a guest who has come to the place with his family. The name of the waitress is Alisson and the guest is called Noah. Though Noah is apparently happily married and has four children, he is very unhappy with the fact that his family is still dependent on his father-in-law. Alisson is also in a troubled marriage which has almost collapsed after her son died at the age of four. In the first season, we get to know the story from the points of view of the two leading characters. From season 2, the perspectives of their spouses are also shown.
7. Succession (2018-)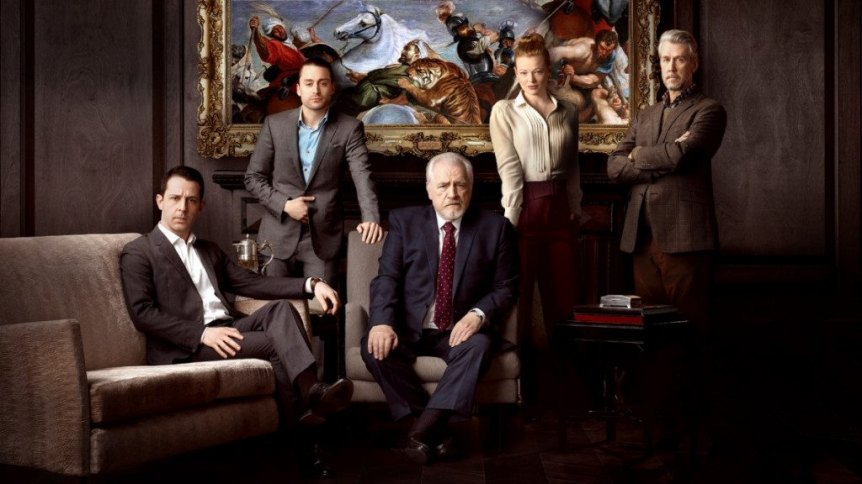 'Succession', a comedy-drama, centers around the Roy family. The patriarch of the family is the owner of a huge conglomerate. He is now reaching a certain age where his children believe their father should give up the reigns of the company to one of them and enjoy retirement peacefully. The sense of greed in each one of the competitors is a lingering presence throughout the series. The show received positive reviews from critics and was selected by the American Film Institute as part of the 10 Best TV Programs Of The Year.
6. The Path (2016-2018)
This series, created by Jessica Goldberg, stars Aaron Paul in the lead role. The leading character of the show is Eddie Lane. Both Eddie and his wife Summer are members of a religious cult known as the Meyerist movement. The beliefs of the Meyerists take inspiration from mysticism and Scientology. We see that Eddie is sent to Peru so that he can indoctrinate himself with the greater and deeper meanings of Meyerism, but doubts creep into his mind when he sees a vision while at Peru, which raises questions in his mind against the movement he is so closely involved in. When Summer finds out about this, she is unsure whether to keep quiet about it or confront her husband for questioning her faith. The show received mostly positive reviews from critics.
5. Bloodline (2015-2017)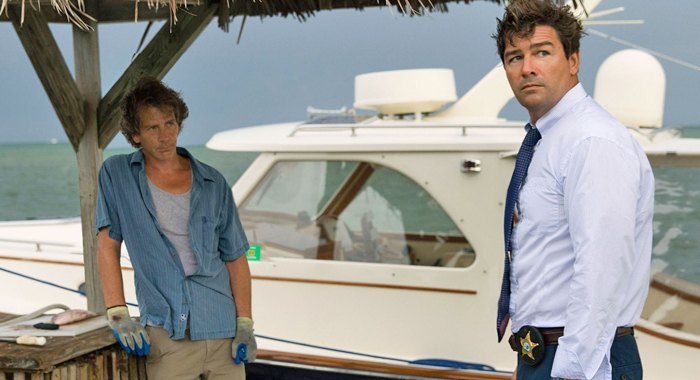 This crime drama centers around a character called Danny Rayburn. He is returning to his family after a long time, for the 45th wedding anniversary of his parents. He has three other siblings, none of whom takes to him very kindly. Danny is the only one in the family who has not been able to make something out of his life. Rest of his three siblings are all well-established, professionally. Later, we come to know about the reason why Danny is treated in such a way by his family. When he was young, Danny was out on a boat ride with another sibling, Sarah, who fell into the sea and drowned. Everyone thought Danny was the one responsible for it. Later, Danny's father dies and he gets a job at the hotel run by his parents. But soon enough, the hotel becomes a mere front for cocaine smuggling, which becomes Danny's main trade.
4. Good Behavior (2016-2017)
'Good Behavior' centers around a character called Letty Raines. She is a notorious criminal, having carried out several cons and thefts, and is also a frequent drug user. When the show starts, we see her being released from prison on terms of good behavior. Her mother is wary of allowing Letty to meet her own child because of her criminal records. It so happens that Letty does not stop her criminal activities even after spending a long time in jail. And one day, during a robbery, she comes in contact with a killer and inadvertently gets involved in a series of deadly murders. The show was praised by several critics.
3. Fargo (2014-)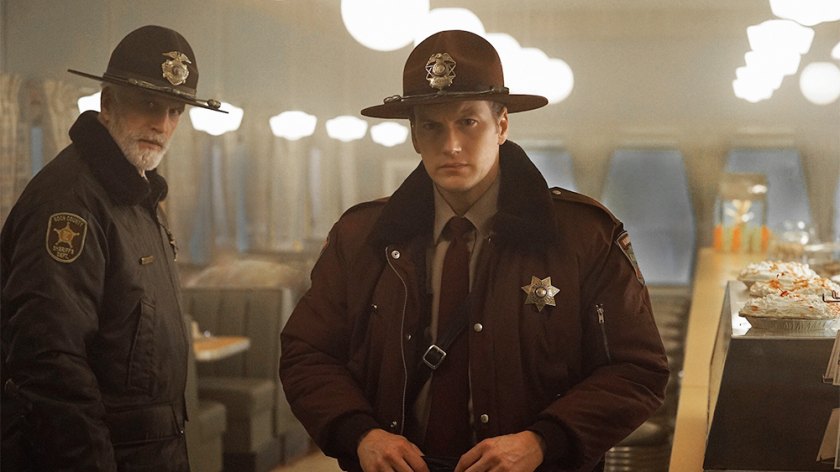 One of the greatest crime/dark comedy shows of all time, 'Fargo' is inspired by the movie of the same name made by the Coen Brothers. Each season of the show tells a different story of crime in and around Minnesota. In the first season, a character named Lester Nygaard murders his wife by mistake and gets involved with a deadly assassin called Lorne Malvo, which leads them to a gruesome trail of murders. In Season 2, the story is told from two perspectives: one of that of a fierce crime family known as the Gerhardt from North Dakota; the other perspective is that of a butcher and his wife. Certain events join the fate of the two families and soon, death and destruction follow. Interestingly, the police officer who solves the case in season 1 is the daughter of the same officer who solves the case in season 2. Season 3 follows a probation officer's involvement with a big company with sinister connections.
Read More: TV Shows Like The Walking Dead
2. Breaking Bad (2008-2013)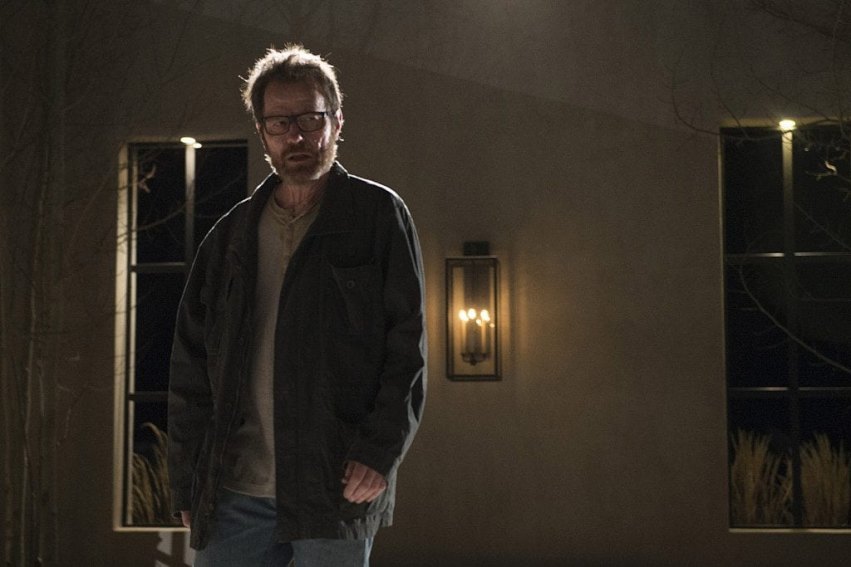 'Breaking Bad' is the story of a high school teacher who slowly becomes one of the most notorious drug dealers in the United States. The series stars Bryan Cranston as Walter White. He is a chemistry teacher at a school and is far too overqualified for his job. Suddenly, one day, Walter discovers that he has lung cancer. To secure his family's future after his death, he decides to start producing methamphetamine and selling it to distributors with the help of one of his former students, Jesse Pinkman. The character of Walter is one of the finest ever written for the screen. He transforms from a meek school teacher to a megalomaniac who proudly proclaims that his life cannot be in danger because he himself is the embodiment of the same. Cranston won four Best Actor Primetime Emmy Awards for his performance in the show.
Read More: TV Shows Like Breaking Bad
1. The Sopranos (1999-2007)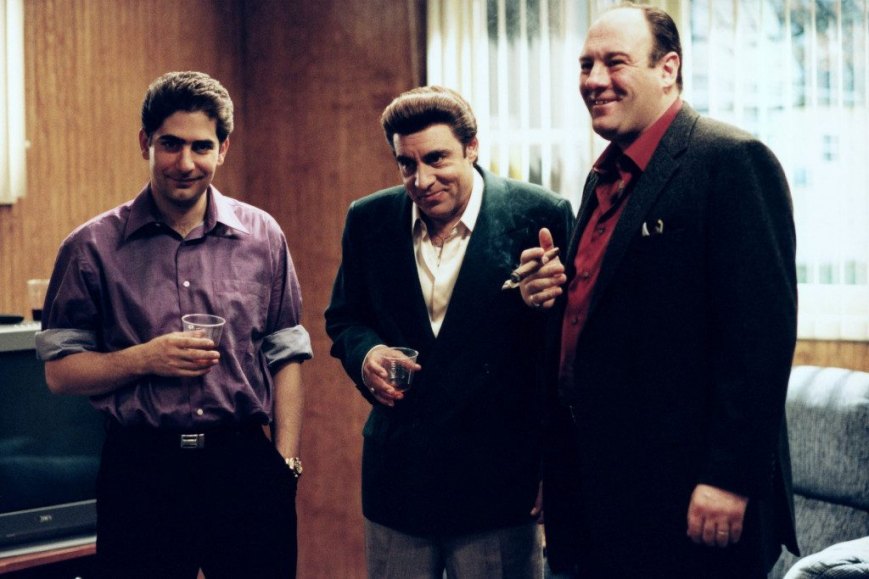 'The Sopranos' is a crime drama that revolves around the DiMeo crime family's capo (underboss), Tony Soprano. We come to know about his businesses and family through the therapy sessions he takes part in. The main focus of the series is the struggle faced by Soprano in trying to manage his family and his life of crime at the same time. Tony suffers from clinical depression, and this becomes an important part of his character. The fact that he is mentally disturbed is what made the series take a more nuanced approach than a regular crime drama. We get to explore the psychology of a hardened criminal who treats crime just like any businessman would treat his regular business.
However, Tony has another side to his character: he is a womanizer and we get to know about his various exploits with women through what he says to his therapist. The show also portrays a number of associates of the Soprano family and the various criminal activities they are part of. 'The Sopranos' is considered to be one of the greatest TV shows of all time, and it has won an incredible 21 Primetime Emmy Awards and five Golden Globe Awards during its run.
Read More: TV Shows Like The Rain