We all love Nordic-Noir, don't we? Set amidst bleak settings with brooding protagonists, this genre is now the new craze in the entertainment industry. Now, what happens when this desolate backdrop is coupled with a post-apocalyptic, virus pandemic? A dark setting with an even darker theme, right? But we still love it, and that's why this category is so influential and successful.
Delving into this harsh combo, we have 'The Rain', a highly intriguing post-apocalyptic series. After a rain infused with a deadly virus wipes out almost the whole of Scandinavia, we see two young survivors, who emerge from a bunker, five years after the event. These Danish siblings, after discovering that every inch of civilization has perished, accompany a crew of fellow young survivors, in a mission to find any remaining signs of life. They also need to finalize on a safe haven, where they can cohabit. In this danger-packed, grueling journey, the youngsters realize that although society is now free of the previous societal norms, they still need to deal with coming-of-age, adolescent issues. On the other hand, the siblings also need to find their father, as they believe that he might hold the final cure for this fatal pandemic.
Now, if you have already binge-watched all the episodes of this series, then let's guide you through some equally creepy, bizarre titles. Here's the list of best shows similar to 'The Rain' that are our recommendations. You can watch several of these series like 'The Rain' on Netflix, Hulu or Amazon Prime.
10. Valkyrien (2017-)
When medical horror collides with Nordic-noir, what do you get? 'Valkyrien' should be your answer. This 2017-released Norwegian show introduces us to a disillusioned doctor who works in an illegal makeshift hospital, located somewhere around an abandoned metro station in Oslo. Dr. Ravn Eikanger attends to patients (mainly criminals) who cannot seek treatment in regular hospitals. Meanwhile, he researches to find a cure for his dying wife, which is funded through this underground clinic.
9. Survivors (2008-10)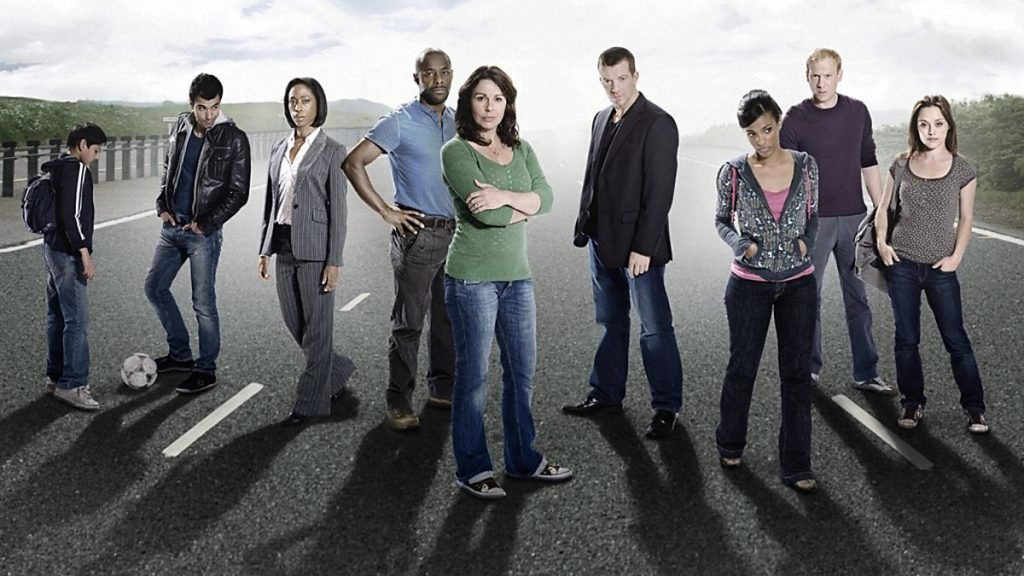 The 2008-released version of 'Survivors' is not a remake of the 1970s BBC television series with the same name, created by Terry Nation, which aired from 1975 to 1977. It is, in fact, based on Nation's eponymous novel that he wrote after the 70s program ended with its first season. The story revolves around a group of normal citizens who have to support each other after they survive a viral pandemic known as "European Flu". The society is now devoid of any law and order. And these survivors have to battle every day as they struggle to stay alive and fend for themselves in these hostile conditions.
8. The Strain (2014-17)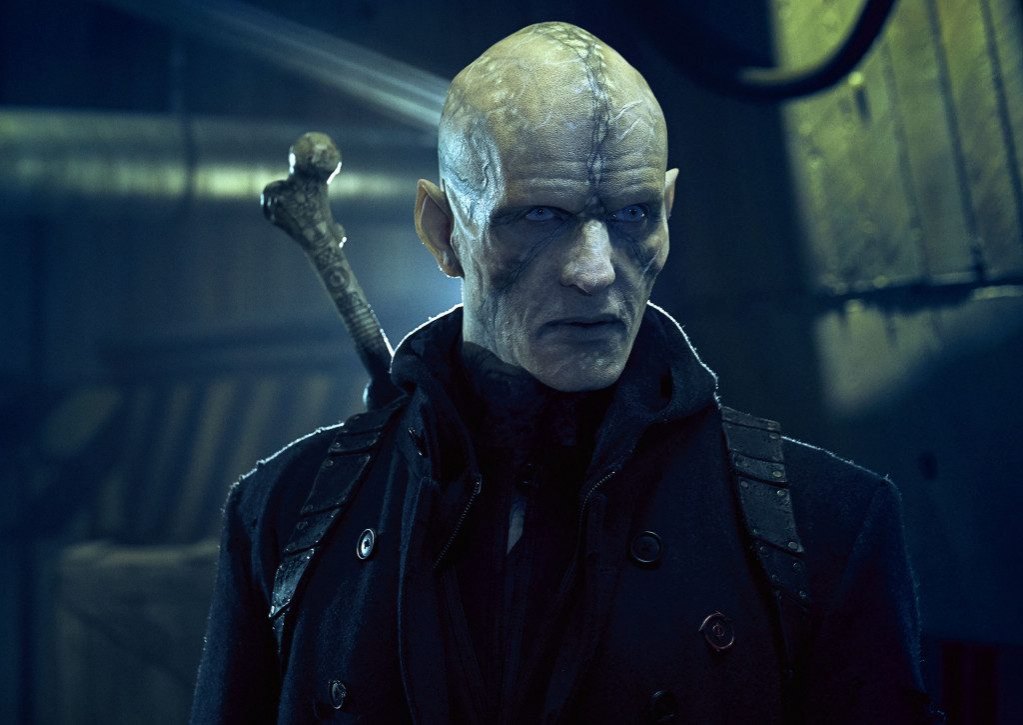 'The Strain' is an adaptation of the eponymous novel trilogy, written by Guillermo del Toro and Chuck Hogan. When a viral infection breaks out in New York, it is discovered that the infected display quite a few similarities with an ancient and evil strain of vampirism. Dr. Eph Goodweather, who is the head of Centres for Disease Control and Prevention's Canary Team, is summoned when an airplane is found with all the passengers dead inside. As the strain begins to spread, Goodweather needs to assemble a team and wage a war, in his attempt to save humanity.
7. Zoo (2015-17)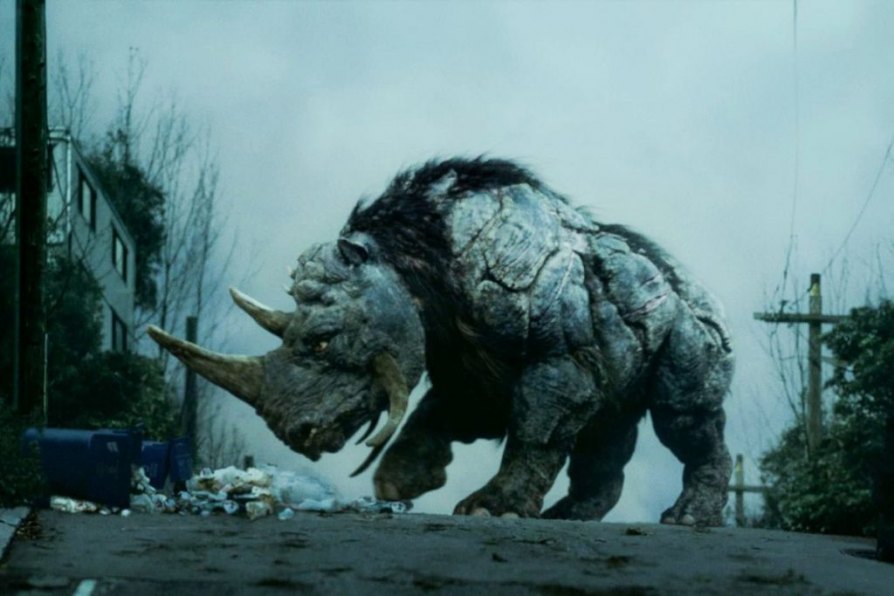 No, 'Zoo' is not about majestic lions and cute giraffes behind caged boundaries. It is about infected animals, which are violent, huge, and extraordinarily strong. Ranging from blood-hungry animals to vampires, 'Zoo' is an adaptation of the novel of the same name, written by James Patterson and Michael Ledwidge. It revolves around a certain group of professionals who investigate this strange case of virus-infused animals that are attacking humans all around the globe.
6. Ash vs. Evil Dead (2015-18)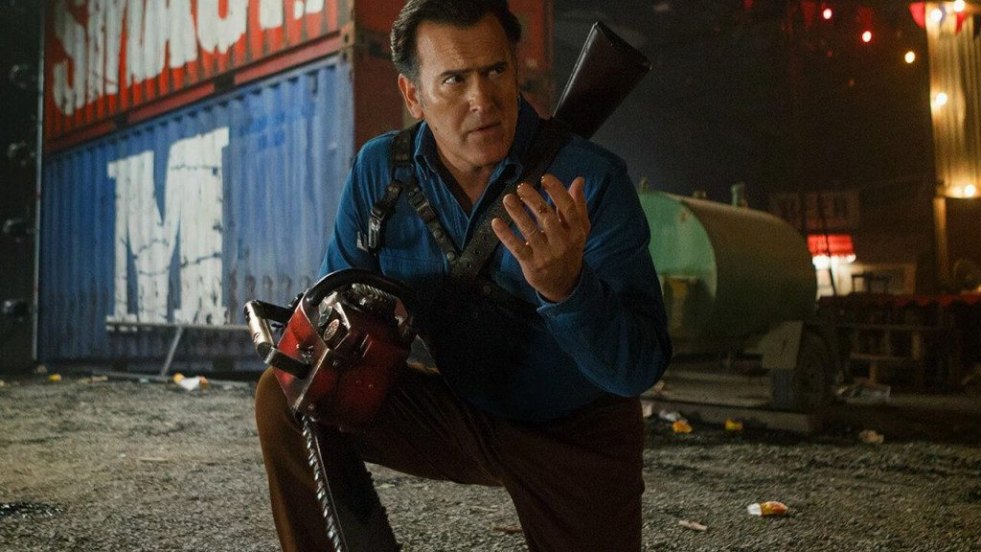 The next entry on our list is 'Ash vs Evil Dead', developed by Sam Raimi, as an addition to his 'Evil Dead' franchise. Set as a prequel to the events depicted in the parent series and starring Bruce Campbell as the protagonist named Ash Williams, the story follows him as he battles the "Deadlite" plague. Joined by Pablo and Kelly, he must fight against all odds to save humanity from imminent extinction.
5. Jordskott (2015-)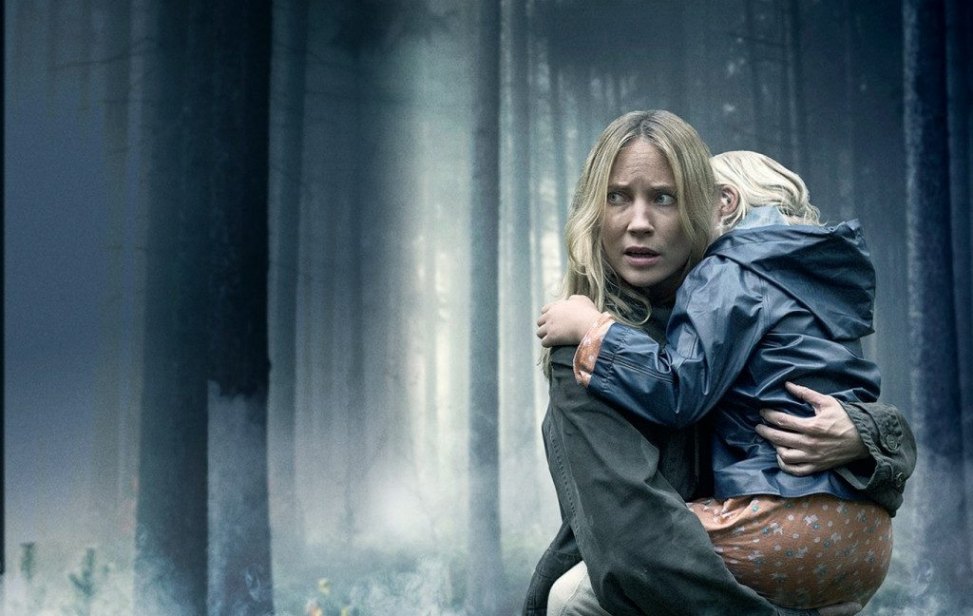 This Swedish series introduces us to police detective Eva Thörnblad who travels to her hometown of Silverhöjd, seven years after the disappearance of her daughter Josefine. Since her body was never discovered, it was ruled by the cops that she had drowned in the lake where she was last seen. However, after Eva's return, when another boy vanishes, Eva begins noticing similar patterns between the two cases. Further investigations reveal that these mysterious disappearances are somehow liked to the mystical elements which seek to protect the surrounding forests in the vicinity.
4. The 100 (2014-)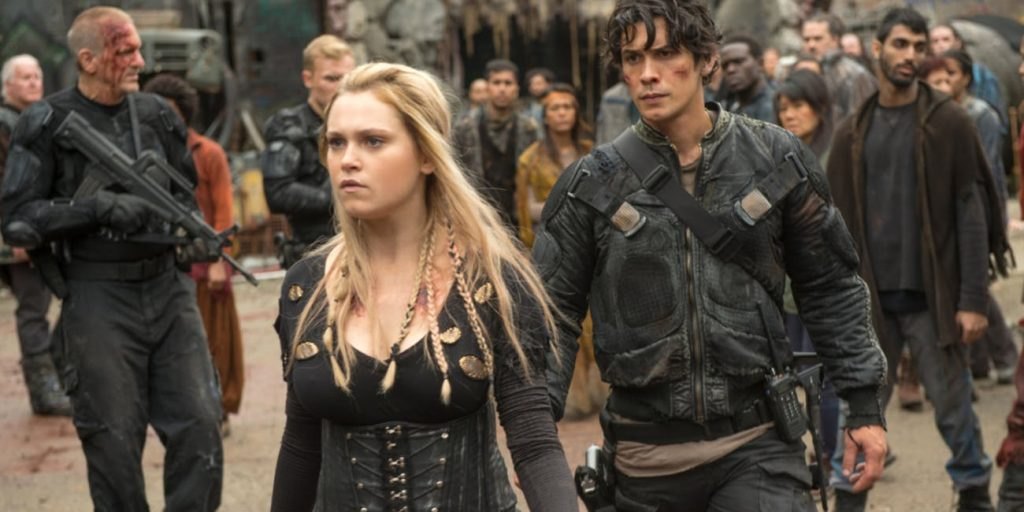 After a nuclear Armageddon that had taken place a century ago, most of the earth's population is extinct. A group of survivors is stationed in a space station orbiting the planet. However, when the ship becomes too crowded, a team of juvenile prisoners, namely 'The 100', are sent back to earth to check whether or not it is habitable. But things are not simply as they look. These youngsters are in for multiple shocks and surprises at every turn. Now, can they survive? And up to what lengths will they go in order to ensure they stay alive in these hostile surroundings?
3. The Last Ship (2014-18)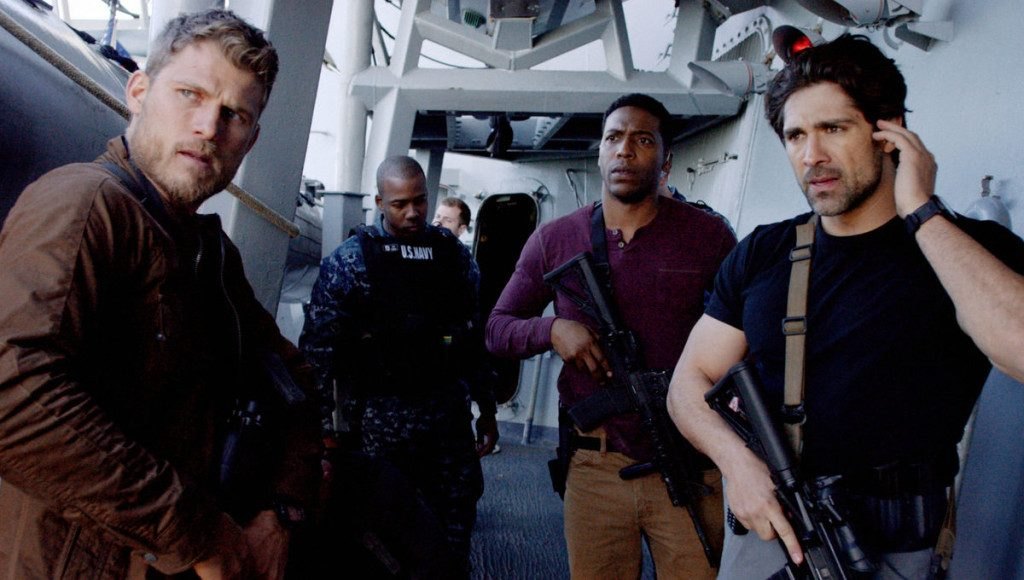 'The Last Ship', inspired by William Brinkley's 1988 novel of the same name, premiered on June 22, 2014, and concluded on November 11, 2018, after running for five seasons. When a viral pandemic kills more than 80% of the world's population, a team of 218 members, inhabiting a U.S. Navy missile destroyer, must attempt to find a cure and save humanity.
The story begins with Naval Destroyer Nathan James being sent on a research mission in the Arctic, accompanied by the scientist, Rachel Scott. However, when some men attack them, Commander Tom Chandler demands an explanation from Rachel. She informs him that a deadly viral pandemic has broken out and its cure can only be found in the Arctic. That's why the team has been sent here. When Chandler attempts to call the President, he learns that almost all the members of the US government are dead. The new President tells him that they need to protect Rachel for the survival of the planet. But since many others also want the cure, the job is not going to be easy for Chandler's crew.
Read More: TV Shows Like Deep State
2. Containment (2016)
'Containment' is about the events that follow after an epidemic which has swept across the whole of Atlanta. With most of the city quarantined, the ones trapped inside are battling for their lives. It is a sensitive story which depicts how, as an aftermath, lovers are separated, close ones and families are torn apart, how society evolves under constraints, and how unlikely people become heroes. This limited series is adapted from the Belgian television series named Cordon and aired from April 19 to July 19, 2016 on CW. Executive produced by Julie Plec and David Nutter, it stars an ensemble cast of several actors in both leading and recurring roles. You can watch all the episodes of this show here.
Read More: TV Shows Like Knightfall
1. Falling Skies (2011-17)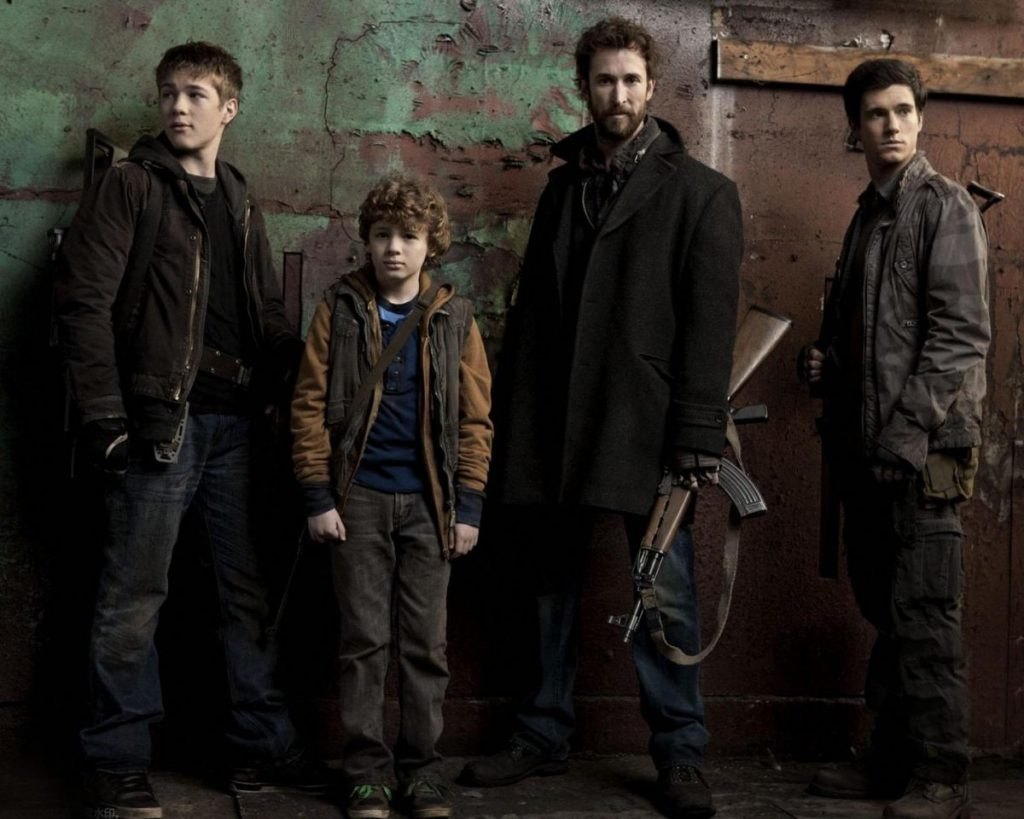 'Falling Skies' is a science fiction series that aired from 2011 to 2015 on TNT. It is centered around a small band of survivors who need to team together and escape from an alien-invaded Boston. Following this post-apocalyptic event, there is no power, technology, or military. Almost more than 90% of the people are dead. The show is created by Robert Rodat, executive produced by Steven Spielberg, and stars Noah Wyle as the its protagonist.
Read More: TV Shows Like Dynasty