Sitcoms are one of the most, and perhaps the most, common genre consumed by the audience. Because who doesn't want to have a good laugh. The mood for a nail-biting thriller or mind-bending sci-fi isn't a perpetual thing for everyone. Some days you are into it, other days, you just want something light and fun. Most days fall in the second category and that's why sitcoms are so popular. In its extensive collection of shows, Netflix has kept some of the best saved for its audience. If you feel like a session of binge-watching some feel-good stories, then here is the list of some really good sitcoms on Netflix that you can stream right now.
23. Friends from College (2017- 2019)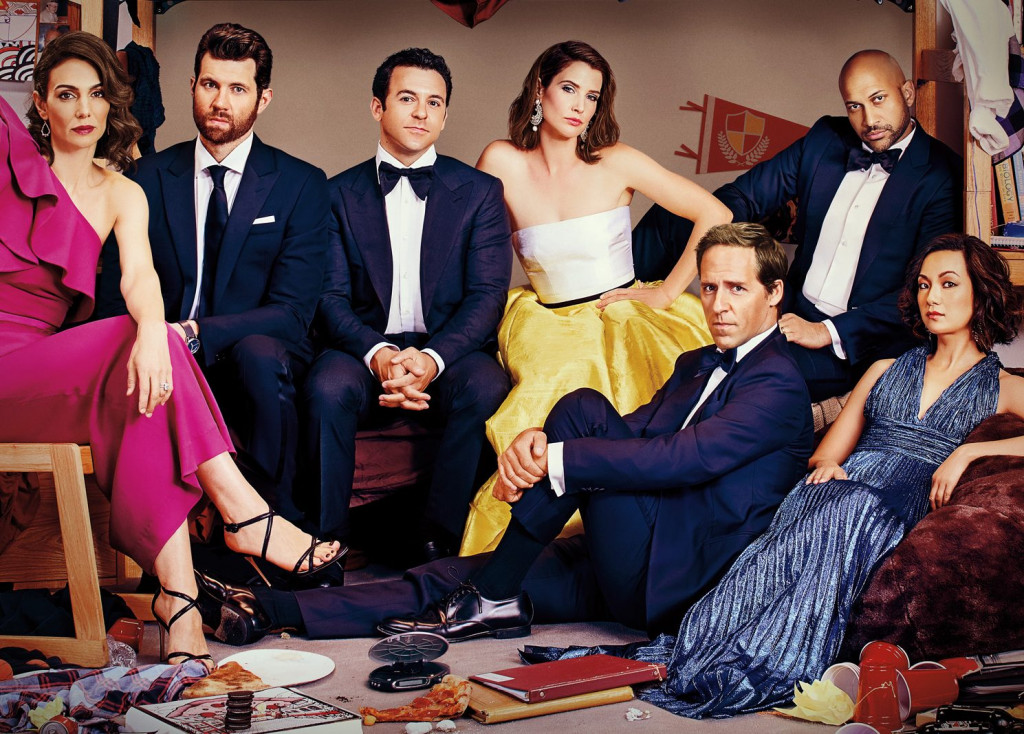 Moving forward in life, we make all sorts of friends along the way. While a select few continue the path with us, we lose touch with most of them. In fact, even some close friends can drift apart as well. What happens when they get back in touch? 'Friends from College' explores that time of life. A group of people in New York City are in their 40s and life hasn't become any simpler for them ever since they left college. When they reunite, they catch up with each other, and the past complications in their relationships are re-evaluated.
22. Everything Sucks! (2018)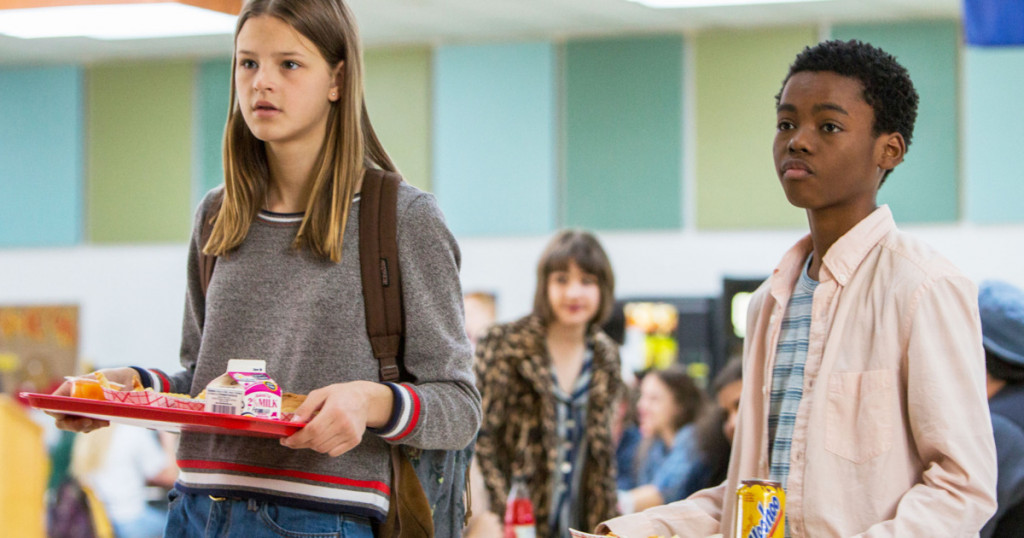 'Everything Sucks!' is set in a small-town called Boring, following the lives of a group of students in high school. It is the late 90s, and life is very uneventful for the teenagers of this town. At the centre of this story is Luke. He is a freshman who instantly becomes a social outcast. He falls in love with the principal's daughter. A series of events leads him and his best friend to come up with an idea where they decide to make a film about their school which is planned to be screened for everyone. In the process of filmmaking, several people become part of the project. The show focuses on each and everyone's struggles, which often deal with the themes of sexuality and mental health. The lives of their parents also become a focal point in determining the direction of the story.
21. Still Game (2002- 2019)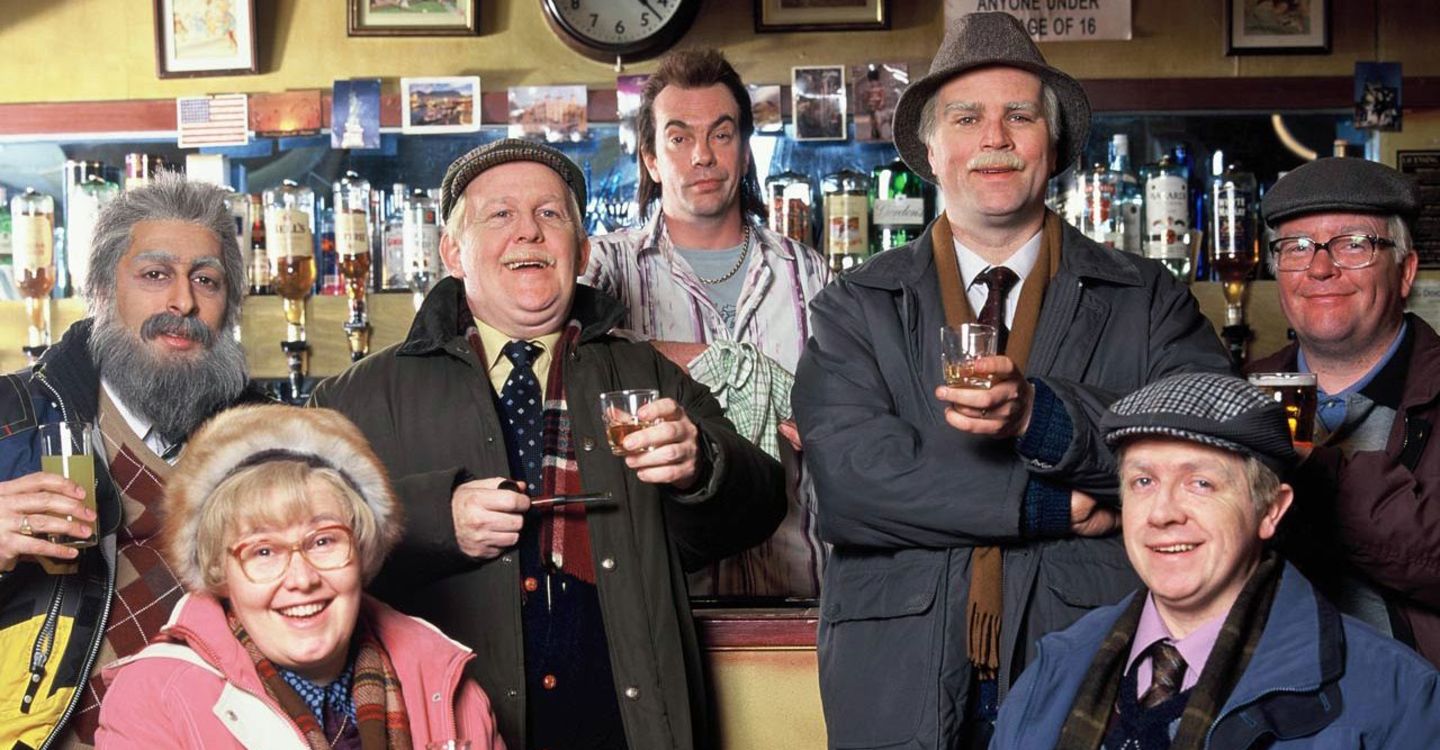 This Scottish series just ended its run with nine seasons, so you might want to clear your schedule for the week beforehand because once you start binging, you know there'll be no stopping for work! At the centre of its story are two best friends who have retired now and are looking for something to keep them occupied. What better than learning something that they don't have a full handle on- modern technology. Every episode sets the premise for the men trying to figure out how things work in the modern day and, in the process, discovering how much the world now depends on technology. It will not turn out to be another episode of 'Black Mirror'. I promise. It's packed with lots of laughter and some things you might connect to if you're old school.
20. Santa Clarita Diet (2017- present)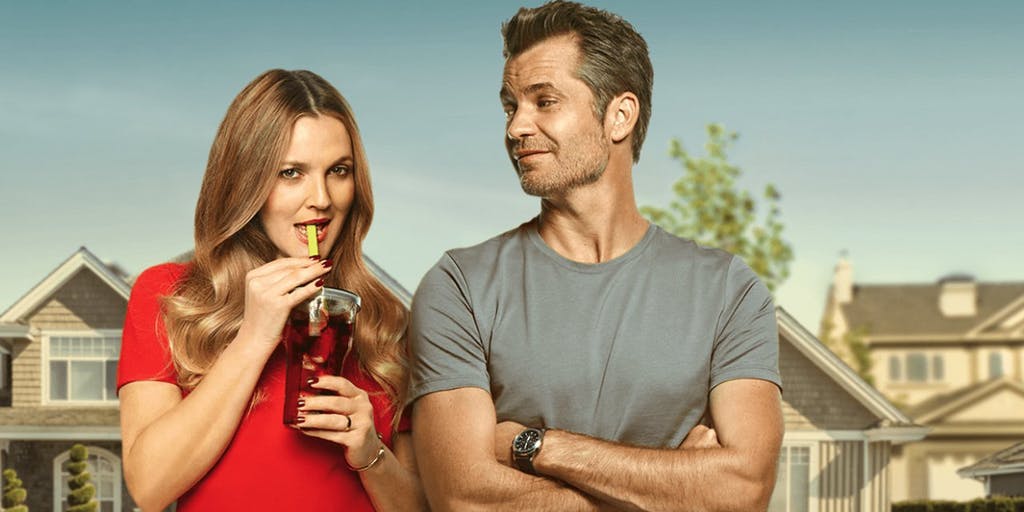 If you love zombie shows but want something that is not too dark and heavy, then this is the show for you. Sheila and Joel are normal realtors living in Santa Clarita. Timid Sheila's whole demeanour is changed when she falls seriously sick. Very, very, very sick. For a minute, her husband thinks that she is dead. But then, she wakes up and looks perfectly fine. Except for one thing. Her diet has changed now. Normal chicken won't cut it anymore. She wants human flesh. 'Santa Clarita Diet' follows the couple's struggle as they try to keep their secret hidden while trying to find people whom Sheila can eat.
19. The I.T Crowd (2006-2013)
Every company has an IT department, the section which manages the most important thing in the office- everyone's computers. But obviously, their work is much more sophisticated and security oriented than most of us know. Only smart people get in such a thing and so, the people in the IT department are often tagged as nerds, which is a de facto term for losers. (Not for everyone though. For some like us, "brainy is the new sexy". Anyway…) Roy, Maurice and Jen are those losers in the company whose actual business we never really get to know about. Roy is someone who doesn't want to work and constantly meddles with everyone who wants to. Maurice is a genius and the only person in his department who is actually interested in his job. However, his intelligence stops serving in the face of practical situations. And then there is Jen. In order to secure the job, she presented a very impressive work experience in IT. It is only when she is hired as their manager that Roy and Maurice realise that she doesn't know the first thing about computers.
18. That 70s Show (1998-2006)
'That 70s Show' is set in the second half of the 1970s and follows the story of a group of teenagers who try to live an uncomplicated life in very complicated times. America was going through a lot of things in the 70s and this was the reason why the showrunners decided to set this show in that particular decade. The influence of it will become prominent to you once you start watching the show. It starred Topher Grace, Mila Kunis, Ashton Kutcher, Laura Prepon and Danny Masterson in the lead roles. If you want some more convincing arguments in favour of this show, then you should know that a British remake of it was made, which goes against the trend of British shows being remade in America.
17. The Inbetweeners (2008-2010)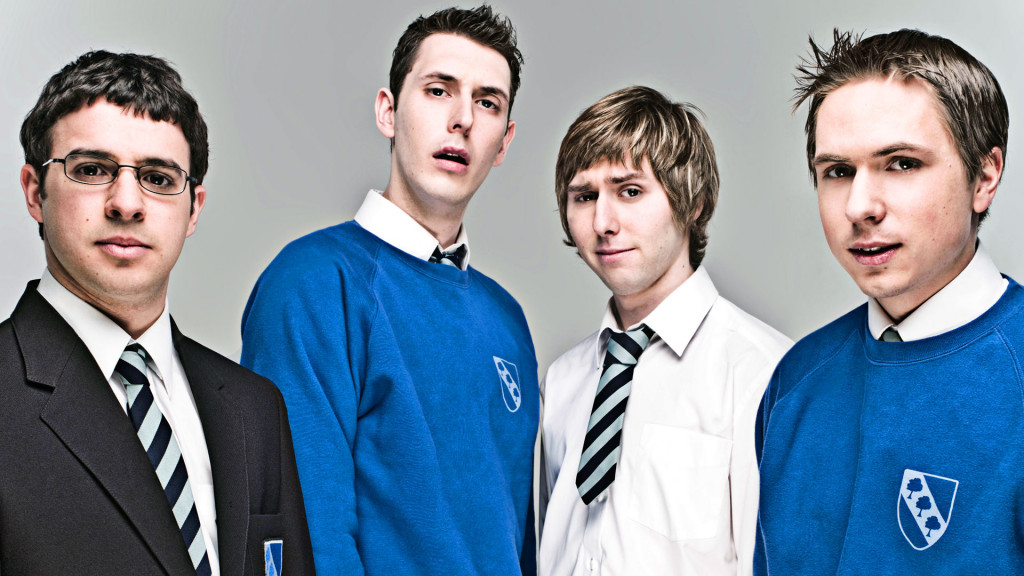 What's the life of a normal British teen like? If you've ever wondered about this after watching endless movies and shows about the American teenagers, then this is the show you should watch. 'The Inbetweeners' follows the story of a boy named Will who enters unchartered territories when he is taken out of a private school and sent to Rudge Park Comprehensive. Due to his, sort of, posh demeanour, and his overall look basically, he is tagged as a loser. At first, he has trouble making friends, but then he finds a trio of losers and befriends them. The show follows their misadventures as they tackle various issues that teenage brings with itself and learn a thing or two about growing up.
16. Crashing (2016)
'Crashing' is a British comedy that follows the life of a group of people living in an abandoned hospital as property guardians. Kate and Anthony are engaged, but their relationship meets a weird turn when Anthony's childhood best friend, Lulu comes to live with them. Other characters include Sam, a man who is confused with his sexuality and is disgruntled by his best friend's new boyfriend, and Colin Carter, a divorced middle-aged man who catches the fancy of a French artist who wants him to be her muse. With just six episodes, 'Crashing' something you can binge watch in a very short time. However, the show ends at a turning point in everyone's life, and because the second season hasn't come out yet, you might have to make your peace with not having proper closure in the near future.
15. Sex Education (2019)
Teenage can be a very different experience for different kinds of people. While it is the time of the sexual awakening and explorations, it can also be very confusing, and often, heart-breaking. For Otis, it is mainly about the confusion that follows his repeated, and failed, attempts at having a sexual awakening. There could be many reasons for his impeded growth. However, this doesn't mean that Otis is behind in the race that everyone seems to have run over the summer break. Learning from his mother's experience as a sex therapist, Otis is recruited by Maeve, a rebellious and genius badass, to start a sex clinic, where he helps other students to solve the problems in their relationships and sex lives.
14. Great News (2017-2018)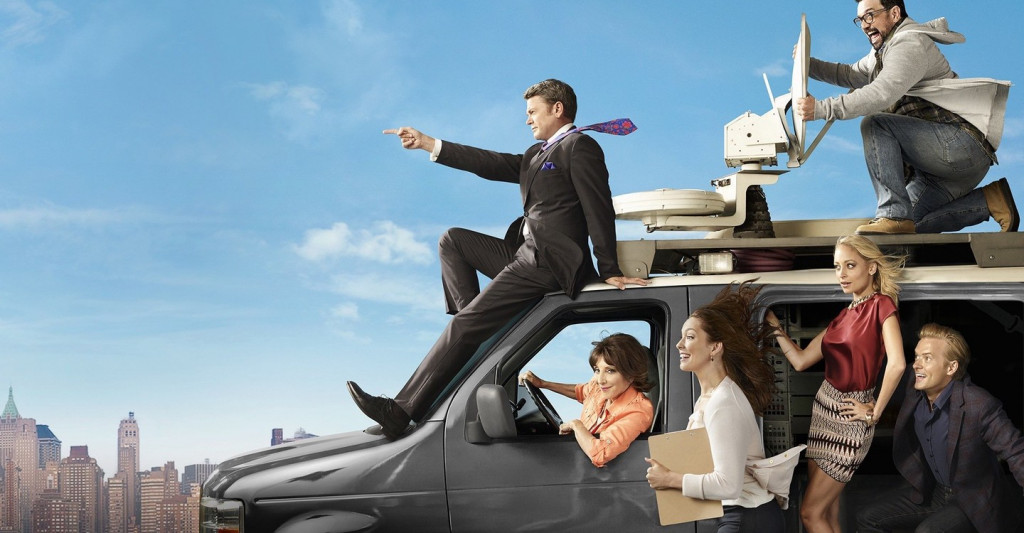 When you start out in your career, you often have to take up internships in order to learn how things work, while also accruing a job experience for your next job application. In order to get this experience, people try to use their connections, a distant relative who knows someone who can get you an internship, or maybe even a proper job in some place. Working under someone you know can be very helpful in such cases. Katherine Wendelson has come across a similar situation. She is a segment producer at a news channel and has to deal with the responsibility of having someone she knows as an intern at her workplace. Had it been a niece or nephew, or a child of some friend of a friend, she wouldn't have been so stressed. The problem is that the intern is her own mother.
13. Derry Girls (2018- present)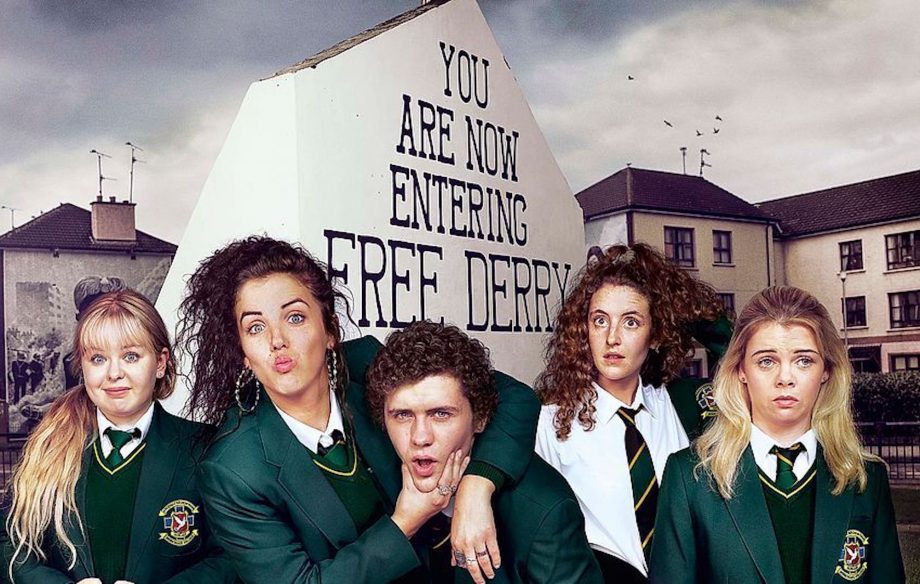 Another British comedy that has been winning hearts, 'Derry Girls' is set in the early 90s, in Derry, a city in Northern Island. The 90s were the time of a difficult relationship between Ireland and England. Michelle's aunt who used to lived in England, recently came back to Derry with her son, James. Because he is English and the environment is tense, her aunt feared that James would be mistreated in any boys' school. To keep him safe, she enrols James in the same school as Michelle's, only it is an all-girls school. The second season of the series came out last month.
12. Grace and Frankie (2015- present)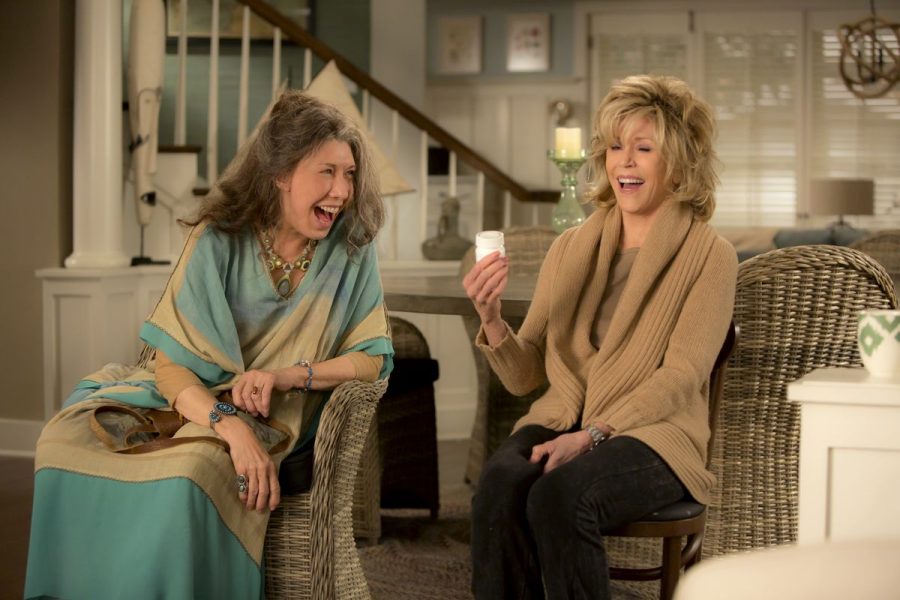 Jane Fonda and Lily Tomlin star in this Emmy nominated series by Netflix. At the centre of its story who are brought together in the face of a shared tragedy. Grace and Frankie never really liked each other. Both of their husbands are divorce lawyers and each other's best friends. This is why the women had the keep up with each other. In an ideal situation, they'd have stayed away from each other. But then, their husbands leave them because they are gay and in love with each other. With their lives upturned, the women discover that they have no one else but each other to rely on. An unlikely friendship develops and 'Grace and Frankie' take over the world.
11. New Girl (2011-2018)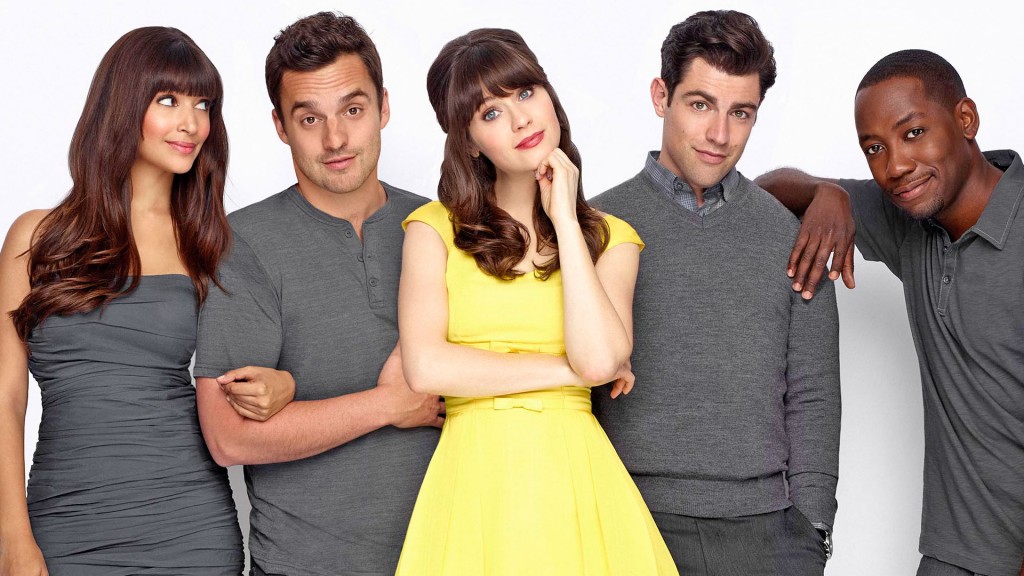 After breaking up with her infidel boyfriend, Jess decides to find a new place for herself to live in. She finds an ideal place in Craigslist. The condition, however, is that she'll have to share the flat with three guys. The show follows the dynamics of Jess's relationship with all of them. Her best friend, Cece is also included in the mix when one of the guys falls for her. 'New Girl' is one of Fox's only shows available on Netflix. Considering the chances of it being removed in the near future, you should binge watch all the seasons, while you still can.
10. The Good Place (2016- present)
What does it mean to be good? How are your morals defined? And why is it so important to be good in the first place? Eleanor Shellstrop realises the answer to the last question only after she dies. She finds herself in the Good Place, a place which is basically a small-town version of heaven. However, it doesn't take much time for her to realise that she doesn't deserve to be here. Inspired by all the goodness around her, she decides to learn how to be a good person. Along with this problem, the place itself is suffering some malfunctions, which could very well be due to Eleanor herself.
9. Lovesick (2014- present)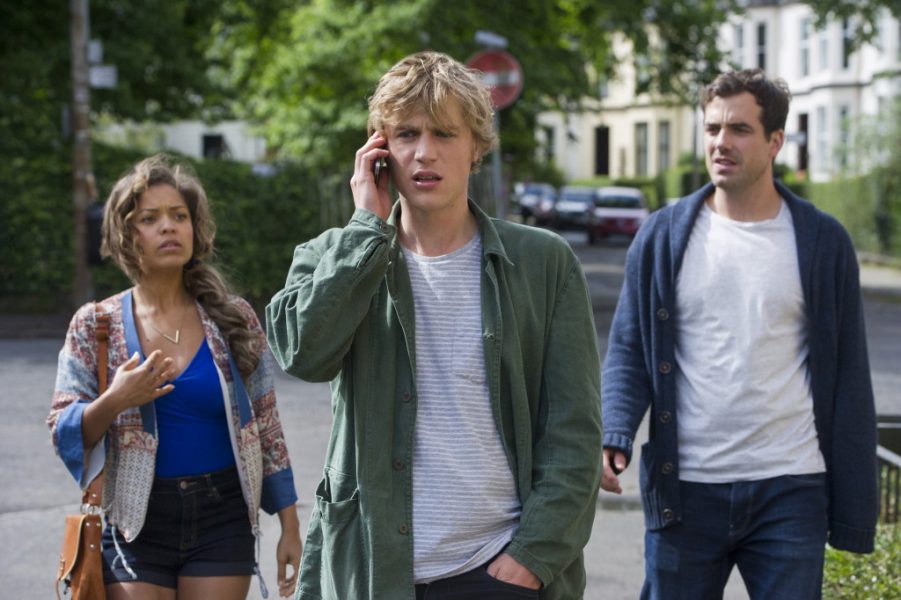 Dylan is young and still exploring his options, trying to find "the one" for himself. This quest leads him to have many sexual encounters, some of them not ending on a good note. Trouble is stirred when he is diagnosed with chlamydia. He is asked to get in touch with all his previous sexual partners and inform them of his condition. This leads Dylan to go back and get closure with the relationships that he had left hanging while rediscovering the magic of the ones that he counts as happy times. His friends Evie and Luke, who also happen to be his flatmates, become his companion and support system in this journey. They come with their own set of complicated feelings.
8. Parks and Recreation (2009-2015)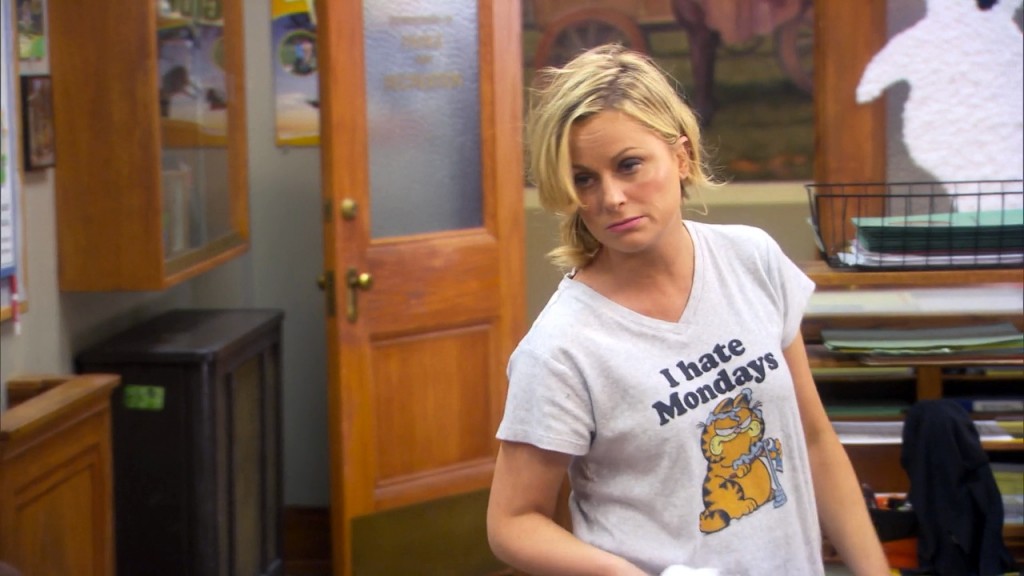 One of the best sitcoms of American television, 'Parks and Recreation' stars Amy Poehler in the lead role of Leslie Knope. She works for the Parks and Recreation department of a small town called Pawnee. There isn't much to do for her, until one day, Ann Perkins comes knocking at her door with a very serious complaint. The thing is that there is a construction pit beside Ann's house, which was left behind by a condo development project that never came to fruition. One night, her boyfriend fell in the pit and broke his legs. Considering how dangerous that pit is, Ann wants Leslie to fill it back. Finally finding a purpose, Leslie decides to develop a park in place of that pit. Her task, however, it proved very difficult when upper-level bureaucrats show her red tapes.
7. Unbreakable Kimmy Schmidt (2015-2019)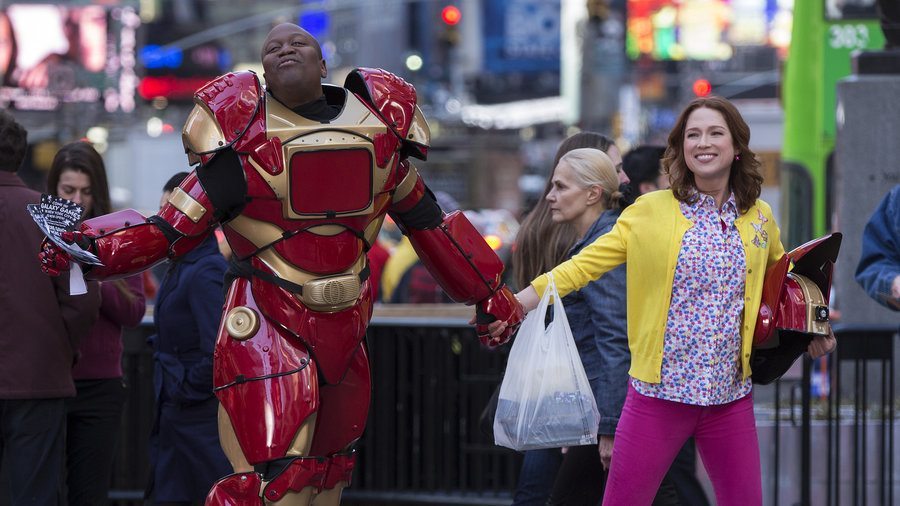 Another great show that came to an end this year, 'Unbreakable Kimmy Schmidt' follows the story of a woman who has the ability to not be disheartened by anything in her life. This can most possibly be attributed to the fact that she has already gone through a very bad time, in comparison to which nothing else seems so bad after all. When she was 14, Kimmy was kidnapped by a man who told her, and other girls he had abducted, that the world had come to an end and that he had saved their lives. Spending almost a decade-and-a-half in the bunker, when Kimmy finally re-joins the world, she vows not to let her difficult past hold her back.
6. Shameless (2004-2013)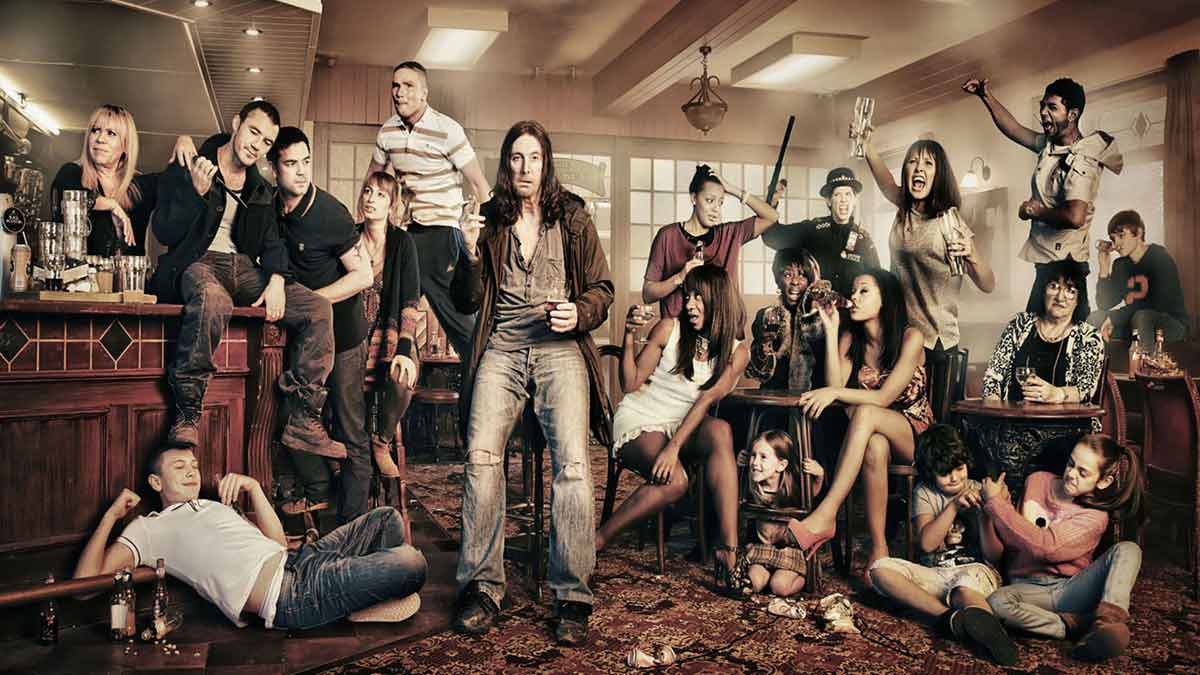 Frank Gallagher is not a responsible father. He has six children and yet, he shows no semblance of acting as a father figure in their lives. He is going through his own problems and hasn't been able to deal with them in any effective manner either. The saving grace of the family is the eldest daughter, Fiona. Being the only responsible person in the house, she takes charge and eventually becomes a mother figure to her siblings. Being a teenager, she has to deal with a lot of complicated situation with her absent-minded father being a rare help. The set of five siblings adds more chaos to her life. The neighbours aren't untouched by the Gallagher's' family situation either.
5. The Office (2005-2013)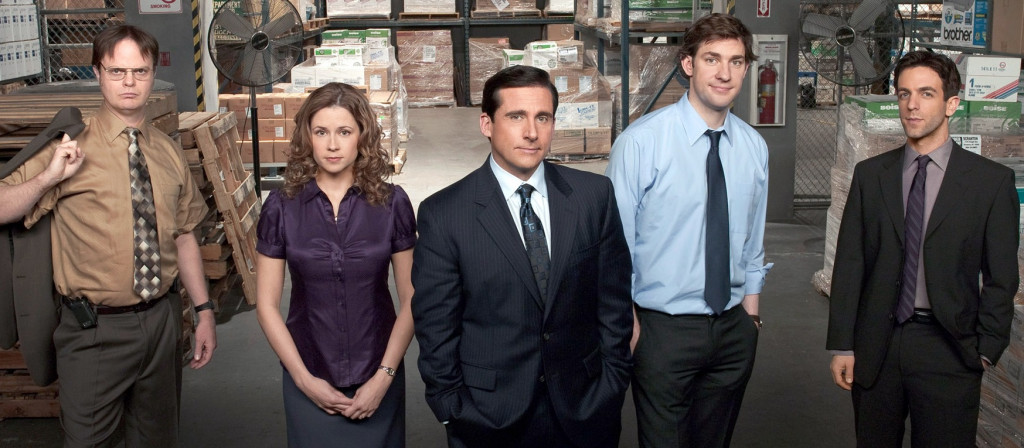 Considered one of the best sitcoms of American television (whose British counterpart is considered the best of British television), 'The Office' has its own loyal fandom. Set in a paper company that is losing its relevance due to the increasing influence of the Internet in the business, it follows the lives of the people working in its bland environment. The centre of the story (and if he is not, he knows how to grab attention) is the regional manager, Michael Scott, played by Steve Carell. Then there is a highly competitive employee, an office romance, and everything that a normal office has. Watch it here.
4. Friends (1994-2004)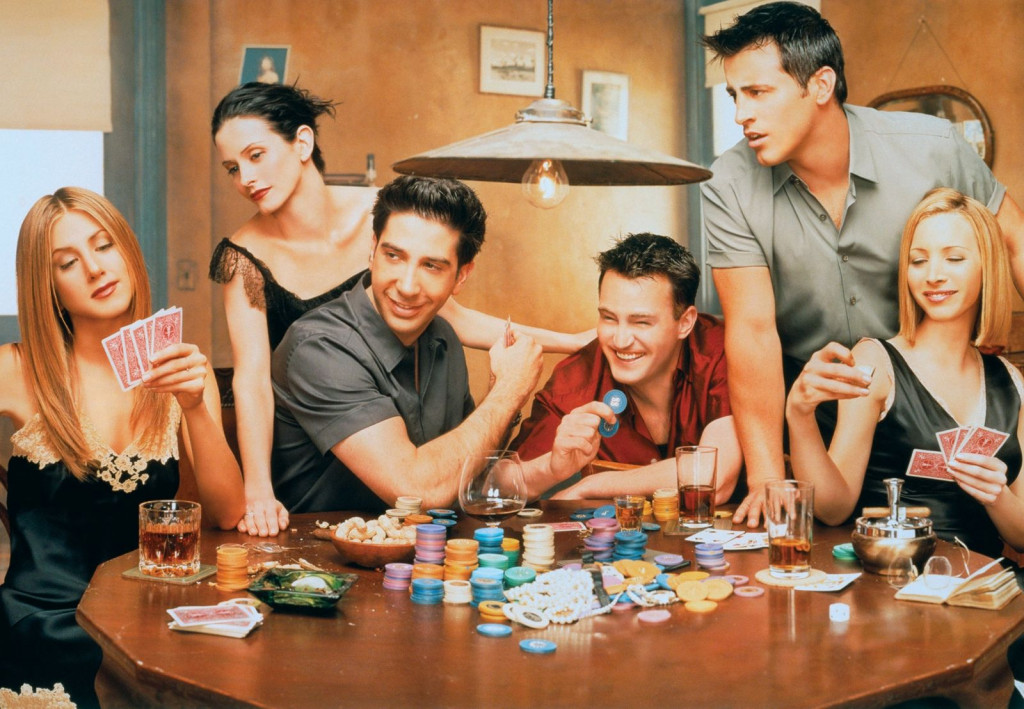 A legion of fans will want to be at my throats for not putting it higher up on the list, especially not on the top. And you can argue all you want, but shows above it are high-quality contents. One of the most popular (and no, not the greatest) sitcoms of all time, 'Friends' follows the story of a group of friends in their early 20s, living in New York City. The show focuses on the struggles of their love lives and their careers. If you haven't yet seen it, this is a good time to catch up and familiarise yourself some very iconic phrases. Watch it here.
3. After Life (2019)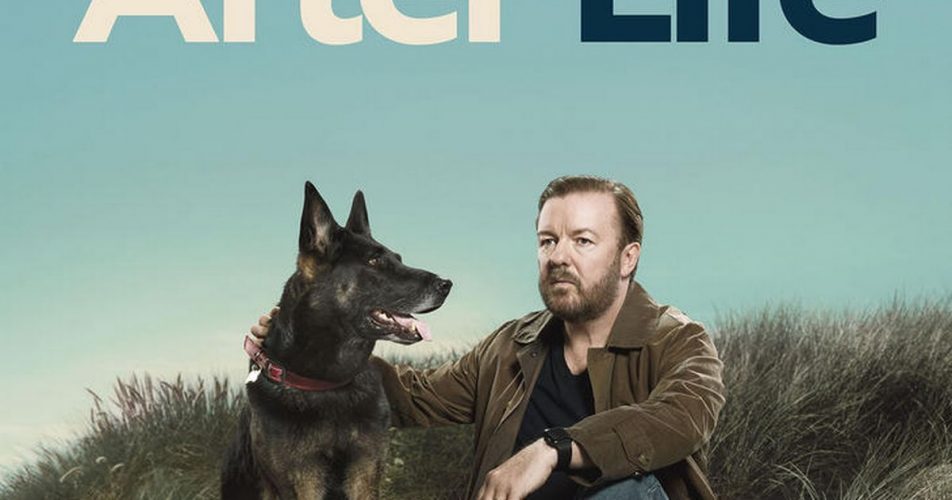 This latest comedy by Ricky Gervais is unlike any other on this list. It is funny, laced with Gervais' unique humour, and very straightforwardly questioning about many things in life. But by the end of the day, it is an emotional journey and a learning experience. 'After Life' follows the story of a man named Tony, who has lost the will to live after the death of his wife. The only thing keeping from committing suicide is his dog, because who will look after her once he is gone. Anyway, thinking that death is a very viable option, he decides to be very honest to people about what he thinks about them. It is his superpower. Watch it here.
Read More: Best Disney Shows on Netflix
2. Arrested Development (2003- present)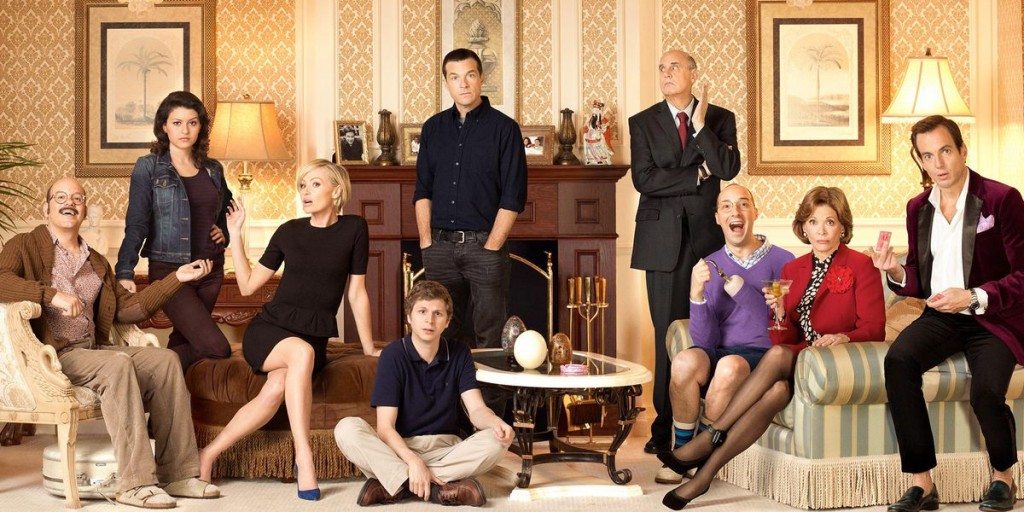 "And now the story of a wealthy family who lost everything. And the one son, who has no choice but to keep them all together". By the time you finish watching this series, you would have memorised this introductory line, by heart. 'Arrested Development' is an underrated gem in the sitcom genre, mainly because it doesn't follow the same pattern of someone's love life where the basic "will they, won't they" situation continues to persist for all the seasons of the show. After a hiatus of almost seven years, Netflix picked it up and a revival was breathed into it. It is smart, funny, witty, with a comedy which somewhat matches the style of popular British comedies, however, it isn't like any of them. In fact, it isn't like anything you've ever seen before. And you need to watch it. At least, the original three seasons. Watch it here.
Read More: Best BBC Shows on Netflix
1. One Day at a Time (2017-2019)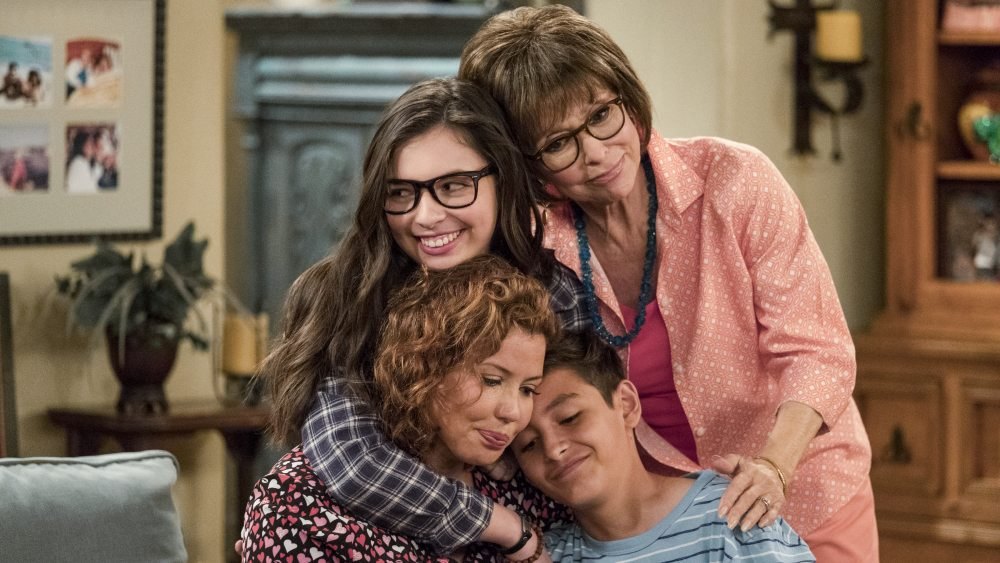 This critically acclaimed Netflix original was recently cancelled by the streaming service after its third season, for which it received a lot of backlash from the fans. As if things weren't already heated up after the cancellation of shows like Marvel's 'The Punisher', 'Daredevil' and 'Jessica Jones'. Netflix needs to get its shit together! Anyway, there is a promising prospect that 'One Day at a Time' will be picked up by another major channel. So, you should definitely watch it. It follows the story of a Cuban-American family and their struggles in day to day life. The protagonist is an Army veteran who lives with her mother, who helps her in raising her children. Watch it here.
Read More: Best Drama Shows on Netflix