When we talk about some of the best comedians working in TV industry today, Amy Poehler's name comes out inevitably. And not without good reason! In a career that has spanned over 20 long years, Poehler has worked craftily and tirelessly and brought herself among the A-list comedians. Hailing from a small town, she started out with an improv group that performed first in Chicago, and then in New York. This gig soon landed her, along with her group, a TV series. And from then on, there was no looking back for Poehler. She has been nominated 18 times for the Emmy awards, and that says something about her. Still going strong, Poehler has worked in various movies and a lot of TV shows. And has expanded her reach from being an actor to being a producer. Following is the list of top 10 movies and TV shows of Amy Poehler:
10. Hamlet 2 (2008)
Dana Marschz is a failed actor who has become a high school drama teacher. When the school decides to shut down the drama program due to low funding, Dana decides to chalk out a play that will change everyone's mind. But, his play is full of controversy and everyone tries to make him give up on it. Amy Poehler played the role of Cricket Feldstein, a lawyer who decides to back Dana and help him successfully produce the play.
9. Blades of Glory (2007)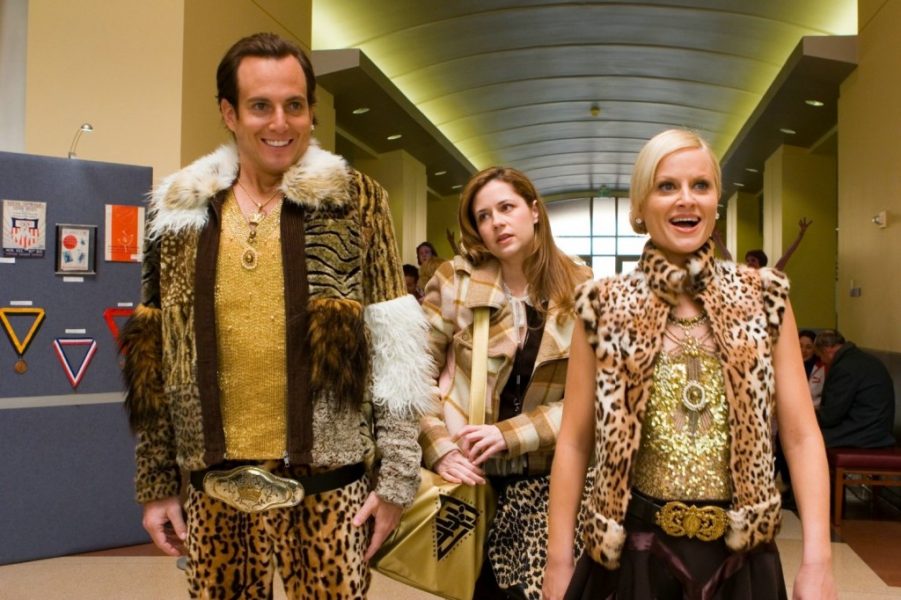 Chazz and Jimmy are ice-skating champions, but an accident results in a lifelong ban that prohibits them from professional skating. Years later, they discover a loophole in the ban and participate as a pair in the Winter Sports Games. This time they have to compete for the top spot with a brother-sister duo, Stranz (played by Will Arnett) and Fairchild (played by Amy Poehler). The siblings try to create trouble for Chazz and Jimmy, every step of the way.
8. Spring Breakdown (2009)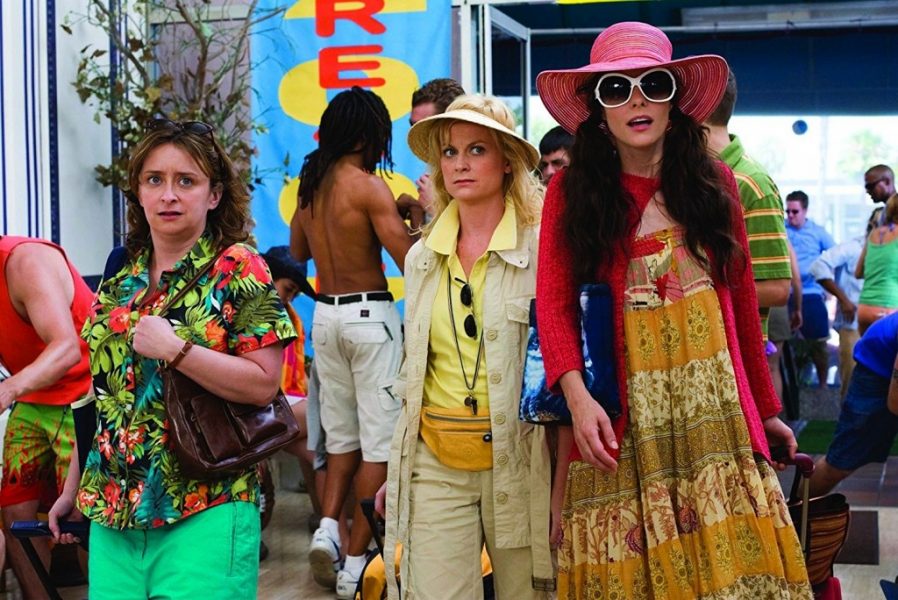 This film follows the story of three friends, Gayle (played by Poehler), Becky and Judi. They are geeks who aren't popular in school and are considered losers. But they believe that they can turn their lives around. Things don't turn out so good for them, anyway. They are stunted in their lives and careers and still feel the same as they did in school. When they decide to go on a trip to attend a music festival, things take an interesting turn for all three of them.
7. Martin and Orloff (2002)
Martin is a suicidal man who is placed under the care of an undependable psychiatrist, Dr. Eric Orloff. In their first appointment, Orloff sets aside the treatment of Martin and takes him to a game of softball. The day unfolds as various events transpire in a comical way. Amy Poehler played the role of Orloff's friend, who is as unpredictable as the doctor. The difference is that she is a stripper.
6. Sisters (2015)
Starring alongside fellow comedian and friend, Tina Fey, Amy Poehler played the role of Maura, a recent divorcee who is told that her childhood house is being sold. Fey played the older sister Kate, who is irresponsible and hasn't been taking care of herself and her daughter. As they come back to their house to pack things up, one last time, they decide to make that time memorable. The film could have benefitted from better writing, but the chemistry of the lead actors saved the day for it.
Read More: Best Pamela Anderson Movies