We currently live in the Golden Age of Television. Never before has TV been so grandiose, so varied and so at par with cinema in every way. There is something for everyone in today's TV lineup. TV isn't just limited to a TV anymore. It can be watched anywhere from those old desktops to those fancy Google Glasses. "If you don't like how the table is set," says Frank Underwood from 'House Of Cards', "turn over the table." And that is how Netflix created an empire – by redefining how Television is watched, distributed and marketed.
Initially started as a DVD Rental by mail business, the company soon made a foray into International streaming of visual content licensed from original creators, expanding rapidly to over 190 territories. In 2013, it finally released its first homegrown 'Original' show 'House Of Cards', which achieved unprecedented acclaim and popularity thanks to a magnetic pivotal act by Kevin Spacey and ample twists and turns. Netflix has never looked back once since.
But not everything Netflix churns out is rosy. For every 'House Of Cards', there has been a 'Marco Polo'. For every successful continuation of an already established show like 'Black Mirror', there have been letdowns like 'Fuller House'. Considering this, a handy list of must-watch Netflix Originals is a must! This is the list of the creme de la creme of Netflix's home-cooked content. Here is the list of best Netflix original shows and series that you can't miss.
25. Dear White People (Satire, Comedy, Drama)
Each episode (except the finale) focuses on a student of colour at a predominantly white fictional Ivy League school. It shows how minorities deal with different kinds of discrimination. While loved by the critics for its incisive humour and portrayal of realistic accounts of racism, the show has faced a ton of audience backlash accusing it of being racist towards white people and apparent leftist propoganda. On finally watching the show and copious internet research as well as conversations with friends of colour in Ivy Colleges, I can safely conclude that the show is far from cultural appropriation and yearns to talk about some hard truths through an engaging storyline. While non-US viewers may feel a little alienated about the issues talked about, it is definitely a plucky glance into the milieu of the nation.
Read More: Best Zombie Movies on Netflix
24. The Killing (Crime)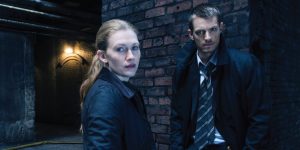 Based on the Dutch television show, this story is centered around the murder of Rosie Larsen. The investigation uncovers various secrets and interferes with the Seattle police department, an ongoing political campaign and Larsen's own family. Spanning for four seasons, this show is remarkably similar to The Following insofar as the main investigator Sarah Linden is heavily affected by this case. Just like Ryan's life, this case begins to take a toll on Linden's life and no matter how much she tries to put it behind her, the case returns to haunt her, much like Joe Carroll would always remain a looming presence in Ryan's life.
23. Love (Romantic Comedy)
A down-to-earth look at love and relationships through two 30-something idiosyncratic characters n LA – the socially inept dork Gus and the complex, strong-willed but aimless Mickey. On the surface, 'Love' may appear to be just another humdrum romcom about a nerd who lands hottie. But it is the little real, relatable moments in the show which set it apart. The show take a relatively un-romantic approach towards romance, instead focusing on the crux of human relationships. It also has quite a bunch of genuine laugh out loud bits and engaging supporting characters, a specialty of creator Judd Apatow. Breezy, fun and low-key.
Read More: Best Classic Movies on Netflix
22. Grace And Frankie (Comedy)
Grace (Jane Fonda) and Frankie (Lily Tomlin) find out that their husbands are actually lovers. This brings the unlikely pair of former business mogul Grace and hippie art teacher Frankie together as they try to get their lives together. This is one of those shows where the stellar cast makes an decent show frikkin' hilarious. Fonda and Tomlin as the titular duo are form a killer partnership. Their inane chemistry as well as the way they interact with the equally talented husbands (veterans Martin Sheen and Sam Waterston) is a joy. While the show's first season may appear a little sluggish, powering through is completely worth it as the second season onward it hits it out of the park. Intimate and endearing.
21. The Get Down (Musical Drama)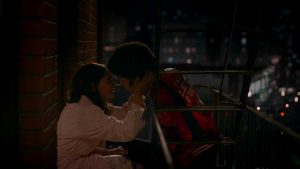 The saga of a motley gang of teenagers in the squalid South Bronx in the 70s, whose musical journey coincides with New York's journey. Martin Scorsese immortalised the sleazy underbelly of 1970s New York in 'Taxi Driver'. This show belongs to the same bruised, beaten up, pre-cosmopolitan New York, but it looks instead at how the city being down on its luck gave birth to art – to Hip-Hop, Punk and Disco. The show has an authentic, charming vibe, solid performances and some mellifluous tunes in company. A dulcet time capsule.
Read More: Funniest Movies on Netflix
20. A Series Of Unfortunate Events (Adventure)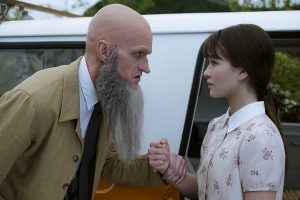 When a mysterious fire kills their parents, the Baudelaire children are placed into the care of their distant relative Count Olaf, an actor who is determined to claim the family fortune for himself. Following Olaf's failed attempt, the Baudelaires set out to elude Olaf and uncover the mystery behind a secret society from their parents' past. Based on Lemony Snickett's book series of the same name, this dry, gothic comedy ticks all the boxes in creating an entertaining adventure for all ages. The ever-so-versatile Neil Patrick Harris is a juggernaut here, grabbing centre-stage as he puts on one disguise after another. The tragic story of the kids is a murky, morose but all the more engaging series of unfortunate events.
19. 13 Reasons Why (Mystery, High School Drama)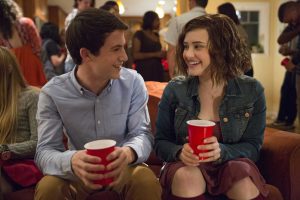 Clay Jensen returns from one day to find a box of cassette tapes at his doorstep. In them, his former classmate and crush Hannah Baker, who committed suicide, has recorded 13 heartfelt tapes. Each tape talks of a reason, a person, who brought her closer to her decision to end her life. Through a dual narrative of Hannah's tapes and Clay's experience as he listens to them, '13 Reasons Why' tells a heartbreaking tale. '13 Reasons Why' manages to simultaneously captivate you and break your heart. The show handles its dark, grieving subject matter with strenuous care. Katharine Langford as Hannah and Dylan Minnette as Clay put in mature performances to elevate the poignancy. And with the sharp rise in the number of teen suicide all over the globe, the show talks about an uncomfortable, but inevitable truth. One of the best high school dramas of the 21st Century. Not a show for the faint-hearted though.
Read More: Best Kids Movies on Netflix
18. Sense8 (Science Fiction)
Eight strangers, Capheus, Sun, Nomi, Kala, Riley, Wolfgang, Lito and Will, each from a different culture and part of the world, are suddenly connected psychically i.e. becomes 'sensates'. We delve deeper into their backgrounds and their understanding of each other, as a man attempts to help them, while another man, with access to their minds and thoughts, tries to hunt them down.
'Sense8' is the brainchild of the Wachowskis, and whatever you might say about their later work, created one of the most mind-blowingly original sci-fi films of all time with 'The Matrix'. 'Sense8' is another maddeningly original idea, with similar philosophical, thought-provoking and dramatic elements as their magnum opus. The thrilling intersecting stories creep into your mind, making you muse for days. 'Sense8' has garnered a dedicated cult following, thus an abrupt conclusion to the series post its second season incited quite the uproar and fervent attempts to bring it back. Netflix finally gave in and a two-hour finale is scheduled to be released in 2018. So binge the show quick and join us sense mates in waiting with bated breath!
17. Chef's Table (Docu-series)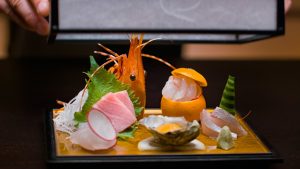 Each season, 'Chef's Table' goes inside the lives and kitchens of six of the world's most renowned international chefs. Each episode focuses on a single chef and their unique look at their lives, talents and passion from their piece of culinary heaven. Chef's Table' is about more than just cuisine; it is about art and life of the chef behind it. The show puts a different spin on the usual gastronomical show format and explores what unique qualities make the chefs who they are through their inspiring stories. Visually as well, the show pulls out all stoppers and is one of the most vivid, relaxing, soothing docu-series to look at. The euphonious classical score is the cherry on top of the cake. Where artistic filmmaking meets artistic cooking.
Read More: Best Sci Fi Movies on Netflix
16. Ozark (Crime)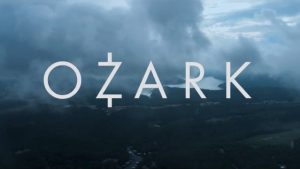 Let's talk about a show where the gangster isn't the focus of the story. Jason Bateman plays money launderer to the second largest cartel in Mexico as he eagerly points out. However, things go south when his partner skims from the cartel and he is put in a difficult position to recover the money for the mob. They move to Lake Ozark but they run amuck there as they entangle with a local family that deals in drugs. They don't like the fact that Marty is moving in on their turf and season one ends with a tense moment as the local crime bosses get one up on the Mexican cartel and kill their emissary. A gripping tale of conflicting gangs with the imminent threat present at every moment, this show reminds us of the people who actually help the gangsters lead the glamorous lives that they do.
15. Arrested Development (Drama)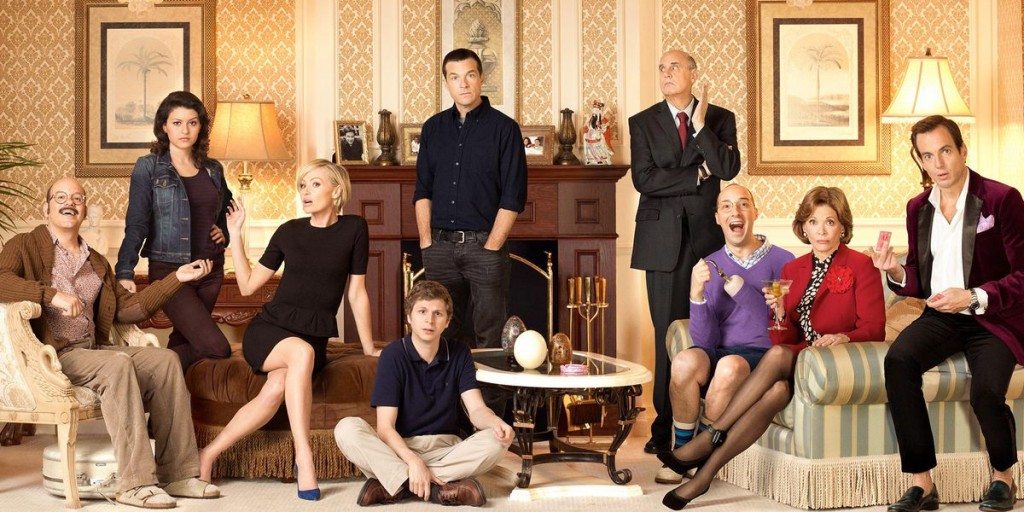 Okay. This is only semi-original Netflix series. While the first three seasons were aired back in 2003 to 2005, it was picked up by Netflix for fourth and fifth season. The show deals with the dysfunctional Bluth family where members have some serious issues around them. Bluths are a wealthy bunch but tables turn completely with the arrest of family's patriarch George Bluth in a white-collar crime. While some members continue to live in an extravagant fashion without coming to terms with the brutal reality, the rest of them are dealing with their idiosyncratic nature and personal issues. Family's second son Michael Bluth ( Jason Bateman) tries to keep the family floating with his level-headed nature but everything around him is crumbling down. The show is smart, weird and comedic beyond imagination.
Read More: Best German Movies on Netflix
14. Unbreakable Kimmy Schmidt (Comedy)
Kimmy Schmidt is rescued after spending 15 years in an underground bunker as part of a doomsday cult. She moves to New York and must now try to live a normal life in a world which has changed a lot. She deals with every obstacle thrown her way with only her unflagging optimism, her childlike sense of wonder and an 8th-grade education, as well as some bonkers supporting characters, like her roomie, her landlady and her billionaire employer.
Creator Tina Fey's trademark humour is stamped all over this quirky sitcom. And while it doesn't hold a candle to her uproarious and accessible '30 Rock', 'Unbreakable Kimmy Schmidt' holds enough of its own sweet, little and yet genuinely profound moments along with the many tiny laughs Fey's humour incites to make it a worthy successor. Ellen Kemper as Kimmy is a wondrous revelation. Her skippy, unbreakable optimism is infectious, and she, along with her supporting cast, ages finely with each episode. A cheerful solace for those who miss Liz Lemon's exploits.
13. Master of None (Comedy)
Follow the shenanigans of Dev Shah, a 30-something struggling actor in NYC as he tackles love, work and life without taking any of it too seriously. With him are three friends, a token white guy, a hot Asian and an African-American lesbian. Together with them, uncover the confusing insanity all of urban youth lives in, and reach nowhere in the process.
Who can possibly beat the world's biggest drug lord, the Queen of England and the American President for the top spot? A quirky 30-year old Indo-American in NYC, Obviously! Comedian Aziz Ansari's creation 'Master Of None' is exactly what its title suggests – a little bit of everything but all of nothing. It is much more than a comedy under the surface; it is a lesson in looking at emotional moments in life in a comical, cheerful way. It shows the average modern guy – forever in the search of something better, riding an emotional rollercoaster while trying to make the perfect life choices, but always ending up with his friends, perhaps dissatisfied but somewhat happy. It is as warm, real and heartfelt as comedy gets, and thus is a perfect candidate atop this long list.
Read More: Best Feel Good Shows on Netflix
12. Marvel's Jessica Jones (Superhero)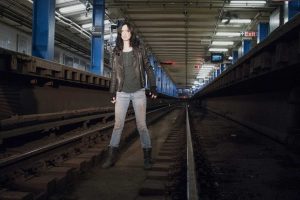 After her brief stint as a superhero comes to a tragic end, Jessica Jones, a sassy, sardonic, hot-tempered superhuman, tries to deal with nasty PTSD and make a living as a Private Investigator. But Kilgrave, another superhuman whose body exudes pheromones which help him hypnotise anyone to do as he instructs, resurfaces after a year to re-pursue his obsession with her and drags an innocent girl named Hope into the fray, who Jessica must try to save.
Jessica Jones is currently the most badass female superhero across film or TV. Period (Although Wonder Woman is a close second). With a gritty, noir feel to it, 'Jessica Jones' gives the world a flawed, anti-social, broken but butt-whipping female superhero for once. It isn't the everyday superhero tale. Jessica isn't saving the world; she's barely saving herself and anyone else she can. Her fight with Kilgrave while constantly fighting her own demons is a thrill to watch. Even more thrilling is the scary, chilling, hypnotising but a wimp of a villain, brought to life by David Tennant. Not your usual cup of superhero tea; a shot of strong noir coffee instead.
11. Narcos (Biography, Crime)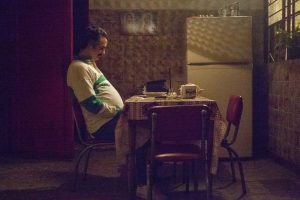 'Narcos' chronicles the life and times of Colombian cocaine Kingpin Pablo Excobar, once the head of the biggest drug cartel in the world, and the attempts of America's DEA to end him. 'Narcos', through its well-acted, magnetic and scarily sympathetic indefensible central character, managed to keep the viewers glued even though the story is known to them. The show progresses at a quick pace and has some truly formidable acting moments which thoroughly entertain. Wagner Moura grabs his character by the scruff of the neck from the get-go and never lets up. He is the ultimate selling point of the show for the first two seasons. The show is soon going to enter a new dimension though, as Escobar's rival Cali cartel takes centre stage in the upcoming third season. And if the trailer is anything to go by, it will be just as exciting to watch.
Read More: Best Short Films on Netflix
10. Making a Murderer (Docu-series, Crime)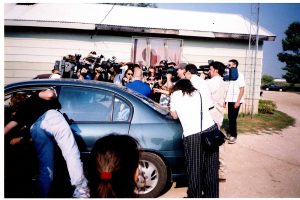 Filmed over a 10-year period, this documentary explores the story of Steven Avery, a man from Manitowoc County, Wisconsin, who was wrongfully convicted of sexual assault and attempted murder and served a sentence for 18 years, before being fully exonerated in 2003 by DNA evidence. But two years later, he was convicted of another murder. A high-stakes criminal case with ample twists and turns. 'Making A Murderer' is a show which, if it weren't based on a true story, would have been termed as far-fetched. The fact that it is all real makes the show even more haunting. It is a bare depiction of a struggle of the powerless against the powerful and will leave the viewer moved, yet infuriated at the unfairness of it all. The show's chronological arrangement incites many a gasp of shock from the viewer. One of the best true crime dramas out there.
Read More: Best Netflix Original Movies
9. Marvel's Daredevil (Superhero)
A nuclear spill renders Matt Murdock blind at the age of 9, but superhumanly enhances his other senses. He now fights evil in Hell's Kitchen as a lawyer by day and vigilante called 'The Devil Of Hell's Kitchen' by night. Netflix's take on the devil without fear is a fast-paced, brutal yet realistic one, unlike the only other visual adaptation in 2003, which was a fiasco to say the least. The show dishes out everything a superhero fan can hope for and more. It has believable action sequences, well-rounded characters arcs, a great cast and yet another of TV's most terrifying yet layered villains in Wilson Fisk. Charlie Cox aces Daredevil's dual personality traits, and the season two addition of Frank Castle (Punisher) and Electra Nachios (Electra) takes the tempo up a notch. An all-out entertainer and right near the top of that 'Best Live-Action Superhero TV Show' pile.
Read More: Best Teen Movies on Netflix
8. Orange Is The New Black (Comedy, Drama)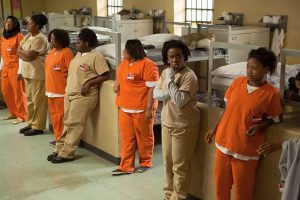 Law-abiding citizen Piper Chapman is sentenced to 15 months in a minimum-security prison for a crime she committed 10 years ago. The show focuses on the life-changing impact criminal indictment and prison have on a person. OITNB is Netflix's most watched original series. And for good reason. The show's blend of sharp, dark humour with a host of female character types rarely seen on television is a surefire formula for a hit. The show is funny and also kind of sad in equal measure. All the inmates grow in life and also grow n you as the show goes on. With its comedic undertone and stellar cast playing memorable, humanised characters, as well as the way it sheds light upon multiple women issues, OITNB is the whole package and thus rightfully the flagship 'Girl Power' series.
Read More: Best Movies on Netflix India
7. Black Mirror (Science Fiction, Thriller)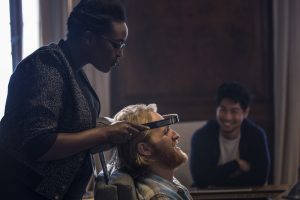 An anthology series showing the dark side of technological evolution in the present or near future. 'Black Mirror' witnessed insane acclaim for two seasons as a British TV Show On Channel 4. In 2015, it was one of many shows Netflix picked up for continuation as an original series. I'm one of those people who don't get scared by horror films at all. On the other hand, psych thrillers scare the bejesus out of me, because having a murderous maniac as a wife is much more plausible, and thus scarier than a doll possessed by a ghost! Which is precisely 'Black Mirror' will hit you hard – the terrifying things shown in each episode are totally plausible given the rapid technological advancement we're in the midst of. Brilliantly imaginative in its writing and visually stunning the its delivery, 'Black Mirror' is a rare continuation of a masterful show that Netflix did not botch up. A jolting wake-up call of a show.
Read More: Sexiest Movies on Netflix
6. Stranger Things (Fantasy, Horror)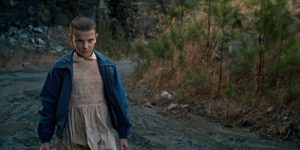 A strange tale set in a peaceful fictional town of Hawkins, Indiana in the 80s, where the disappearance of a young boy and the supernatural events surrounding it, including the appearance of a psychokinetic girl Eleven, raise the curtain on a bigger picture. 'Stranger Things', for the neutral, is a show big on a fast-paced storyline, uncapped element of mystery, scares aplenty, some solid visuals and massive character work. But to an 80s movie buff who drools over Speilberg or a fan of Stephen King, 'Stranger Things' is the greatest trip of nostalgia in the whole wide world! While it is an homage to the 80s pop culture and genre of films, 'Stranger Things' packs enough originality on its own to keep anyone. The child actors are revelations, especially the young Millie Bobbie Brown as Eleven. A show so engaging it pulls you into its world.
5. Sacred Games (Crime)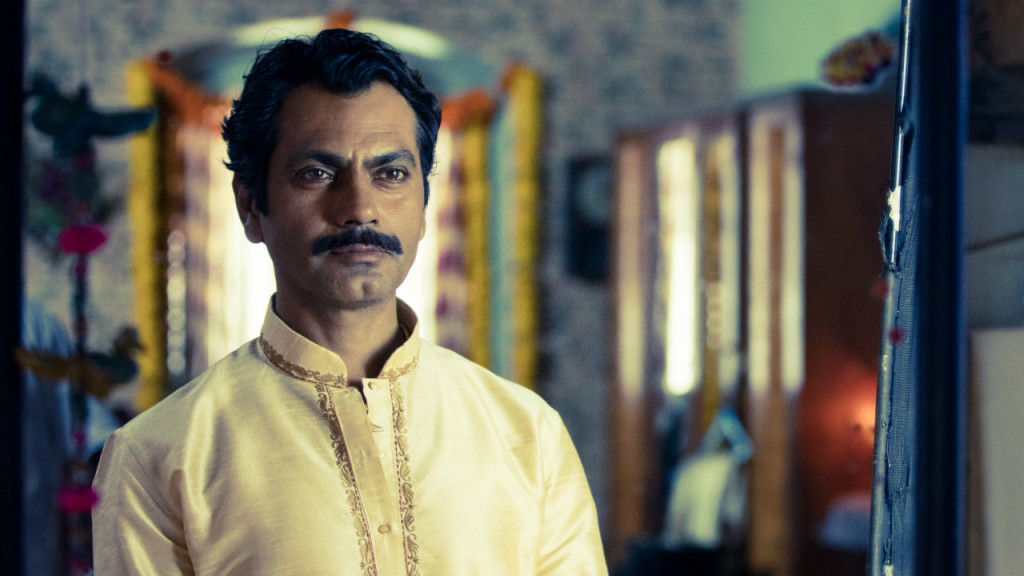 'Sacred Games' is about Bombay and what happens in it around a certain period of time. The storyline is non linear with splashes of the erstwhile chapters of a crime lord and a present day chase to save Mumbai from an imminent threat. 'Sacred Games' follows Ganesh Eknath Gaitonde, a dreaded gangster, who suddenly appears in Mumbai after 15 odd years. He calls up Inspector Sartaj Singh, a middle-aged policeman with a below average service record and a broken marriage, to inform him of an imminent danger to the city in 25 days. What happens next is a wild goose chase that shakes up the entire system. Interlaced within this gritty action is Gaitonde's own history of how he makes it to the top of the mafia starting his life a nobody. At its core 'Sacred Games' is dark, depressing and crass. Violence, Sex, Drugs and Religious Bigotry find detailed attention in it. Yet the story has a mythical vibe to it. It tends to grow on the minds of the audience given the sheer intensity of the world it transports its viewer to.
4. BoJack Horseman (Animation, Comedy, Drama)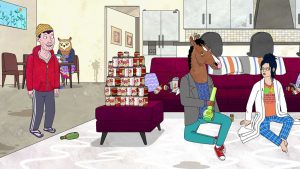 Meet the most beloved sitcom horse of the '90s – 20 years later. BoJack Horseman was the star of the hit TV show "Horsin' Around," but today he's washed up, living in Hollywood, complaining about everything, and wearing colorful sweaters. Probably the least known show on this list and also the most surprising entry this high up to most of you. Which is a shame because even though it is a darling of the critics, 'BoJack Horseman' deserves a lot more audience attention than it gets. Sure, the show starts off as a comedy seemingly without much of a plot. But very soon, the show's wry humour isn't its only redeeming quality – there's explosive character development, interconnected, nuanced, dramatic storylines and unexpected depth which takes you pleasantly off-guard. At just a fledgling age of three seasons old, BoJack shows promise of being gooood, I mean 'Rick and Morty, 'South Park','Archer' level good.
Read More: Movies That Will You Cry on Netflix
3. The Crown (Biography, Drama)'
Follow the life and times of Queen Elizabeth II from the day of her marriage to Prince Philip at the age of 25 as she helms a new era in the history of Britain. As far as shows about pompous British people go, while ITV's wildly successful 'Downton Abbey' focused on a fictional aristocratic family, 'The Crown' goes one step ahead and delves into the actual history of the Queen herself. This ambitious show scores 10/10 across the board. Relative historical accuracy, Check. Massive production values, cinematography and costuming, Check. Graceful performances by Claire Foy and Matt Smith as the Queen and Prince Philip (and John Lithgow portraying a grumpy, short-tempered Winston Churchill with unapologetic energy), Check. 'The Crown' is a fine piece of television, which manages to humanise its royal subject despite the grand treatment it gives her.
2. House Of Cards (Political Drama)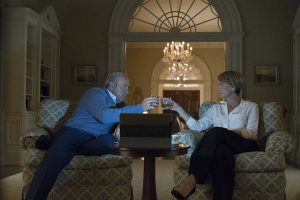 When House Majority Whip Frank Underwood is overlooked for the position of Secretary Of State, he and his wife Claire begin an elaborate scheme of ascent to power, stepping on quite some bodies on the way. Through what he calls 'ruthless pragmatism', Underwood reaches the height of his political career, simultaneously becoming the bad guy you can't help rooting for.
Calling 'House Of Cards' addictive would be an understatement. The cunning methods, eerie life advice given through breaking the fourth wall and just the commanding, menacing presence of two-time Academy Award Winner Kevin Spacey is enough to keep even a blind person hooked. Robin Wright as Claire is gracefully callous, and almost as scary as Frank. David Fincher's presence in its creations adds a dark shade to the show's colour palette and his trademark thrilling edge to the proceedings as well. While the story wanes a bit as the show progresses post its second season, the two central characters are enticing enough to keep any viewer wanting more. This is where Netflix Original Programming was born. And boy, has it been almost everything that Netflix has churned out ever since!
Read More: Best Gay and Lesbian Movies on Netflix
1. Mindhunter (Crime, Thriller)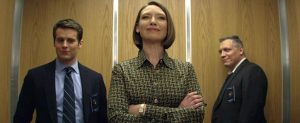 'Mindhunter' tries to poke at the curtain of the mystery that is closest to us and yet, still, far from reach- the human brain. Especially, the brain that doesn't act like the other, normal ones. This show follows two FBI agents Holden Ford and Bill Tench as they try to understand what makes a serial killer tick. One of the best shows to debut last year, 'Mindhunter' is based on the book of the same name by former FBI agent John Douglas, in collaboration with the writer Mark Olshaker. Helmed by David Fincher, 'Mindhunter' is a near-perfect portrayal of the incidents depicted in the book. I say near-perfect because the creators have taken some creative licence (not that I'm complaining) in drawing up the characters and managing their storylines.
Read More: Best War Movies on Netflix